Jun
29
2015
Jun 29 2015
Popsicle Party in the USA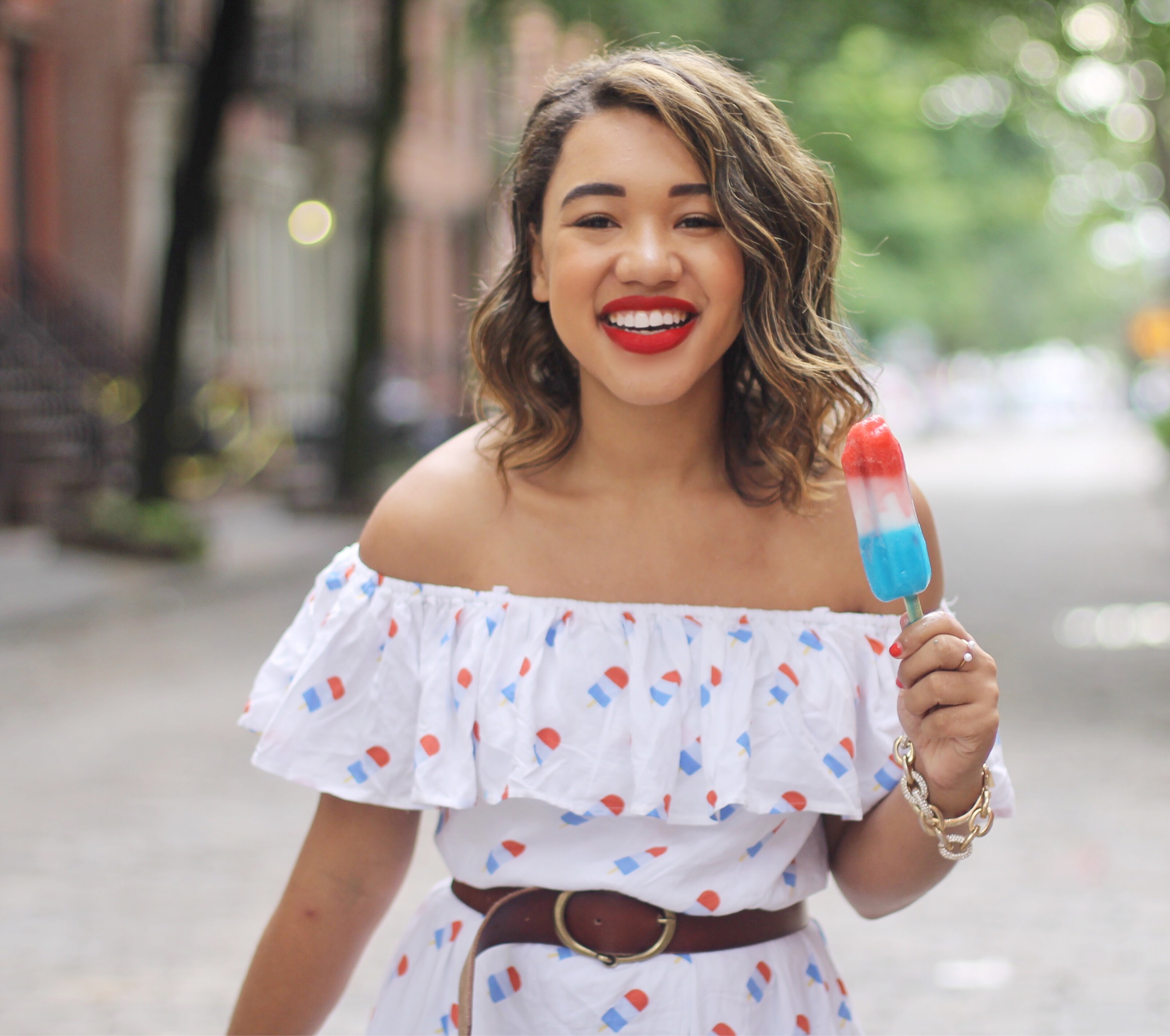 Red, White & Popsicles?! Yeah sure why not – its 4th of July Week so Calories Don't Count.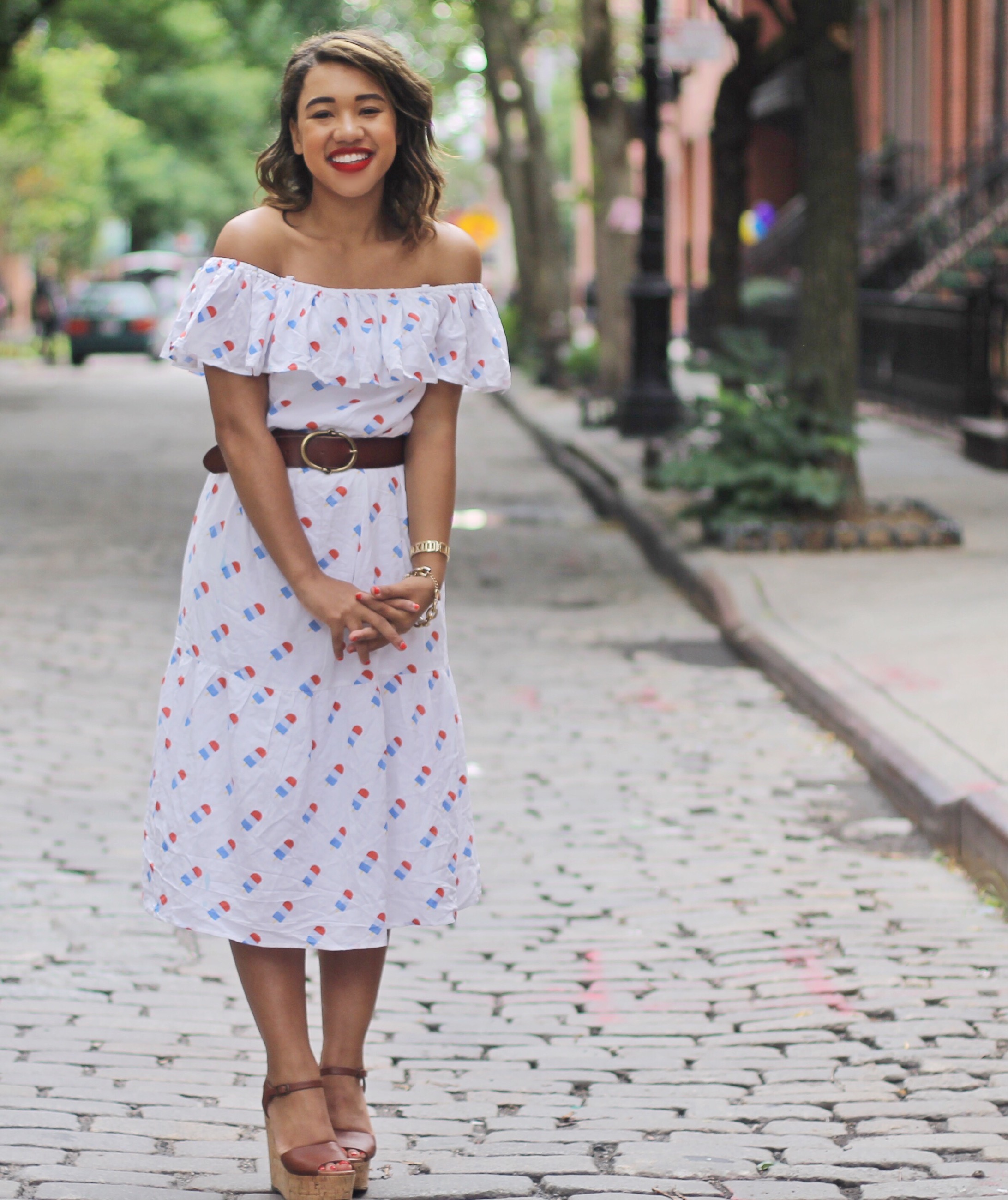 I'm just gonna go ahead and say what you're all thinking – July is like the best month ever. It means we're half way through the year (what), we get to celebrate our great nation (yay), bikinis basically become the new black (awesome) and oh yeah, it's Courtney's birthday month (say-whaaaa). Any way you slice it, that sounds like THE BEST MONTH EVER and guess what, it's practically here!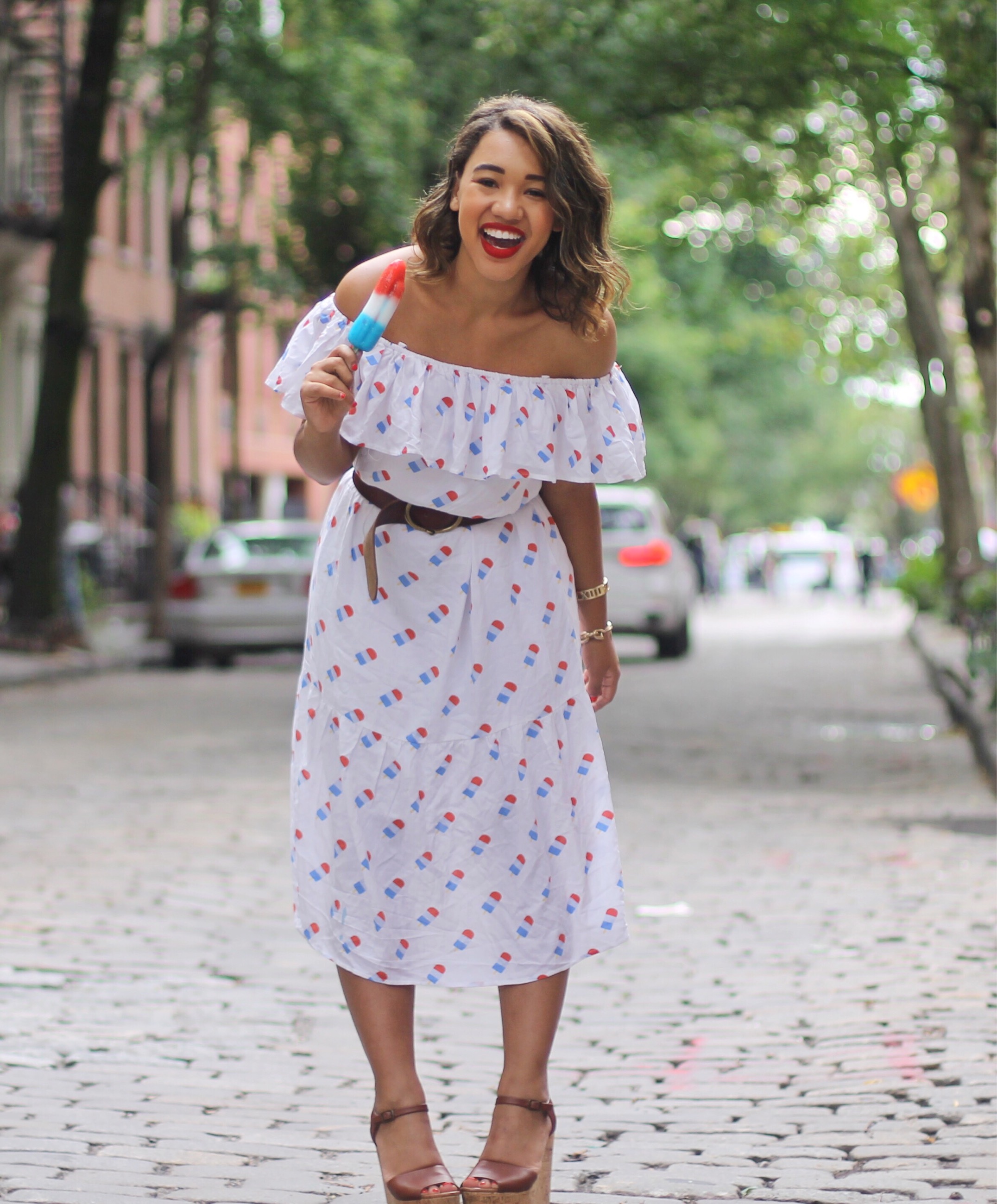 To kick of this month of madness (good madness of course) we start celebrating with the 4th of July – one of my favorite holidays because I love fireworks, BBQ and wearing red, white and blue! Plus it totally helps that a red lip is basically mandatory, I mean come on, be patriotic… geeez.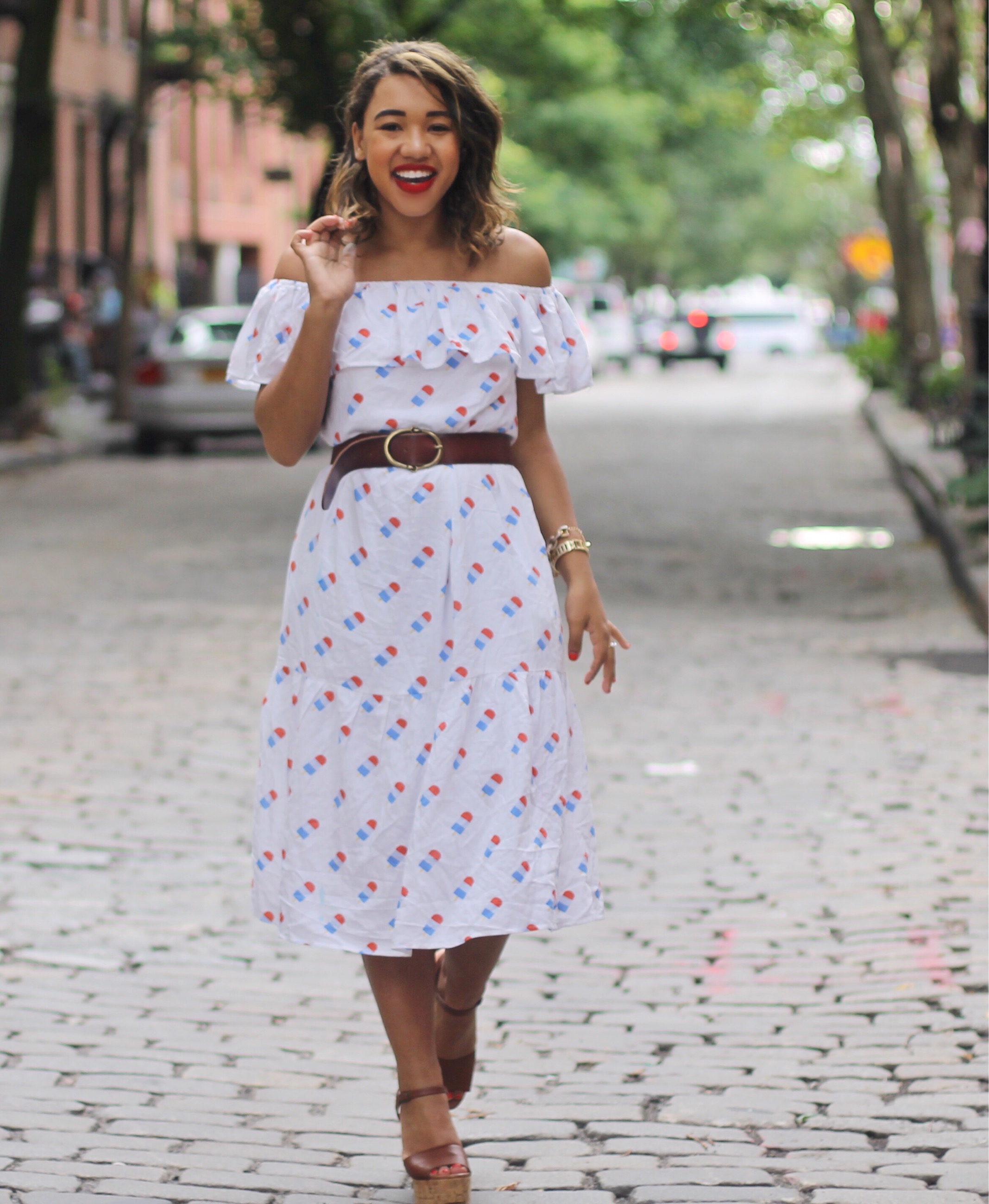 When I saw this crazy cute Popsicle dress I knew I NEEDED it for 4th of July, and of course every other day of my life. Not only is it off the shoulder (score) and flowy (double score) but it also has pockets (WHAT!!) and is so crazy soft and comfortable I literally want to sleep in it … and I may or may not have done that when I feel asleep for a little mid-day snooze with Waffles. Not gonna lie, it was a little frumpy at first, but I added my go to brown belt and that changed everything! Making it super slimming at the waist. The length was also a little bit of an issue for me, hitting at a weird place, so my brown summer wedges helped me grow a bit to conquer that and boom, a perfect Popsicle printed 4th of July Look that's totally bomb(pop) dot come.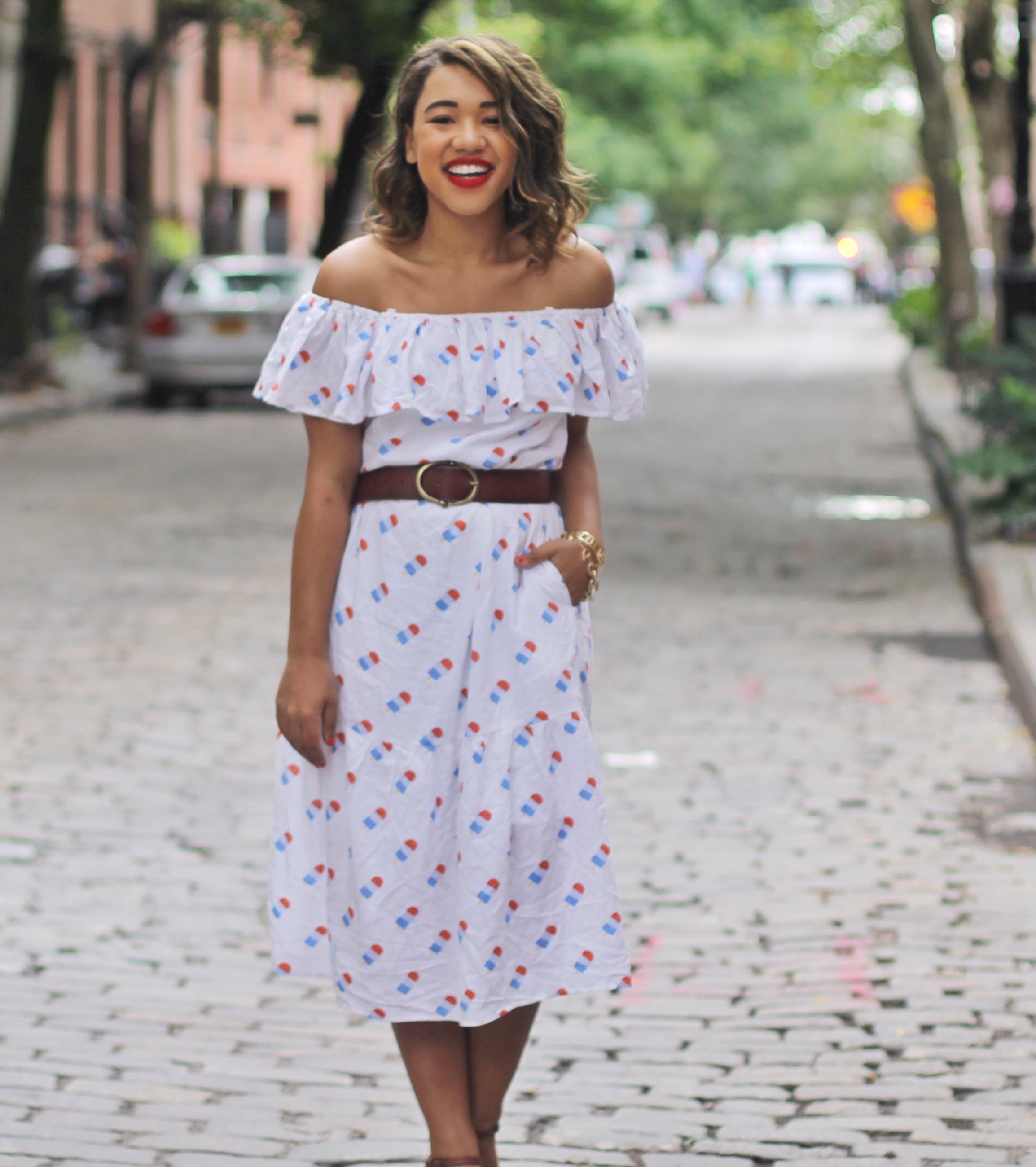 SHOP THE POST, CLICK THE IMAGES BELOW:

SHOP THE POST< CLICK THE LINKS BELOW:
POPSICLE OFF THE SHOULDER DRESS – Try it belted, get it here
^^ The offer free 2day shipping on certain orders so you can get it in time for the 4th! ^^
BROWN BELT – My fav, get it here
BROWN WEDGES – The match the belt perfectly, get it here
RUBY WOO LIPSTICK – so perfect for 4th of July get it here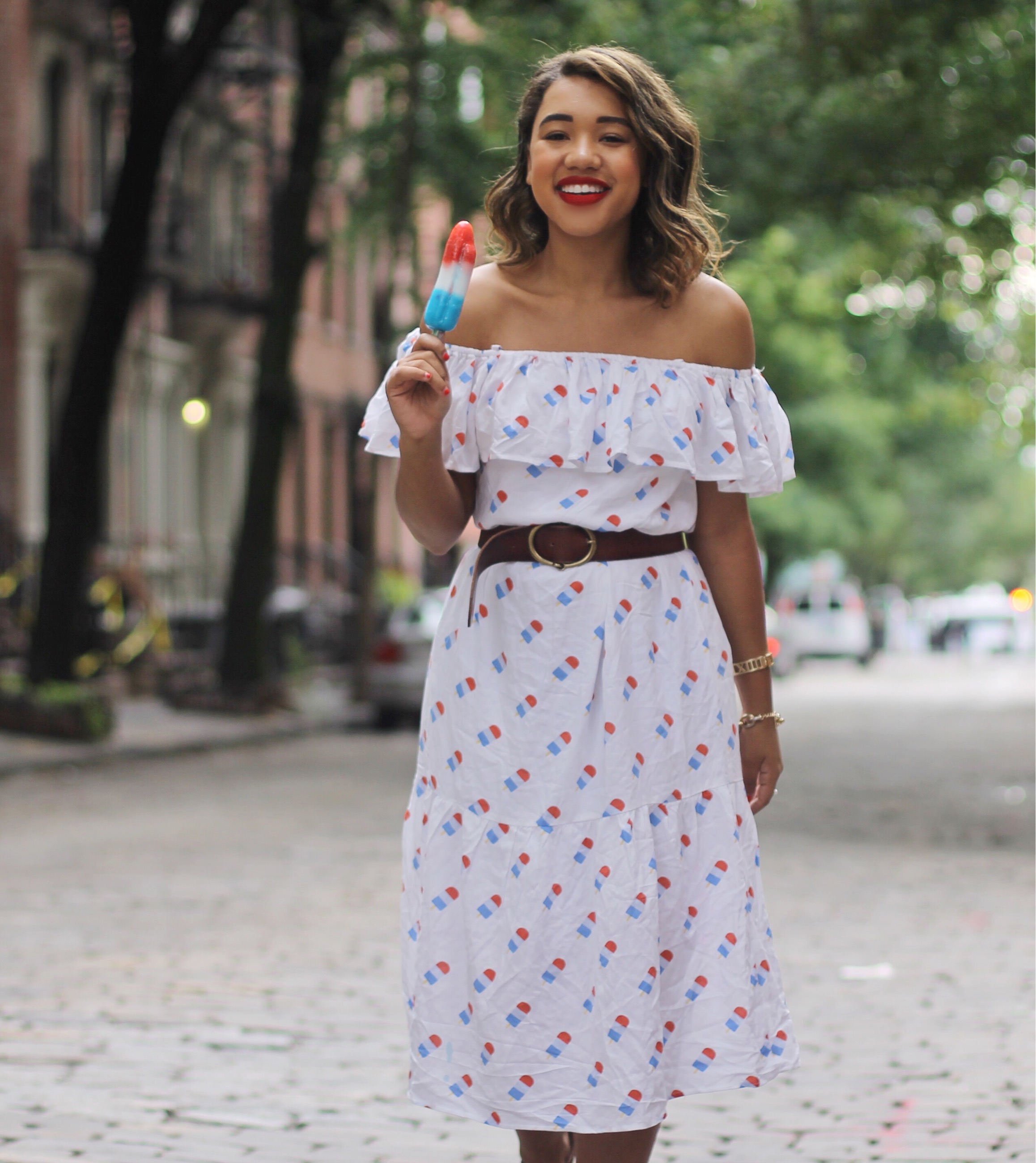 SHARE OR SAVE FOR LATER