Aug
30
2017
Aug 30 2017
Wish you were here!
I was really hoping to visit Italy with Paris (my boyfriend) this summer but our schedules sadly didn't allow it.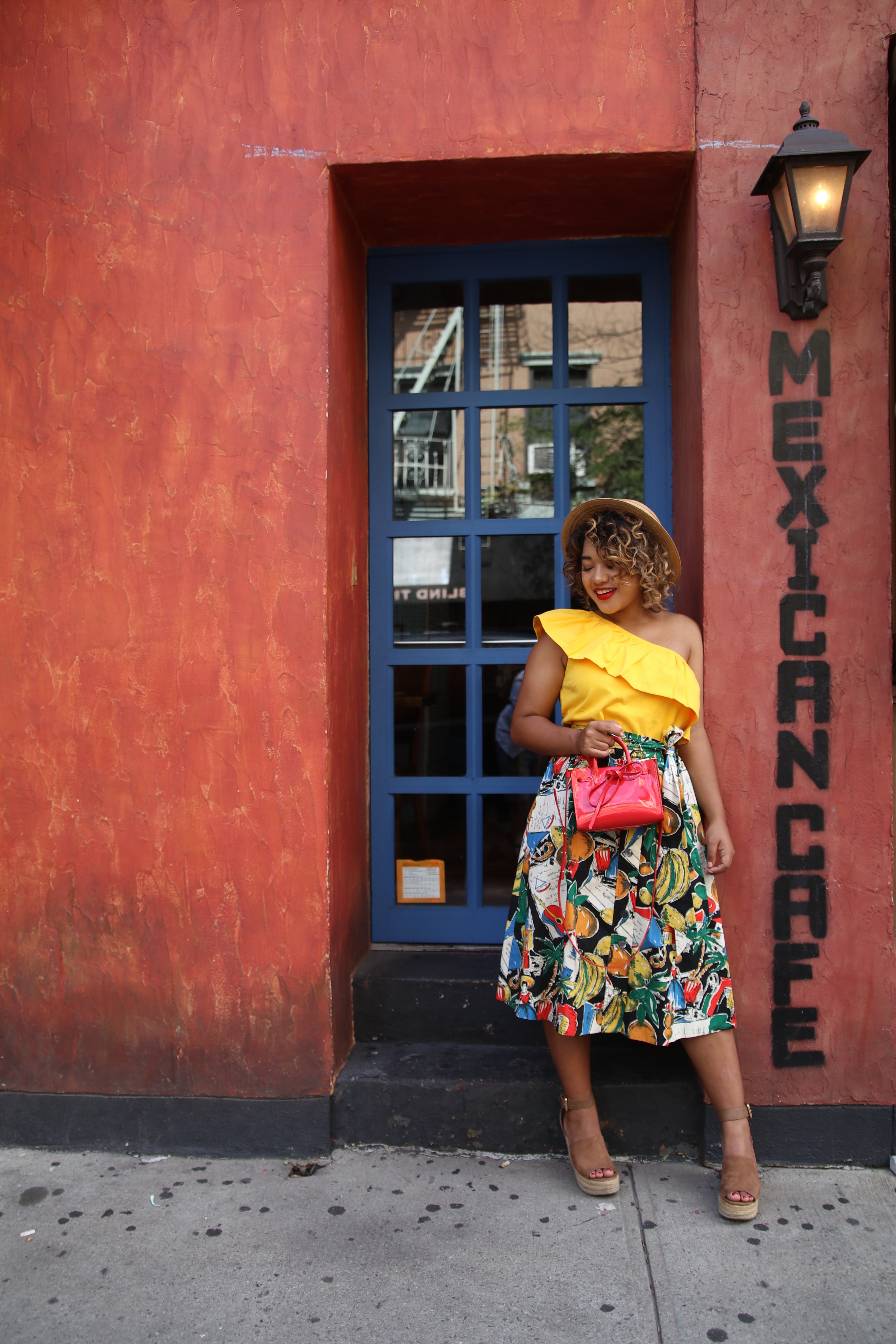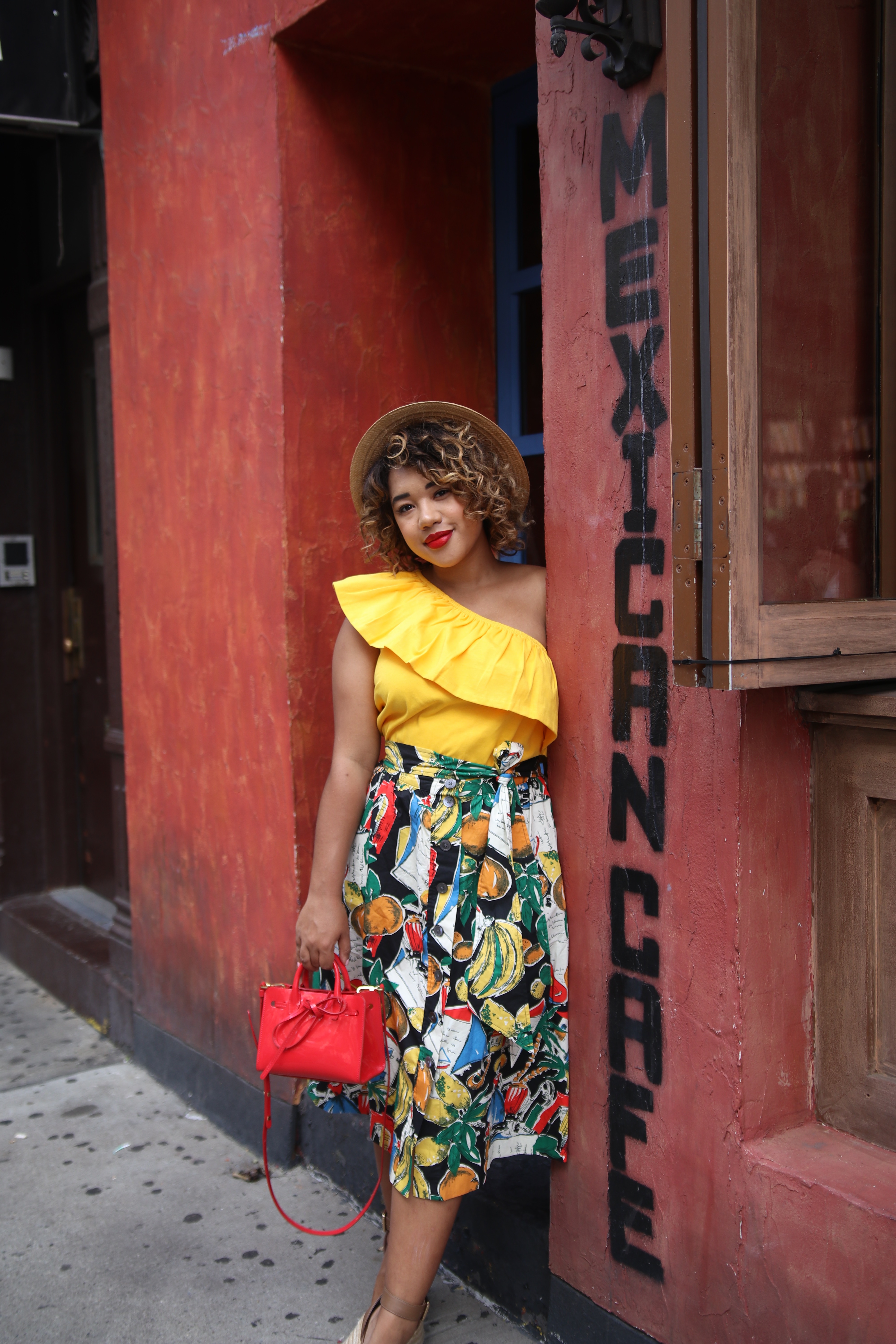 As the next best thing (well, idk next is kind of a stretch) I went crazy for this post card print and bought a lot of it! The shirt, matching top and so much more … oops! Anyways, before summer skips away I wanted to style this print to ways for you – ready go!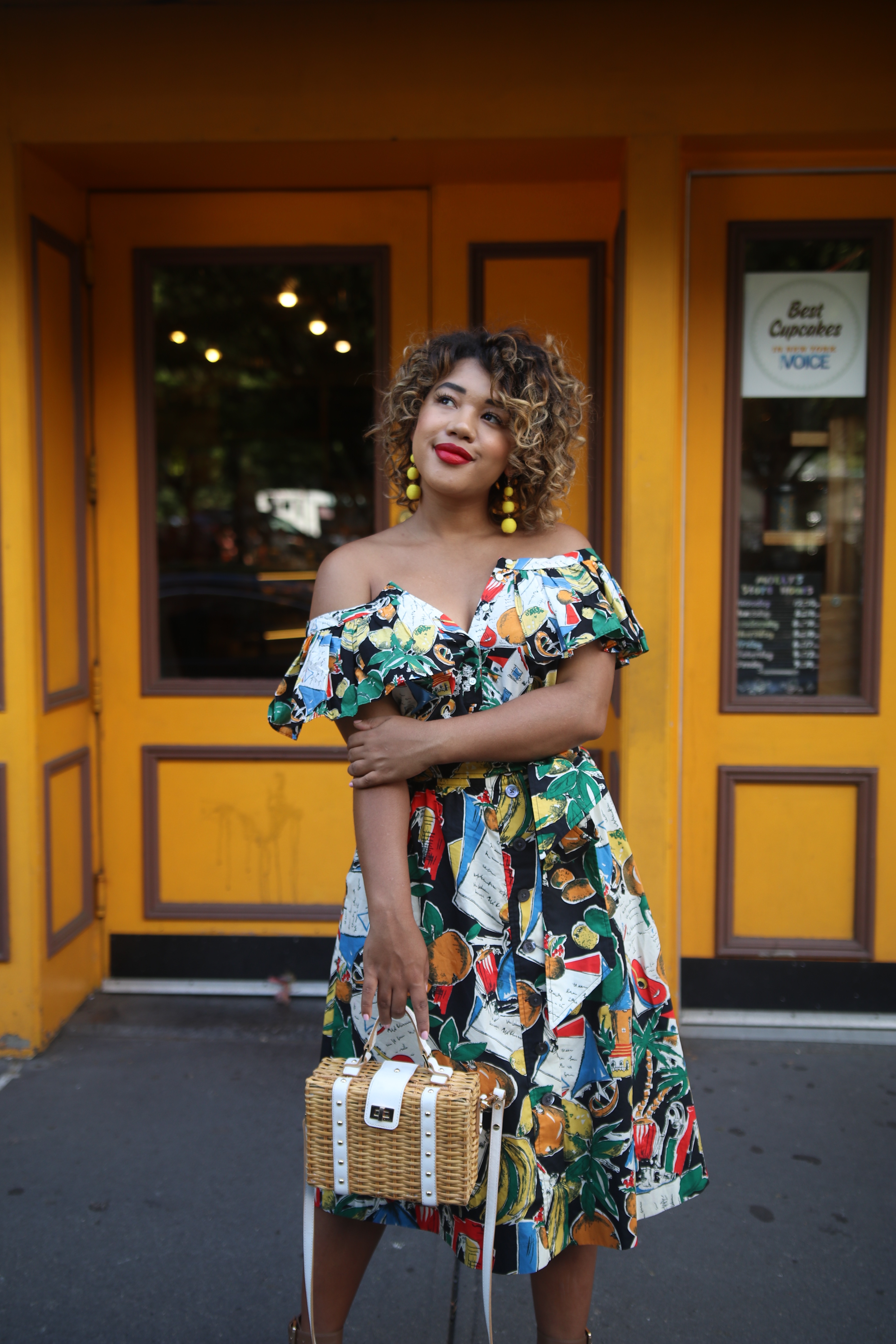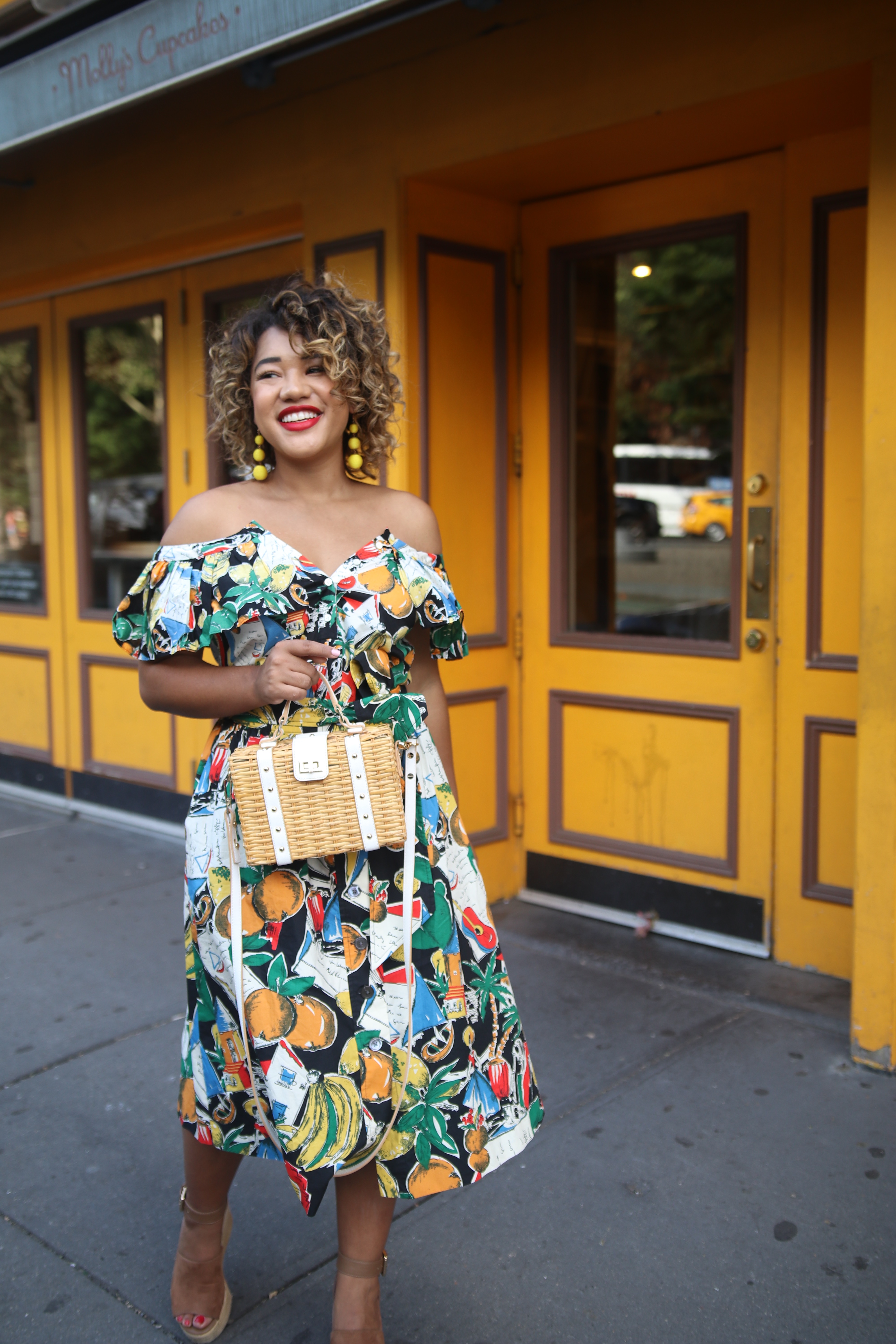 Both looks feature shoulder tops – one has a one shoulder silhouette where the other is more of a convertible off the shoulder style where you could wear it off the shoulder or more on the shoulder vibe depending on where you're wearing it! One is print on print (which you know I love) and the other is a little bit of a more simple look with a bold color to break up the print.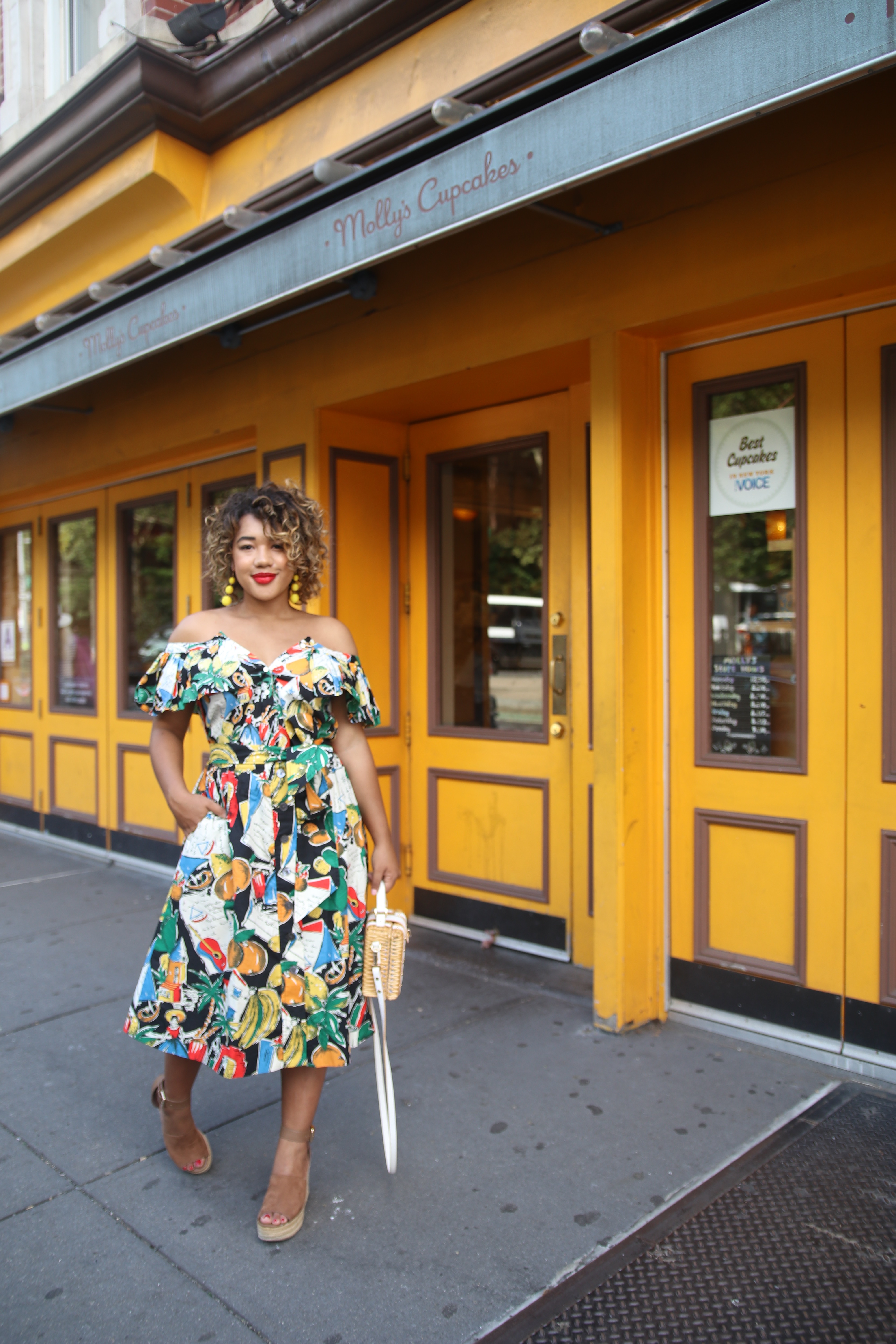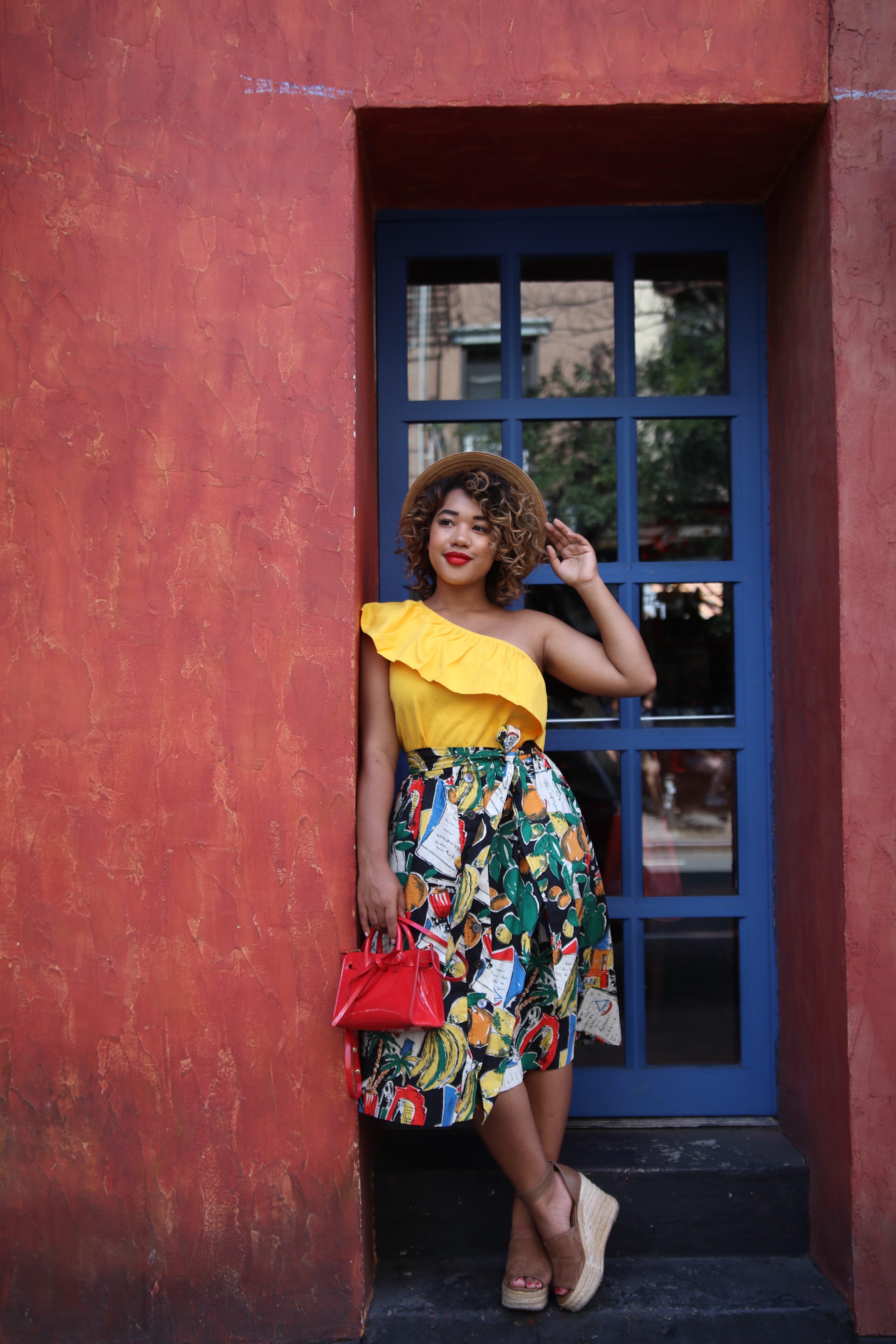 This print screams summer, but with Fall around the corner I wanted to share how to style it for september and october – here's how:
1 – Pair the skirt with an off the slouchy white sweater
2 – Try the print on print look white booties and an oversized cardigan
3 – Pair the top with denim culottes and colored flats
4 – Try the top to the office with black cigarette pants and a blazer
5 – Try the skirt with a black off the shoulder sweater or cropped sweater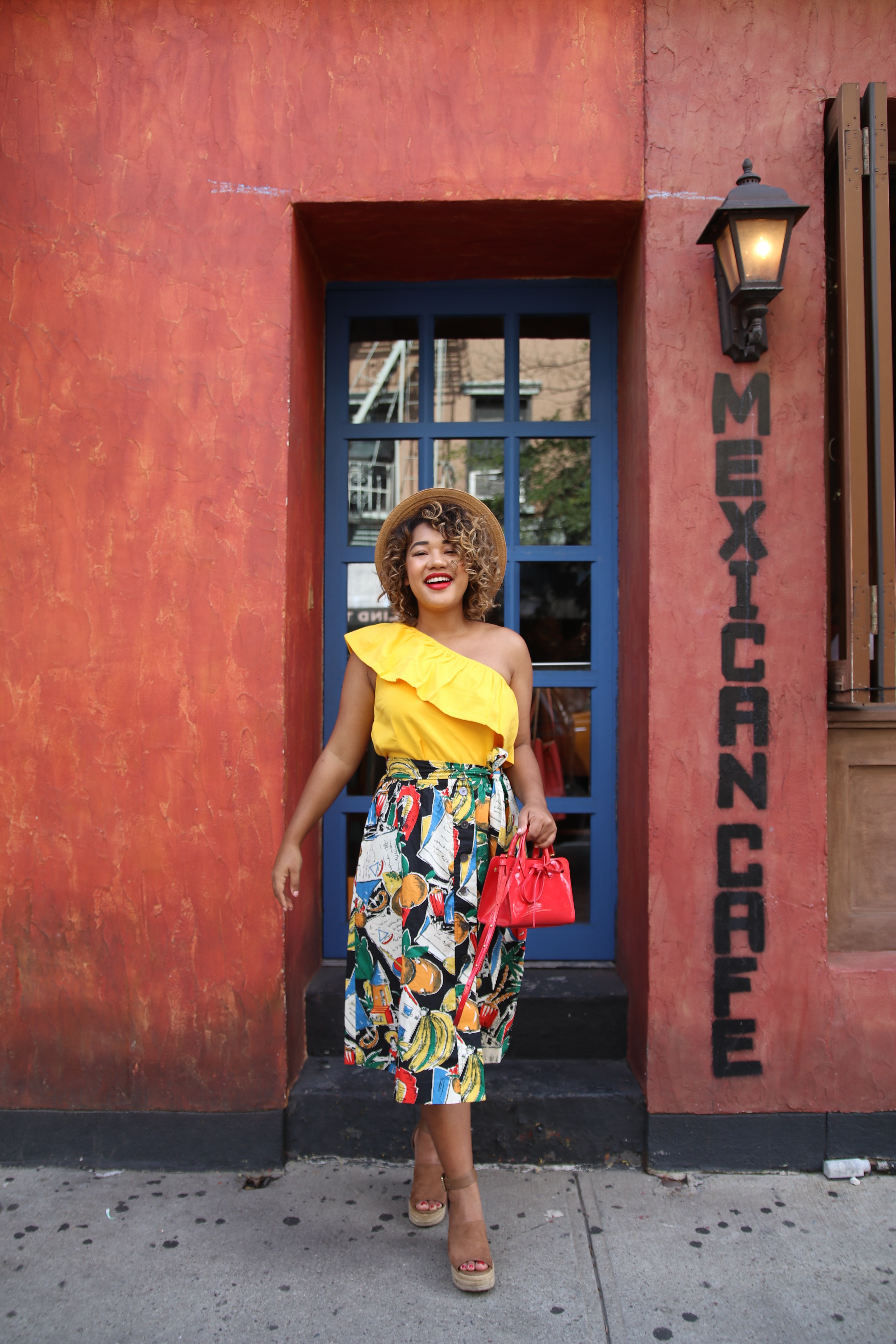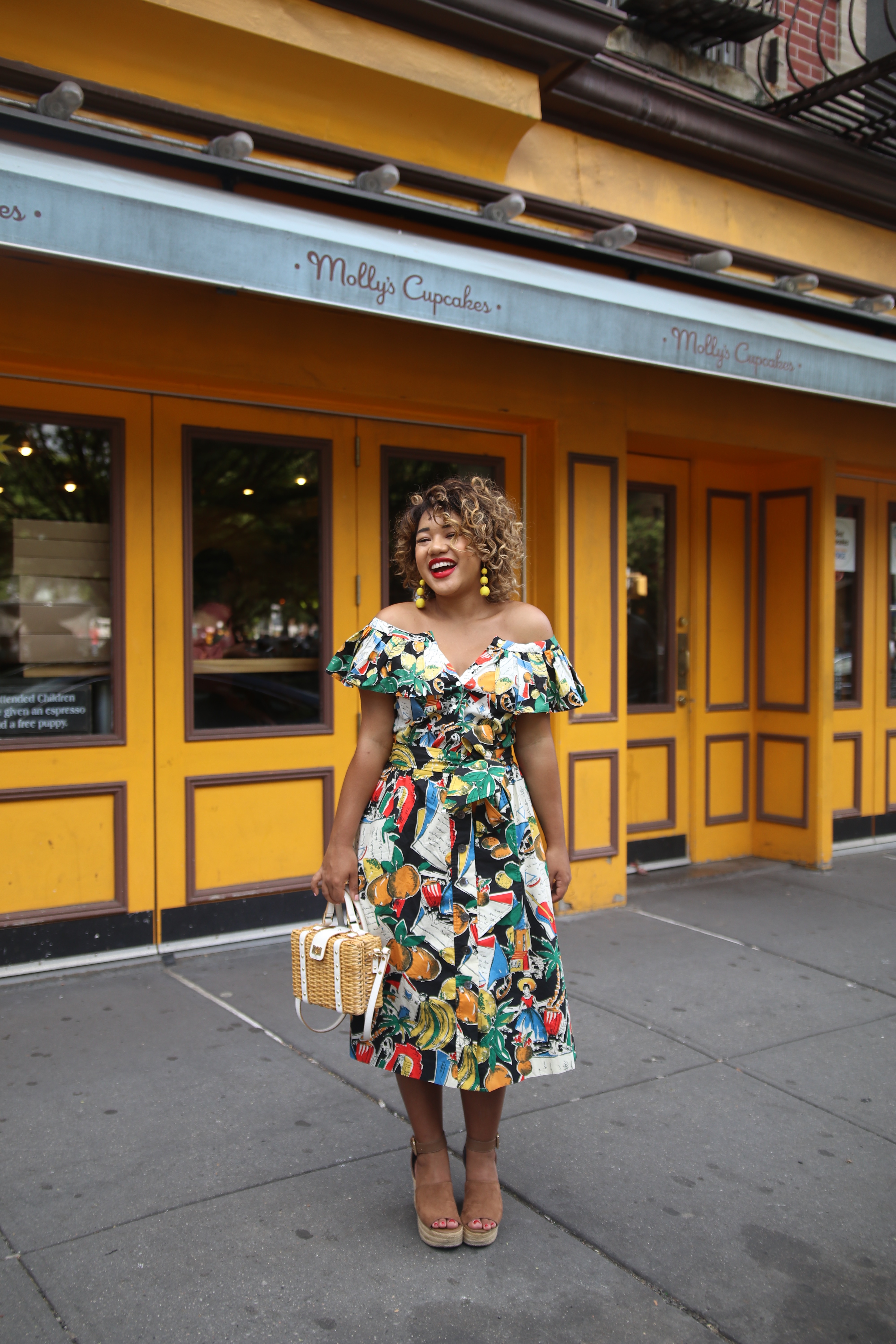 I'M WEARING:
Postcard Skirt • $53.70  || Postcard Print Ruffle Top • $41.70  ||  One-Shoulder Top • $31.49
Wedge Sandals • $160  || Drop Earrings • $88  || Red Bag • $1,095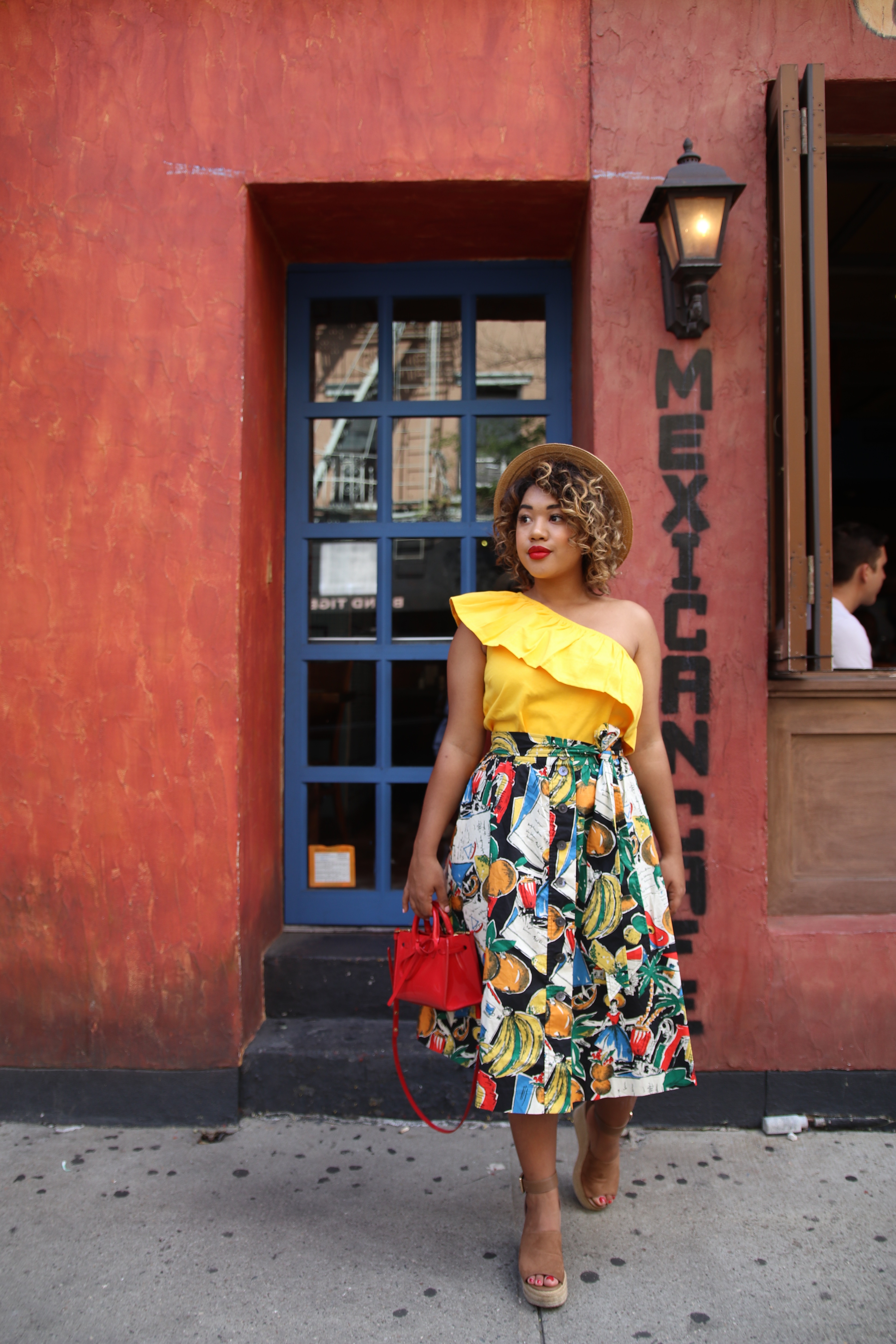 SHARE OR SAVE FOR LATER