Feb
28
2016
Feb 28 2016
Pretty in Pink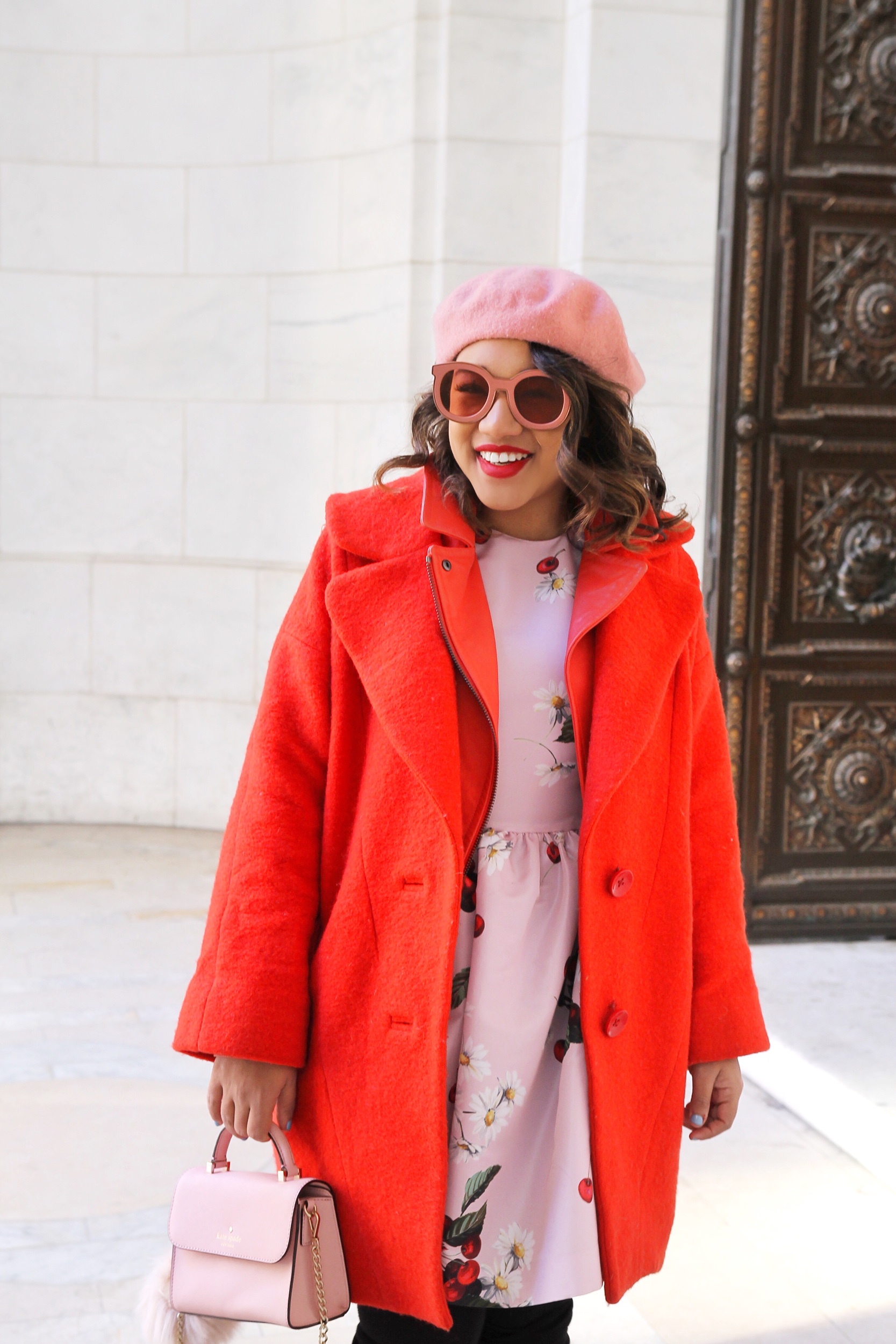 If a little pink goes a long way, what does one do with a lot of pink?! Well… let's find out!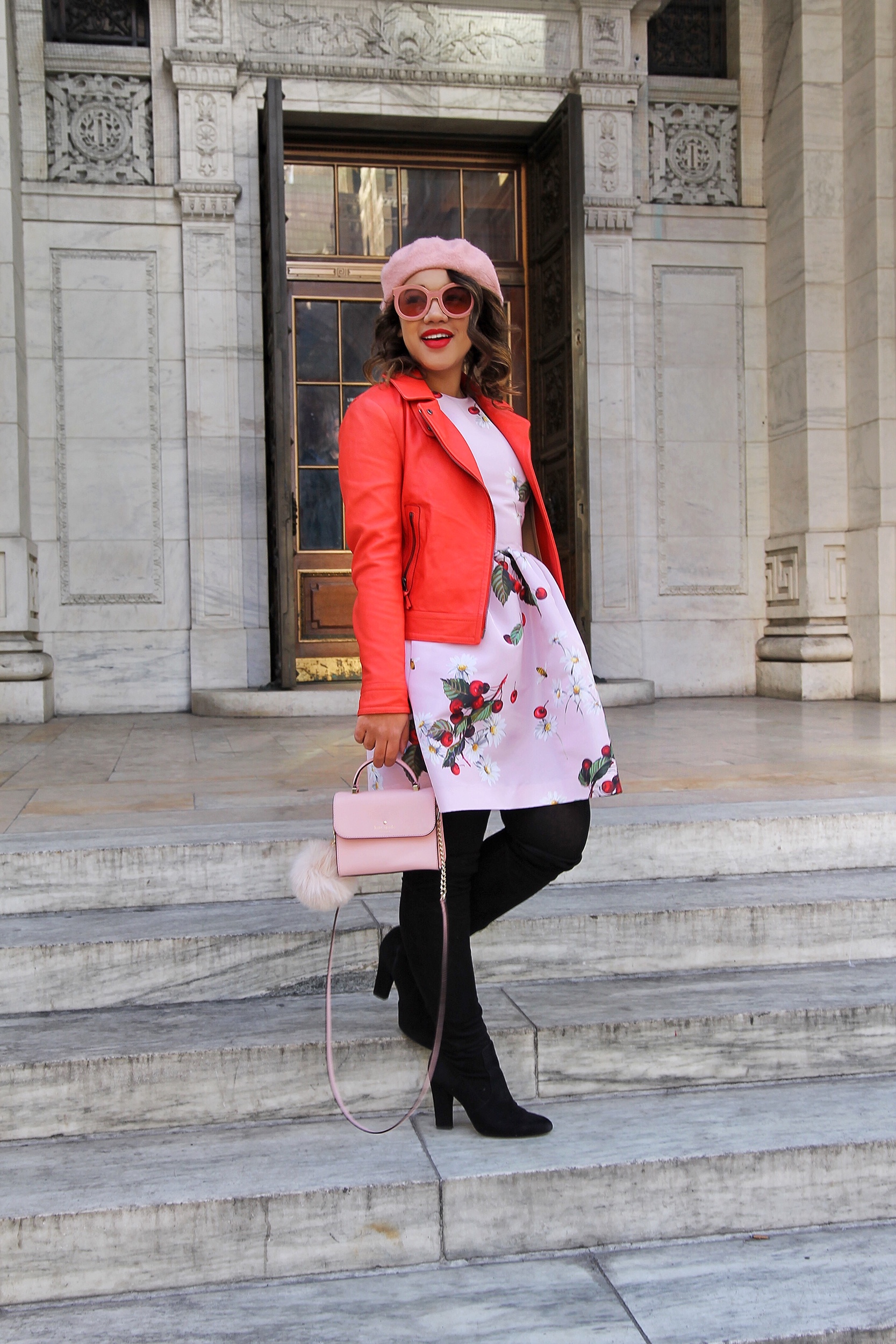 For today's look I really did think pink, and red and pink and red for a seriously saturated look! I'm a sucker for a good pink and red combo – I think it totally goes under appreciated in the world of pretty pairings! I actually wore this look on Valentine's day, but I don't reserve this seriously sweet color combo just for V.day! I think you can make pink and red work all year long, and will fight anyone who thinks otherwise (jk… well, kind of)!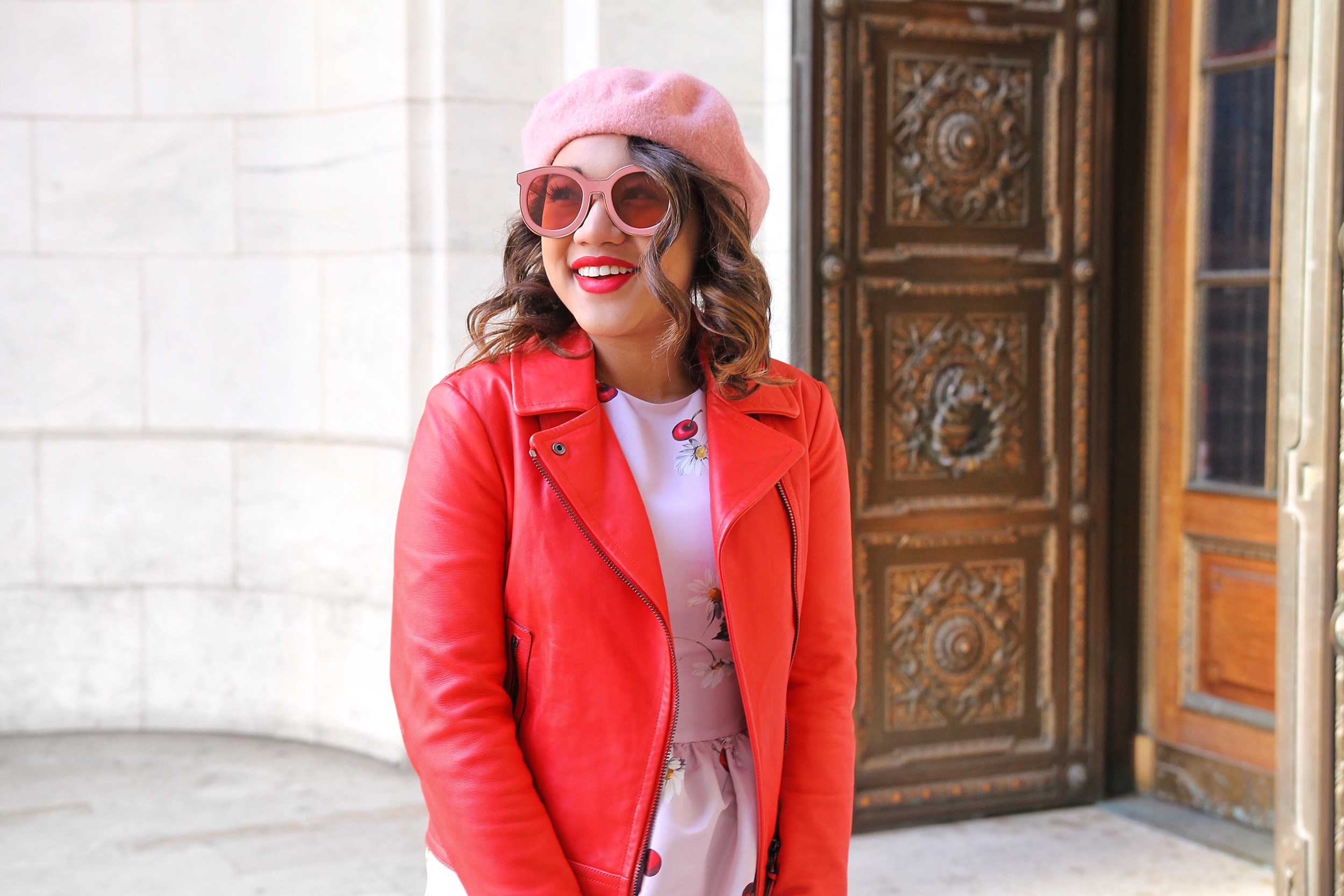 The moment I saw this darling cherry blossom dress I knew I had to have it! It's just the CUTEST print and my go-to shape, plus it's oh so totally flattering! It was freezing when I wore this look – so I layered up again with double red coats (see it here), thick tights and OTK boots – which were basically my BFFS throughout FW. Spoiler alert, I'm heading to Japan this April to see the cherry blossoms, I think this dress will be coming with me!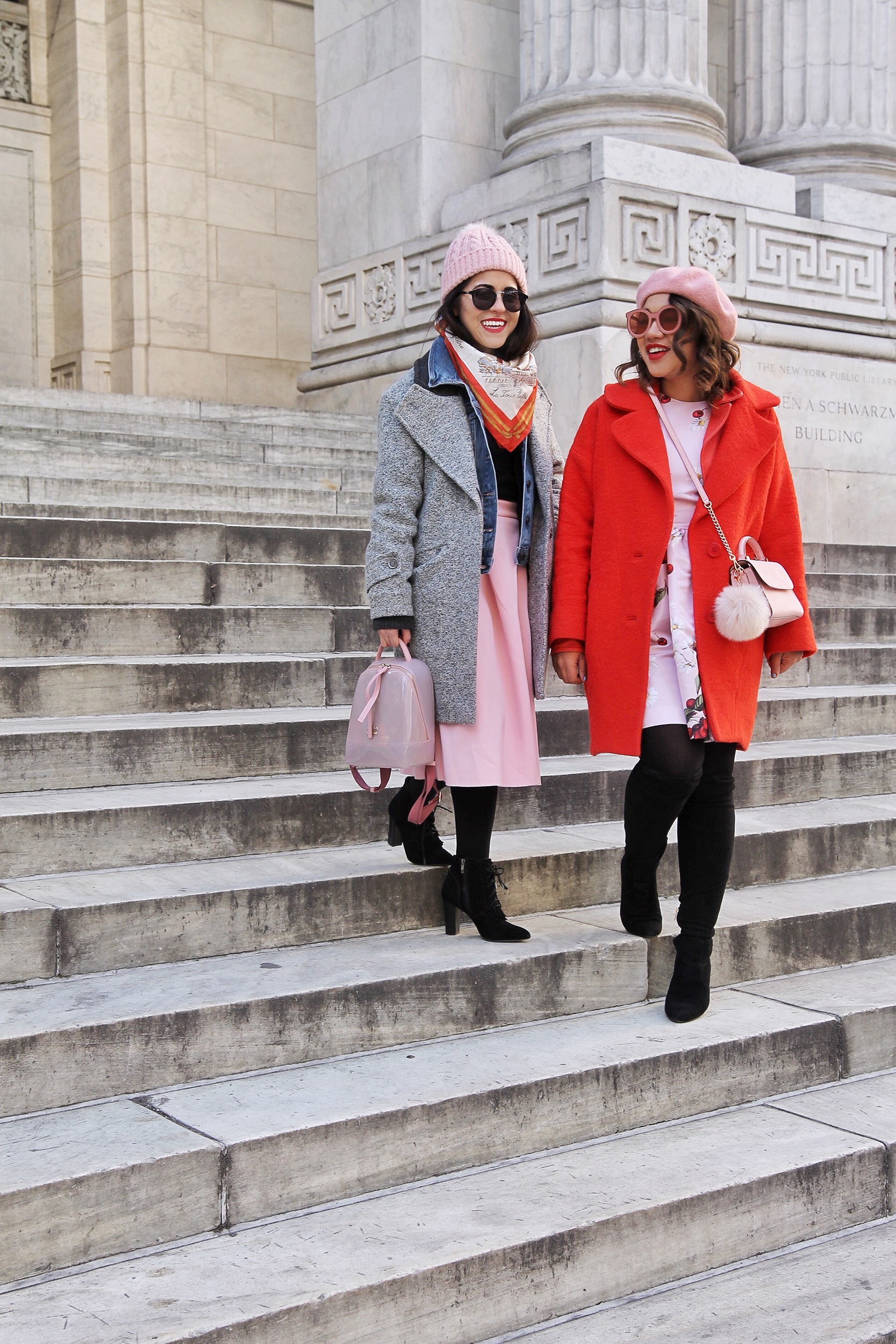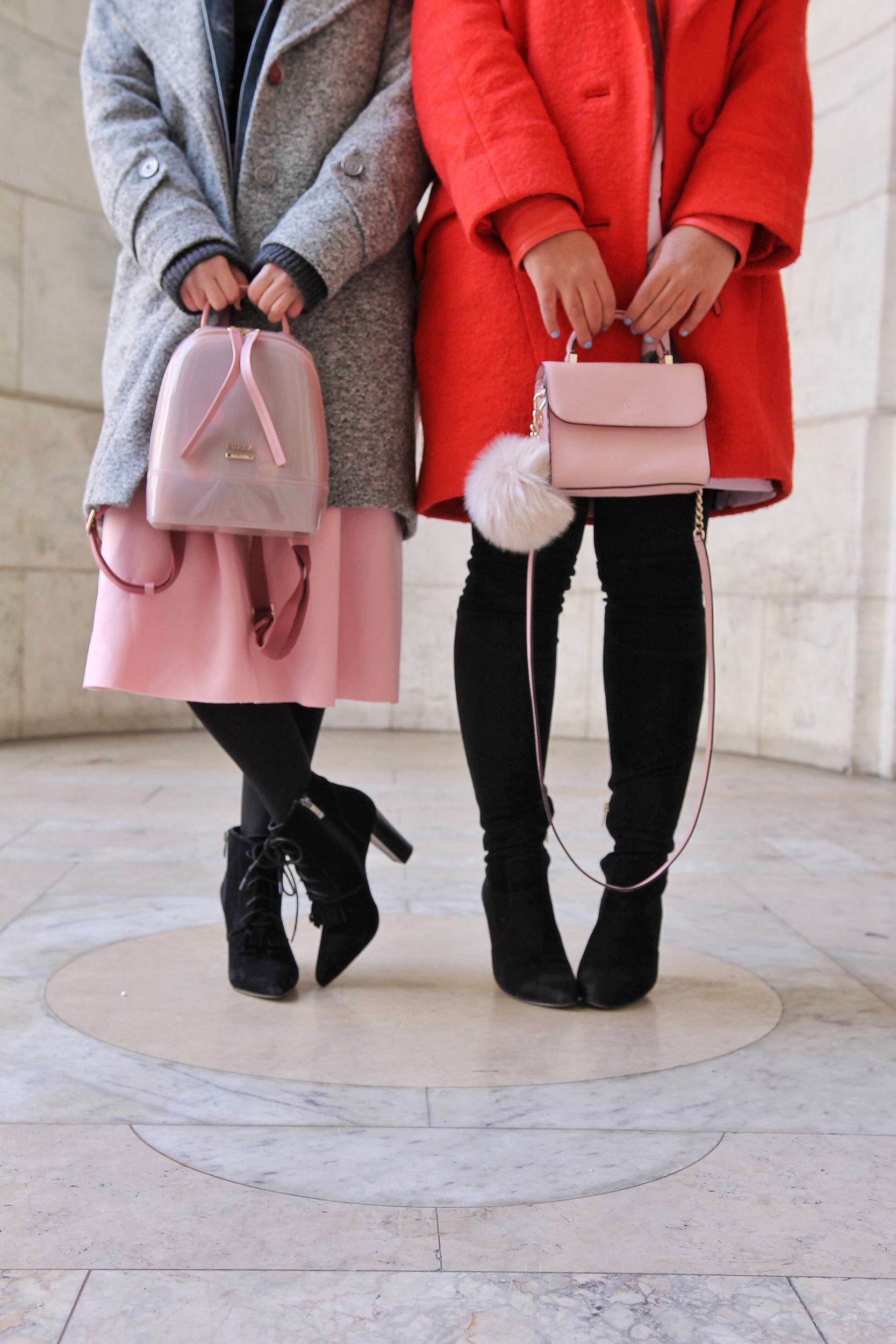 Speaking of BFF's, I was lucky enough to have Kristin with my during fashion week – my best friend turned assistant who basically saved my life all week long. I've been sick almost all of Feb, because of the lethal combo of working too hard, having no immune system (seriously, I'm always sick and it sucks) and walking to shows in the freezing cold making NYFW forty times more busy and crazy for me than ever before, I never, ever, EVER would have made it through in one piece without little miss Kristin!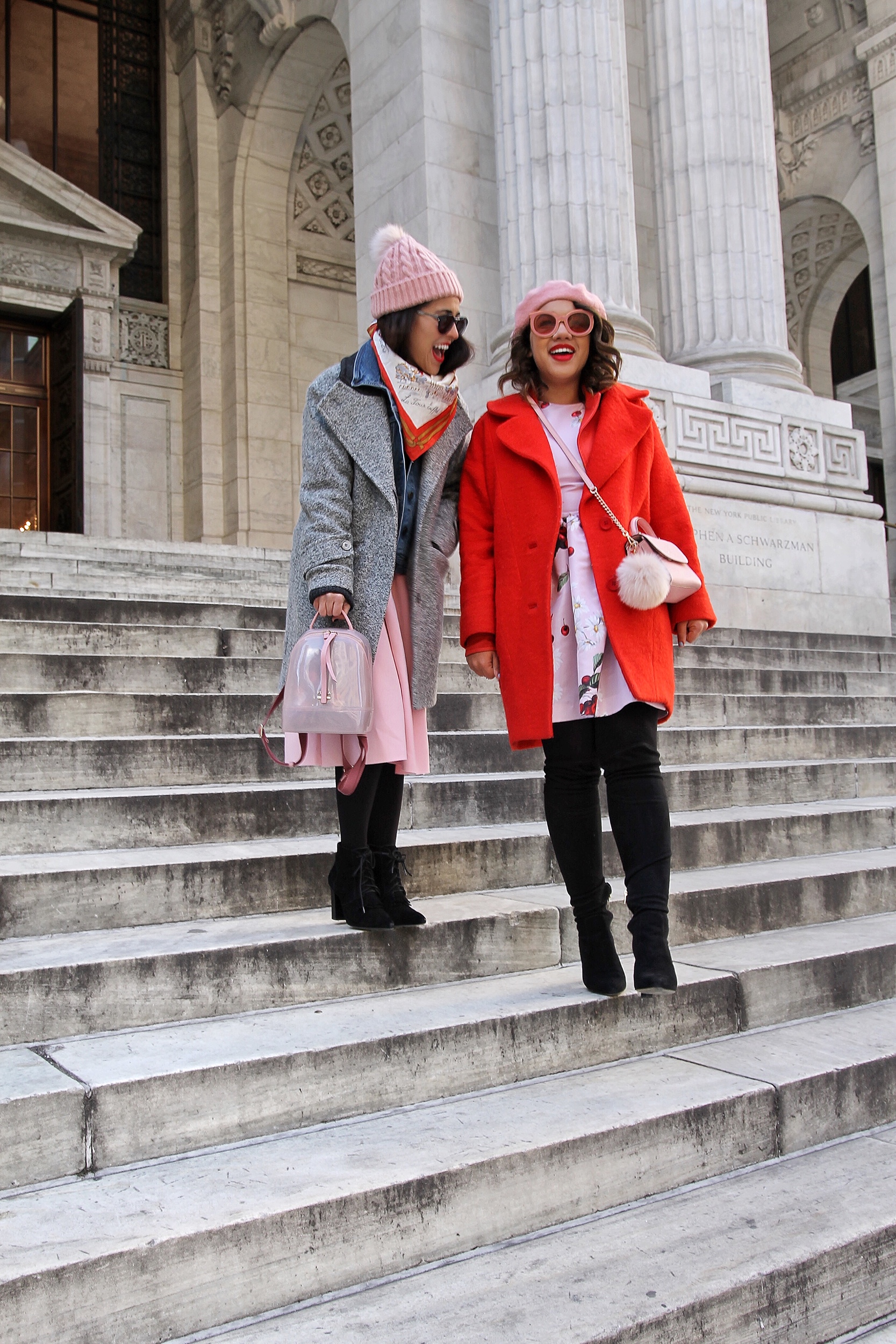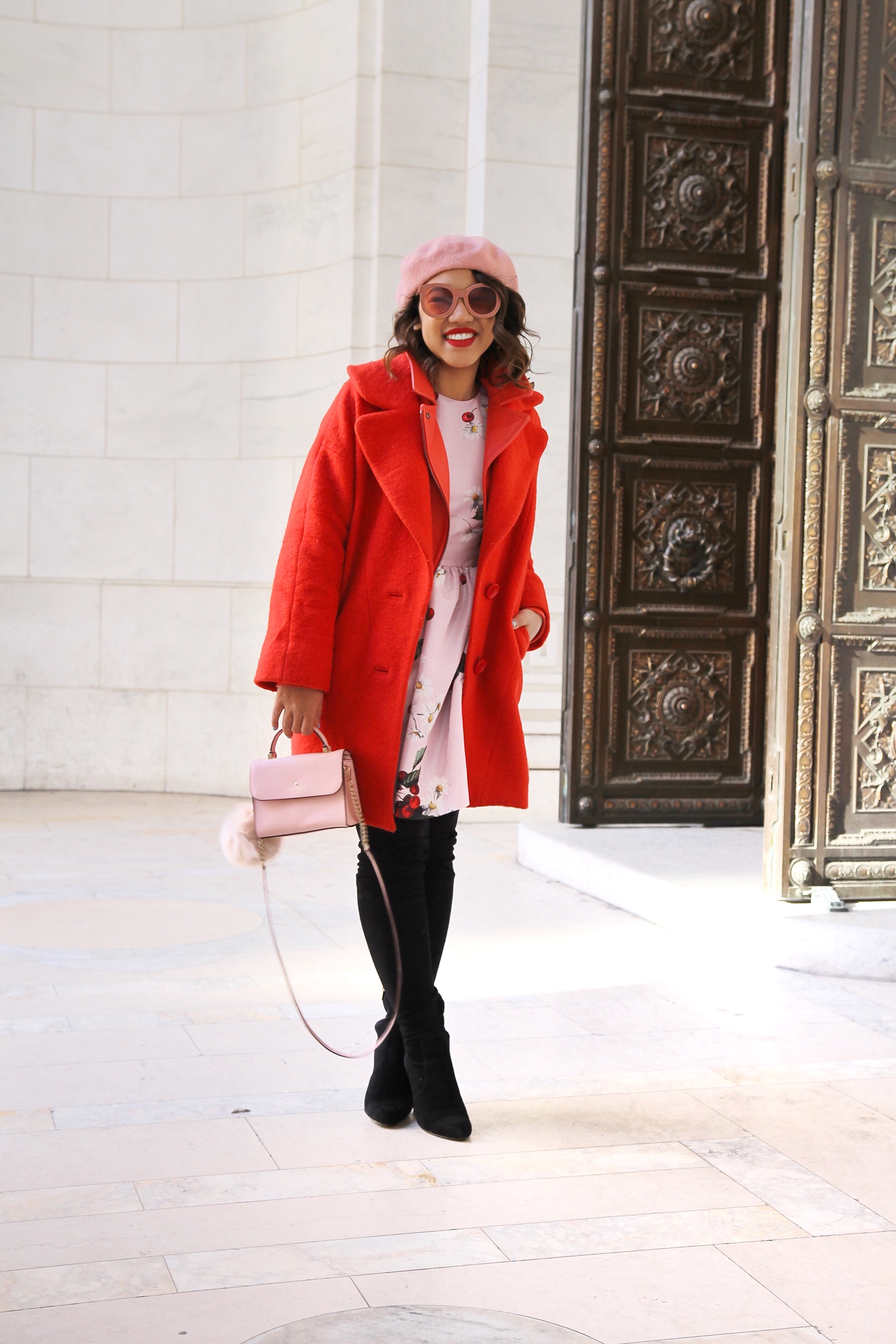 In addition to loving this look because of my total color crush on pink + red, I'm also super clingy with dressing like a granny as a late (did you see this post). Not sure why, but big sunnies, little bags and other granny accessories just keep calling my name – not sure if it's a phase of if I'm just an old soul but either way I kind of hope granny chic is here to stay!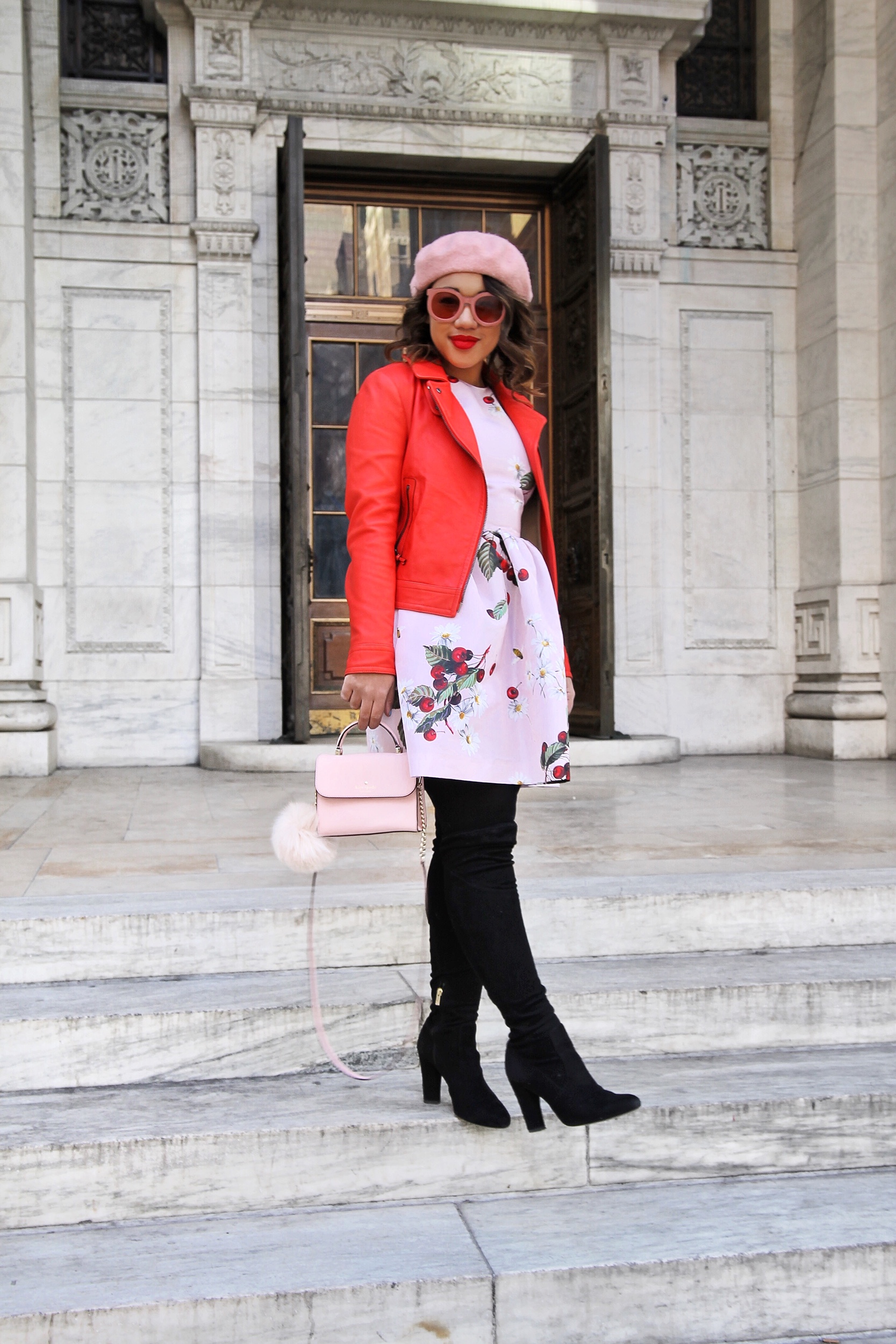 Dress (also here) ||Boots || Bag || Hat ||Sunnies (different shape)
Red Leather Jacket, Similar here and here on sale || Red Coat, similar here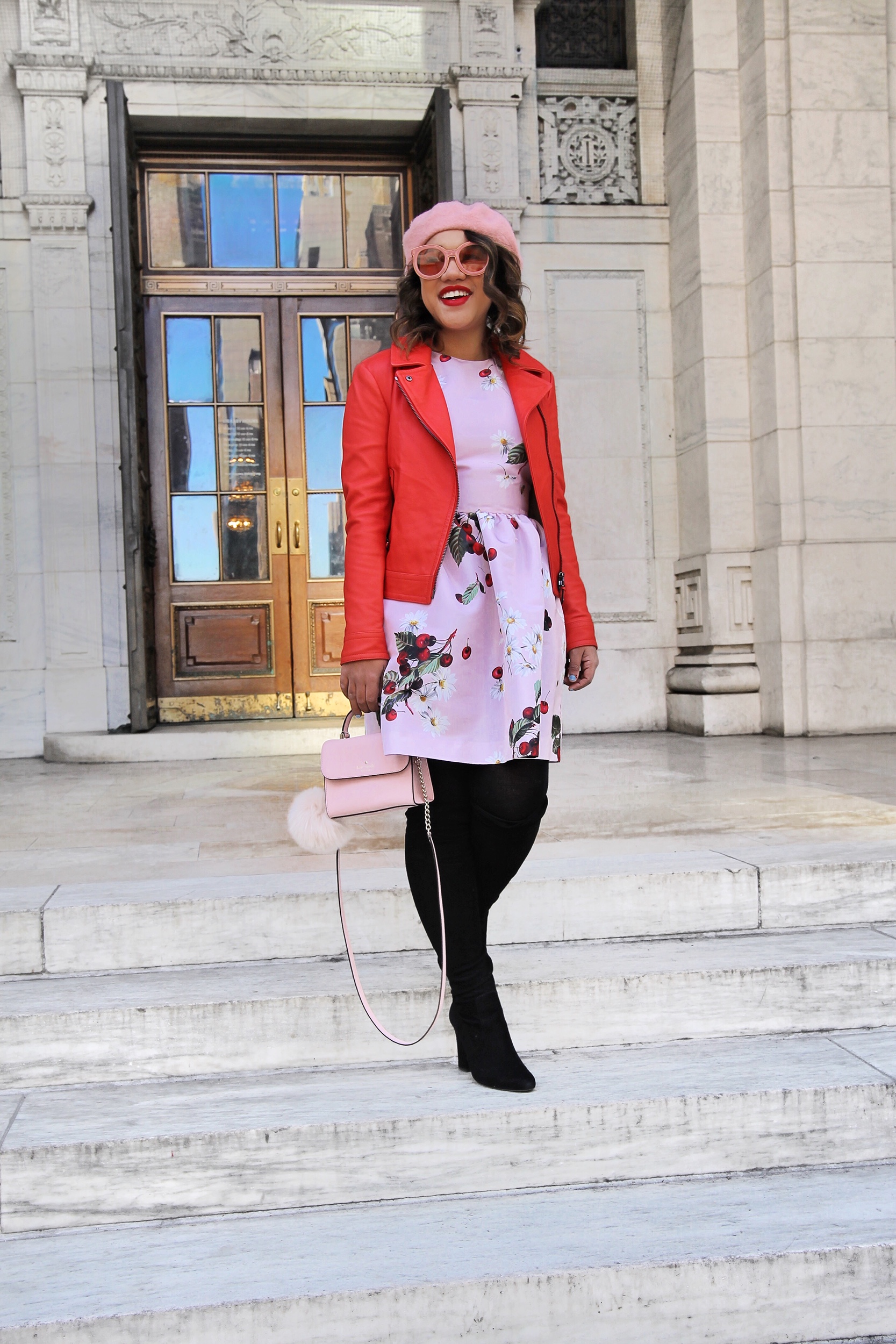 SHARE OR SAVE FOR LATER