Aug
4
2015
Aug 4 2015
Pretty Little Pajama Pizza Party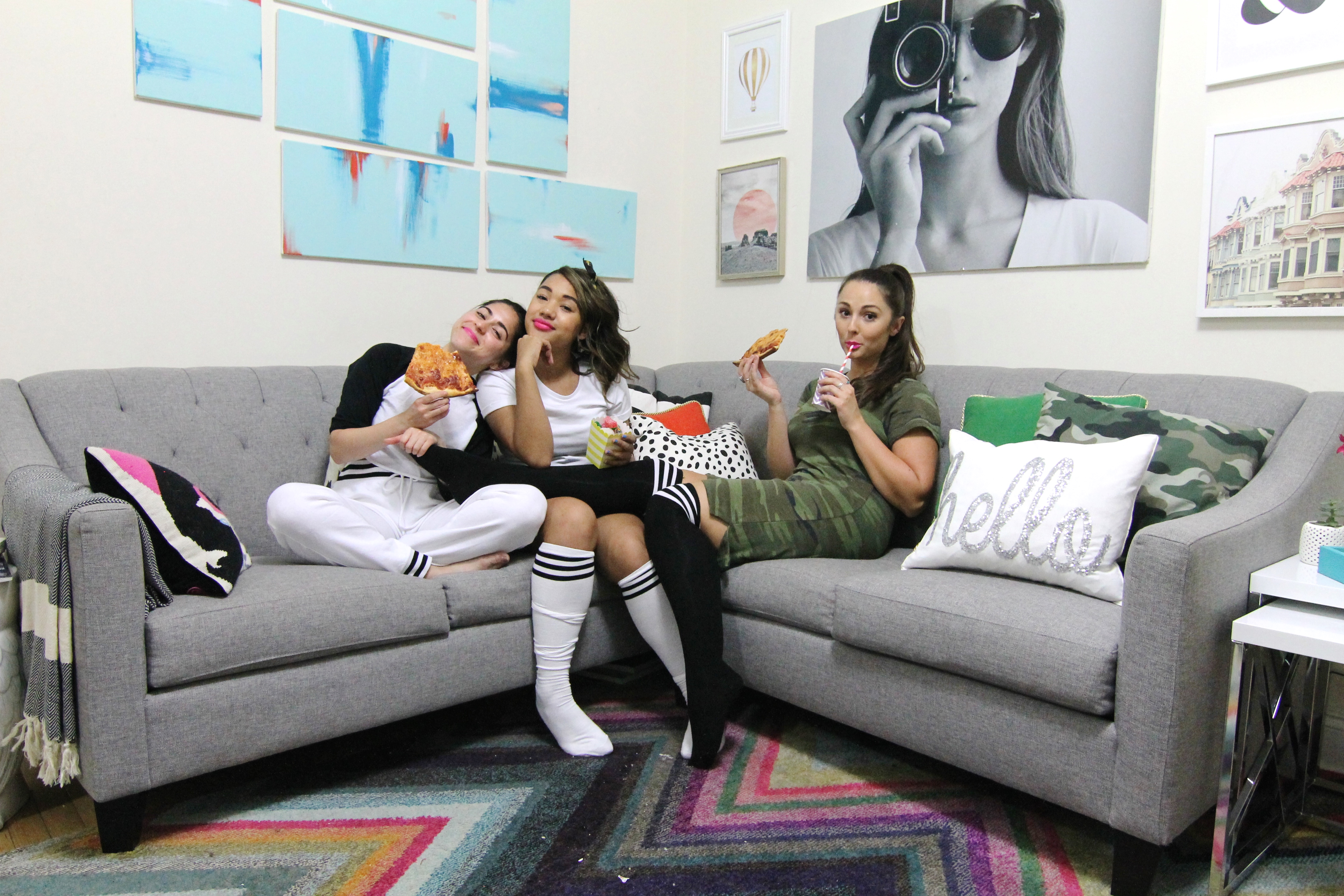 There is abolsutley nothing better than having a best friend, I'm just lucky enough to have more than one 😉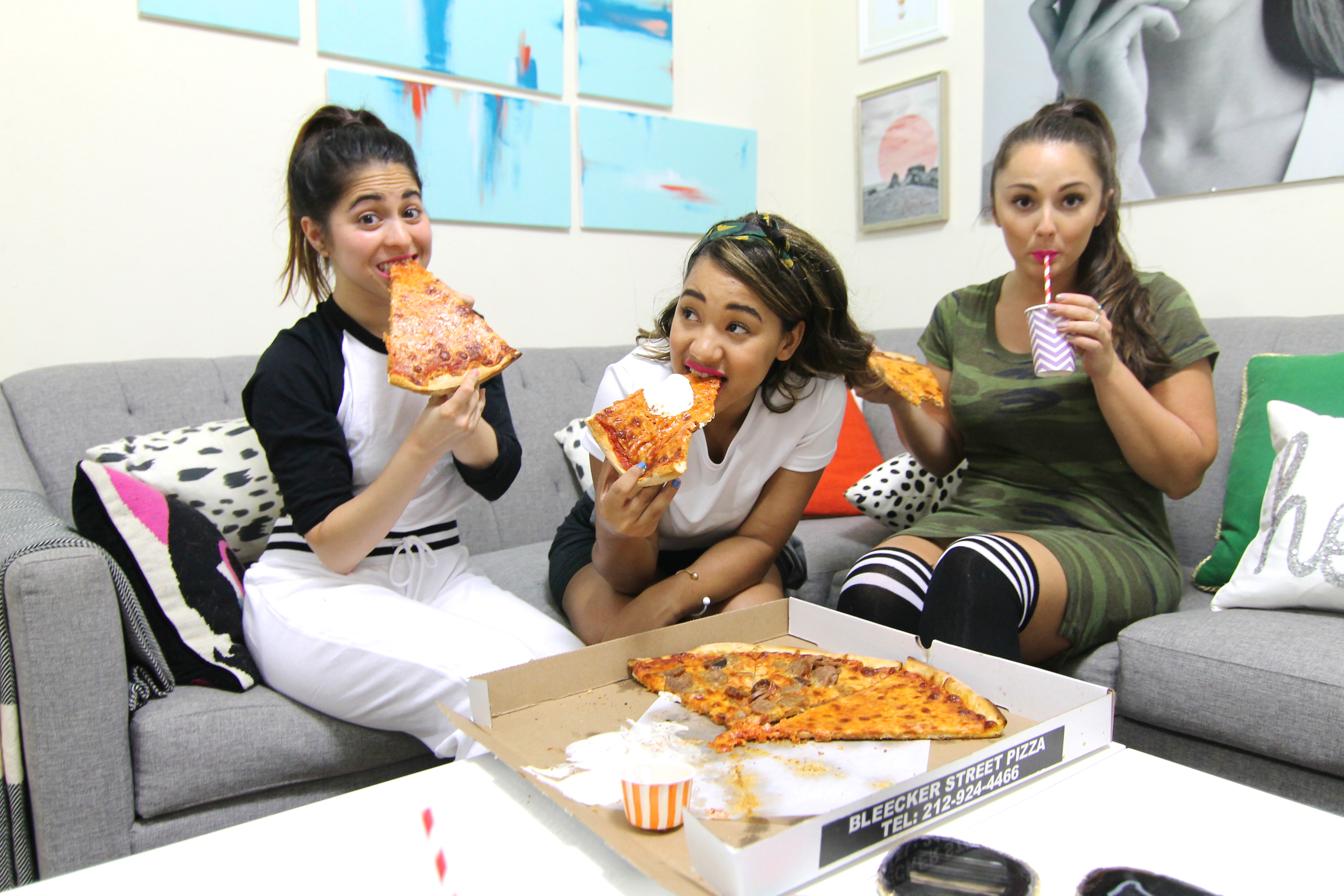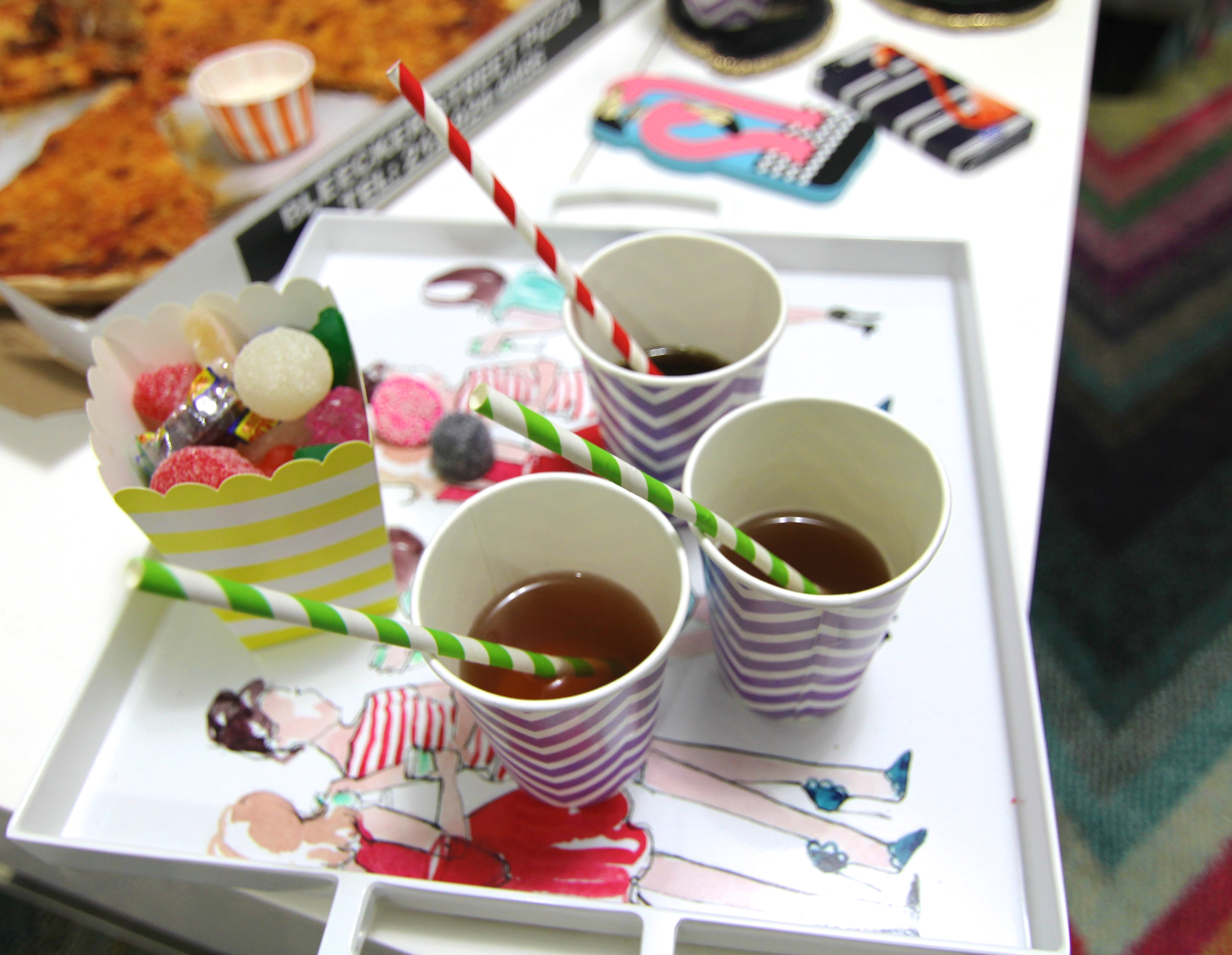 My Girl Group or "SQUAD" is comprised of three awesome ladies, Sheree and actress who lives here in NYC, Kristin a PR maven in the making and former Minnie Mouse living in Utah and Whitney, the talented makeup guru with the most gorgeous hair and not to mention bestie since like birth, also residing in Utah. We all are obsessed with one direction, dance parties and being fat – and three of us are obsessed with Pretty Little Liars!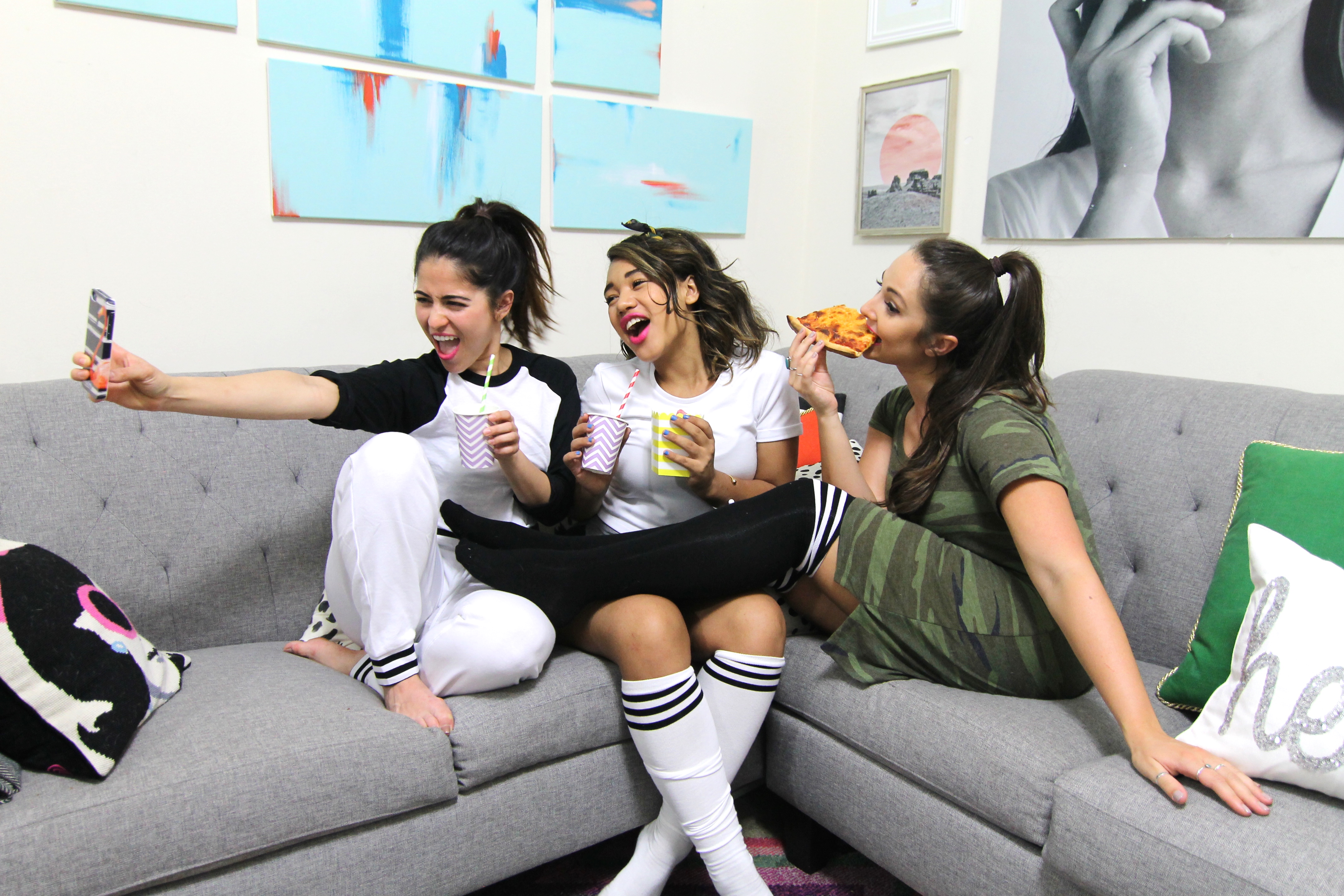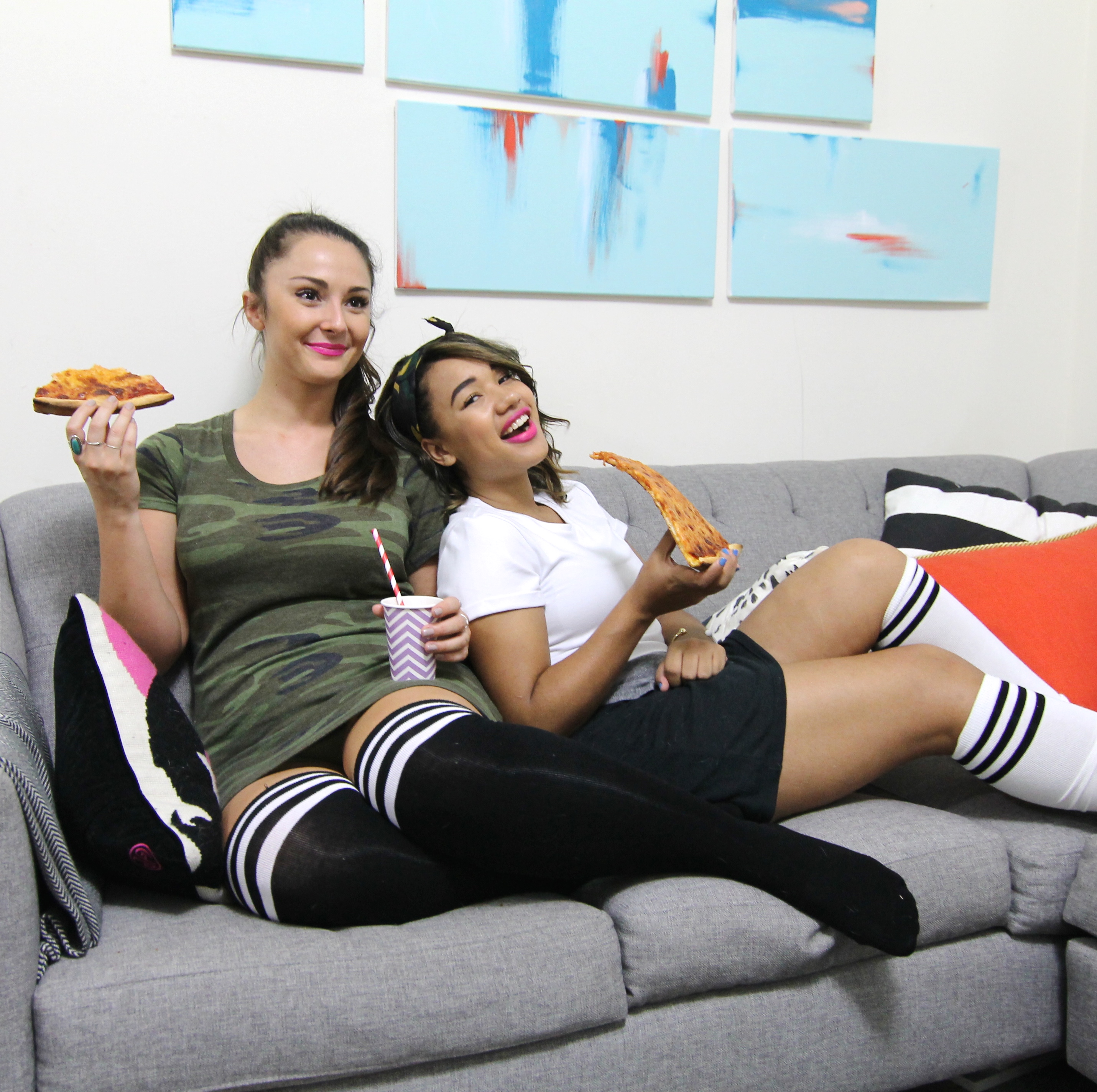 So when you're whole girl squad is living in the same place for the first time in SIX YEARS (Kristin is here for a PR internship and Whitney for a summer job) you might end up having an awesome pretty little liars pajama party once a week to watch the show together and eat like everything. Its just so happens that Paris captured the most recent one on film and its kind of hilarious.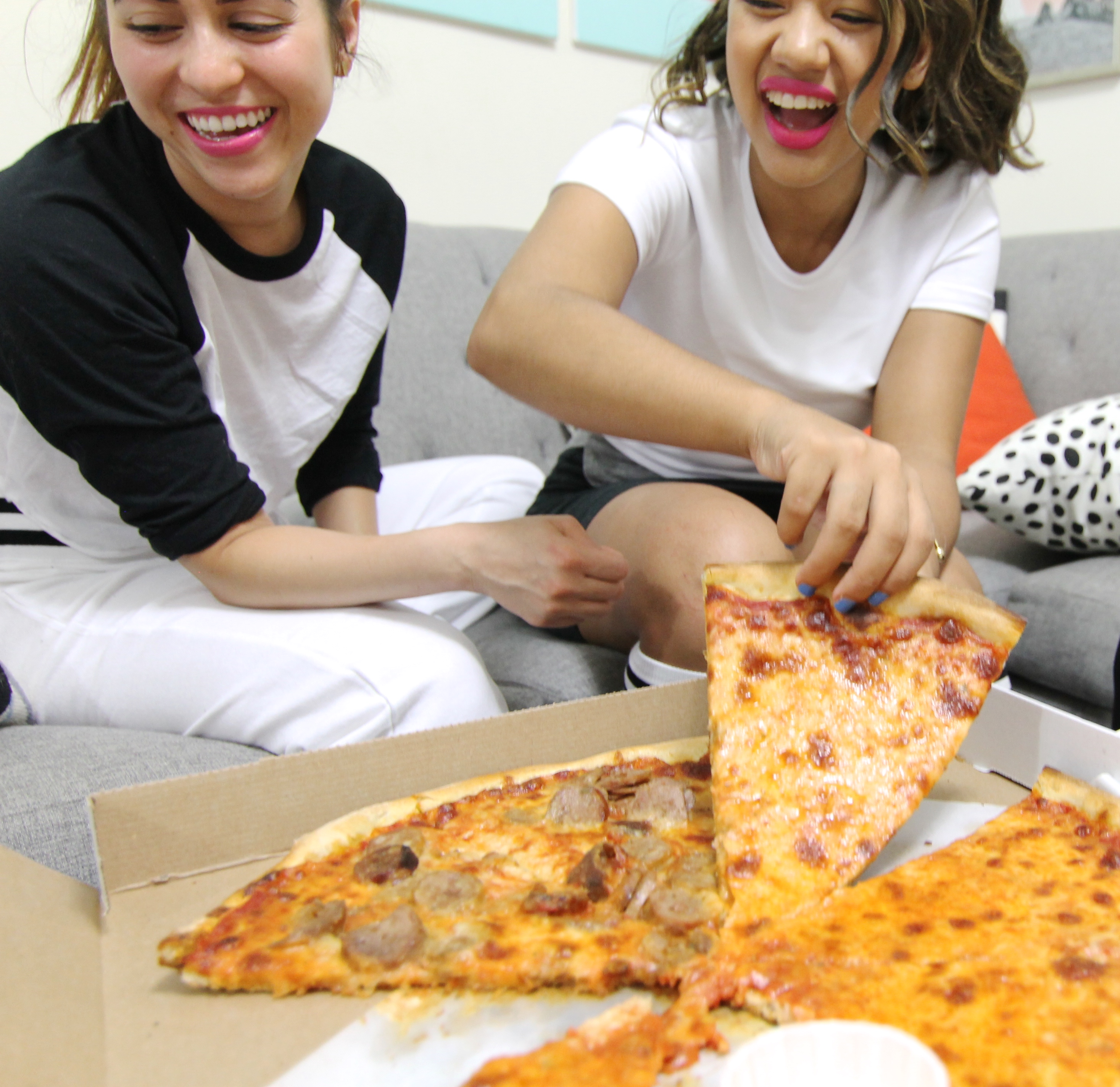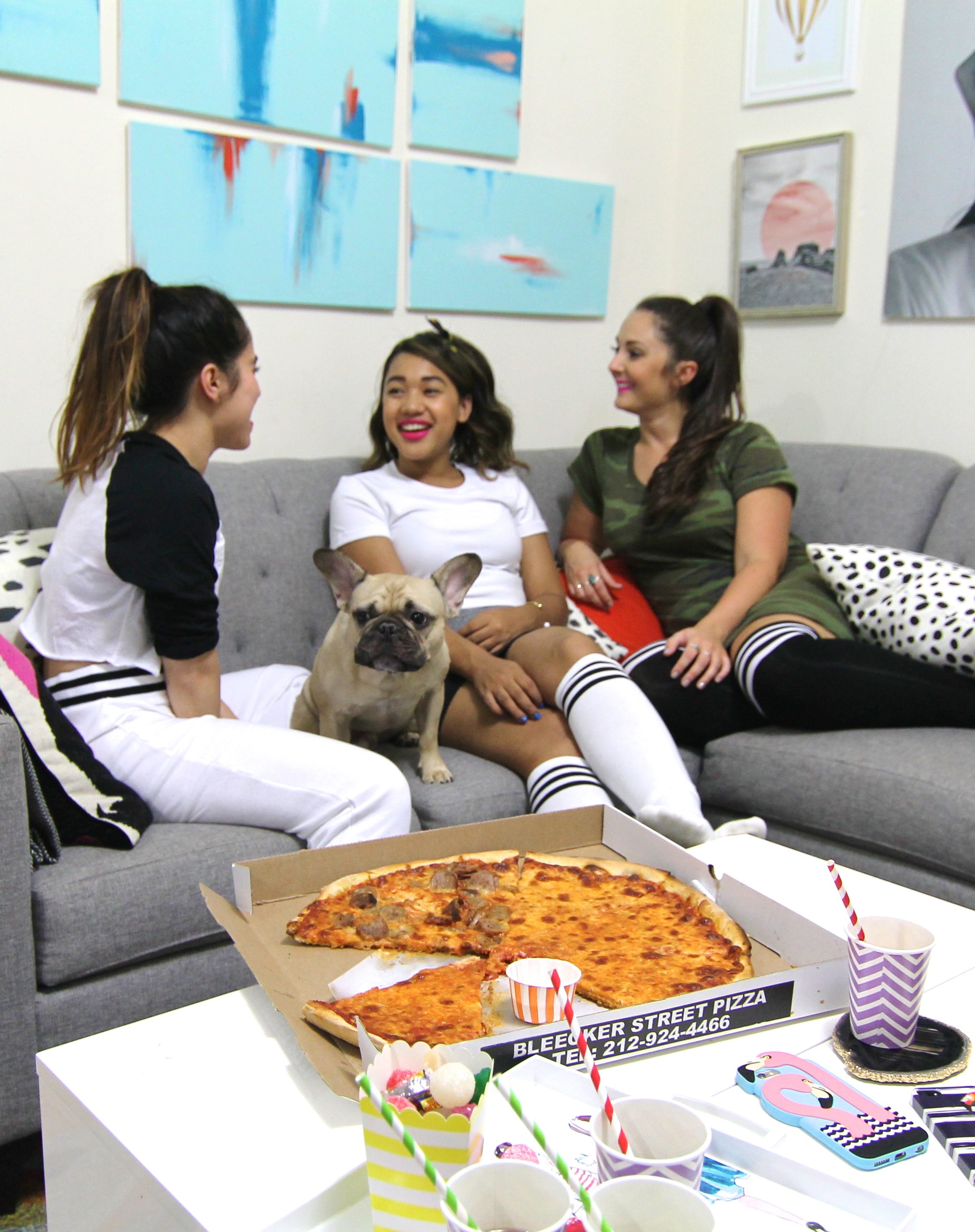 Pizza, Candy, Ice Cream, Drinks and Smiles – what more do you need to throw the perfect impromptu pretty little liars party? I have also been keeping stock of cute little party things from Always Lou Designs (my new favorite online party place) around my house for picnics, when friends or for these sort of pop up parties!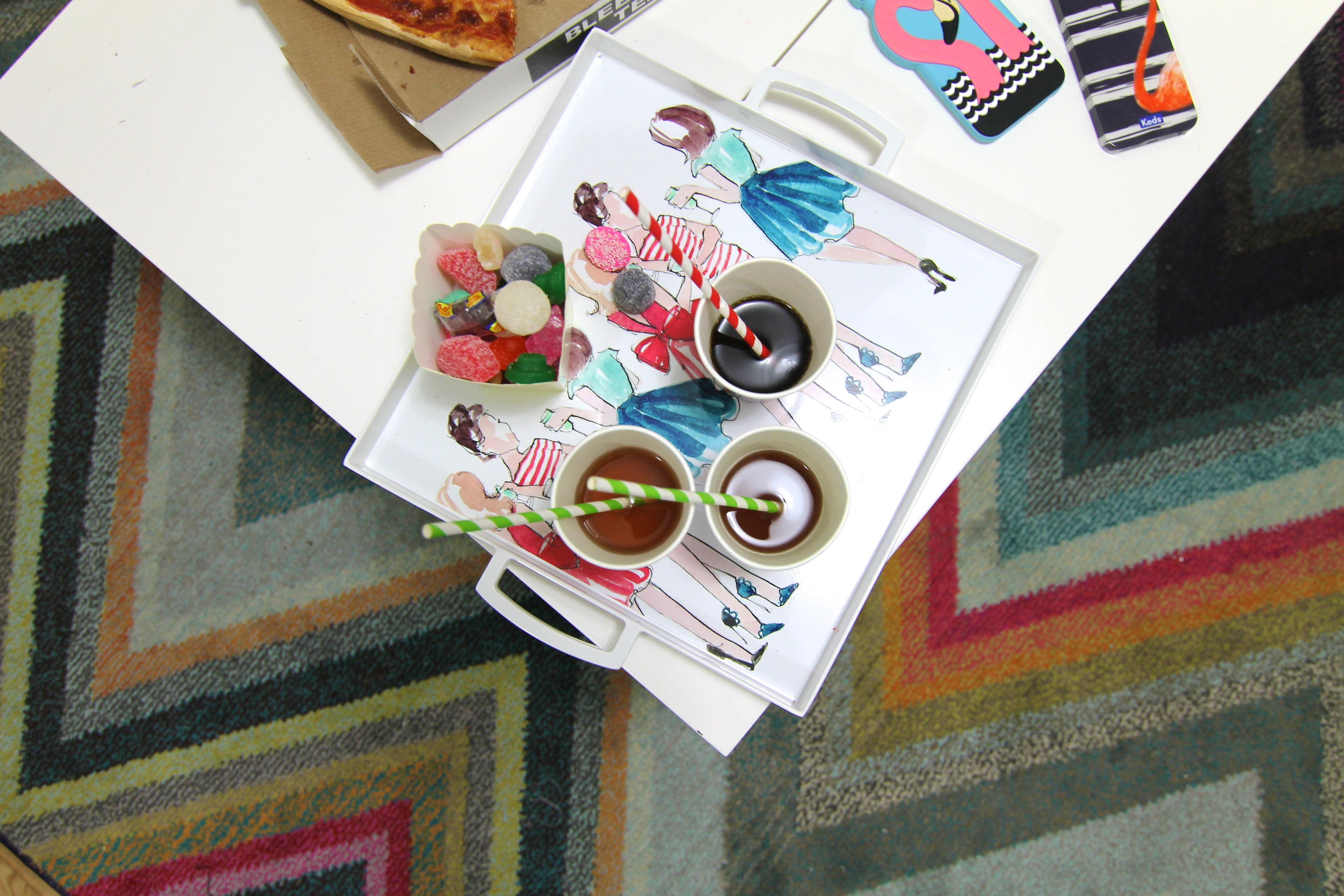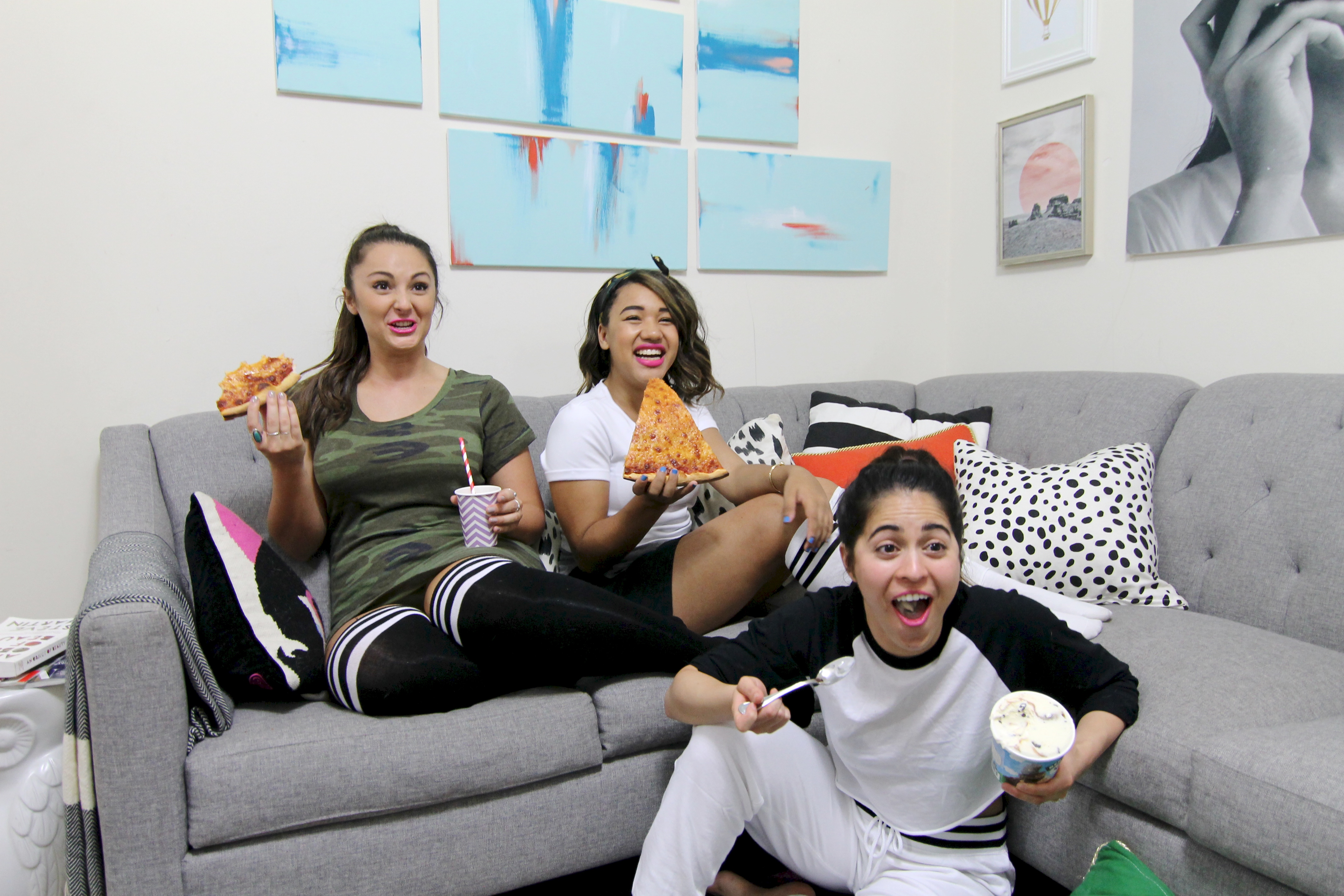 Oh & if the episode is boring, you can always turn your viewing party into a dance party, or better yet, a pillow fight! Honestly, we started the pillow fight for the photos, but ended up having a lot of fun doing it haha so it probably went on a little bit longer that it needed to…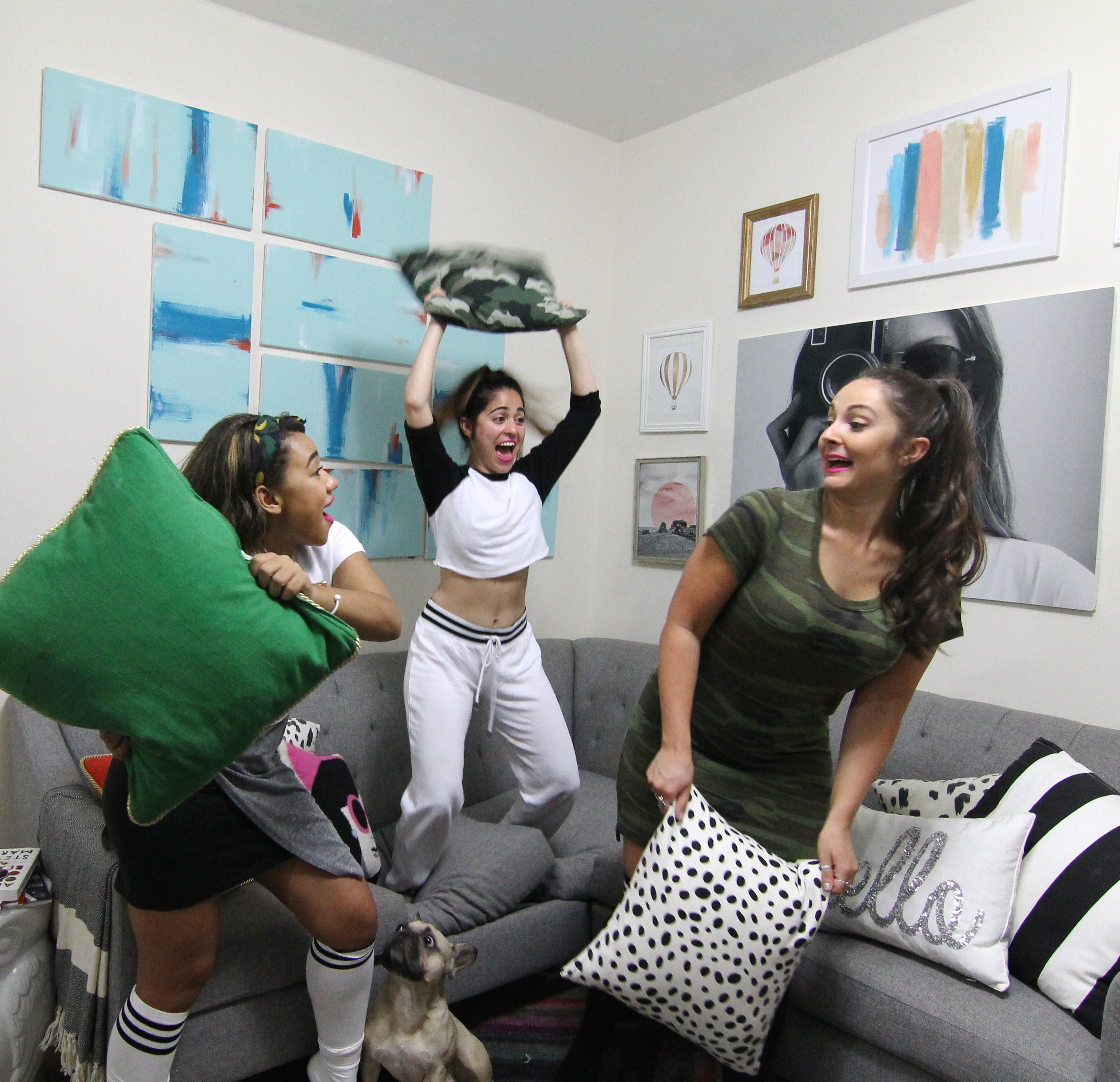 For under $25 dollars, you can have the girls over to watch your favorite show with ease – I think sometimes we get so focused on throwing the perfect dinner party that we forget that usually the best moments come from real times with your favorite people. Thinks don't have to be perfect for you to have a perfect time, I promise!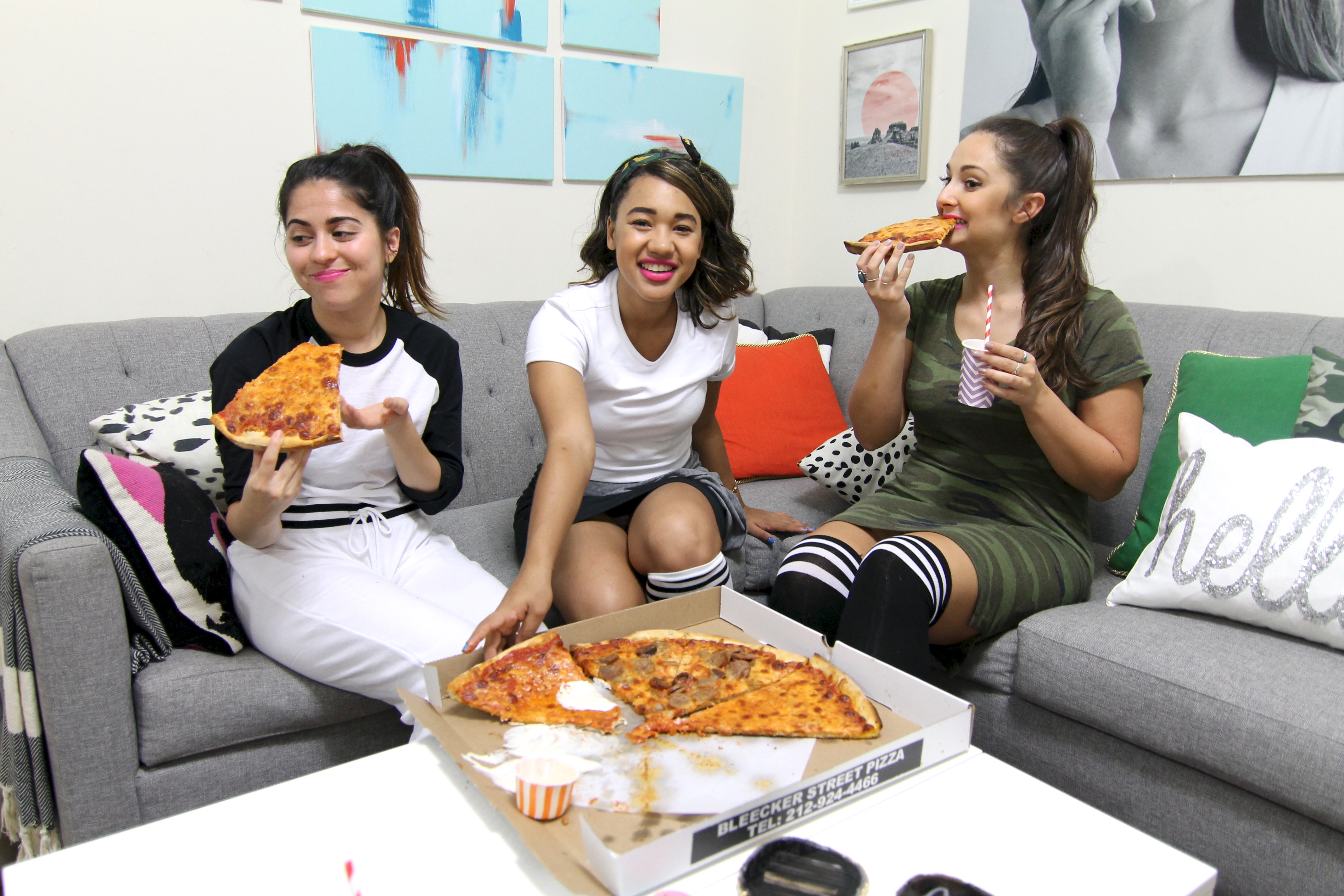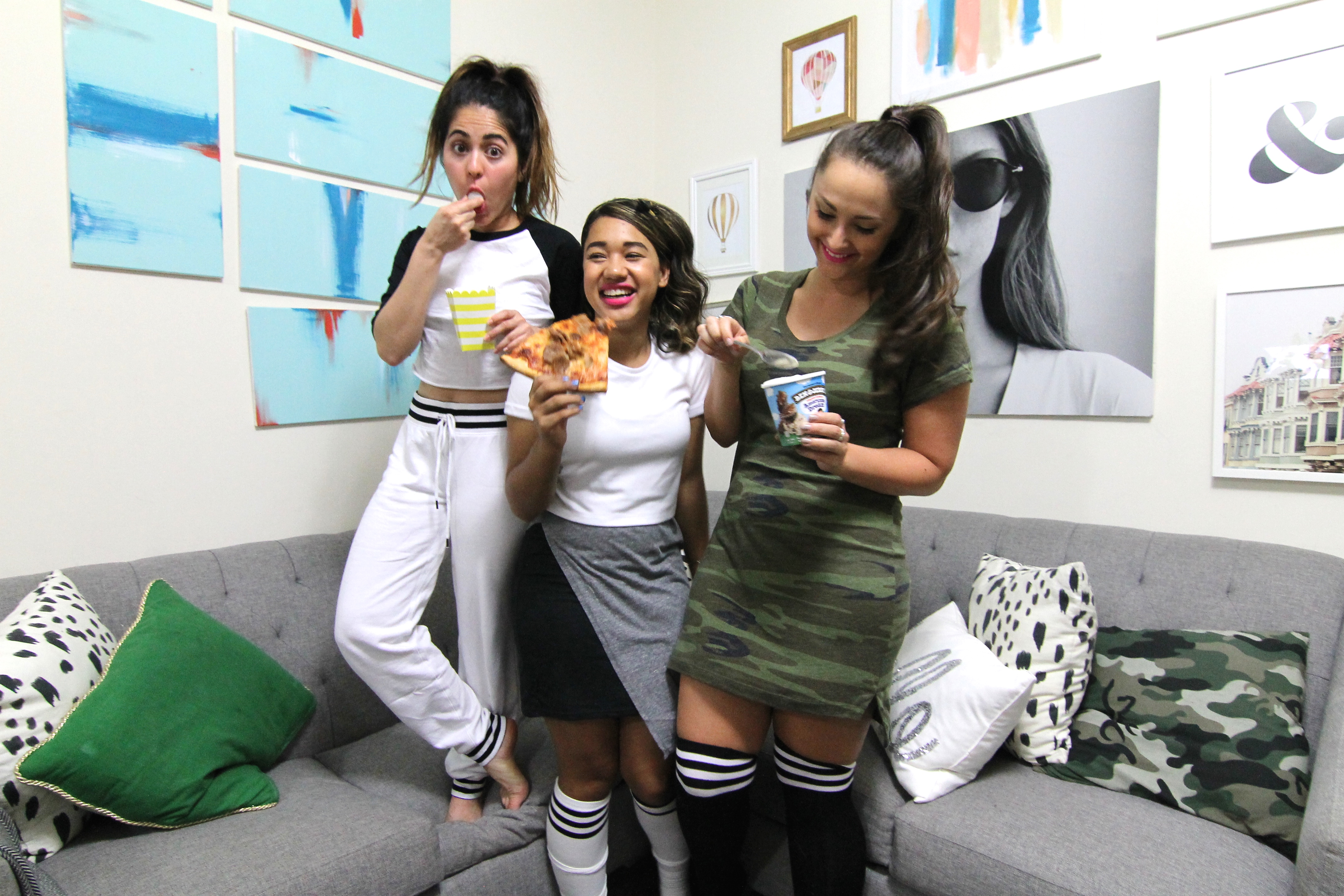 SHOP THIS POST:

Black & White Cropped Baseball Tee
||
White Varsity Joggers from PJ Salvage
Striped Varsity Socks
||
Camo Shirt Dress
||
White Crop Top
||
Grey/Black Tank Dress
A Think Created Girls Serving Tray
||
Always Lou Designs Party Supplies
 ||
Society Social Pillows

more living room deets here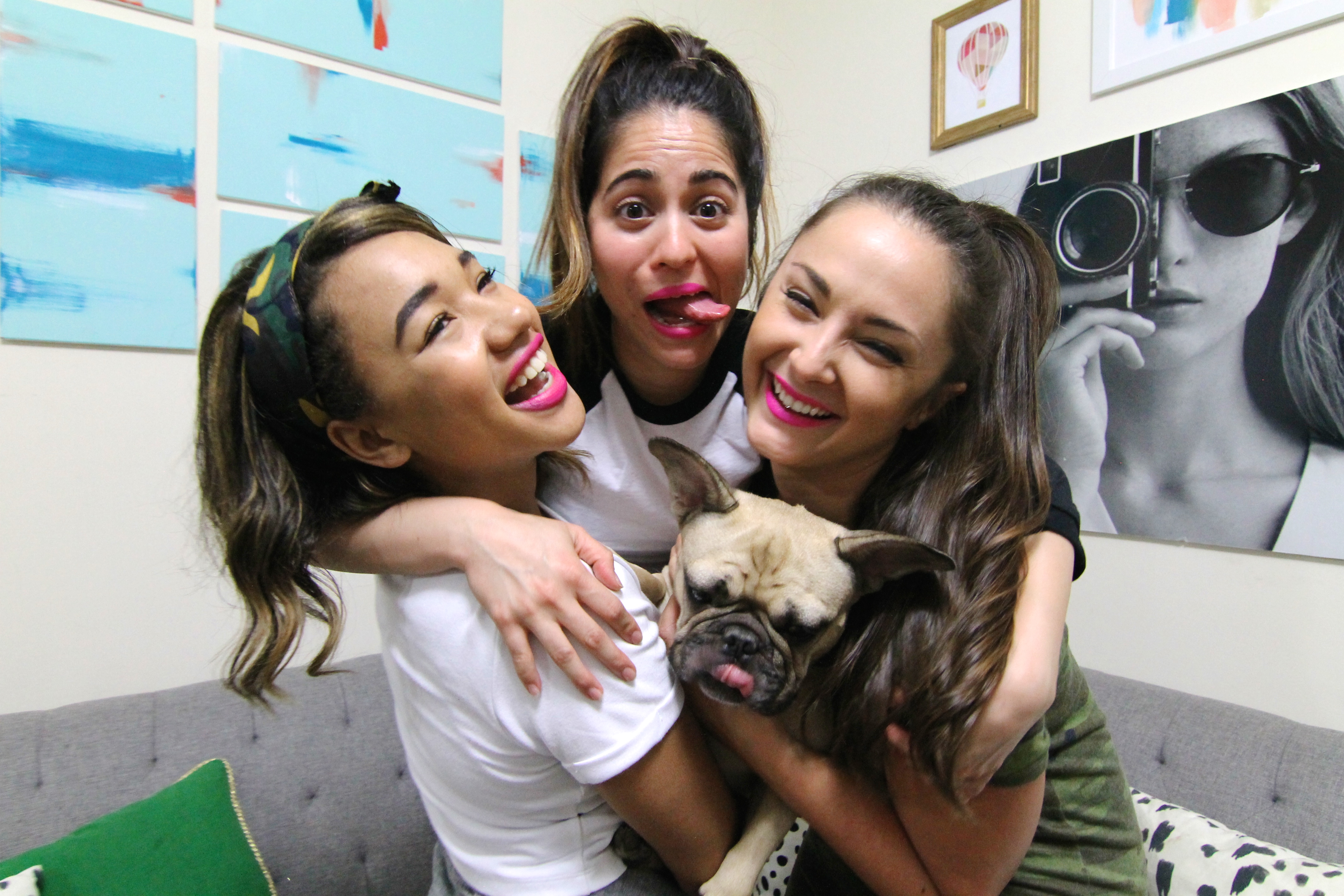 What about you guys, are you PLL fans? If so I totally want to hear about it! And if not, I hope you can still apply this bestie-bonnie session to whatever movie or TV show you and your girl group obsesses over!!!
SHARE OR SAVE FOR LATER