Jan
12
2016
Jan 12 2016
Quirk.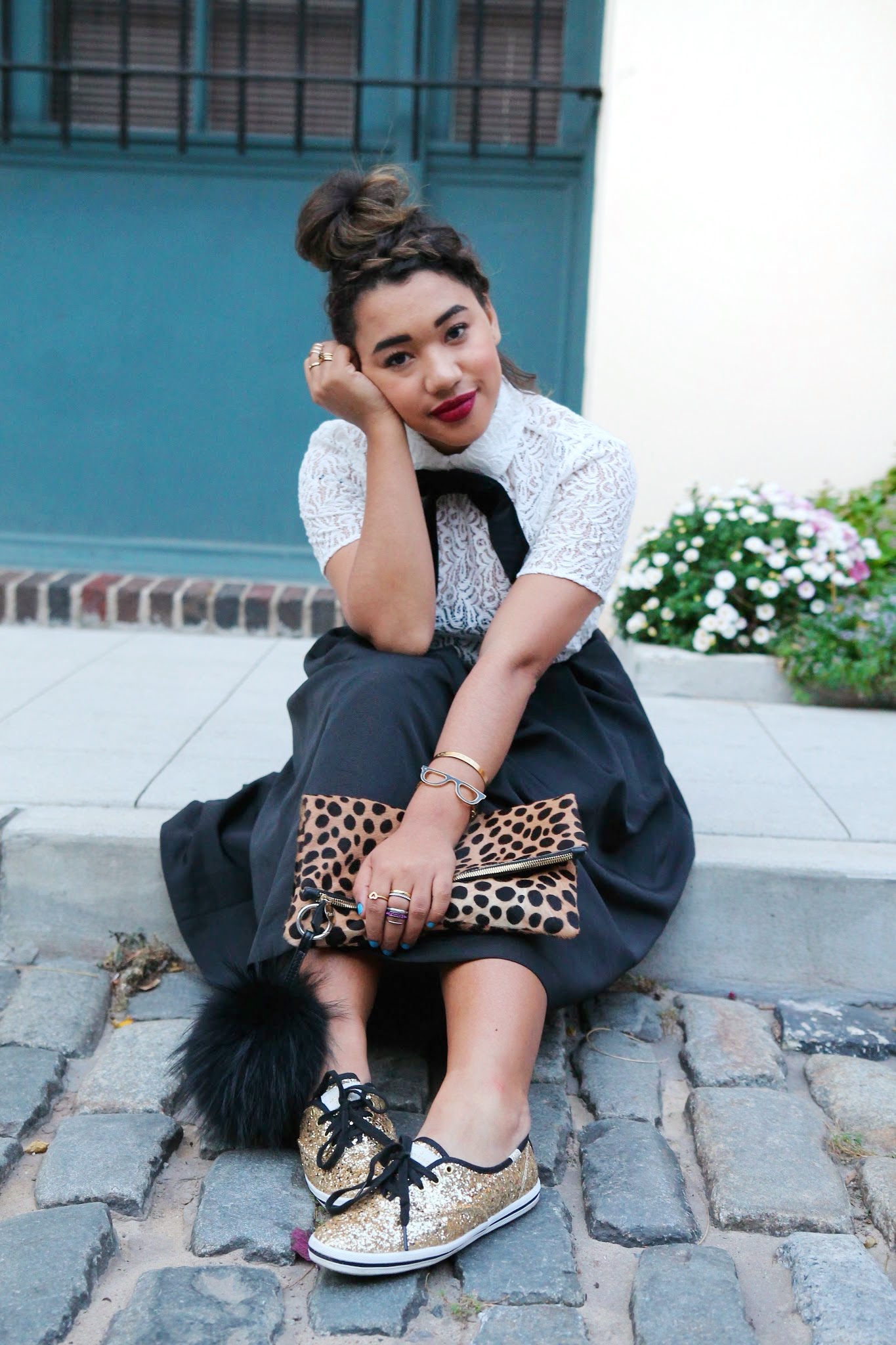 All dress up… with somewhere to go!
Today I'm giving away Two tickets to the see the musical, Lion King!!!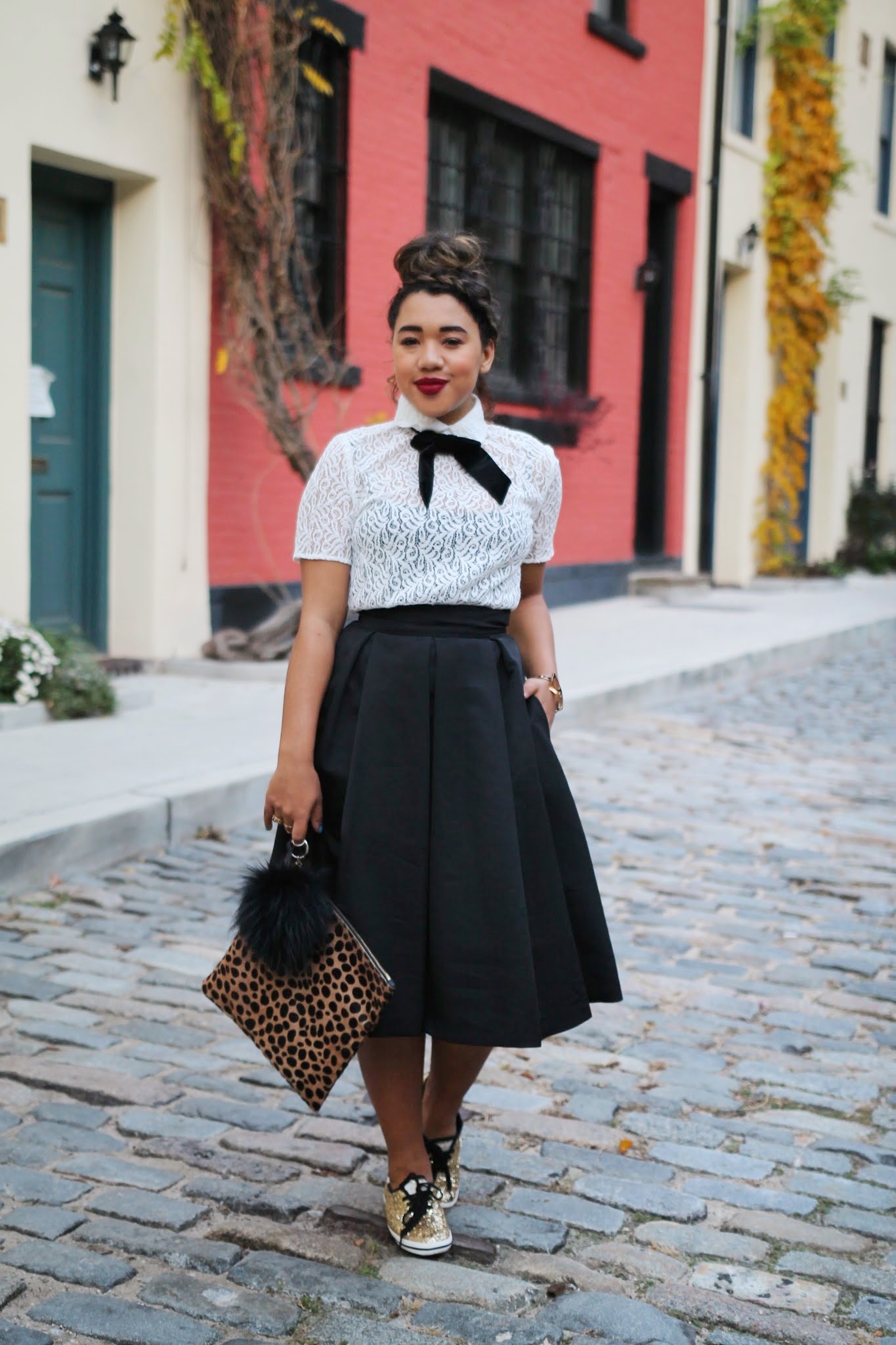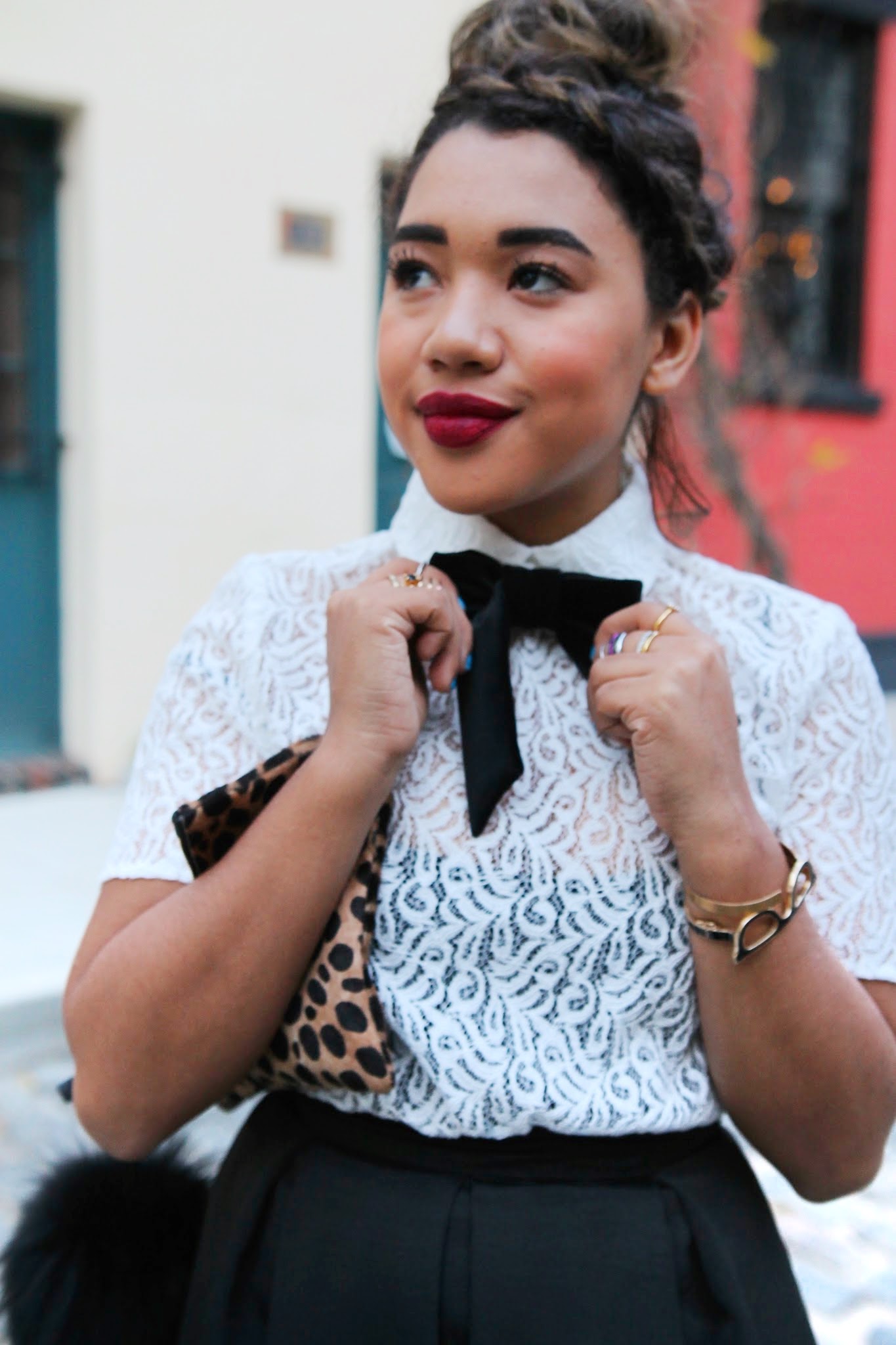 Girly, dressy, twirl-worthy, playful, sparkly and over-the-top – all words that totally describe my style! So today I combined all of them for a quirky little look that is so easy and fun to wear.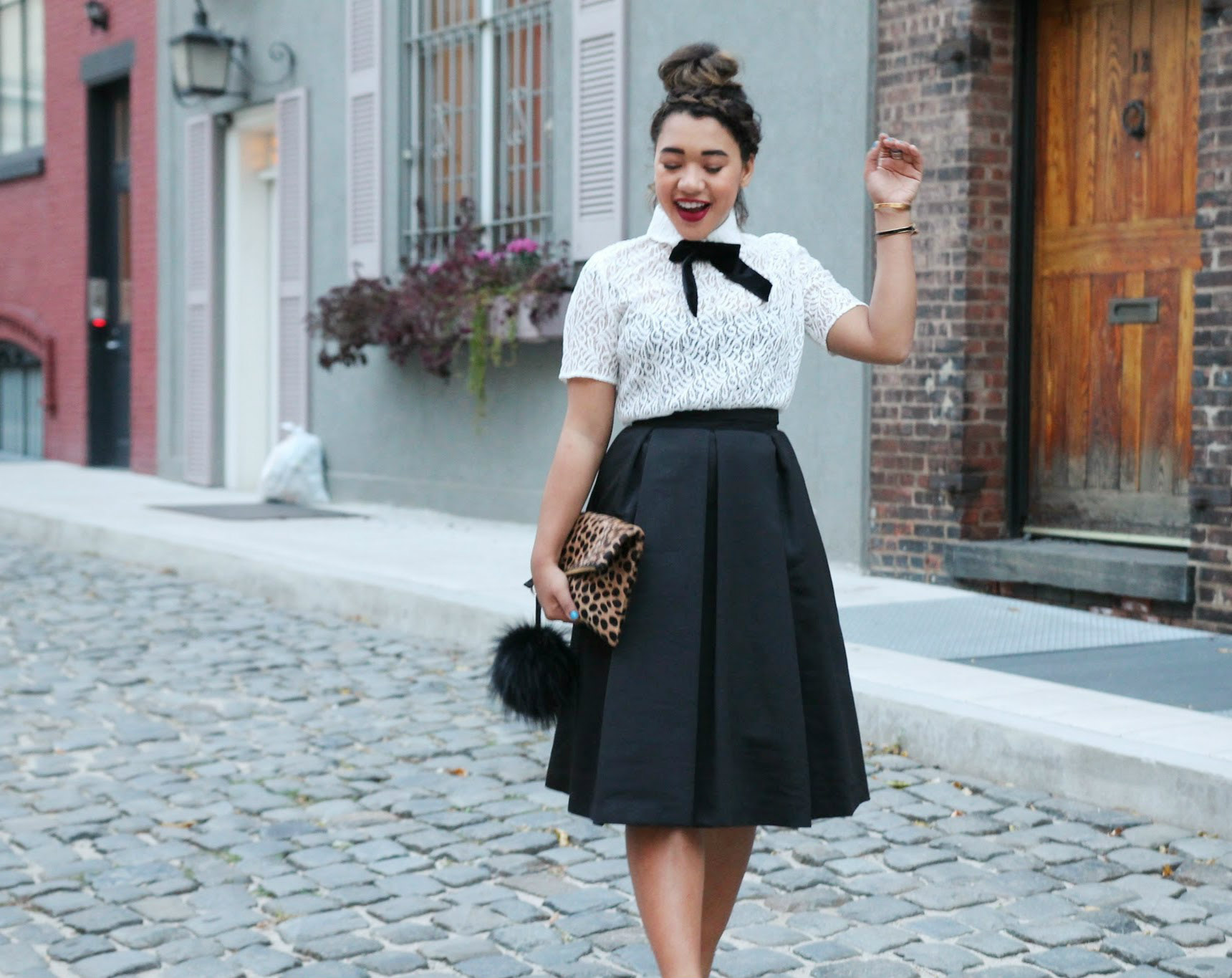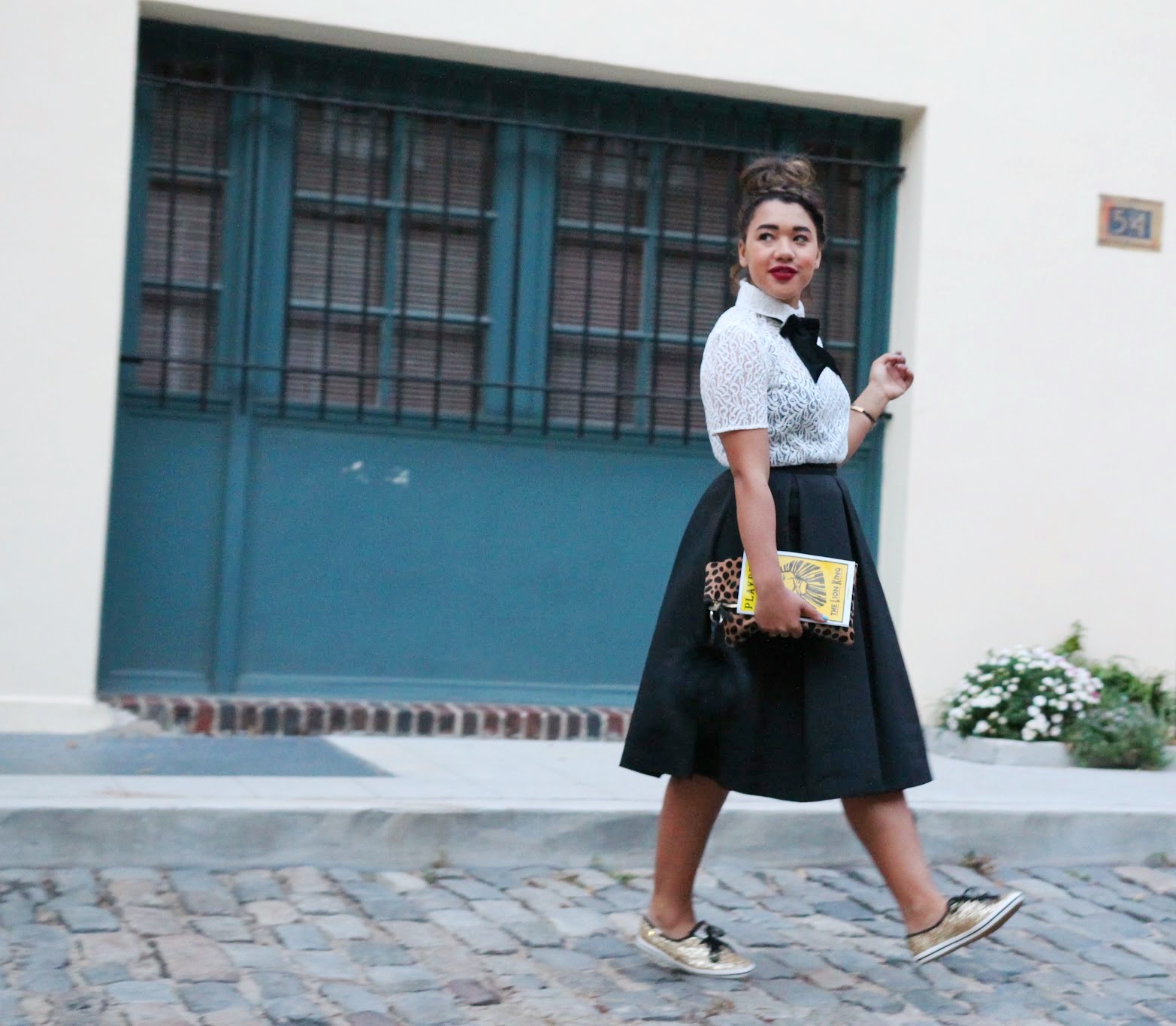 The best outfits are crazy comfortable and a total confidence boosters, dressing up in a darling top like this one and a full skirt (with pockets) make me stand taller – it's really easy to feel awesome all day when you love what you're wearing!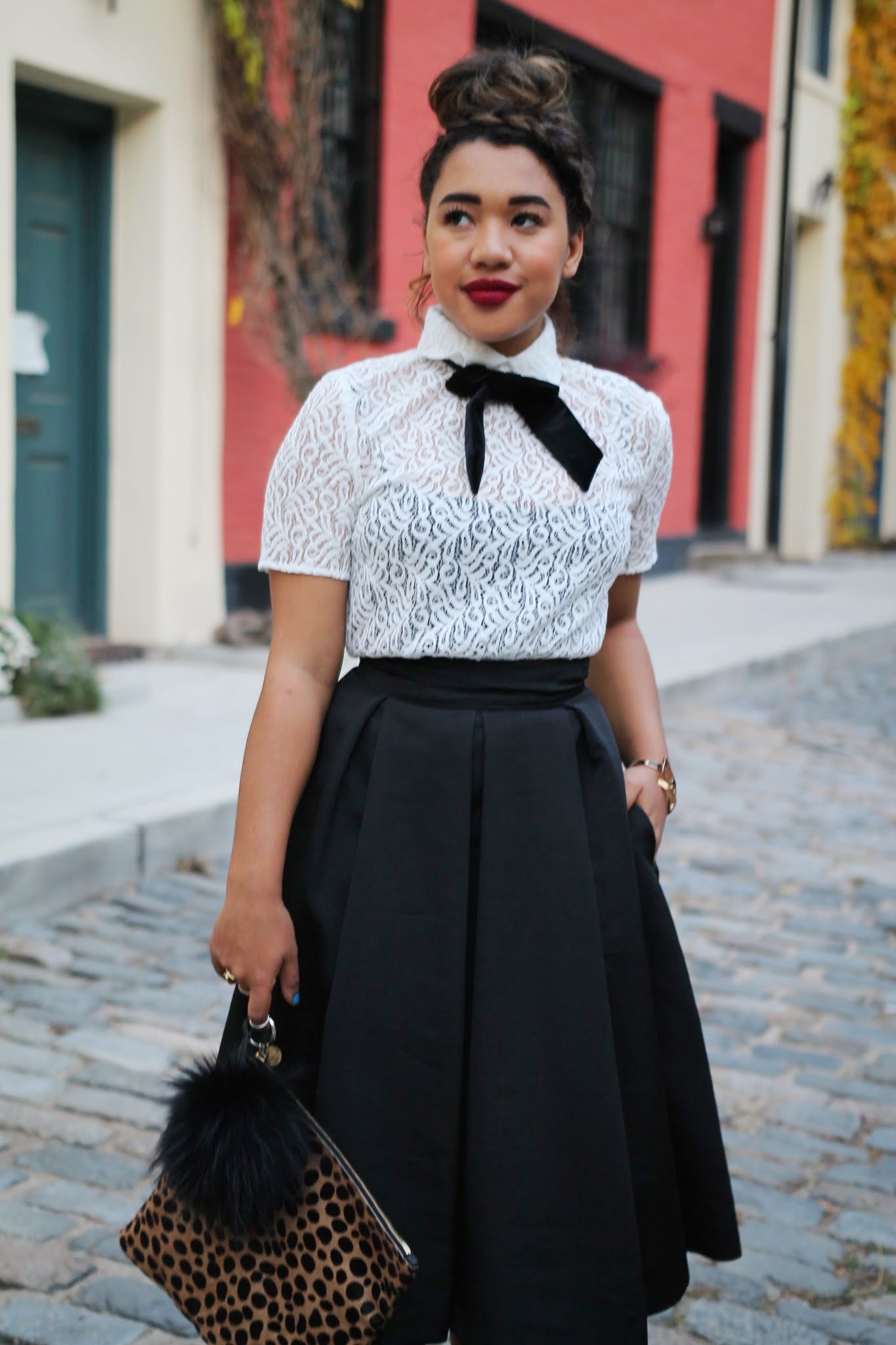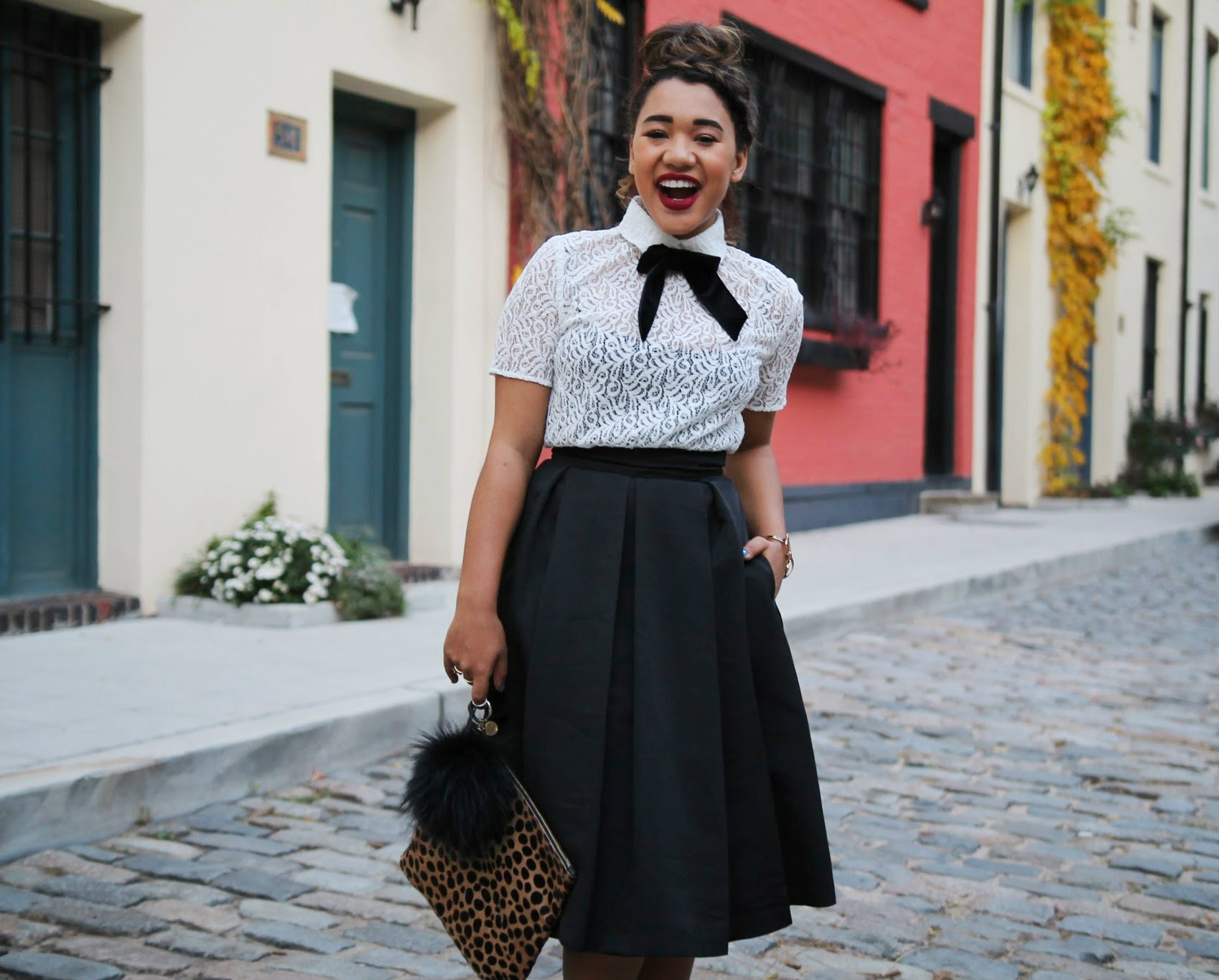 I love wearing heels, I do – but they're sometimes not so comfortable. Why do we think a pretty dress or chic outfits has to come with a pair of sky high stilettos? I think glitter keds can be just as cute… and a whole lot easier to wear while wandering around the city.
Outfit Deets: Skirt || Top – (comes with the bow, also here)|| Shoes (also here) Clutch (my fav) || Pom || Bracelet (another fav) || try this look with these heels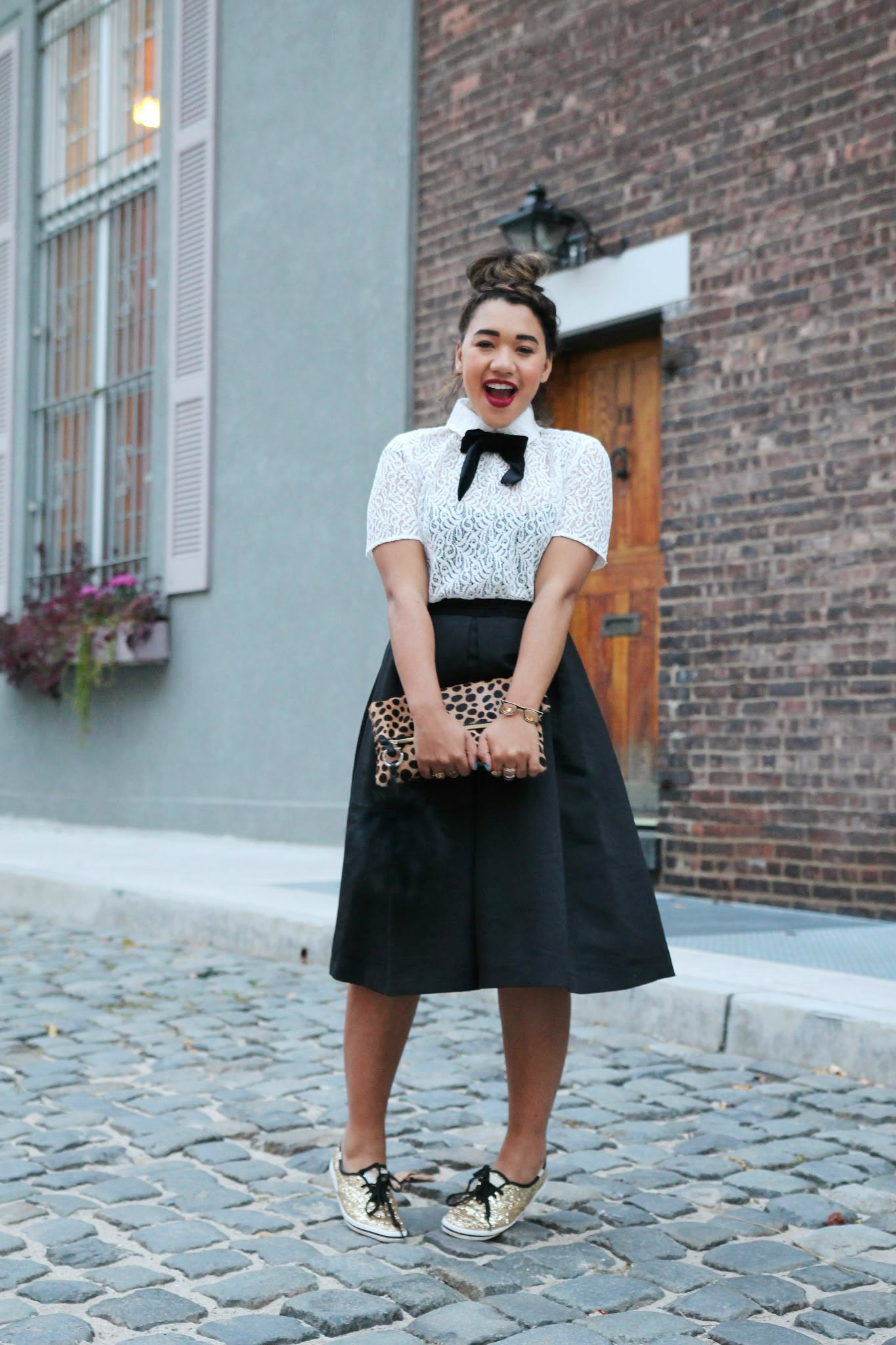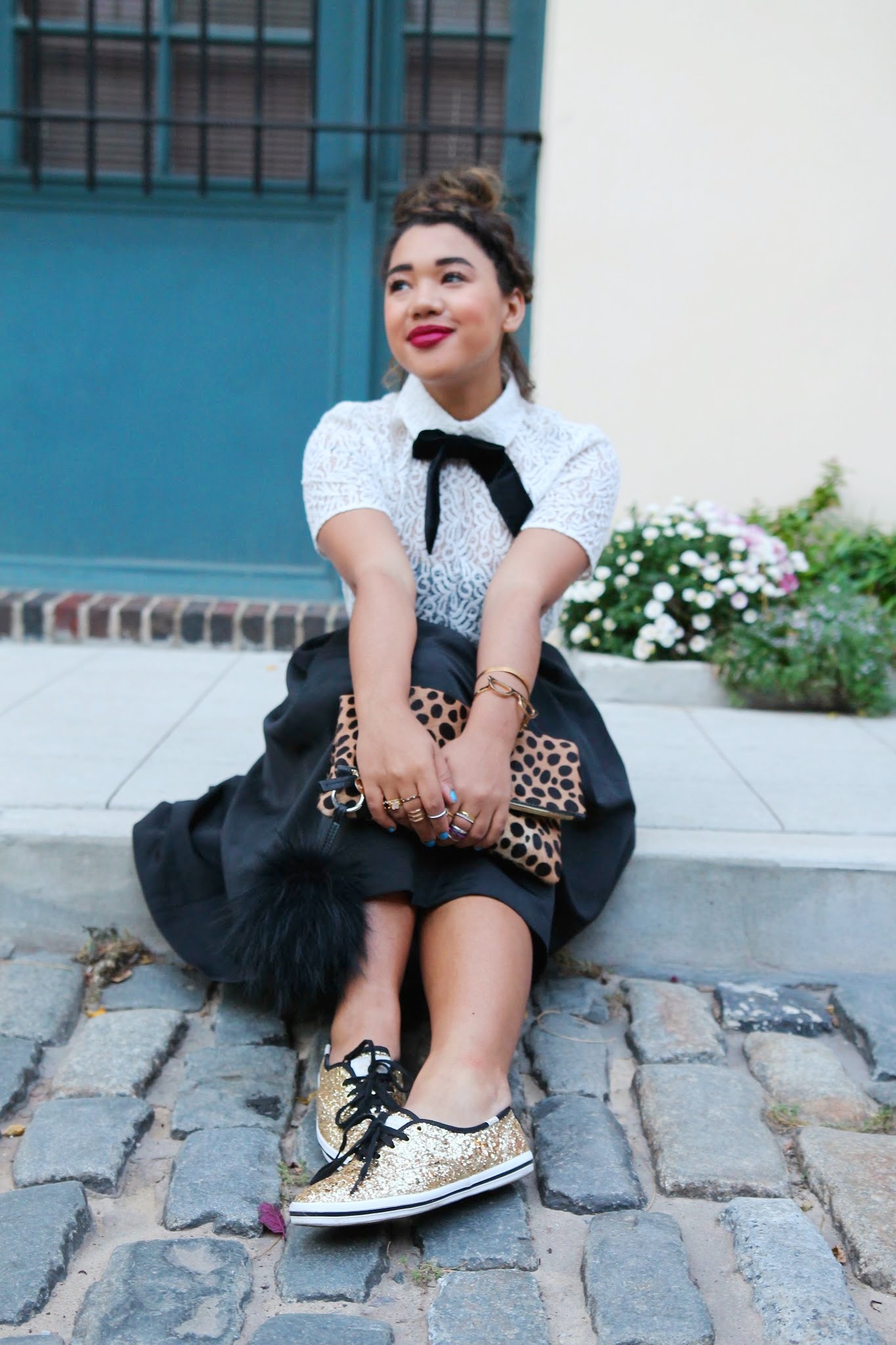 YAY GIVEAWAY – 2 Tickets to Lion King on Broadway!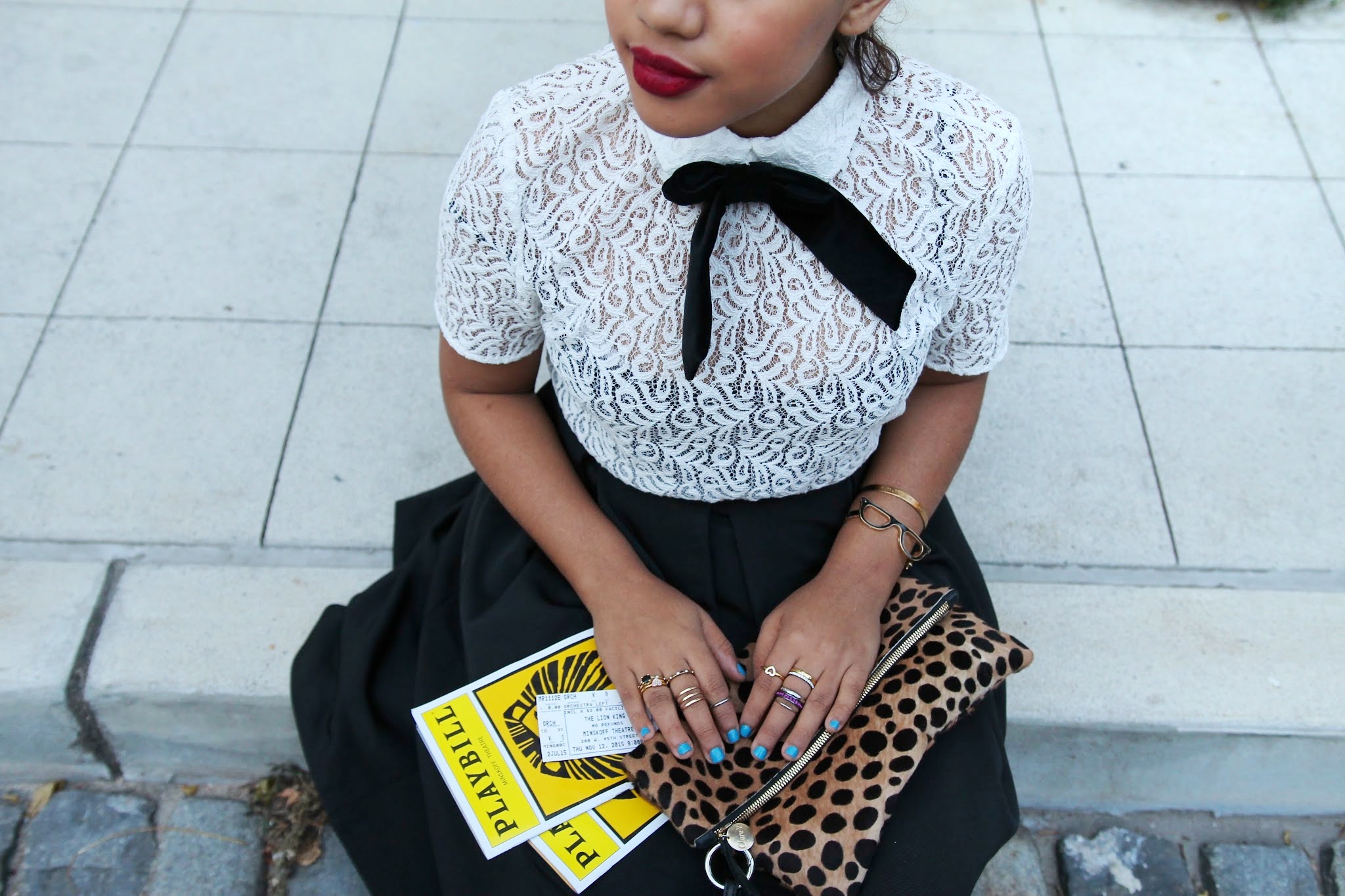 You guys know I'm all about broadway, I recently saw The Lion King on Broadway for like the 5th time (don't judge) and I still cry at like every other scene (seriously, don't judge) because it's one of the most amazing shows out.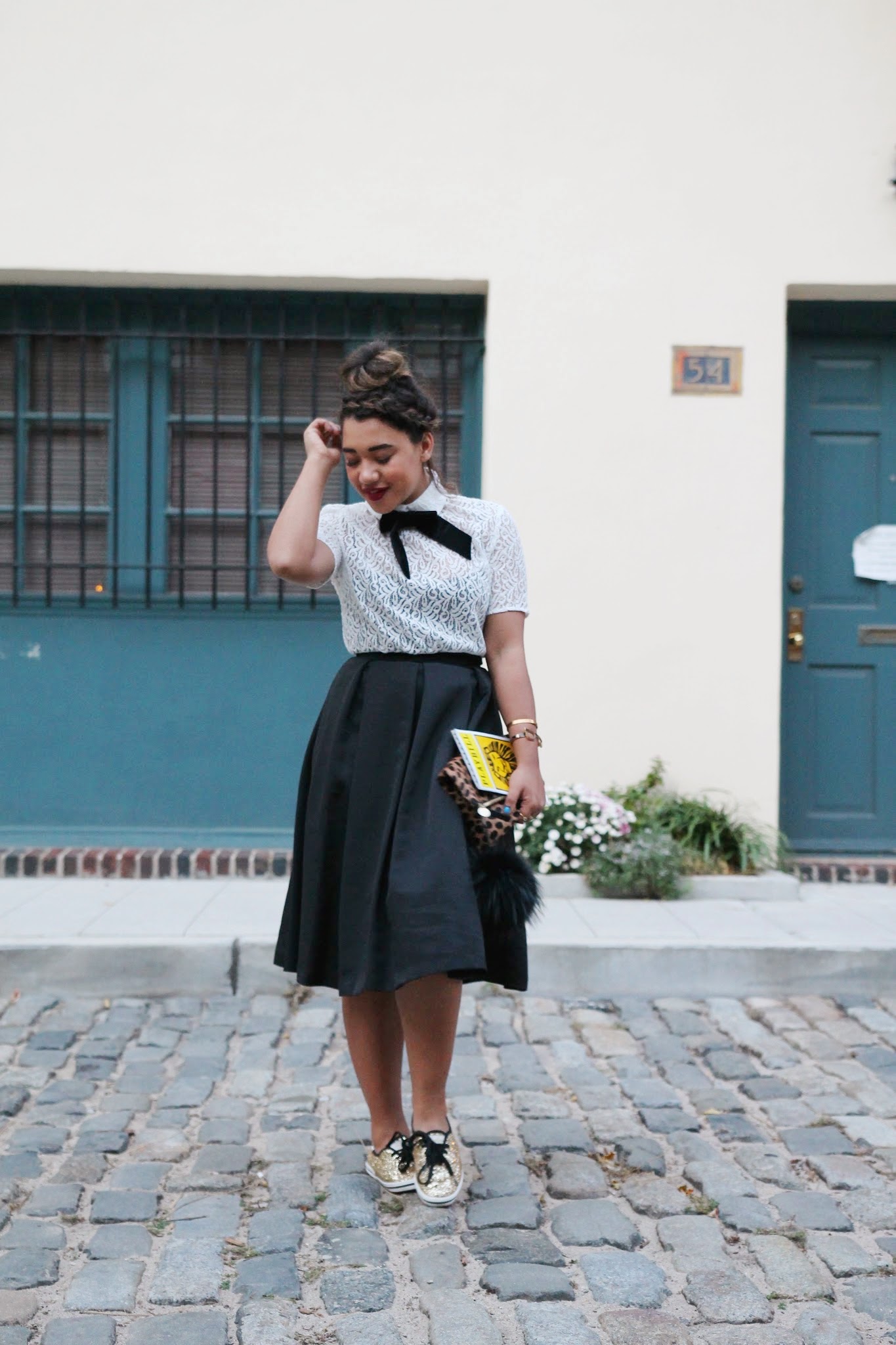 I love that The Lion King has become a broadway classic, because it really is a magical experience that everyone should enjoy! To help make that happen, I'm giving away two tickets to see the Lion King on broadway Wednesday Feb 24th at 7PM!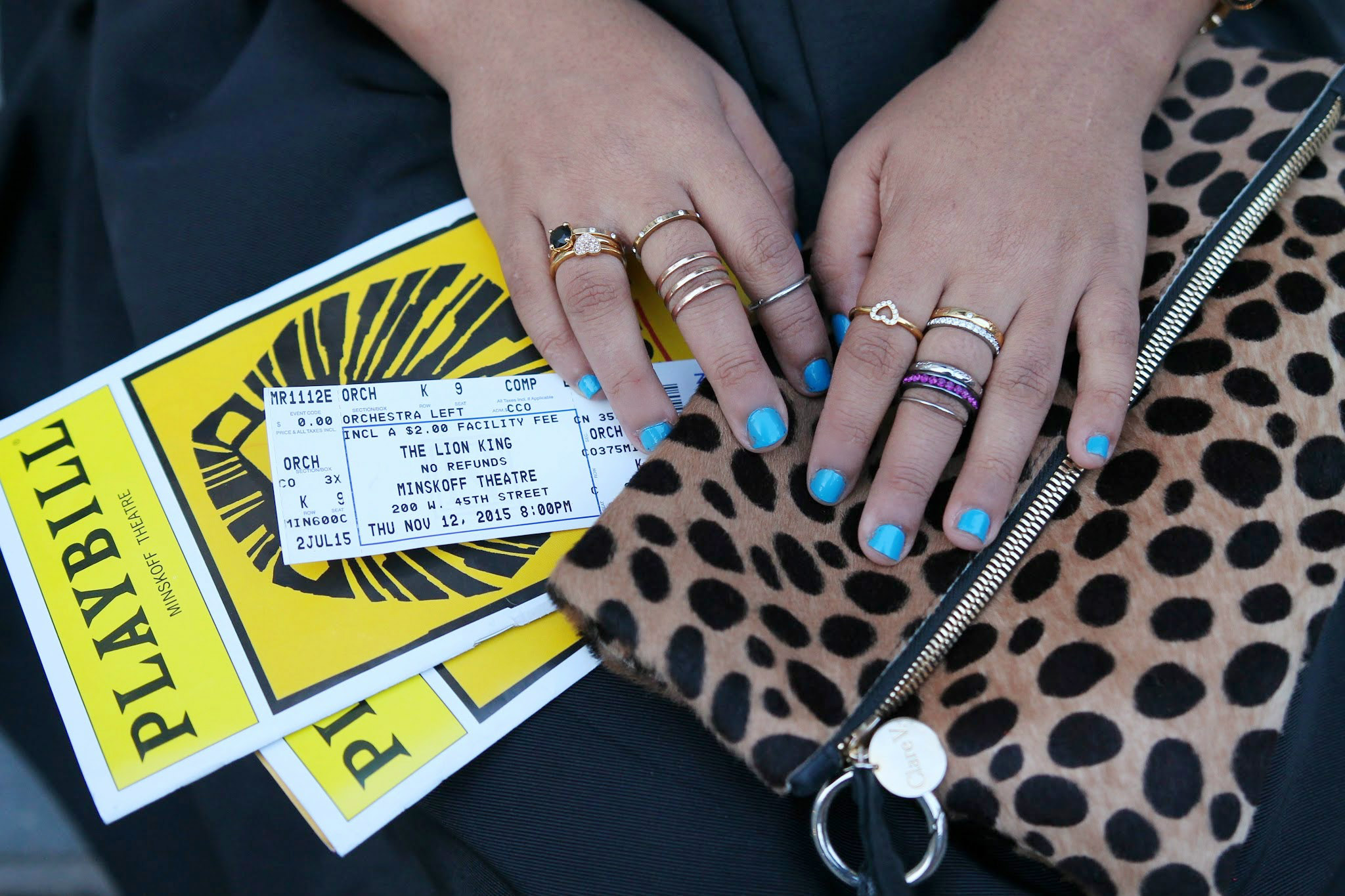 Enter Here, Good Luck!!!!a Rafflecopter giveaway

You can also enter on instagram @colormecourtney
The Fine Print – Tickets will be held at the box office for redemption up to 2 hours prior to performance time. To redeem tickets, a valid government issued identification of the winner of the tickets must be presented. Offer not valid on prior purchased tickets and may not be combined with any other offer. No exchanges are valid on tickets. Tickets are not transferrable. Blackout dates and other restrictions may apply. Dates, times, and cast subject to change without notice. Offer may be revoked without notice. Offer expires 1/30/16.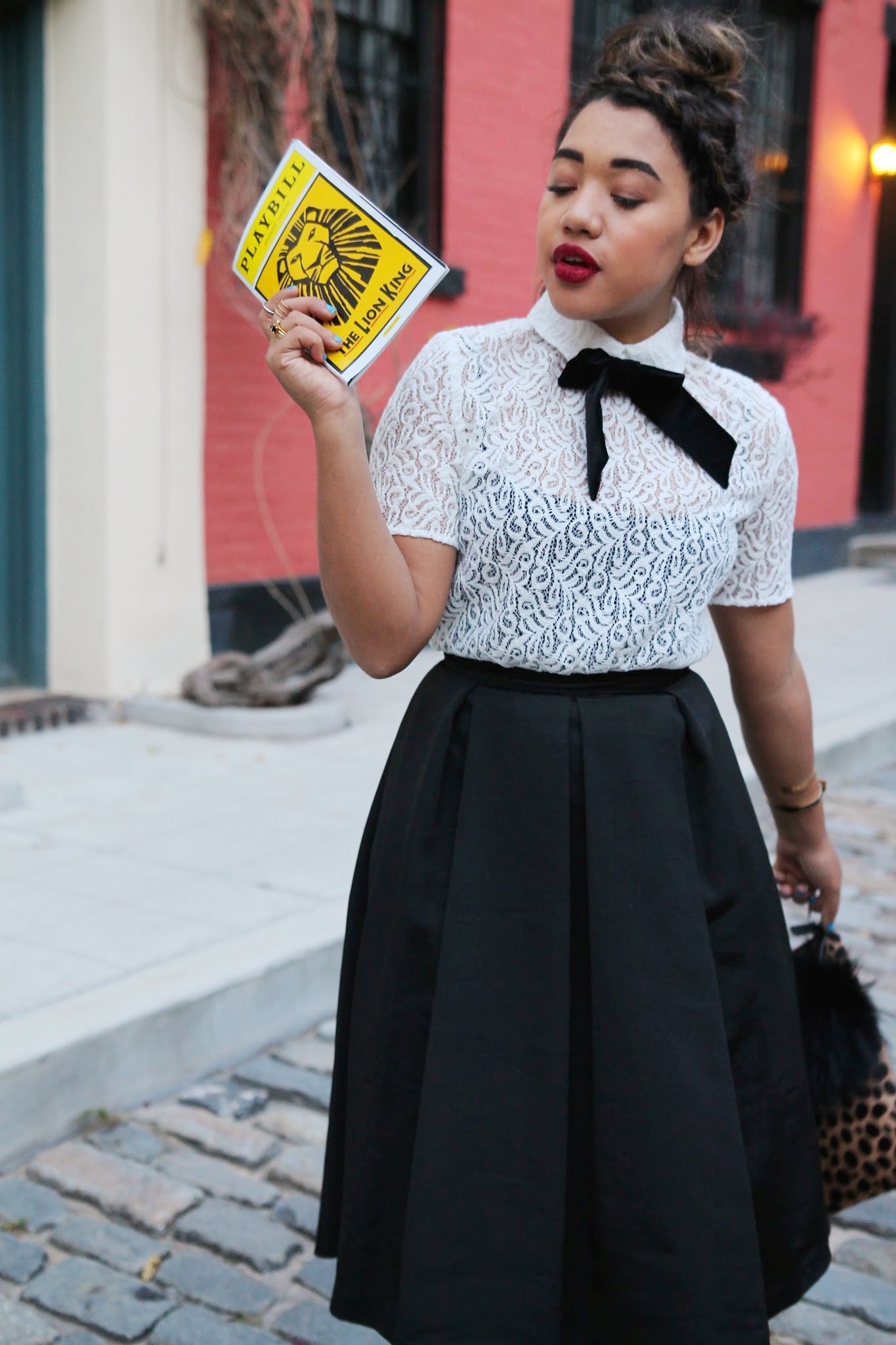 SHARE OR SAVE FOR LATER