Jan
28
2018
Jan 28 2018
Red – Your Beauty BFF
OH HELLO!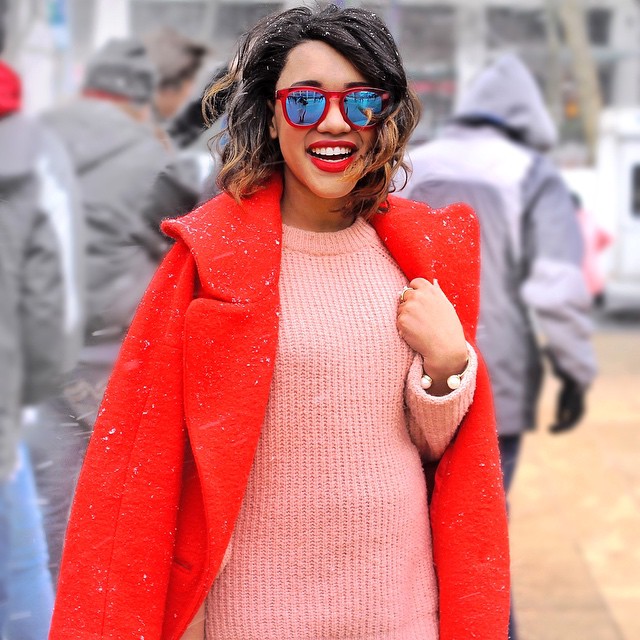 As we continue our month of RED I wanted to touch on two the color ways it impacts me outside of the closet: Red Lipstick & Red Skin care.
FIRST lets talk about lipstick. You guys probably know by now that red lipstick is my super power, it makes me bold, confident and totally noticeable.
If You're looking to revamp your whole look for under $20, red lipstick is the best way to make that happen. I have a bunch of pretty red lippies I my rotation, but here are my FAV
THE BEST REAL RED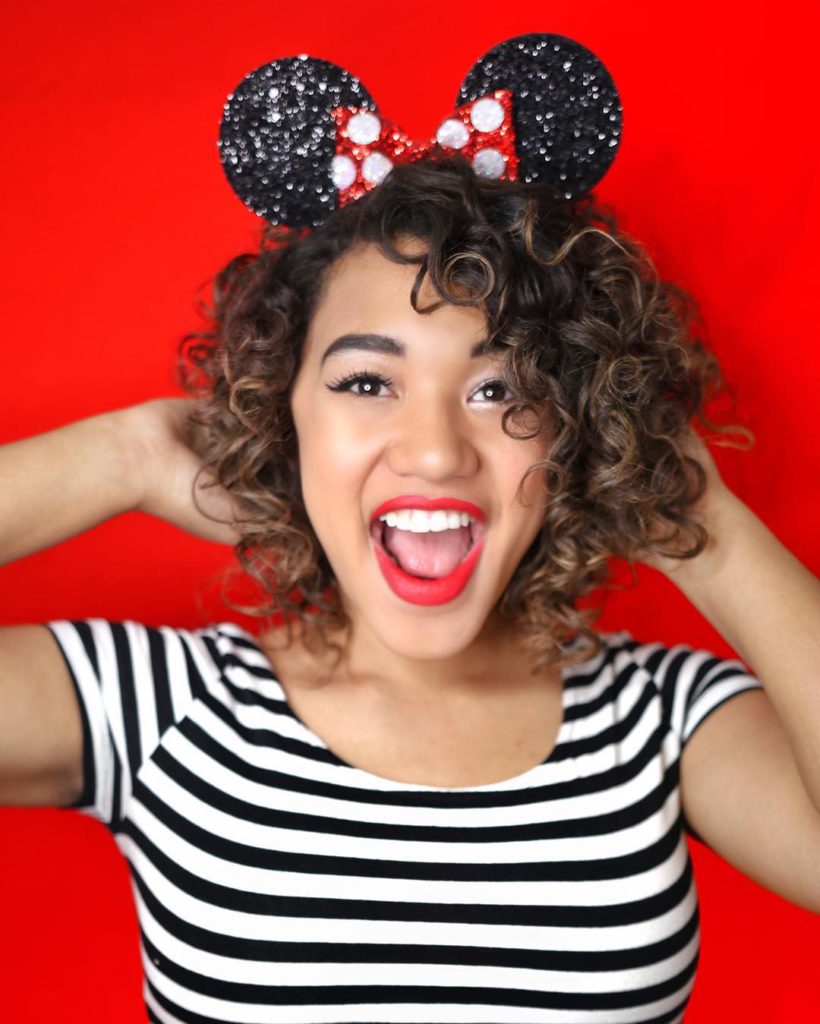 I've looked long and hard and you just can't compare to Mac Ruby Woo Matte Lipstick. It's long lasting and super vibrant. Everything I could ever want in a red lipstcik. Its been my goto for over 10 years (wow crazy) and I don't see that changing anytime soon. // SHOP RUBY WOO
KISS BUT DON'T TELL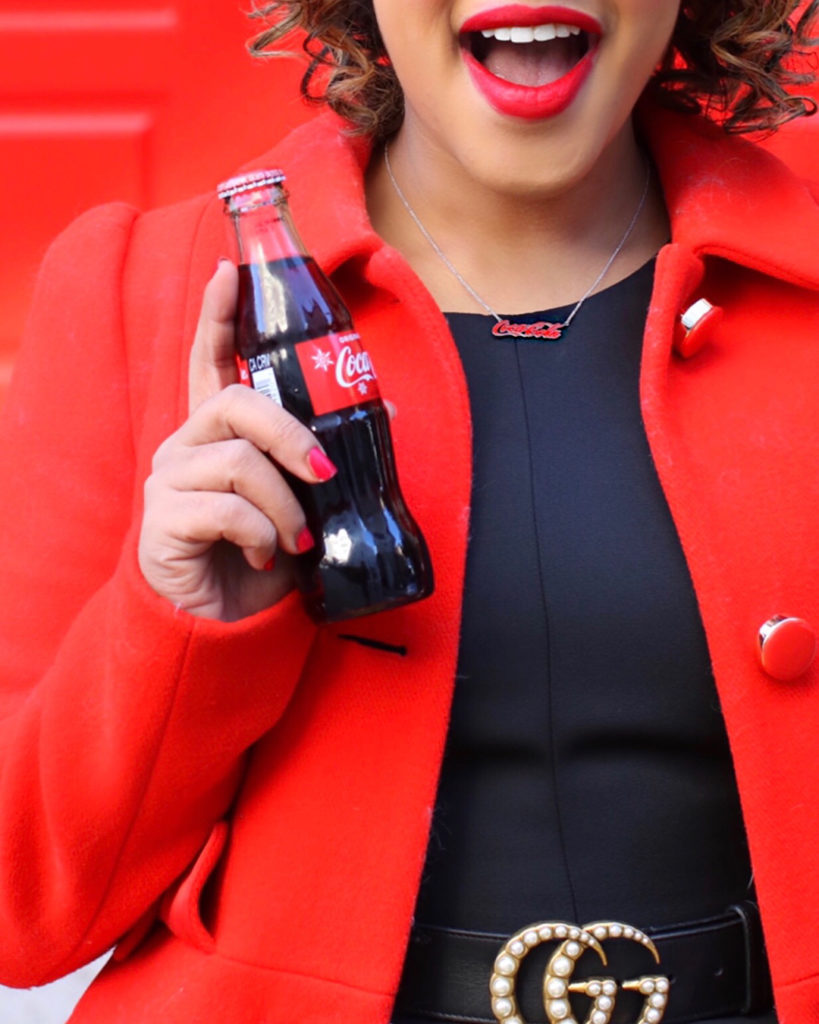 THE NON RED RED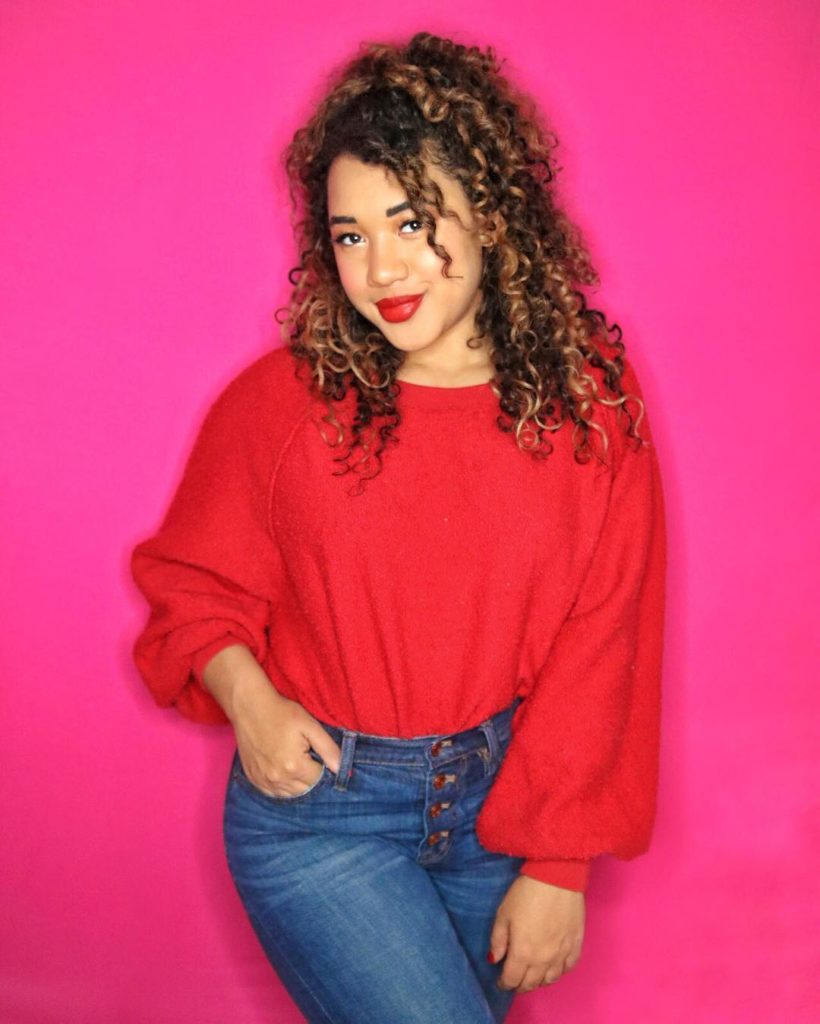 I created Color Me Confident which is the PERFECT non red red. This cranberry kiss is matte but without the drying effect you see on so many like-wise lipsticks. I'm obsessed with the formula and how it gives you the confidence to rock it for every occasion. //
SHOP COLOR ME CONFIDENT
IS IT RED? NO ITS ORANGE?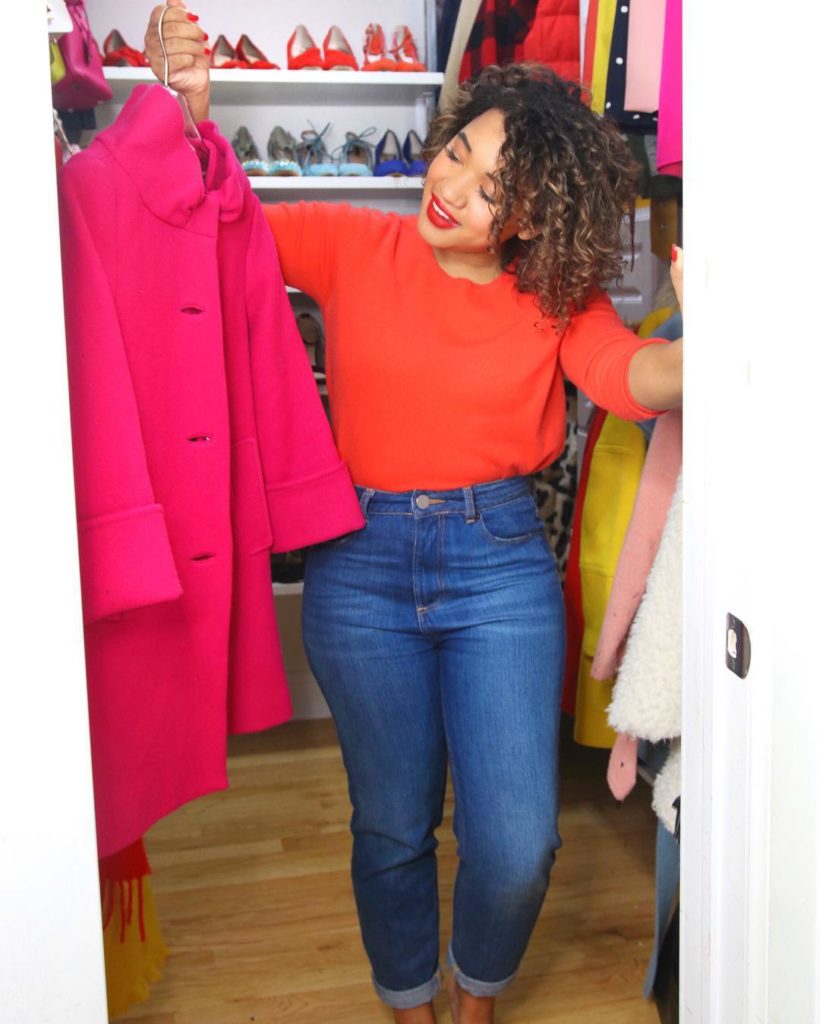 Red orange can be a really fun color to wear. I love red lipstick year around, but as we get towards summer I read for my reds less and less, instead my red/oranges become my gotos! I have always really loved dragon girl as that perfect is it red or is it orange look? My friend Emily introduced me to it 6 ish years ago and I have never turned back. Speaking of Emily (aka my SF bestie) she also taught me something about skincare early on, and I can't wait to switch over to share it right now! //
SHOP DRAGON GIRL
THE BAD ASS BABE RED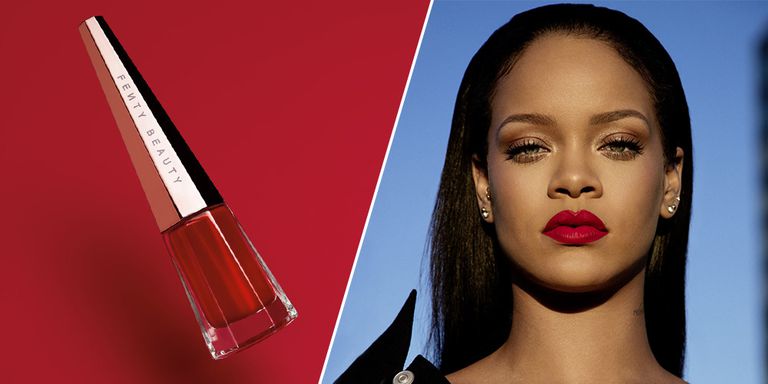 If you want to do the most with your lipstick THIS IS FOR YOU. Bad girl Rihanna did not disappoint with her launch of fenty beauty and her STUNNA lip paint is not exception. This vibrant red orange lip lives up to its name. It works great for any skin tone, but if you're kind of yellow, kind of golden and a little bit olive-toned, this color was made for you.
// SHOP STUNNA
STALK the all the lippies we just obsessed over + a few more favs for ya: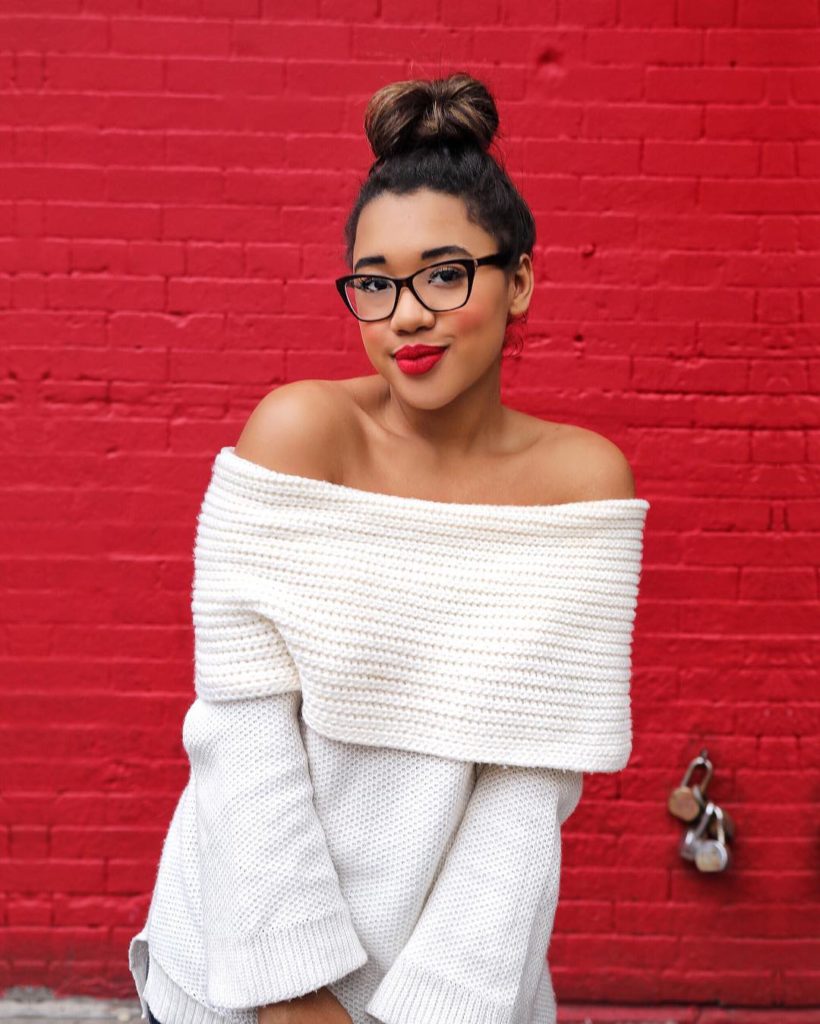 (wearing Sephora #1)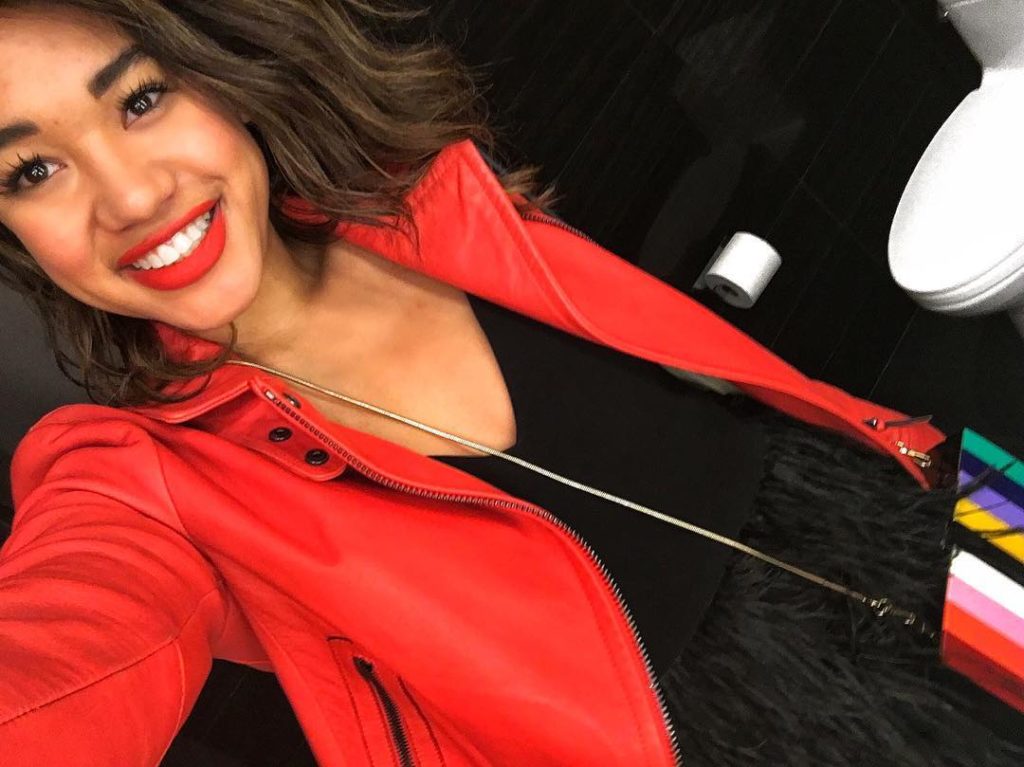 (wearing dragon girl)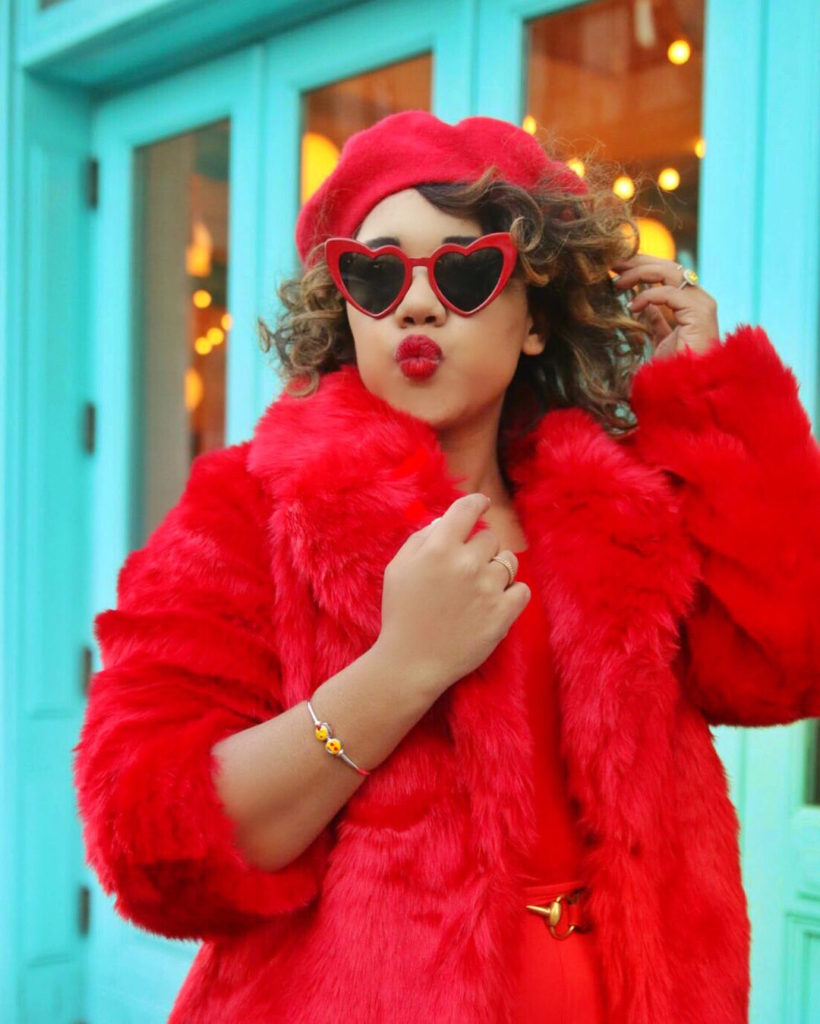 (wearing ruby woo)
…..
Sick of hiding behind your handbags? Well I have the answer … LETS TALK SKIN!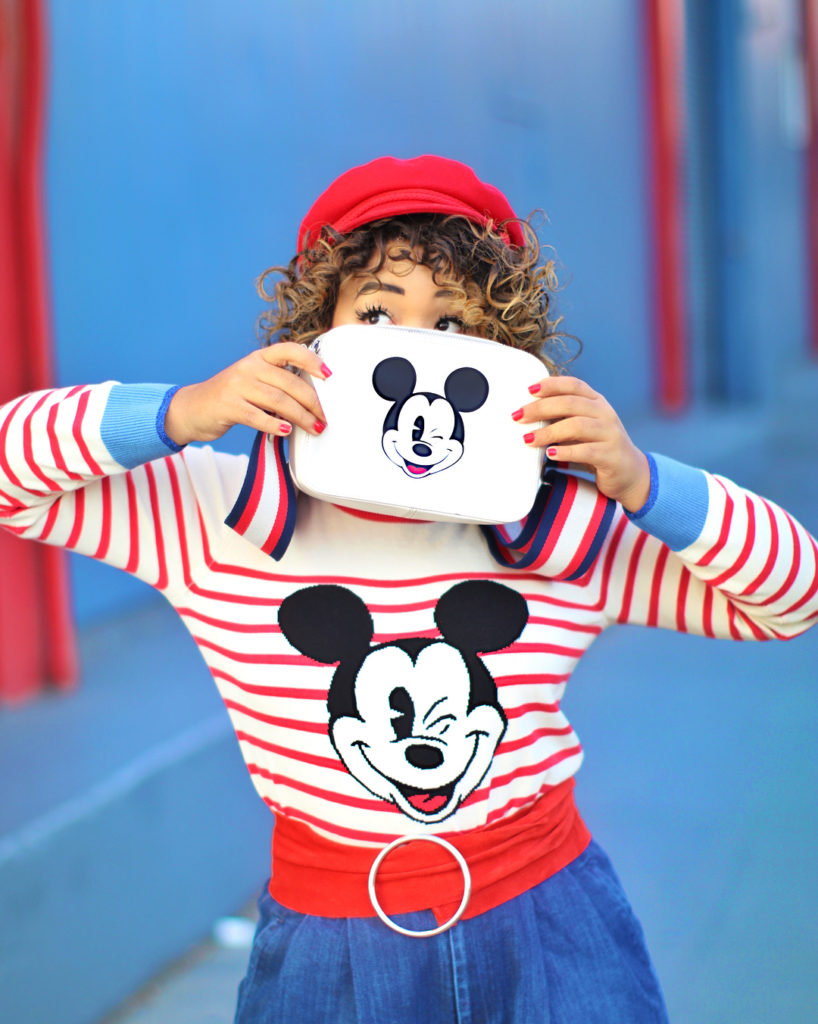 WHY I SAY YES TO RED SKIN!
It's no secret that I LOVE the 
Yes To Product line
 (I talk about them like 24/7) ever since my SF bestie Emily introduced me to them back in the day (I think it was 6 years ago), I can't get enough! My favorite collection the brand has to offer is the acne line which uses TOMATOES to kill acne bacteria and keep your skin clean.
Isn't ironic I love this line? I HATE tomatoes IRL … unless they're bottled and named Heinz.
Why you should eat tomatoes … I don't so I'm screwed 🙂 but there is still hope for you!
Forever Young – They have lycopene aka an antioxidant so they work as a semi-sunscreen from within (BUT LIKE PLEASE DON'T SKIP THE SUNSCREEN). These antioxidants also have anti-aging benefits #30goingon13 BC they kick cellular damage right where it hurts all while fighting against reddening of skin – so you gotta eat red to keep from looking it? Who knew!  OKAY YOU CONVINCED ME, BUT LIKE HOW MUCH DO I NEED? Well they (whoever they are) say 16 milligrams of lycopene per day is what you need to make that free radical number go wayyyyy down & keep your skin hella moisturized.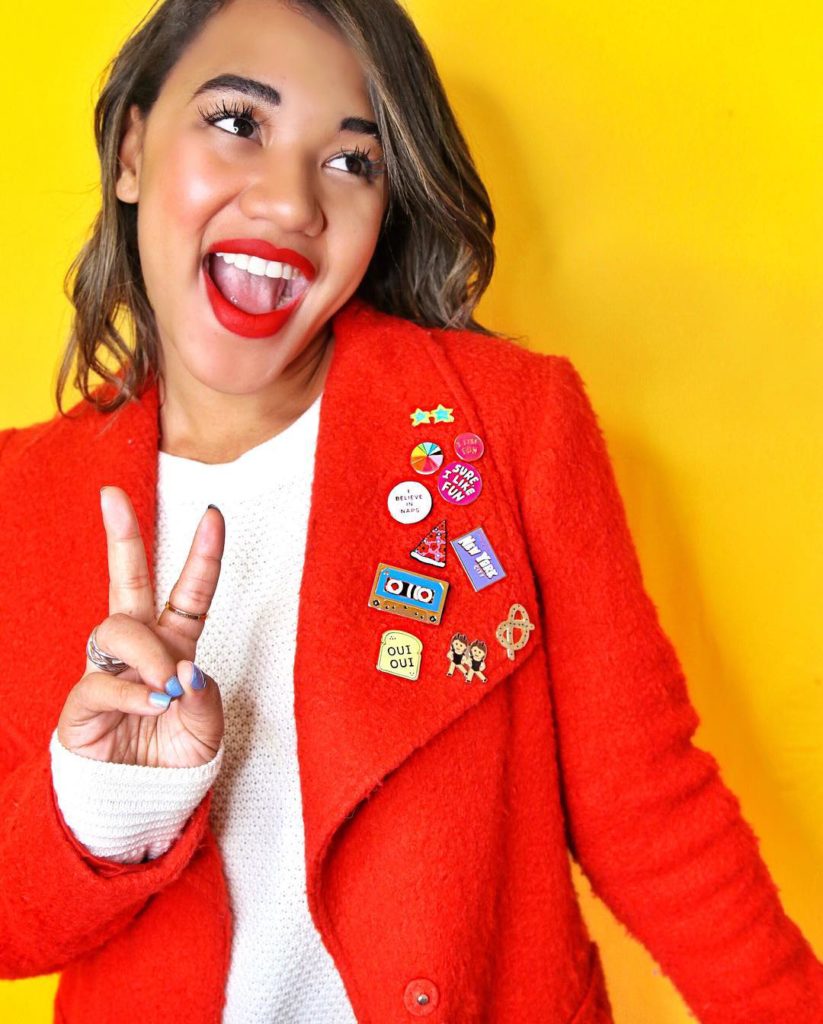 (wearing Sephor1 #1)
SO YOU WANT CLEAR SKIN? Well I SUGGEST investing in the YES TO product line (listed below) or lighting your weight in tomatoes …
… but if none of those sound like fun, here are some tomato based DIYs to keep your skin looking fly!
OHHHH ACNE
Yucky acne getting you down? Give tomatoes a try! They have it all – Vitamin A & vitamin C (stuff you find on common acne meds) + vitamin K. For this you just slice open a tomato and stick that sucker on your face (only for mild acne). If your acne is a little more on the severe side, mash that sucker up and use the PULP to pack on your face. YOU CAN LEAVE THIS ON FOR AN HOURRRR before you rinser it clean and and moisturise. I promise, it will work wonders for you. It's done more for me than any other acne med, prescription or otherwise. 
TOMATO MASK –  
Not dry, not oily but somewhere in-between? Girl you got combo skin and A pack of mashed tomatoes (and avocados) can be your BFF. This will help in soothing and cleansing because they are both stocked FULL in vitamin A, C and E. Mash those cuties and slap them all up on your face, let it sit for 20 to 30 minutes the wash them off, best before bed.
YOU GOT BURNED
Find yourself looking lobstery? Girl, not cute. Sun burns happen (well not to me lol I've only been burned once on my feet as a child but that's because I'm darker toned & obsessed with sunscreen) if you find yourself burnt or suffering from inflamed skin, that raw itchy feeling might be close behind. FEAR NOT Crush half a tomato and mix it with two tablespoons of plain yogurt. You can slather this sucker on your face, neck, hands and feet and wash clean after 20. That tomato is going to cool your skin & neutralize the surface while yogurt gives it a much needed protein boost … YOUR SKIN WILL THANK YOU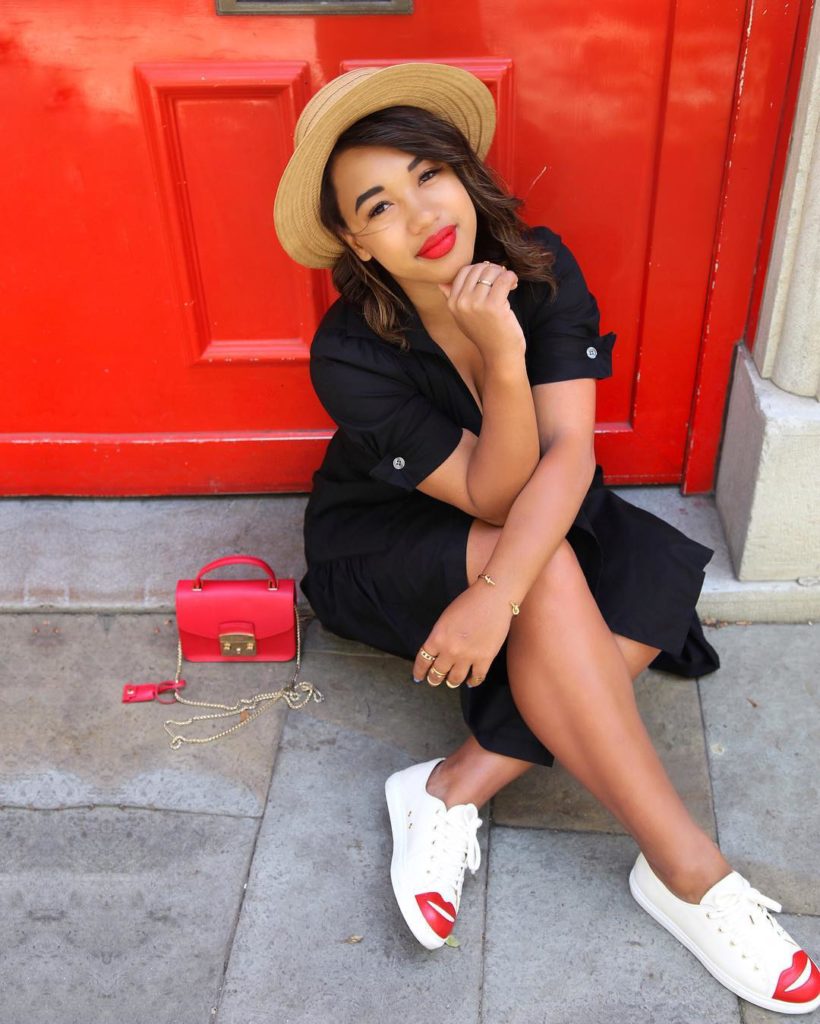 (wearing ruby woo)
GLOW ON GIRL
Honey + tomato juice can actually be the answer to your dull skin, blah. Mix these puppies until you get a paste & wash it clean after 15 min for a super glowy look.
MY PORES ARE HUGE?
Can you relate? Will big pores can be a big problem – easy access to dirt and grime PLUS a higher chance at infectious – GROSS. Quick fix? Take a tablespoon of fresh tomato juice add 2-4 drops of fresh lime juice  & apply to your face with a cotton ball. Massage it up in a circular motion before letting it sit for 15 and washing with cold water. Do this on the reg and watch your pores shrink on down in size.
SHINY PONIES
If you're shiny and not in a good way, tomato could be your answer! Crush one of these cuties up (make sure its fresh) before you strain it into a juice! Add a little cucumber juice too and the combo with a cotton ball daily to control excessive oiliness and acne, weeee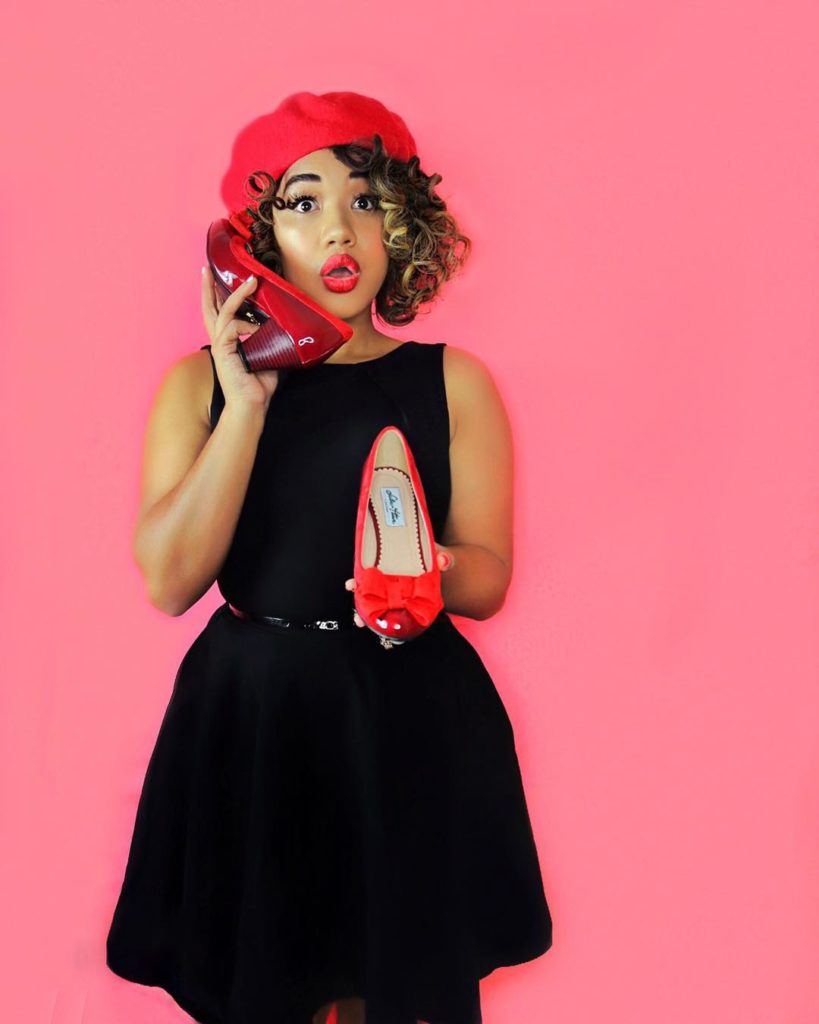 OH AND BEFORE YOU GO?
How about some CRAZY OLD photos of me rocking ruby woo for you. 10 points if you don't LOL at the way I look. These go back as far as 2011!
2011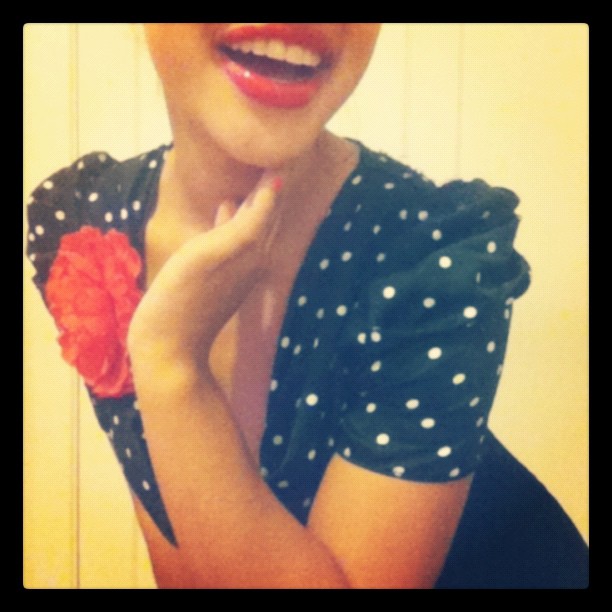 2013: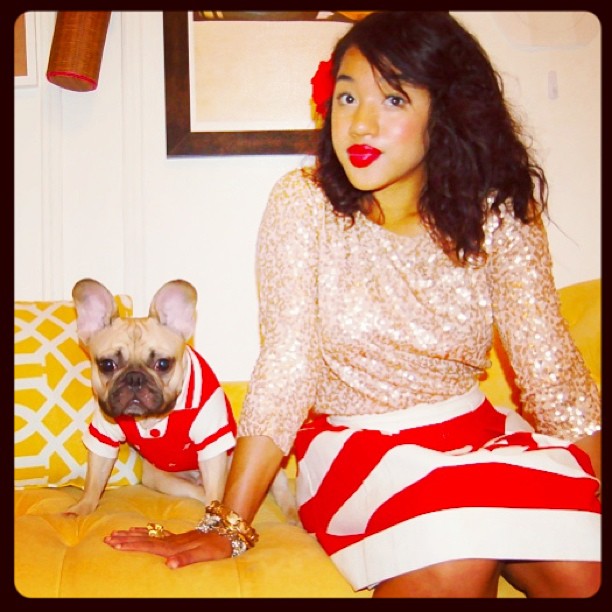 2014: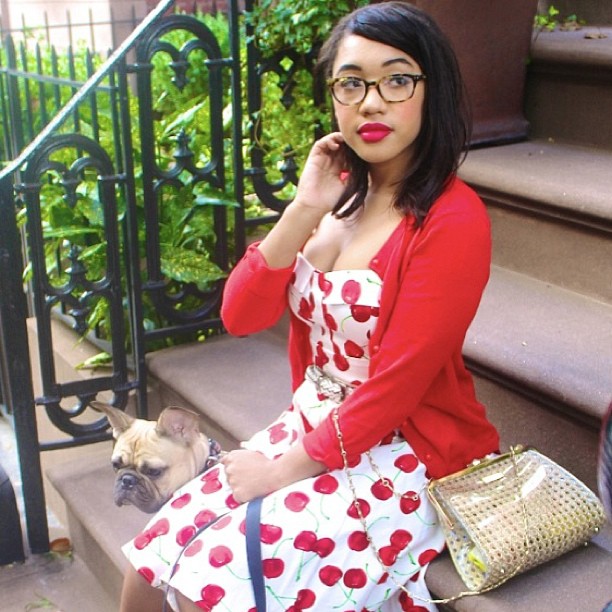 2015:
2016: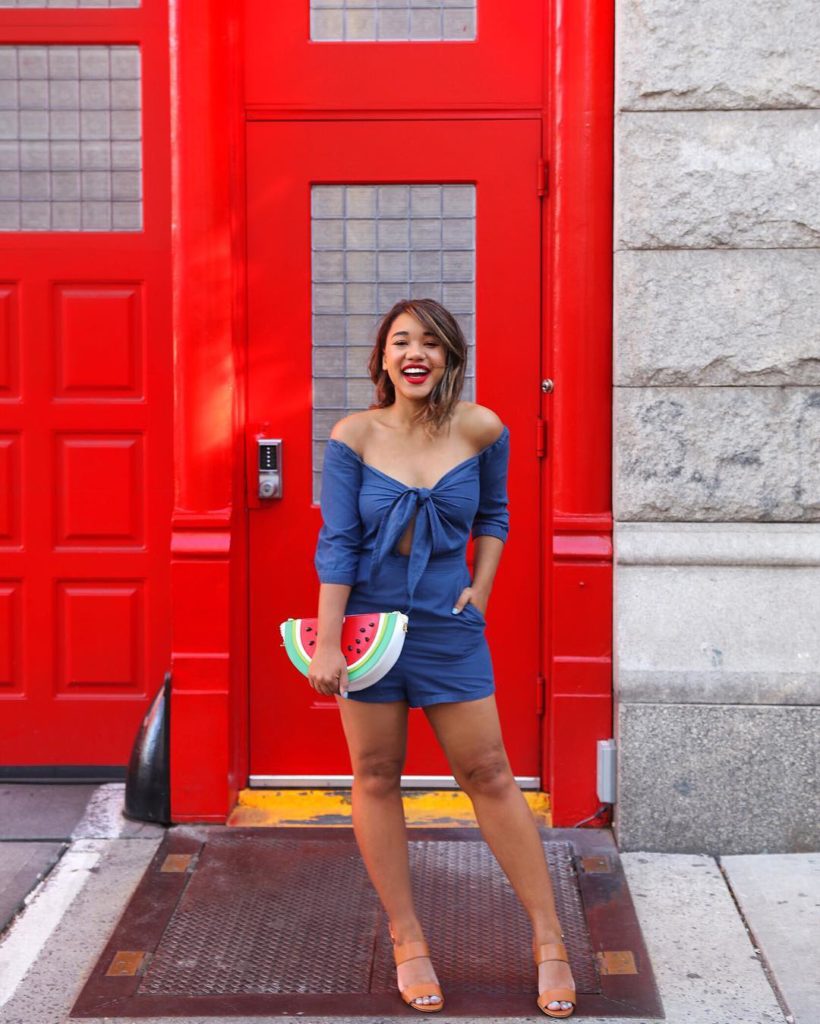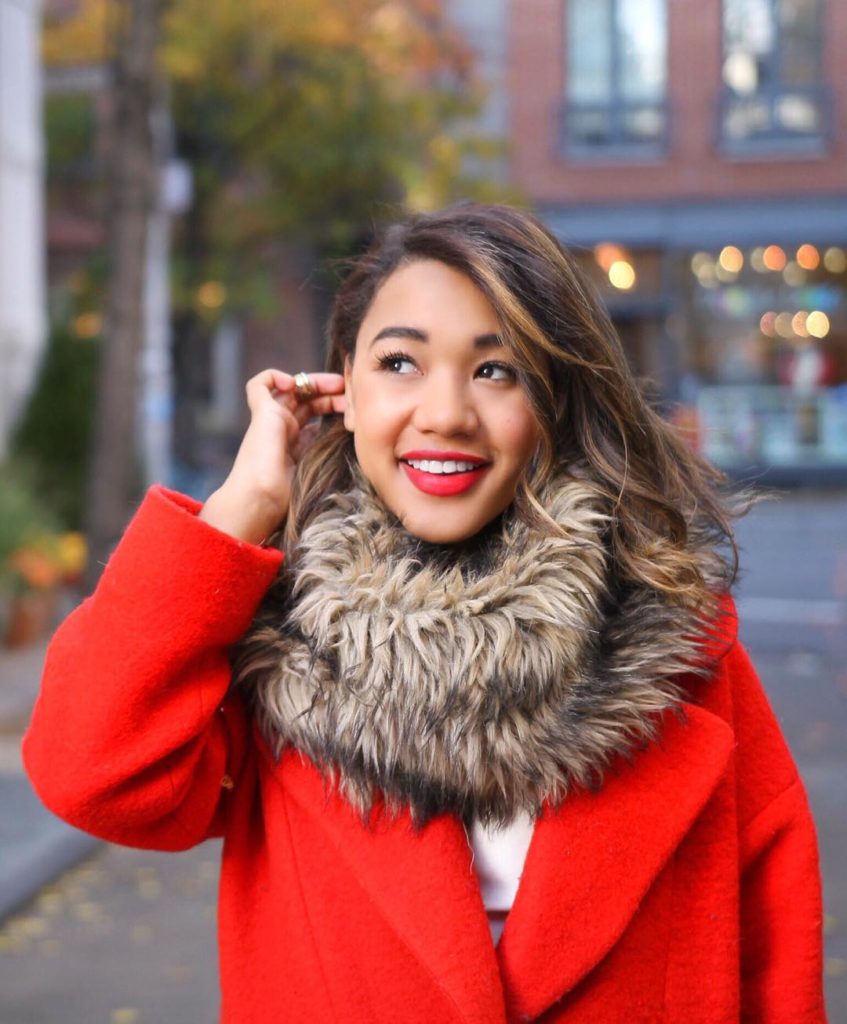 2017:
SHARE OR SAVE FOR LATER