Sep
13
2017
Sep 13 2017
Color Me Kicks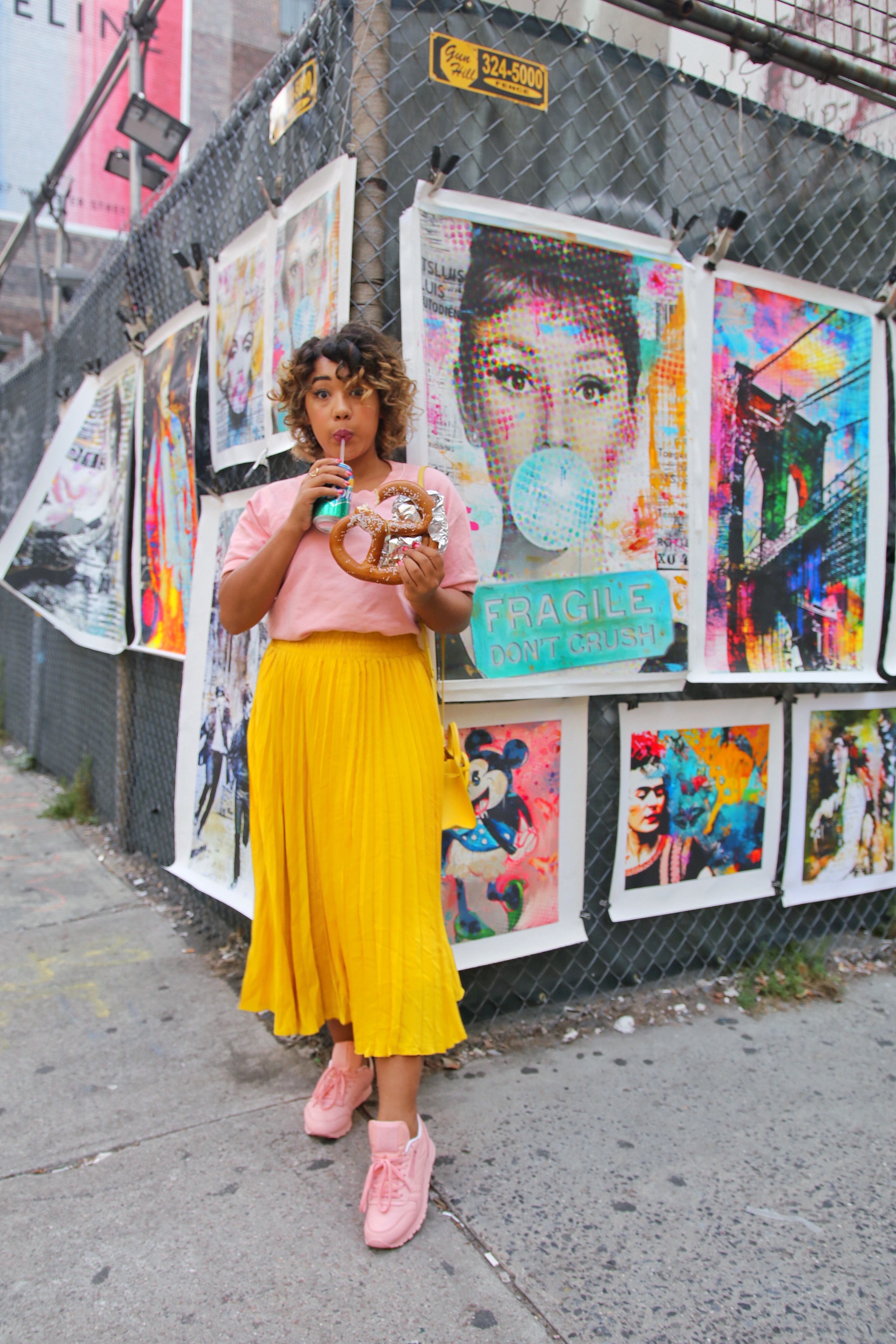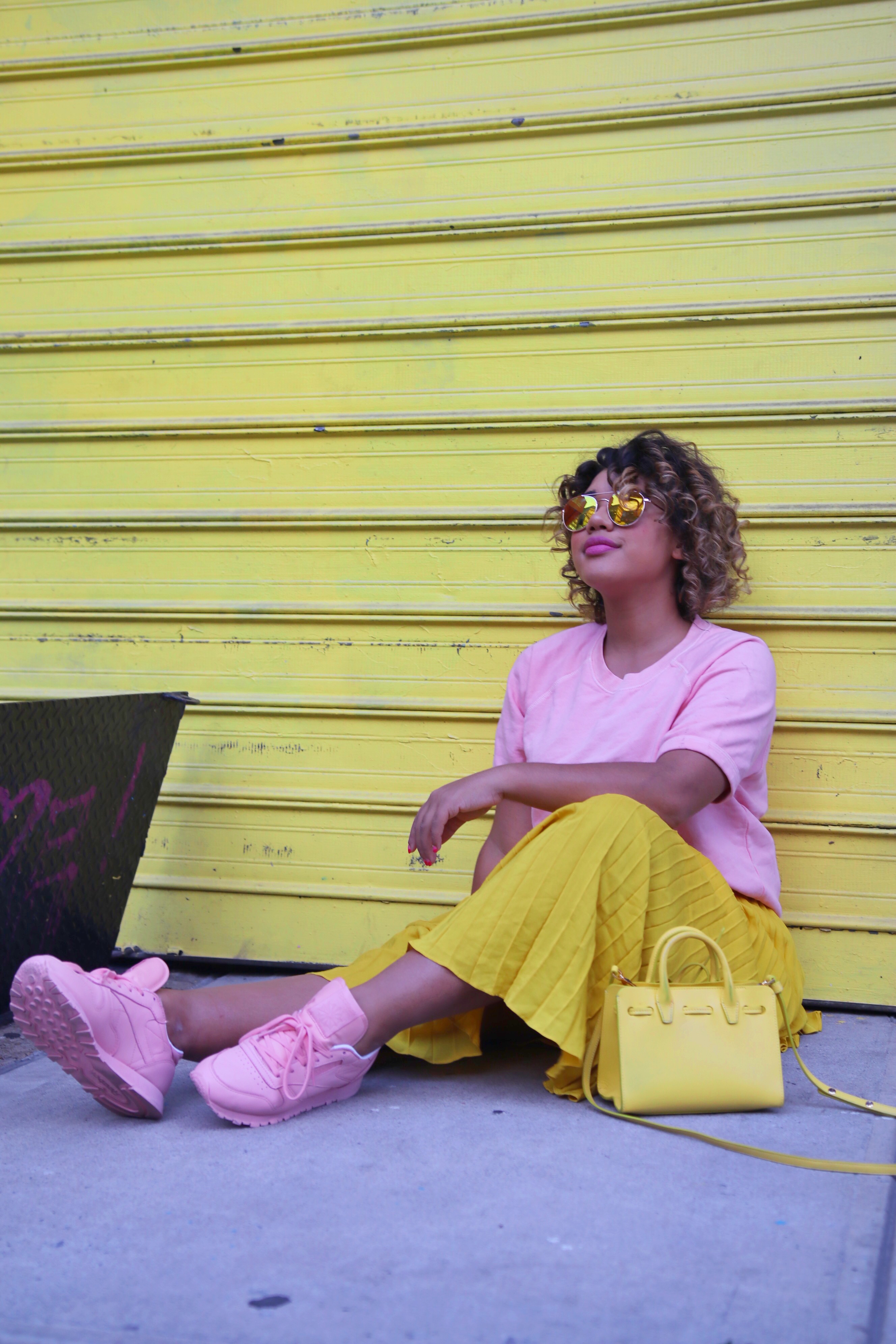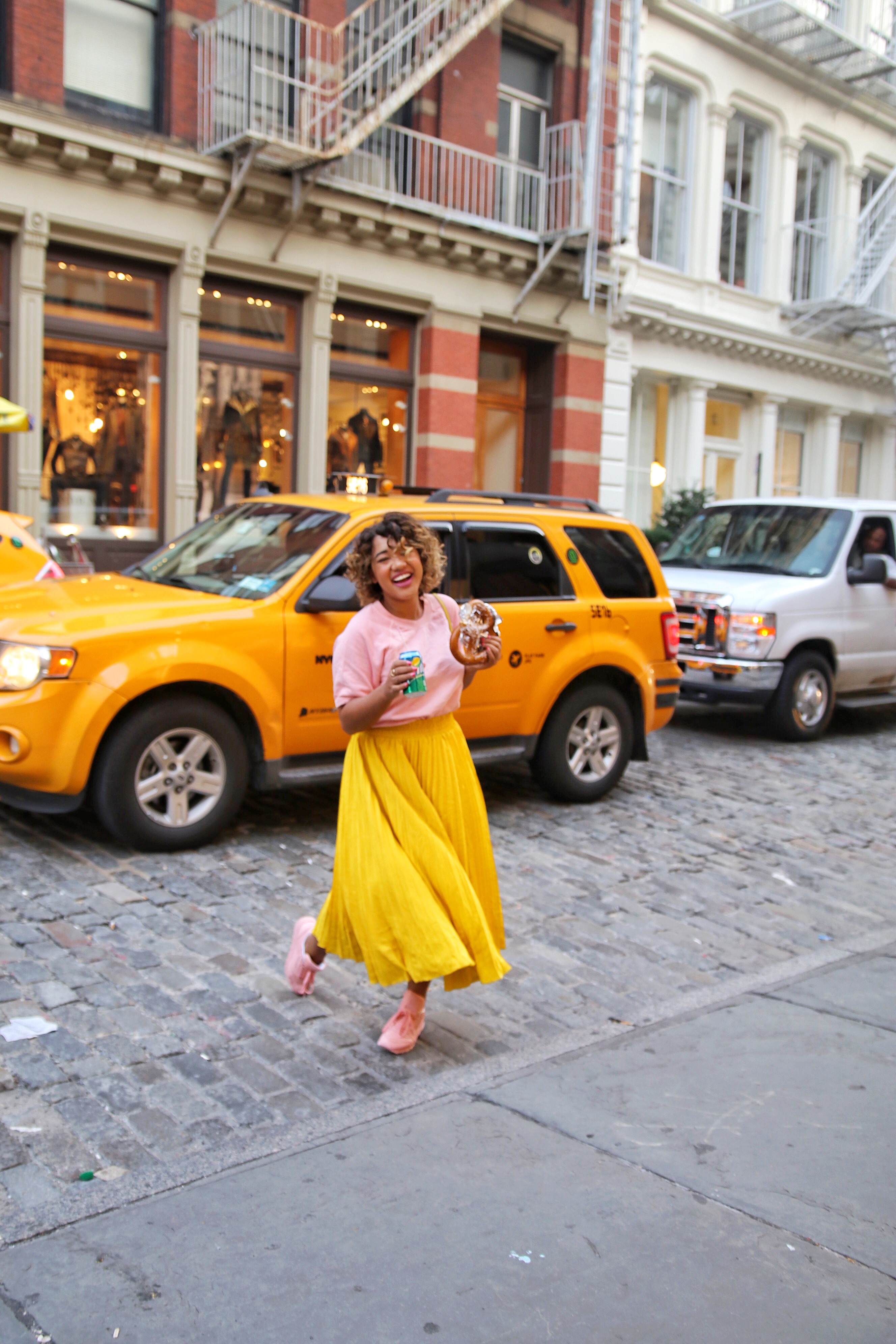 When it comes to dressing up sneakers and rocking this sporty trend, I think more is more! So today let's talk about 3 ways to nail sneakers for fall, all while keeping things fun and colorful of course.
I'm so happy that sneakers are in style. I actually think this trend has overstayed its welcome in our world, but obviously fashionistas aren't ready to give it up and I couldn't agree more. Heels are fun, but nothing beats the comfortability and flexibility you get from spending the day in sneakers, like these pink pretties I picked up a Finish Line. We're also having a major throw-back moment in fashion, so I was so excited to get my hands on these Reebok Classic Leather shoes for me to style the Color Me Courtney way.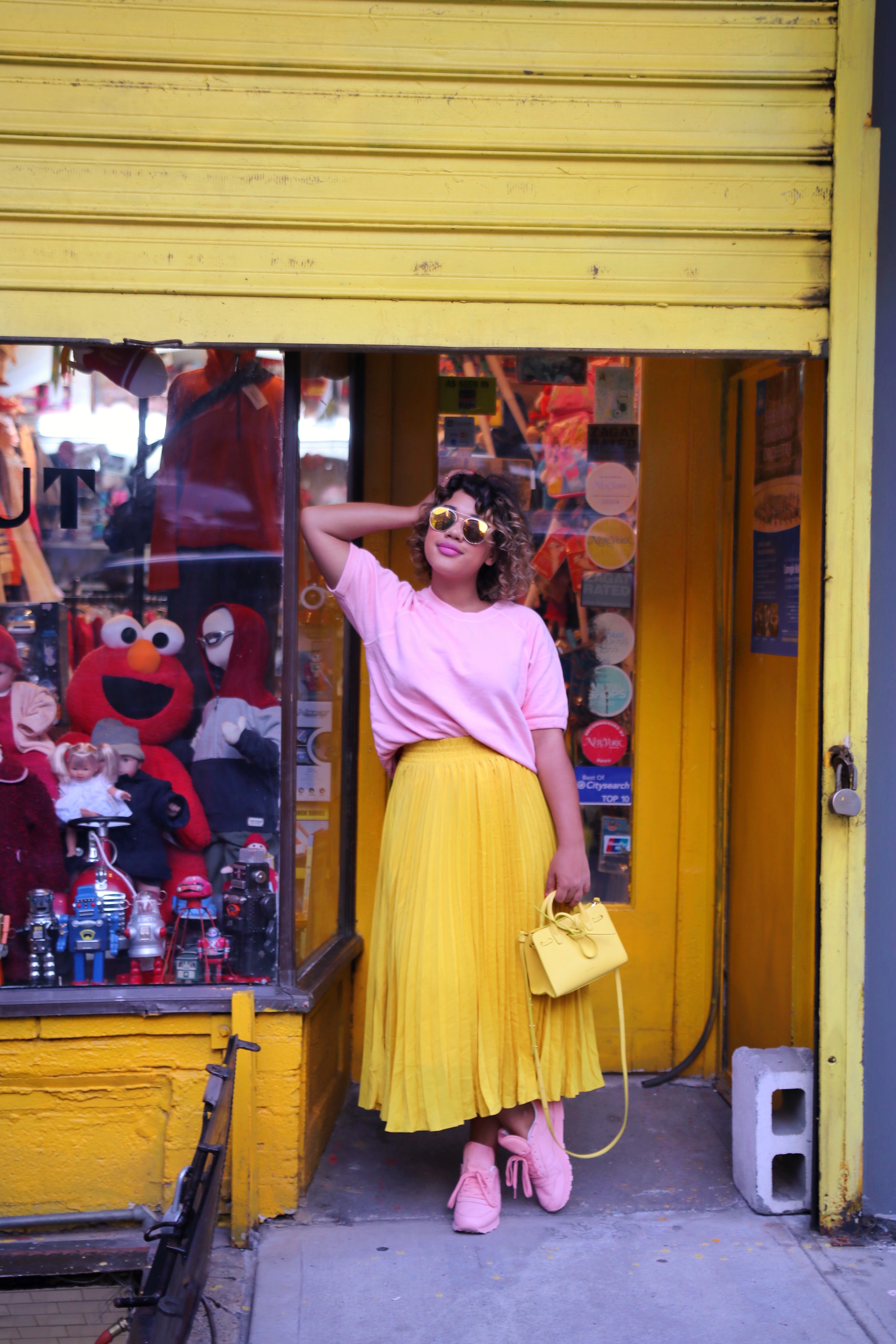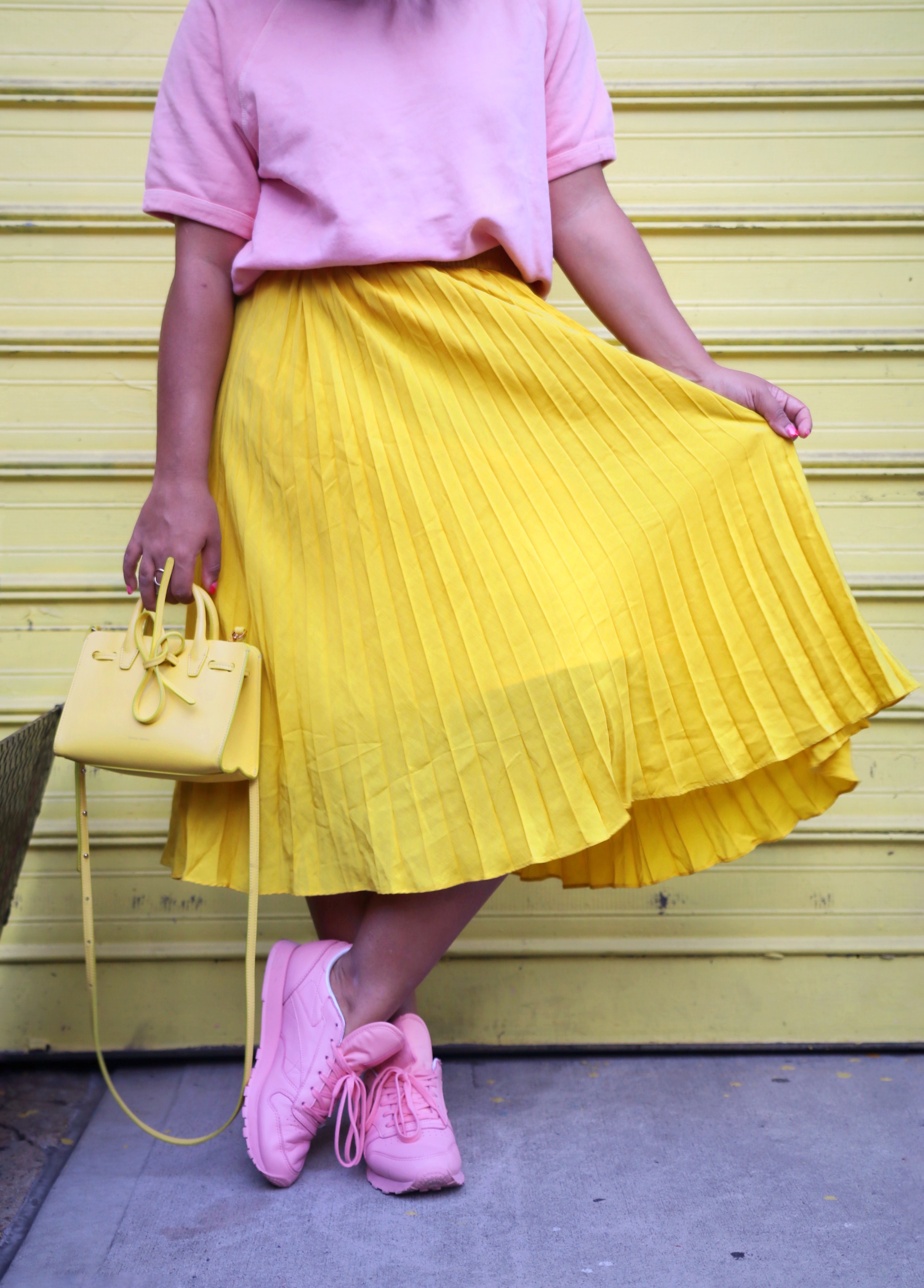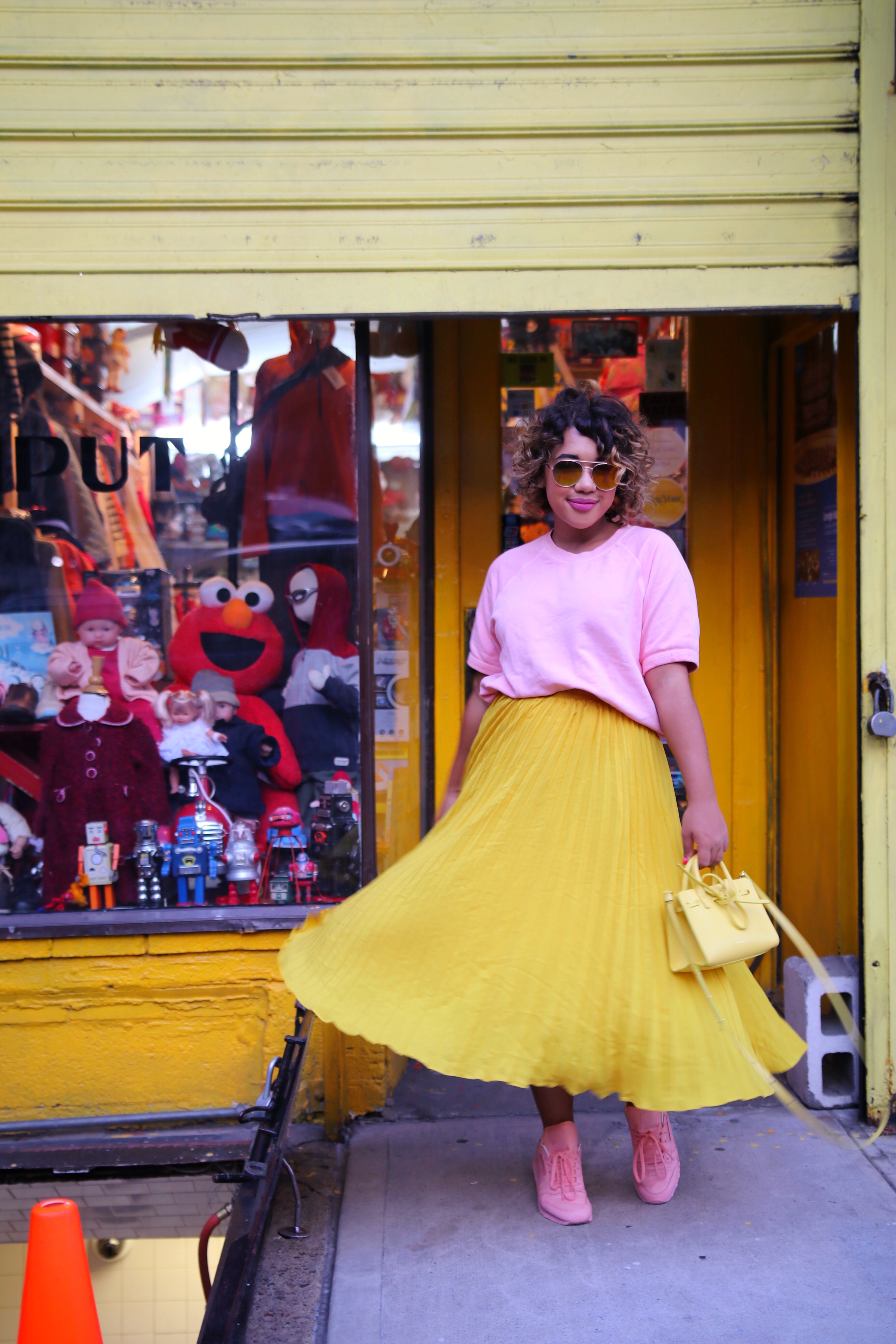 So now that we know what we're working with south of my ankles, here's three ways to win at the sneaker trend, and really take this must have style to the Finish Line 😉
1 – GO BOLD – when you're wearing sneakers, you're already making a statement but one way to take your look from casual to fashion forward is you have to go bold. Try an intense color combo like I did or pair your sneaks with more statement pieces.
2 – KEEP IT FEMININE – Since strutting in sneakers is more of a masculine move, you gotta keep things feminine with girly details or pieces. I paired mine with  pretty pleated skirt to give me movement and a flirty feel.
3 – HAVE A MATCHY MOMENT – You know how sometimes putting sneakers on with an outfit can make you look like a city commuter with your pumps in your purse? Well we're trying to avoid that with this last tip. If you really tie your sneakers into your look and make the pairing look intentional. I paired my sneakers with my top, so you know this was an intentional outfit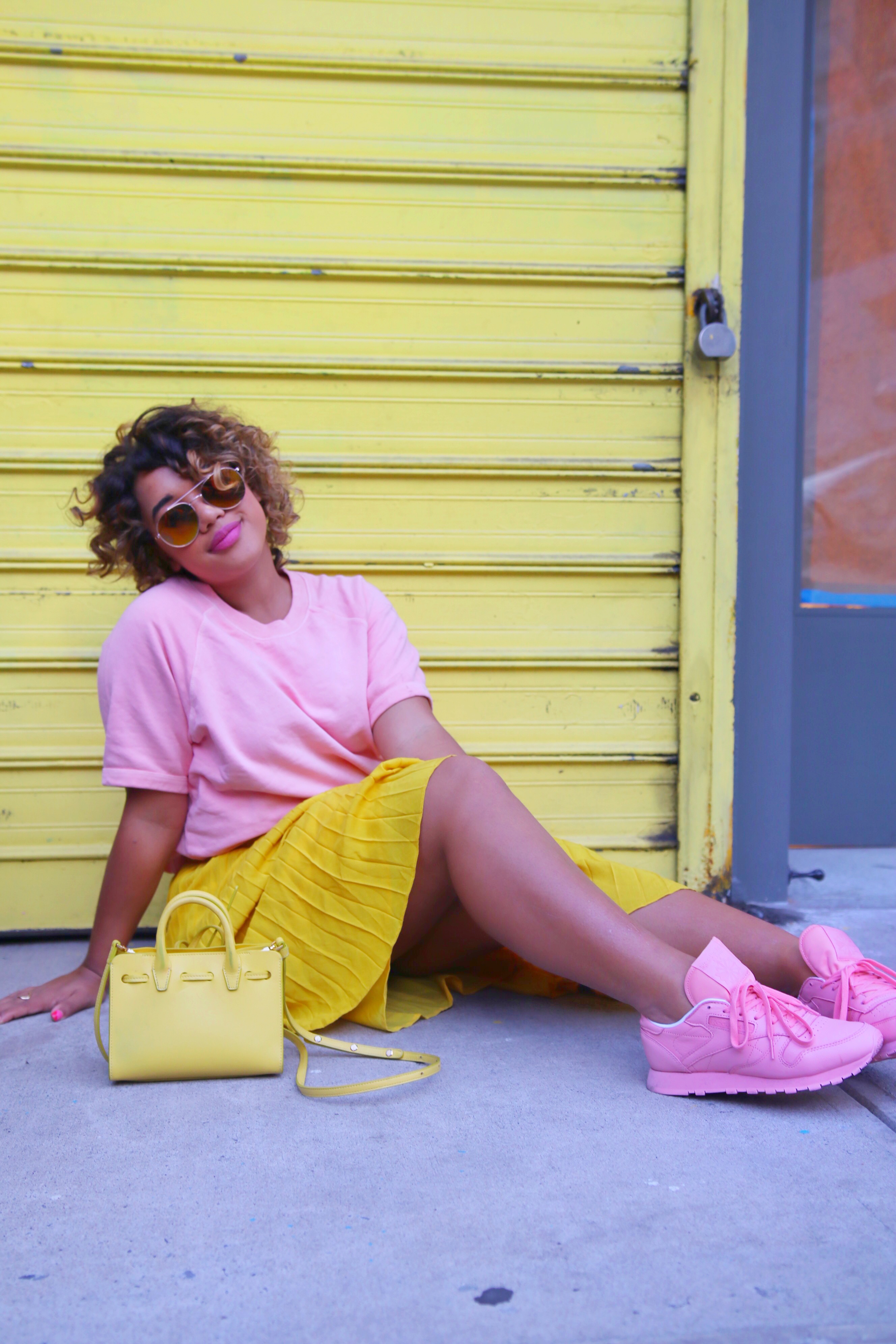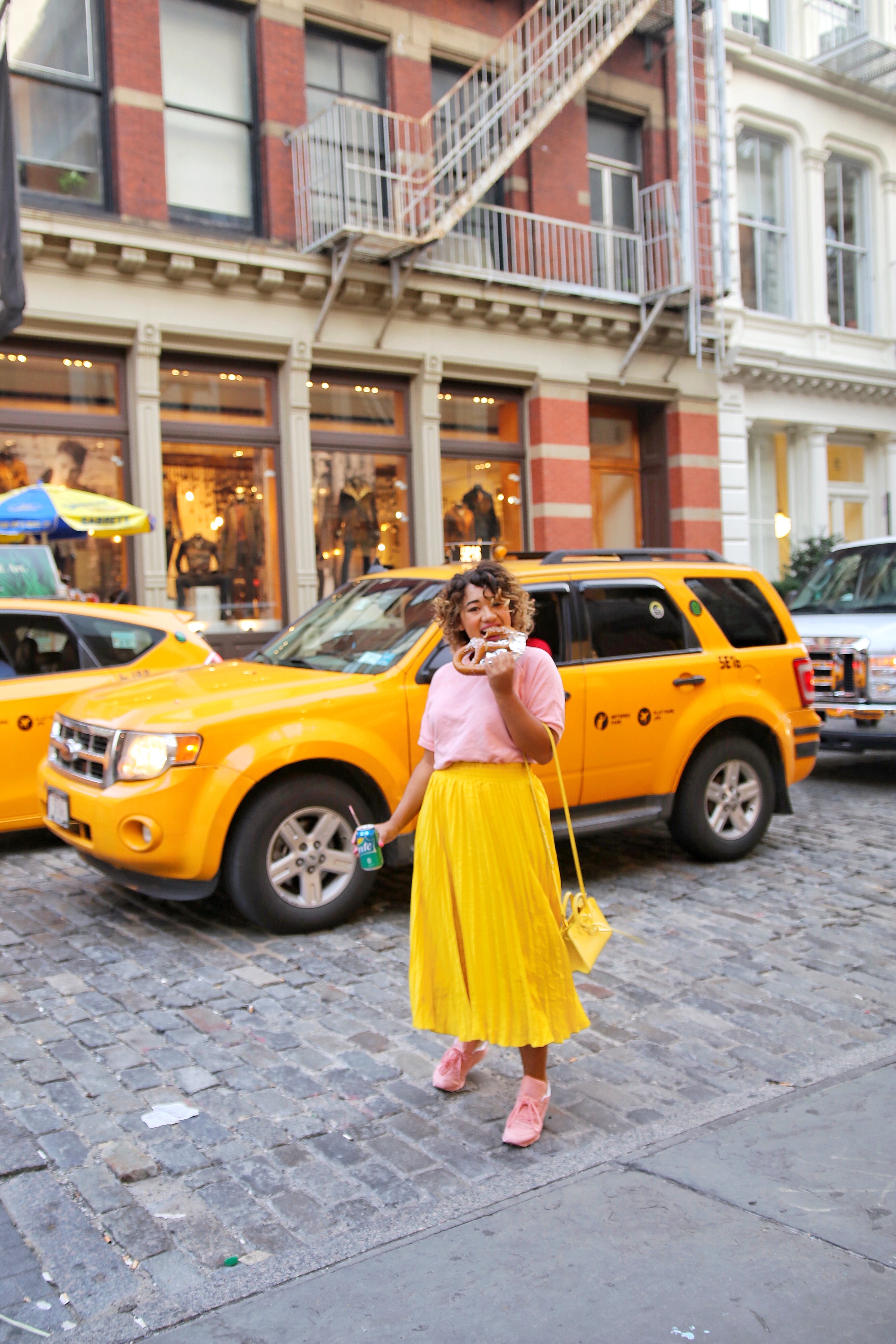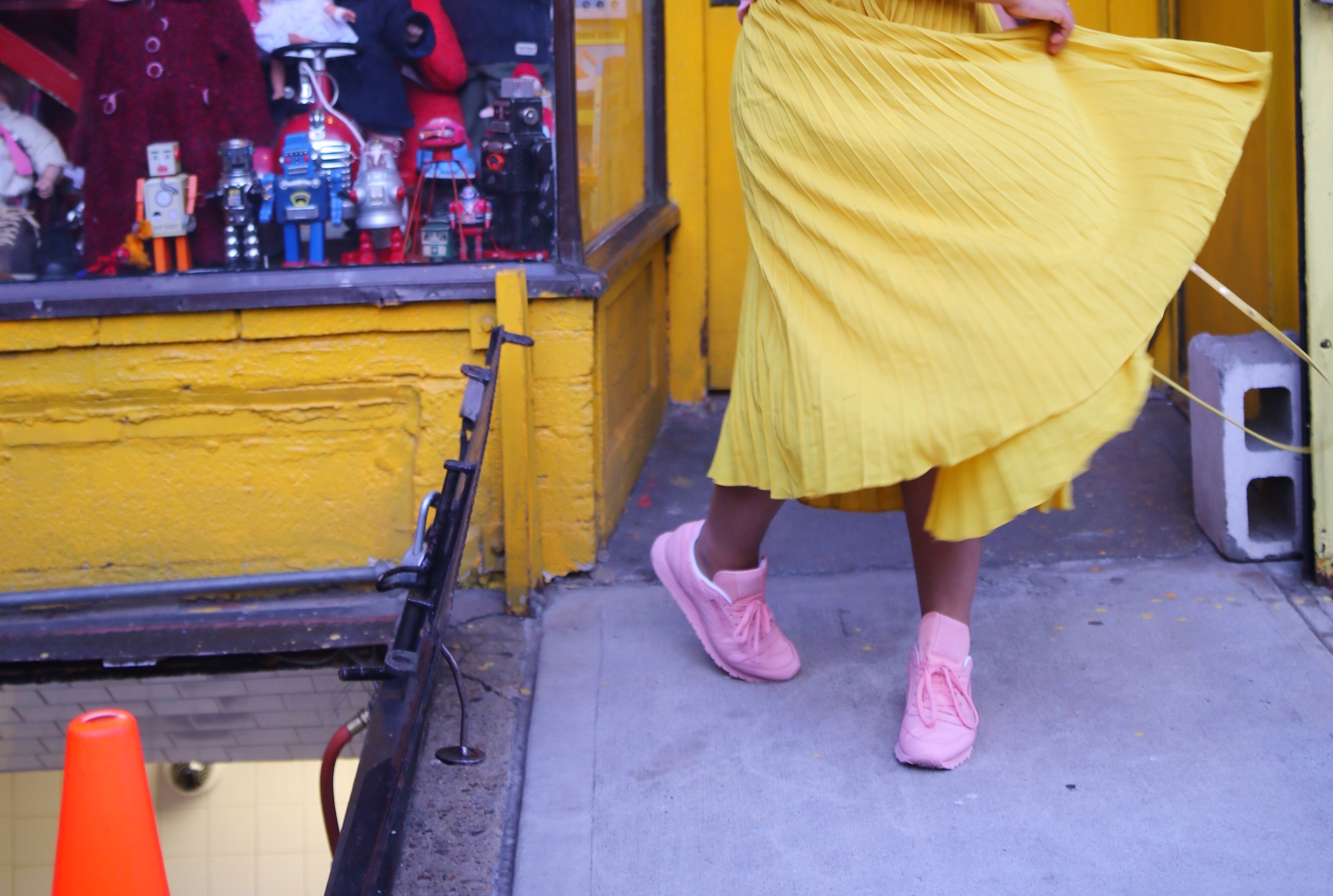 ABOUT THIS LOOK
So I used all three of my tips together while styling this look … because I'm extra. I also made my sneakers pop by pairing them with this fun pink and yellow combo! I picked up my sneakers at Finish Line, because they had a great selection of classic sneakers like my new Reeboks, athletic shoes for running and fashion sneakers for fall!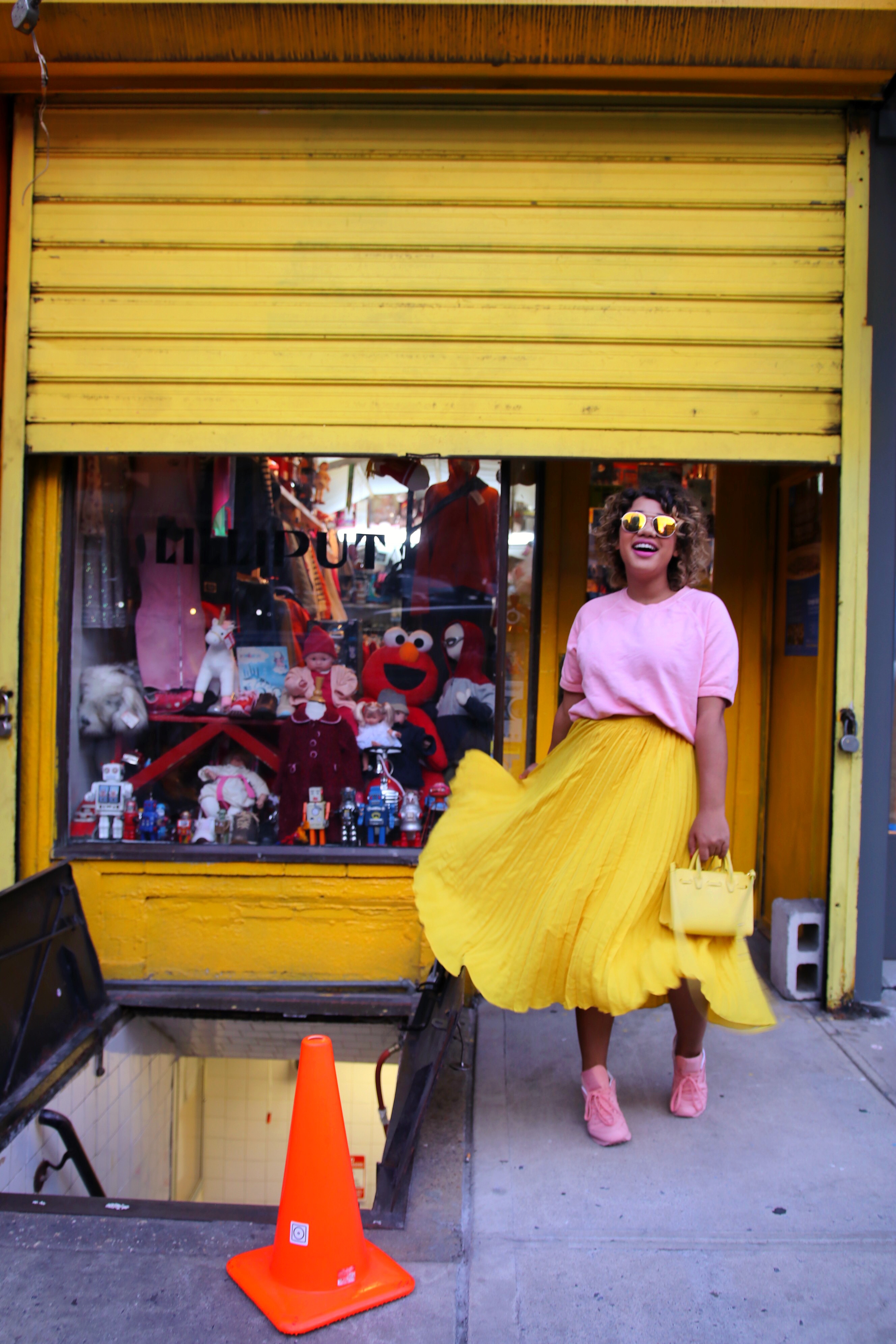 Reebok Women's Classic Leather Shoes • $39.98–79.99
Pleated Long Skirt • $126
Short Sleeve Sweatshirt • $75
Reebok Women's Classic Leather 
Mini Mini Sun patent leather tote • $395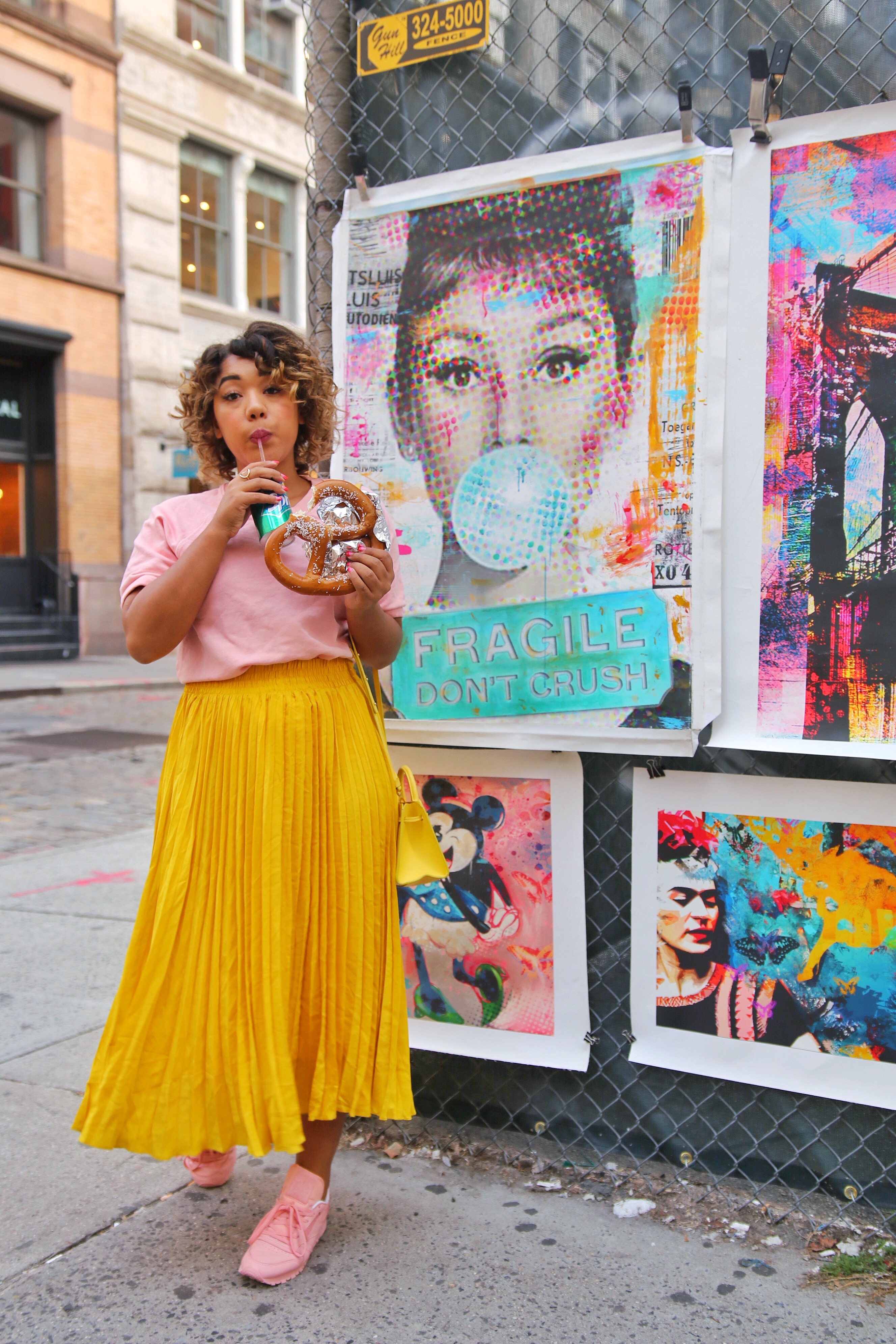 Thanks to Finish Line and ShopStyle for sponsoring this post. All opinions are my own
SHARE OR SAVE FOR LATER