Dec
17
2014
Dec 17 2014
Seeing Red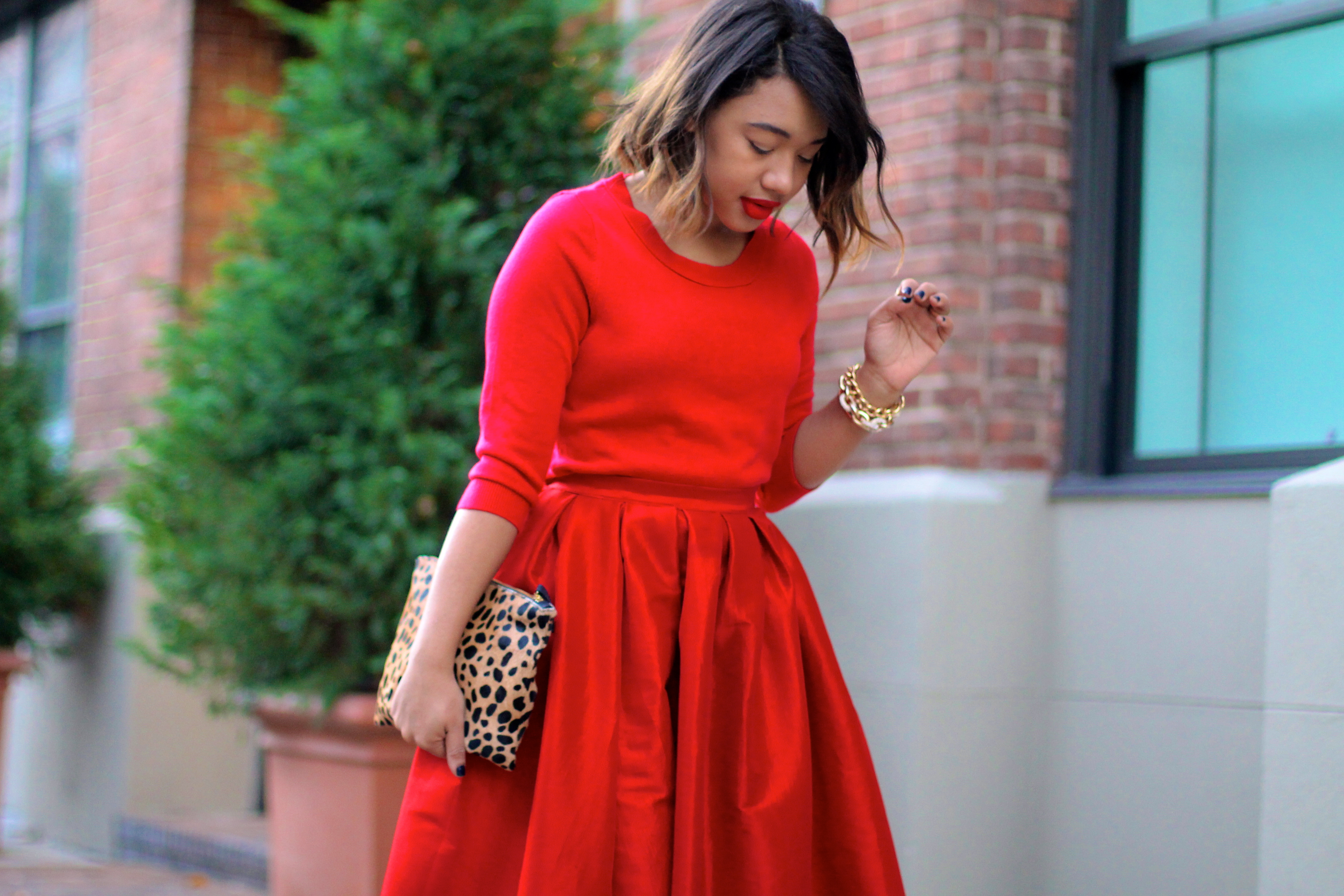 Red lips, Red skirt, Red shoes…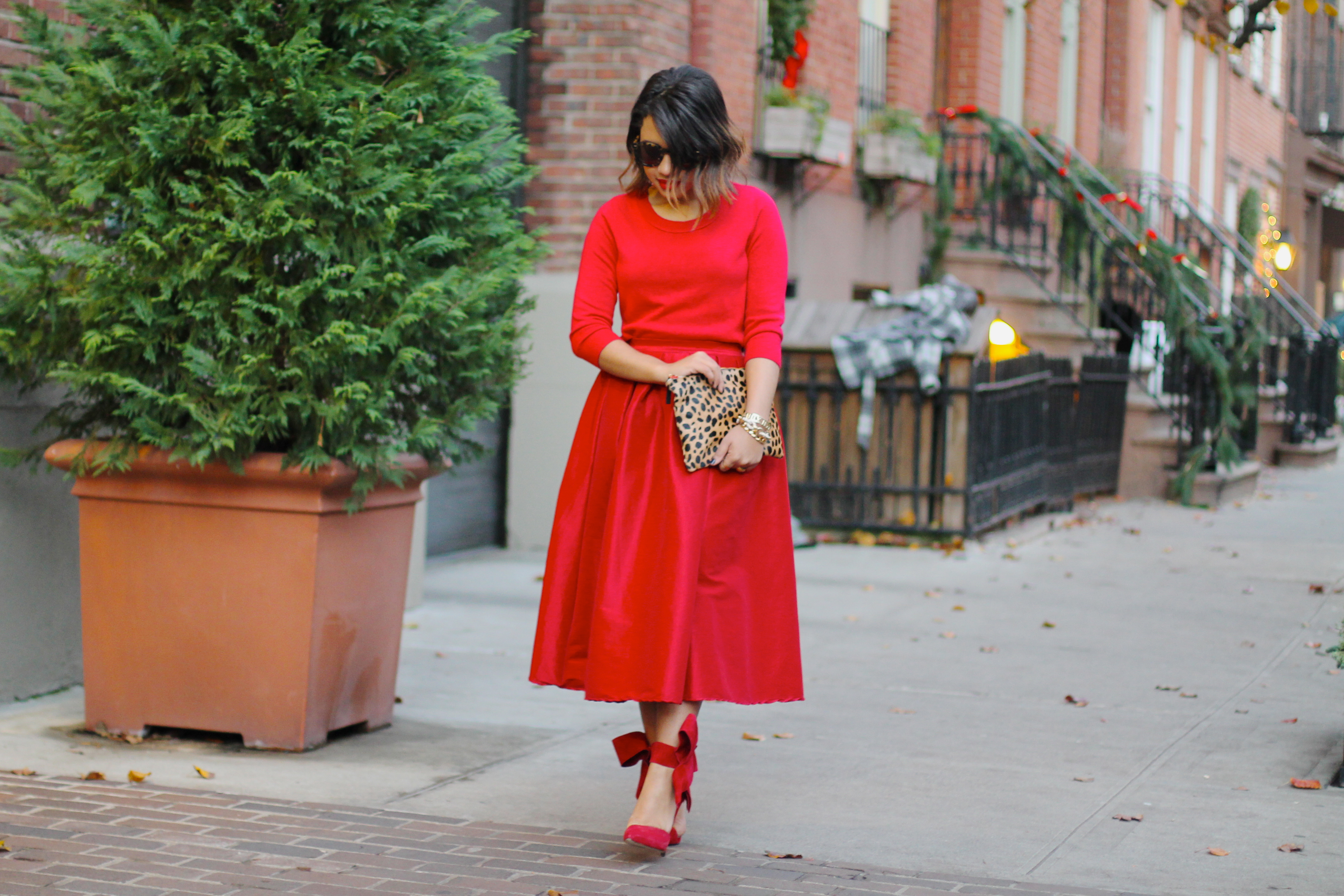 If you asked me my favorite color, I would probably say Courtney Green (like Kelly Green, only better) and lately I have been wearing quite a bit of blush, but there is one color that dominates my world and wardrobe – Red.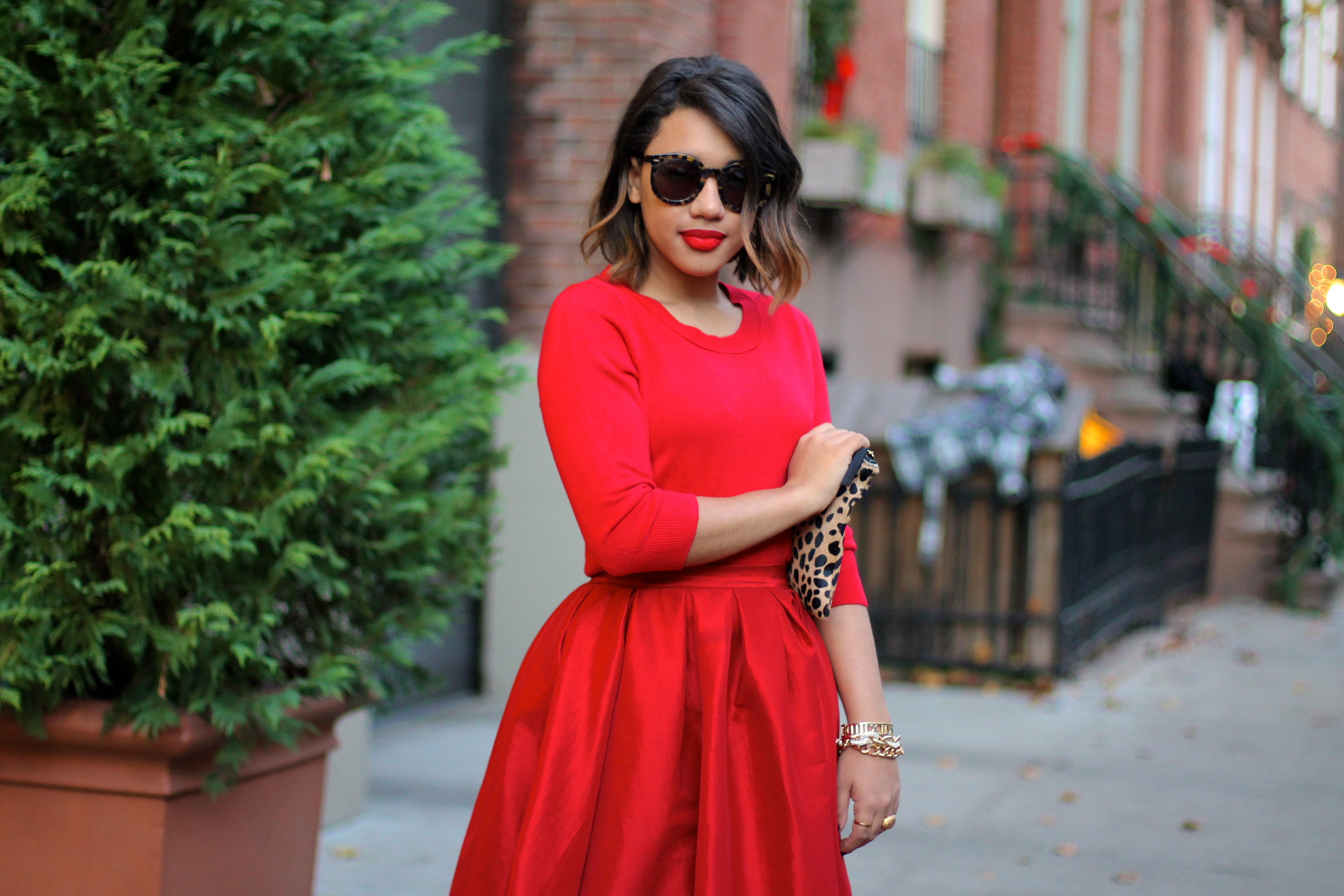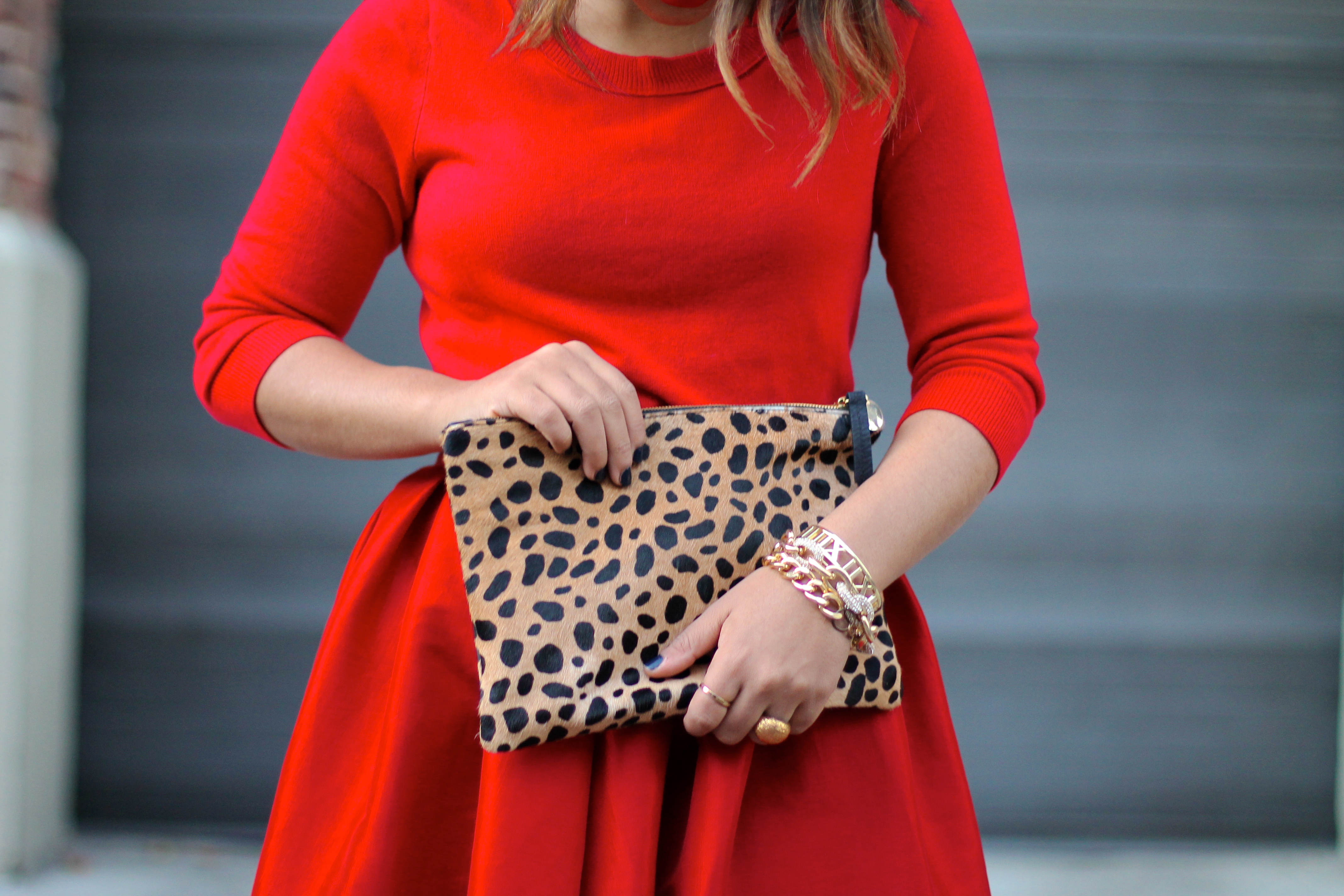 The red lip became a signature of mine a few years ago and I wear it almost everyday, but there are other serious pops of red in my wardrobe including a red coat, red sweaters (like this super soft one), three red midi skirts, two pairs of red shoes and so much more. So when I was looking to take these pretty new red shoes out for a spin, I decided to just go monochromatic with a red hot head to toe look!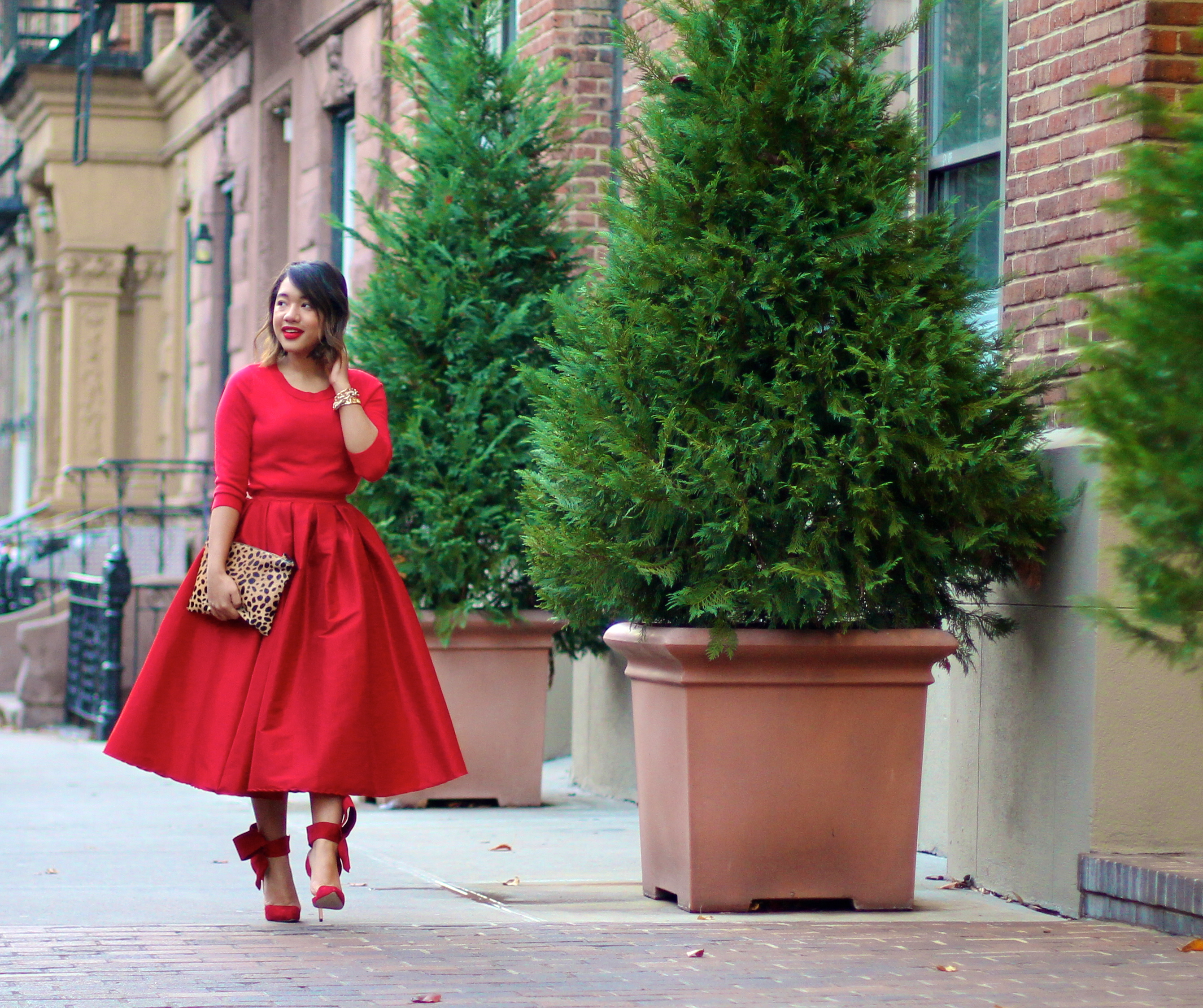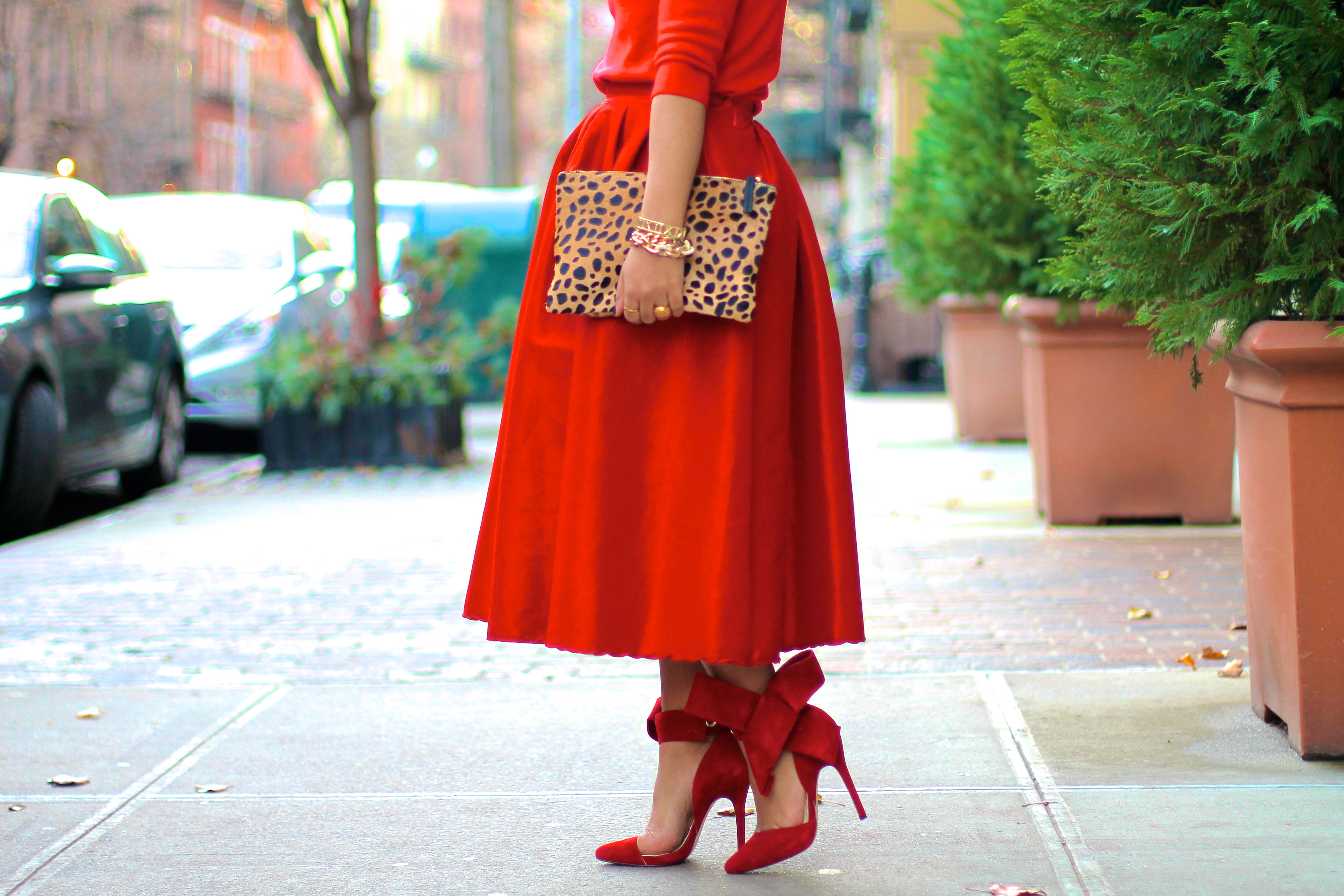 Dressing in head to toe red (or white, or black) is one sure fire way to bring the drama to any look. Truthfully, you should only make one serious statement per look but since rules are totally meant to be broken, I'm making three in one look – statement shoes, a show stopping midi skirt and the monochromatic-ness.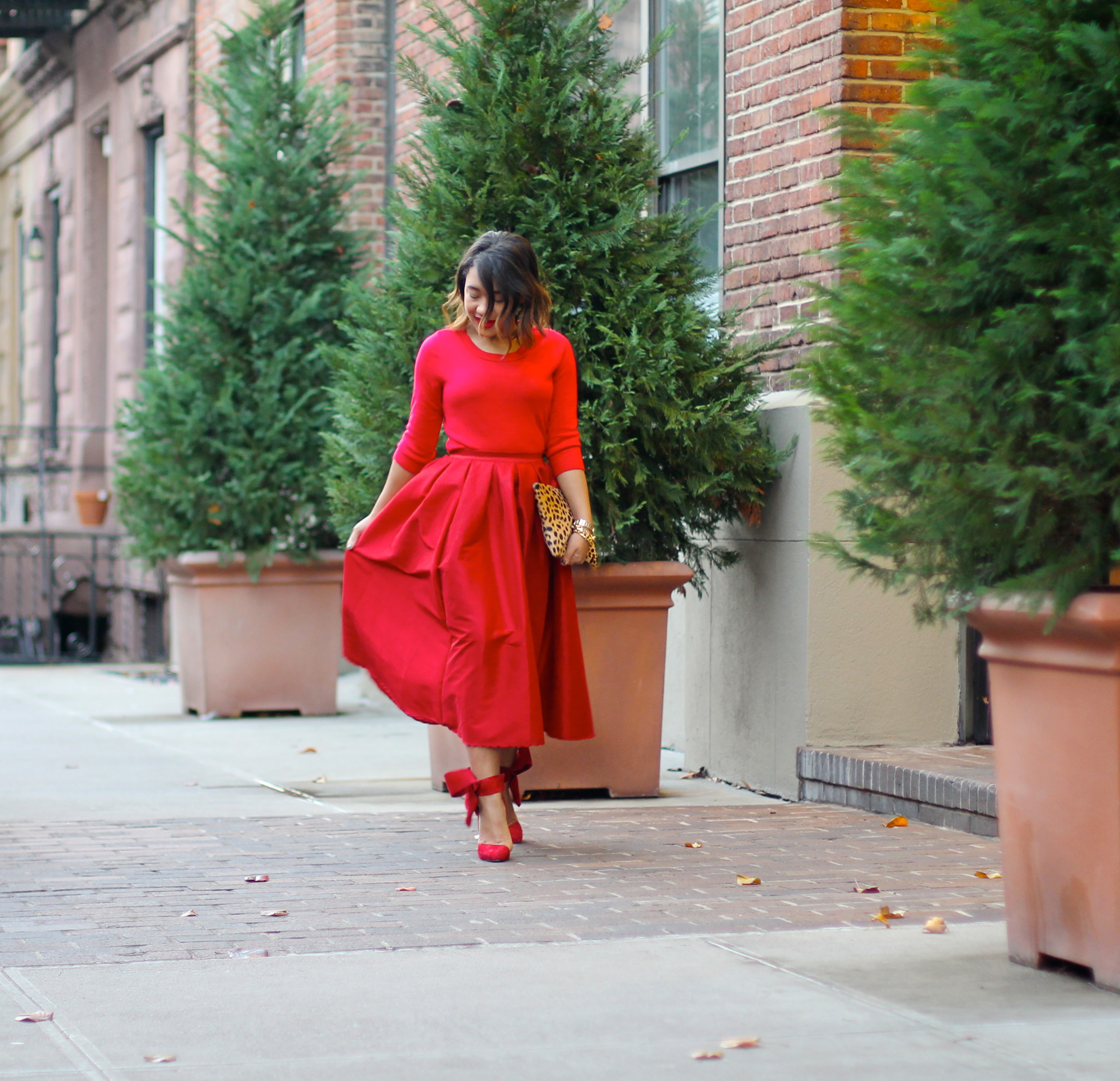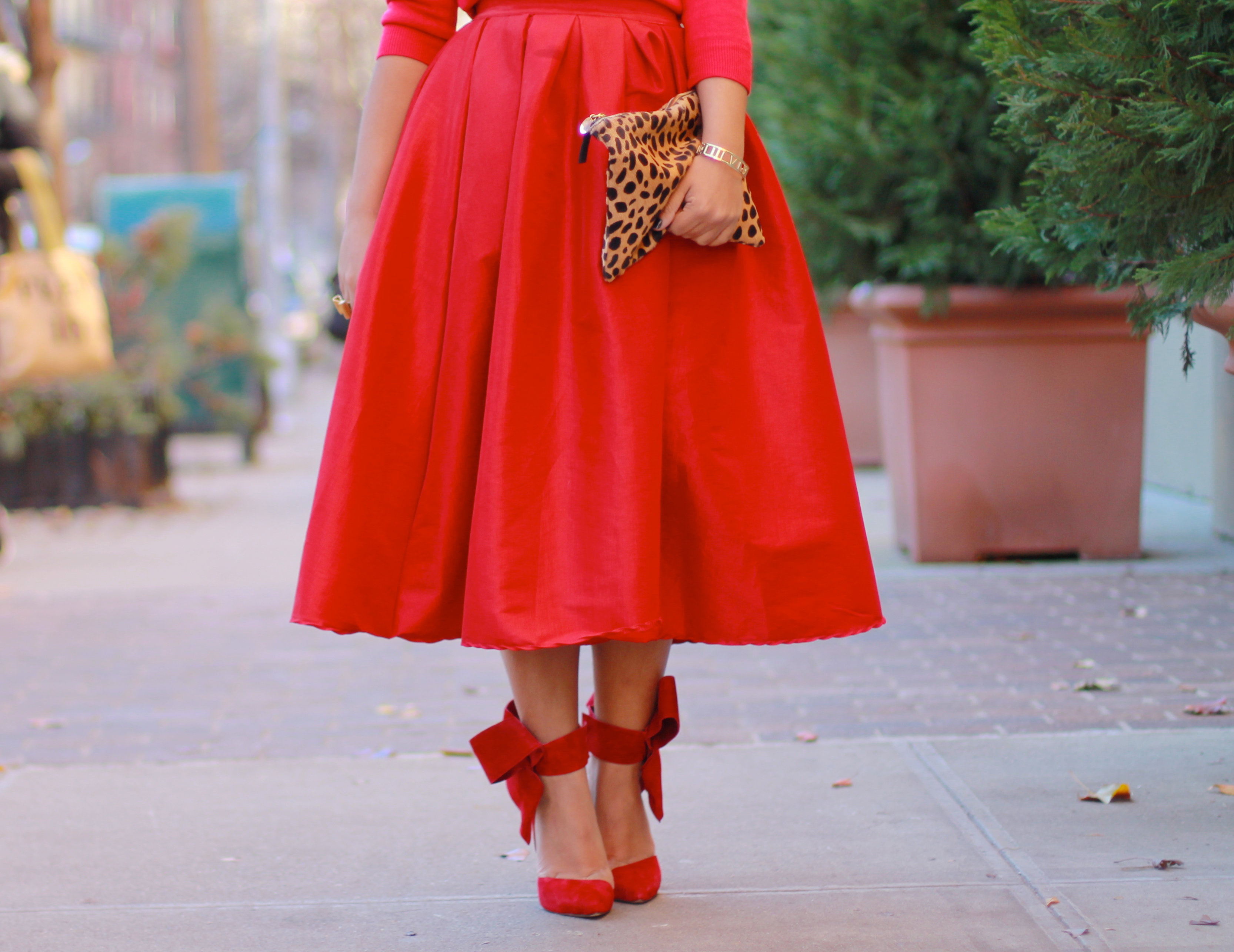 If this was april, june or event november I probably wouldn't have dressed in head to toe red, but since it's December and the holidays are in full swing I thought an all red look was not only appropriate, but necessary! You could create something similar with red pieces in your wardrobe for a holiday party or night out, and if red isn't your think bring the same element of drama with all black & a leopard clutch or all black and a sparkly necklace!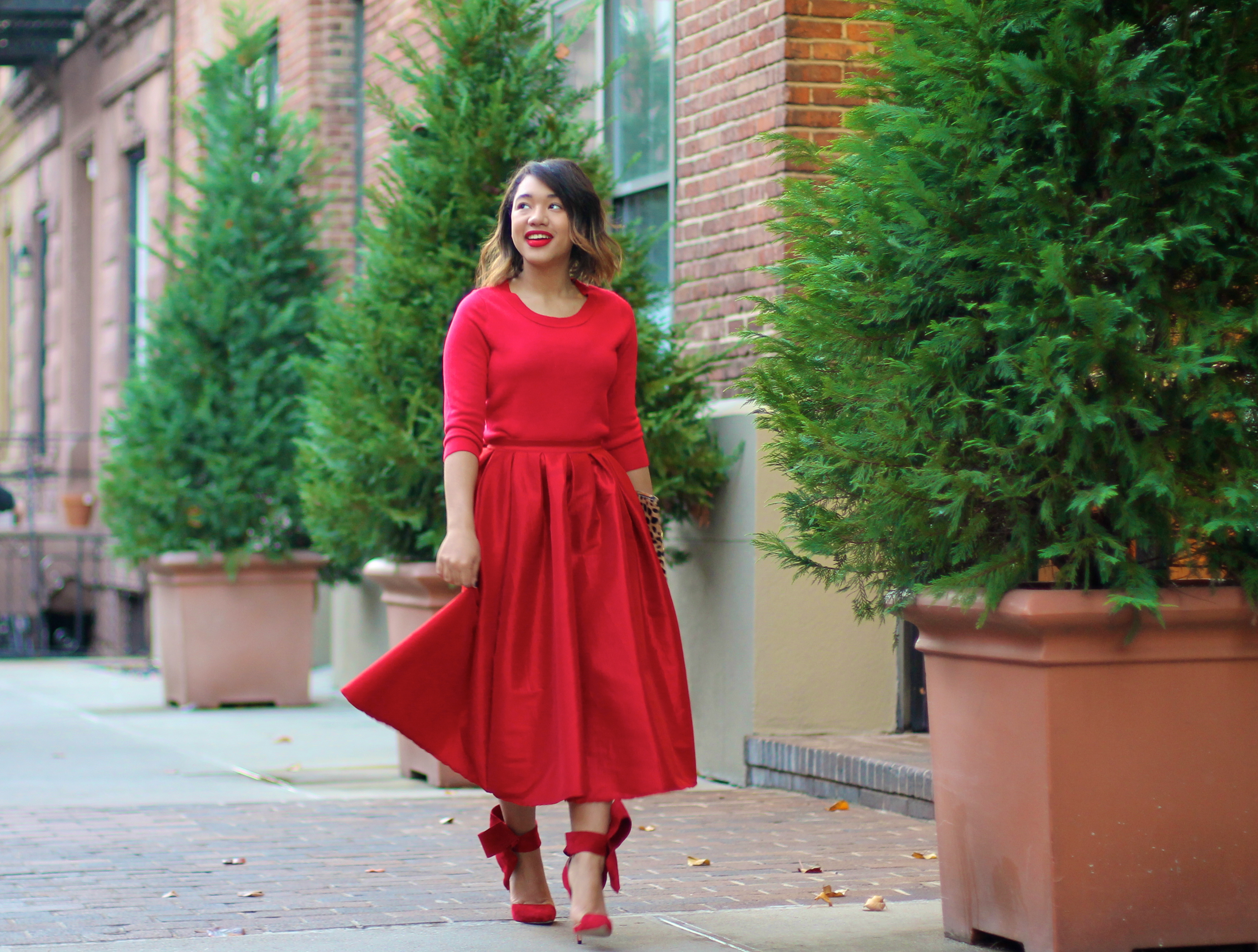 Red Sweater c/o New York & Co || Red Midi Skirt || Red Bow Shoes (similar)
Red Lipstick || Sunglasses || Chain Bracelet c/o Bauble Bar
Roman Numeral Bangle c/o Accessory Concierge
Leopard Clutch thanks to Daisy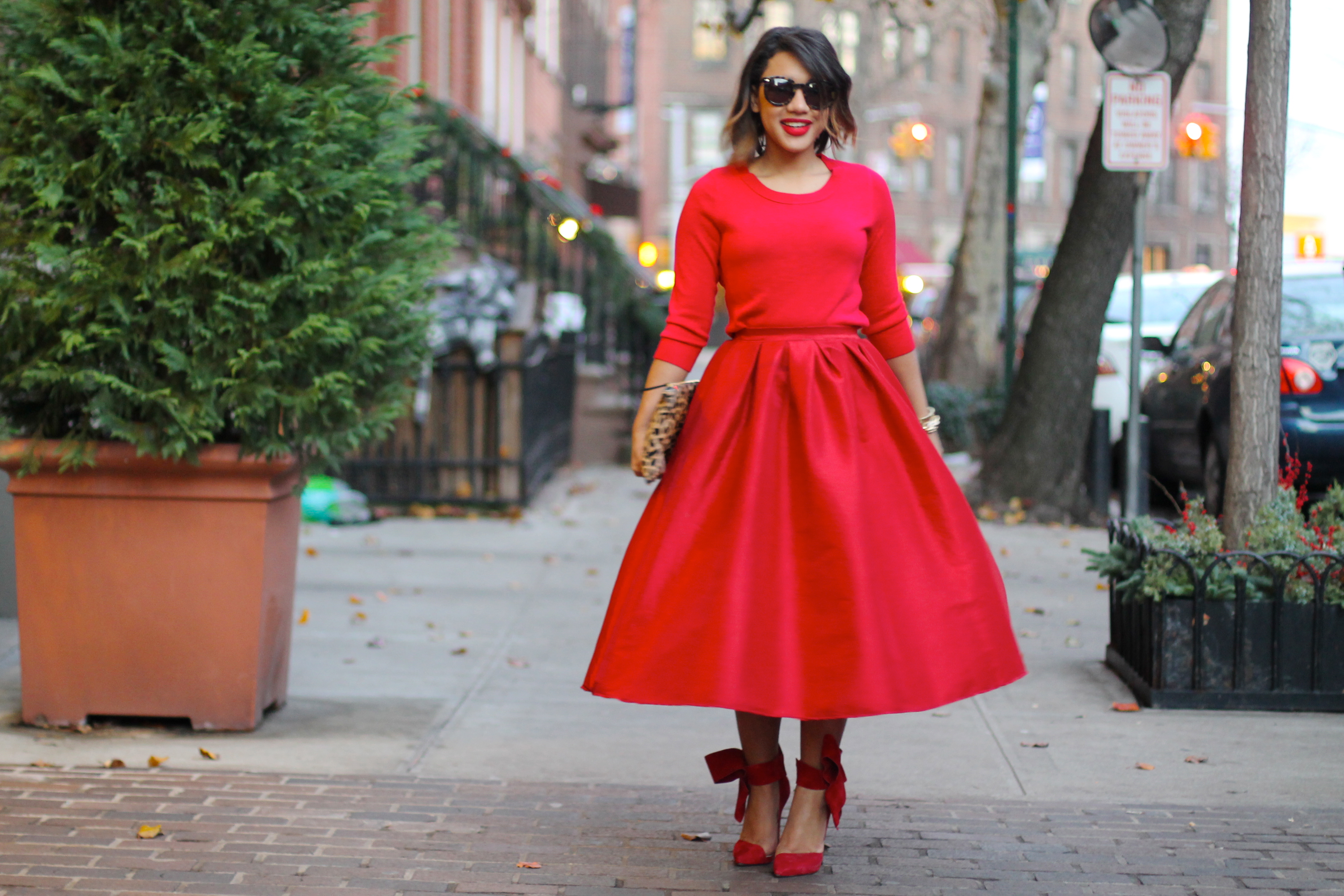 Three more ways to wear red right now
one || two || three
SHARE OR SAVE FOR LATER