Aug
25
2015
Aug 25 2015
Set Sail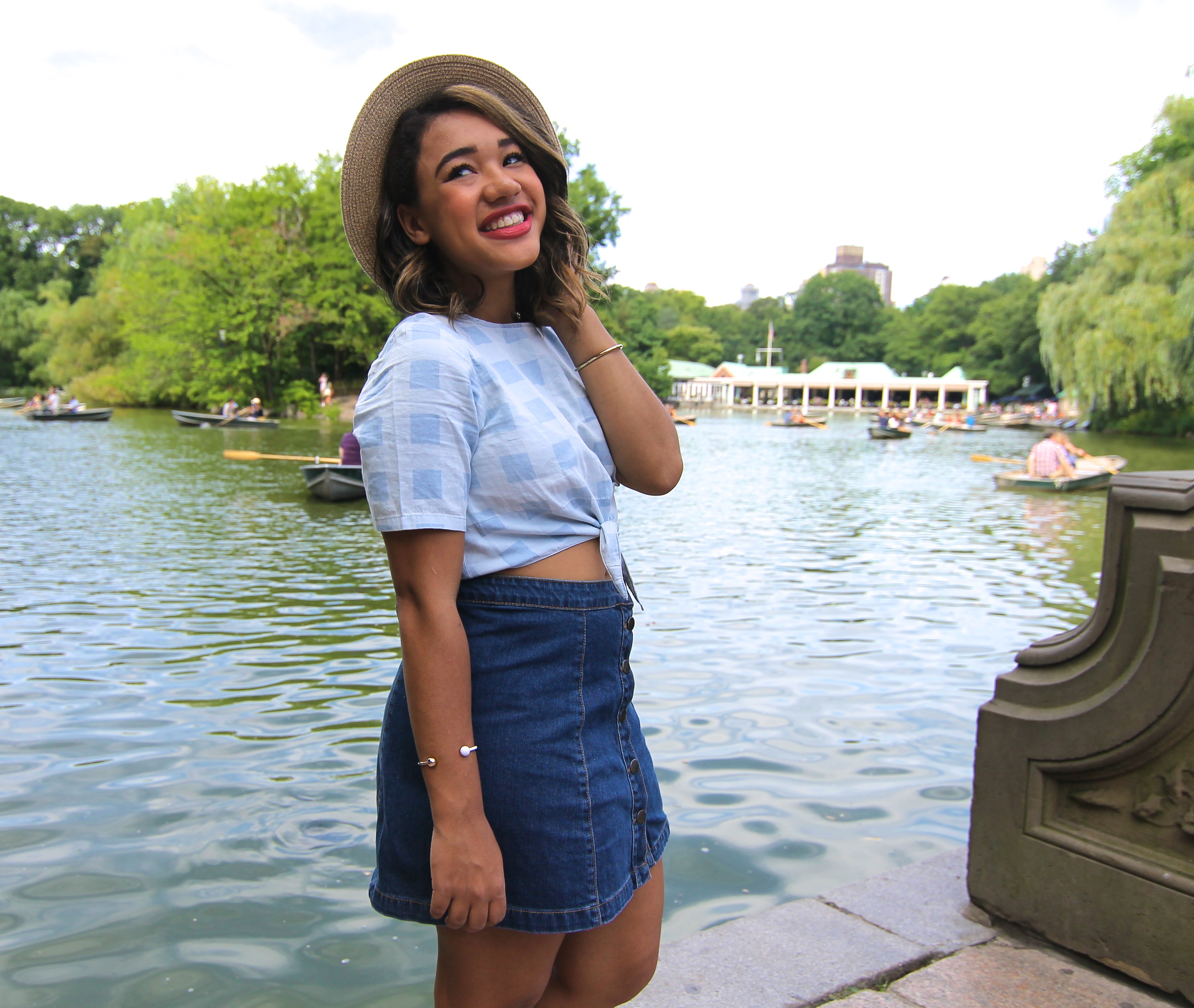 Everything I needed to know I learned in kindergarten, treat others the way you want to be treated, always share, if you don't have something nice to say, don't say it at all and most importantly – when it comes to getting dressed, look cute & feeling comfortable go hand in hand… Oh and that all boys (except waffles) have cooties so keep your distance!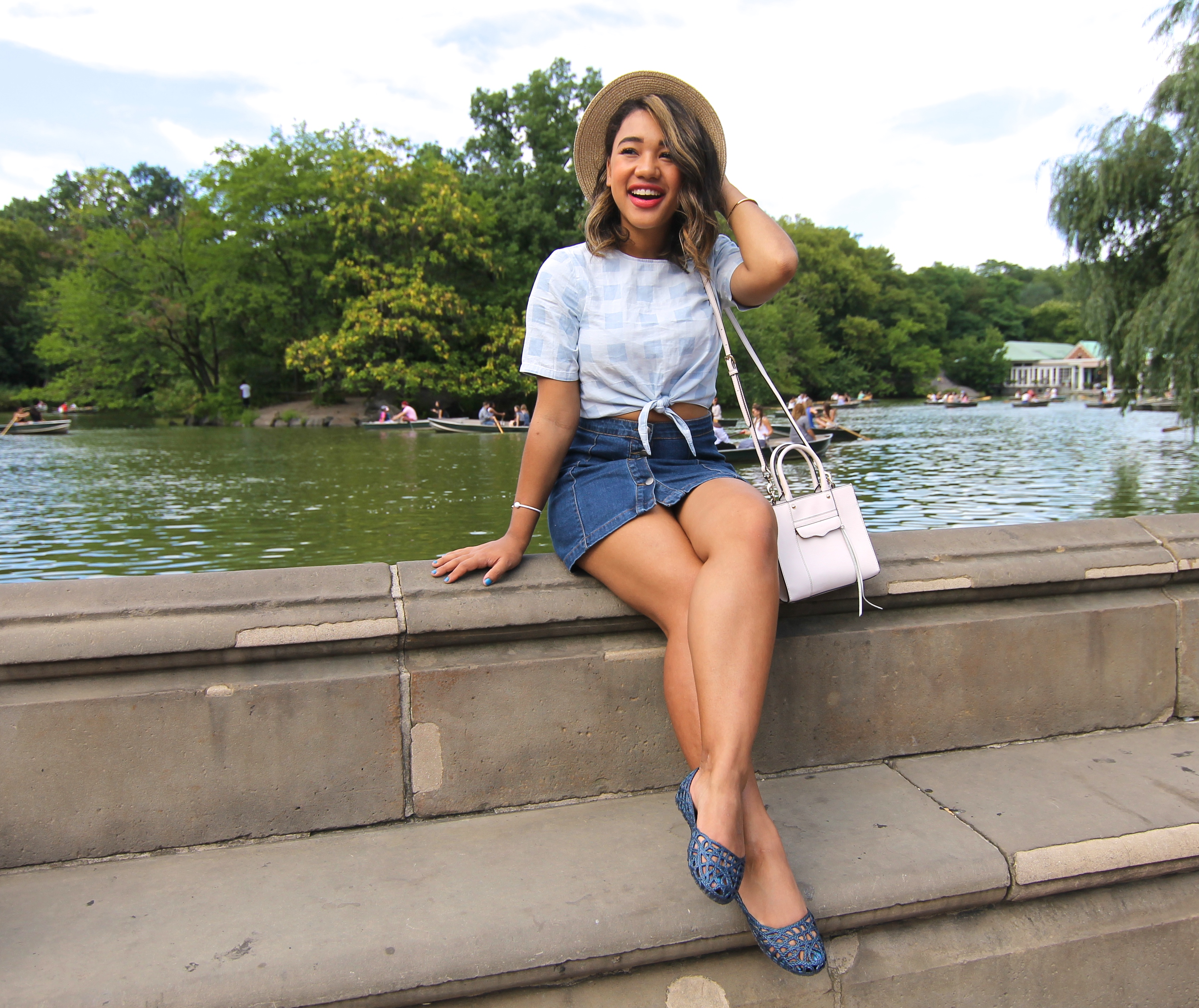 Sometimes I wish I could dress like my 8 year old self, but like in a better, older, more "mature" (well kind of) way … you know? Like If I could take all the awesome style I had before I hit double digits (haha) and make it cool, modern and still crazy comfortable that would probably be THE BEST THING EVER. I'm talking about wearing something that I could spend the day on the playground in or wear to brunch with my girlfriends (and by girlfriends I mean my Frenchie, Waffles) … come on, is that too much to ask?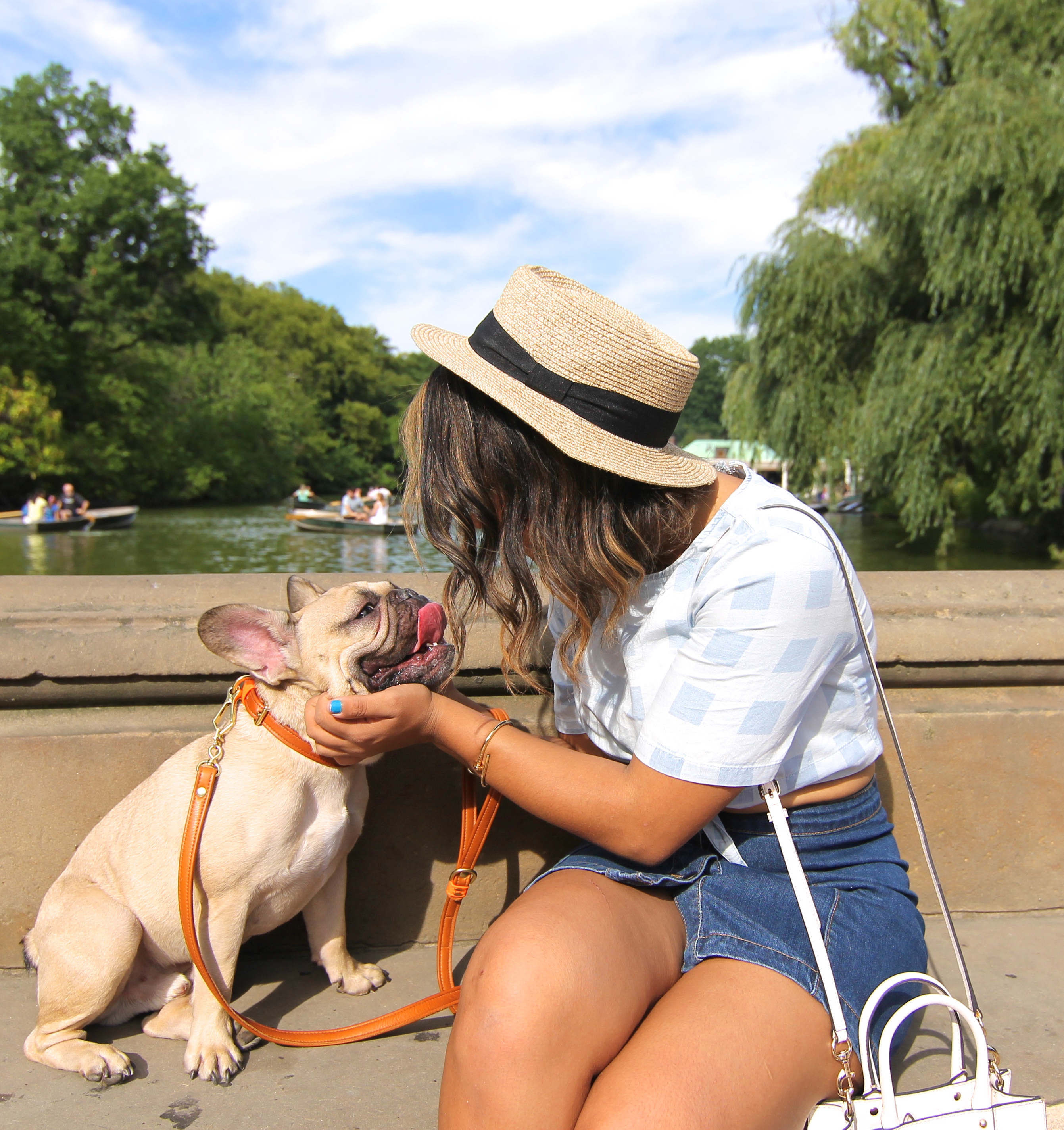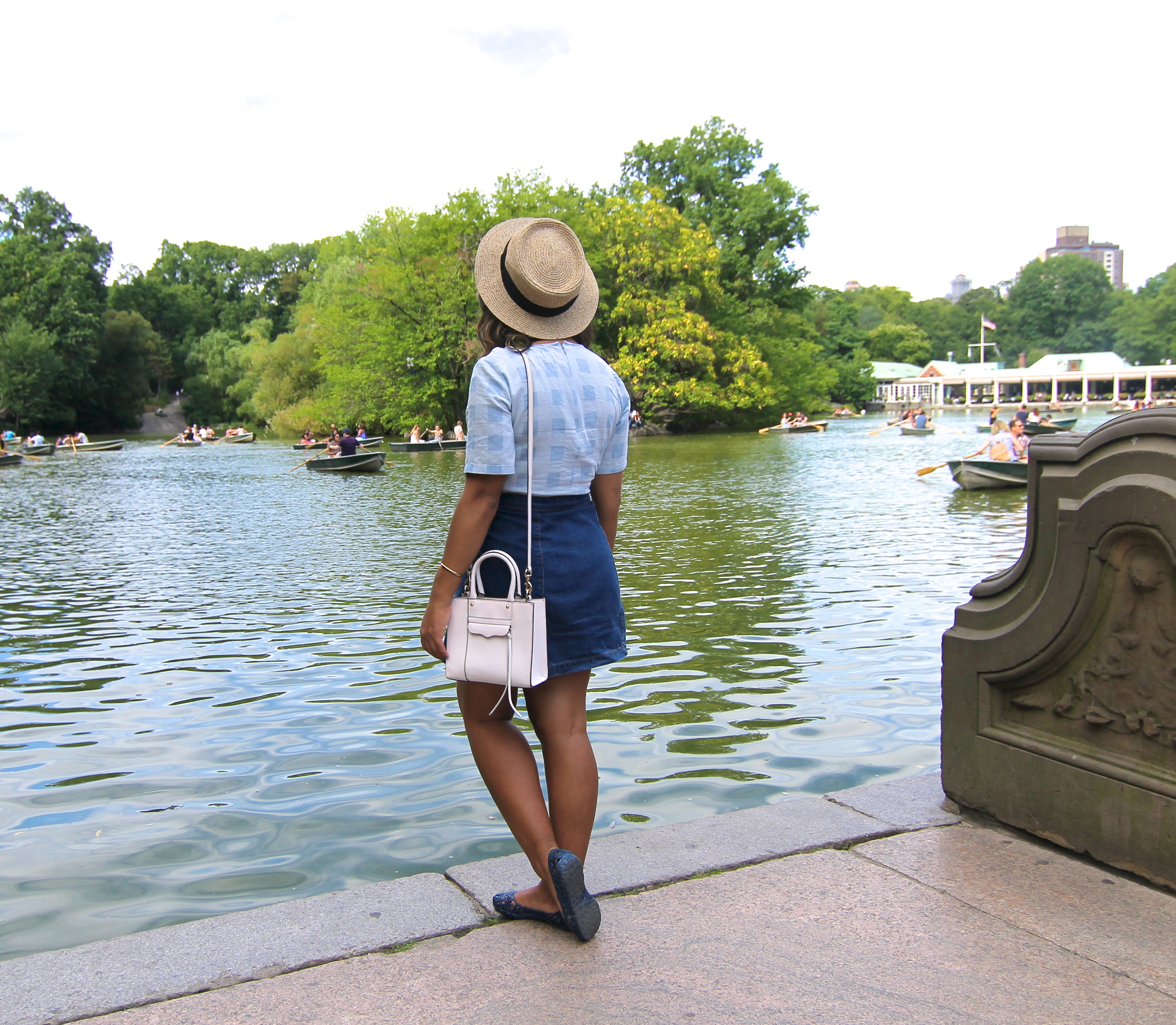 Nope, it's so totally not! And today I have the solution to all your kindergarten nap dreams – Mox shoes! It's no secret I kind of sort of still act like a kid (did you see the bubble I blew in central park this weekend?) and I live a pretty active lifestyle, I mean I spend most of the day having my own dance party wherever I go and often documenting it on camera, so when it comes to my everyday outfits comfort, functionality and of course, style are key. So when Mox reached out and introduced me to these darling ballerina flats with twist, basically the "big girl" Jellies my twenty something year old self had been dreaming about, I slipping into a crazy cute navy pair and skipped off into the central park sunset.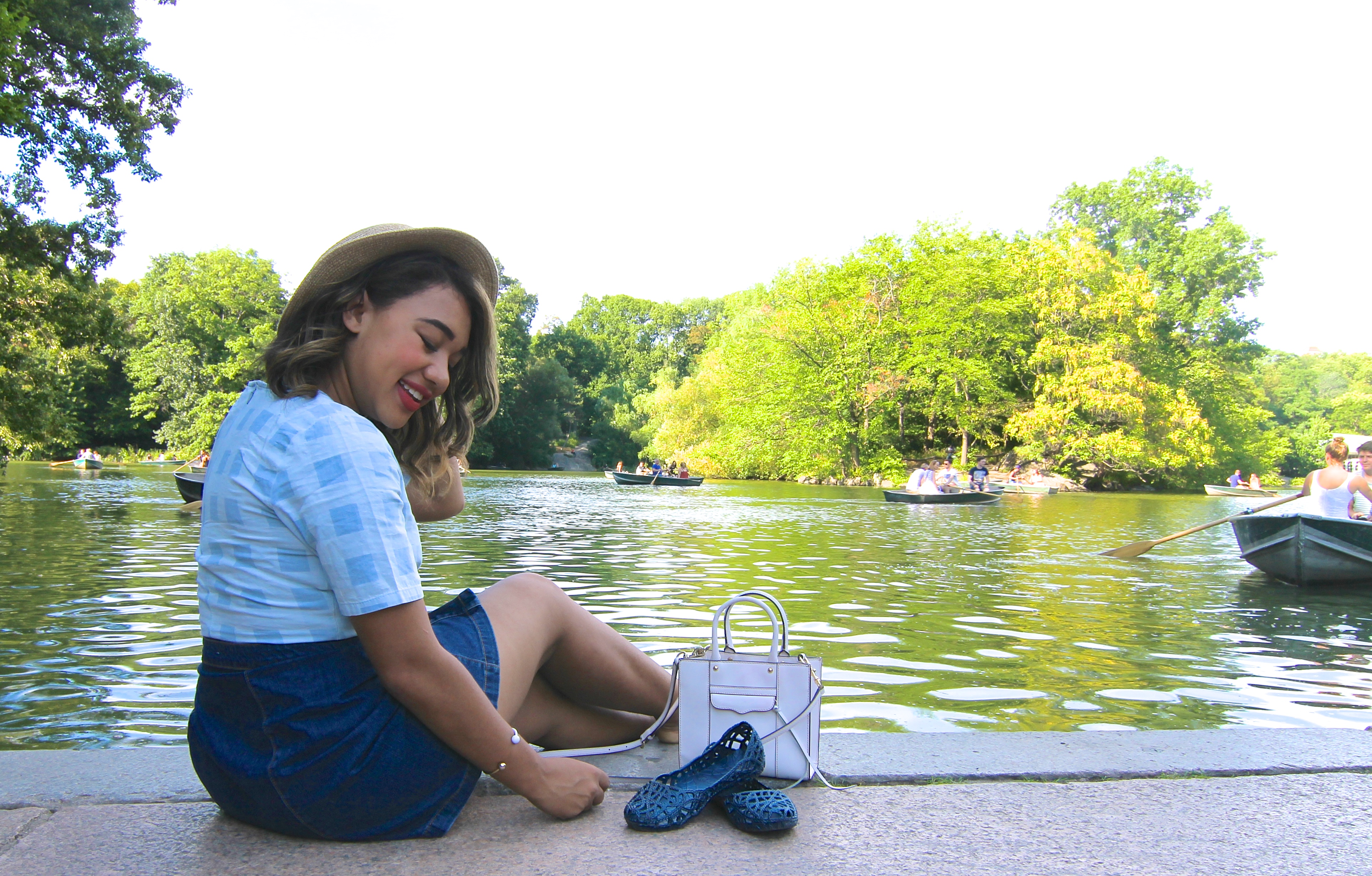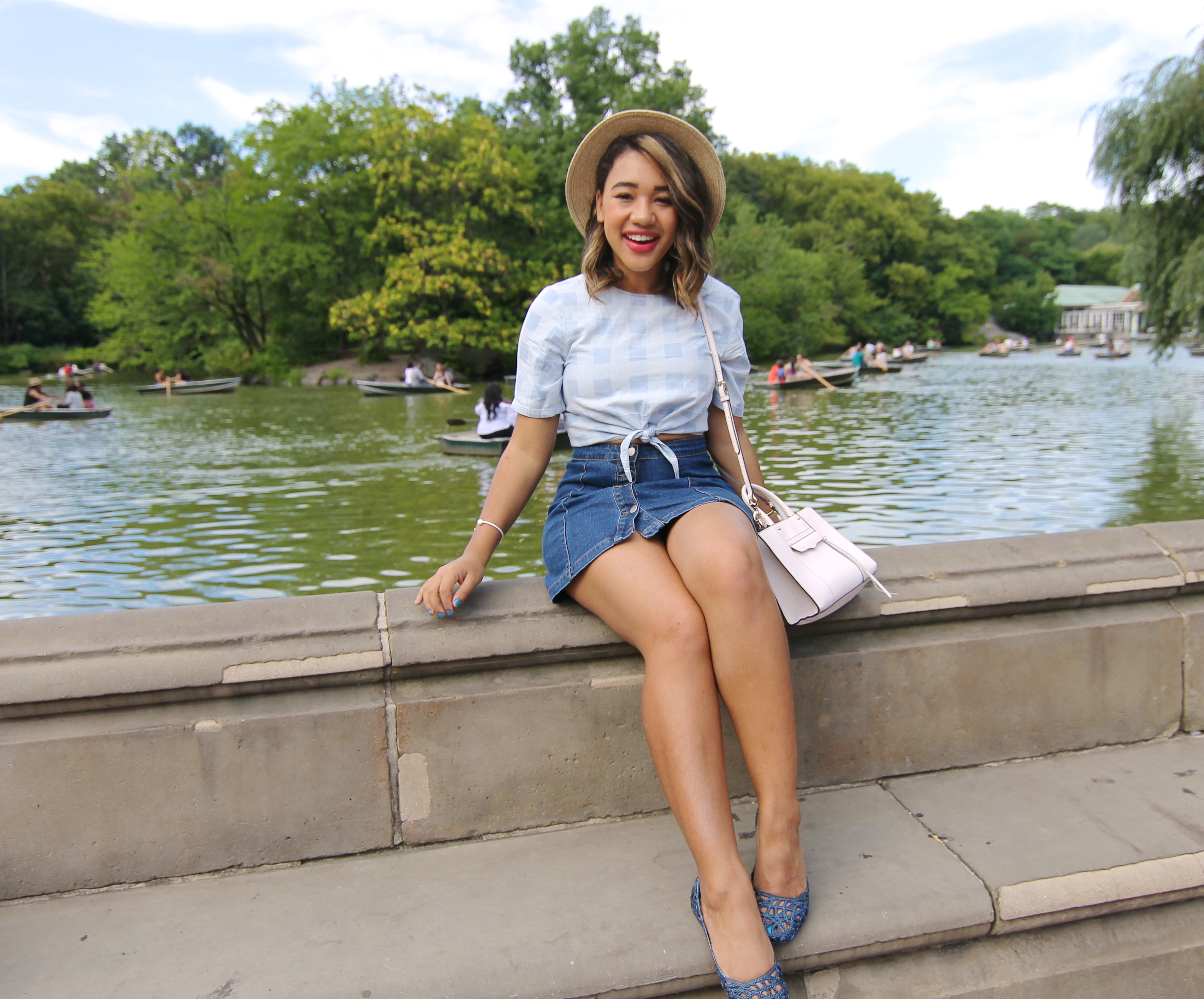 My blue boating style consisted of a baby blue gingham crop top that tied at the waist paired with my current favorite denim skirt (perfect for summer and fall) and a boater hat – I'll be honest, this part was pretty much just for fashion, and not really functional, but hey it looks cute, right? so who cares 😉 The final touch were these crazy cute blueberry mox shoes to add that youthful touch with a current twist – plus they're rubber, so perfect to wear near water, grass or wherever else your park adventures make take you… including on a bridge, where your weirdo French Bulldog finds the perfect frenchie perch position and decides to turn into a Waffle Taco…. see below and try not to LOL!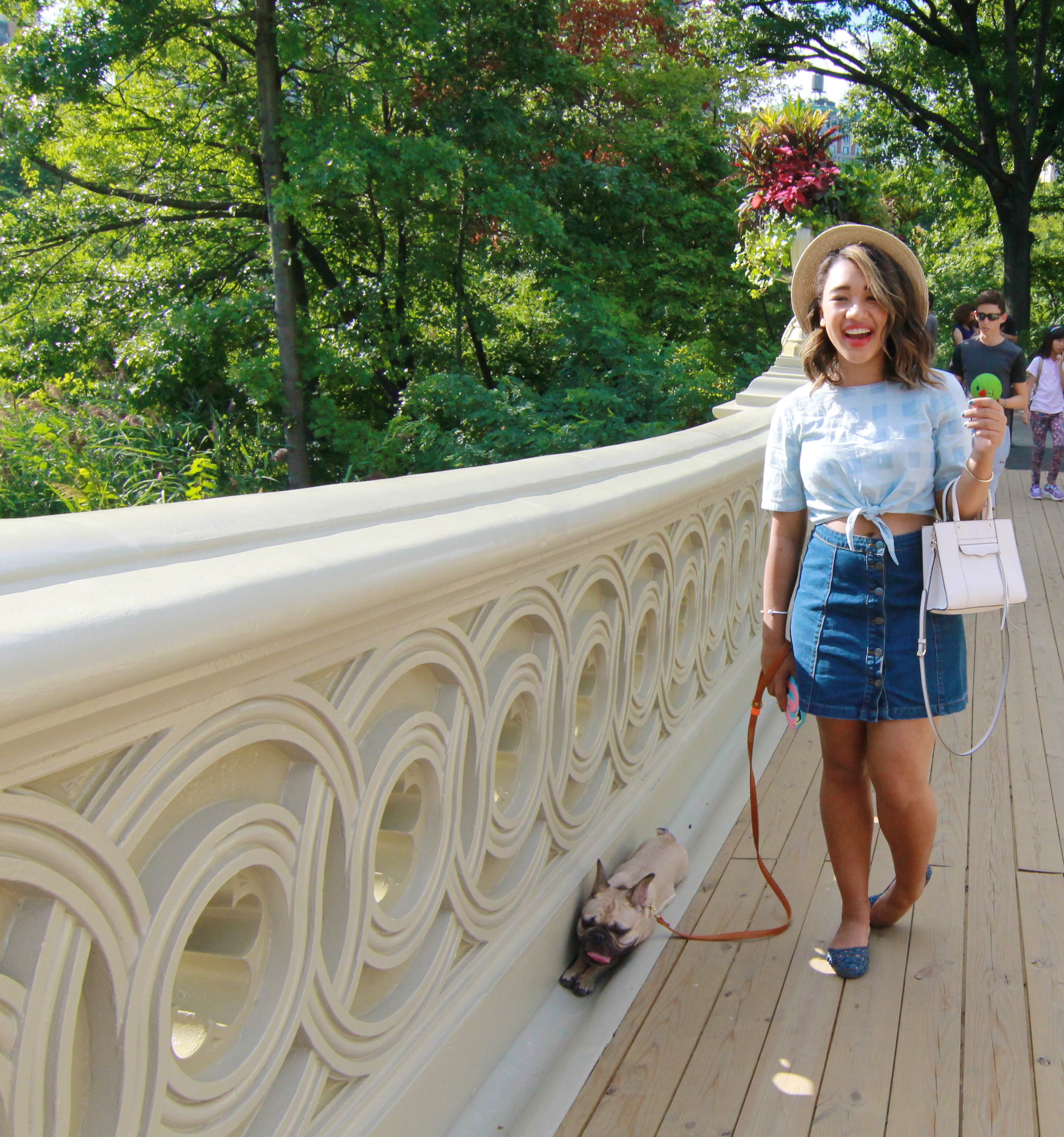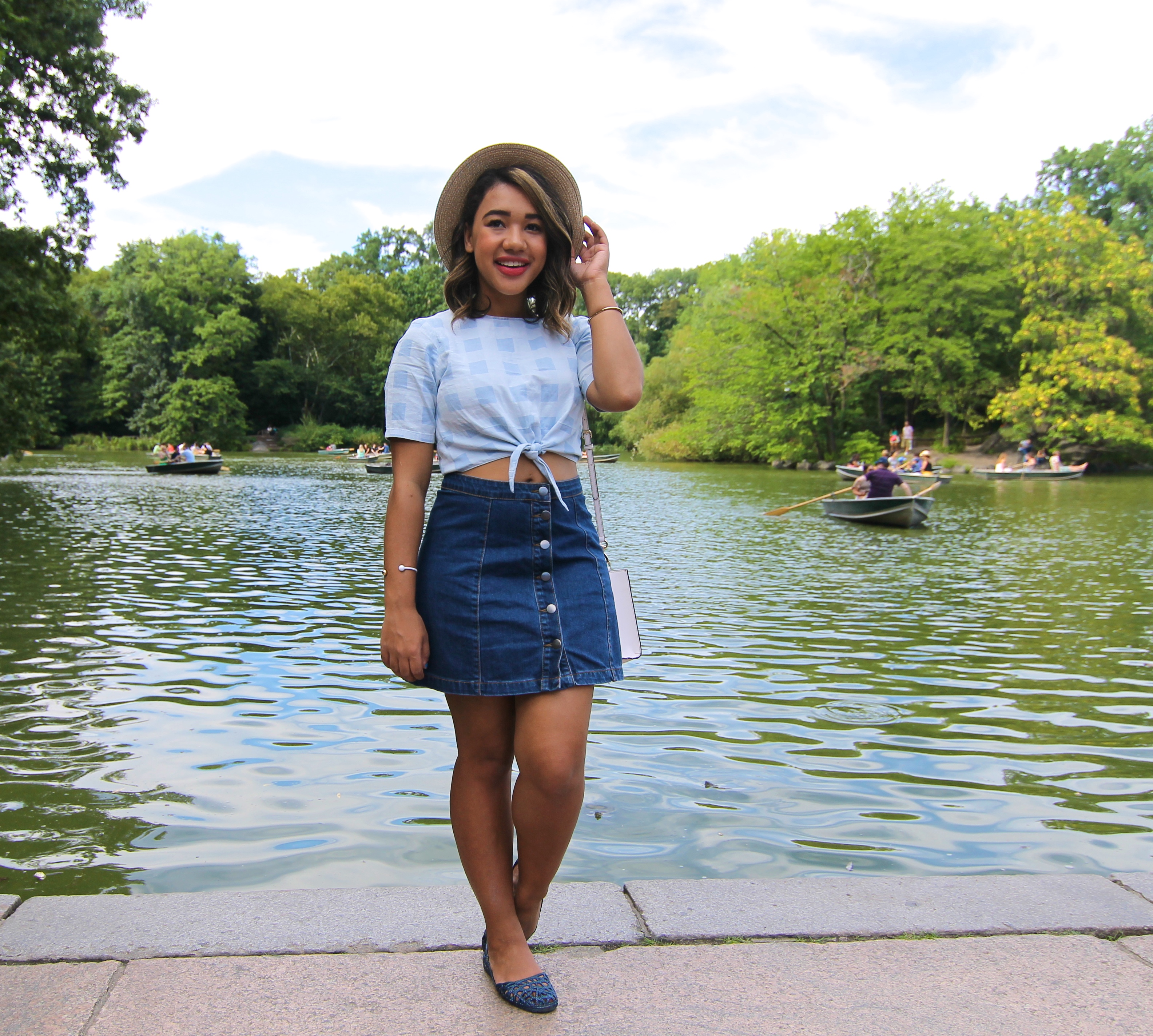 Mox shoes in Blueberry – use COLOR10 for 10% off your orders & free shipping
Boater Hat || Denim Skirt (MY FAV & Under $50) || Chambray Crop Top || Mini Tote
Waffles Leash & Collar are from Yark || Lipstick is Wet n Wild Last Lip in "Rose Bud"
PS – Aside from the bag, everything is under $50 – yay!

SHARE OR SAVE FOR LATER