Mar
18
2016
Mar 18 2016
Smile in Style
Spring is a time for change, rebirth and TOTALLY CUTE SHOES!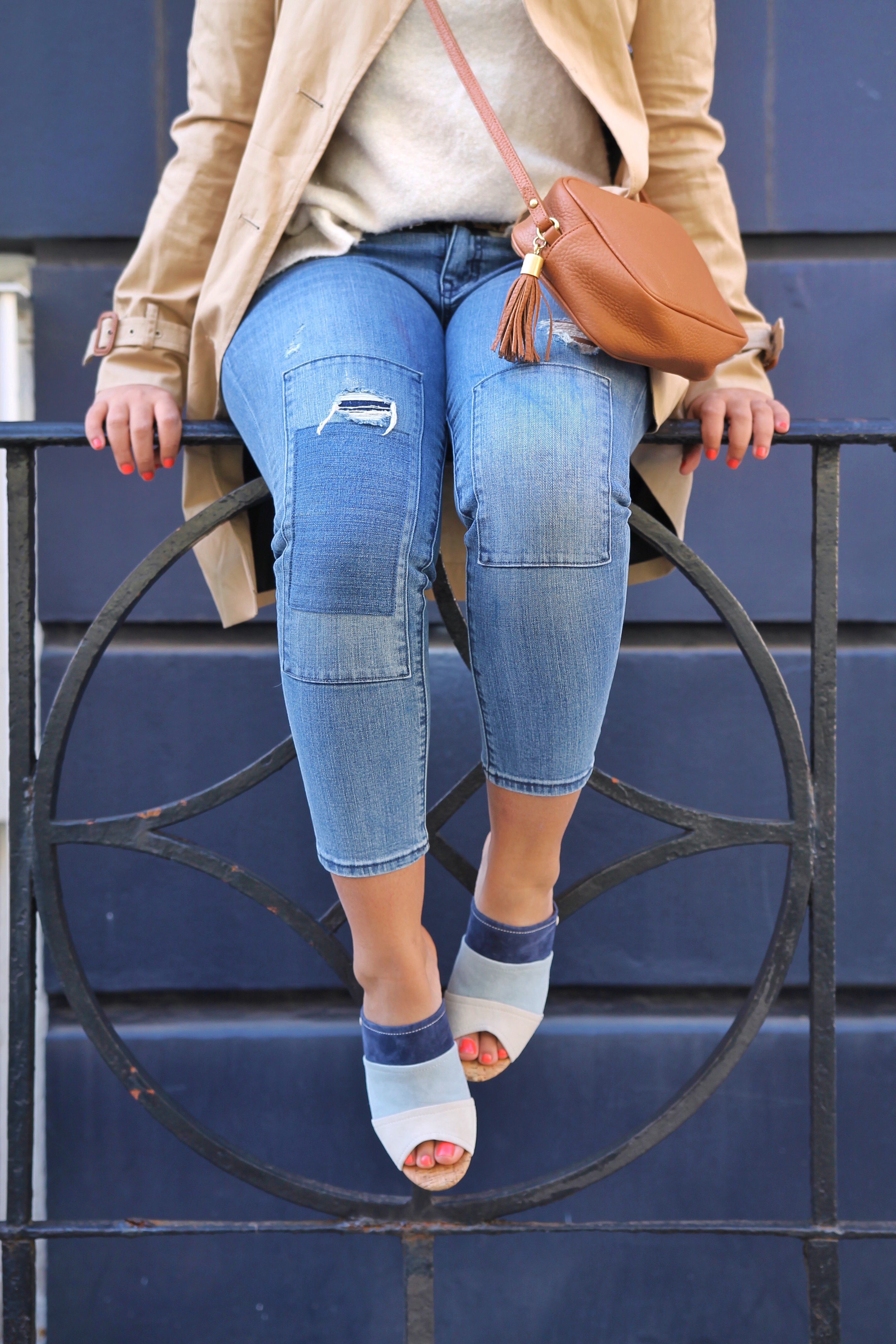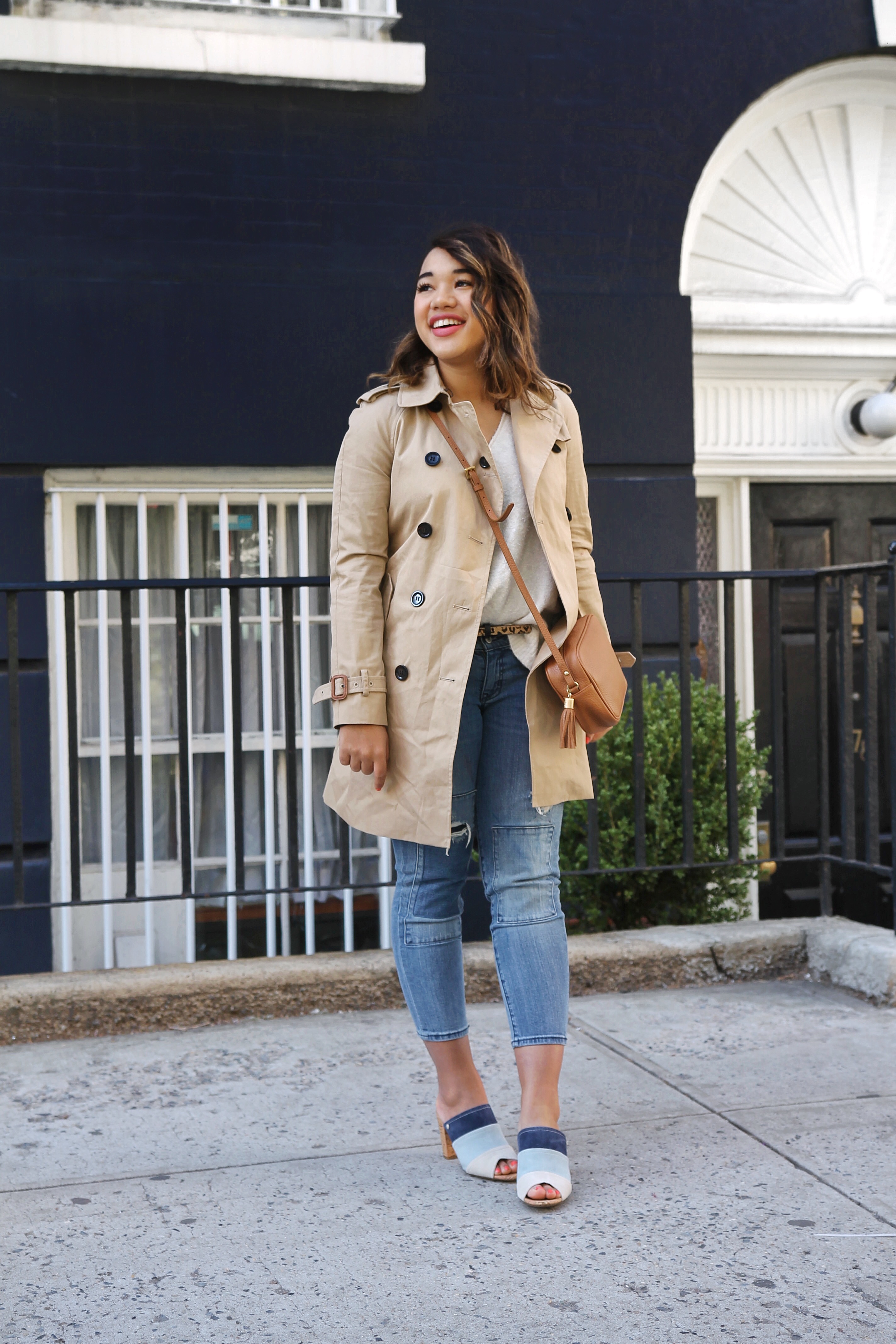 I seriously love spring – and any excuse to add to my shoe collection and this season gives me the opportunity to do it! Today I'm showcasing a super cute new Hush Puppies shoe that I just added to my collection for spring! It's both comfortable and on trend (so seventies) with just a dash of color, and timelessness – so it fits perfectly into my spring wardrobe! The baby blues give a denim vibe with a nod to mod and the thick heels are NYC city approved, totally perfect for a day full of wandering around the West Village.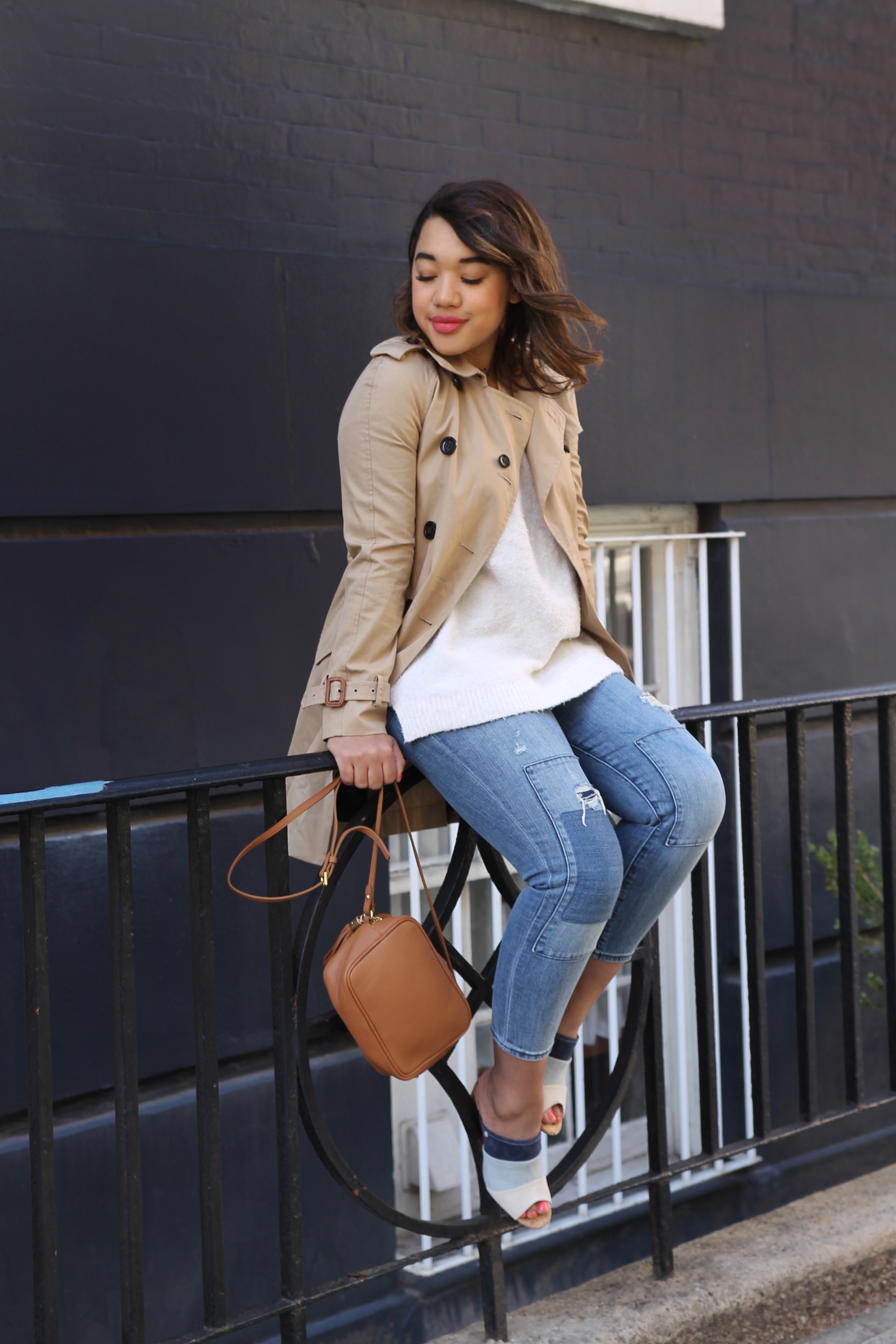 I'm rocking my blues with a fairly simple outfit, thats really easy to recreate. It was a cooler spring day so I paired fluffy sweater with a light weight sweater and a bunch or baby blues. Keeping this look pretty neutral really lets the shoes steal the show and allows me to show off the cute ombre technique and on trend design!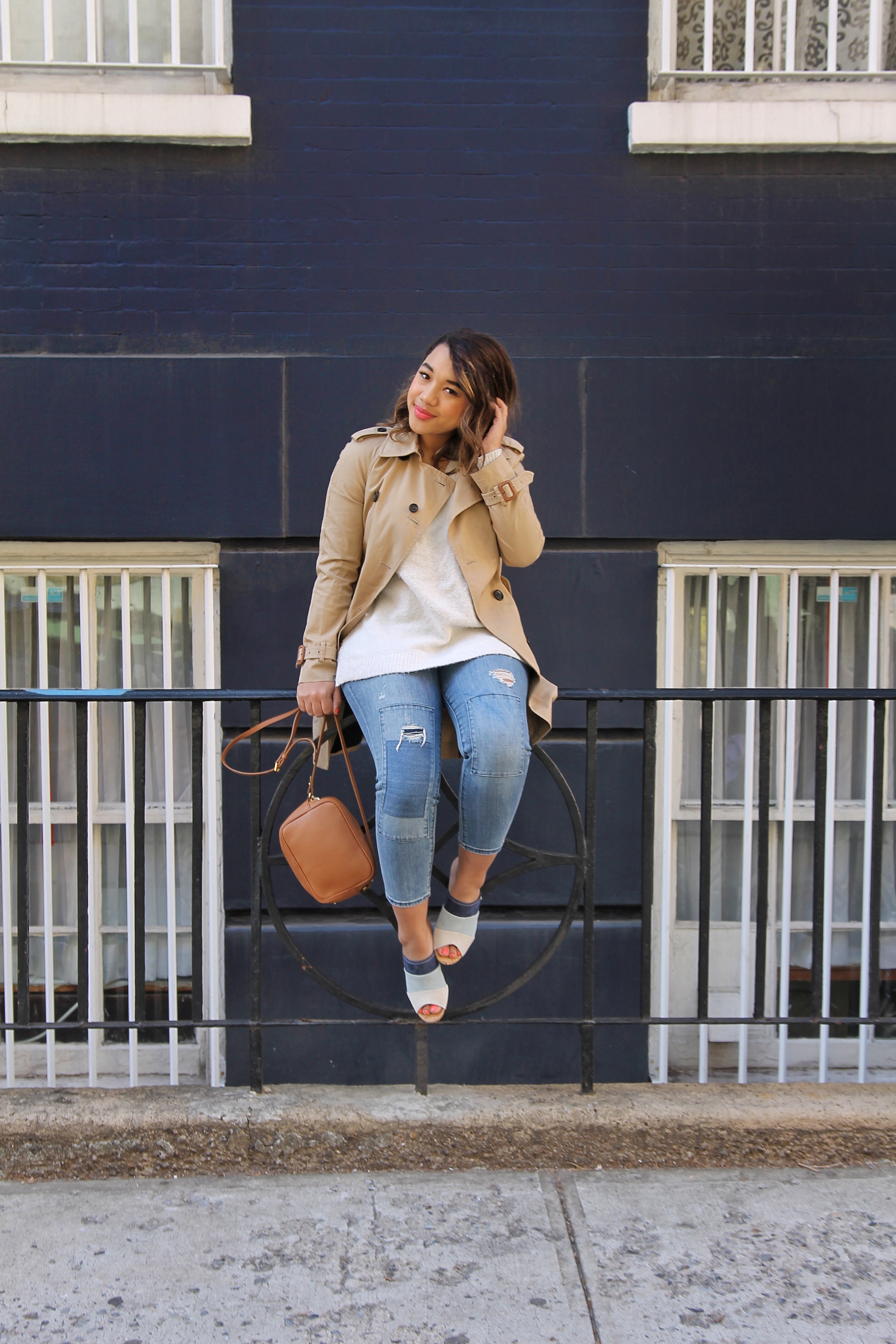 I'll admit I'm kind of late to the Hush Puppies party (not sure why no one told me about these cuties sooner) but now that I have finally arrived I'm taking full advantage of their stylish designs and crazy comfortable styles! With cobblestone streets and lots of walking – my life in NYC has to have a place for shoes that are both cute & comfy and these Mora Malia styles check all my boxes!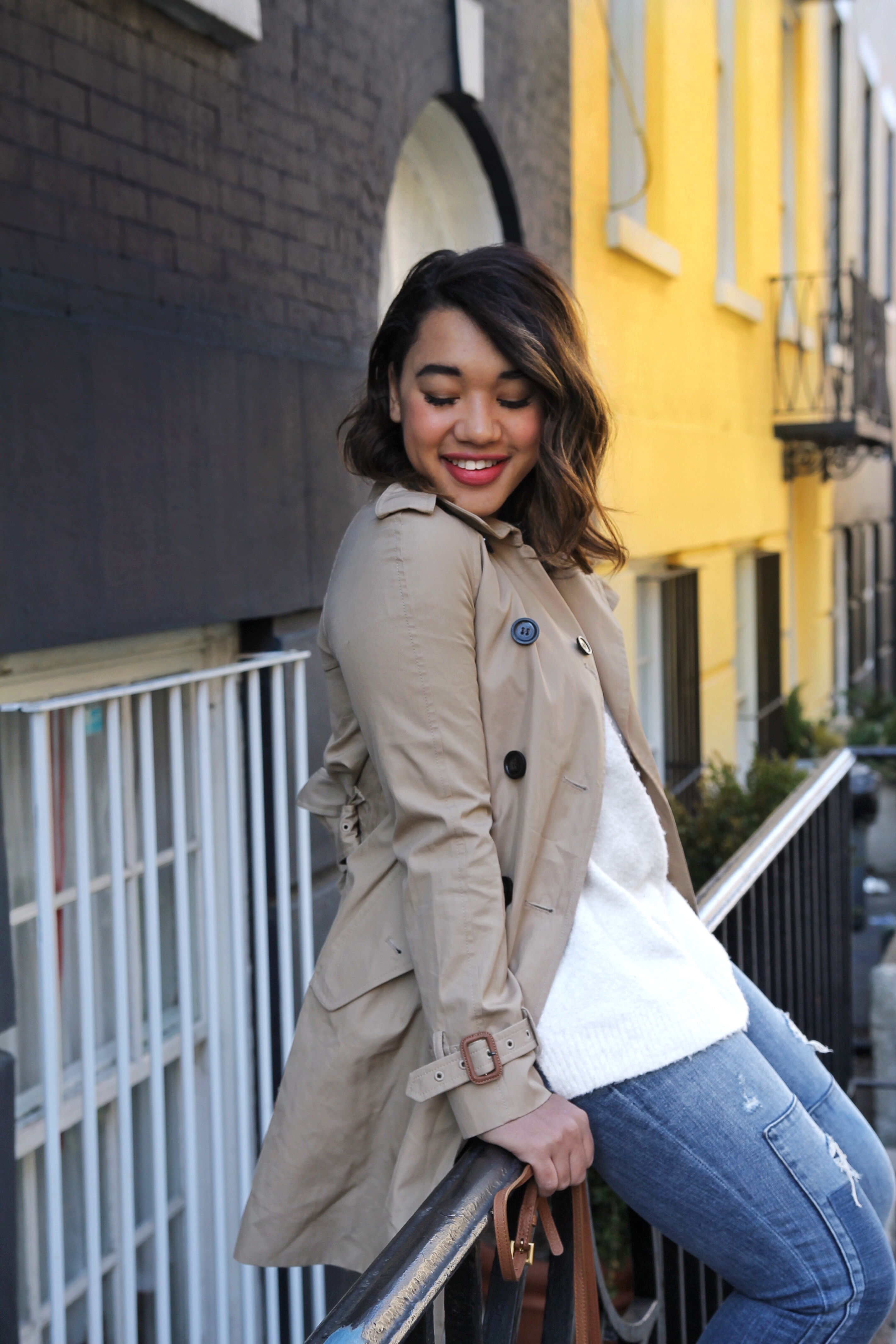 Cute shoes can do wonders for my mood (and wardrobe) but nothing makes me happier than than being able to give back! March 20th is International Day of Happiness, which is celebrated world wide and founded to create a happier world! In order to put a smile on one of my followers faces (and maybe even a child too) I'm teaming up with Hush Puppies to give away my new spring go-to shoe (enter down below). OH AND I'm super honored and excited to be able to work with Hush Puppies to make the world a happier place by donating to Girls not Brides in honor of this celebration!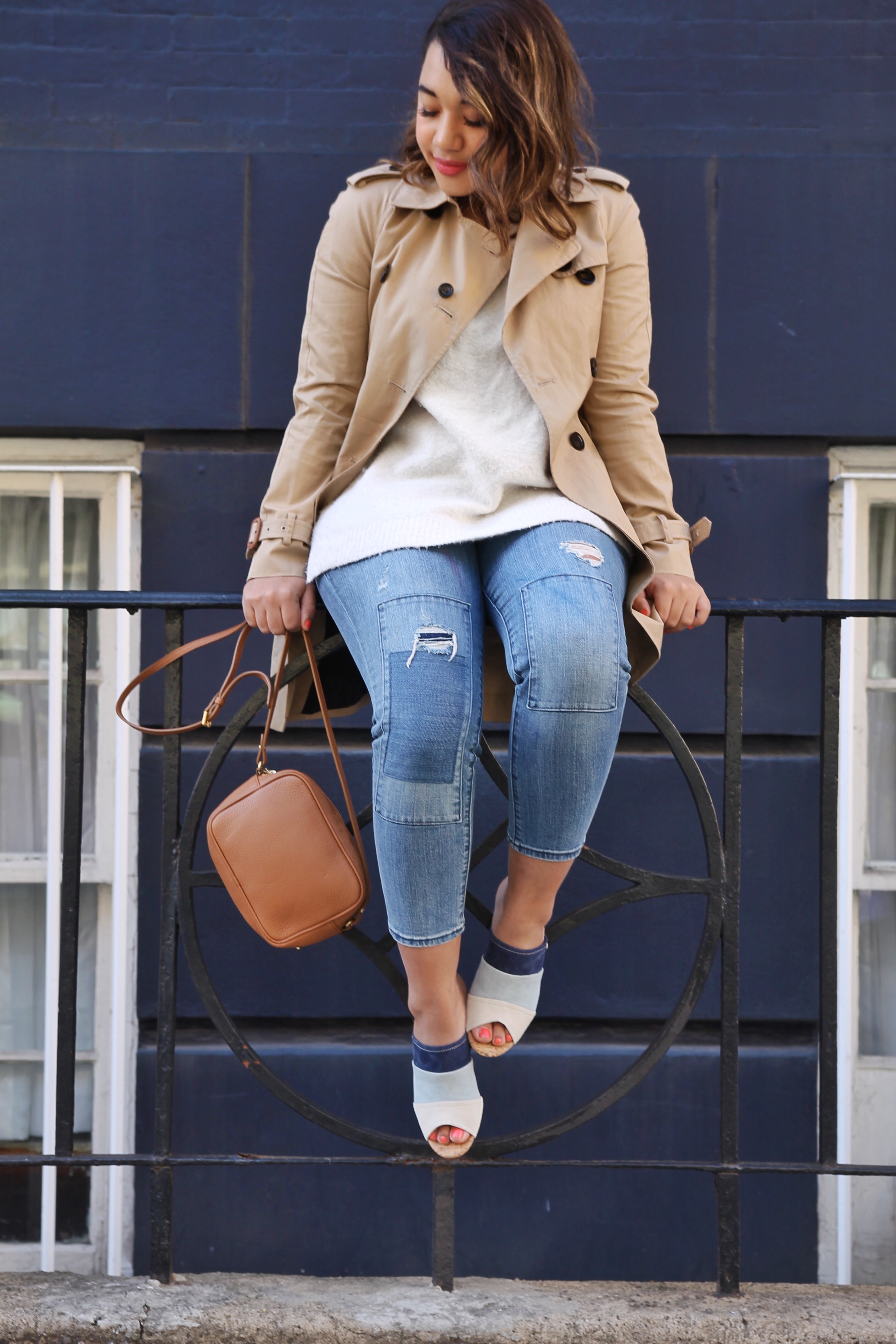 SHOP THE LOOK:

Sweater || Trench (similar) || Shoes || Similar Jeans, here, here & also here || Bag || Belt
GIVE AWAY!
As promised, I'm giving away a pair of these Mora Malia shoes from Hush Puppies to one lucky lady! All you have to do is comment and tell me about something that makes you smile in this post. I'll select the winner at random and get you some shoes!
Big thanks to Hush Puppies for providing me with an opportunity to show off my spring Style and give back to not only followers but also Girls everywhere!
SHARE OR SAVE FOR LATER