Jan
30
2015
Jan 30 2015
Snow Dayze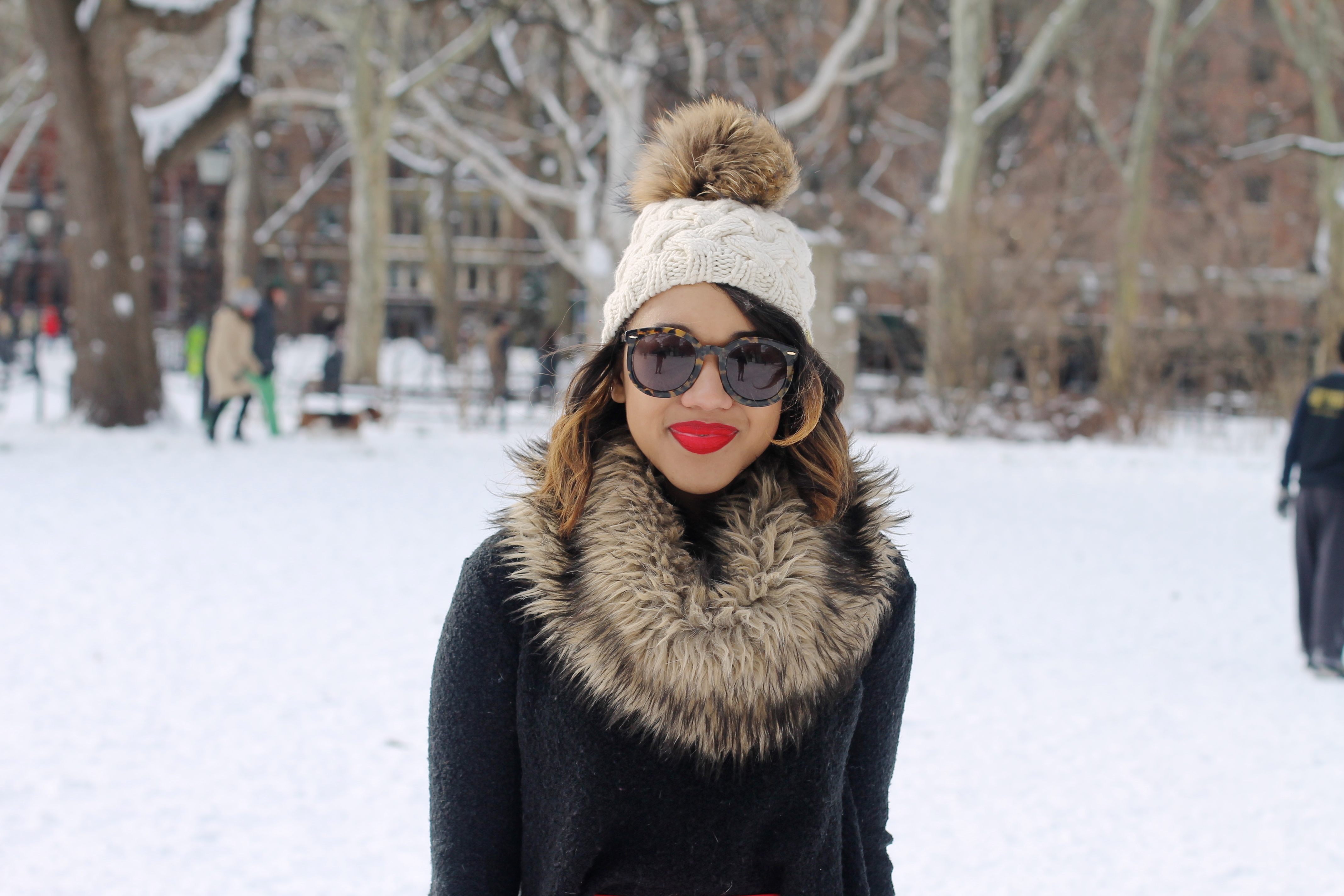 A little snow ain't never hurt no body, especially when it is so dang pretty!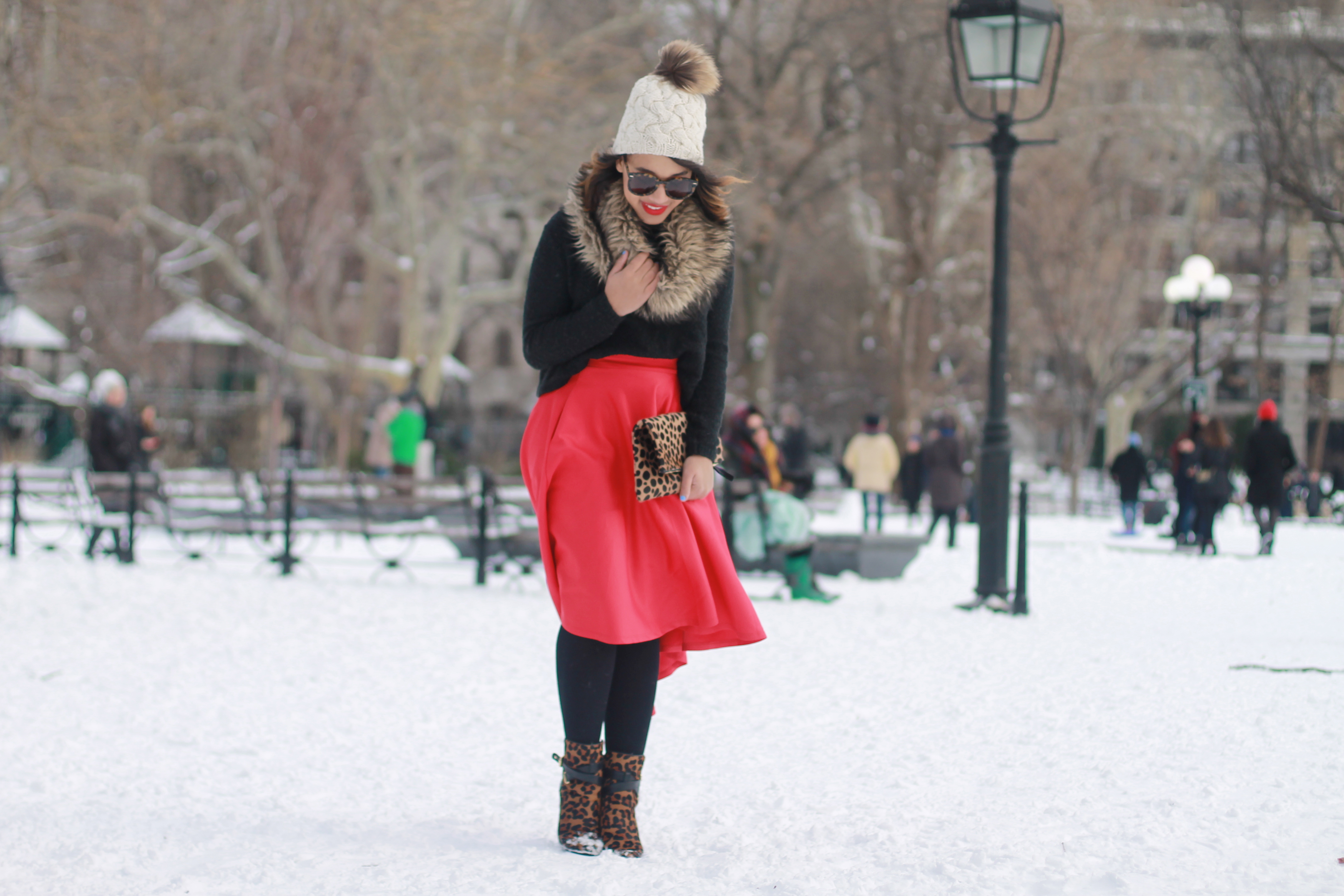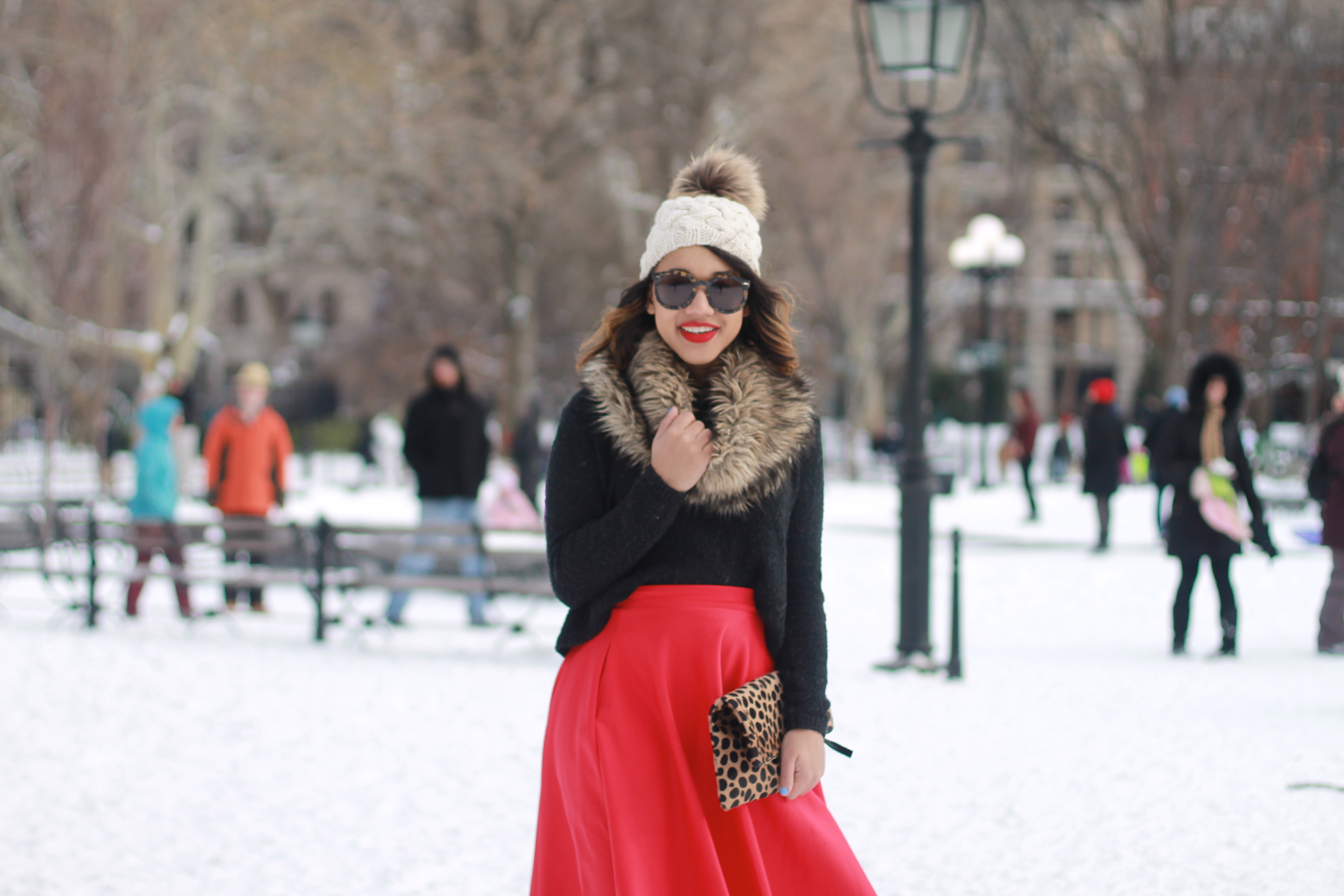 So if you watch the news or live in NYC you know that this week New York was supposed to get hit with a lot of snow this week in what they were calling The Blizzard of 2015. In the end, the snow ended up being more "movie snow" quality and less bone chillingly cold but none the less, it was still pretty dang epic.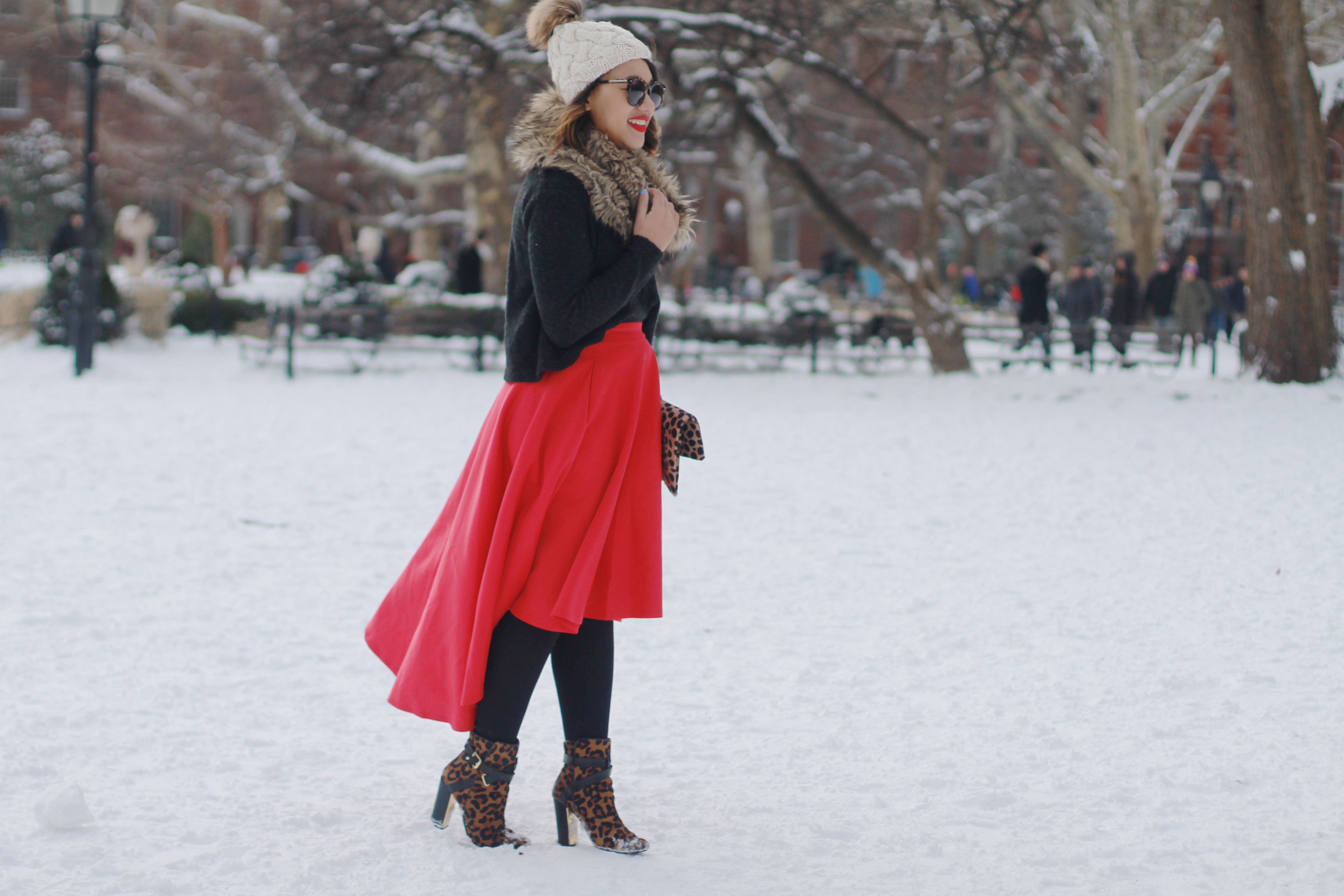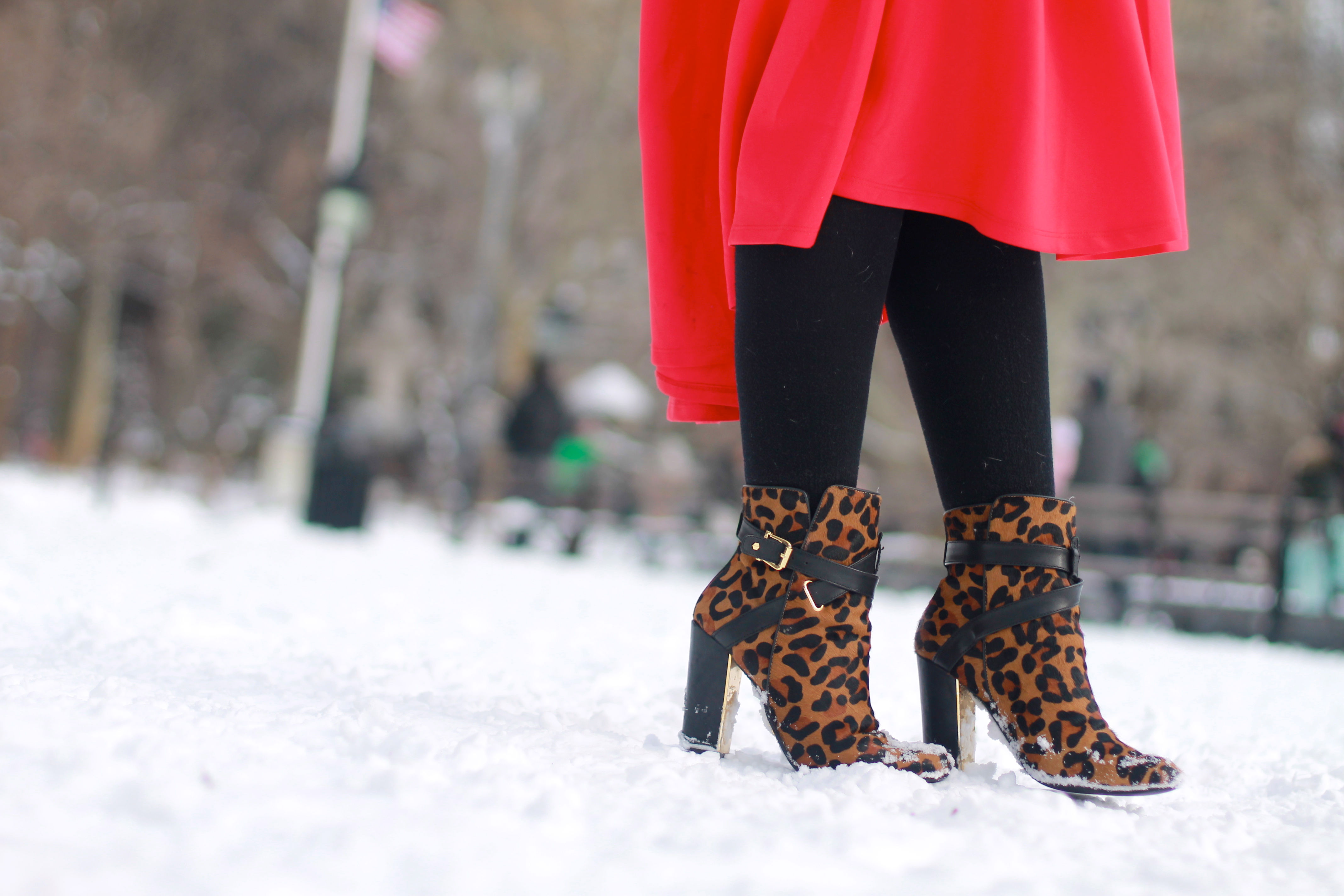 Although I kind of love the snow, growing up in Arizona, I have never had much of it. So when the snow hits I still don't really know how to react. While some opt for bean boots or puffer coats, I went with a midi skirt & fur … practical right?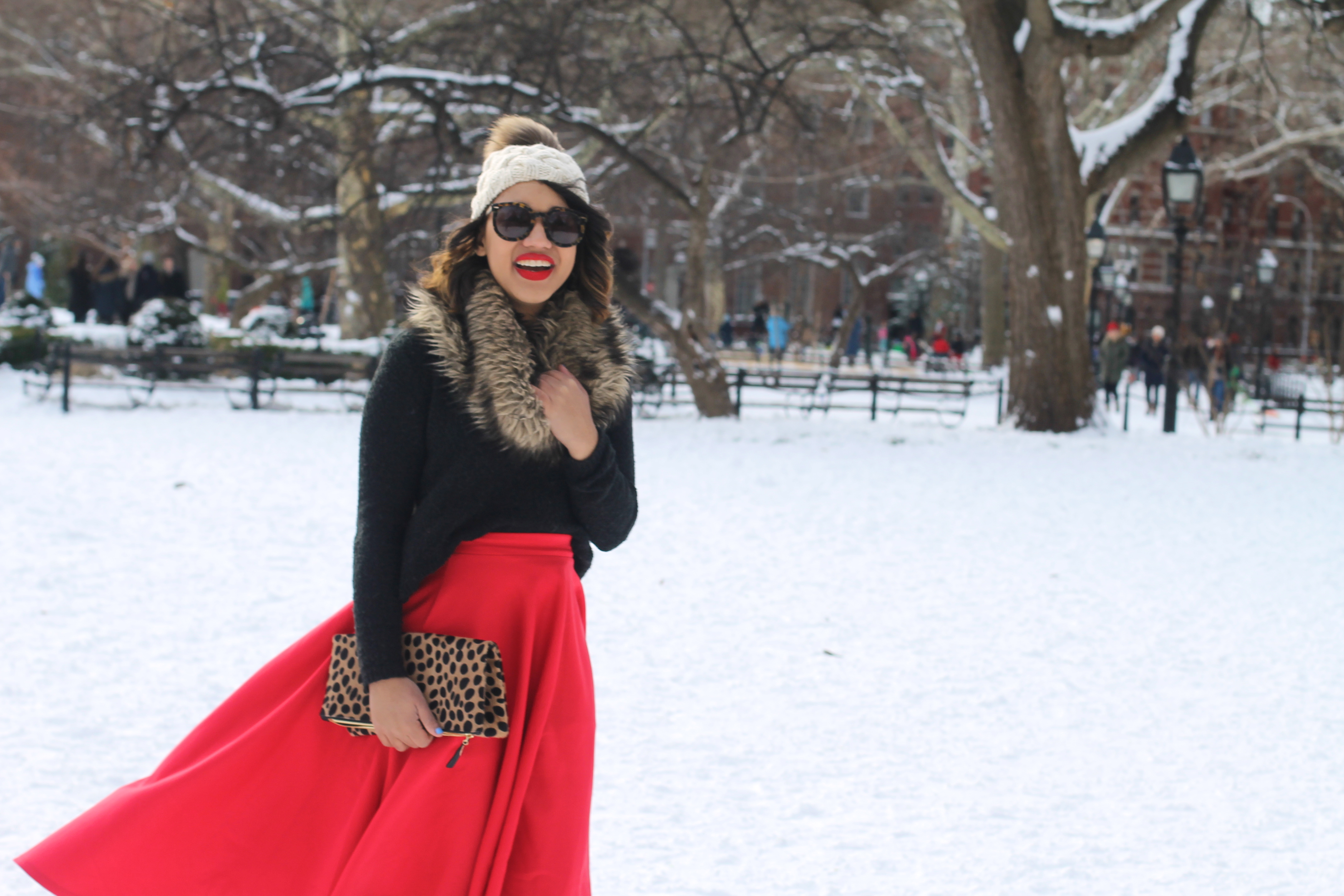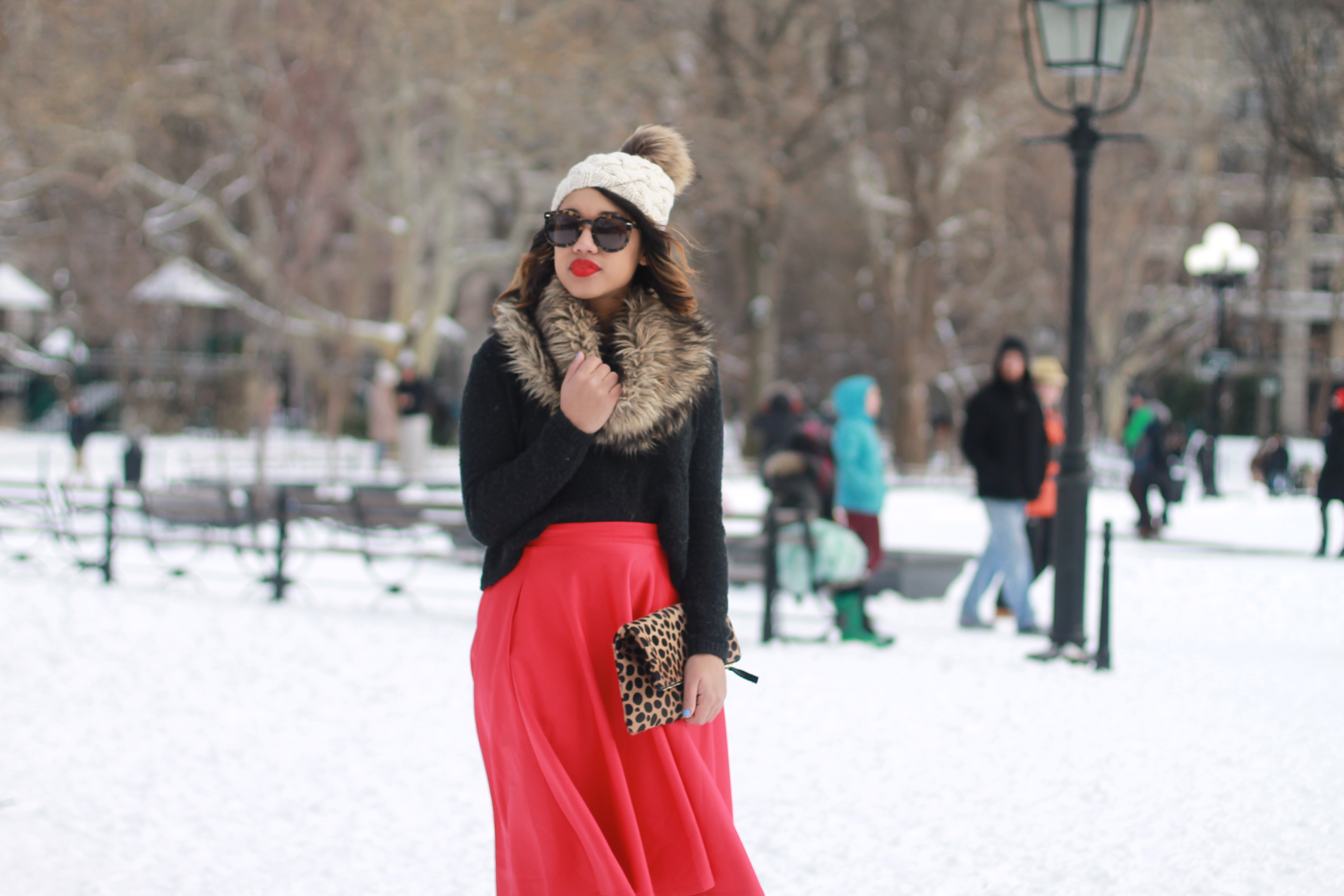 I am not the biggest fan of pants so when the temperature drops, I double up on tights so I can keep warm without turning to jeans. So if my legs resemble the size of sausages (mmm sausages) it's not because I've been stuffing my face with donuts (yes it is) but because I'm only able to bare the burr with two pairs of tights – totally worth it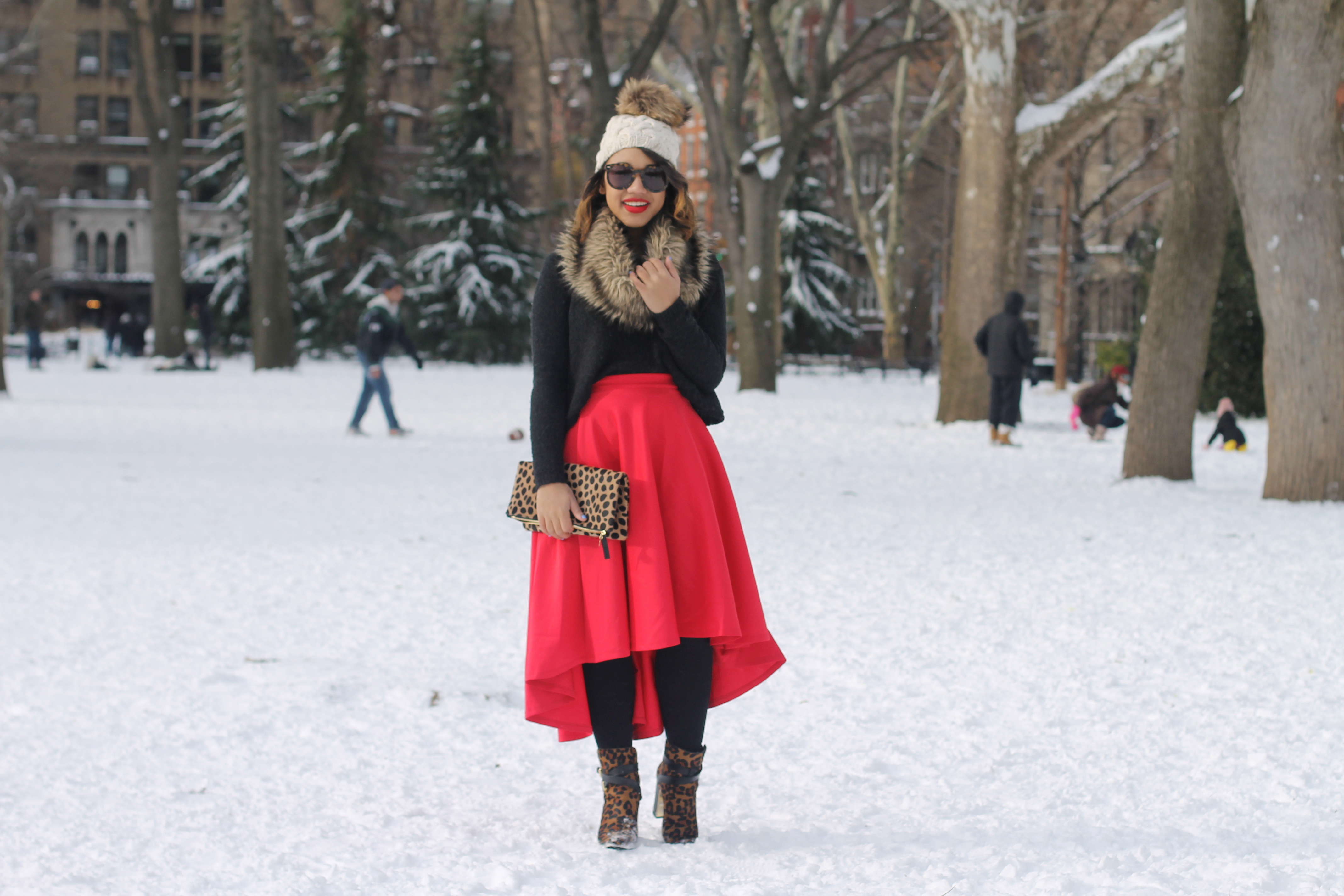 Red Midi Skirt || Black Cropped Sweater || Fur Scarf
Leopard Clutch || Leopard Booties || Sunnies

What do you do to keep warm without compromising your style? I'm always looking for new tips and tricks!
SHARE OR SAVE FOR LATER