Jun
24
2015
Jun 24 2015
Sectional Style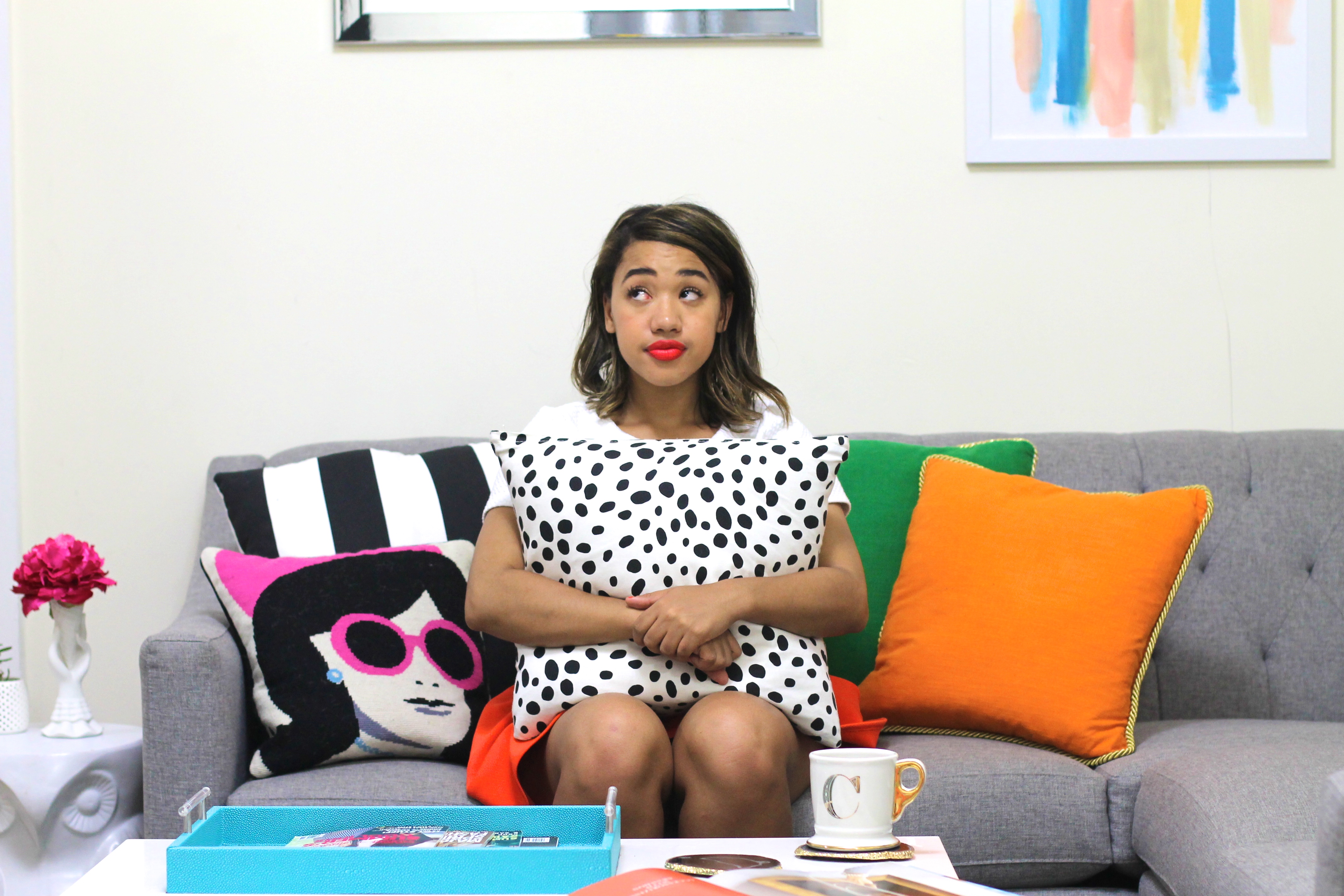 Hey Guess What – I have the worlds greatest sectional … seriously I do, and I can't wait to share it with you!
So come on, sit down, relax, put your feet up, take a load off and all the other awesome stuff as I share my new sectional from Apt2B and how I made it my own.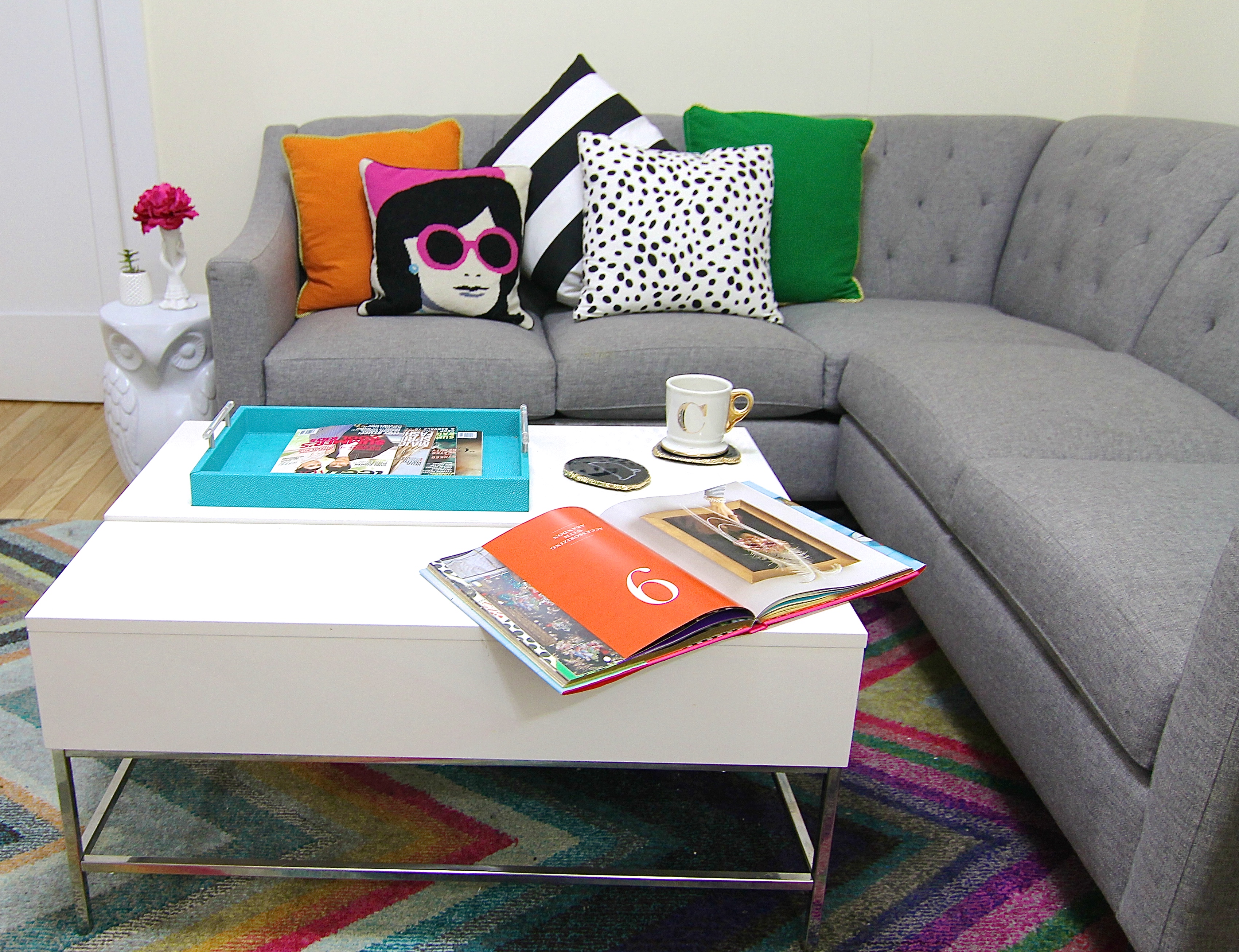 The centerpiece for every living room is the sofa, if you remember my old apartment you'll remember I had a teenie tiny yellow velvet love seat (see it here). Honestly there wasn't even room for Waffles and I to get comfortable on it, let alone room for Paris! So when I moved down stairs (I'm serious, I moved from my old apartment to my new/current apartment in the same building, but floor down) the most important part of the new apartment for me, was the Sofa.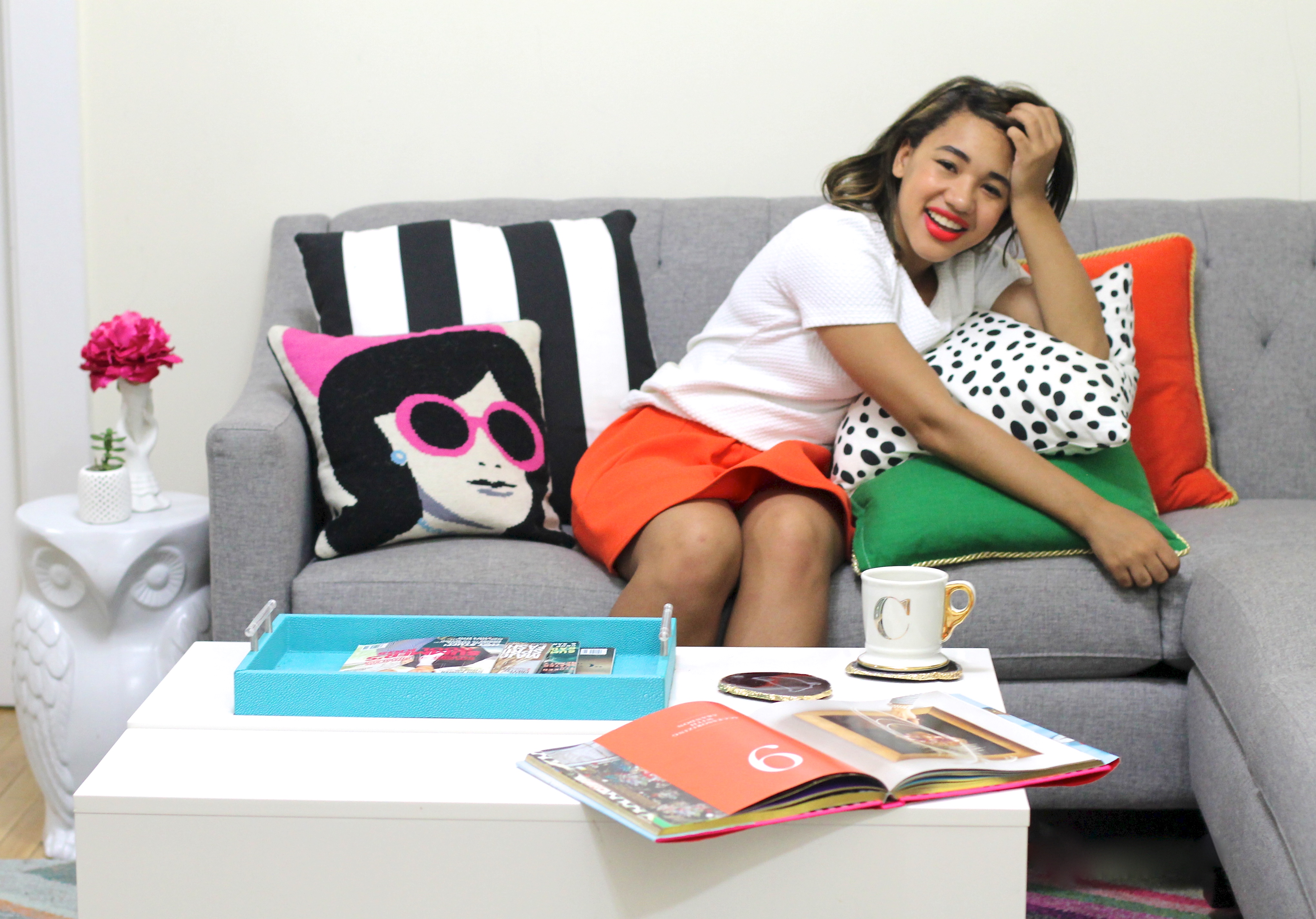 I knew I wanted a sectional, because I love to entertain and have my friends over and lets be real, because I love to put my feet up and watch TV – Is anyone else obsessed with Pretty Little Liars #ImAChild! Plus we have a rare thing in NYC – space, enough room to actually hold a Sectional, say what!!!!!!
Pillows and Tray by Society Social
No lie, I searched for weeks for the perfect sectional, I looked everywhere but I couldn't find a good balance of what I wanted, the size a needed for the price I could afford… that is until Apt2B came into my life and saved me.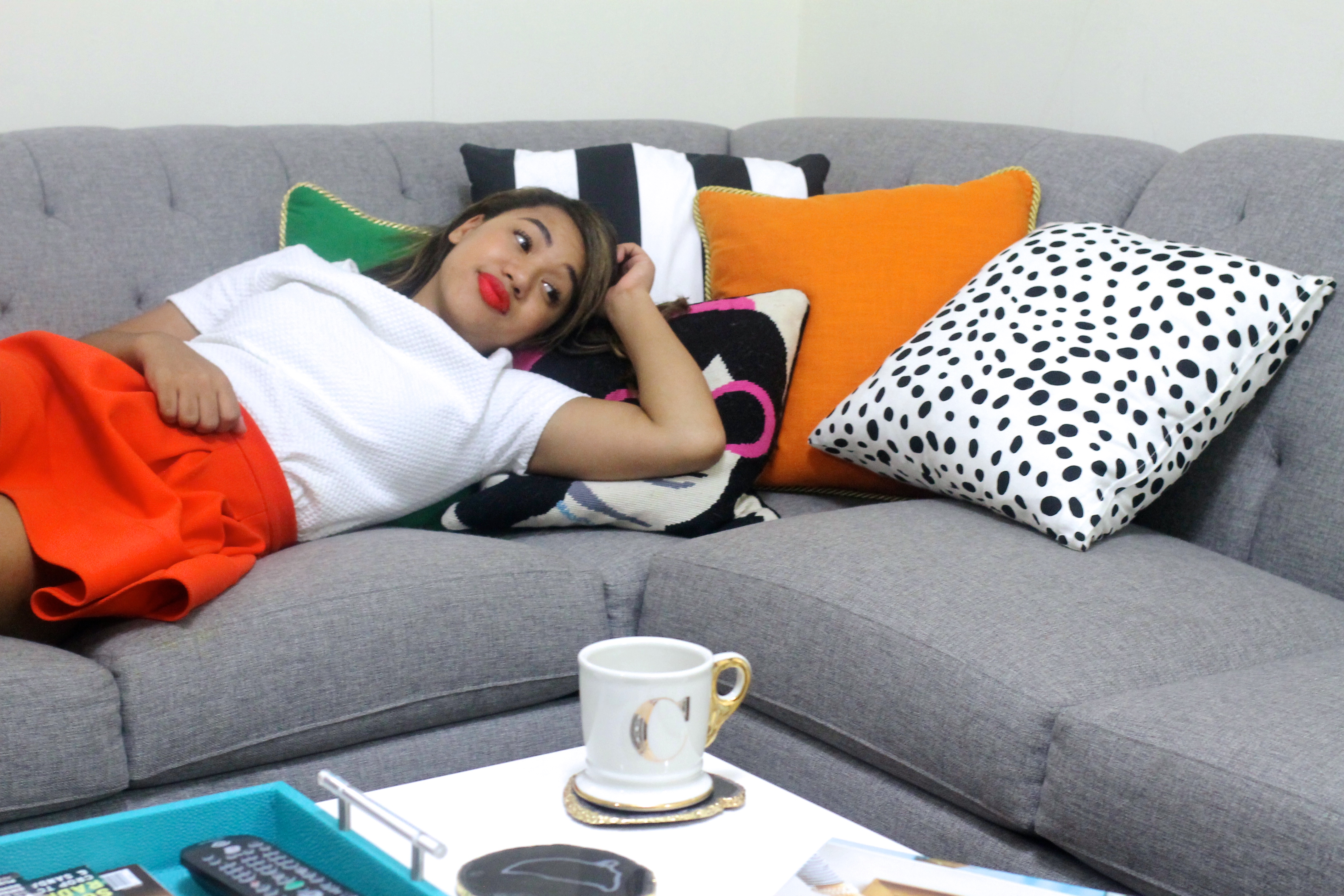 Honestly, I hadn't heard of Apt2B before my mom suggested them (she's an interior designer but lives in Arizona, fun fact that's where I'm from), but when I first visited their website I know they were the one. They're a super cool LA based furniture brand with the most amazing modern yet affordable furniture. They're made in the US, come in custom fabrics and have the most amazing selection – a totally cool brand, with the product to back it up and I'm just obsessed. Anyways, when it comes to furniture I am really picky about the brands I buy from because of durability, quality and comfort!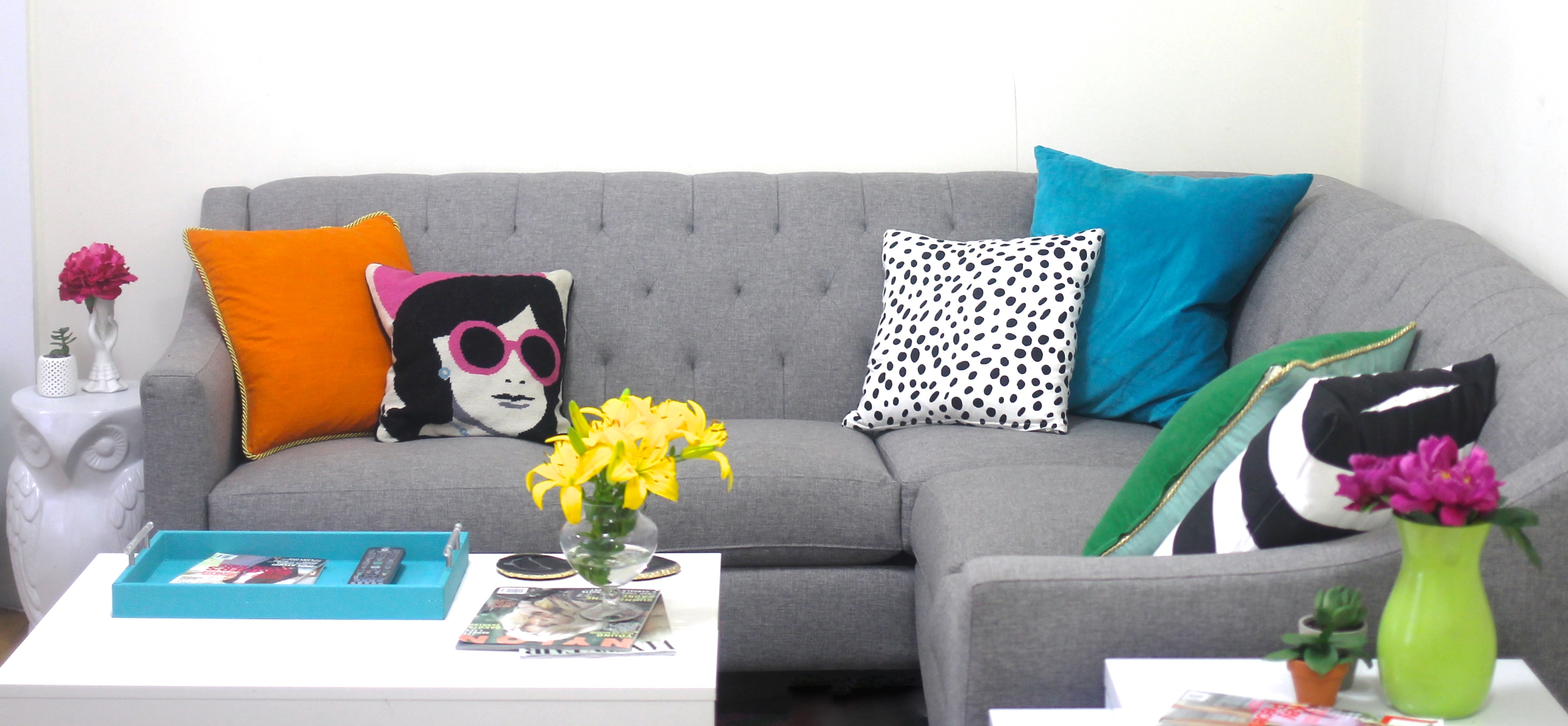 I really wanted to stick to what I know and go for a yellow sectional for my home like last time or maybe even switch it up with something crazy colorful but Paris shut that down real quick, so we settled on the cutest grey tufted sectional with a vintage vibe yet modern flair, the perfect mesh of our styles and made of upholstered in stain resistant textured poly-blend fabrics so it's totally Waffle-proof and French bulldog approved. I off set the grey with bright pillows and a crazy colorful rug to make the room more Courtney!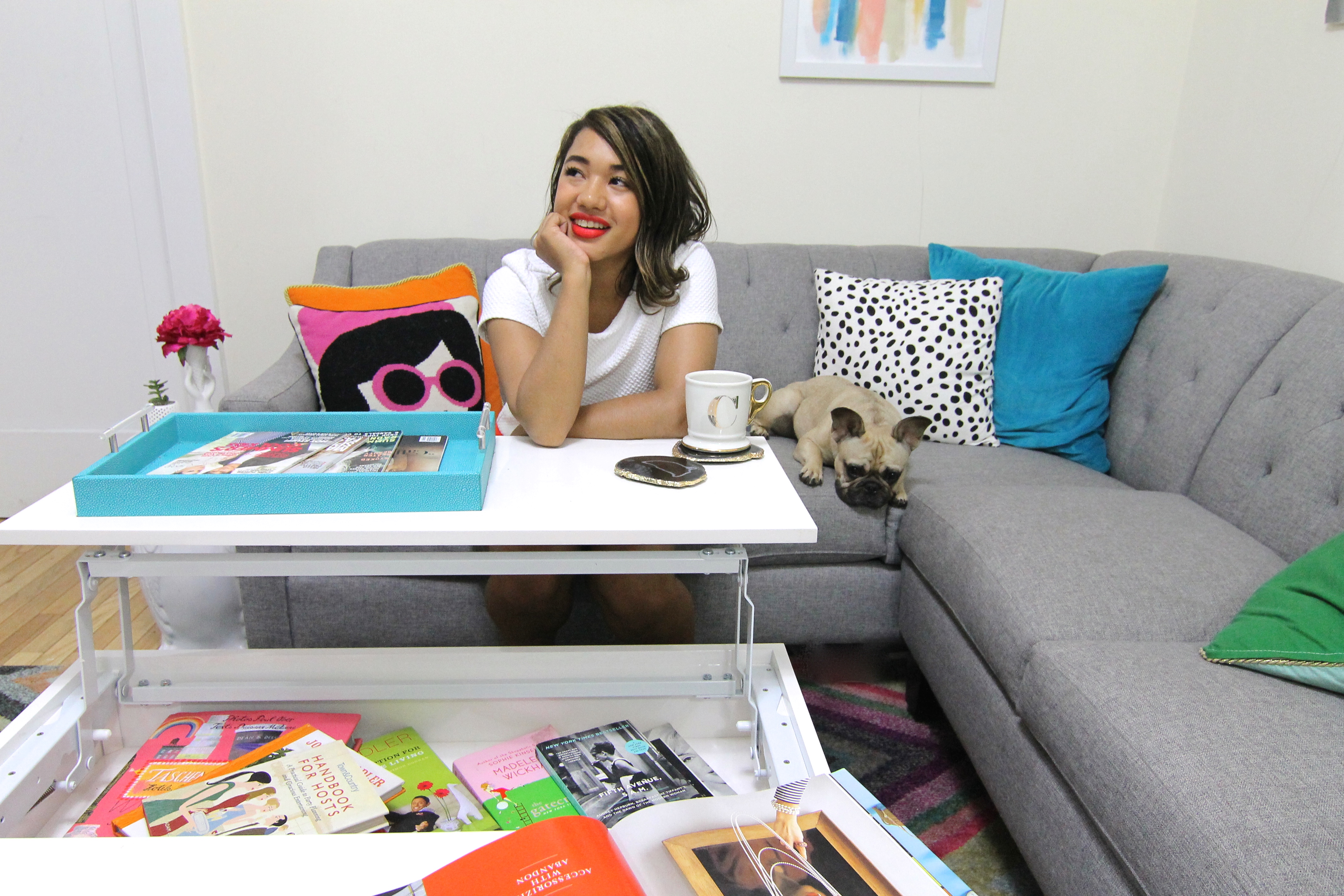 Oh and guess what else, since I am now such a big giant brand fan of Apt2B I have teamed up with them for a super fun give away where one reader will get a $500 gift card! You just have to enter your email address below and the winner will be randomly selected at the end of the month. I will then announce the winner on social media so be sure to follow along, @colormecourtney and @apt2b to see if you're the lucky winner!
Featured Piece: Grey Tufted Jackson Sofa from Apt2B
Use the code COLORME for 10% off

Pillows from Society Social – Orange/Red; Turquoise/Green; Spotted; Striped
Turquoise Shagreen and Lucite Tray from Society Social
Jackie O First Lady Pillow from Jonathan Adler
Lift Up Table from West Elm
Ice Cream Vase from Lulu and Georgia
Art from Lulu and Georgia:  Beach; Painted Ladies; Desert
Frames from Framebridge
White Nesting End Tables
Owl End Table
Chevron Colorful Zig Zag Rug from Target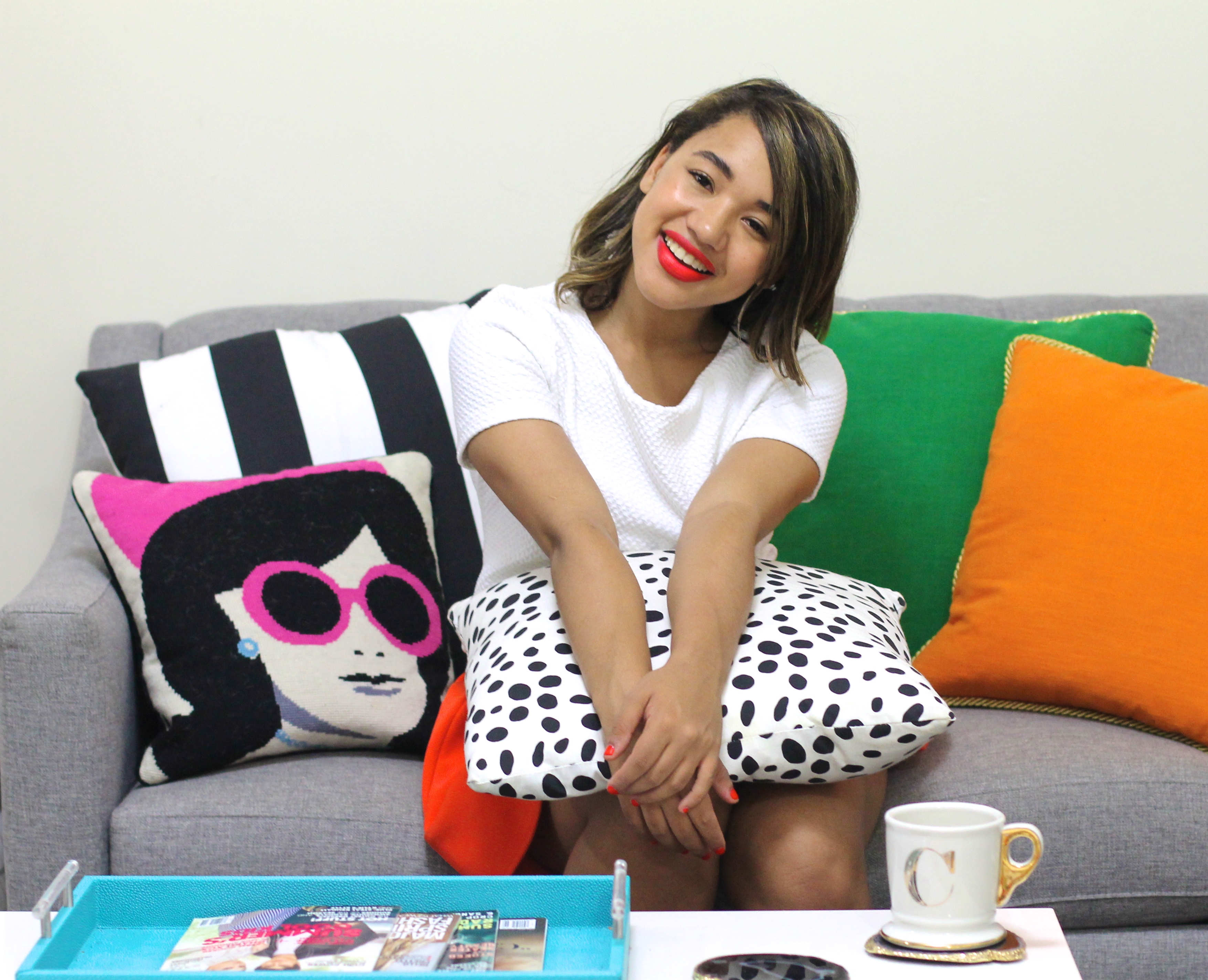 Big thanks to Apt2B, Society Social, FrameBridge, Waiting On Martha and Lulu & Georgia for being a part of this post.
SHARE OR SAVE FOR LATER