Mar
30
2016
Mar 30 2016
Soooo LA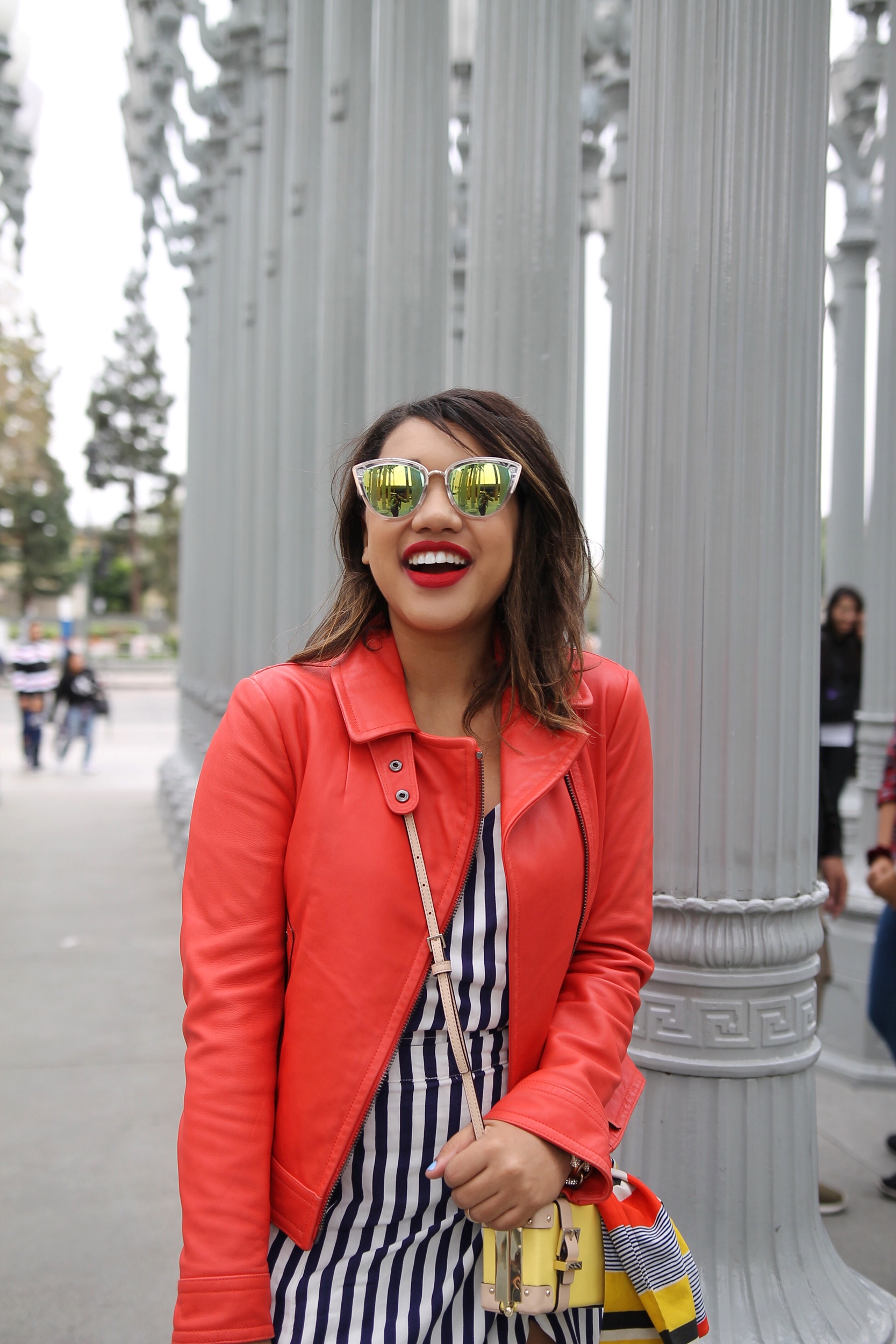 Stripes & sneakers & skirts – Oh My! Now tell me, am I like so totally LA yet or what?!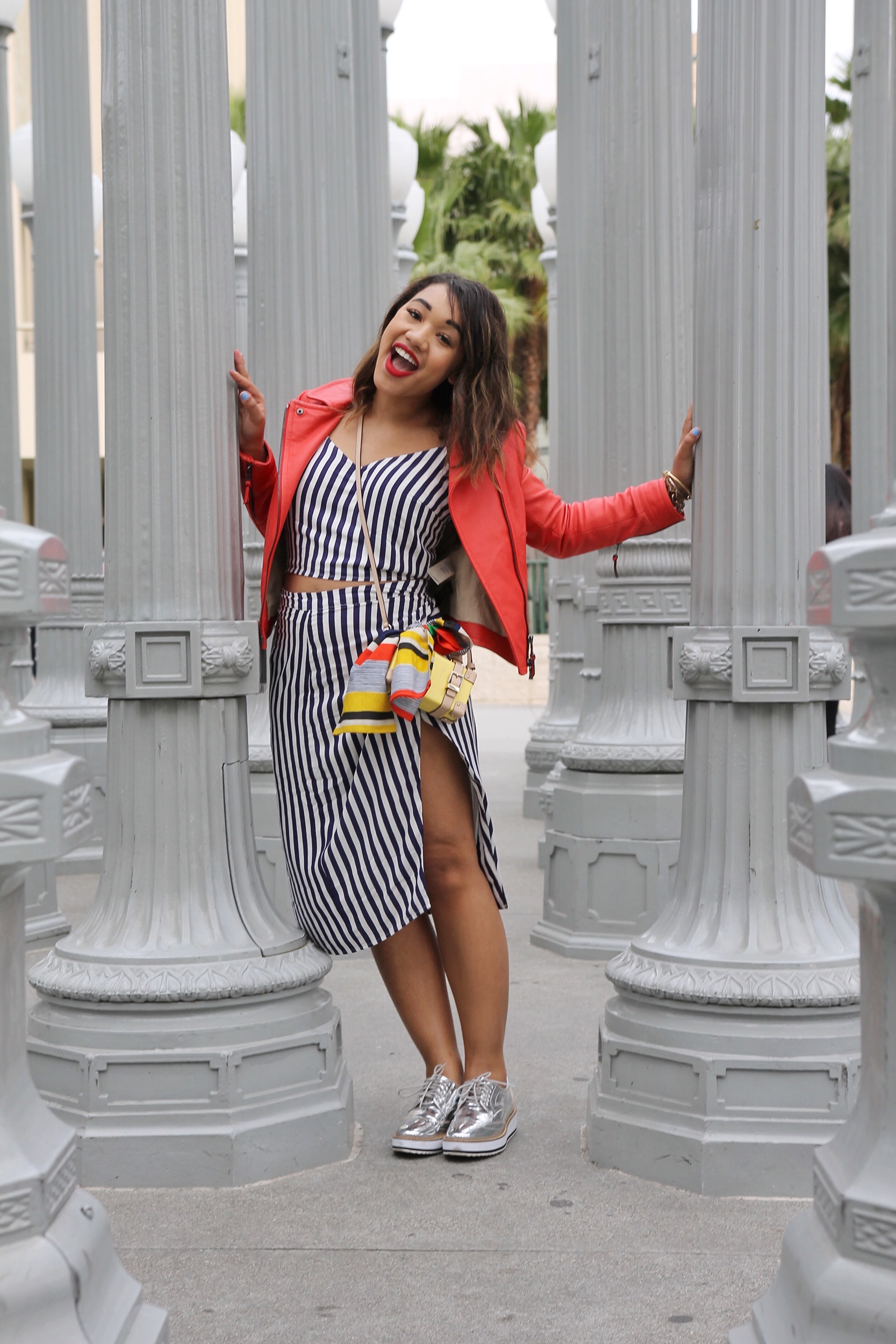 Let's travel back in time a bit to a few weeks ago when we jet set across the country to la la land!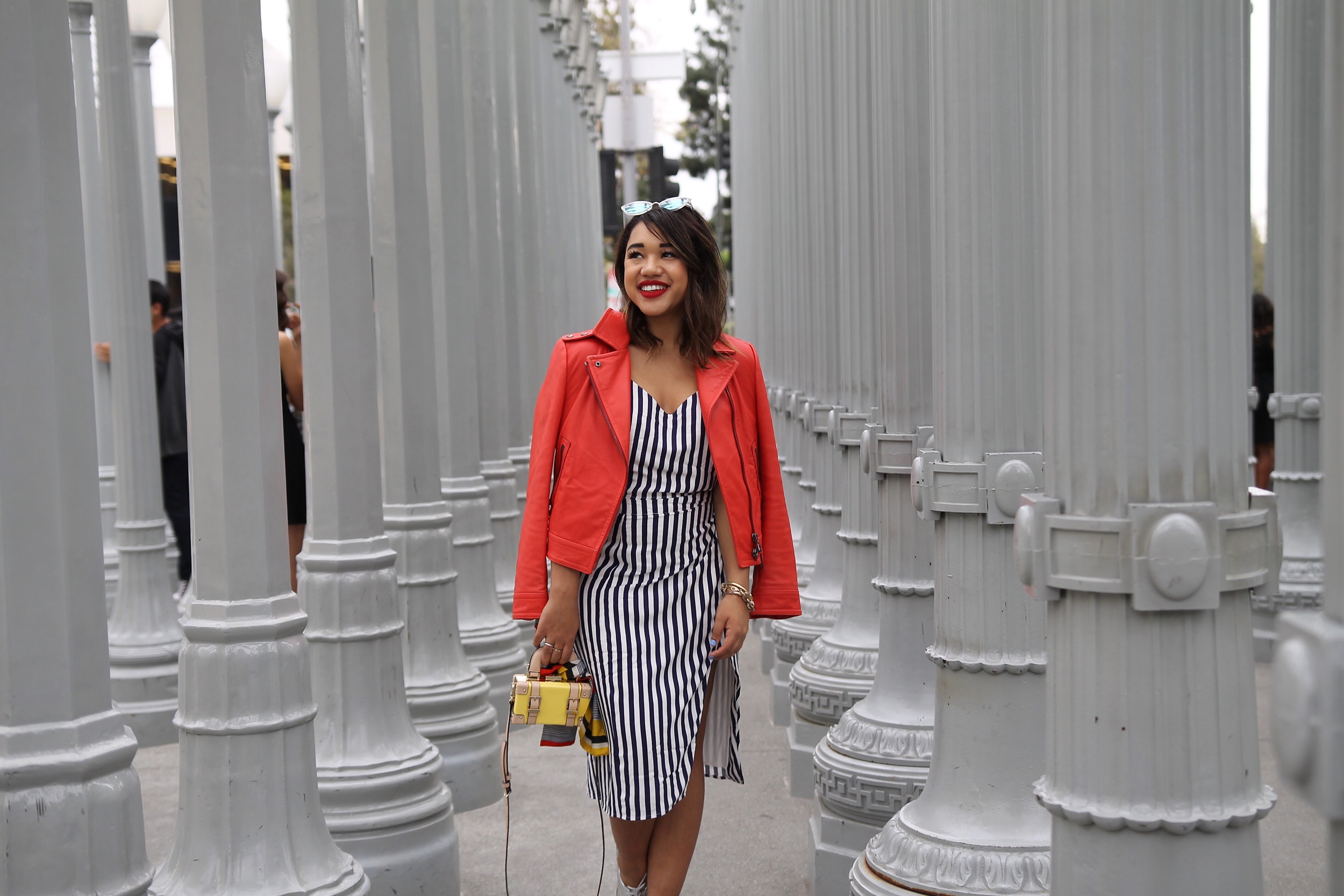 It was a whirl wind of a weekend, spent snapping pics and creating content (I think I averaged 4 looks a day, ha) but it sure was a blast! I'm excited to share some of my "West Coast Style" in the next few weeks!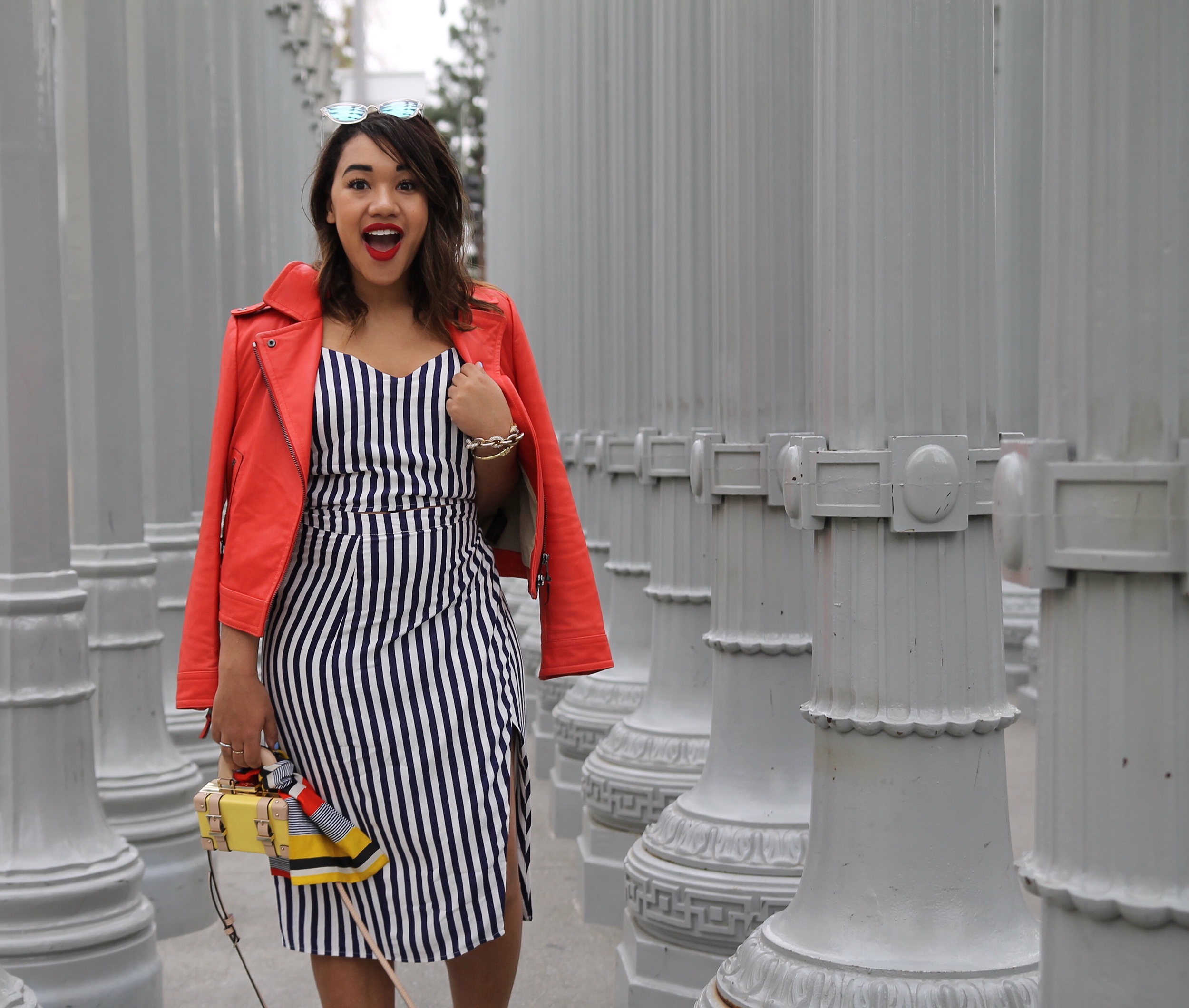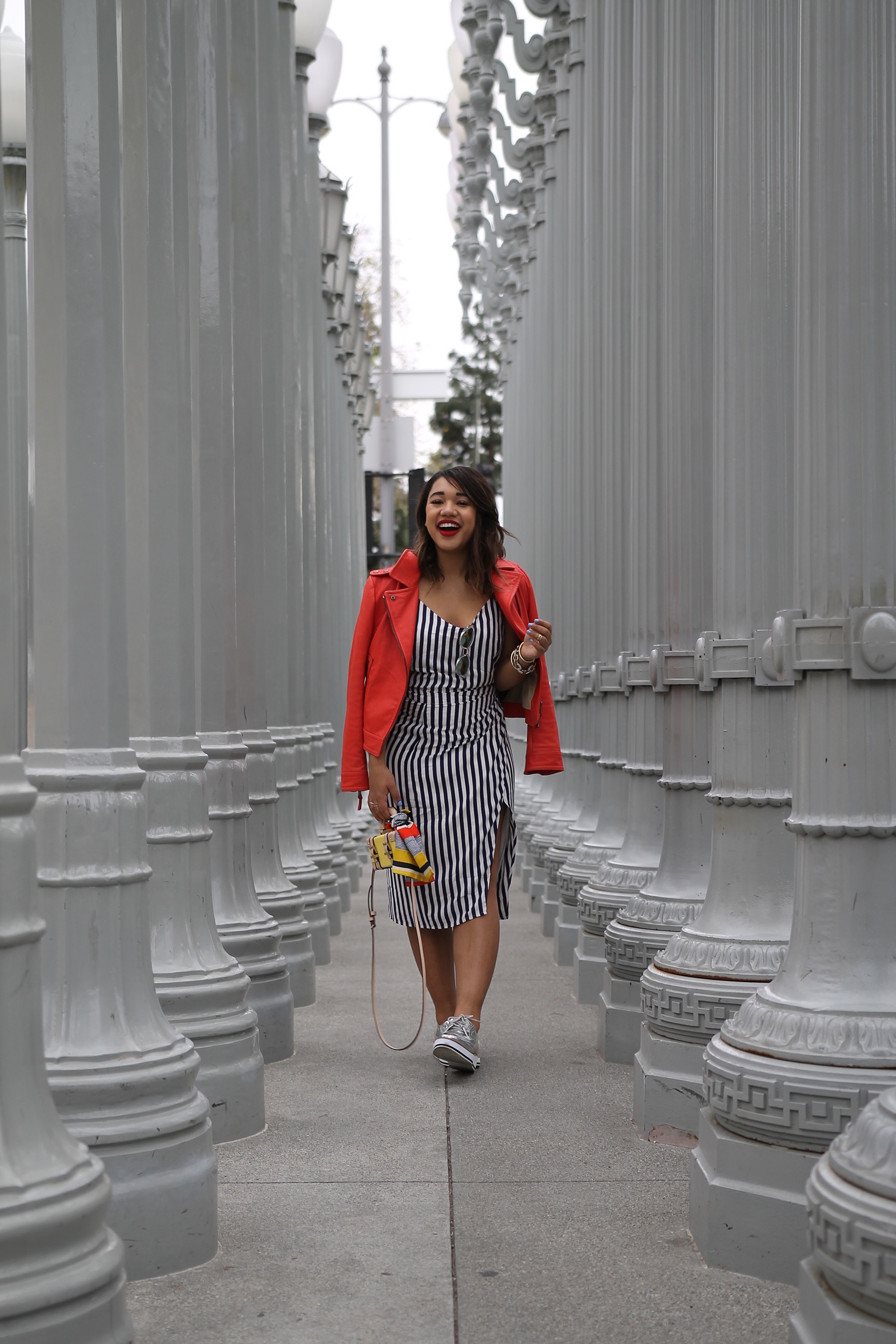 Enter LACMA! The Museum you've totally seen all over instagram, and there's a reason why! Outside the museum, they had the bright idea to instal this crazy cool lighting situation – to be honest, I'm not quite sure what it's for but it made for an pretty insta-epic photo!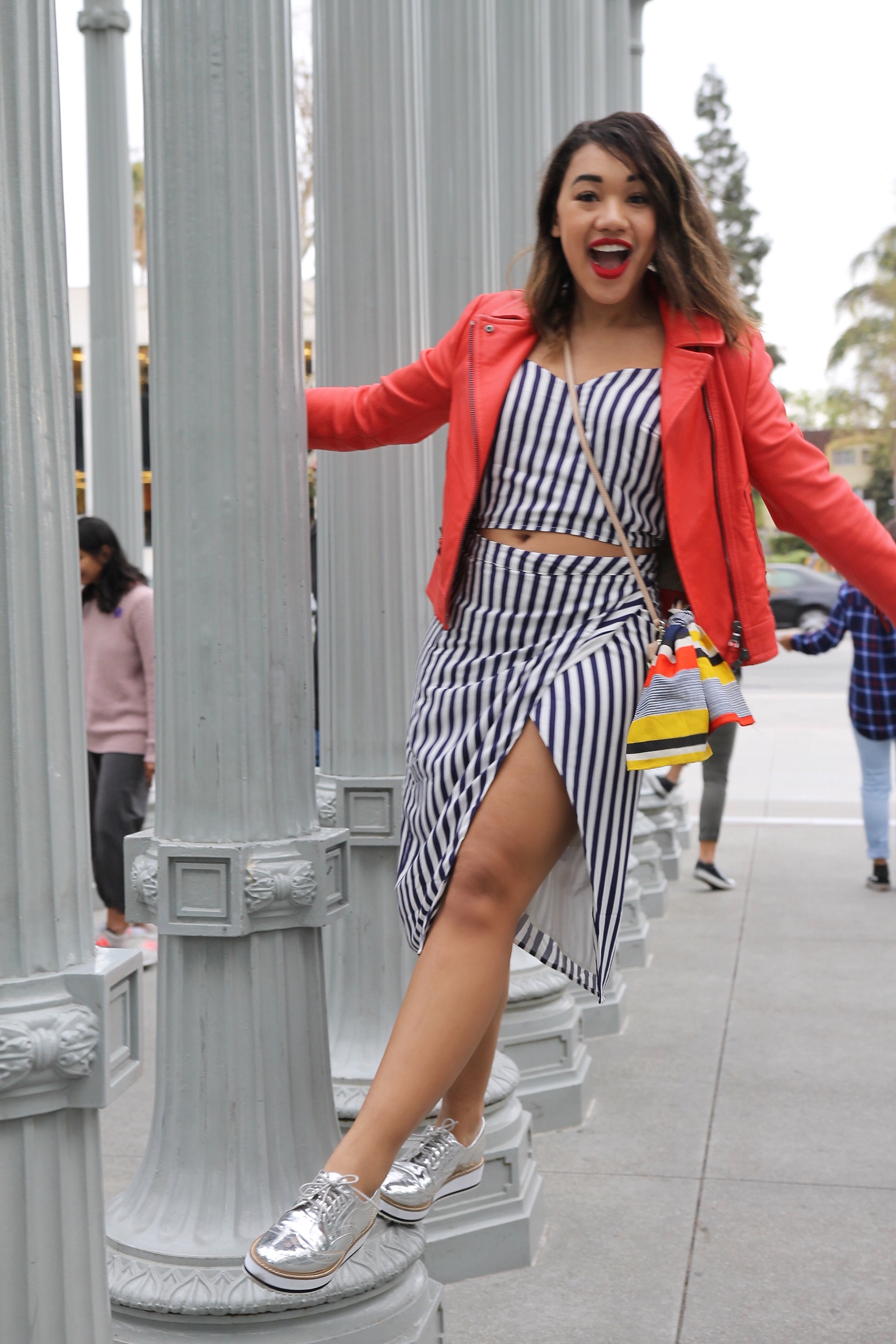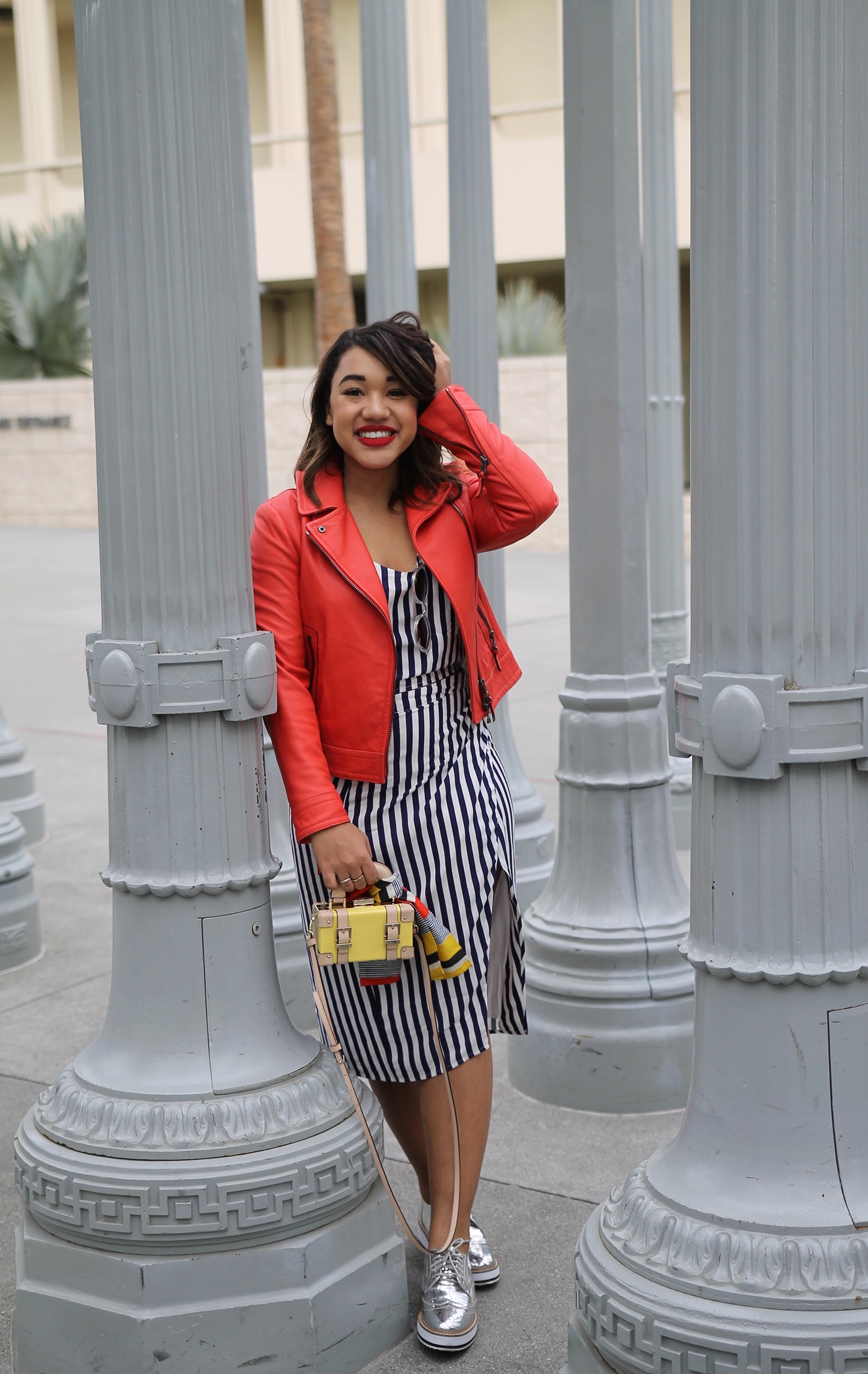 All the cool kids in LA rock sneakers and leather jackets on the reg. I tried to nod to the fashion culture, but also keep it Courtney with this look. I love this striped coord set (top & skirt) because you can wear them together or seperate and still make a statement! They are also awesome pieces to pack because you can make multiple outfits out of them! I paired the twinning set with my go-to red leather jacket and some fun flatforms to finish things off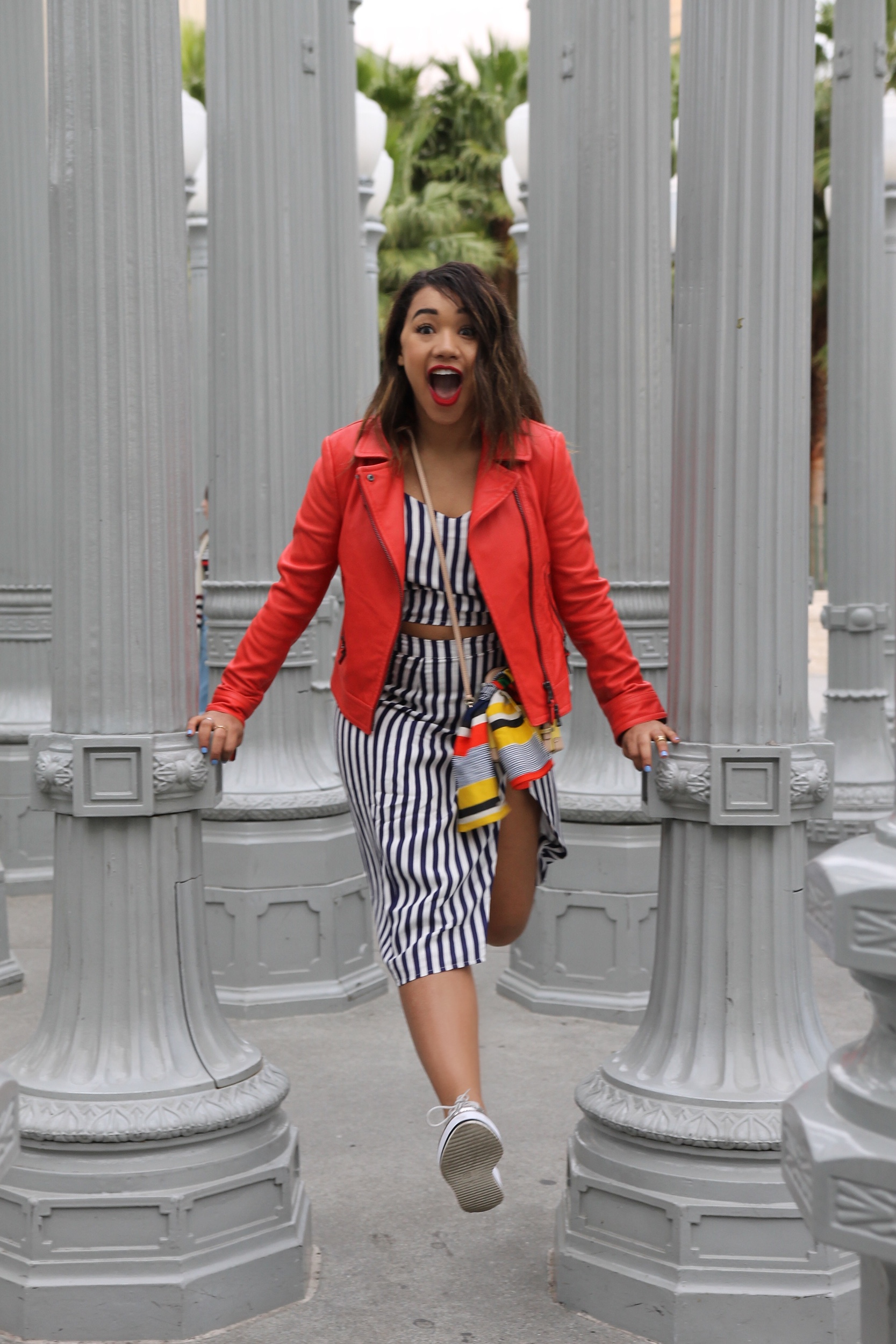 There's much more to explore at LACMA and in LA in general! Like I said, we only touched down for thirty hours (literally) to see Kobe play one last time (no lie lol) so we crammed as much as we could into the little time we were there! Stay tuned for more fun post & a recap of our stay coming your way!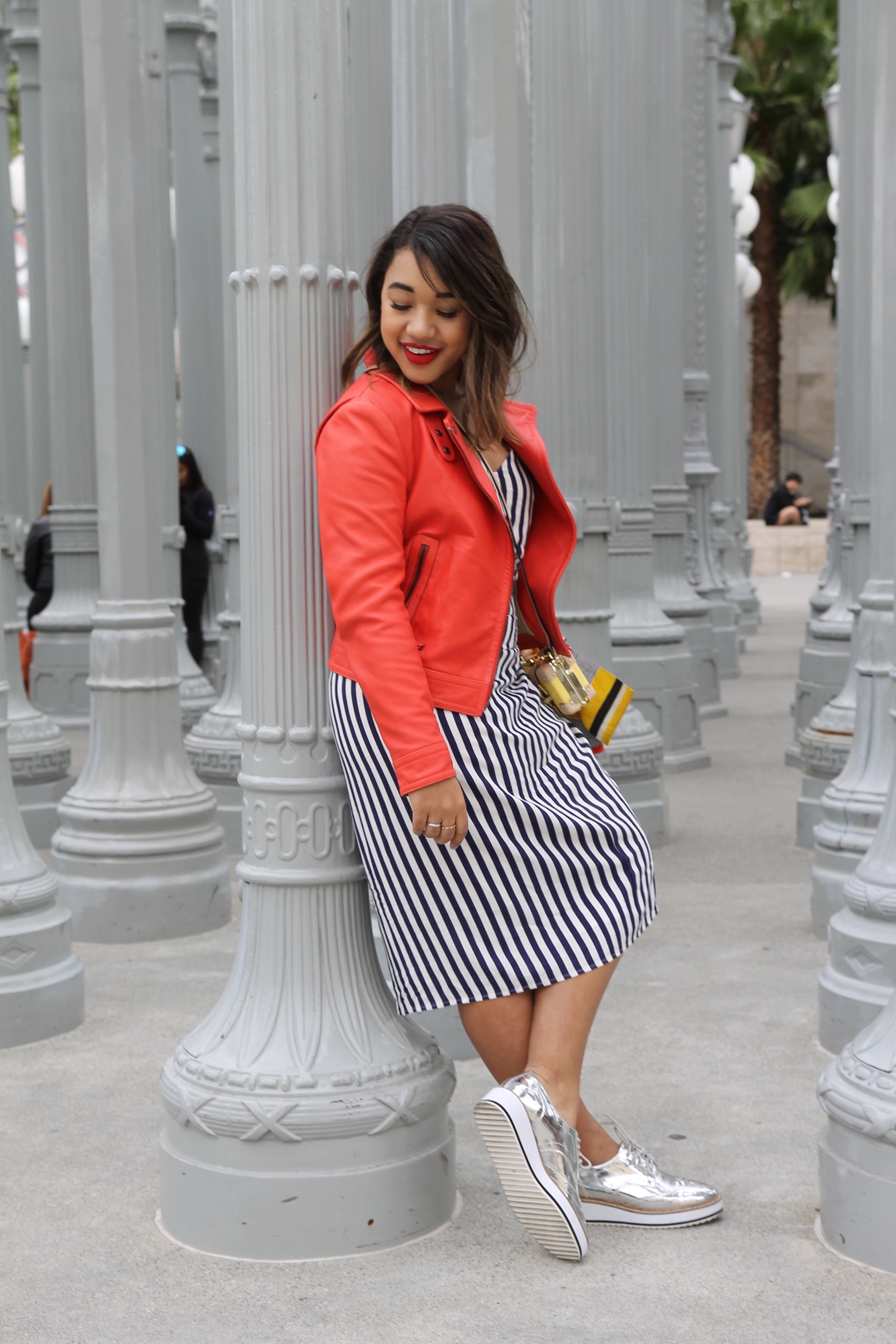 Skirt || Top || Jacket (similar here & here)
Bag (also here + more colors) || Shoes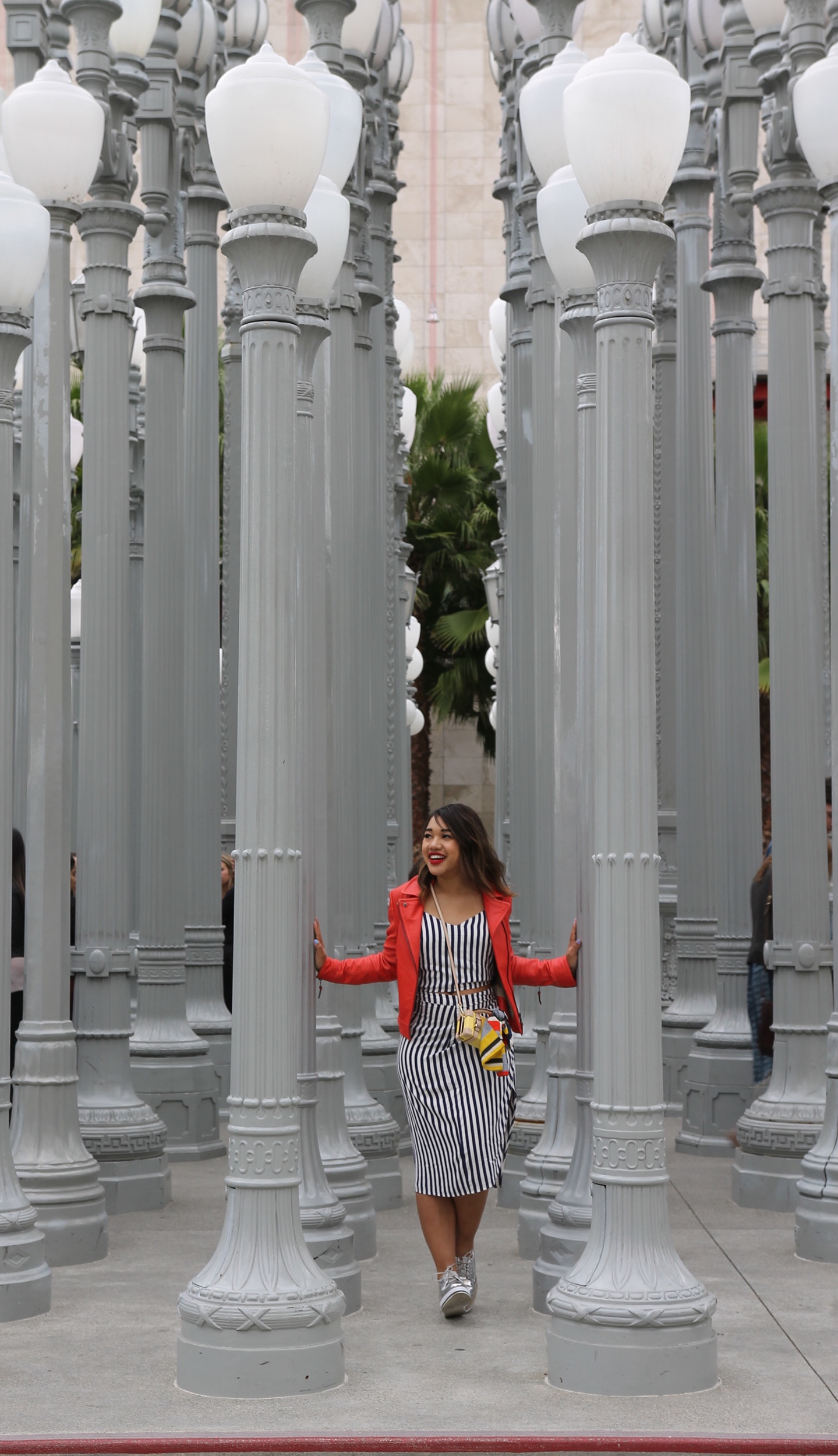 SHARE OR SAVE FOR LATER