Mar
2
2015
Mar 2 2015
Sleeveless for Spring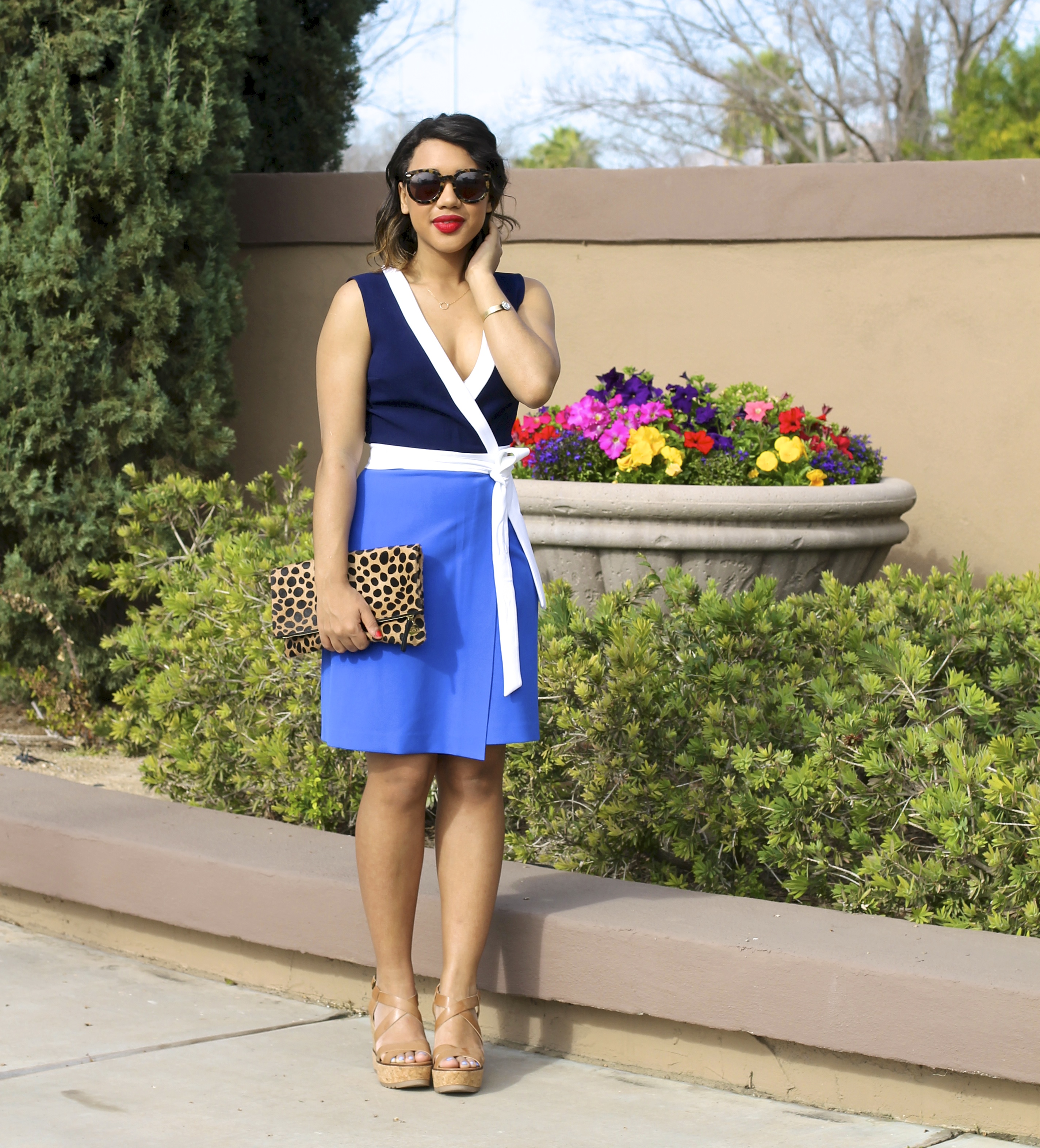 Who's ready for Spring? (uhmm, me) bring on the short shorts & sleeveless dresses!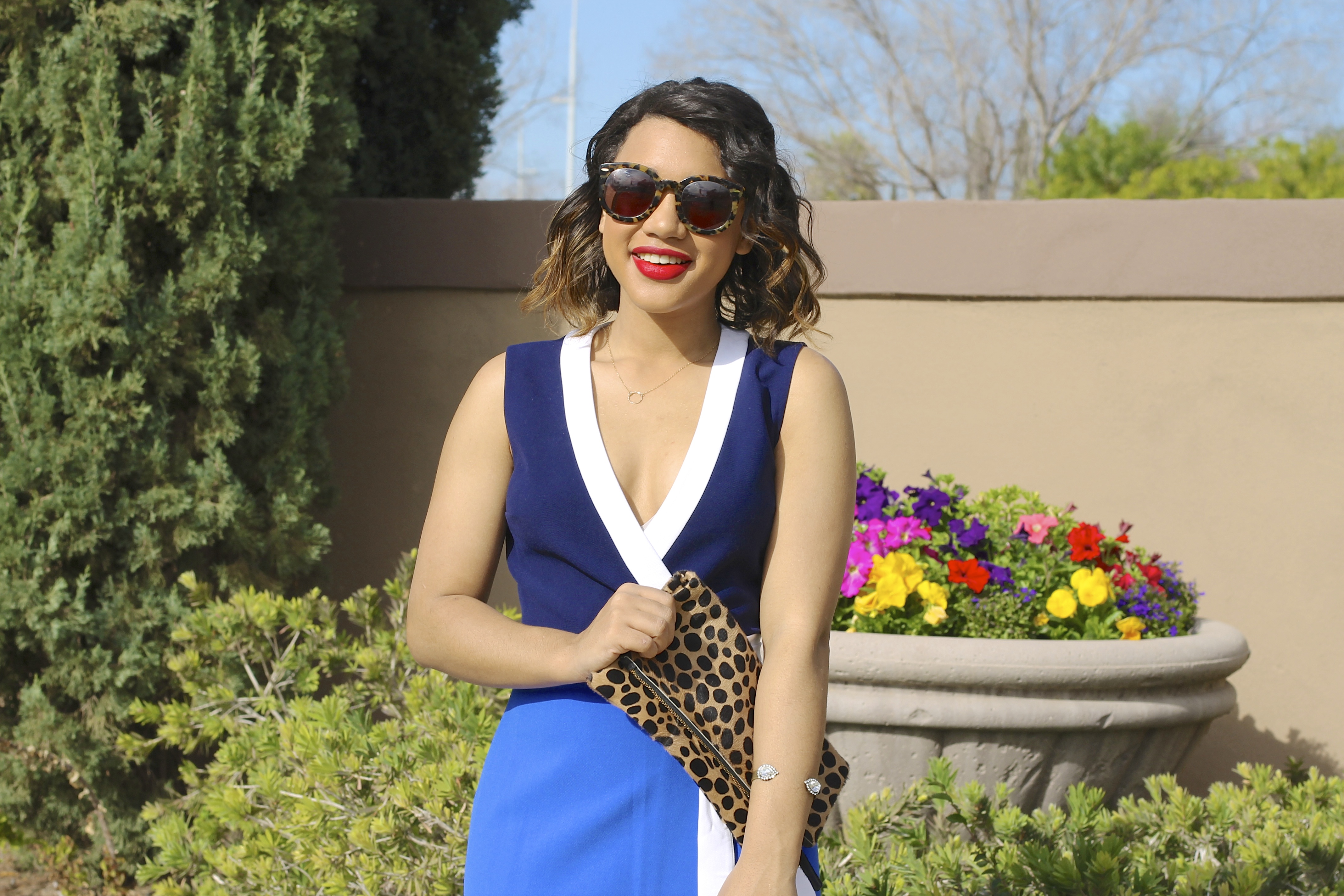 If you've caught the Spring Fever… welcome to the party! I've been dreaming on going sleeveless for weeks now and finally got the chance to put some of my new Spring pretties to work when I visited my home state a few weekends back! At the top of the to-wear list with this gorgeous color blocked number from the one and only DVF.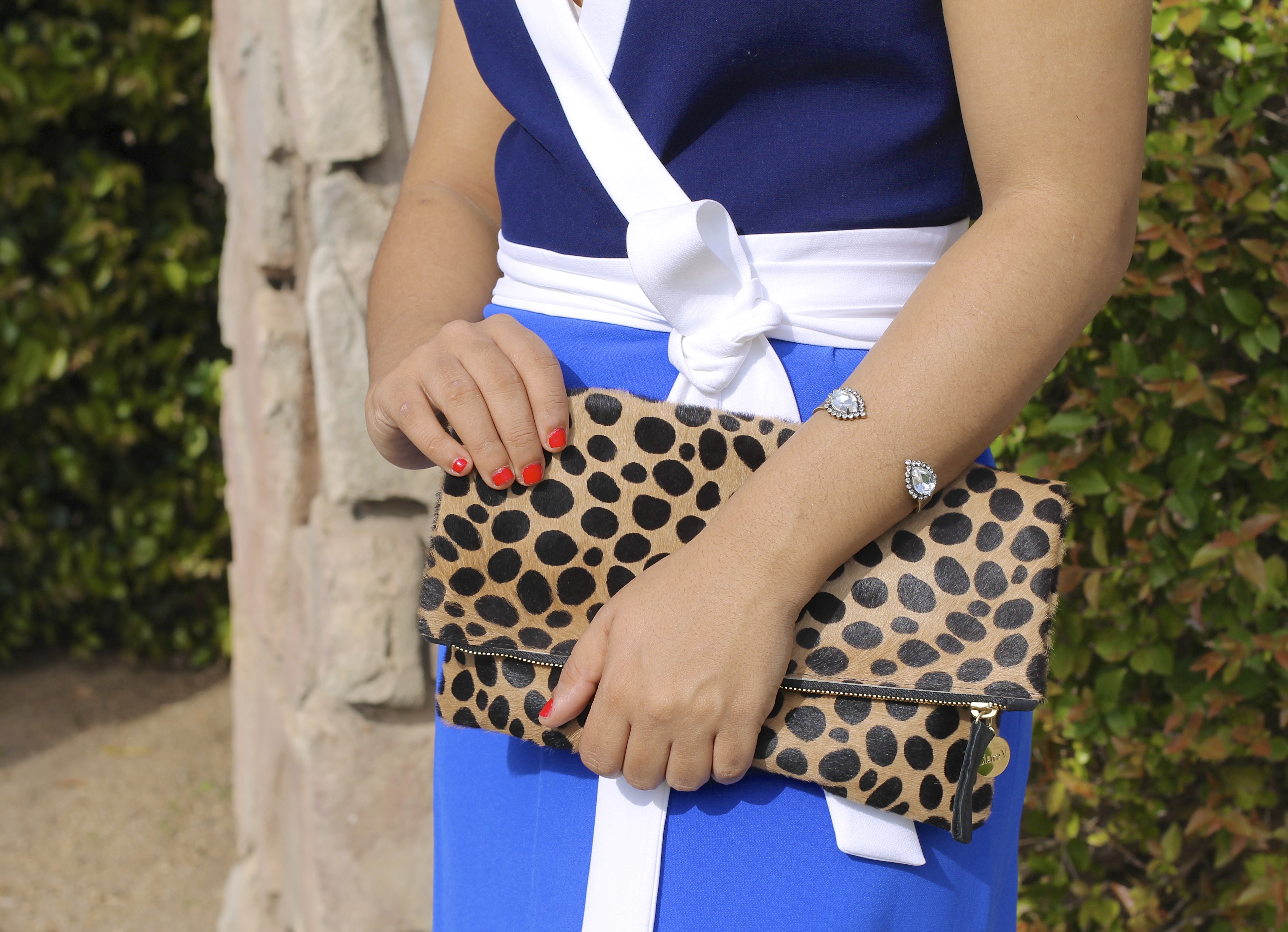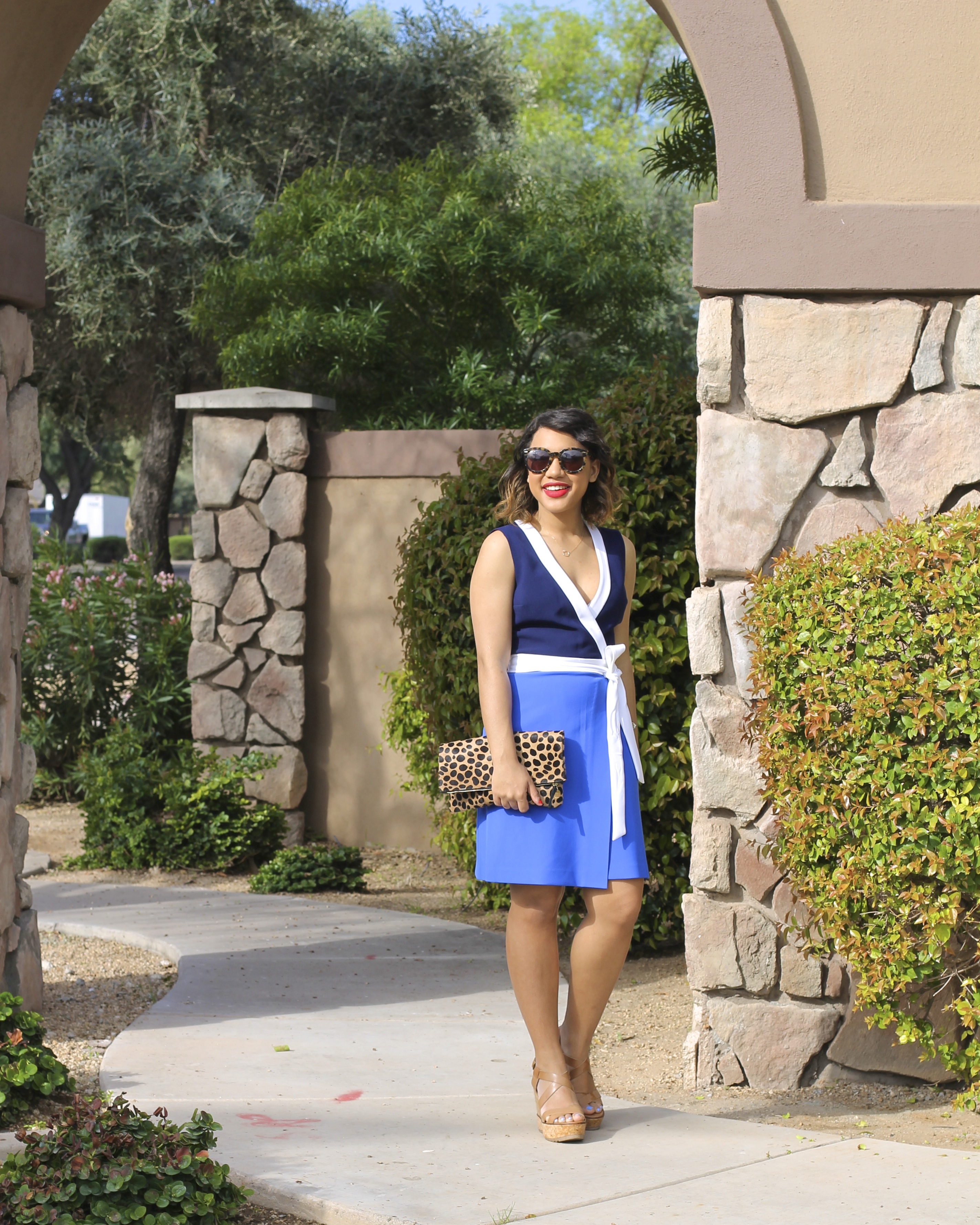 Fair warning, things are about to get real deep, haha well kind of.. So Fun fact, I used to be crazy self conscious of my Shawn Johnson arms… seriously, I have never done any weight lifting but I still look like I am training for the 2016 Rio games. Anyways, I spent a good six months working out twice a day every day for 45 min each trying every trick in the book to in an attempt to slim my unwanted arm candy… but no cigar. It drove me crazy and as I continued to be unsuccessful, my self-consciousness only grew.  Despite living in 125 degree Arizona heat at the time, I refused to bare my arms wearing party cardies over every tank and never showing a single bicep. One night, I went to the movies and ate my weight in red vines, I would usually then go home and double my highly work to punish myself for bad behavior before when I realized, I had gone a bit Color Me Crazy… and for what? Who cares if I can't go sleeveless without inviting everyone to the gun show? It was obviously who I am naturally, so why should I be ashamed? Just like that everything changed, I started embracing my body for how it is and stopped trying to alter it. I'm never gonna have crazy skinny arms, and there's no thigh gap here, but I decided to own it 😉 because life is too short (and donuts are too good) to do anything else!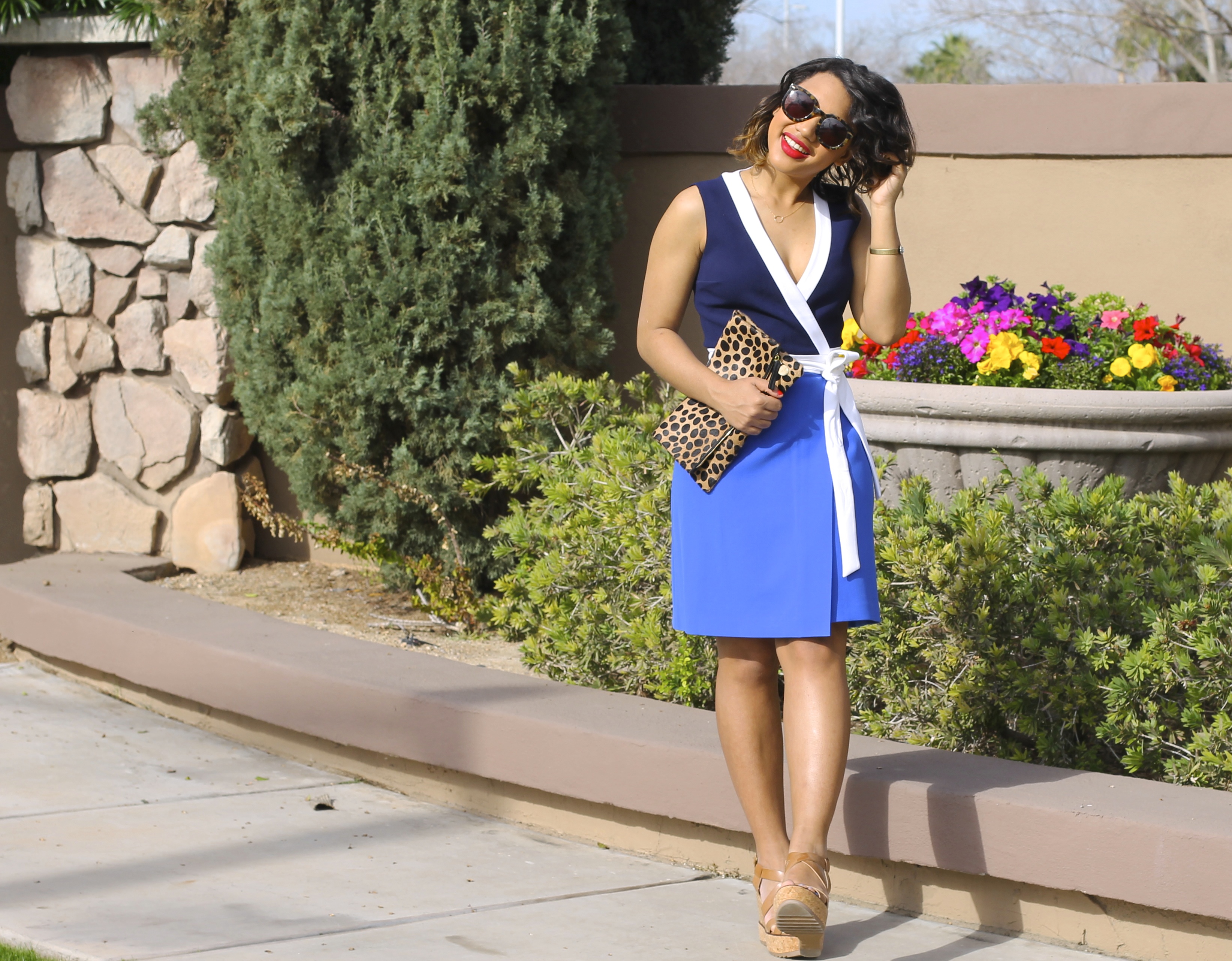 A DVF wrap dress is a closet must have (see how I wore my Fall fav here)! It literally looks amaze-balls on everybody type and can be worn so many ways. This one is a little low cut but still sophisticated enough to wear to a casual wedding or outdoor springy cocktail party. Speaking of wrap dresses, here are some of my current DVF favs that you'll love in your closet now, but also 5 years from now – they are just that amaze.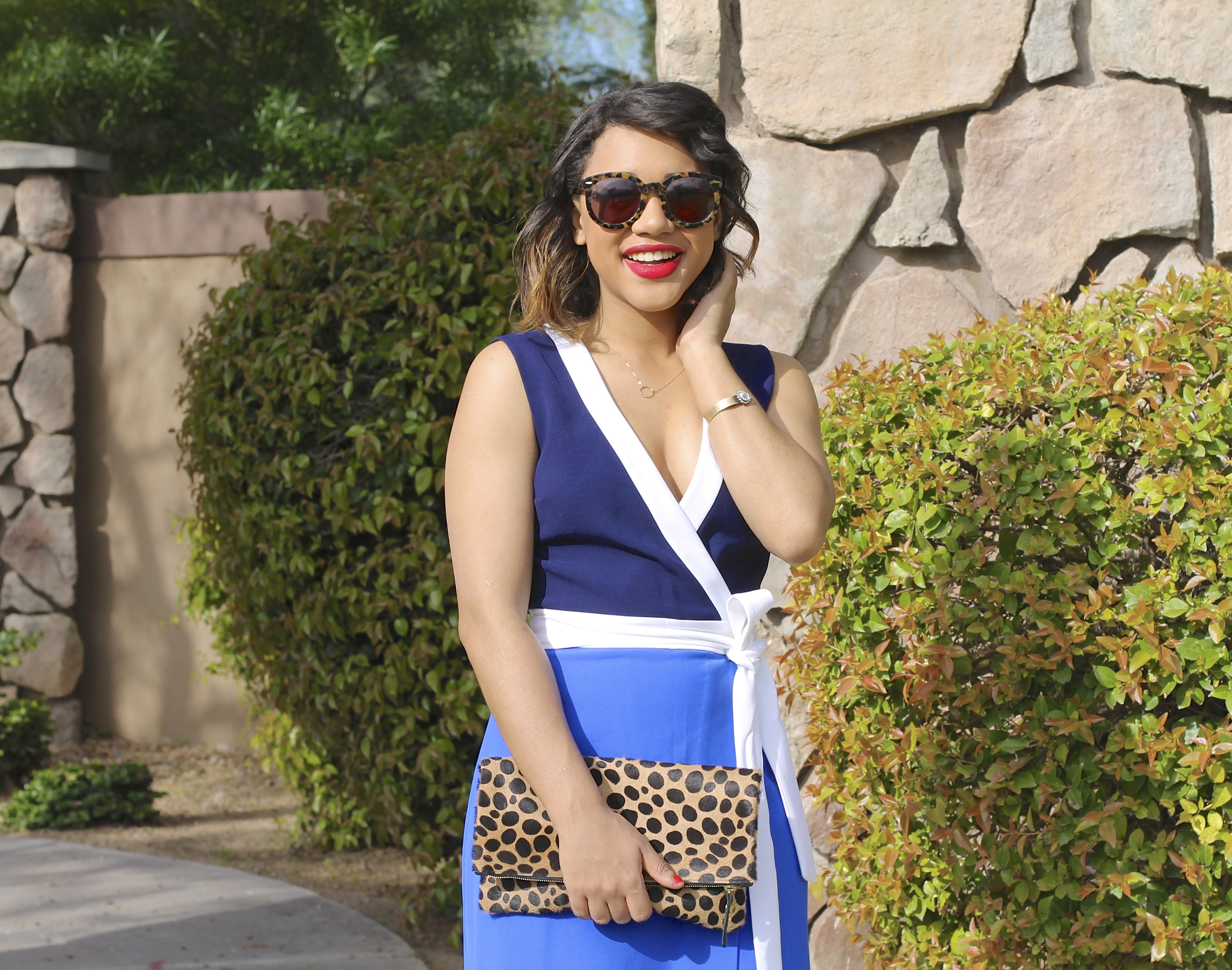 I love that you can pretty much rock a wrap dress with almost anything – this one would look great with white pumps and a
bucket bag
or
studded sandals
(even flats) & a big giant tote. I opted for a
delicate Moneé Elizabeth necklace
to accentuate the V,
nudge wedges
and a leopard clutch!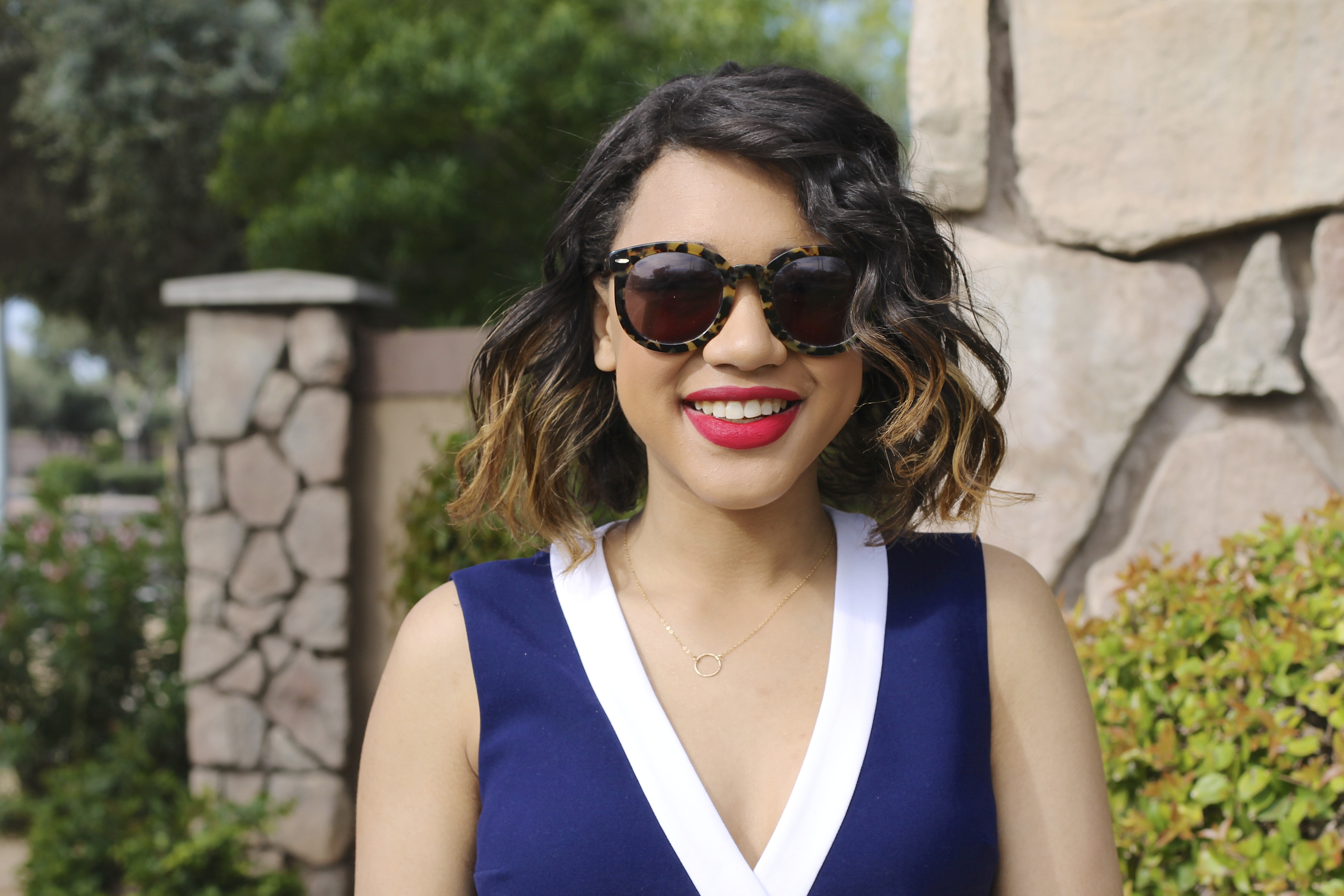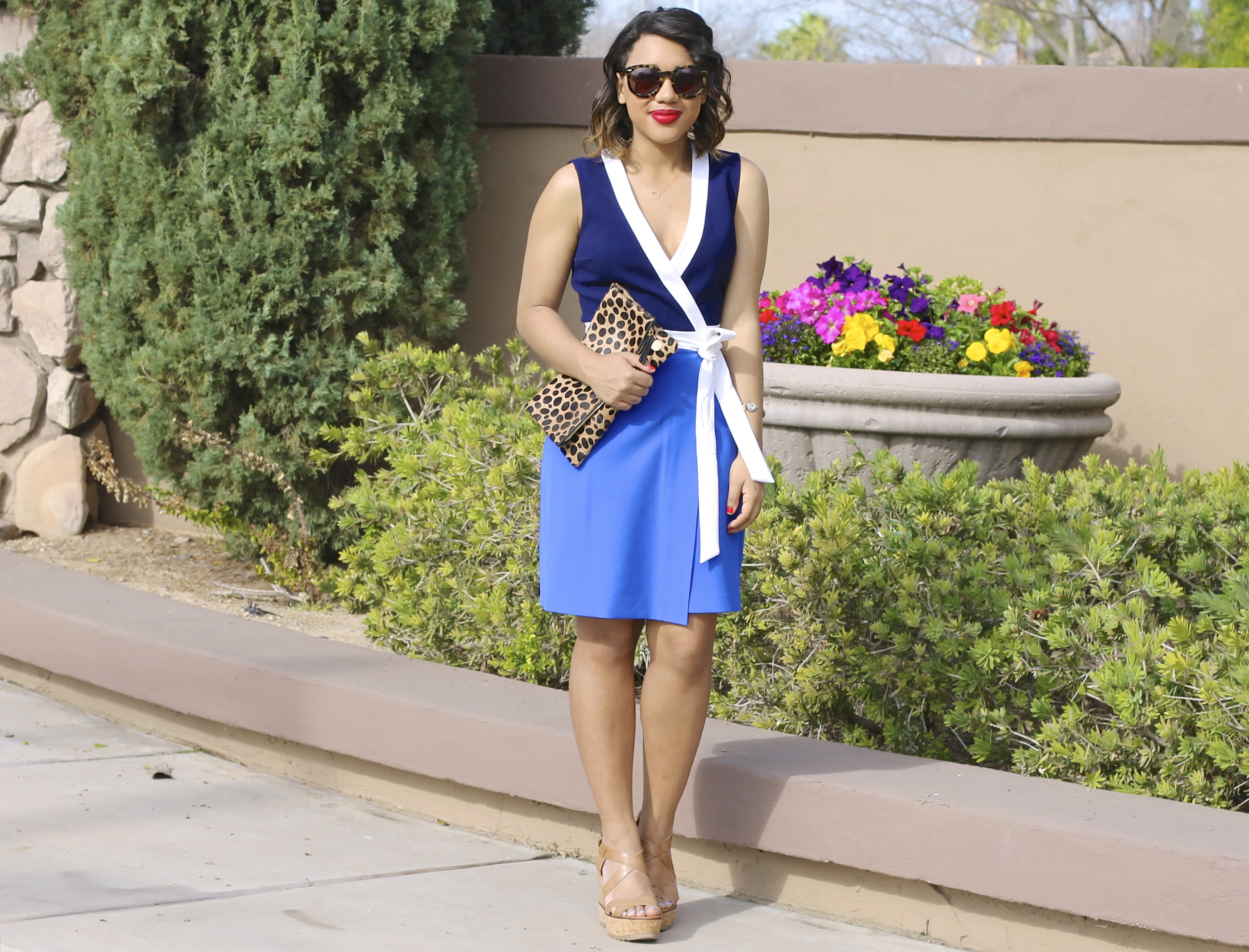 DVF Wrap Dress || Karen Walker Super Duper Sunglasses
Steve Madden Wedges || Clare V Leopard Fold Over Clutch (also here)
 Loren Hope Bracelet || Moneé Elizabeth Necklace

P.S. if no one has told you today, you're totally awesome just the way you are <3 As always, thanks for reading! 🙂
SHARE OR SAVE FOR LATER