Feb
16
2016
Feb 16 2016
Statement stripes & serious hues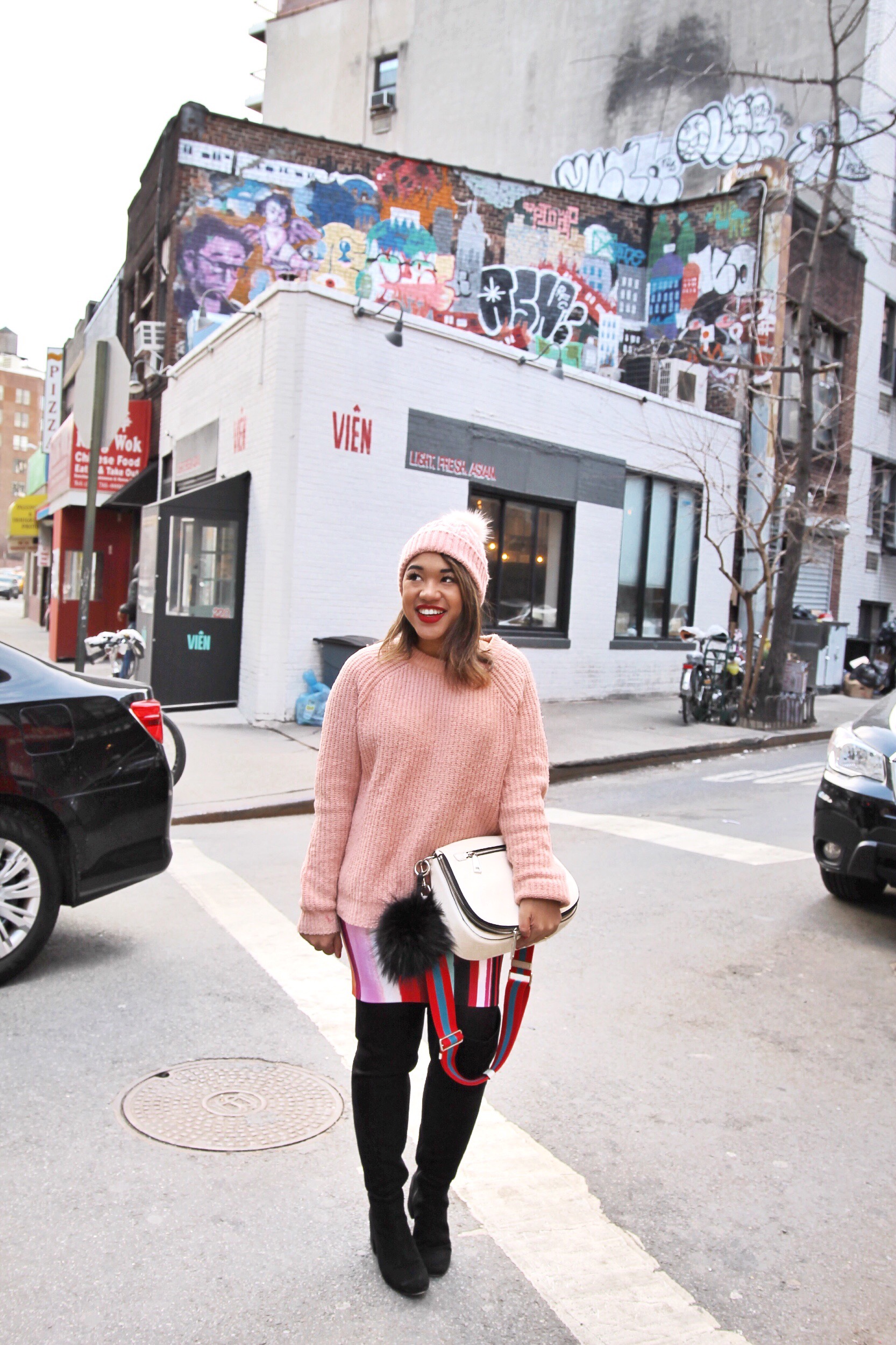 Another day, another coat!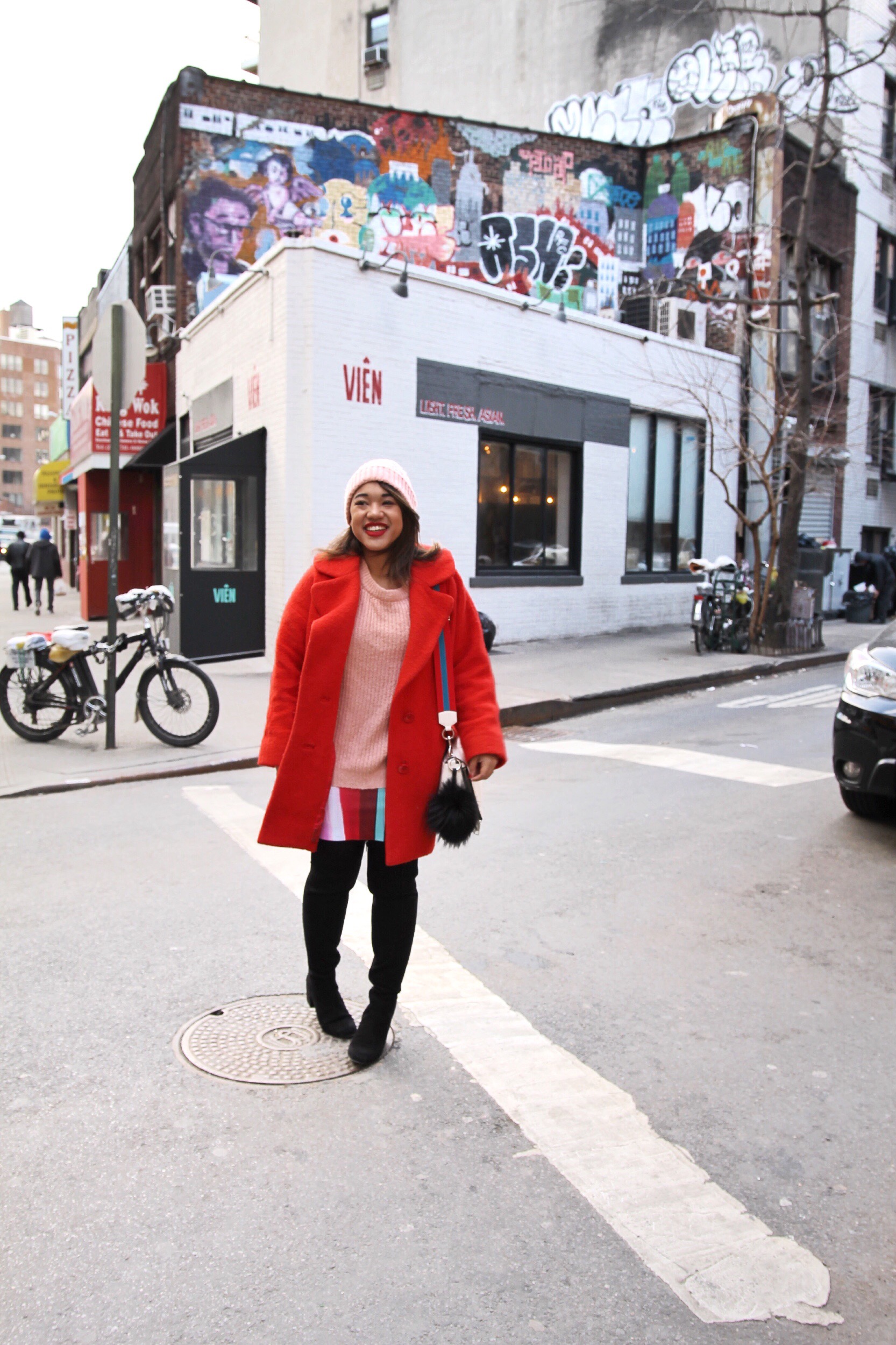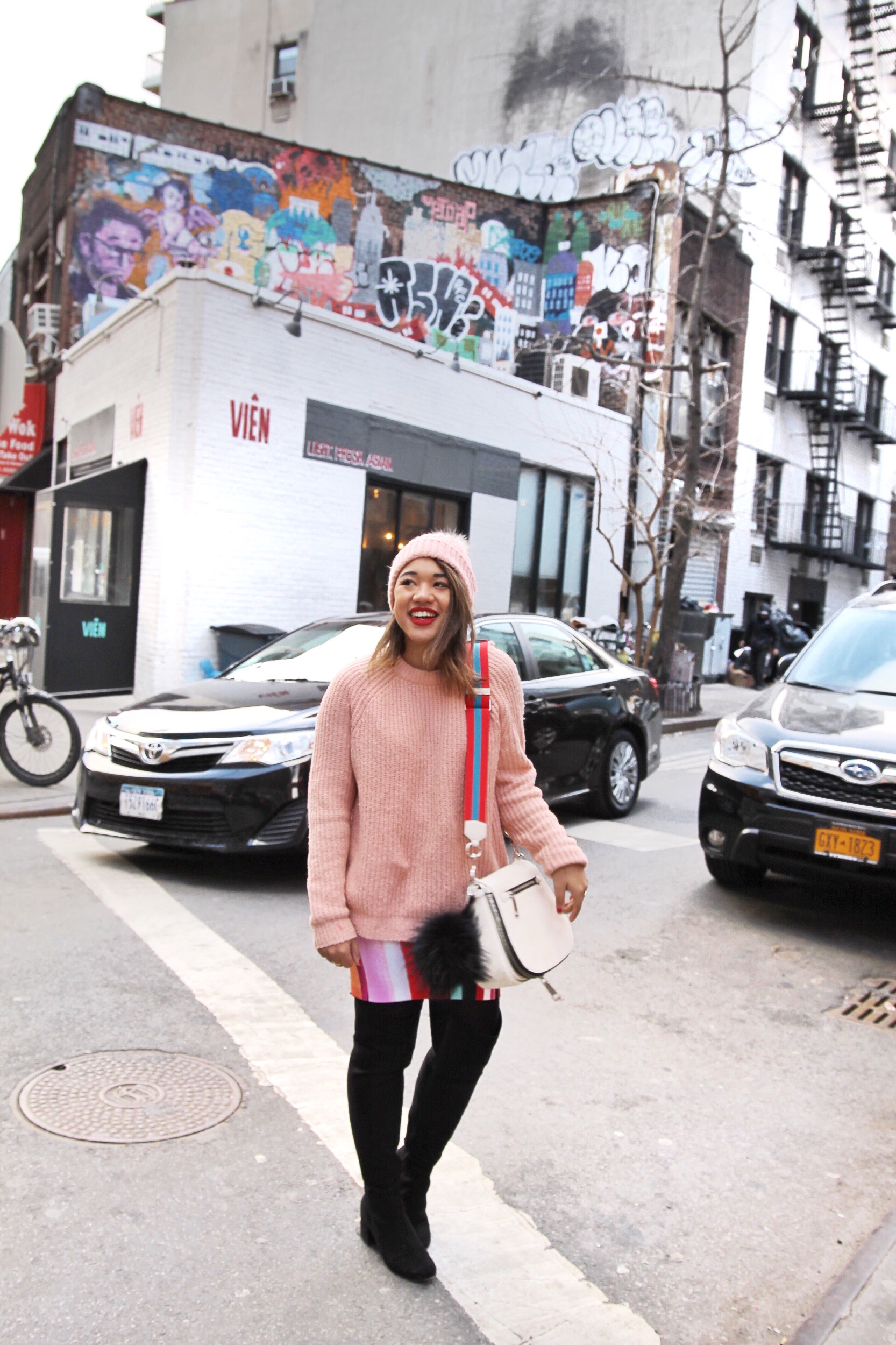 With fashion week in full swing I've been living in over the knee boots and coats. Most bloggers & fashion week attendees put all this effort into their outfits – but it's been so cold you don't see much outside of the coat, so it better be a show stopper. Since color and pattern is a staple I. My wardrobe I have lots of bright colored coats in bold patterns to dip into during fashion week, they've kind of become the center point that I plan my outfits around.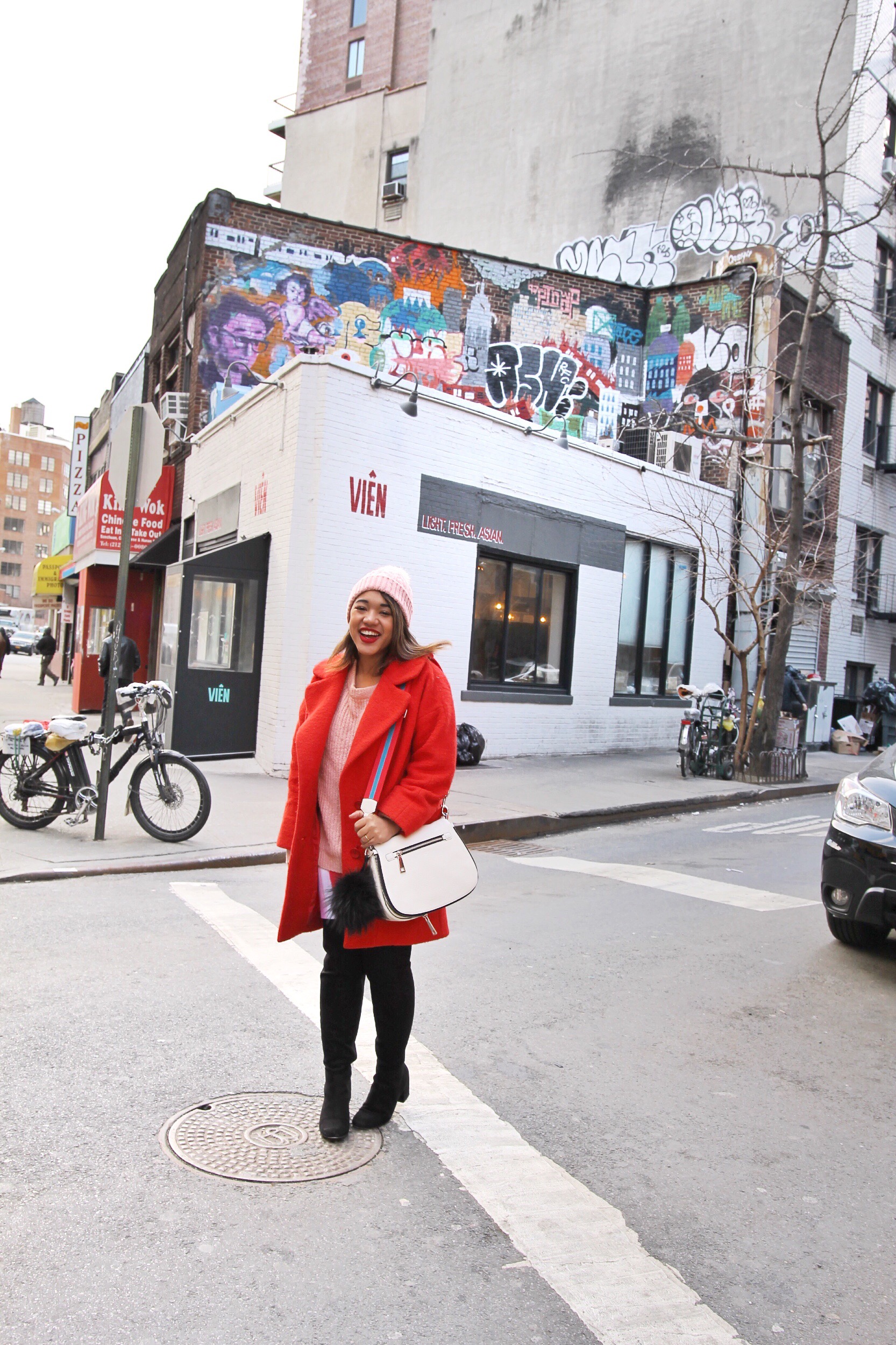 For this particular day (essentially day one) I wore stripes in two different ways bough out the day. I started with this striped pencil skirt that I paired with an oversized pink sweater & matching beanie. To play with the red, I layered on my red coat and this fun Marc Jacobs cross body saddle bag with cool varsity striped detail.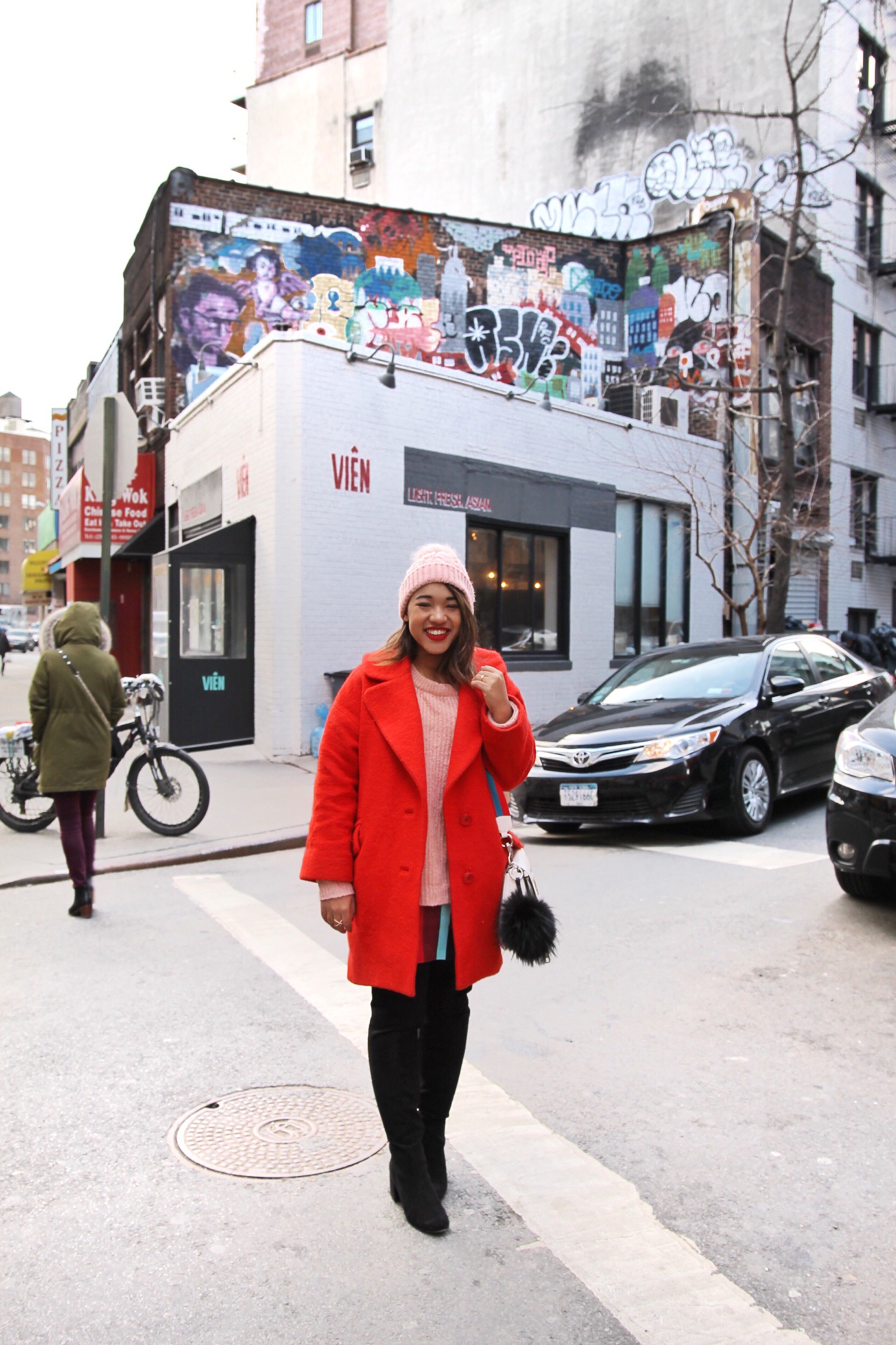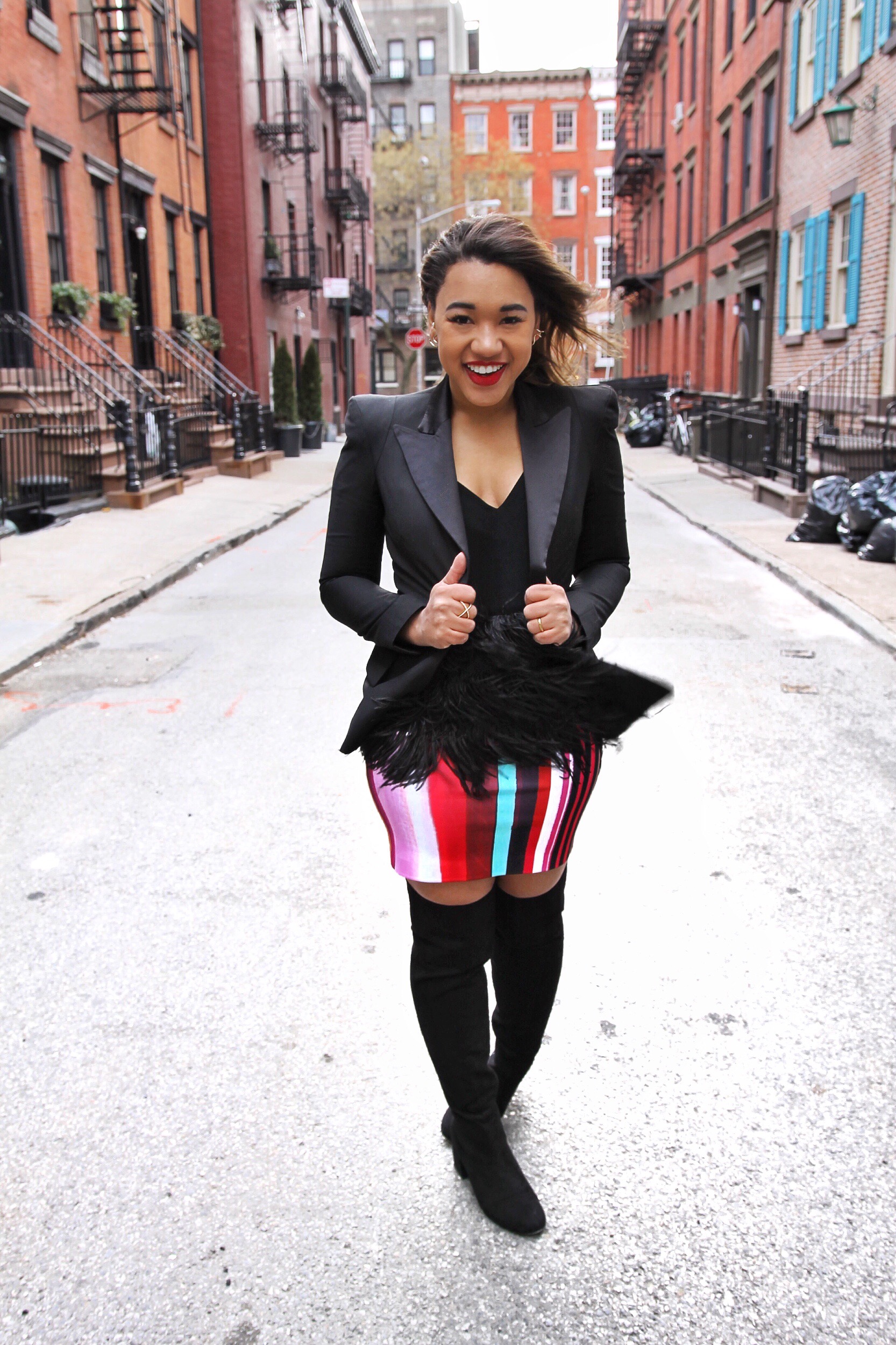 Up top I added a blush beanie to compliment the sweater. All together, this was perfect for a morning full of shows and a chill in the air. I kept my legs warm with tights and over the knee boots ! These ones are a total steal and under $100, plus the low heel is easy for a day full of fashion week.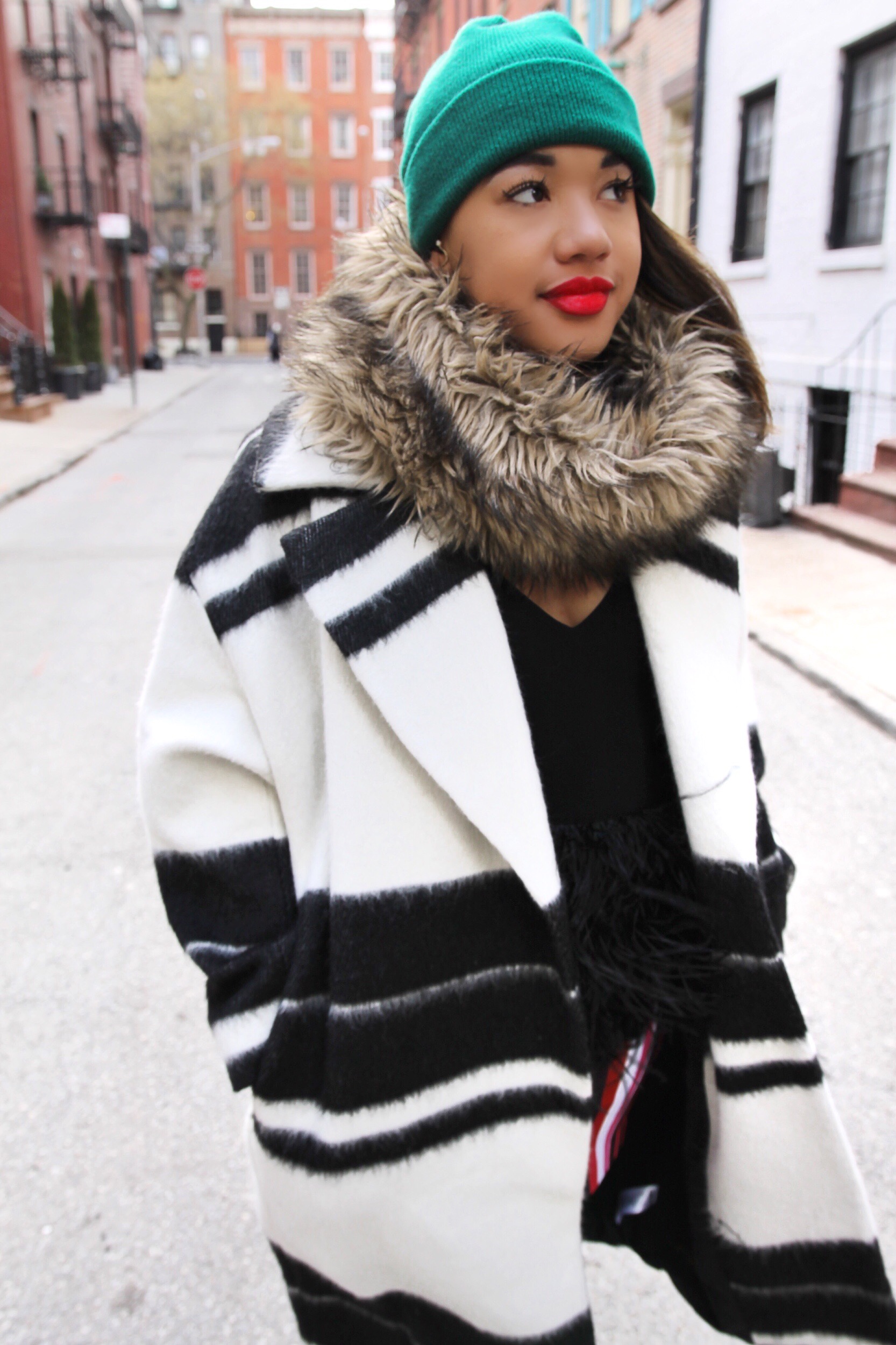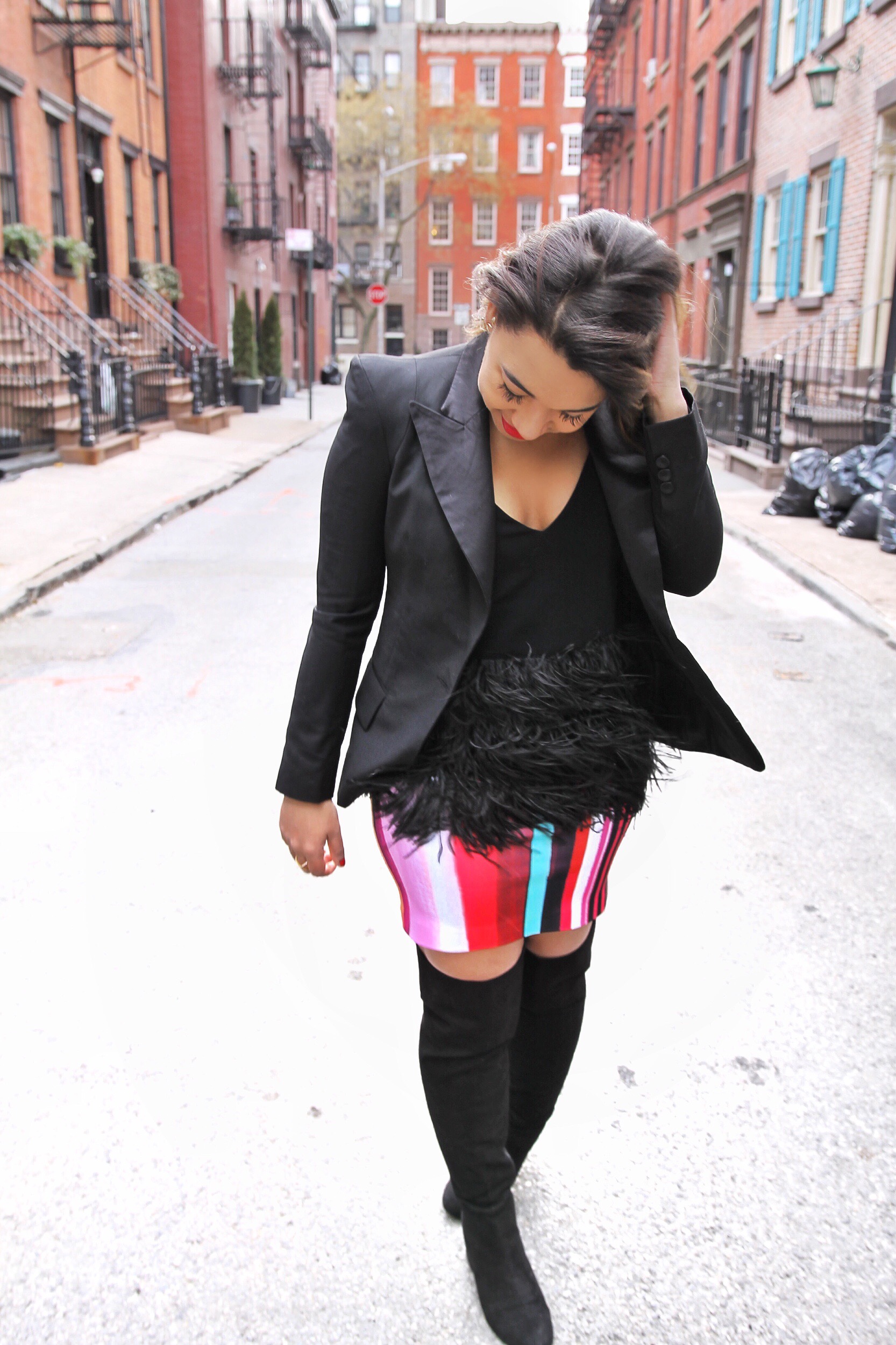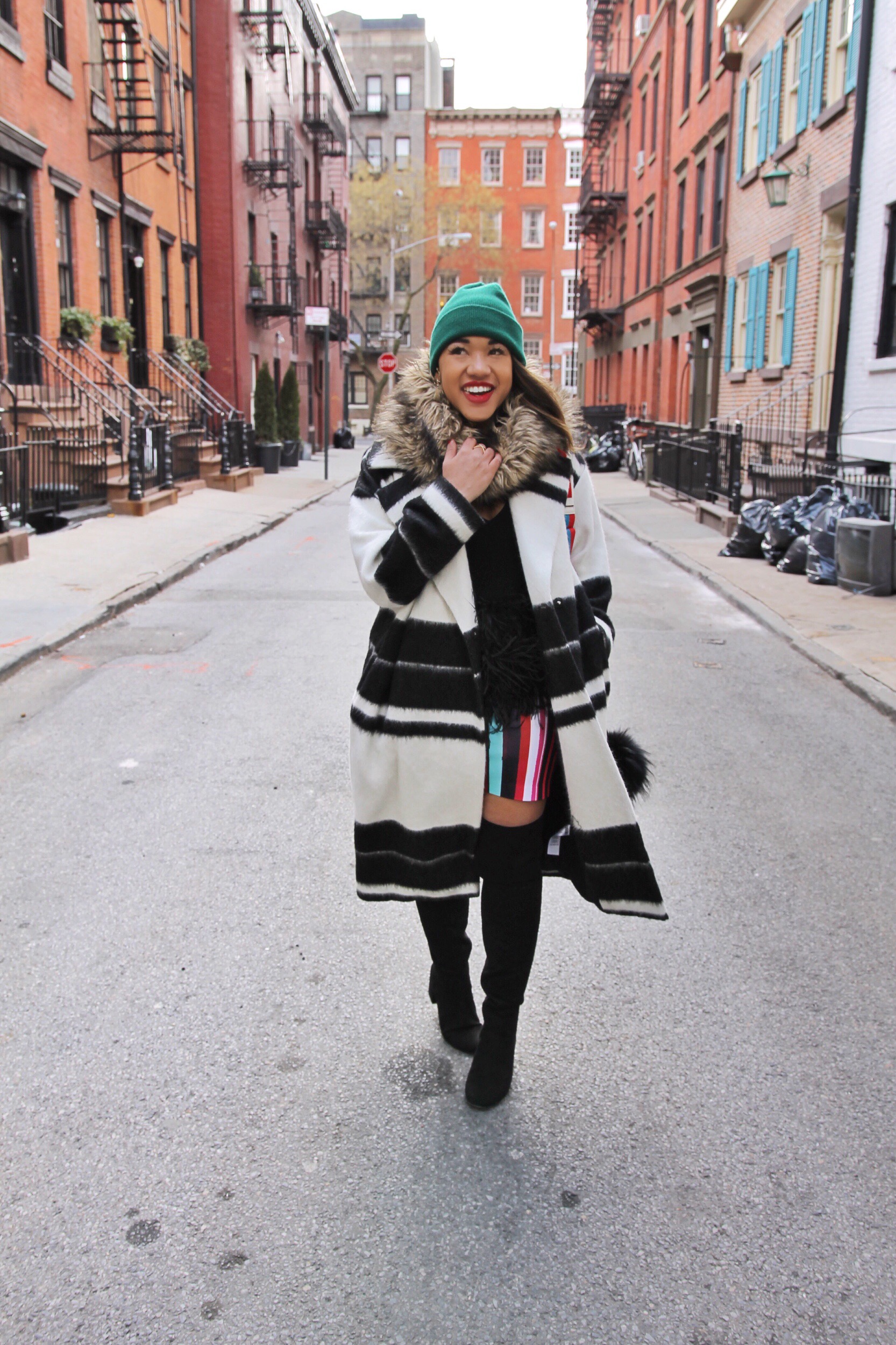 Later that day, I switched things up. Stepping into feathers to take me into a more evening look. I layered this feather tank with a black blazer to elevate things even more. I also switched up my coat and beanie, opting for stripes and green instead of red and pink. Over all, this second look stayed true to the first but just amped things up a bit with more dramatic details.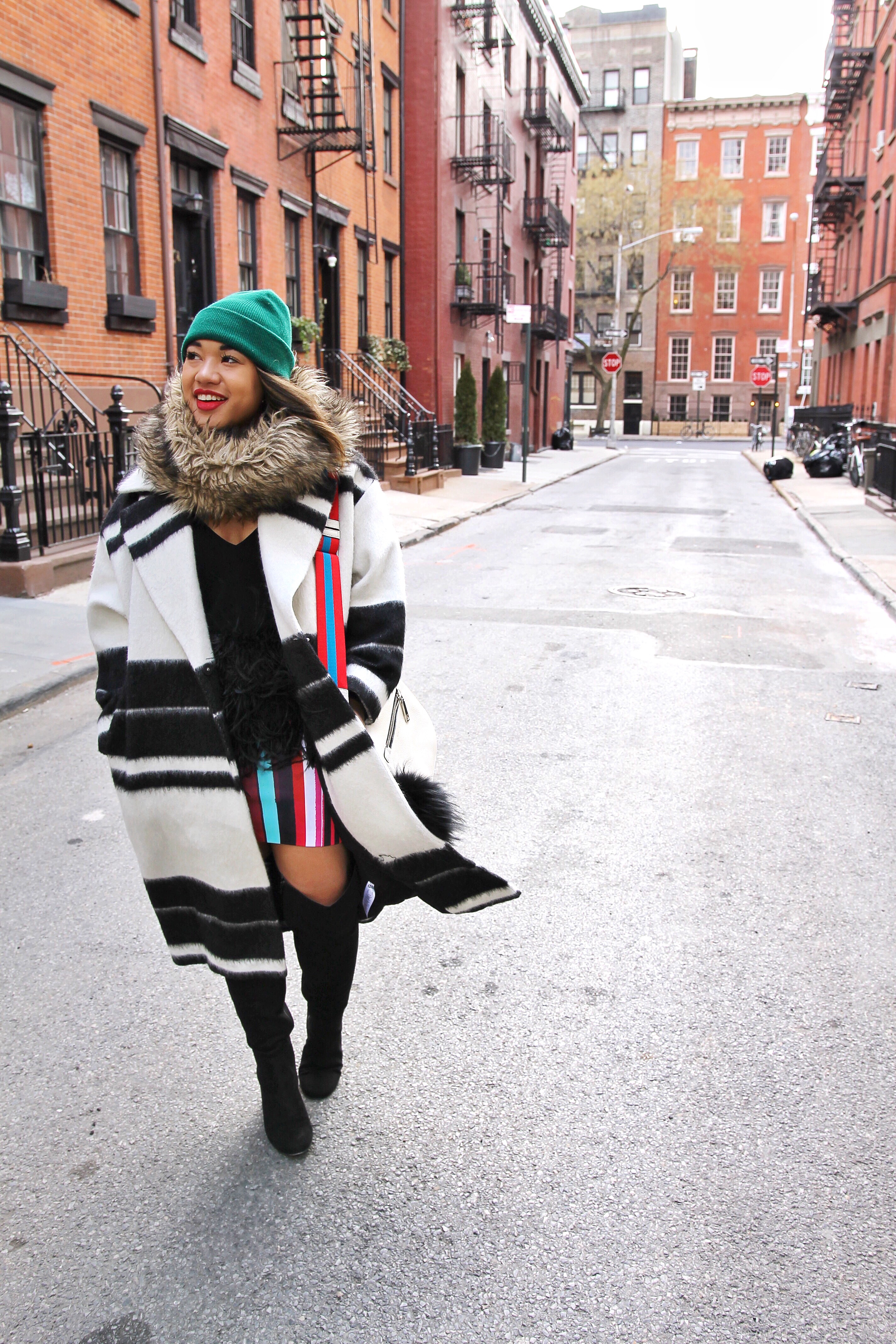 Skirt || bag (obsessed) || boots || Pink sweater (similar here) || red coat || blush beanie || Feather shirt || similar blazer || stripe coat (similar)

SHARE OR SAVE FOR LATER