Sep
28
2016
Sep 28 2016
Stop Trafiic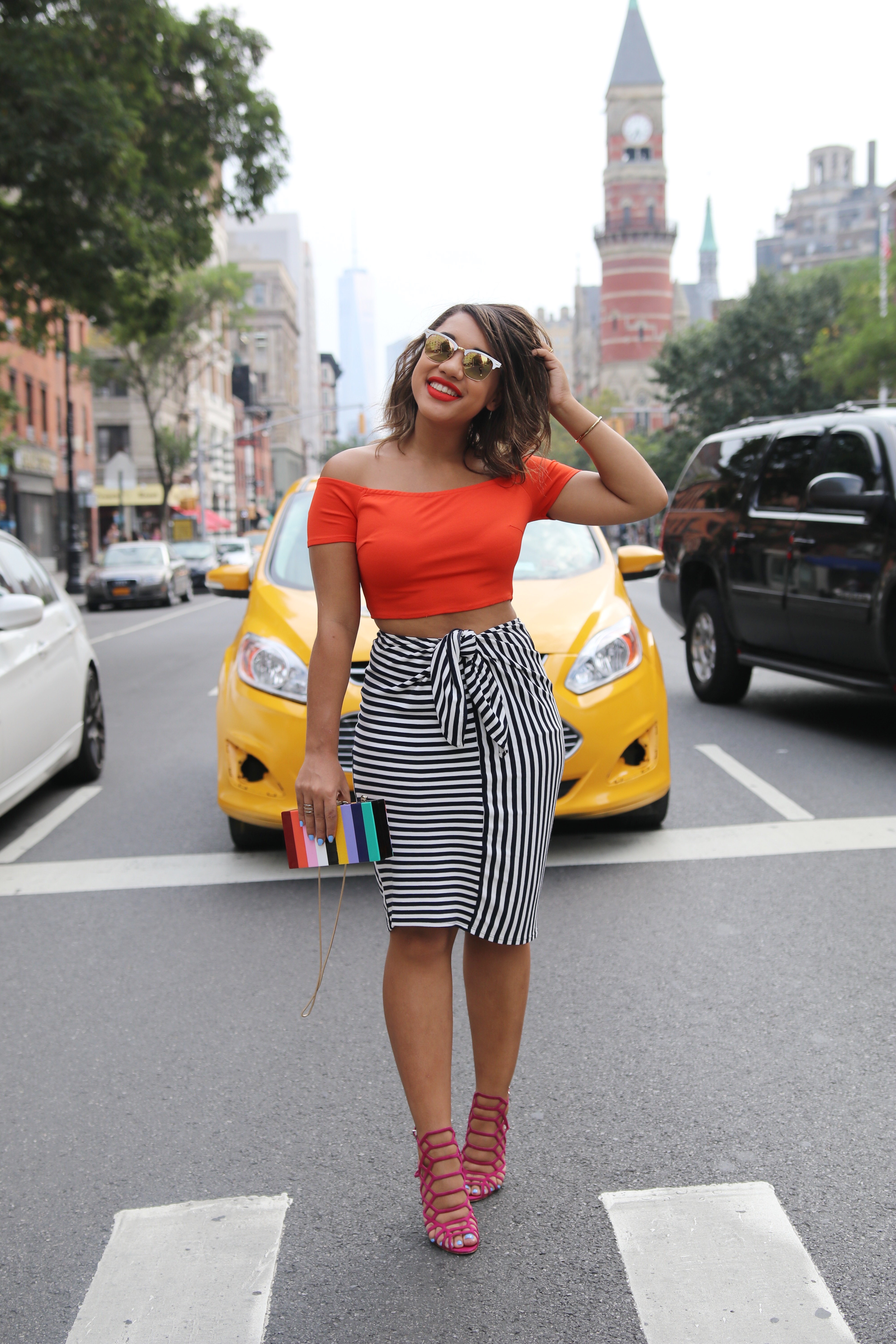 This just in, I'm kind of curvy (lol but you totes knew that right).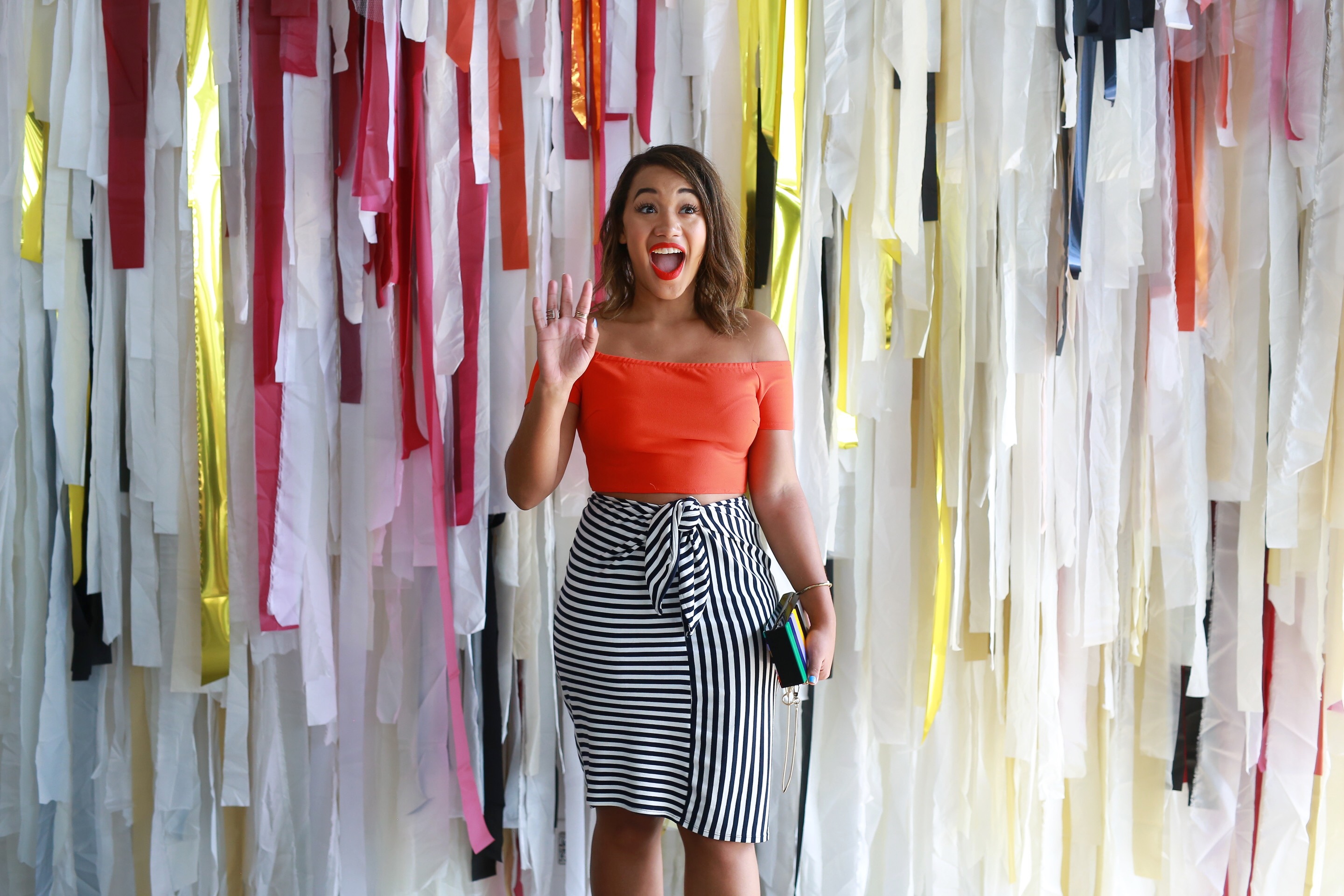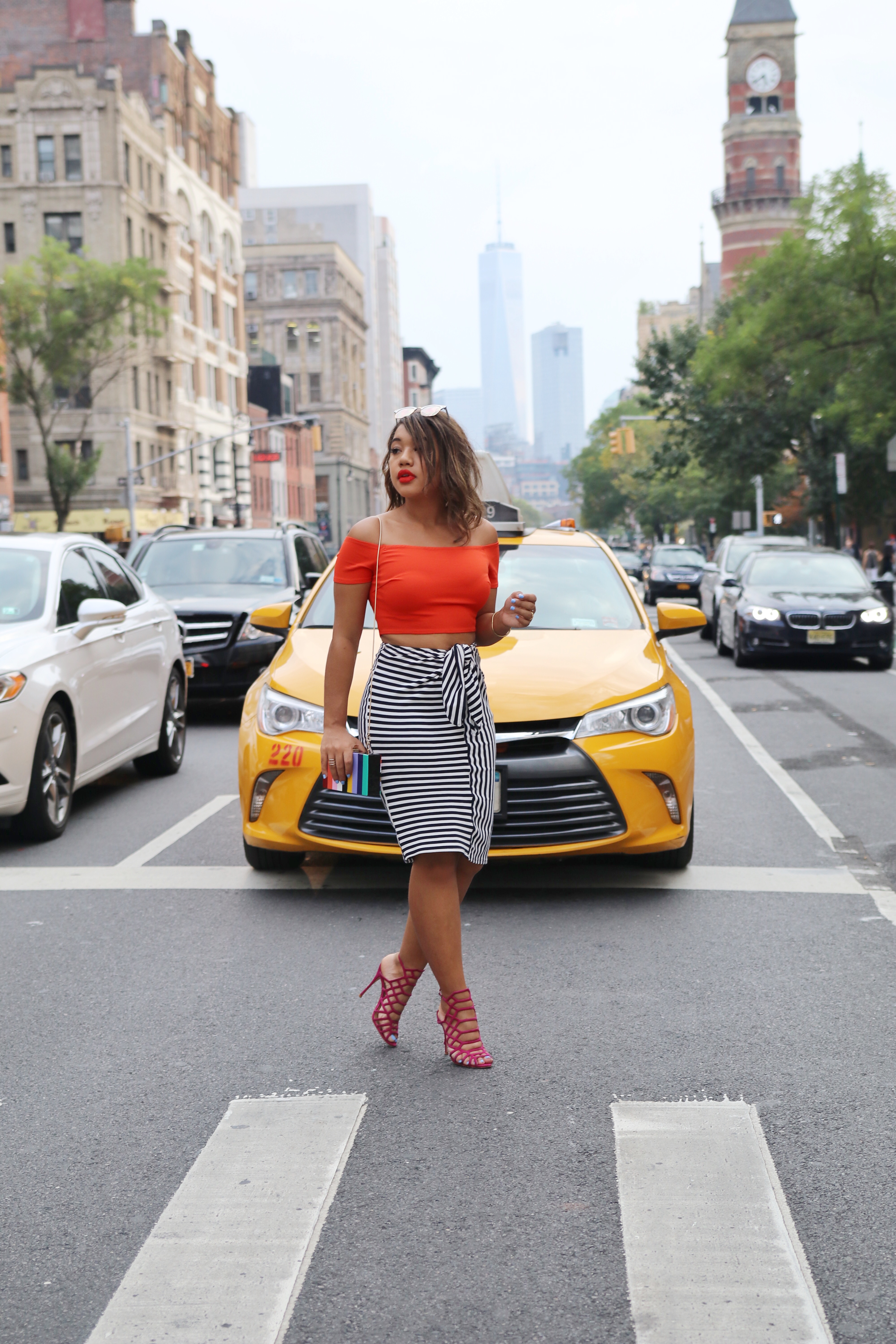 I love my body and don't feel the need to change it (if I did, I would just hardcore hit the gym, obvi) but that doesn't mean I don't have "trouble" points. For me, it's my tummy! It's not flat, and probably never will be so you'll usually find me showing off my smallest point (my waist) with a fit and flare dress.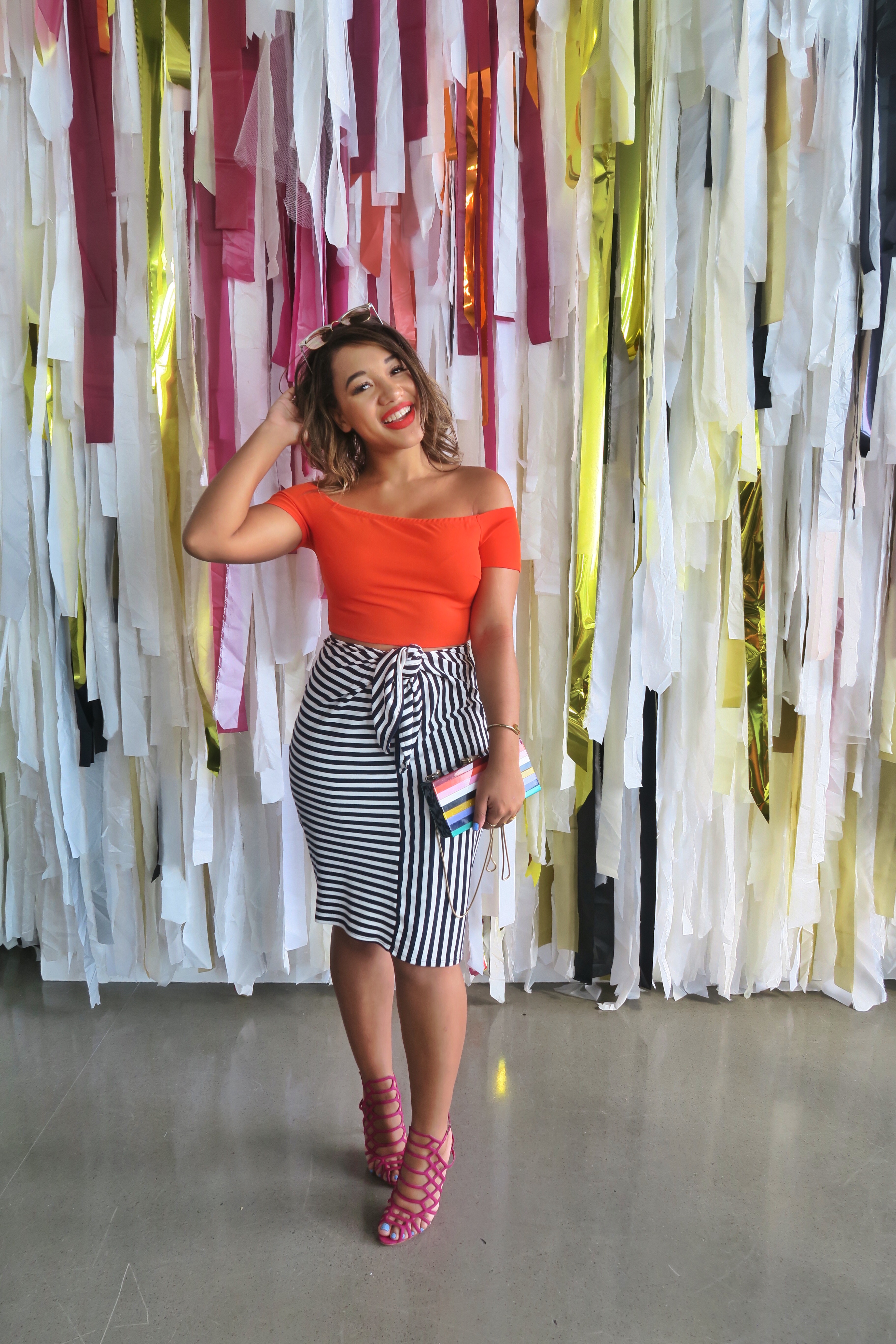 I love a good fit and flare, but that doesn't mean I don't crave a pretty pencil skirt! They can be both professional and flattering depending on how you wear them, but not always pooch friendly if you're a donut obsessed non-skinny mini like me. But don't fret, I've found the perfect pencil skirt that will hide your trouble tummy and make you look hashtag flawless.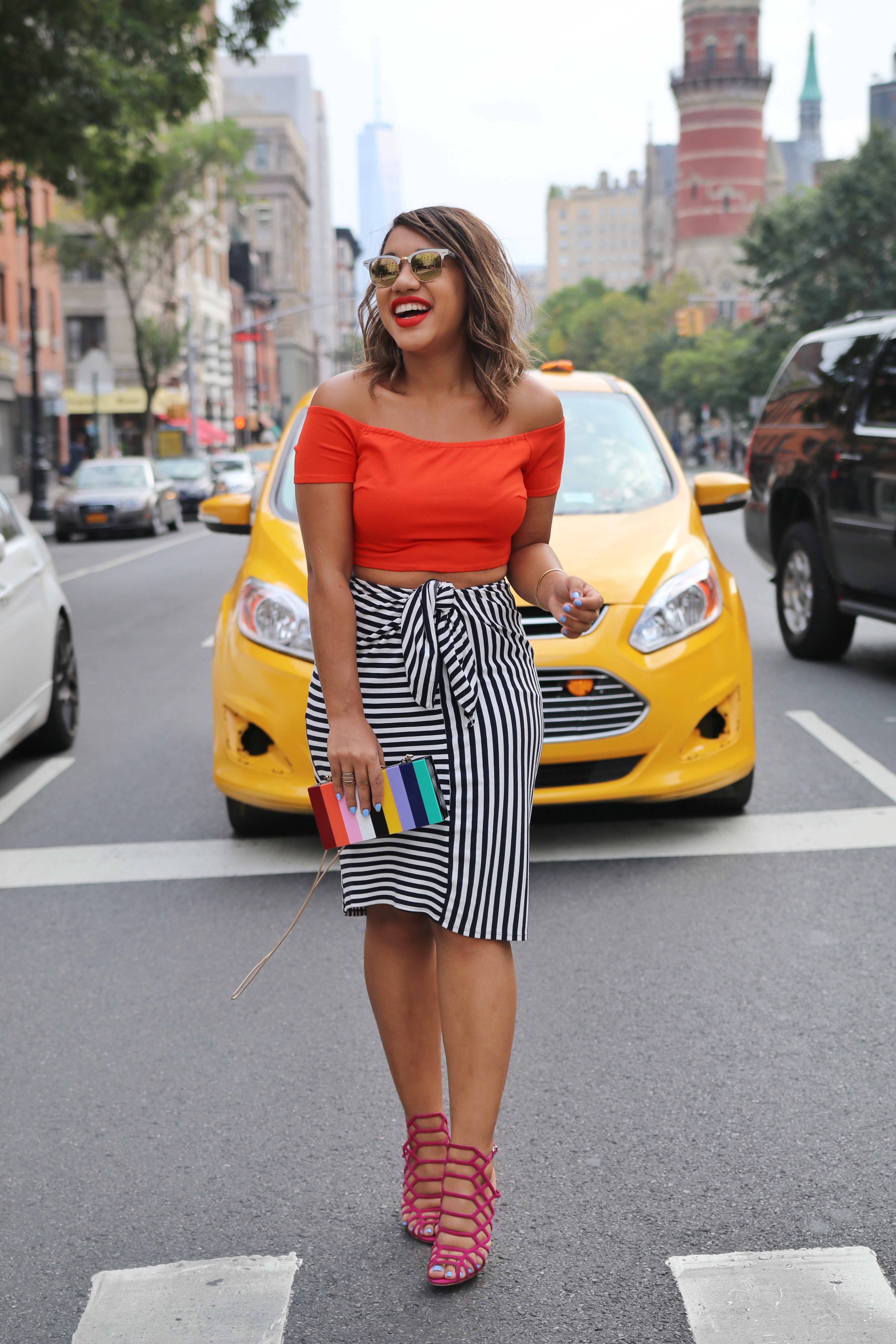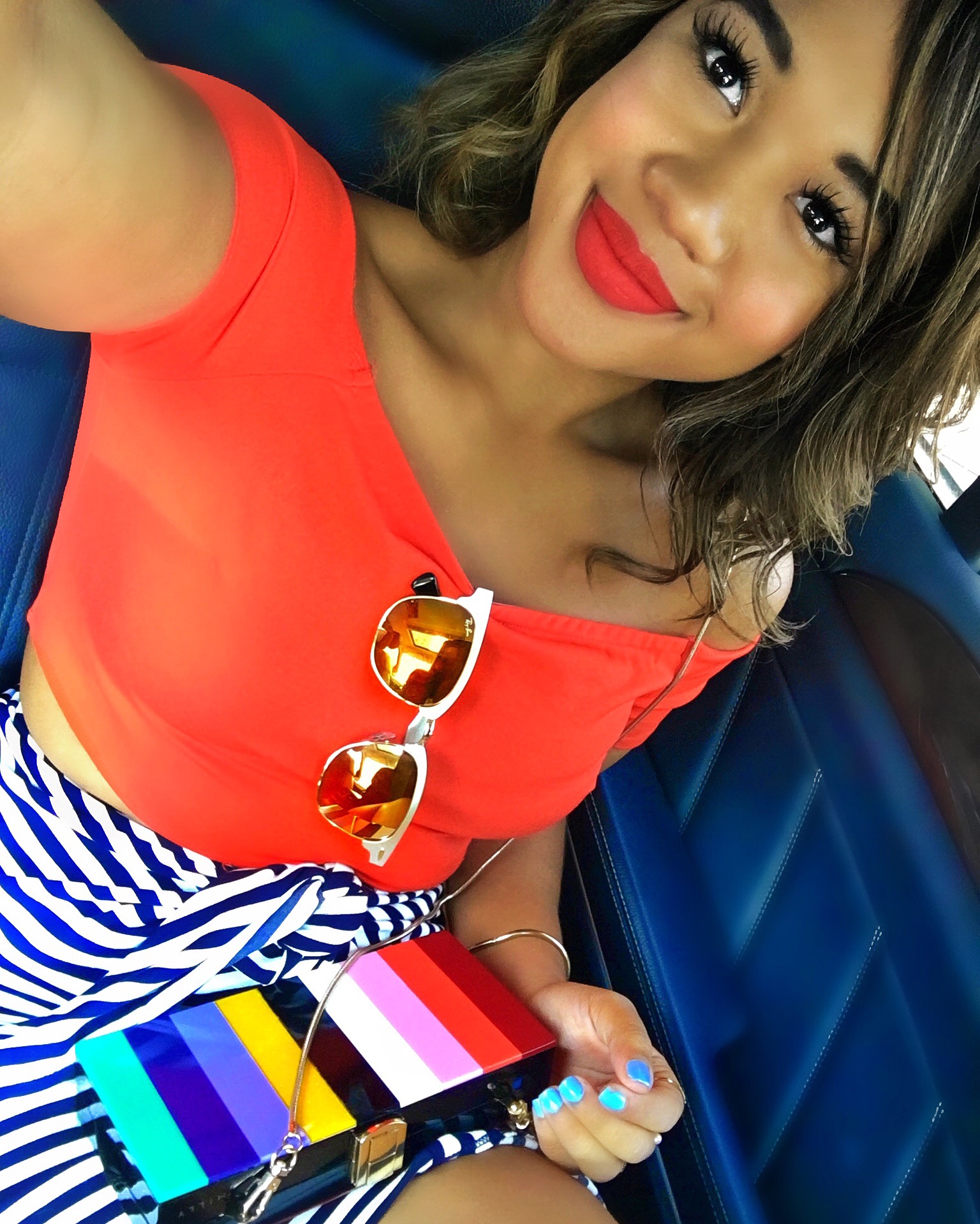 I wore this skirt to fashion week (and about 100 other times) this year because it's so dang flattering. The knot lets you tie your waist tight and show it off as your smallest point, while the extra fabric hides any flub or post brunch food baby. No lie, I ate pasta and a burger for the lunch right before this photo was taken, can you tell?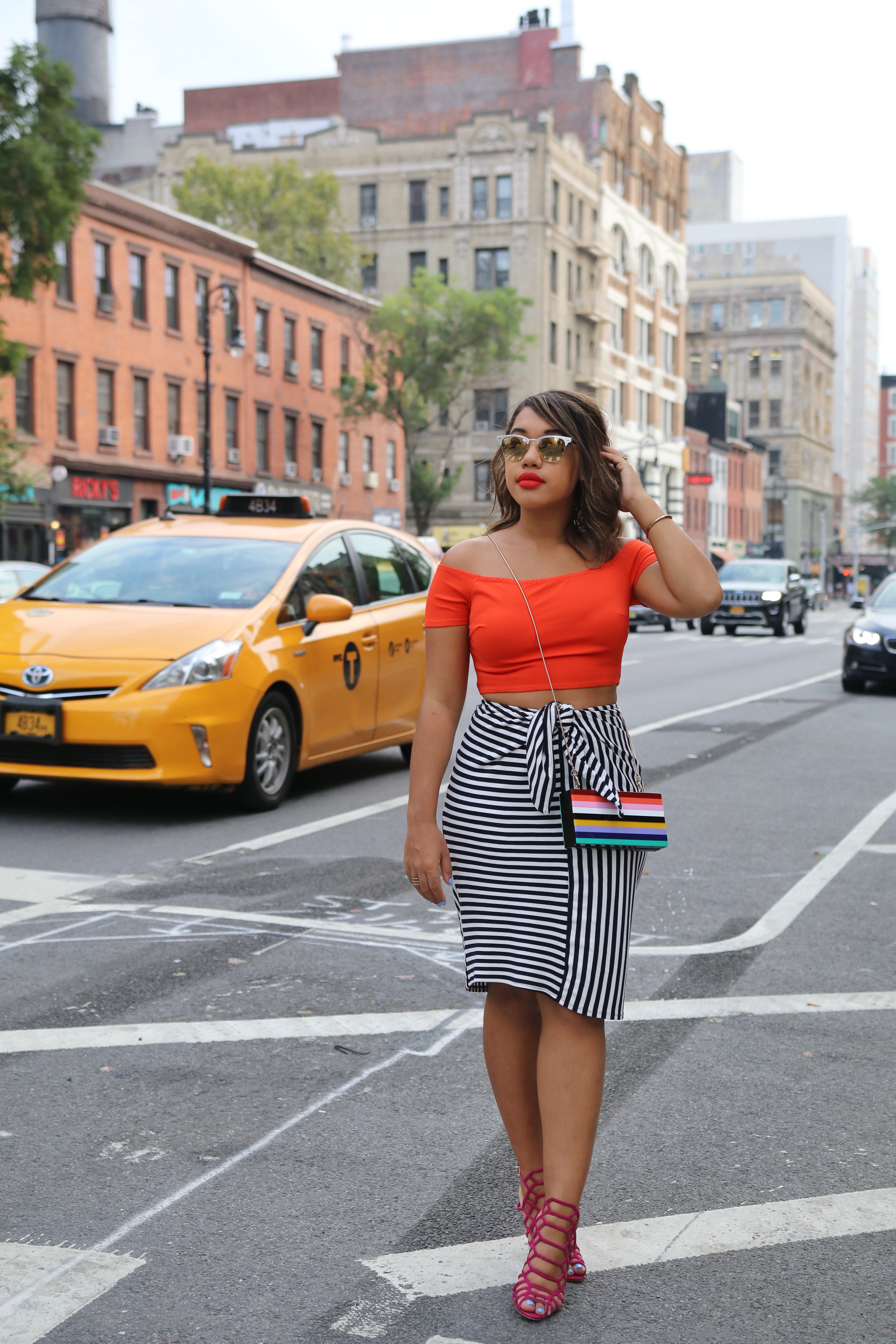 If the answer is no, then this skirt is doing it's job. It's now by far my fav pencil skirt and a great basic for my wardrobe, woot! I styled it with other body flattering pieces, like this off the shoulder orange shirt that helped to create the hourglass illusion, and fun cage shoes that draw your eye to my legs!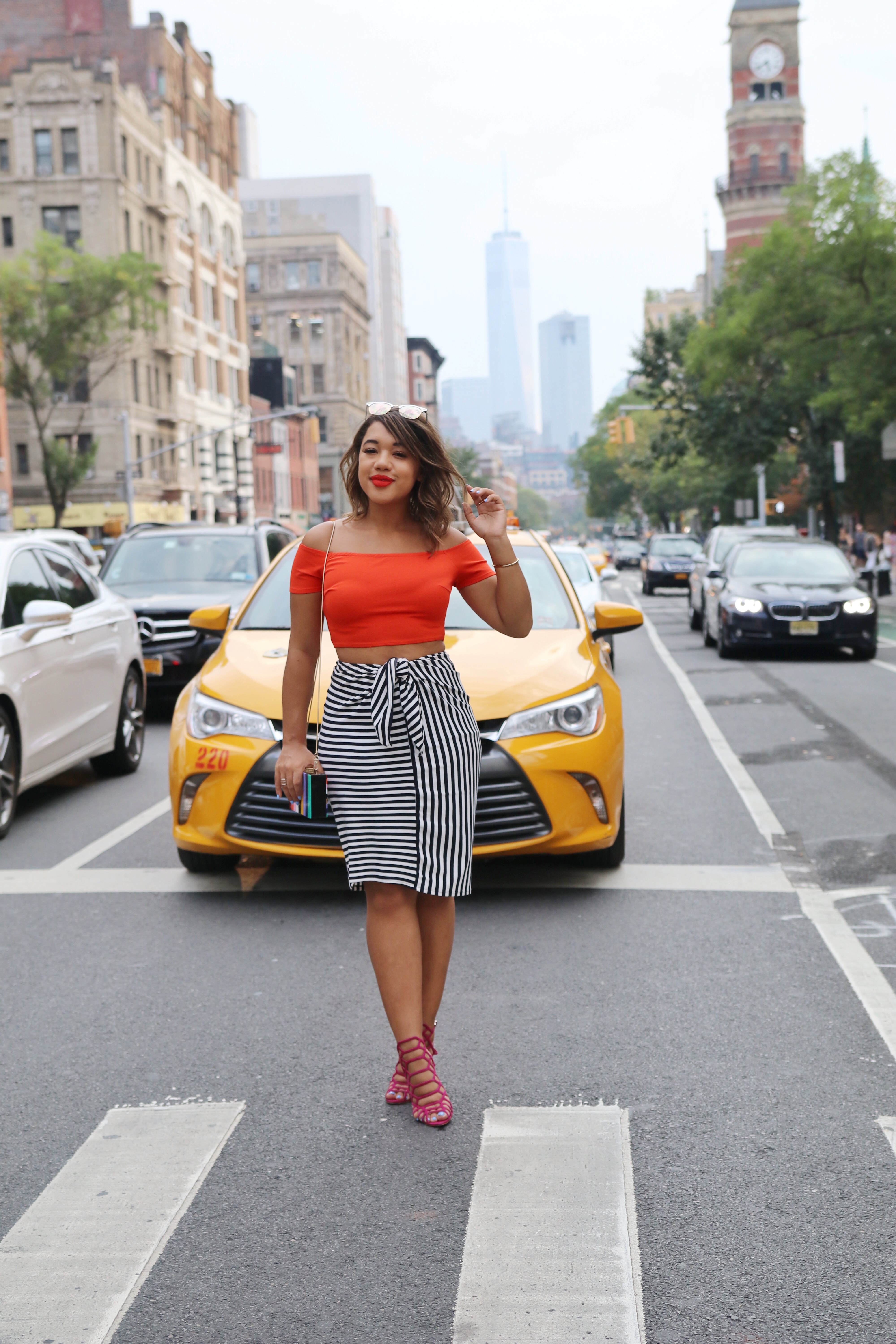 GET THE LOOK: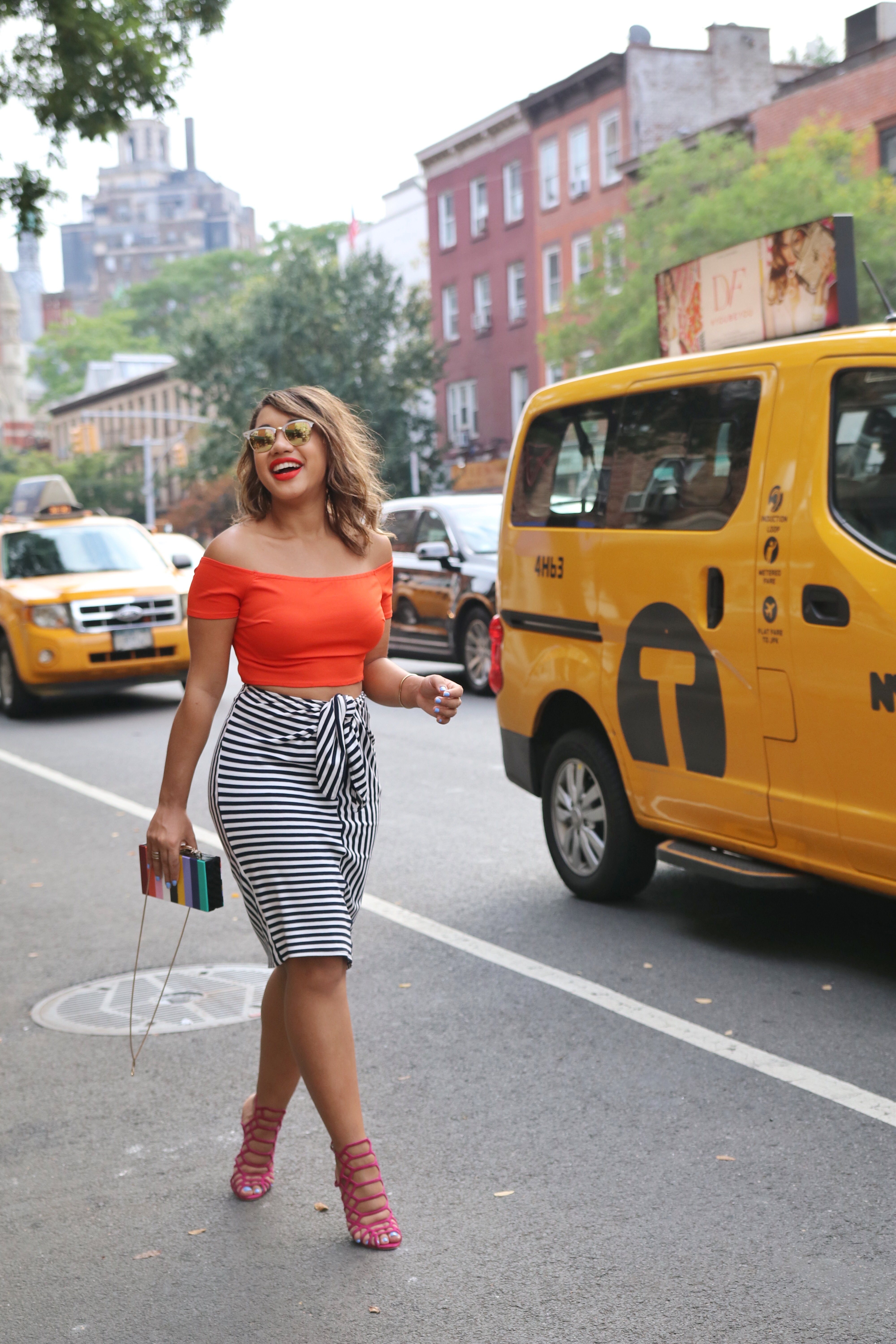 SHARE OR SAVE FOR LATER