May
30
2015
May 30 2015
Summer Uniform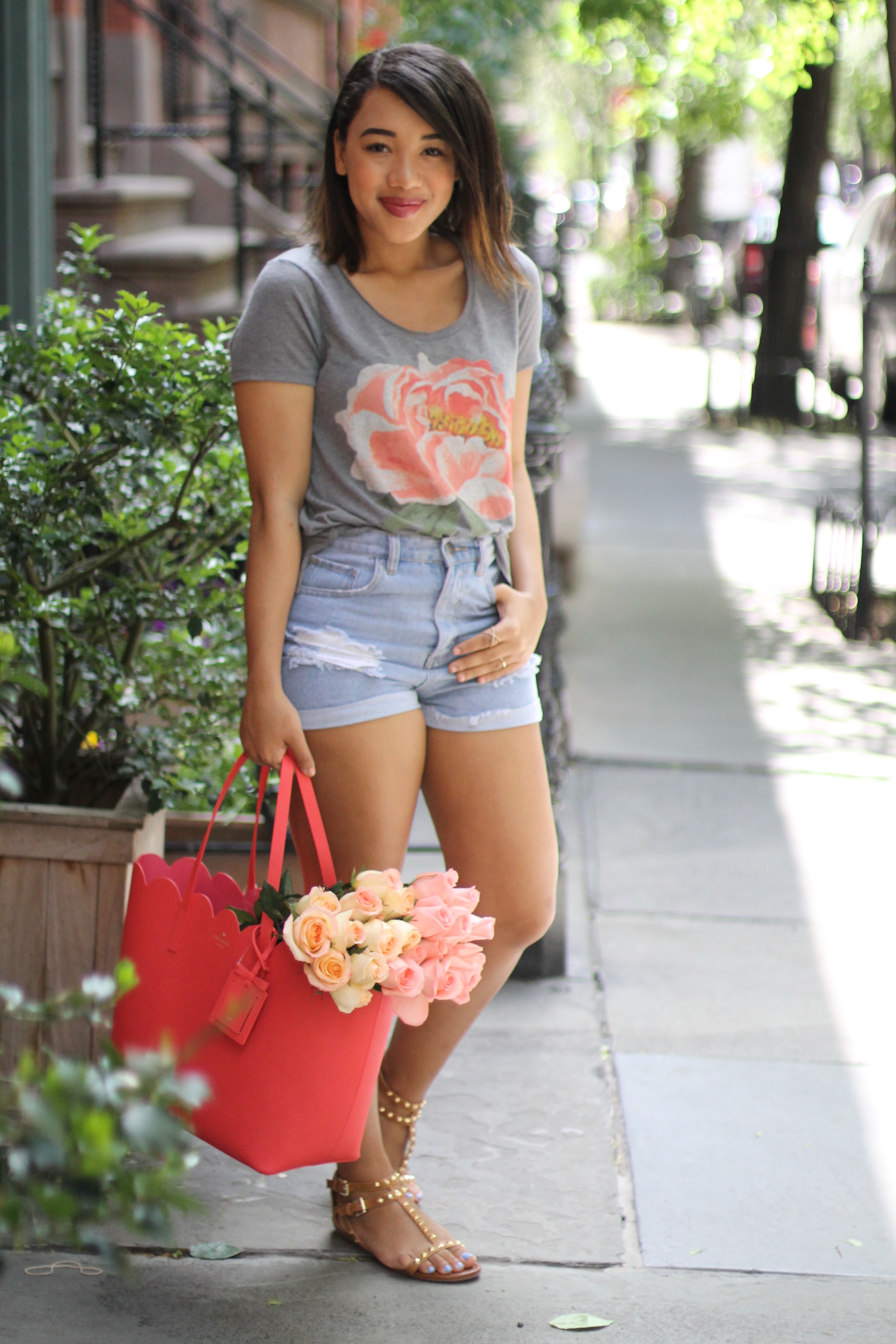 You can't go wrong with denim shorts and a graphic tee – it's literally the easiest and best go-to outfit to wear all summer long.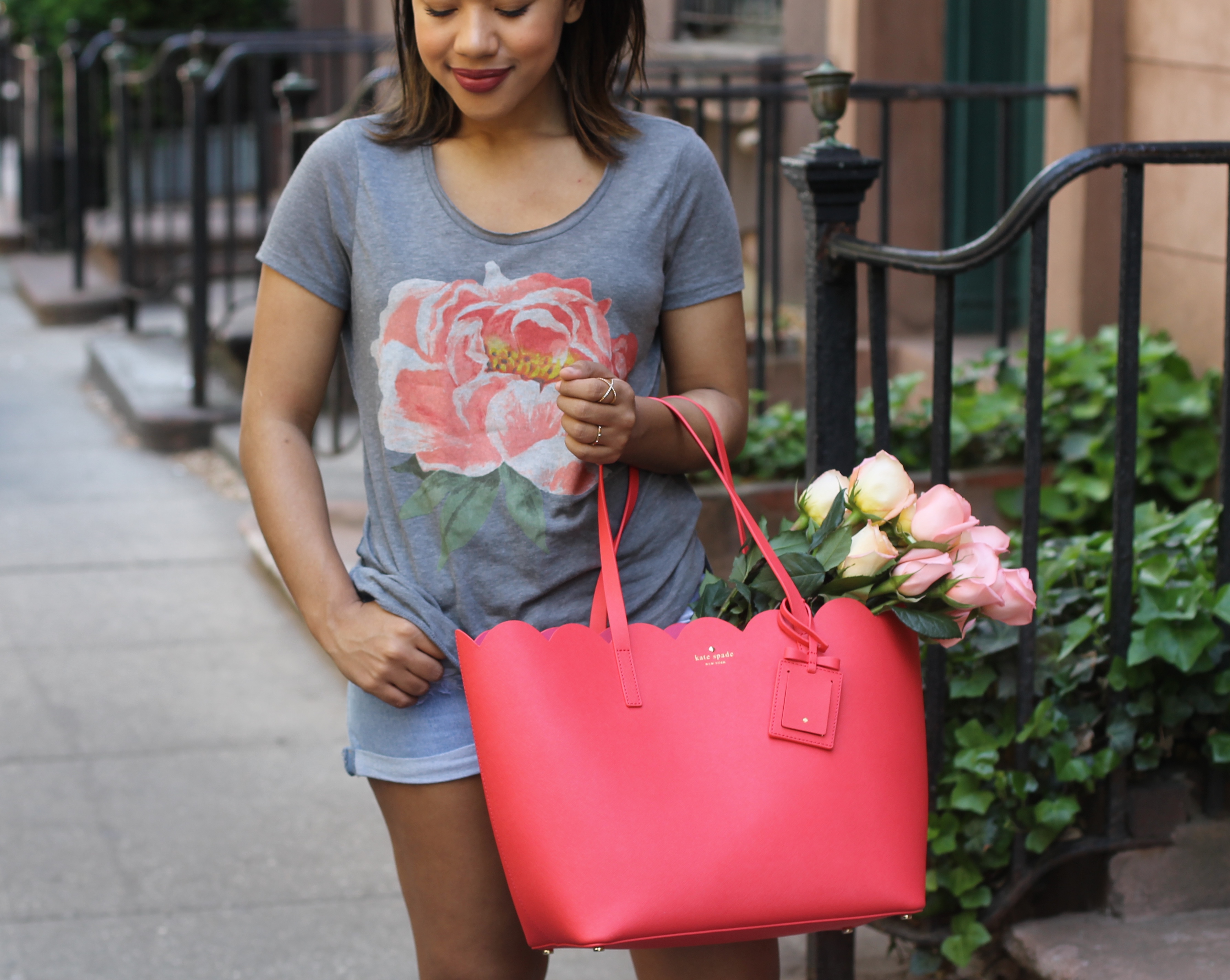 If we're besties on instagram you know that I love bold blooms, gerber daises are actually my fav but I am a fan of peonies too because I mean who isn't. Yesterday I shared a few tops you kind of sort of absolutely totally need for summer (check out the post here, but then come right back, k? k i'll wait …. hey, yay, you've returned!!! Now back to some very serious shirt business) and graphic tee, especially a peony printed one is right at the top of must have list – get yours here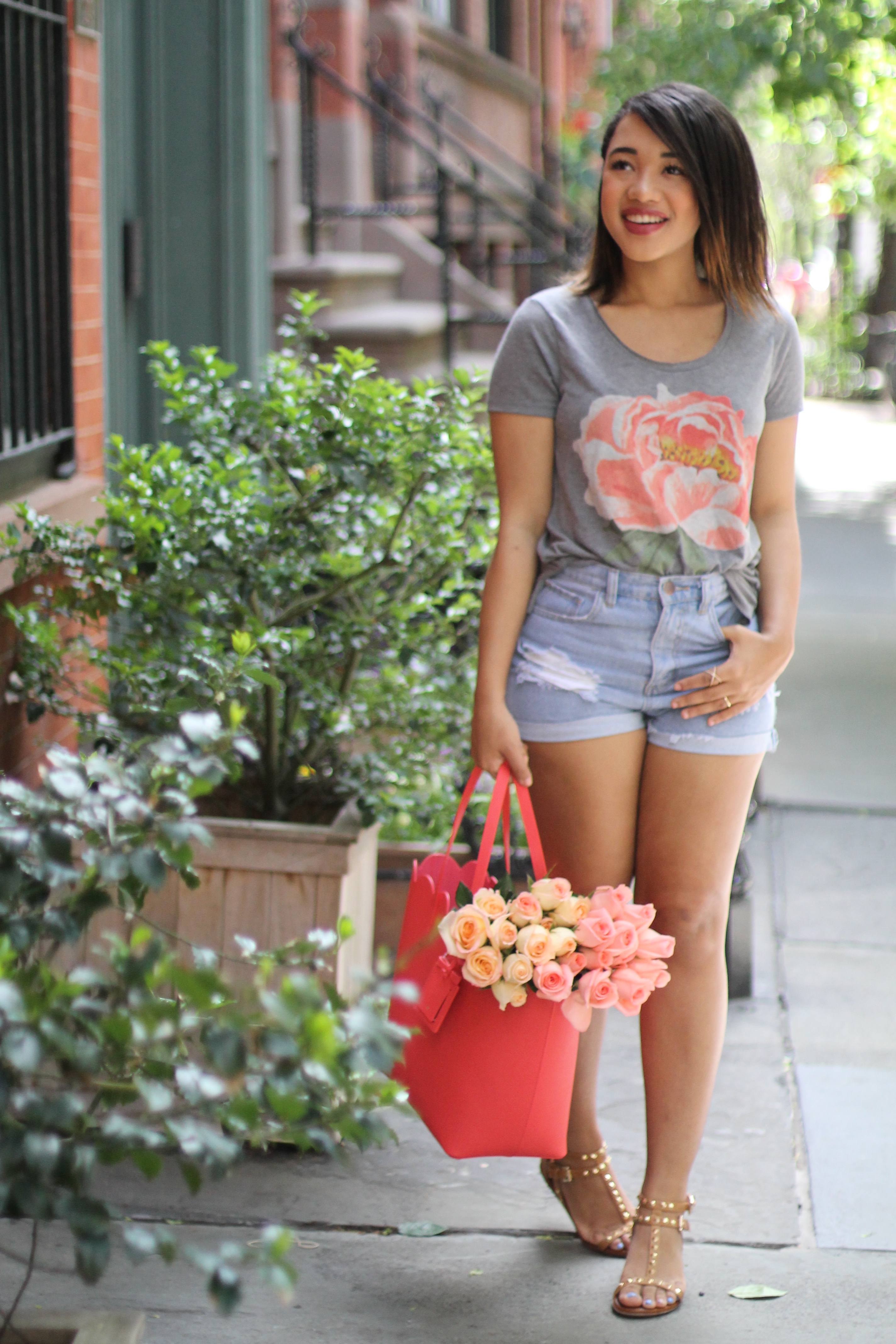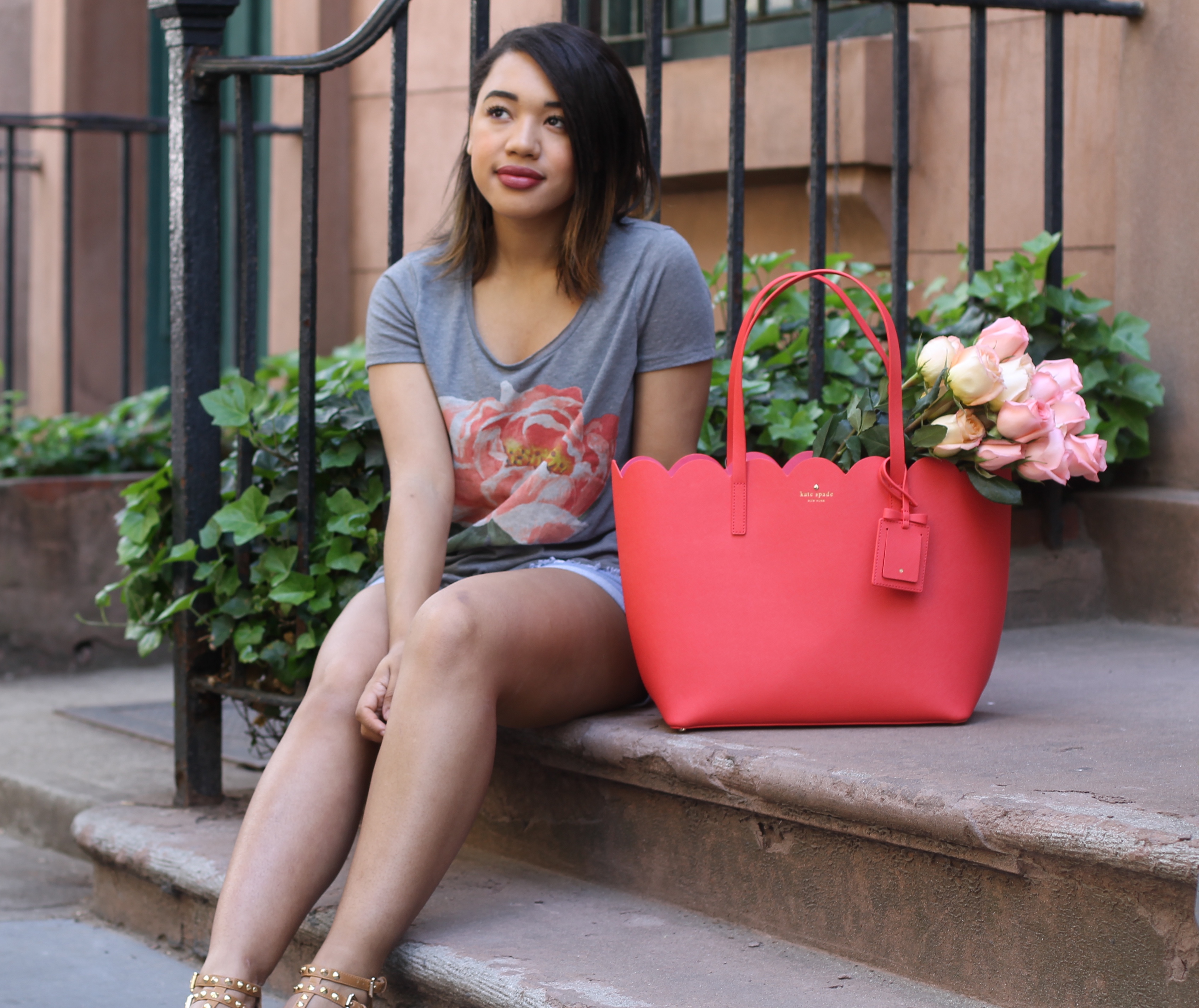 You know those days when you just don't want to get dressed? Well instead of wearing your pajamas (no judgement if you do – I've been there) try a graphic tee and easy cut offs instead it's just as comfy but maybe a bit more appropriate 😉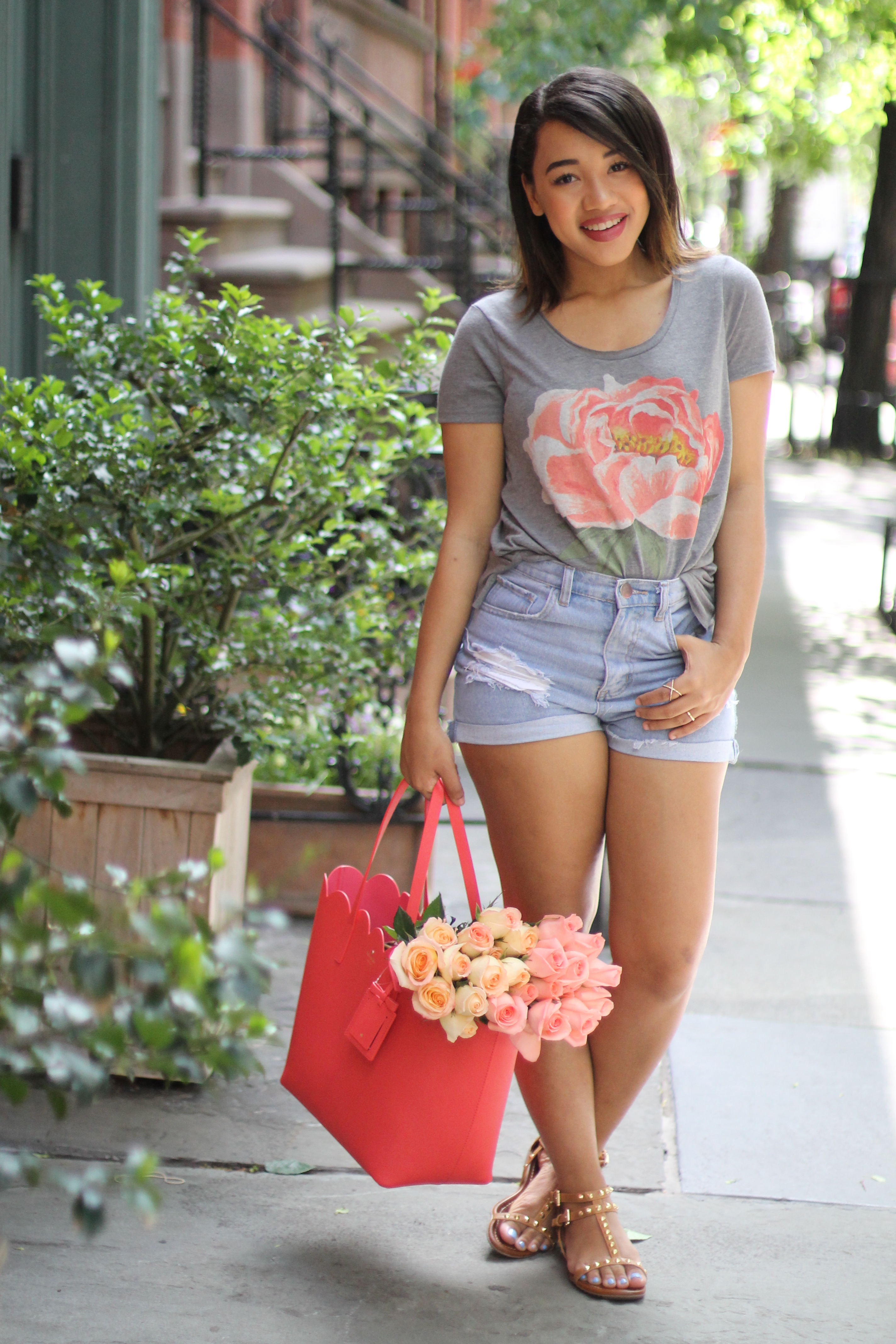 GET THE LOOK:
GREY PEONY GRAPHIC TEE – get it here
CORAL SCALLOPED TOTE – Curren't 30% off & under $200 get it here + also here
DENIM CUT OFF SHORTS – get it here or similar here
PINK CAT EYE SUNNIES (my new summer favs) get them here
STUDDED FLAT SANDALS – shop the look here
shop this look by clinking the images below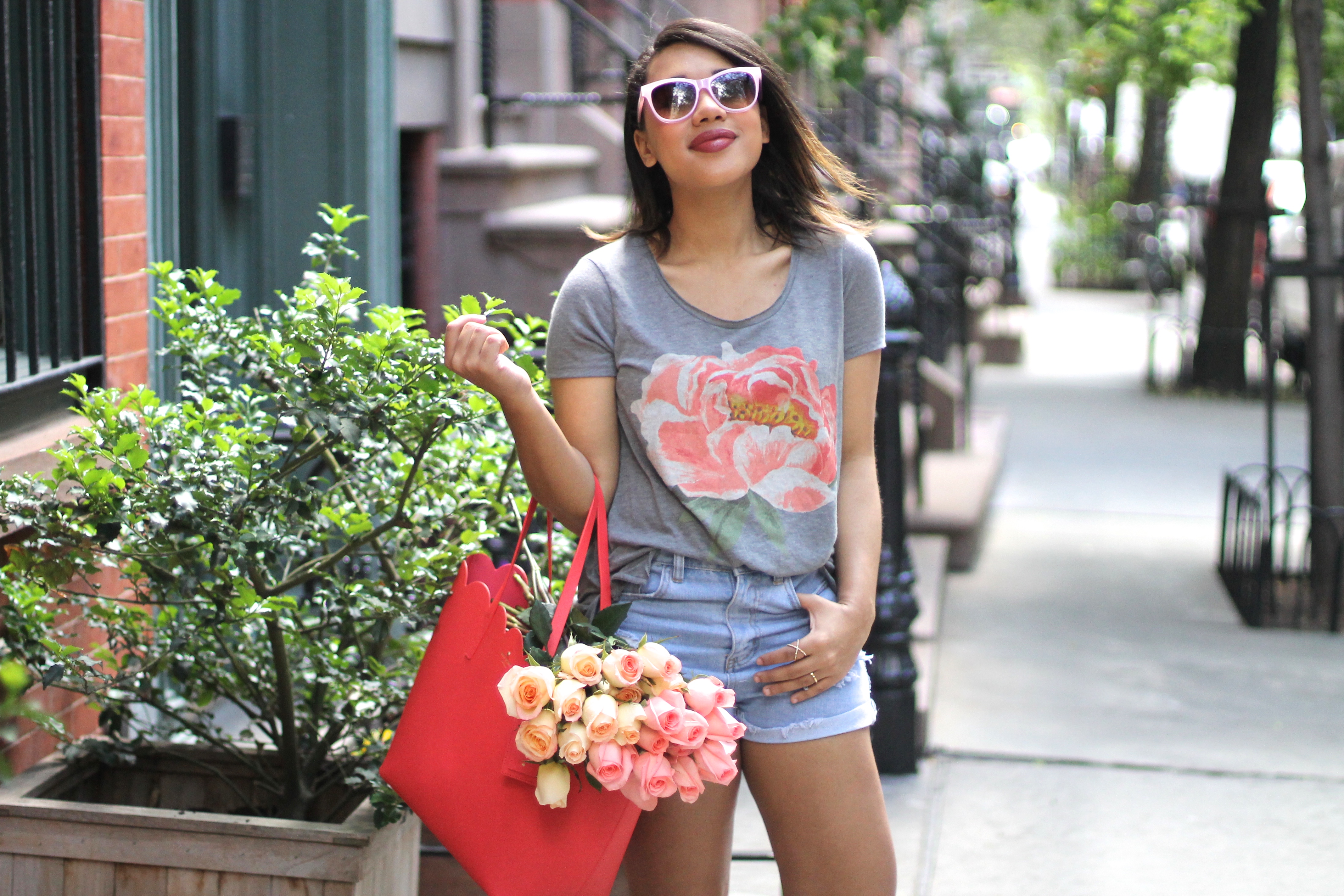 I'm always into weekends, but I am super excited for this one because my best friend Kristin is moving here for the summer on Saturday – yay!!! So I'll be off doing some serious bestie business all weekend long. Be sure to follow on Snap Chat (xoCourtneyQuinn) and Instagram (@colormecourtney) so you don't miss any of the action! What will you be living in this weekend?? And what are you getting into? I'm so nosy I want to know tell me everything in the comments below!
SHARE OR SAVE FOR LATER