Sep
2
2017
Sep 2 2017
Thanks SJP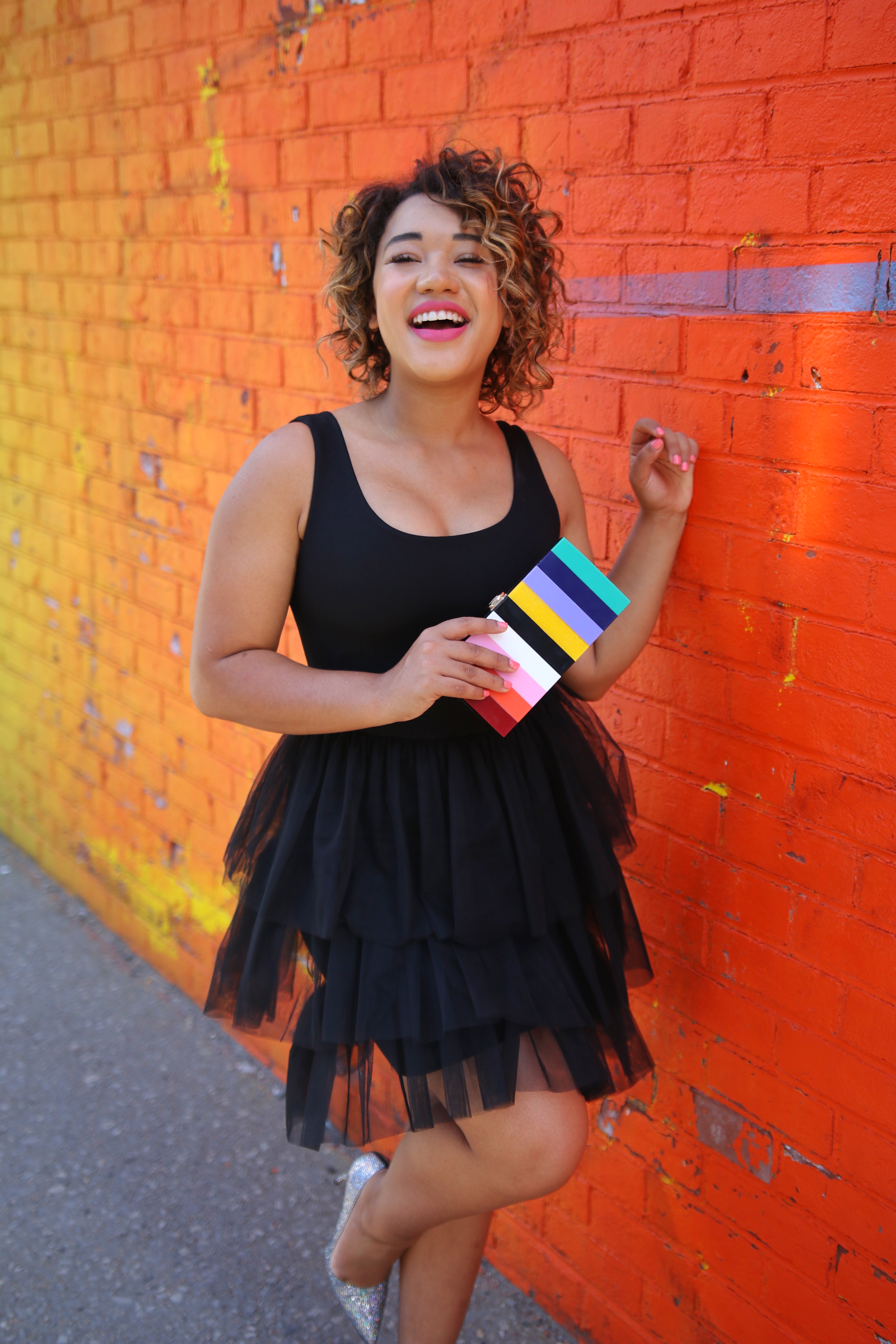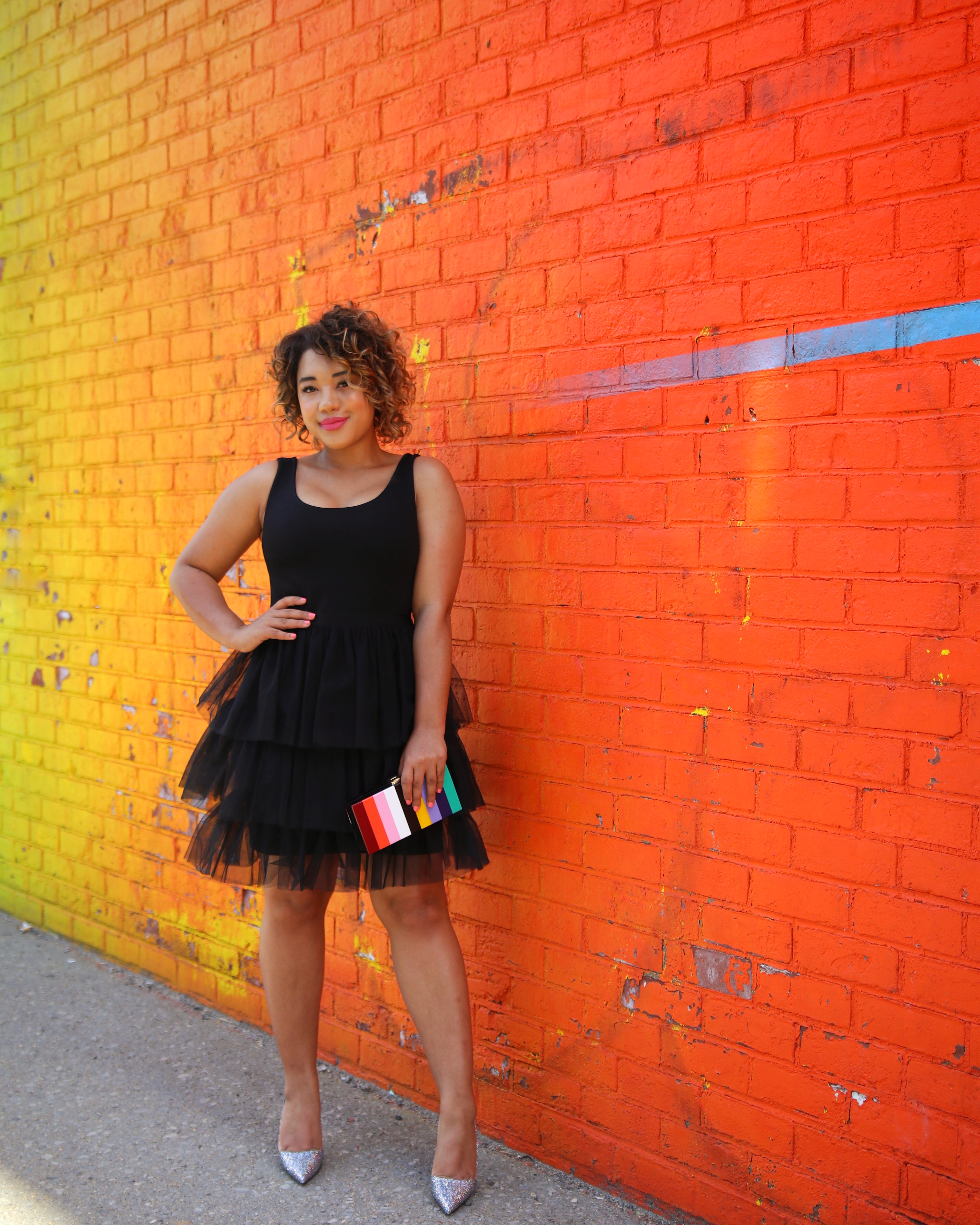 When I was young growing up in Arizona, dreaming of New York City, TV took me there.
Later on, Blair Waldorf became my move muse by my original inspiration came from Carrie Bradshaw.  From watching on TBS in my bedroom to binging with my SF bestie in grad school, Carrie Bradshaw and ultimately SJP became a pivotal force in my life. She lead me here.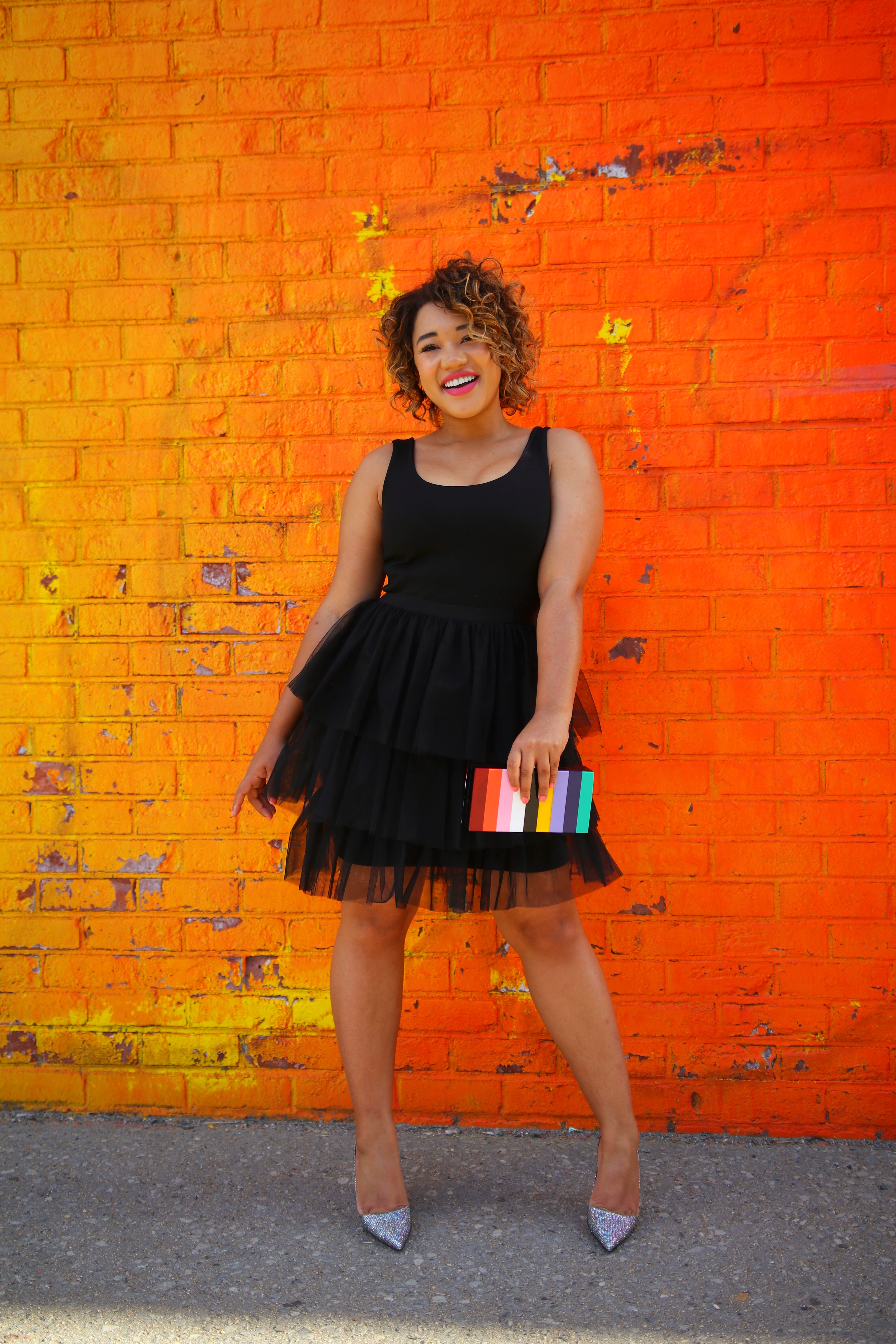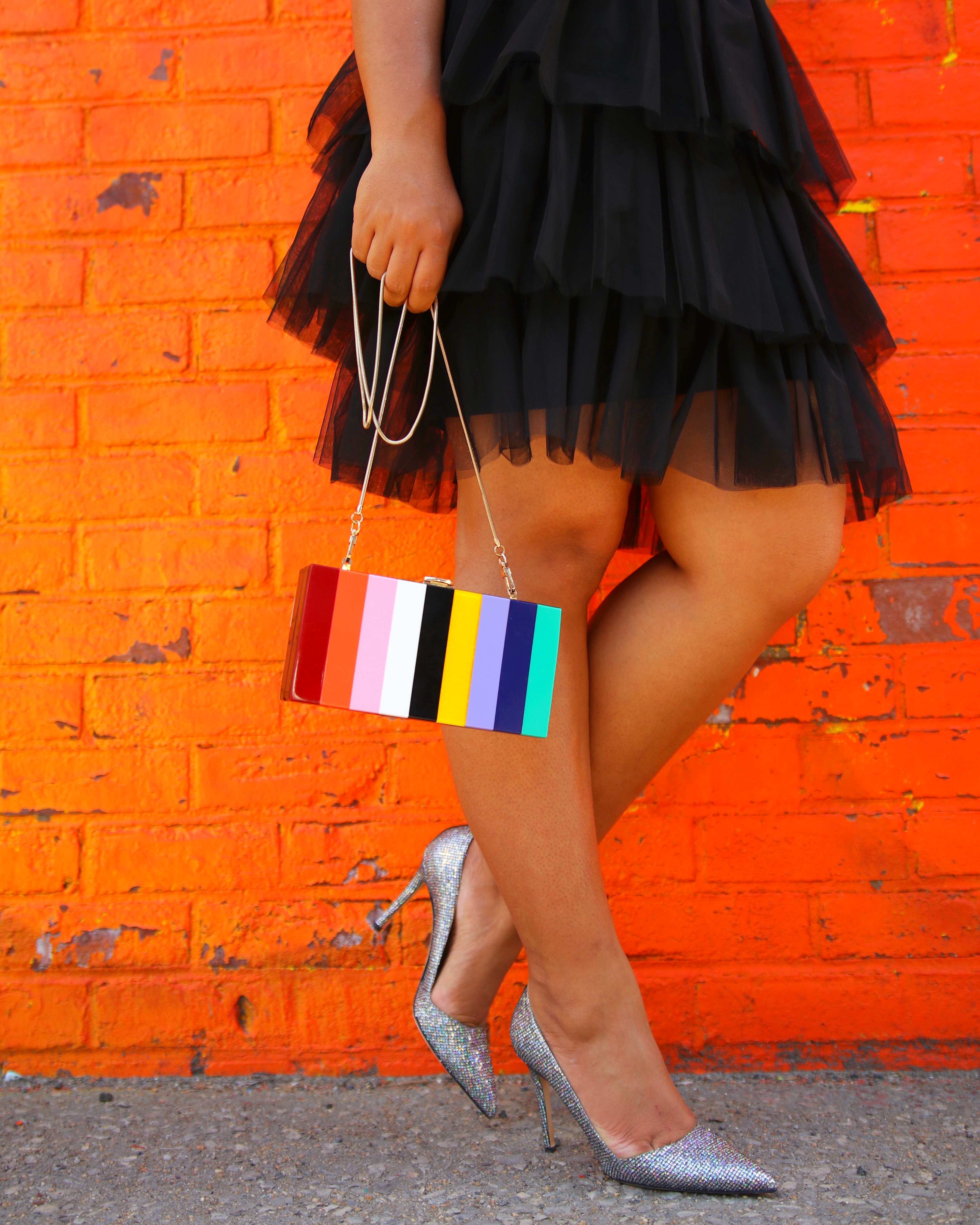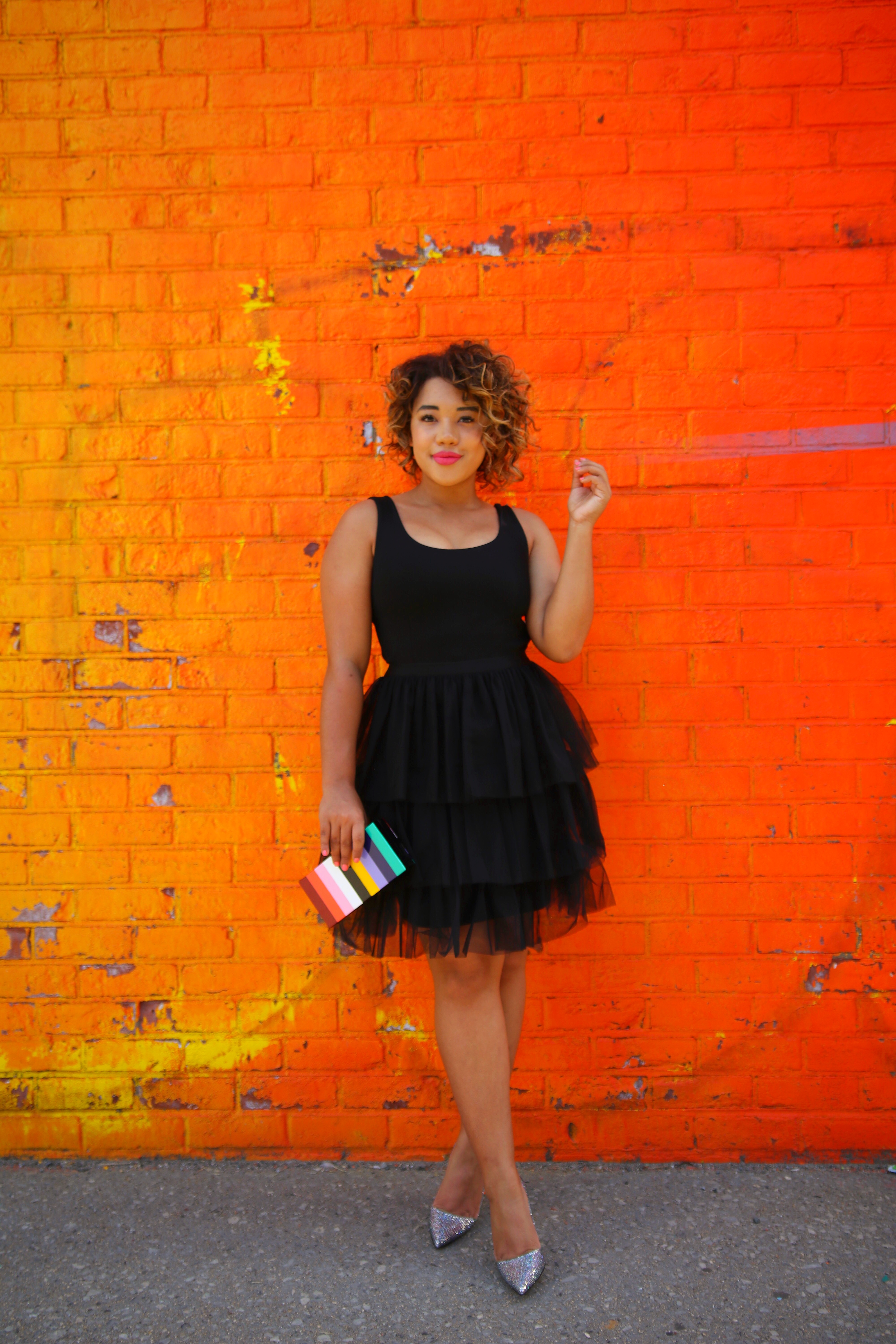 I'm Wearing 
Sjp Dress • $395  ||Rampling Shoes • $281.99  || Similar Nirvana Shoes • $385  || Clutch • $295
In 2014, my first year living in the city, SJP launched a shoe line which has become not only one of my favorite shoe brands but also kind of a metaphor for my time here. She hosted an event in soho to celebrate the launch including a meet and great, so naturally I went down and waited in line for three hours with hopes of meeting her, only to get the line shut off two people in front of me. Disappointed, but not yet defeated I came back the next day stood in the now rain and cold for another two hours with the same dream. This time I was that day you couldn't meet SJP unless you were buying shoes…  
I'll stop here for a second to say that the SJP by Sarah Jessica Parker collection is a collaboration between Sarah Jessica Parker herself and George Malkemus the 3rd (who you may know from a little shoe brand call uhh MANOLO BLAHNIK). These shoes are top notch, high quality, comfortable, glamours, well designed and meant to last. Now that I own a pair (spoiler alert), can say with confidence they're worth every penny and give some of my designer shoes that cost double a run for their money. But I'm at a very different place now then I was when this collection launched. 
Back to 2014 – there I stood 10 feet away from SJP with a chance to meet her so I could finally thank her for all she's done for me (corny I know). All I had to do to make this dream come true was buy a pair of $350 shoes that I couldn't afford… at all. I had blown through all of my savings in the first month of living here because I lost 5 thousand dollars on the first apartment due to a "friend" who flaked out on me (more on that below), and then had to put another 10 or so down on my second & actual apartment (first months, last months, security deposit, broker fee – New York is expensive guys). I was living off ramen, Halal truck and cheap pizza because that's all I could afford, so the idea of spending the money seemed crazy and a little irrational. Although I really wanted to, I walked away that day without a thank you and without new shoes.
I had 3,500 instagram followers at the time, most of which were people I went to high school with and have since unfollowed. Later that night scrolling through my feed, I saw that @Carly of The College Prepster (who I didn't know personally at the time but have since met and she's darling) took a photo at the event, I remember thinking that she probably was there to help promote the event and partner with the brand, and that maybe one day I could do the same with brands I loved. Instead I ate ramen and spent the next day in bed with a cold I got from standing out in the rain. 
That first year in New York was a lot like that. I moved here with a friend, and after we signed the lease on our apartment and put down a deposit, he decided he couldn't take NYC and moved back – unable to get out of the lease, this bait and switch drained me of my savings on an apartment I couldn't afford without him and setting me back about a month. My first night in my New York apartment, I had nothing but an air mattress and some clothes. As I was getting ready for bet my air mattress popped so I ended up sleeping the floor using my coats as a bed. I went to a grocery store next door a bought mustard, pretzels and some lunch meat that I lived off for the first week. That same year I was assaulted on the street by a man who put his hand up my skirt and tossed me to the ground before running off, I sold most of my favorite clothes or vintage collectibles to help afford rent, and ended up rented out half of my tiny apartment to make it more affordable. I felt more alone than I had in my entire life – I'm not complaining. Despite all that I loved New York but the first year here wasn't easy.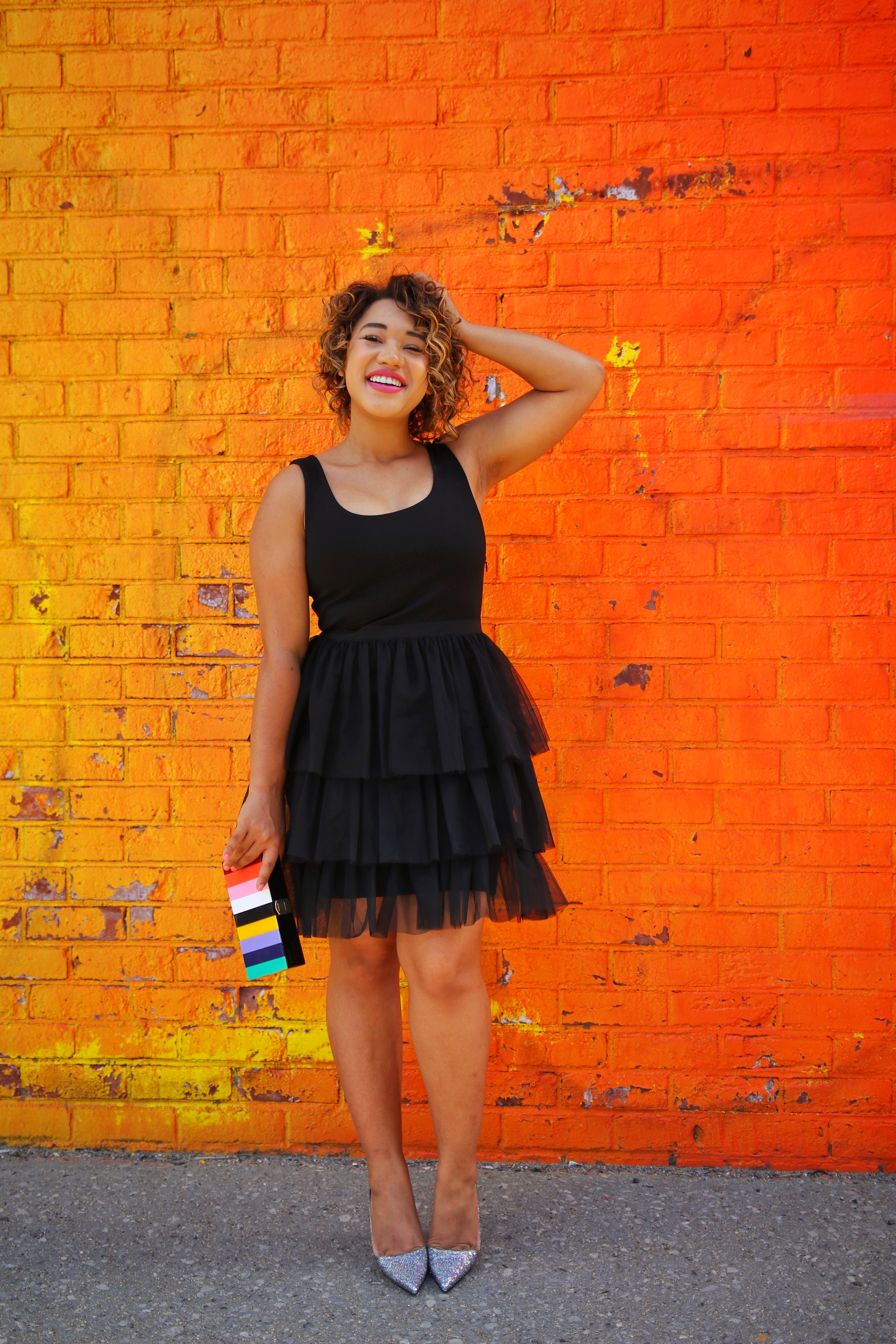 Okay, okay so before I share my final chapter of this story, I want to share a little bit about this brand. Founded in 2014, SJP by Sarah Jessica Parker is a designer shoe & handbag house who sometimes dabbles in ready to wear (like my very carrie dress you see me wearing here). Every shoe has a grosgrain ribbon featured somewhere on the shoe, usually on the back which is not only a darling design detail but also a nod to her childhood memories of wearing a grosgrain ribbon in her hair SO CUTE RIGHT! On my dress, the dividing piece between the top and tulle is also the signature grosgrain detail – plus it's designed to look like the famous carrie bradshaw opening scene of sex and the city look, so I la la love it!
SHOP SJP BY SARAH JESSICA PARKER
ONE: SJP by Sarah Jessica Parker Fawn Satin Point Toe Pumps • $350
TWO: SJP by Sarah Jessica Parker – Rampling Women's Shoes • $355
THREE: SJP by Sarah Jessica Parker Minnie Shimmer Boots • $485
FOUR: SJP by Sarah Jessica Parker Trance Satin Point Toe Bow Pumps • $395
FIVE: SJP by Sarah Jessica Parker Minnie Velvet Booties • $465
SIX: SJP by Sarah Jessica Parker Carrie T-Strap Leather Pumps • $355
SEVEN: SJP by Sarah Jessica Parker Tartt Shimmer Mary Jane Pumps • $154–385
EIGHT: SJP by Sarah Jessica Parker Daze Velvet Pumps • $365
NINE: SJP by Sarah Jessica Parker Minnie Glitter Booties • $485
TEN: SJP by Sarah Jessica Parker Lucille Satin Bow Pump • $395
ELEVEN: SJP by Sarah Jessica Parker Trance Candy Pumps • $395
TWELVE: SJP by Sarah Jessica Parker Katrina Sequined Point Toe Block Heel Pumps • $365
Pictured, I'm weaning the rampling shoe which is a classic pump with a front d'osay design making it perfect for wider like feet (like me), anyone with bunions and just more comfortable and wearable in general. This scintillate silver color is a favorite of SJP's and one of the most iconic fabrics in her collection. So now that you know a little more about SJP by Sarah Jessica Parker, I'll finish my saga.
We left New to New York Courtney having a tough first year in the city – she's pretty broke, a little beaten but still pretty dazzled by NYC. Fast forward to earlier this year, at this point I had landed my dream job making handbags at Coach, only to walk away from it two years later because my "hobby" had grown so much. At this time, I'm running my blog and business full-time, plus I moved into a newer, bigger apartment and could actually afford it – yay!. I started thinking and making plans buying a place and making plans for the next few years (read more about it here). My closet had three pairs of SJP heels that I purchased only own (not gifted, not at a discount), and I wore these pairs with pride. Paris had seen SJP IRL multiple times because she was living around the corner from us, but I hadn't ever had the pleasure because you know that was my luck. So earlier this year, I treated my friend to broadway and as the usher was showing us our seats, I saw SJP and Mathew Broderick being seated … only to find out our seats were directly in front of theirs. Overwhelmed, by a different type of emotion, I was excited but also at peace. I felt complete that I could finally thank one of the driving forces that brought me here, to New York, to push from my dreams and become who I am today … but most importantly, I was so thankful for New York for completing this story in such a serendipitous and magical way. 
I'm not sure why I shared this story, or what you guys will think of it – I guess I just found it almost ironic that my relationship with the brand, SJP and my relationship with New York has flowed in similar ways. I know the story isn't over, if anything it's just getting started. I see this as a shoe & brand that continues to live and grow with me and take me new places year after year. As my collection expands, I'll always remember that first feeling and where I was in my life the first time I saw these shoes, from where I am now and how they've taken me places even when I had yet step foot in a pair.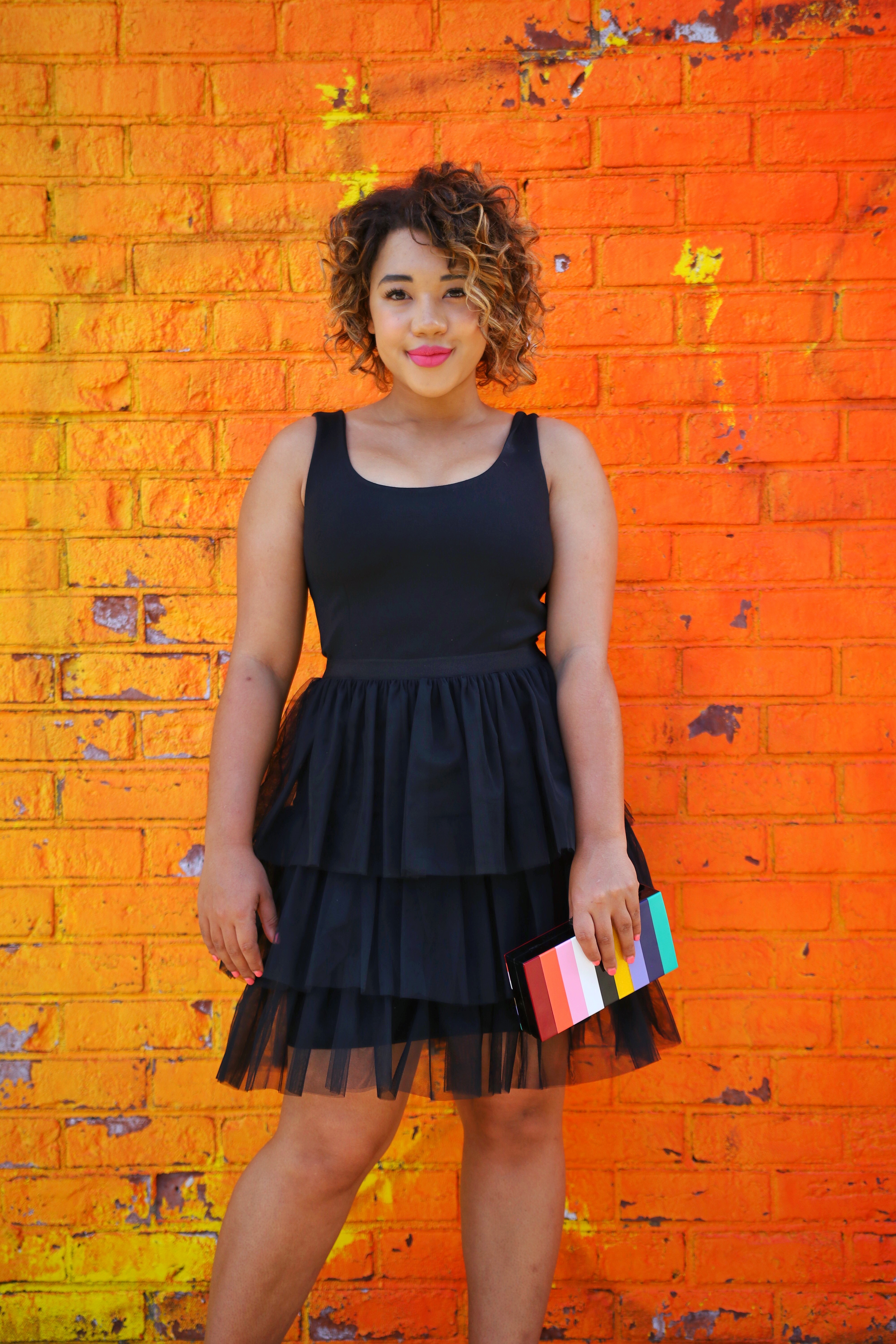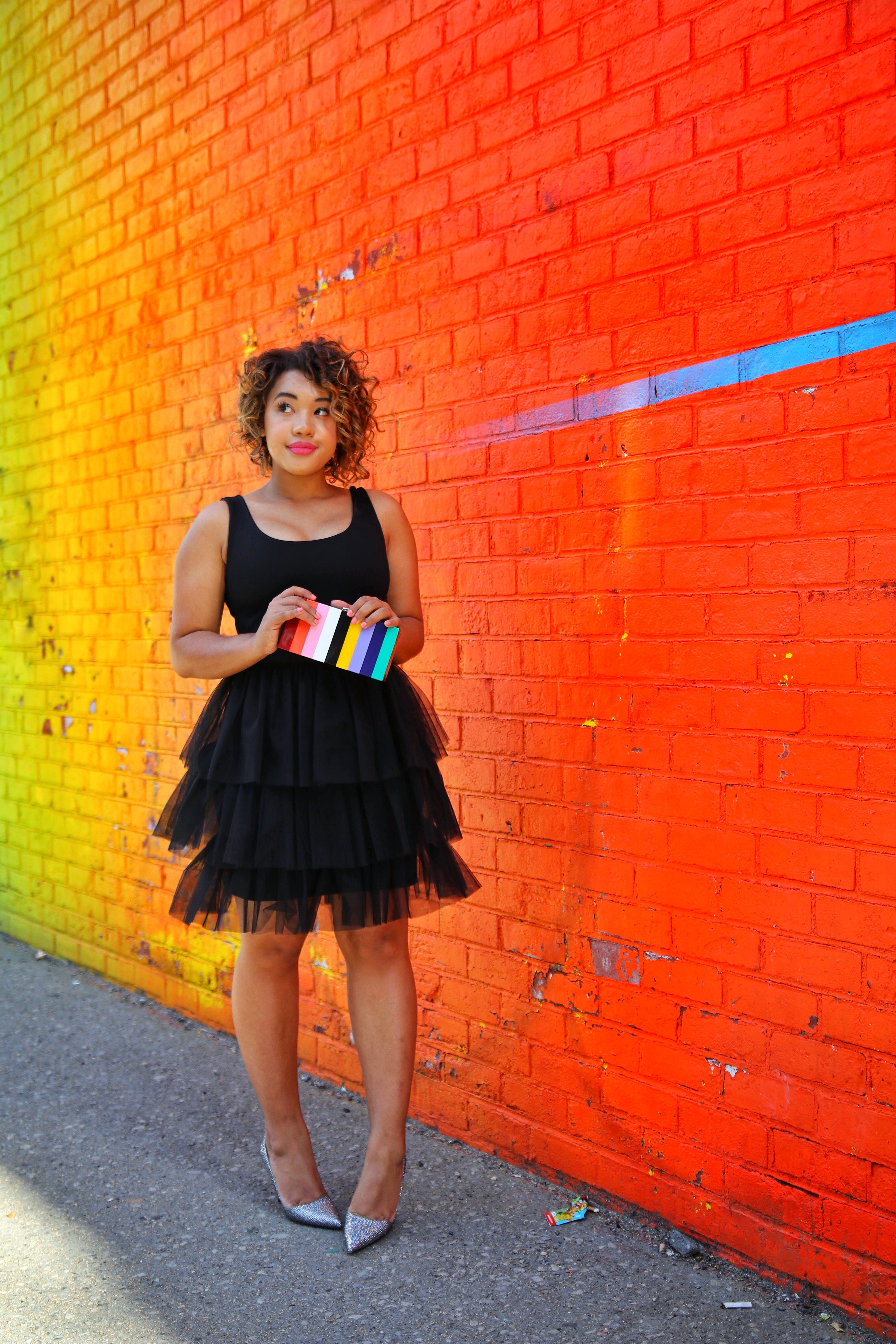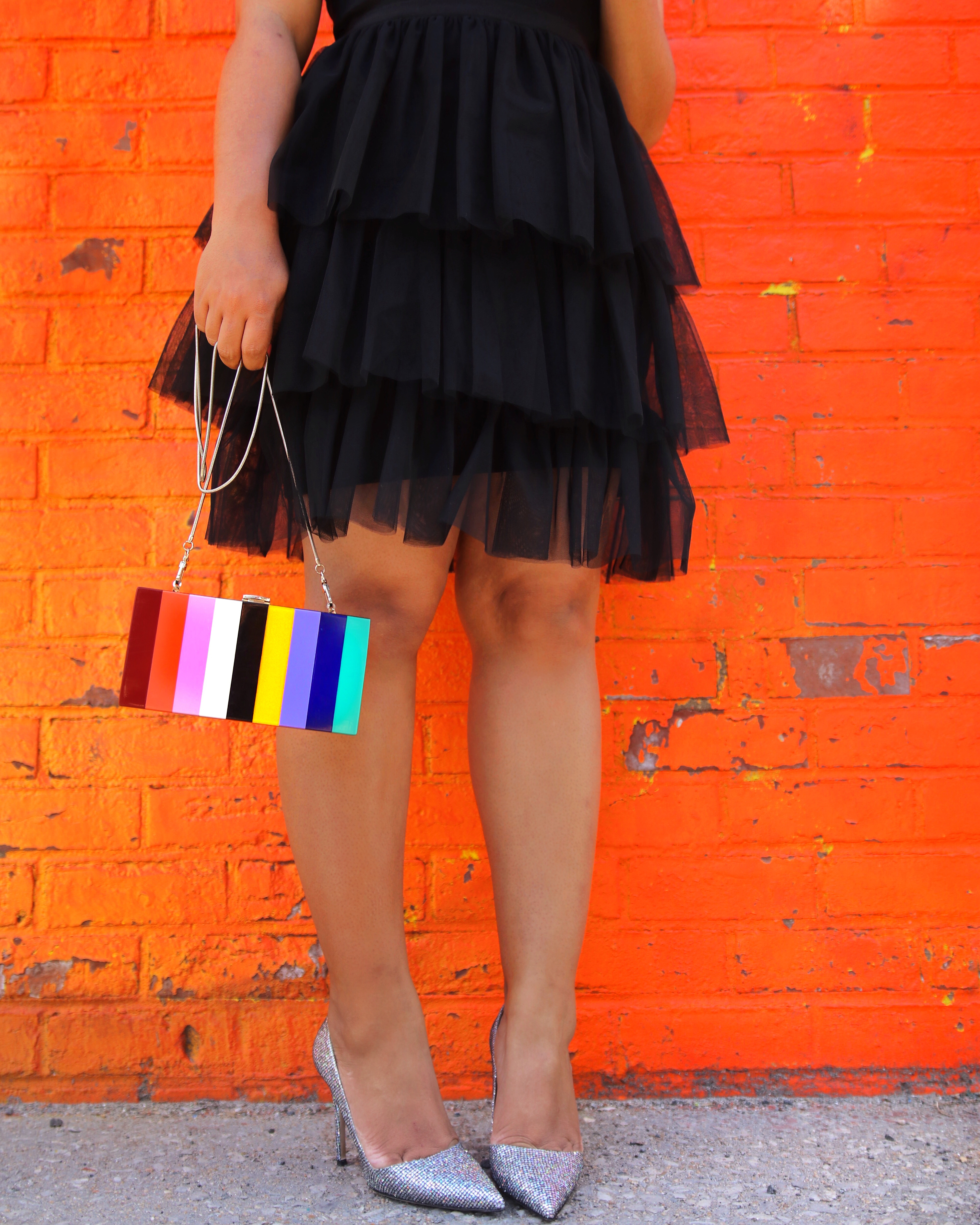 I'm Wearing: 
Shoes: SJP by Sarah Jessica Parker Rampling • $281.99 
Also love: SJP by Sarah Jessica Parker – Nirvana Women's Shoes • $385
Dress: SJP Collection by Sarah Jessica Parker Sjp Title Dress • $395
Clutch: MILLY Constructed Rainbow Clutch • $295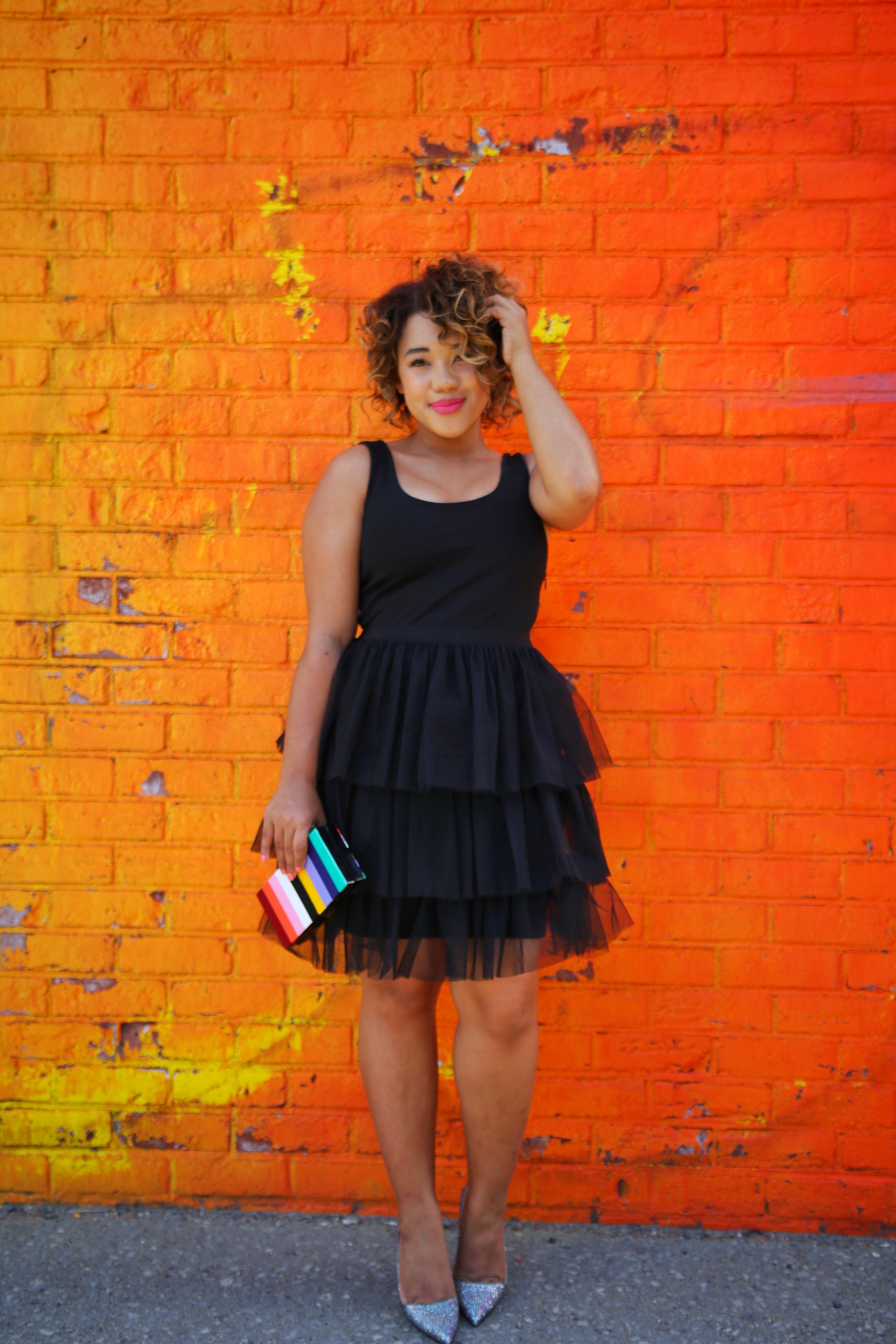 Thank you to SJP and SJP by Sarah Jessica Parker for all you've done for me, including partnering on this post. I'm not sure words do it justice, or properly display my appreciation, but I really did try. XO
SHARE OR SAVE FOR LATER