Nov
24
2014
Nov 24 2014
The Donut Sweater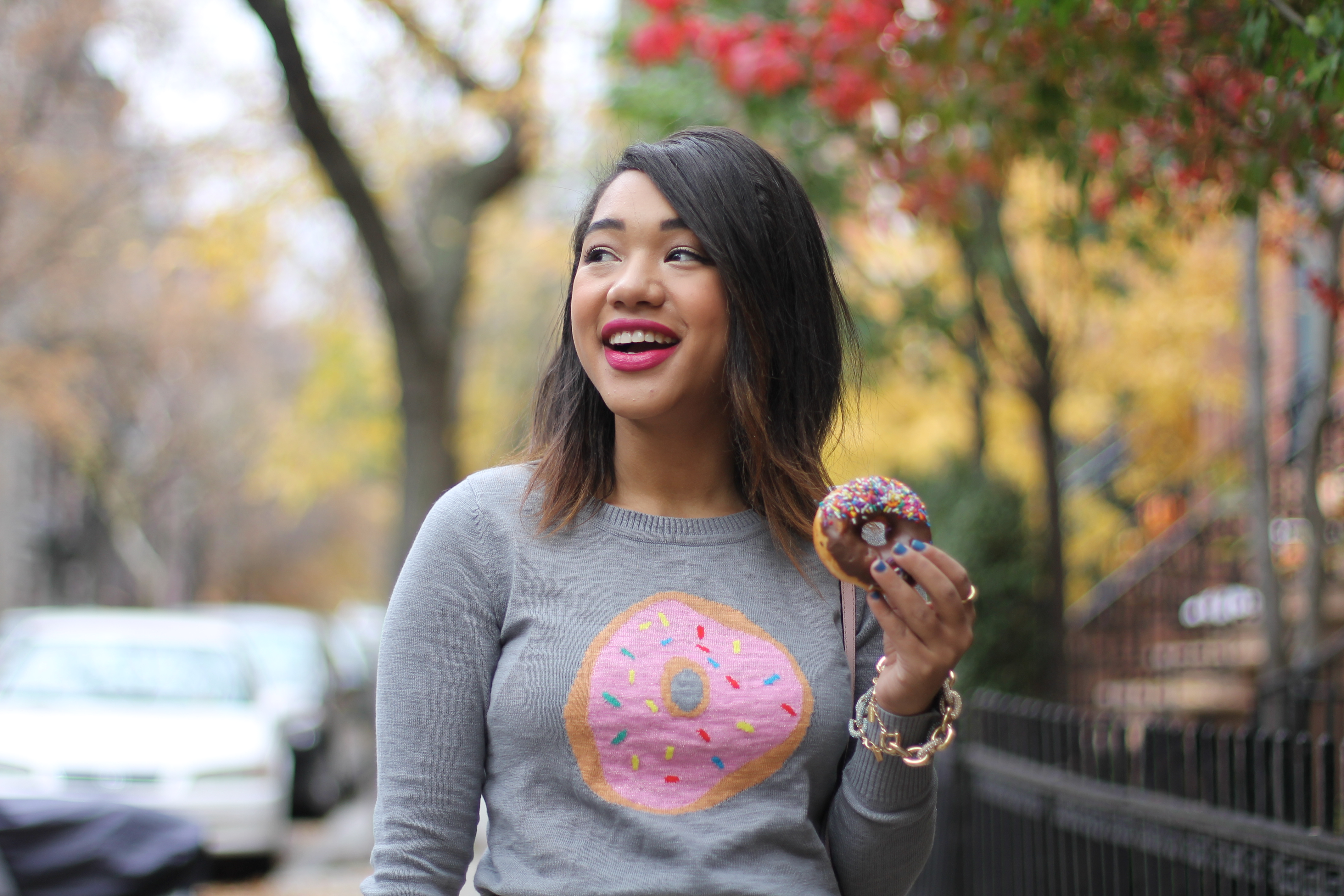 By now, you should all know that I have a serious problem when it comes to sprinkles – I just can't stop eating them! My biggest weakness of all has to be the round little frosting friends we like to call donuts.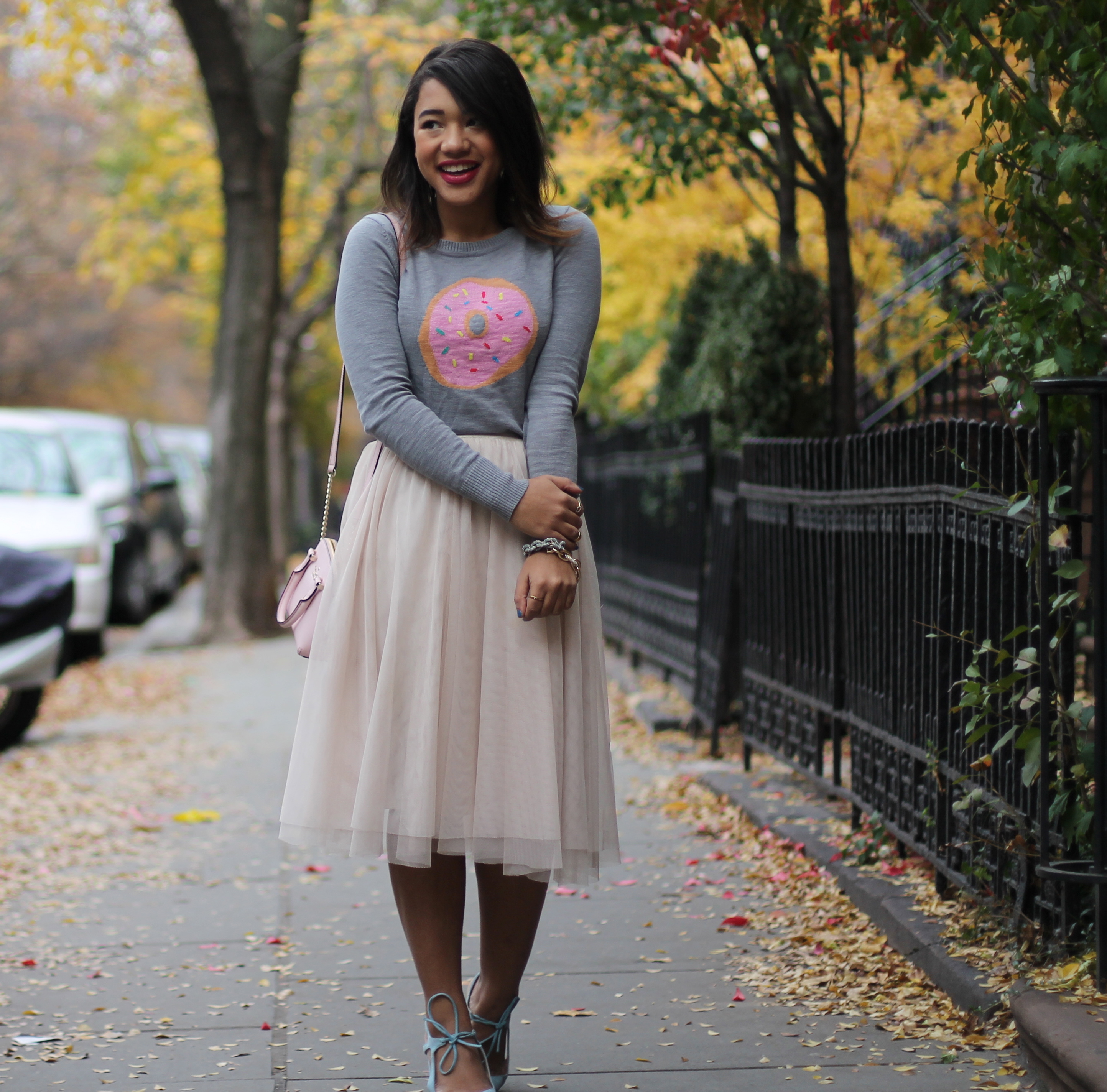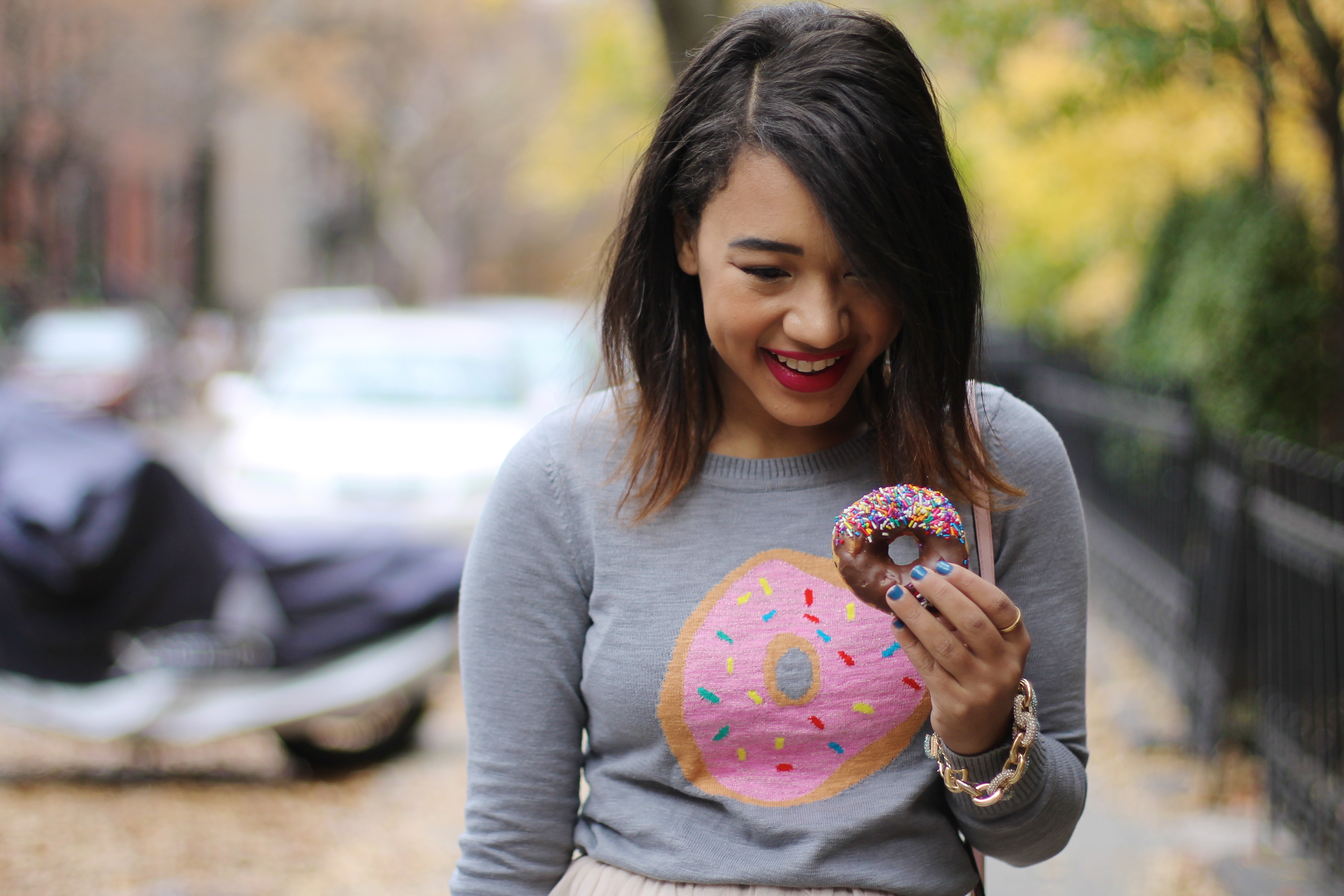 Until now, my obsession had infiltrated my bank account, self control, kitchen cabinets, diet (or lack there of) and most certainly, my taste buds, but the time has finally come for it to take a bite out of unchartered territory… my closet. I'm actually surprised it took me so long, I have of course considered stepping into the calorie-clothing club, but hand't done anything about it until about two weeks ago. I was indulging in my usually sunday morning ritual, sprinkles, donuts and online shopping (in that order… don't tell my mom, or my dentist) when my sugar high set in and lead my fingers to search for "donut sweater". It lead me to the sweetest of sweaters for only $20, leaving me with no choice but to add it to cart.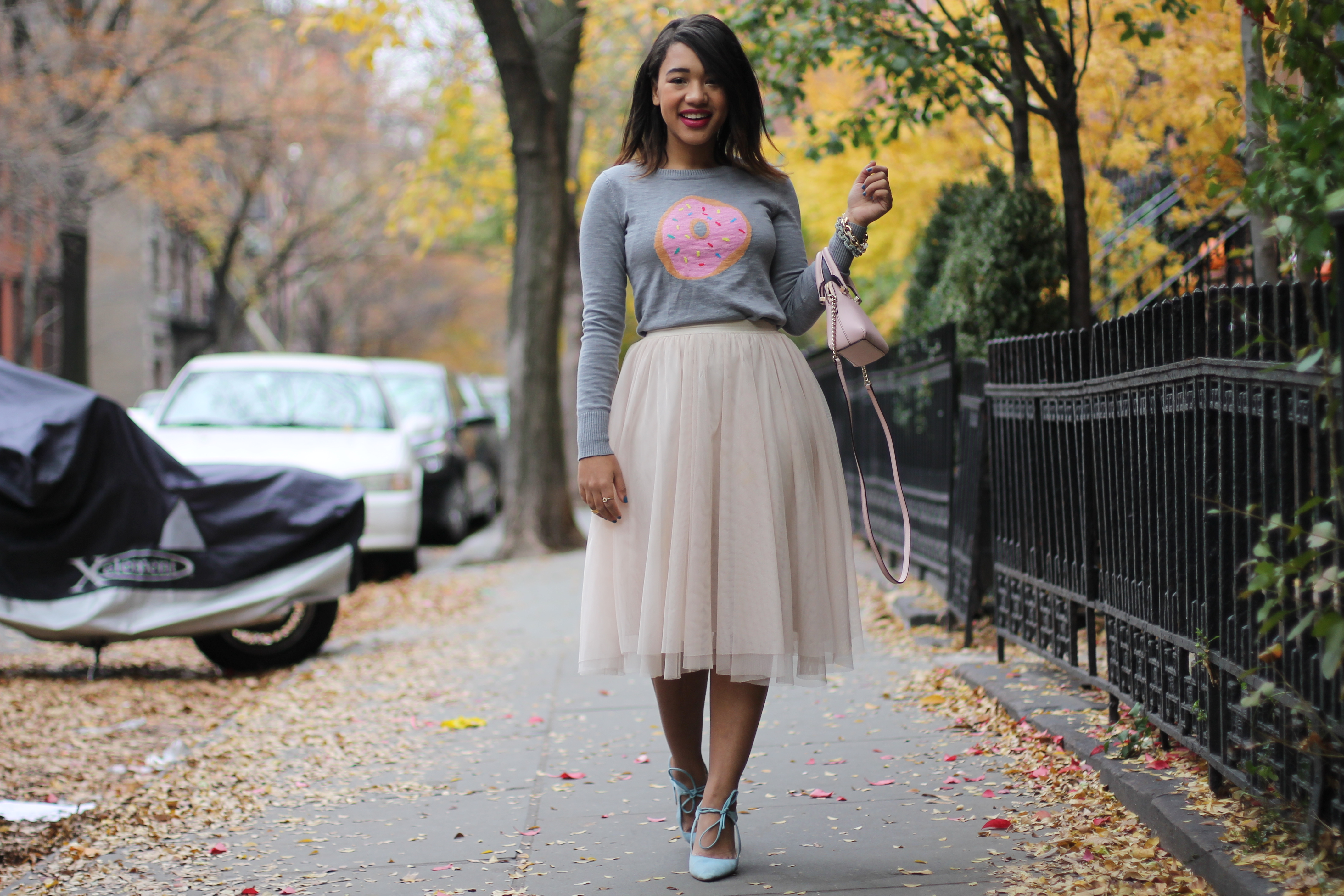 I loved the sweater at first bite sight, but then came the questions – how do I wear it? Although I have the eating habits of a toddler (no vegetables just candy) I didn't want to look like one. Novelty sweaters can be toughies, because you want to keep the whimsy without bringing the immaturity. My solve was pairing it with a tulle skirt and heels – the blush tulle kept the whole frosting theme going but added a touch of sophistication in  classic-with-a-twist way, plus I can't ever skip out an an opportunity to twirl.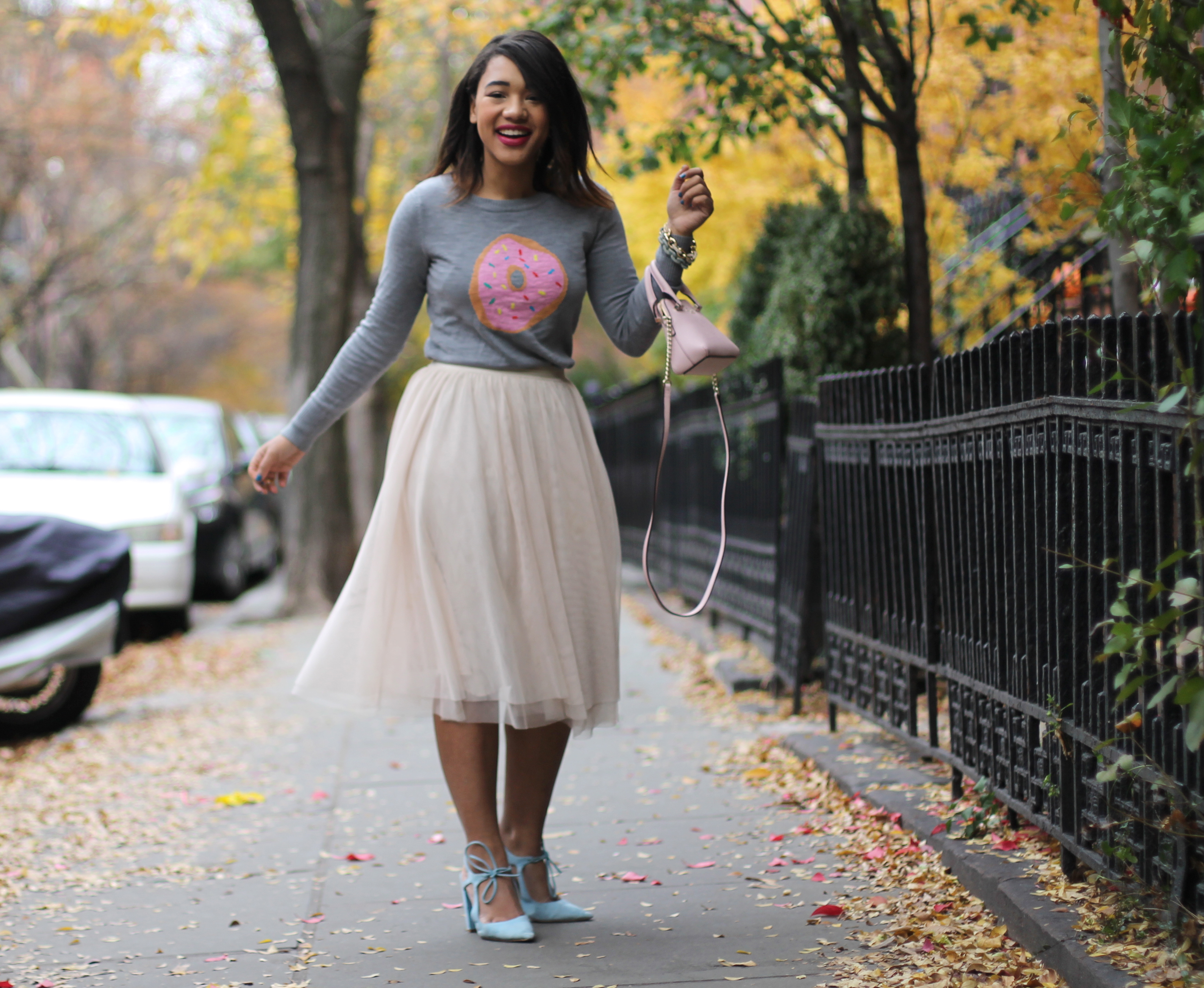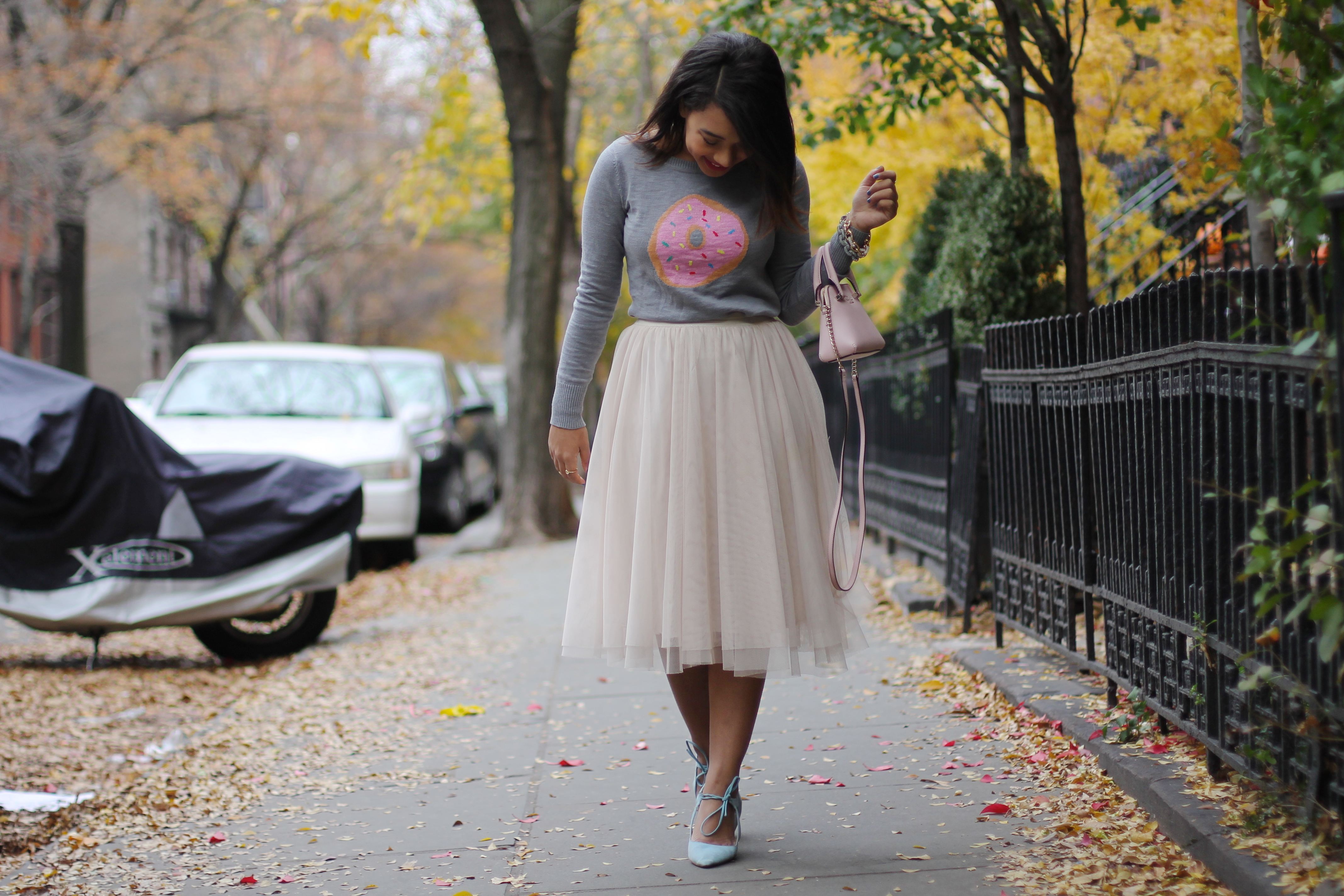 I also want to introduce you to my frosting colored friend, the tiniest little kate spade bag you will ever see … mini maise! Isn't she the cutest? So tiny tiny!!! Don't worry you'll be seeing lots more of her 😉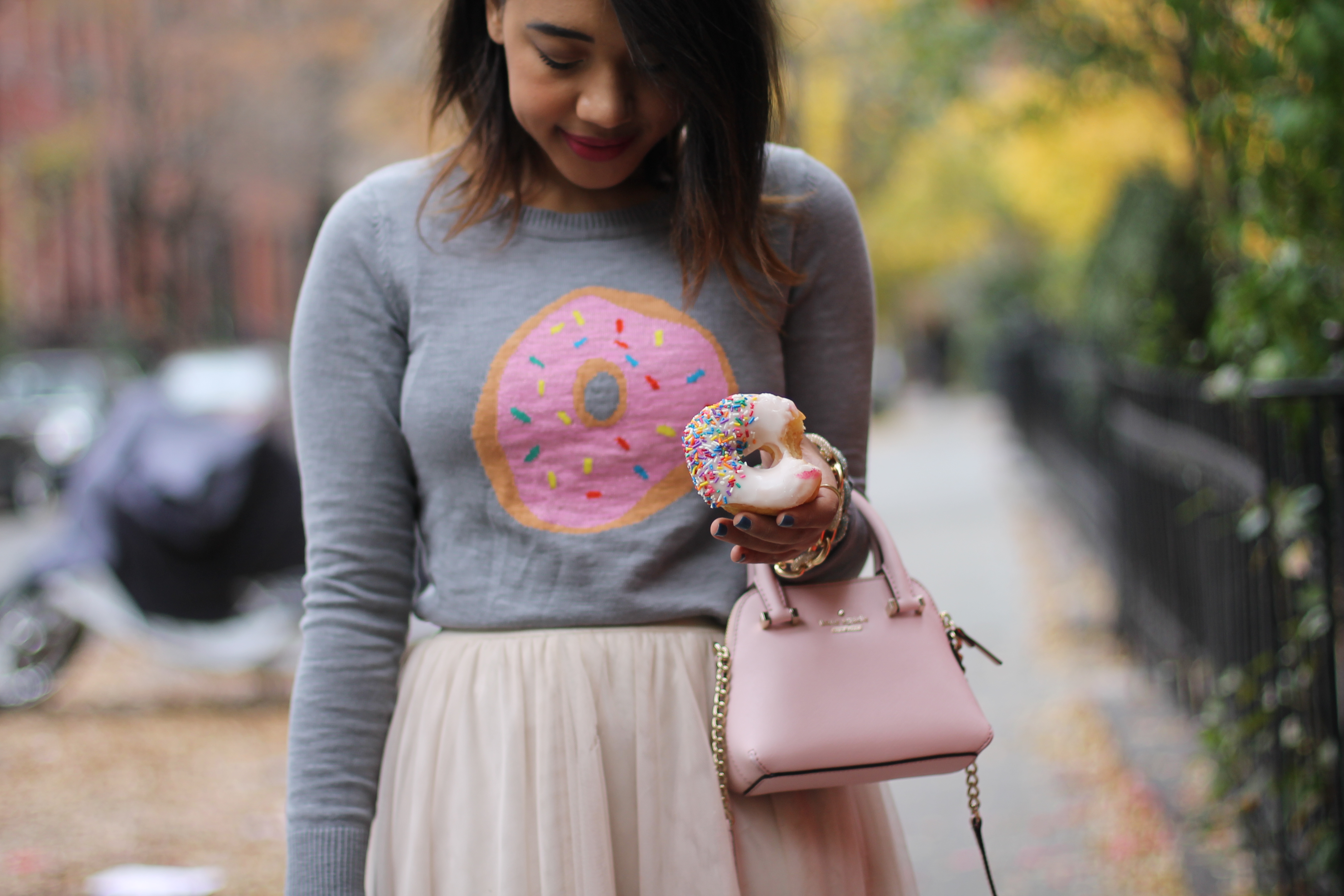 If you're into more boring things like pants and jeans (jk pants are cool too… well kinda) or just want a more casual vibe, try pairing the sweater with distressed denim and a pointed toe pump, or over a button up blouse with coated denim and oxfords!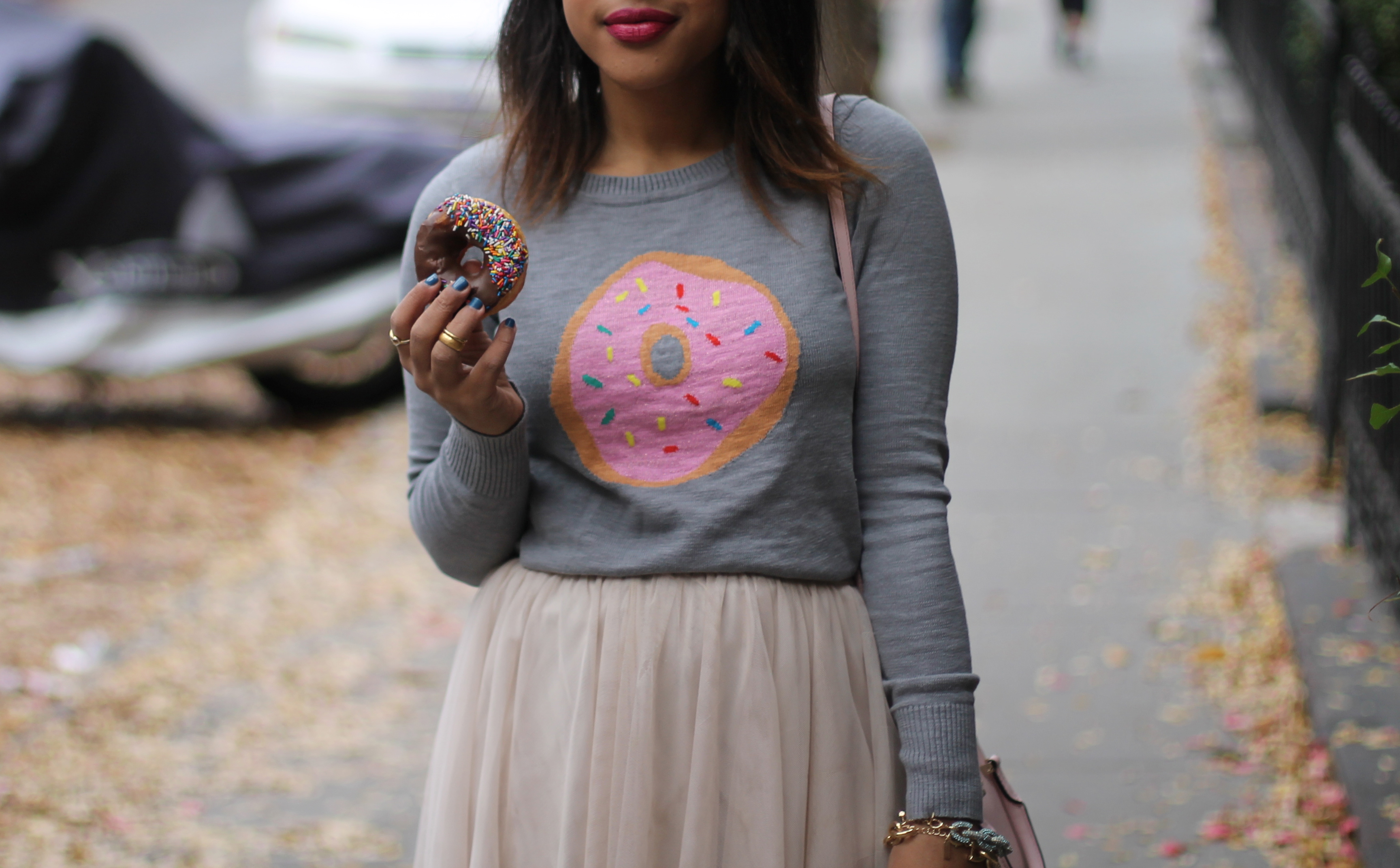 P.S. if you choose to join me in the breakfast club, please note that this sweater is a juniors style, meaning the sizes are a bit confusing (1, 3-5, 7-9 … uh what?) I ended up ordering like 4 sizes and returning the rest (story of my life) but am wearing a size XS, which is what I would usually wear in a sweater situation, so just ignore the weirdo numbers and pick your normal size 🙂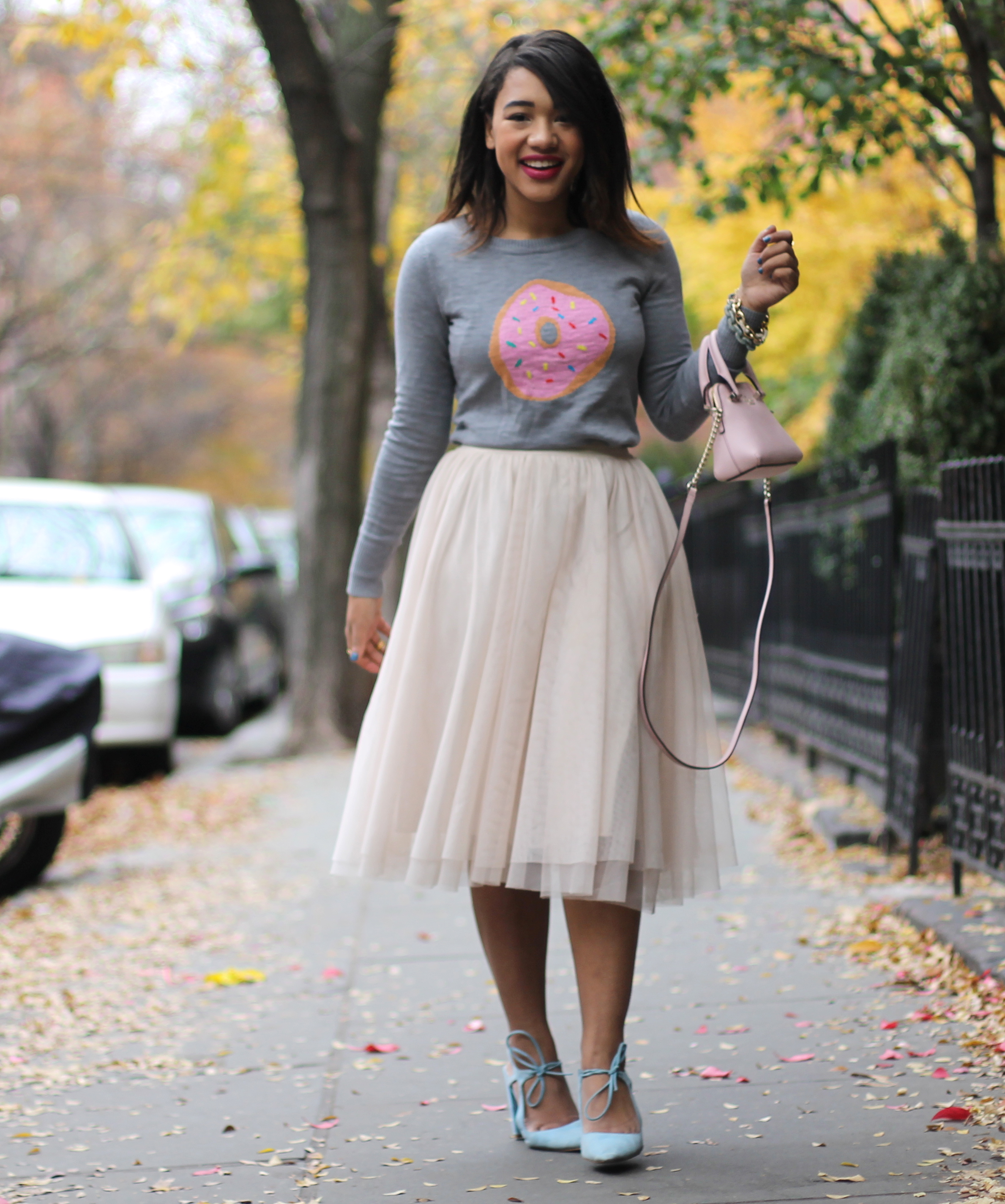 Donut Sweater via Target || Tulle Skirt (similar here) || Bauble Bar Jewels
Kate Spade Mini Maise Bag || Zara Blue Pumps (old, similar here)

For more of my sprinkles obsession, check out the hastag #colormecravings on instagram
& a big giant congrats to @theodorag13 the winner of our holiday giveaway! You have until wednesday at midnight to email elena@anewyorkloveaffair.com & claim your prize
SHARE OR SAVE FOR LATER