Dec
31
2015
Dec 31 2015
The Little Sequin Dress, Remixed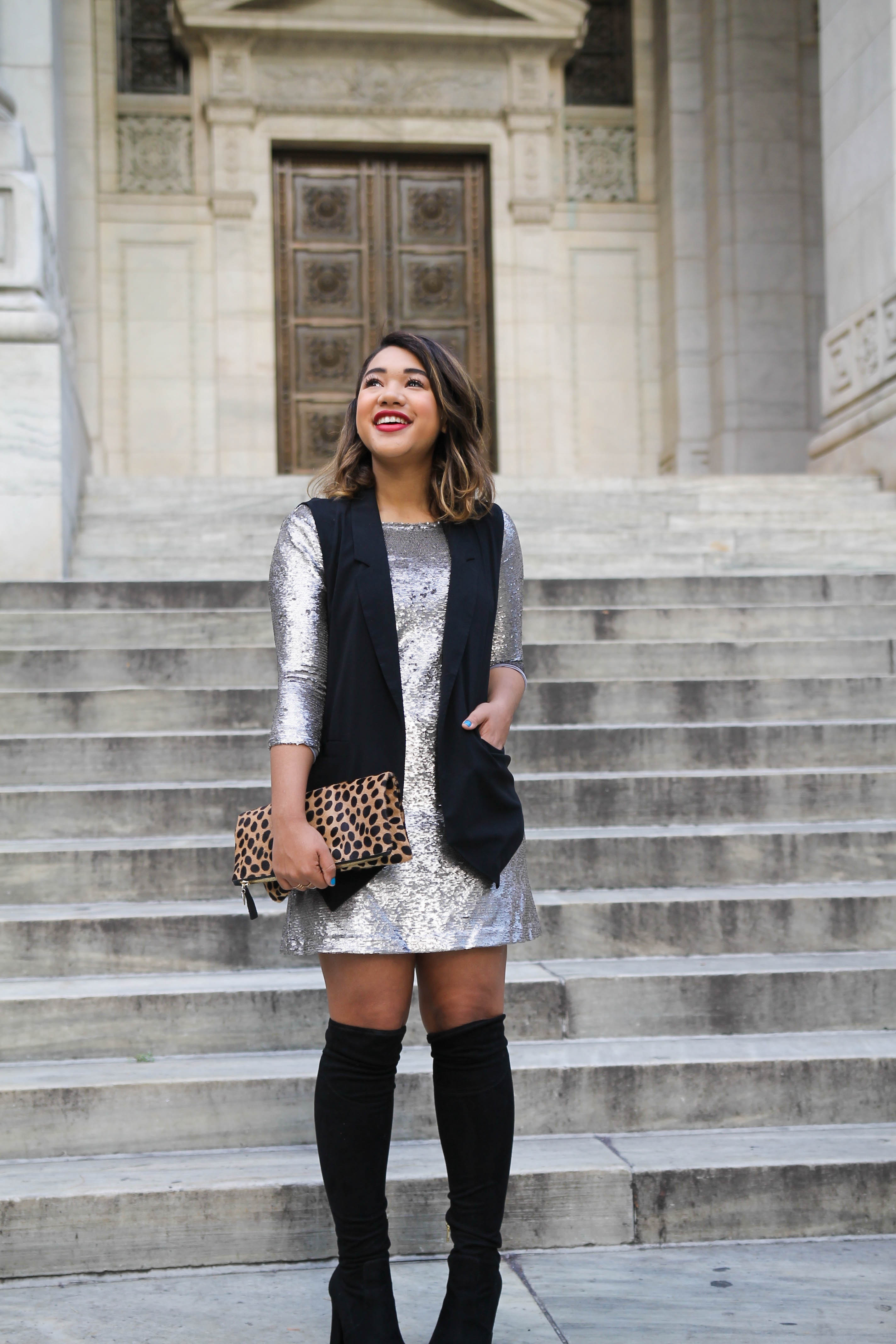 Let's teach an old dress, new tricks!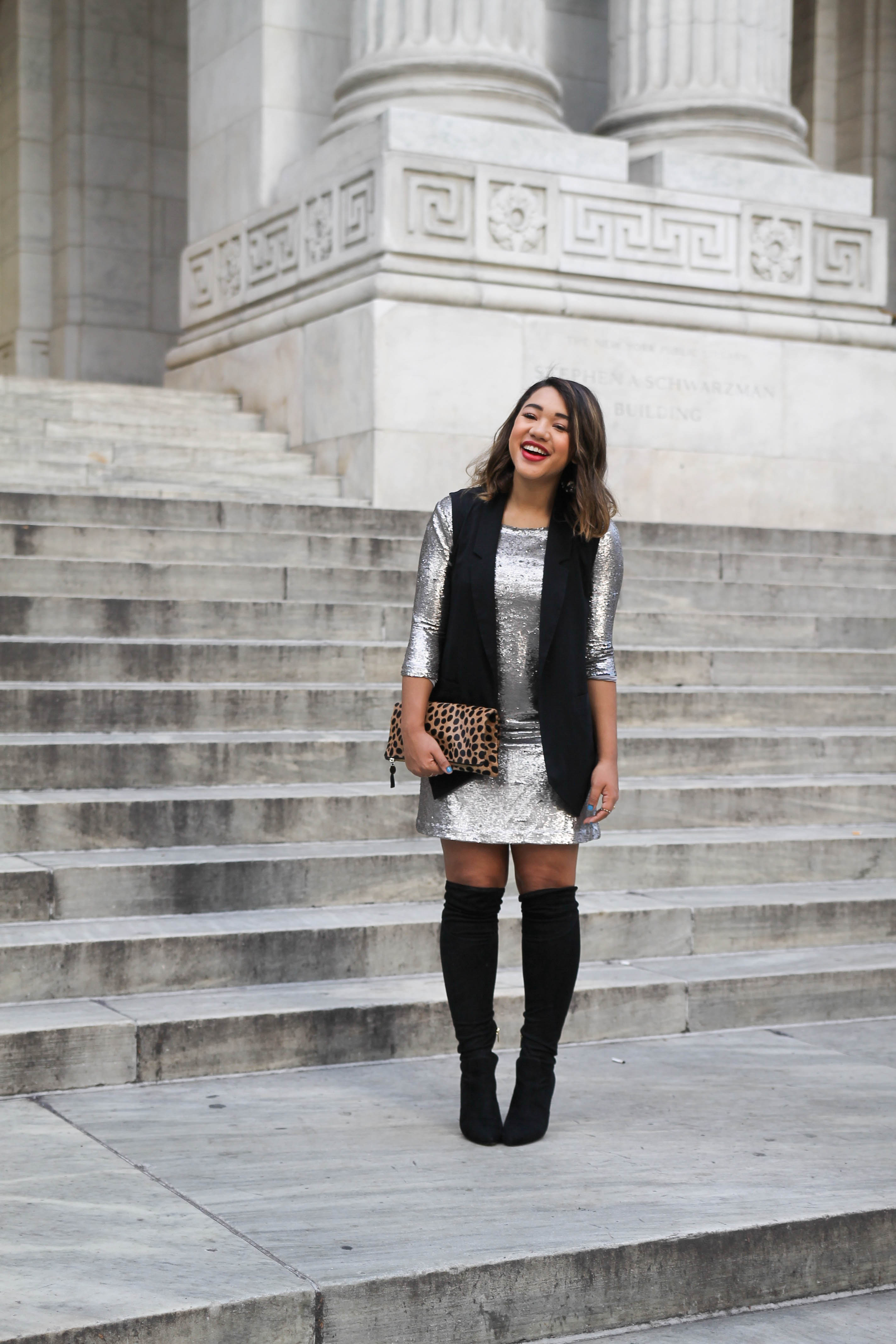 Happy almost NYE! If you're a girl, chances are you have a glittery, sequin dress in your closet from New Years Eve last year, or the year before! And if you don't, you definitely have a sister or a friend who does! Well with NYE right around the corner, and the demand for glittery dresses at an all time high, I thought it might be fun to share a really easy way to teach an old dress some new tricks!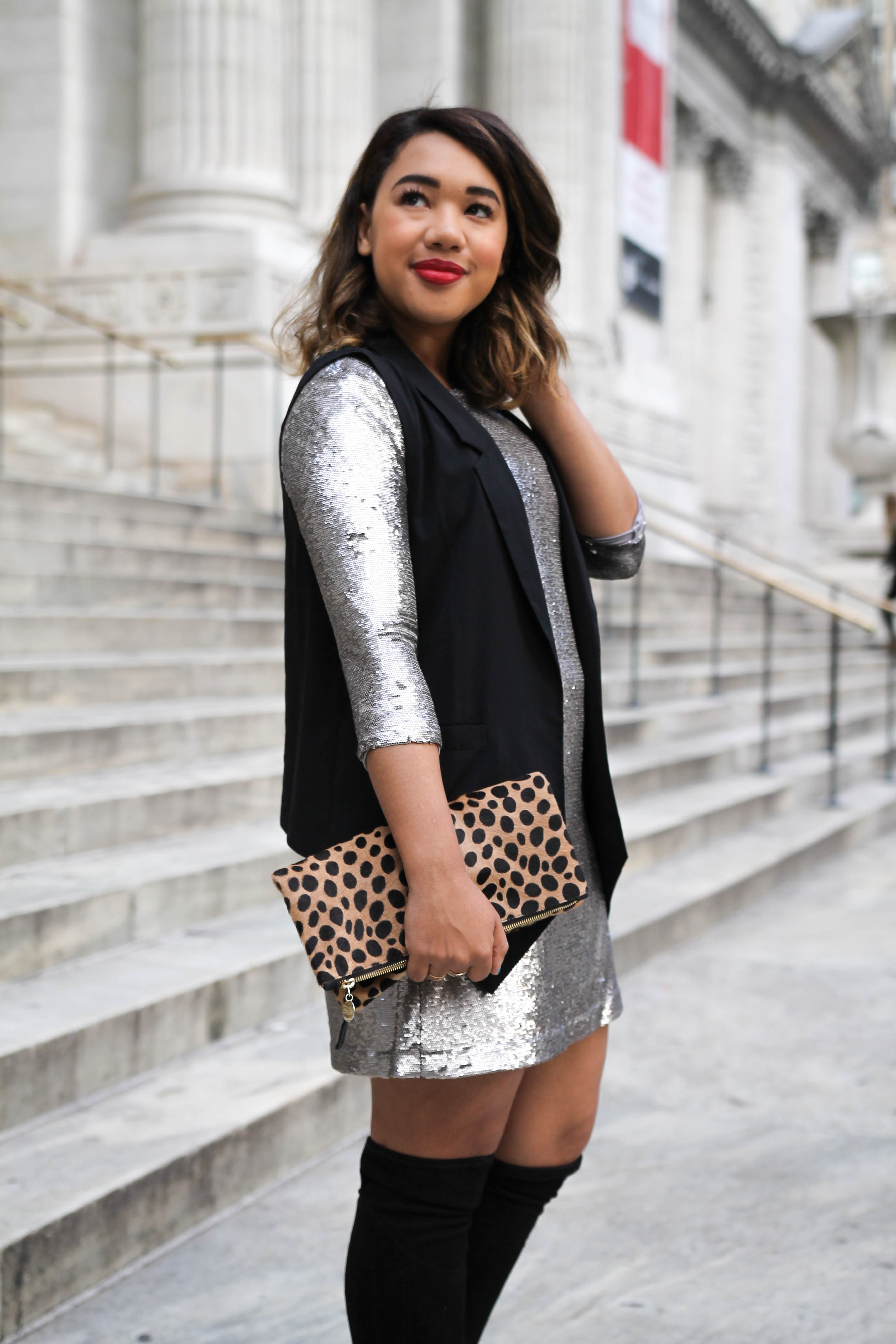 Here I'm wearing a sparkly dress – full disclosure, its new but I have an identical one in my back up closet in Arizona in navy and one in black from a few years before as well. But I was able to breathe new life into it in a current way with a few easy adjustments!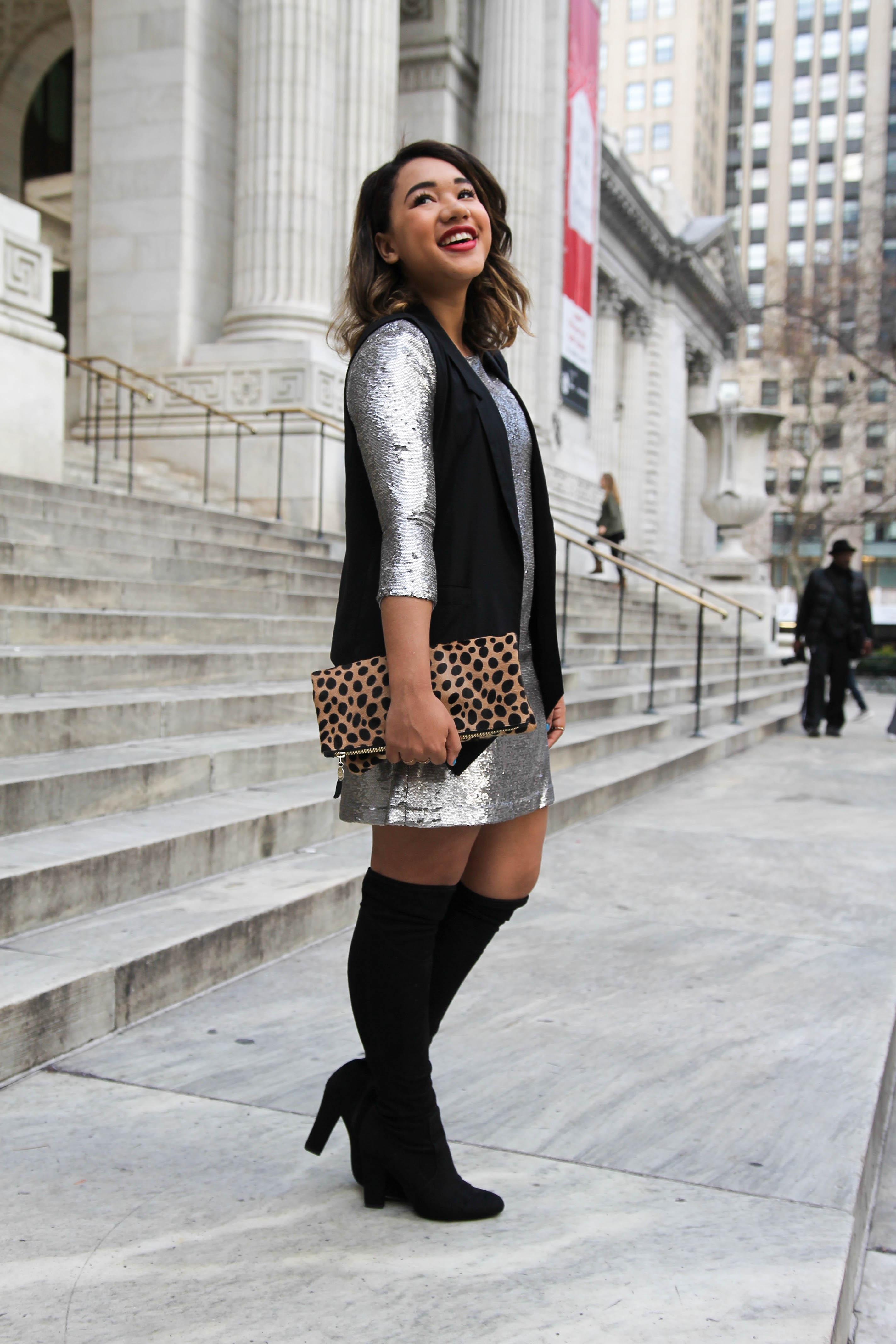 1 – Change the shape! Adding a little black blazer or tuxedo vest adds dimension to a shift dress by creating a new shape up top and making a more flattering fit.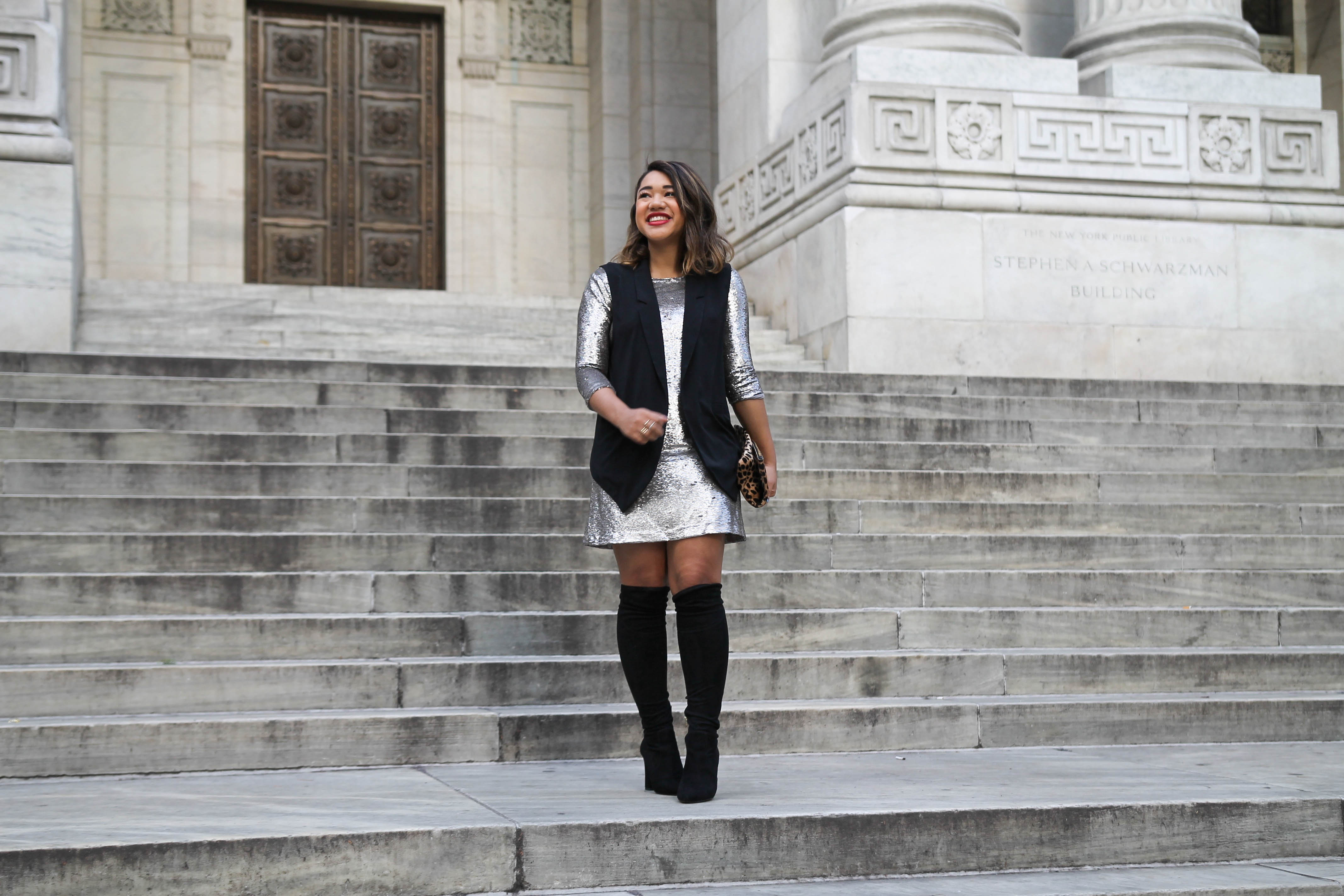 2 – Alter the hemline! I paired this LSD (little sequin dress) with over the knee boots instead of black tights and stilettos like I have before. Not only does it bring a different shoe, but also it tricks the eye into thinking its a different length all together!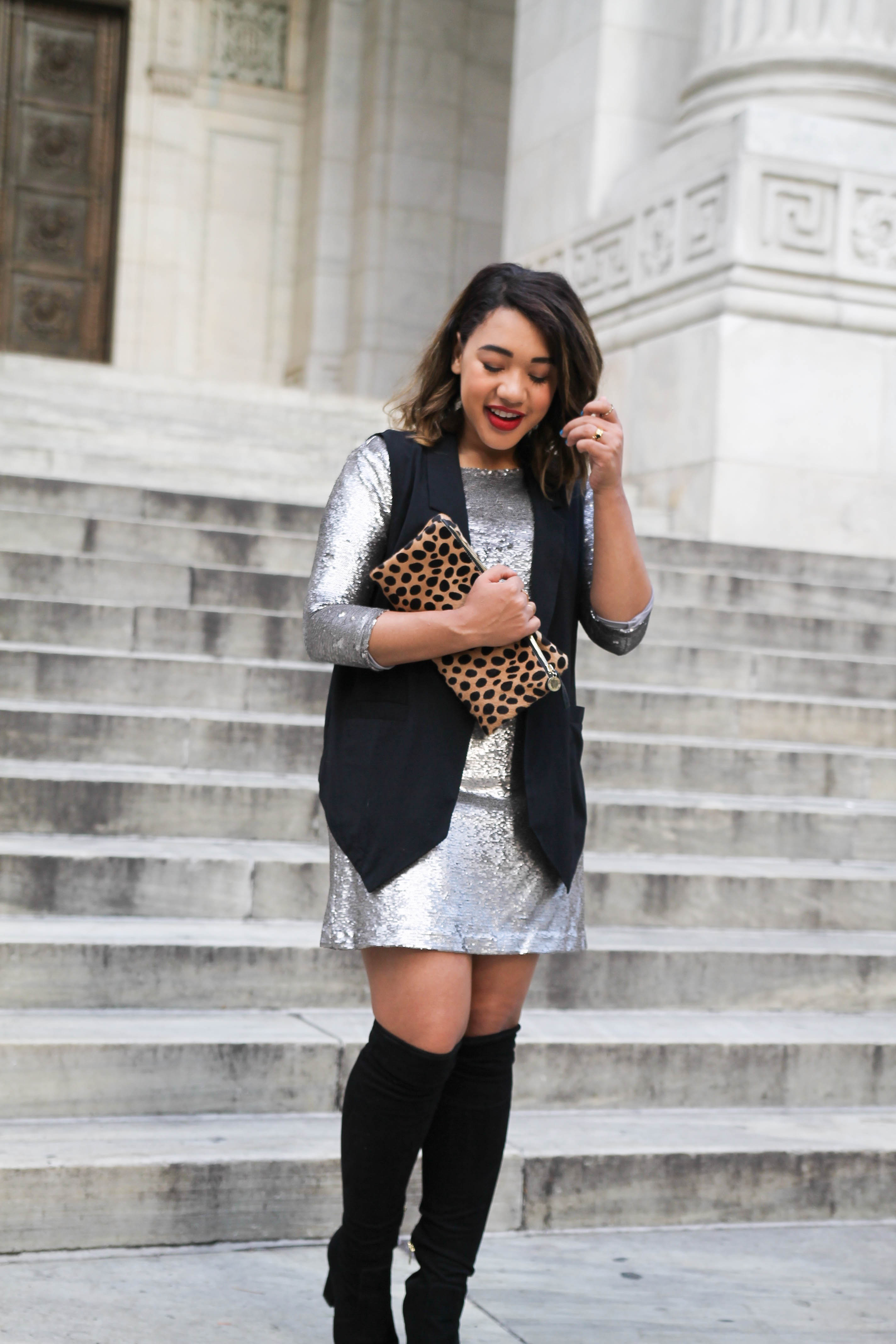 3 – Add something unexpected! Ironically my "unexpected" element has become pretty expected for me lol but you get the point! I added a red lip and a leopard clutch to mix things up and add a new touch to this LSD!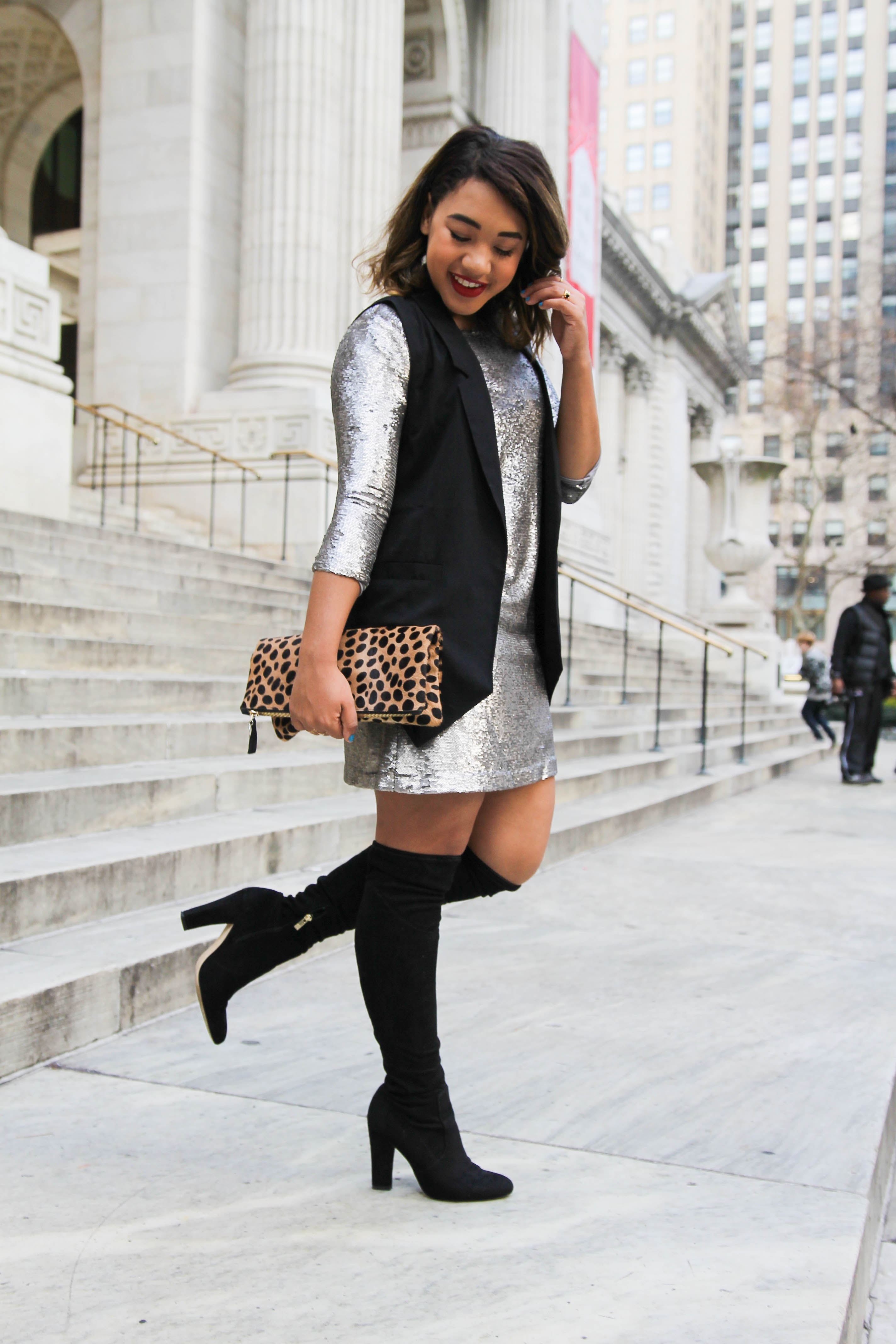 SO if you're stressing about what to wear tomorrow night, or dreading spending money on something new and sparkly – DON'T. Just remix what's in your closet and work with what you got!
If you're still wanting something new, these sequin pretties have free one day shipping with Amazon Prime!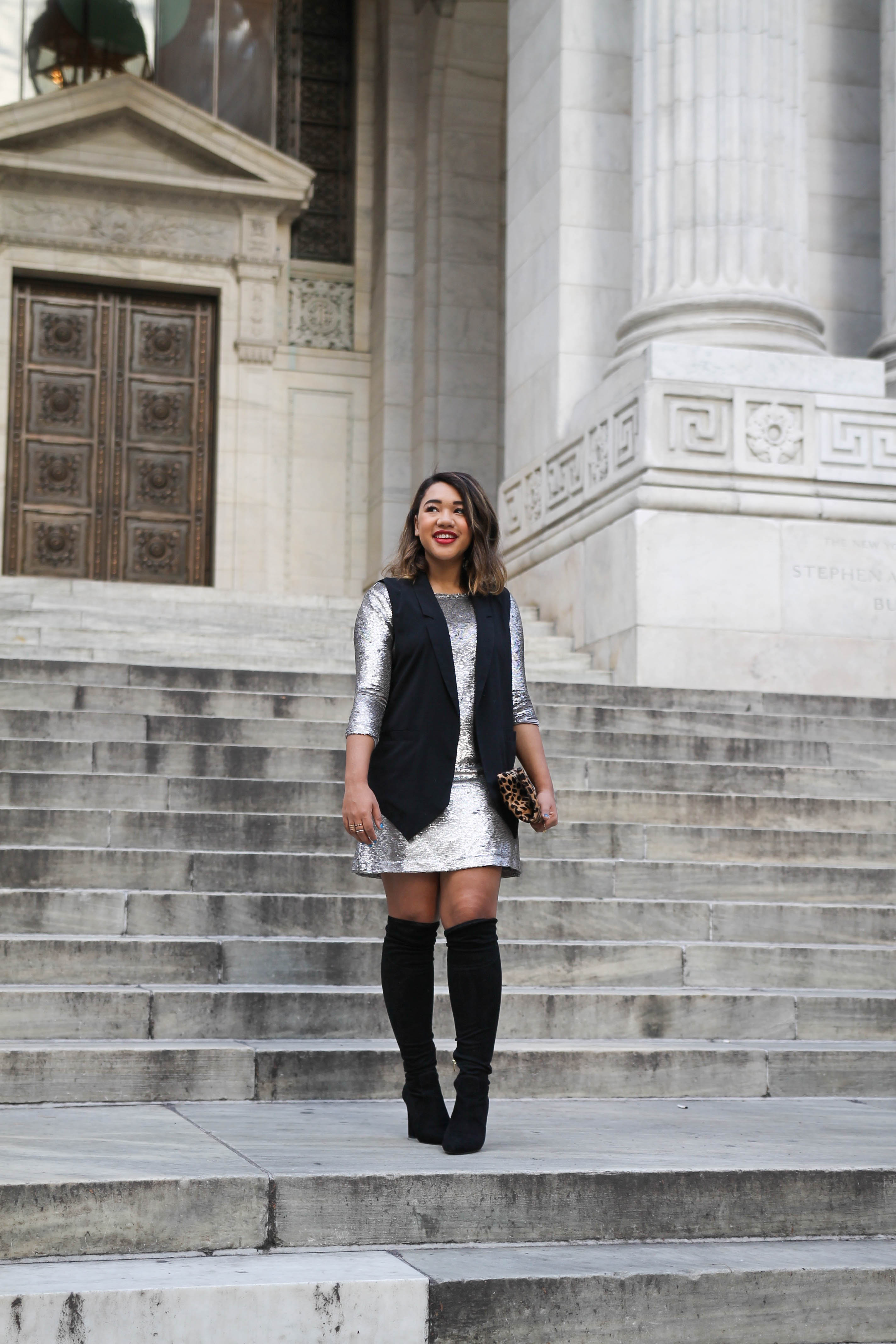 I'm Wearing: Dress || Boots || Vest || Clutch || Lips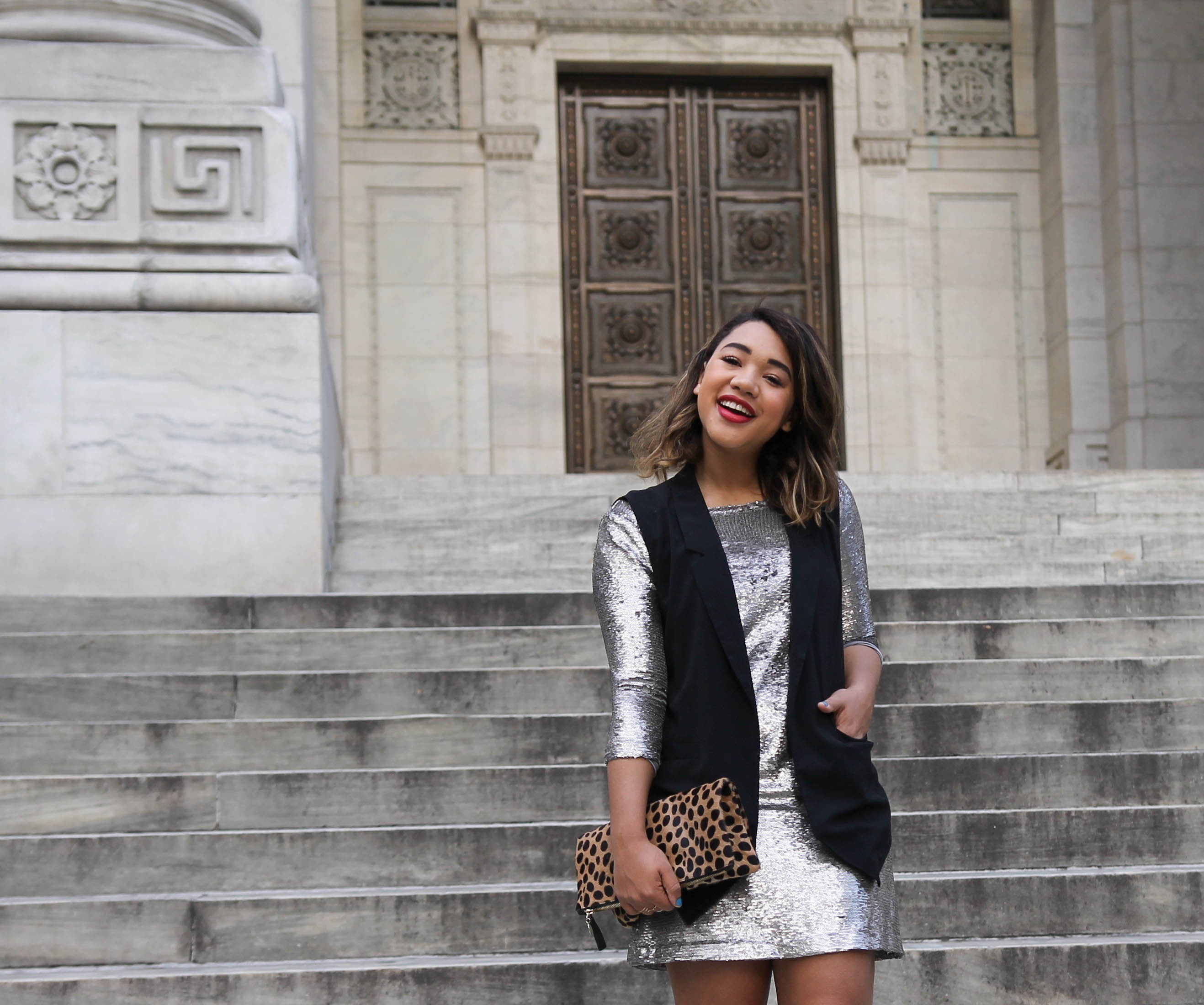 SHARE OR SAVE FOR LATER