Oct
8
2015
Oct 8 2015
The Perfect Blouse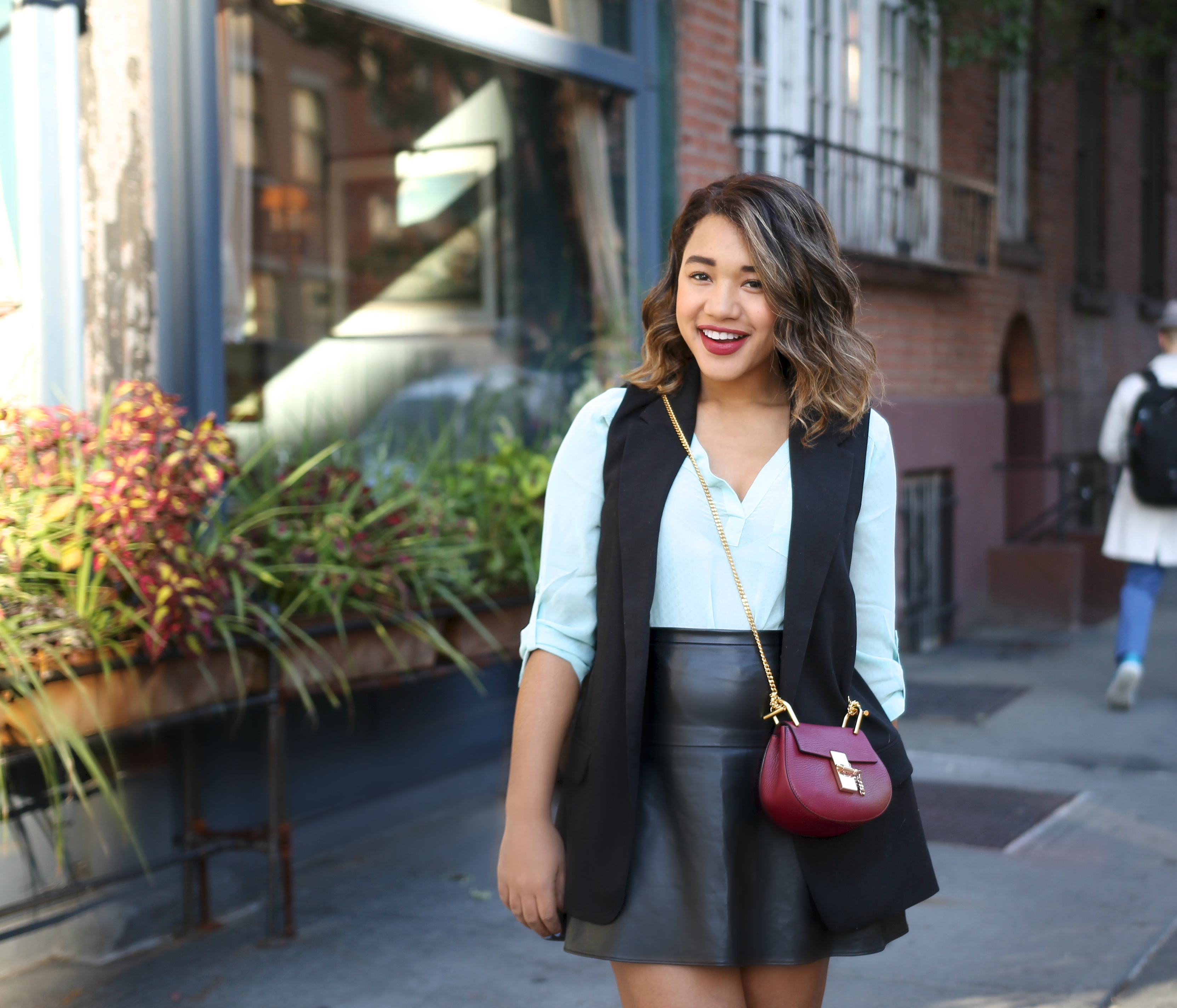 There are a few things every woman needs in her closet rotation from age 16 to 60 – little black dress, classic & comfortable pumps, a neutral blazer, something leopard and a perfect blouse… and today I'm teaming up with Maurices to talk all about that must-have 5th member of the vital closet clique – the perfect blouse!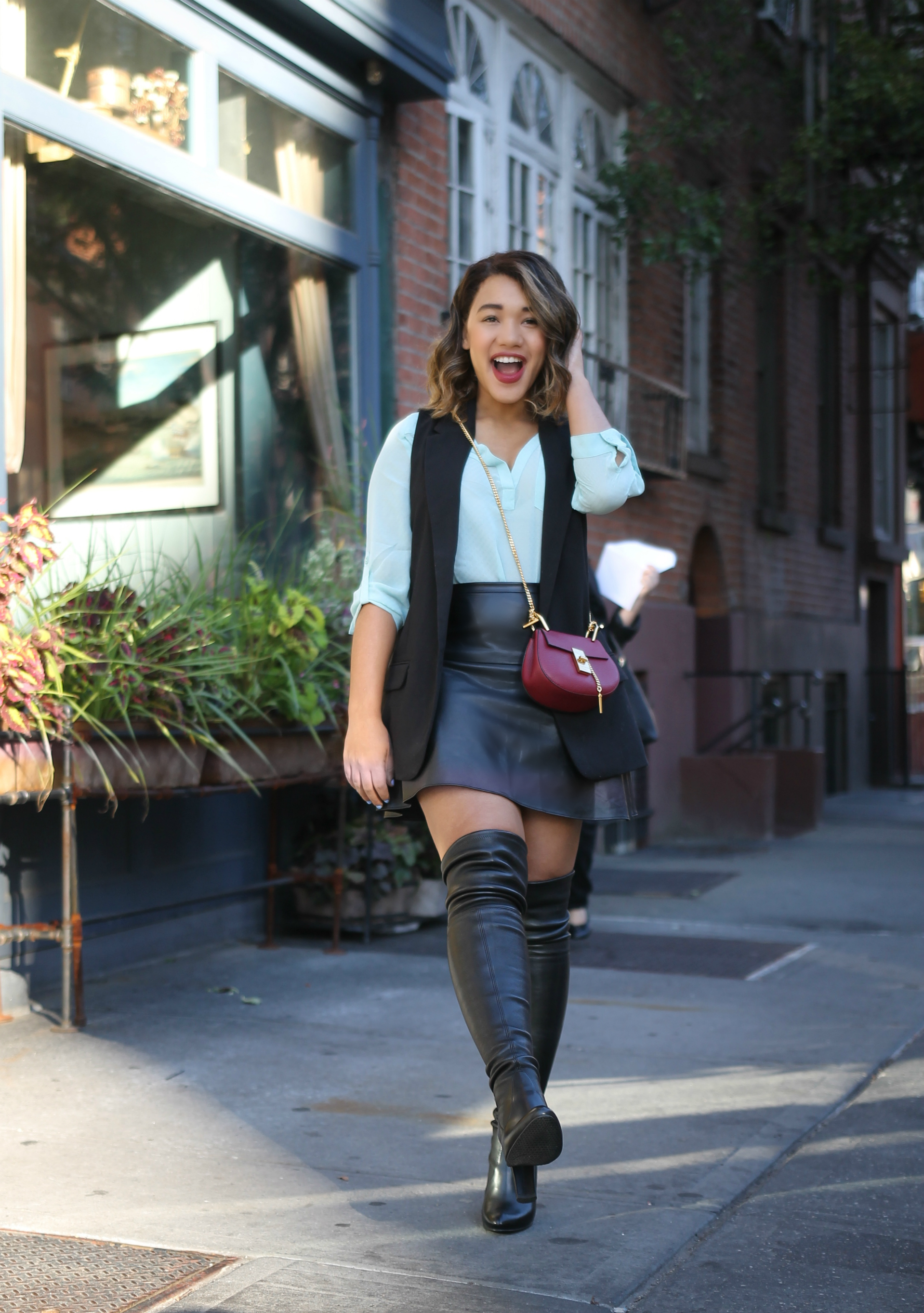 Styles come & go but a basic blouse is pretty much always in style, especially if you invest in the right shape & color… oh and the best part? You don't usually have to spend a lot to get this must have piece, BUT if you keep reading you might just be able to add that perfect piece to your closet FOR FREE, I know right? don't. go. anywhere!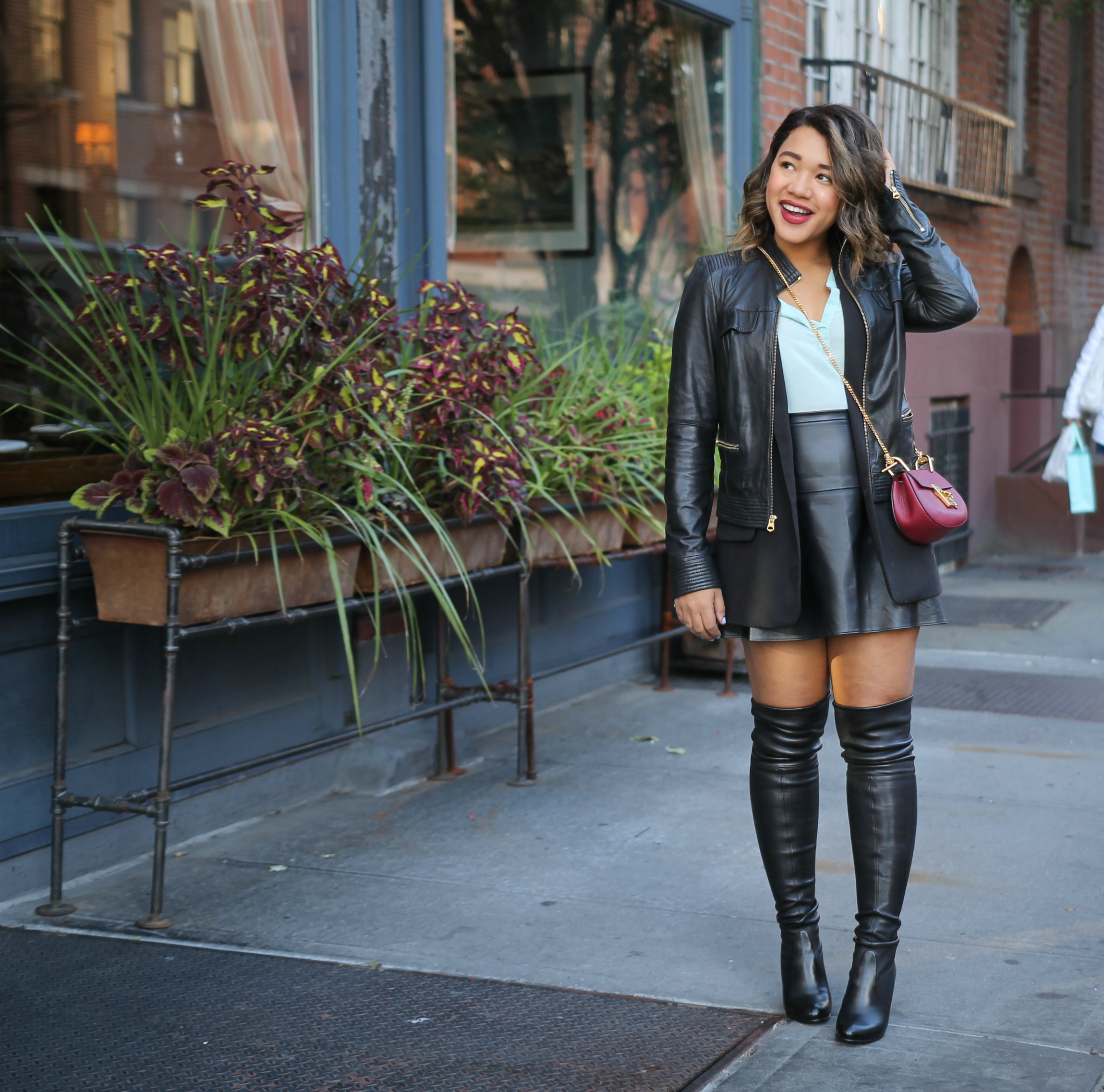 Today I'm rocking the only blouse you need for work, weekend and everything in between "the perfect blouse" from Maurices  Light weight fabric and a seriously fun color pallet paired with just enough coverage and a classic fit, make this a go-to blouse for any occasion. While most would usually pair it with a pencil skirt and pumps or under a pant suit for a corporate environment, I  decided to give this look an unexpected edge with a little (okay, a lot) of leather!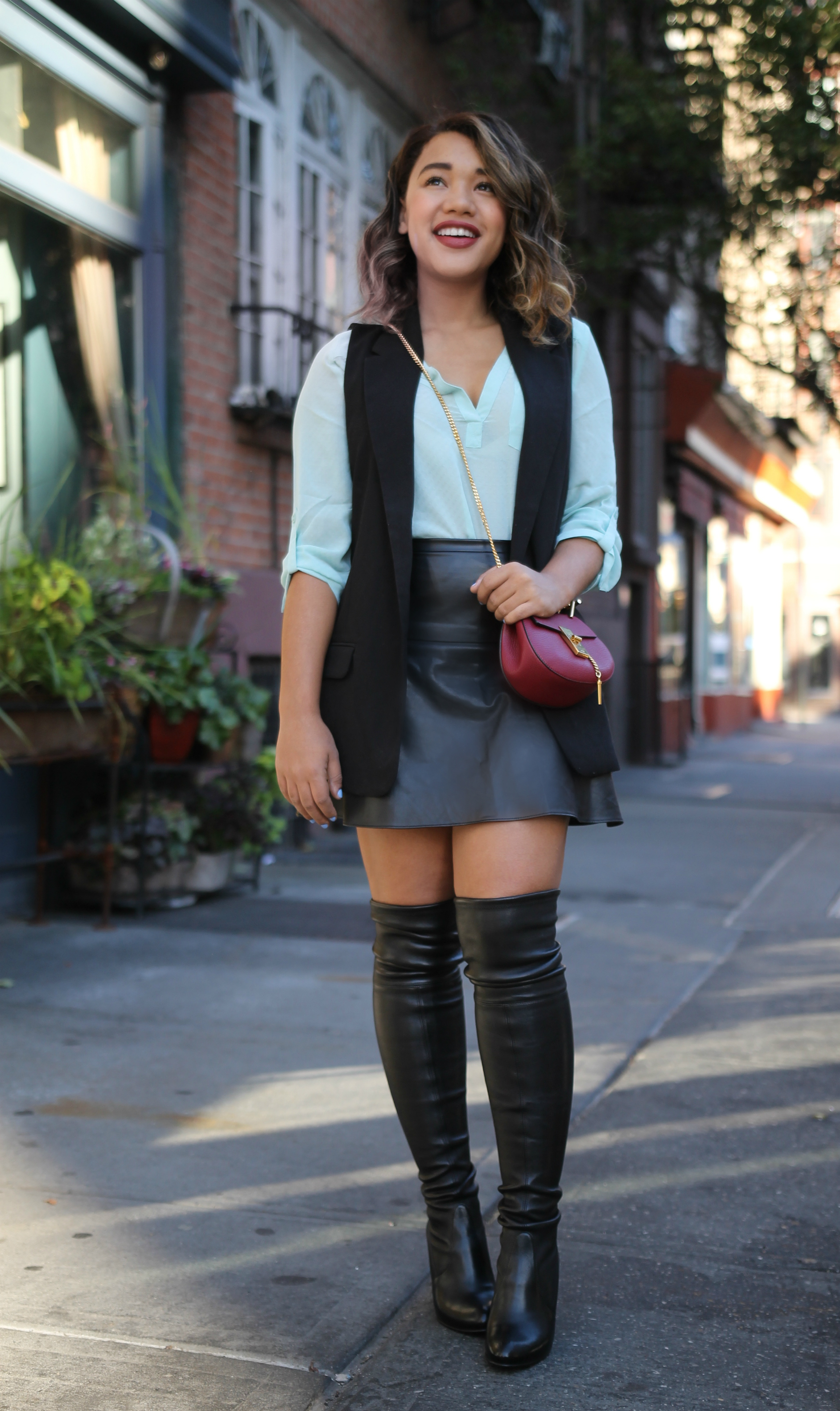 I tucked the Perfect Blouse into a little black leather skirt and took things to the next level with over the knee boots! I really fell in love with the frozen lake color of this blouse (basically if Elsa was real, which she totally is, she would wear this blouse in this color to her day job as a marketing manager at a big ice cream cooperation and then rock it for date night with prince charming) so I played it up by pairing it with a contrasting oxblood lip and bag before finishing the look with a oversized vest and a leather jacket incase things got chilly, but the cold never bothered me anyway 😉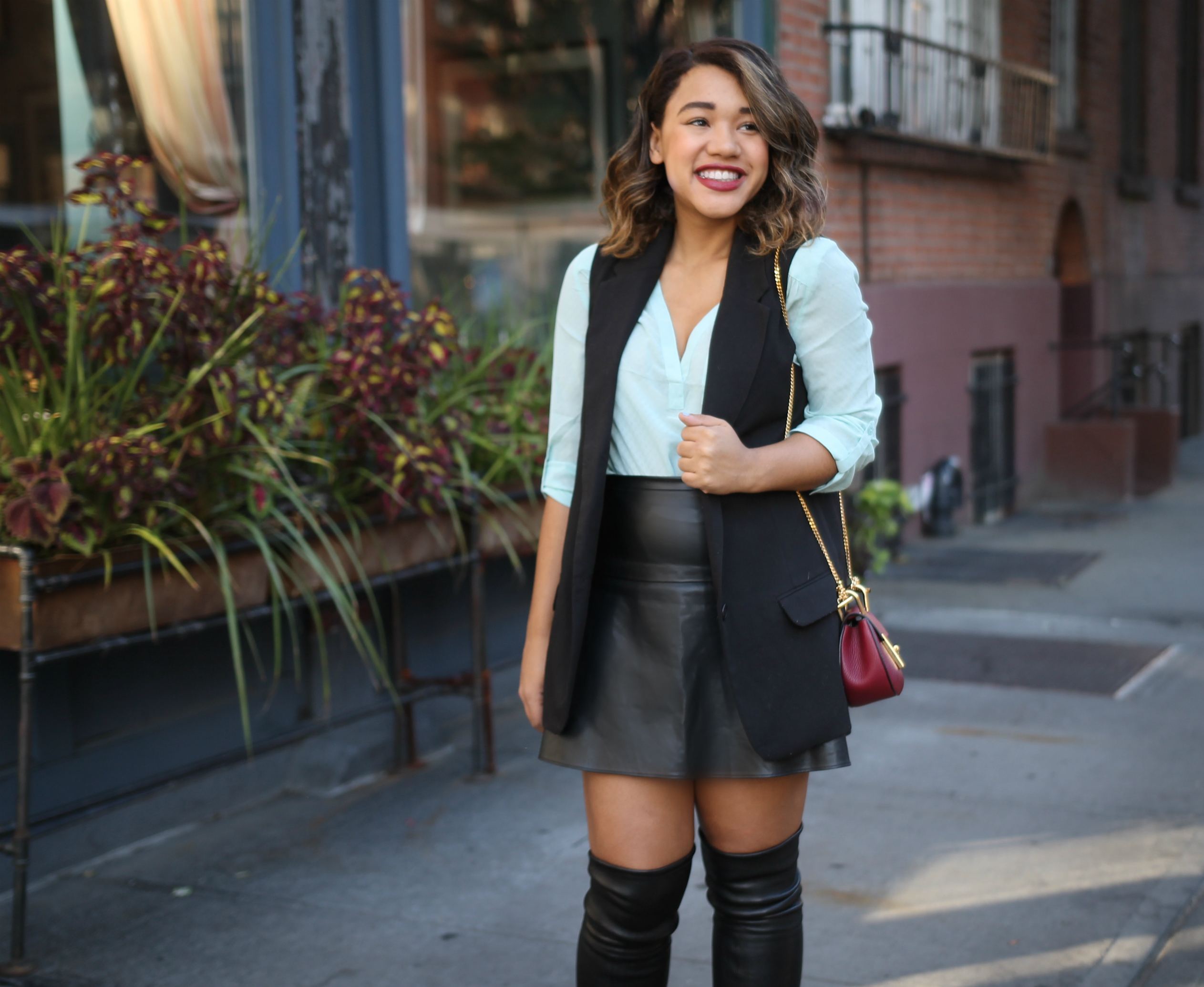 Over all, I love how I can take a blouse that could be work wear, but made it wearable for play as well – it totally expands your wardrobe and that can change EVERYTHING! You could also rock this blouse with jeans and sneakers under a cute leather jacket for the weekend or dress it up for a day at the office with trousers and a cardigan – either way you wear it I know you're look AMAZING!
P.S. Wanna be twinsies? Click here to enter to win a Perfect Blouse of your own! Contest ends 10/12.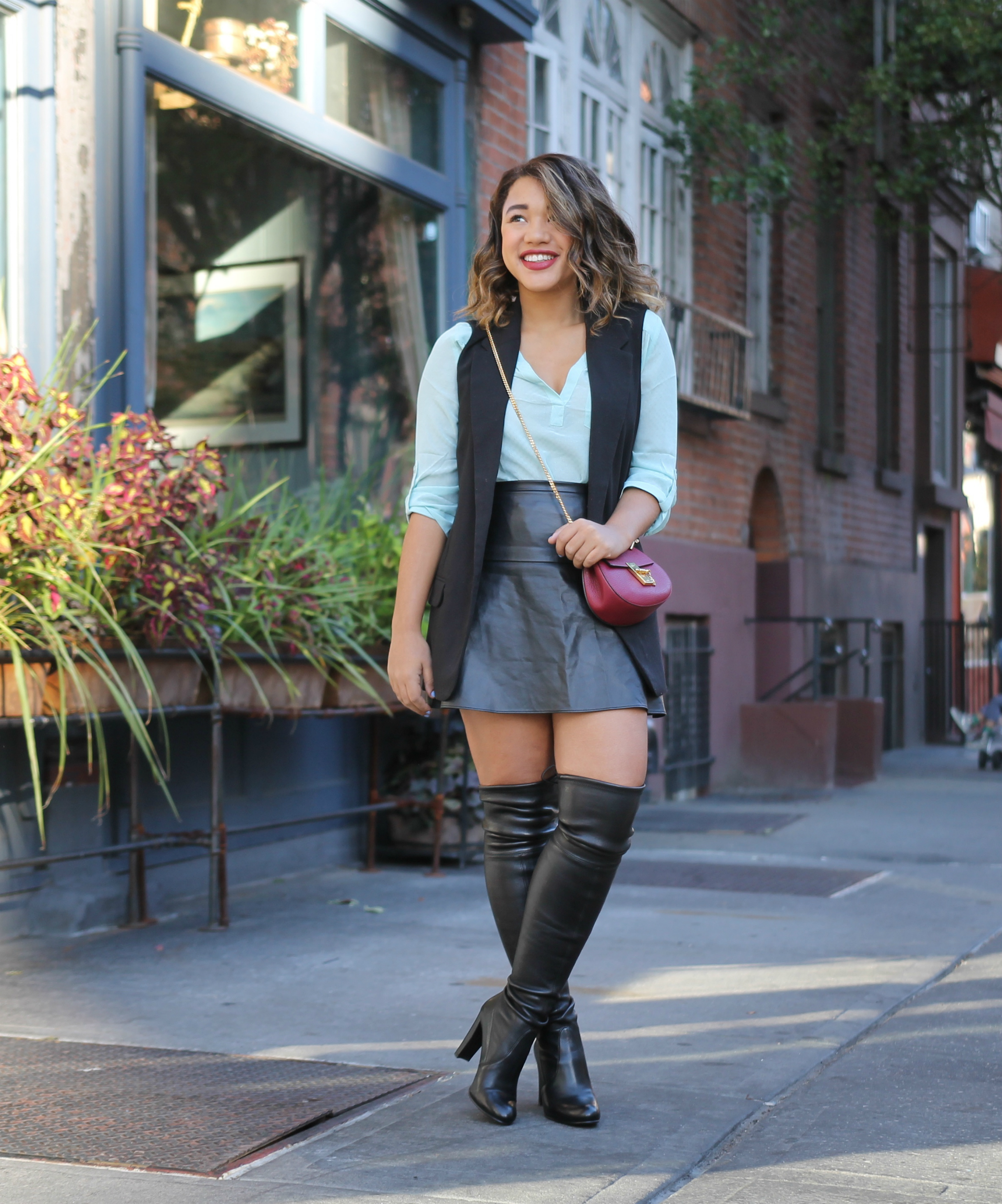 Wearing: Maurice Perfect Blouse in Frozen Lake || Skirt || Boots || Vest || Bag
SHARE OR SAVE FOR LATER