Dec
28
2016
Dec 28 2016
The sparkle spectrum
With new years eve around the corner and the holidays coming to the end, here's your last chance to go full on sparkle princess before we get back to black come January. I think that's why I love the holidays so much, it's not the gifts or the food (okay, maybe the food) but the fact that its the one time of the year that everyone gets on my glitter level… and "dresses up" by wears things that I would normally wear on a Wednesday. But I'm crazy, and you know that.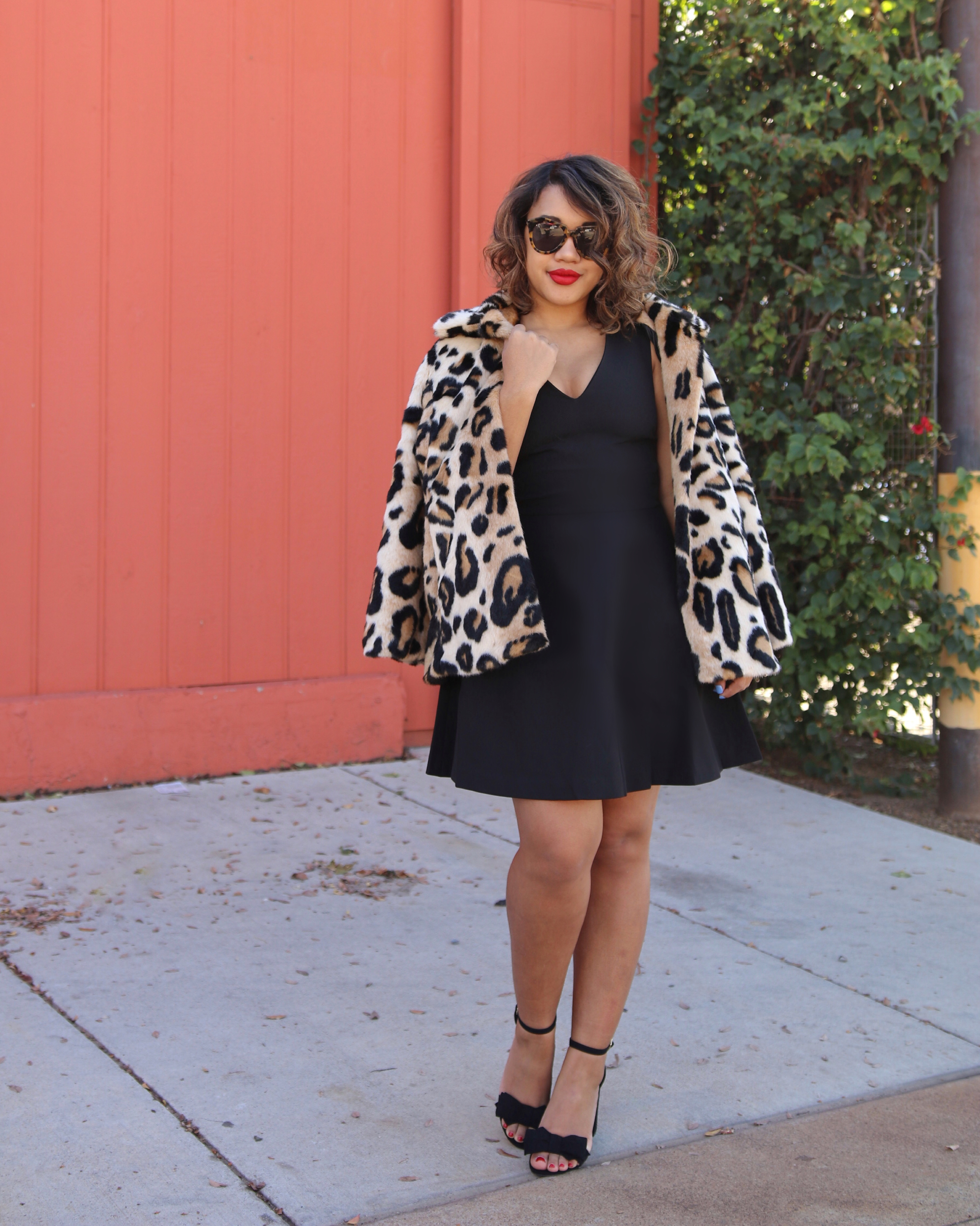 Anyways, today we're talking about the sparkle spectrum where I share three NYE inspired outfits that take you from zero to hero in the shimmer department. So you can choose to be simple (yet chic) or full blown unicorn for New Years Eve, and still look awesome either way.
Basically not Basic
0 on the Sparkle Spectrum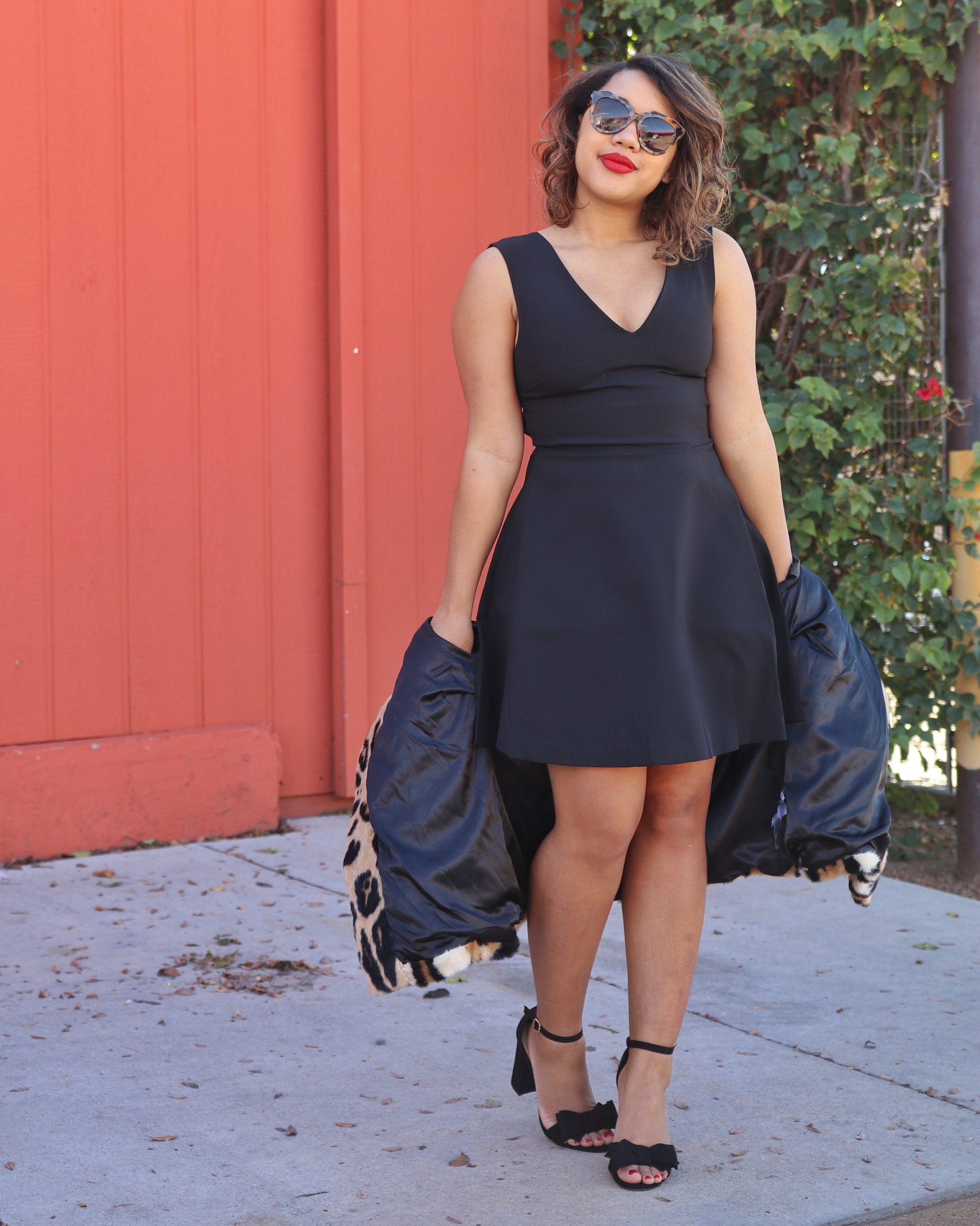 Of all of the crazy colors, patterns and amount of glitter I wear, I always get the largest reaction when I wear black. I think its because it's the unexpected choice for me, just like it is for a NYE outfit. This is the one night every girl will be wearing a glitter dress, glitter shoes (or both) so if you want to stand out, don't. Go for a statement coat like this leopard one, cute shoes and a simple black dress. Top things off with a retro classic lip, and if you're up for it a retro ride to show up to a party in style and steal the show.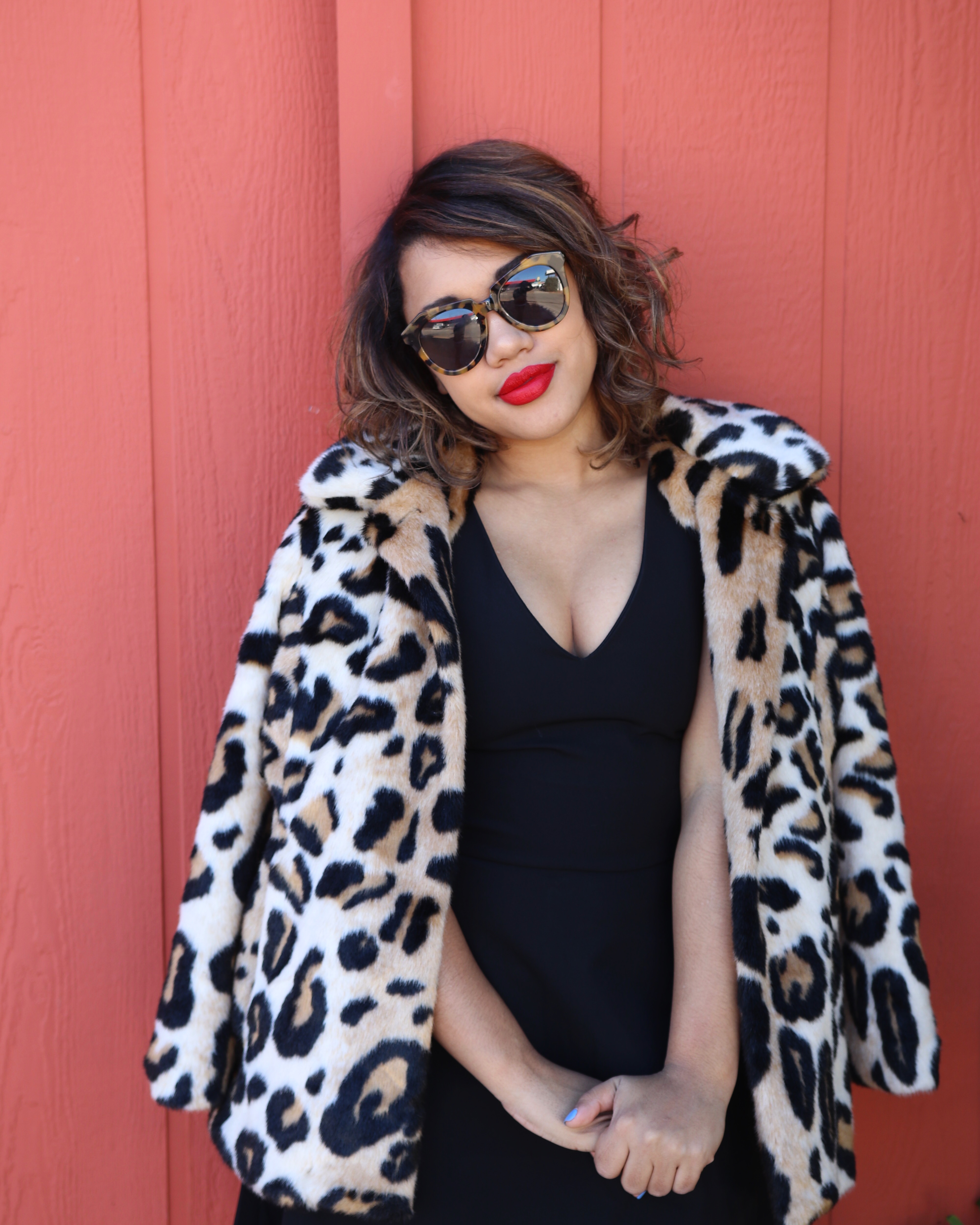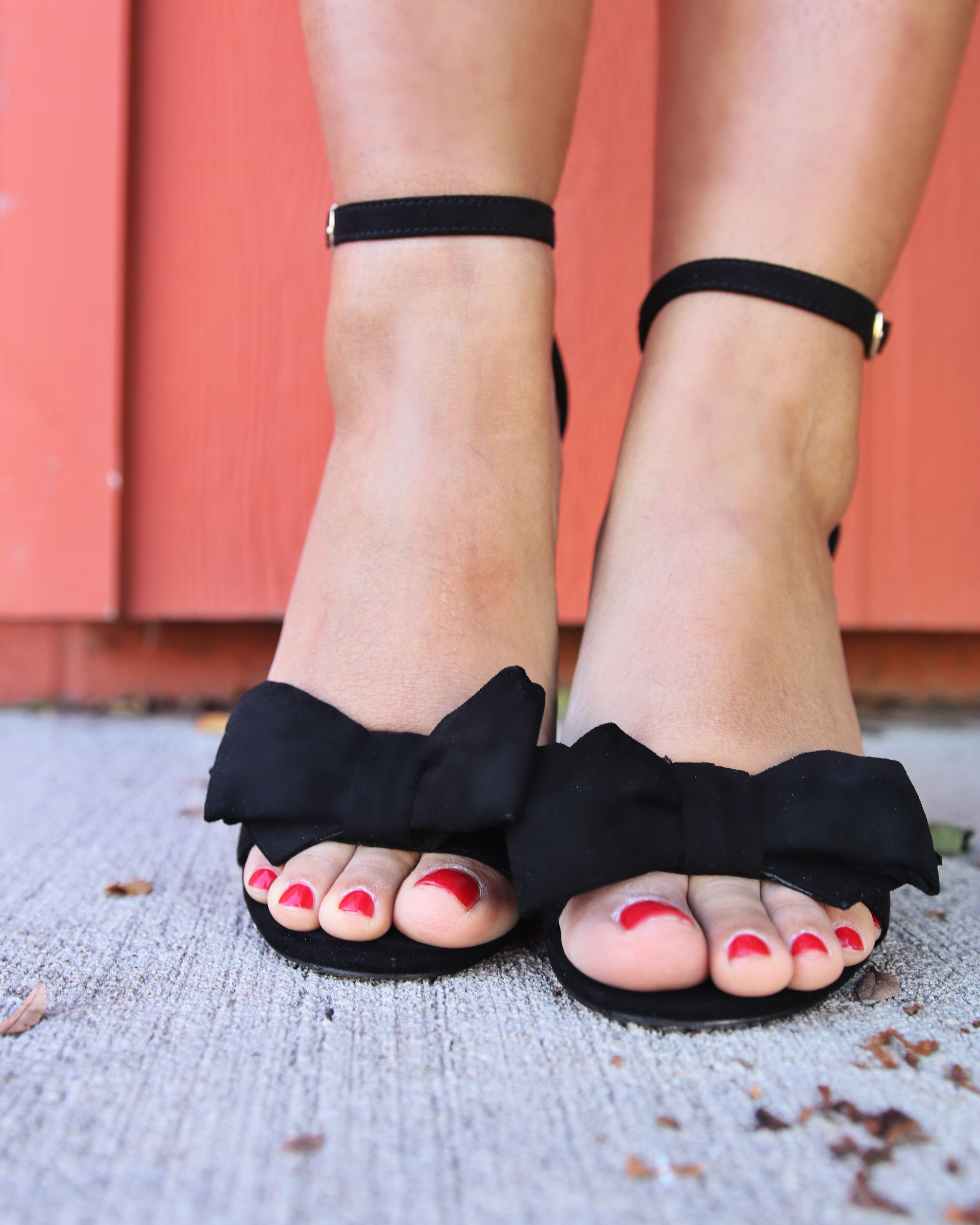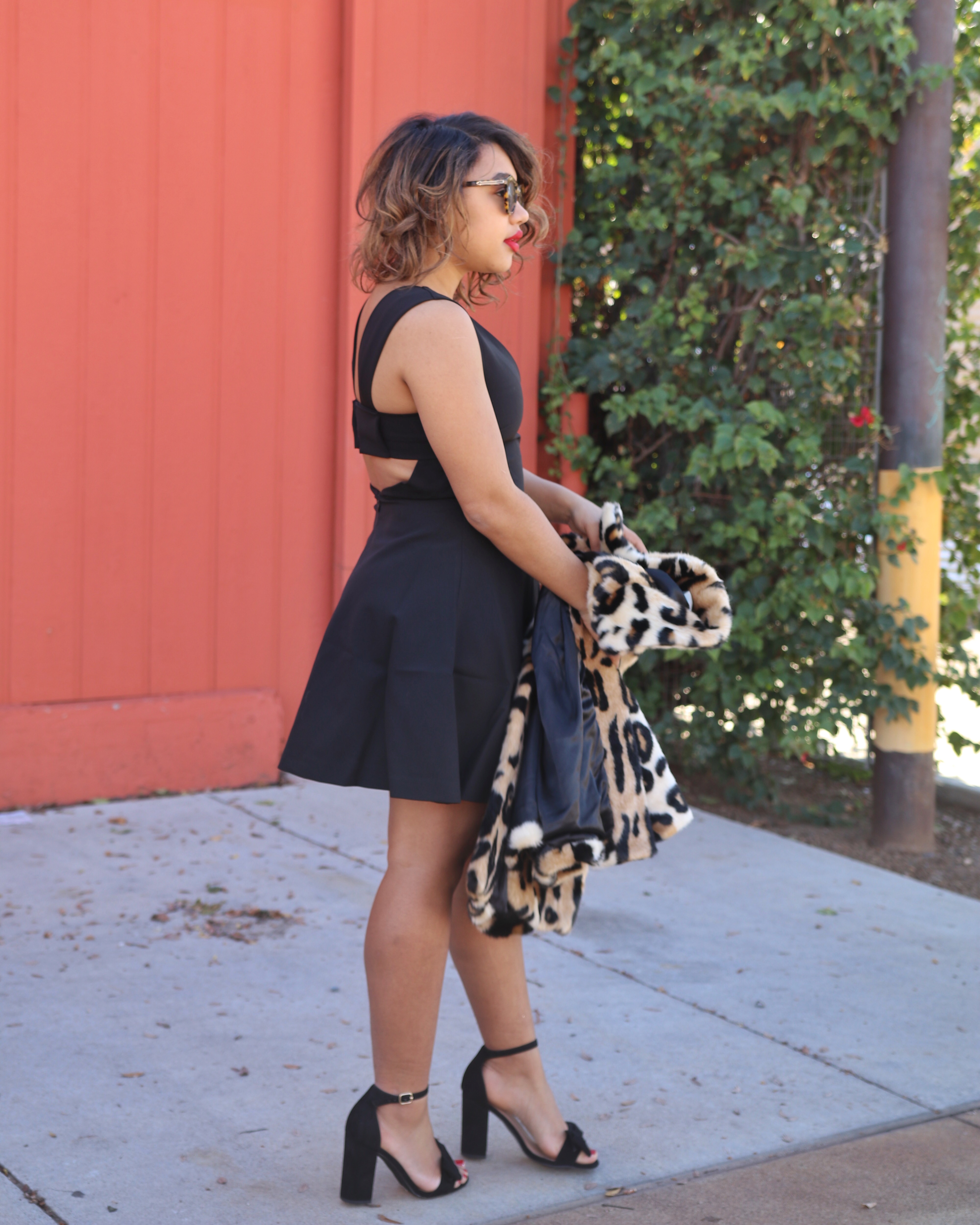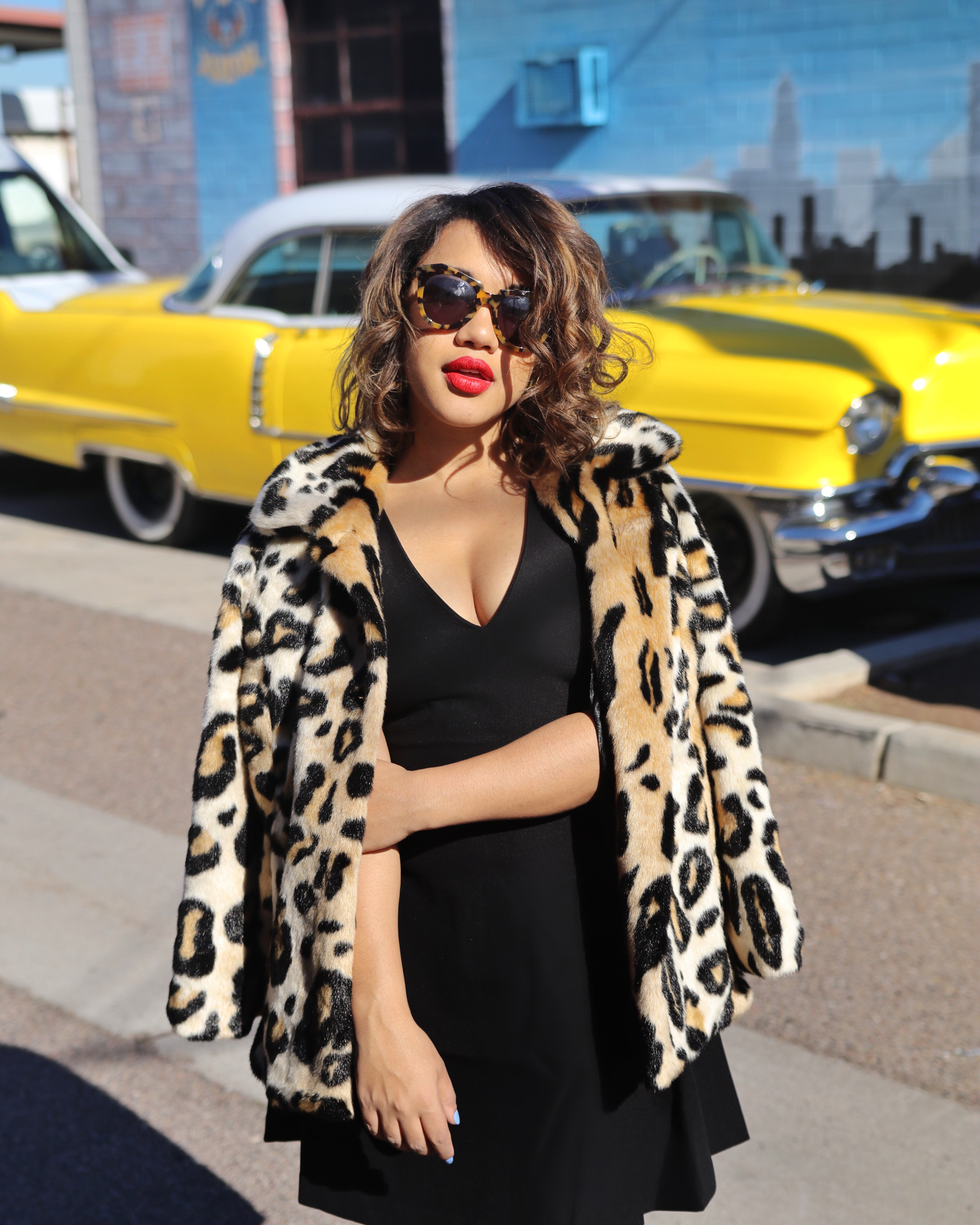 A little pixie dust
3.3 on the Sparkle Spectrum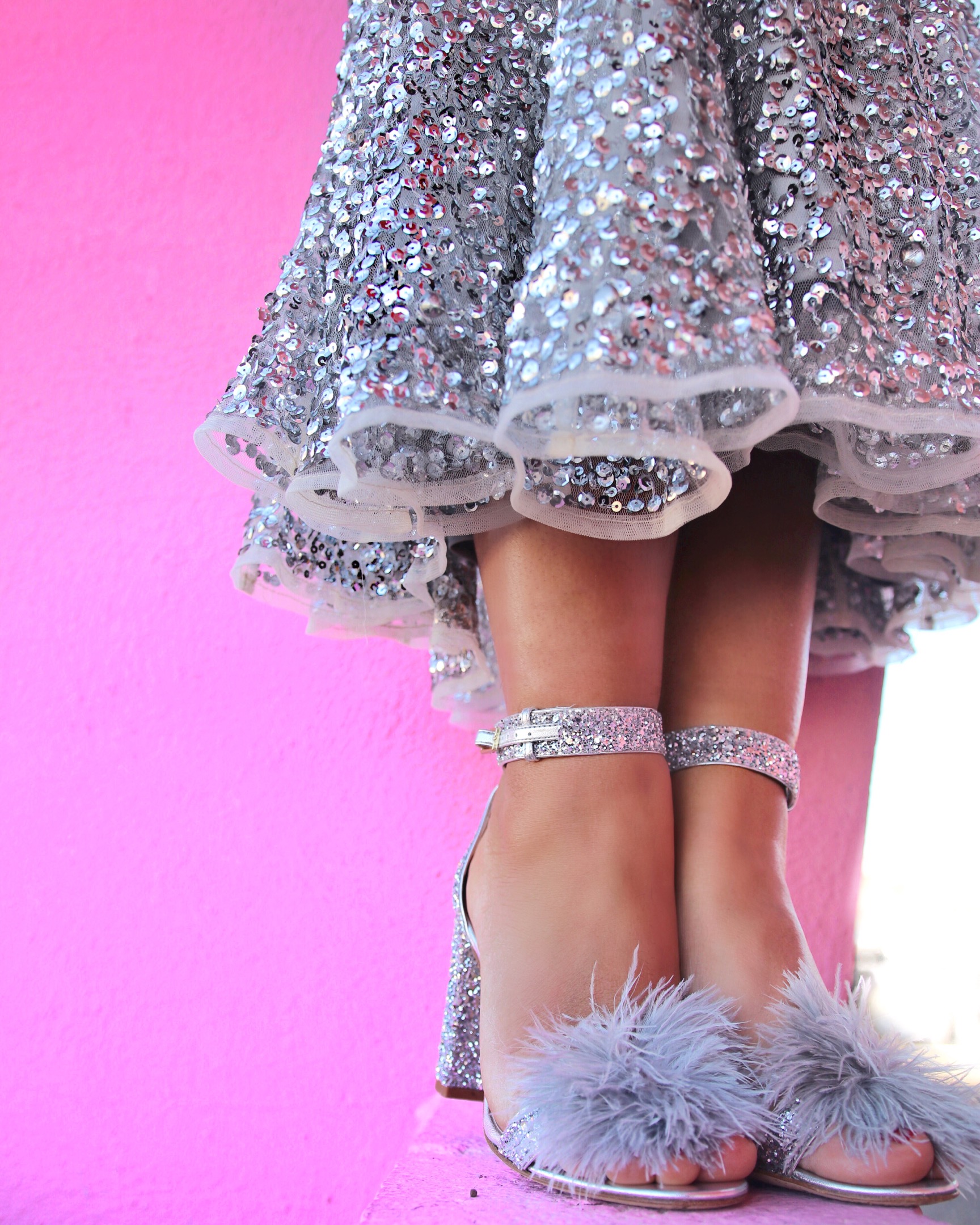 If you aren't quite ready to give up the glitter, try a LBD and sparkly shoes. I'm rounding up my favs for you below:
Or for something a little more unexpected, try an androgynous look by pairing a femme tux with either sparkly heels or sneakers. See some favorite suggestions below:
Party Pants
5.9 on the Sparkle Spectrum

A little sparkle goes a long way. You can just pick one sequin piece and it will really transform a look, especially when you pair it with another luxe fabric. I took a simple look – oversized sweater, leggings and pumps, and made it NYE ready by pairing switching the leggings for sequin pants and the heels for velvet pumps! You're sure to wow (and be comfortable) in a look like this, plus you'll be able to dance (and eat) the night away without fear #winning.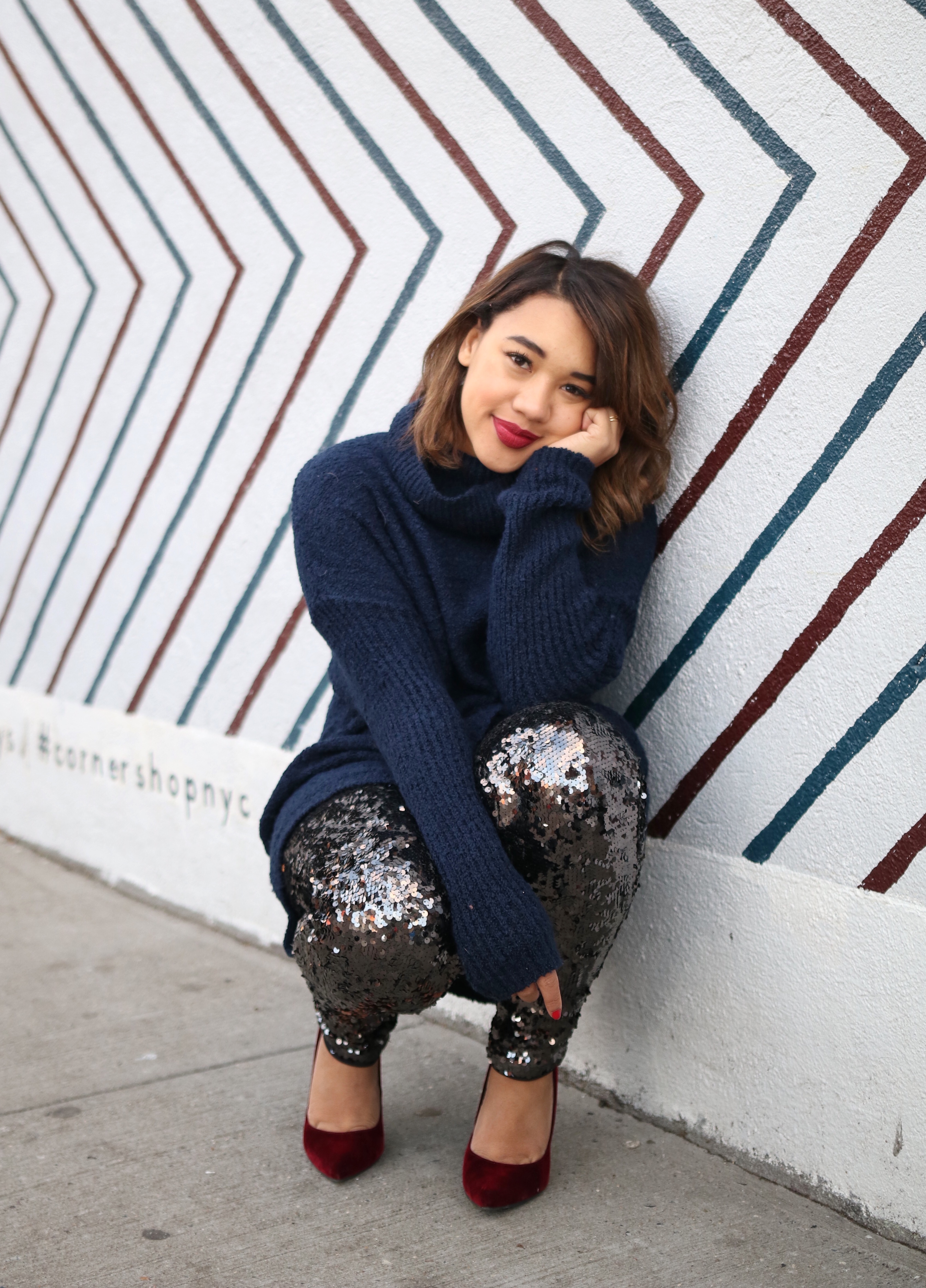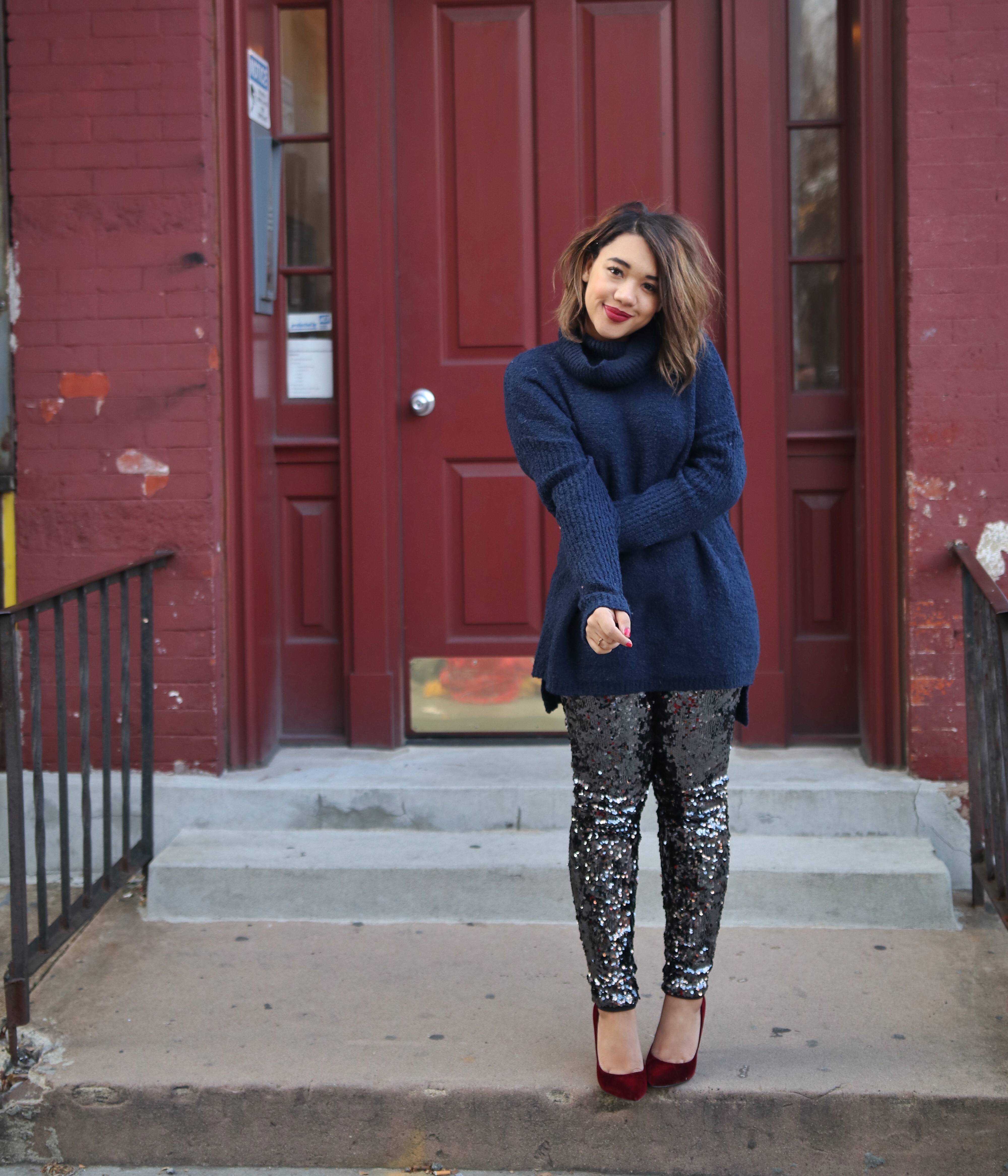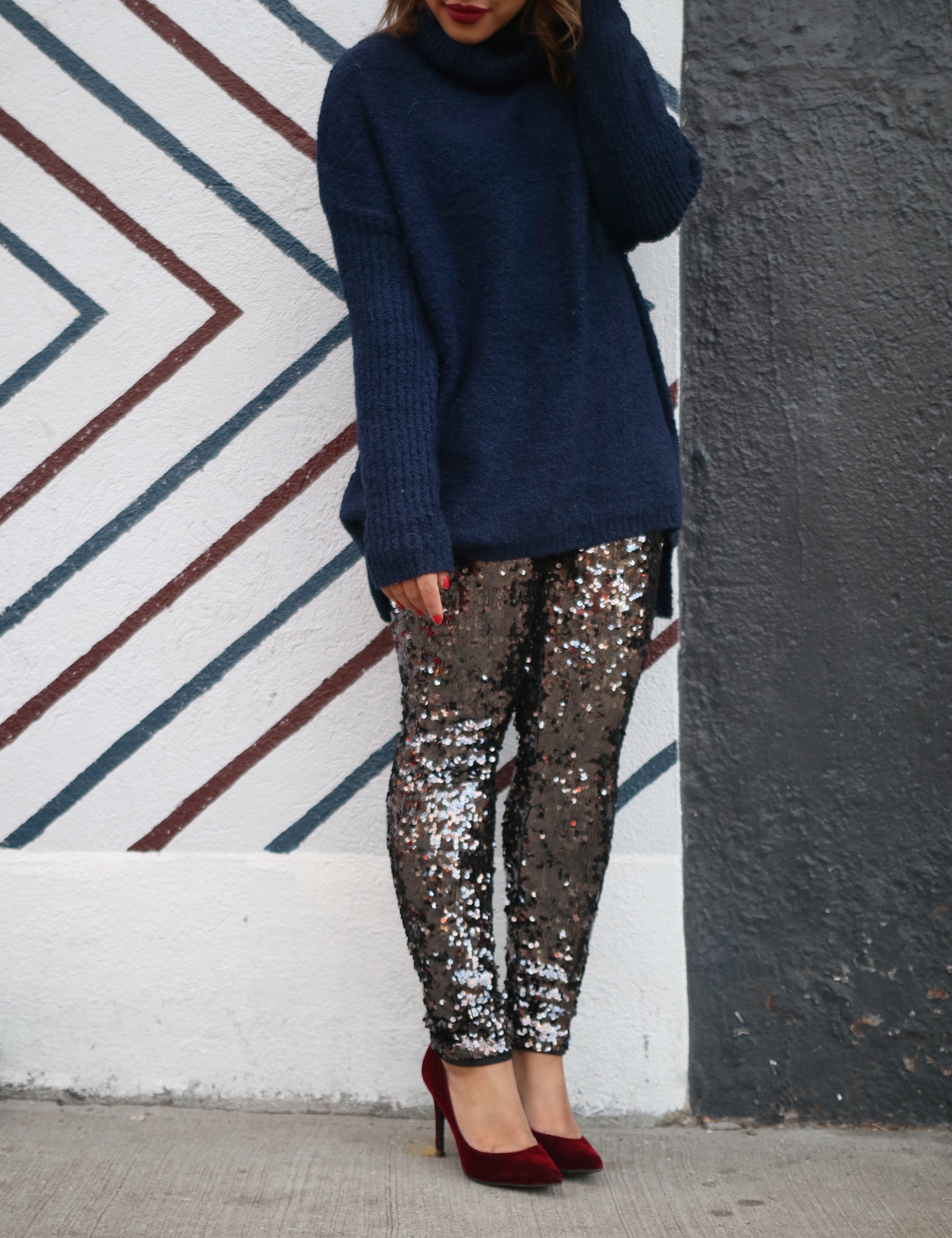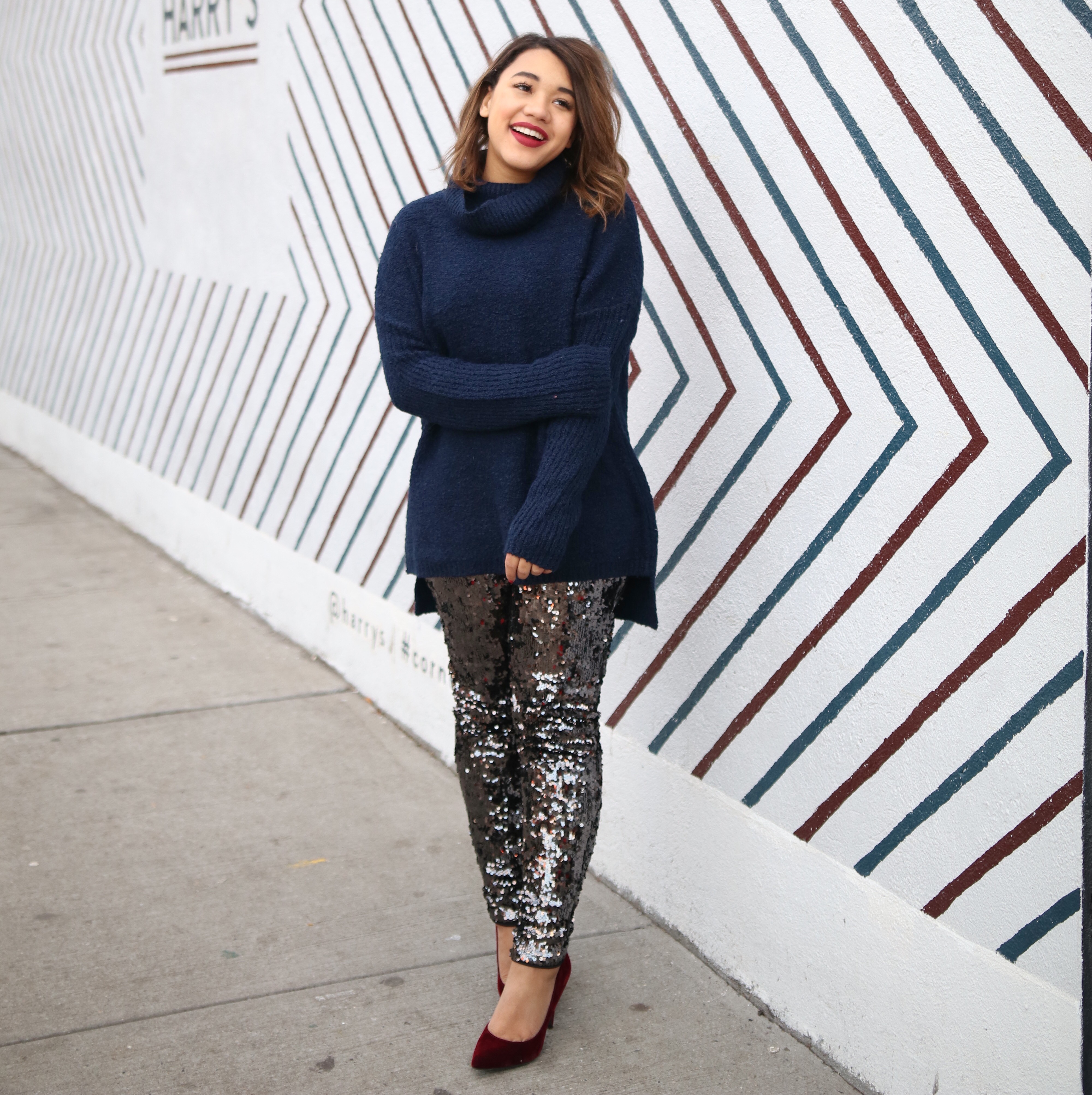 Shimmer, Shimmer
7.6 on the Sparkle Spectrum
Since NYE is the time to shine, you might want to double up on the glitz and glam with two sparkle pieces – a statement shoe and a sparkly top make the perfect combo!
For your not-sparkle piece, can dress down the shimmer with jeans or go full blown holiday with luxe fabrics like silk, satin or velvet.
Step one: Pick your sparkle top:

Step two: Find your statement sole mates:

Step three: Finish with a neutralizing piece to complete the look and compliment your shine.

Mythical Creature
9.9 on the Sparkle Spectrum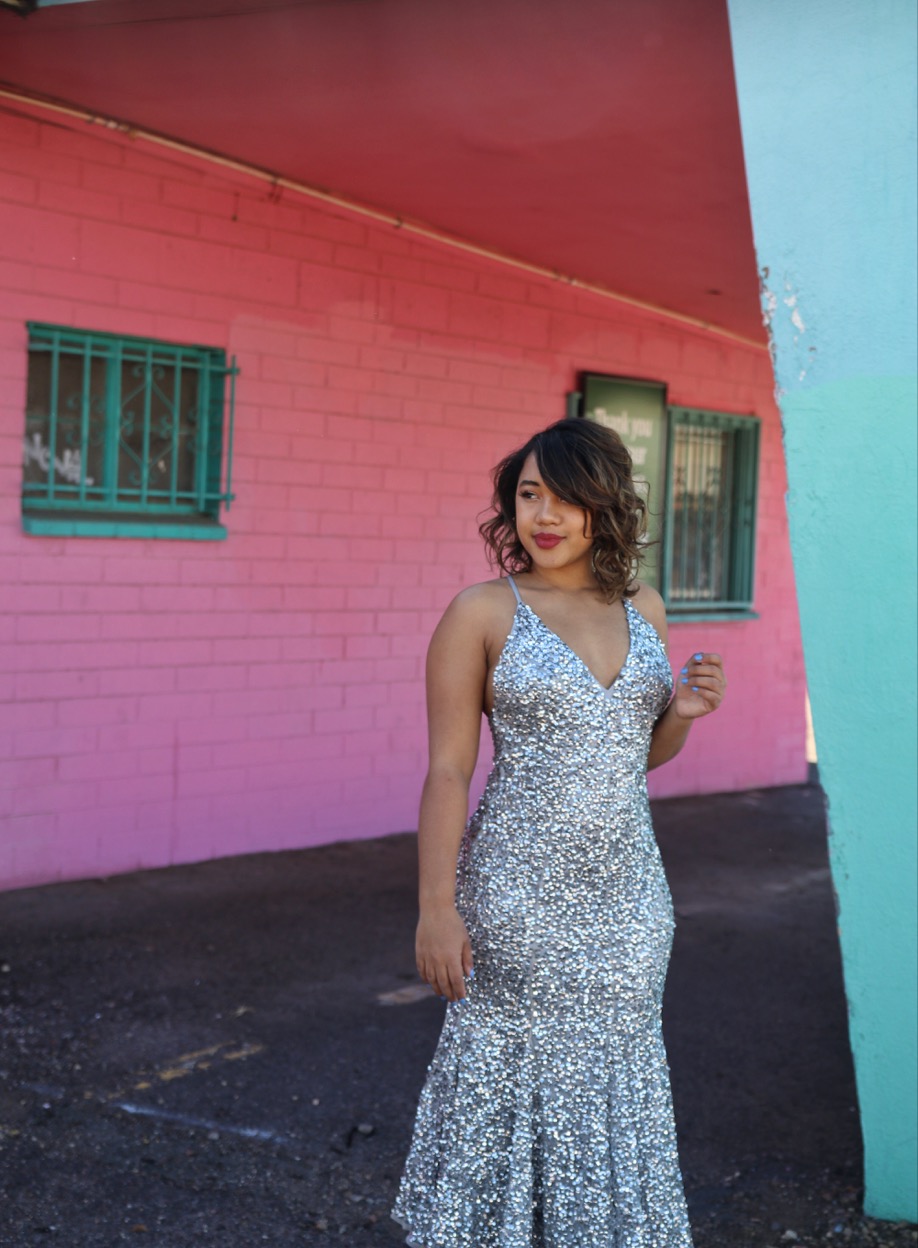 Channel you're inner unicorn and dip yourself in glitter for a full glitz look. Sparkle shoes with a feather pom will let you walk on air, while you twirl into the party as the star of the night with a shimmery mermaid gown. Heads will turn, faces will smile and you'll be the queen of NYE… bow down!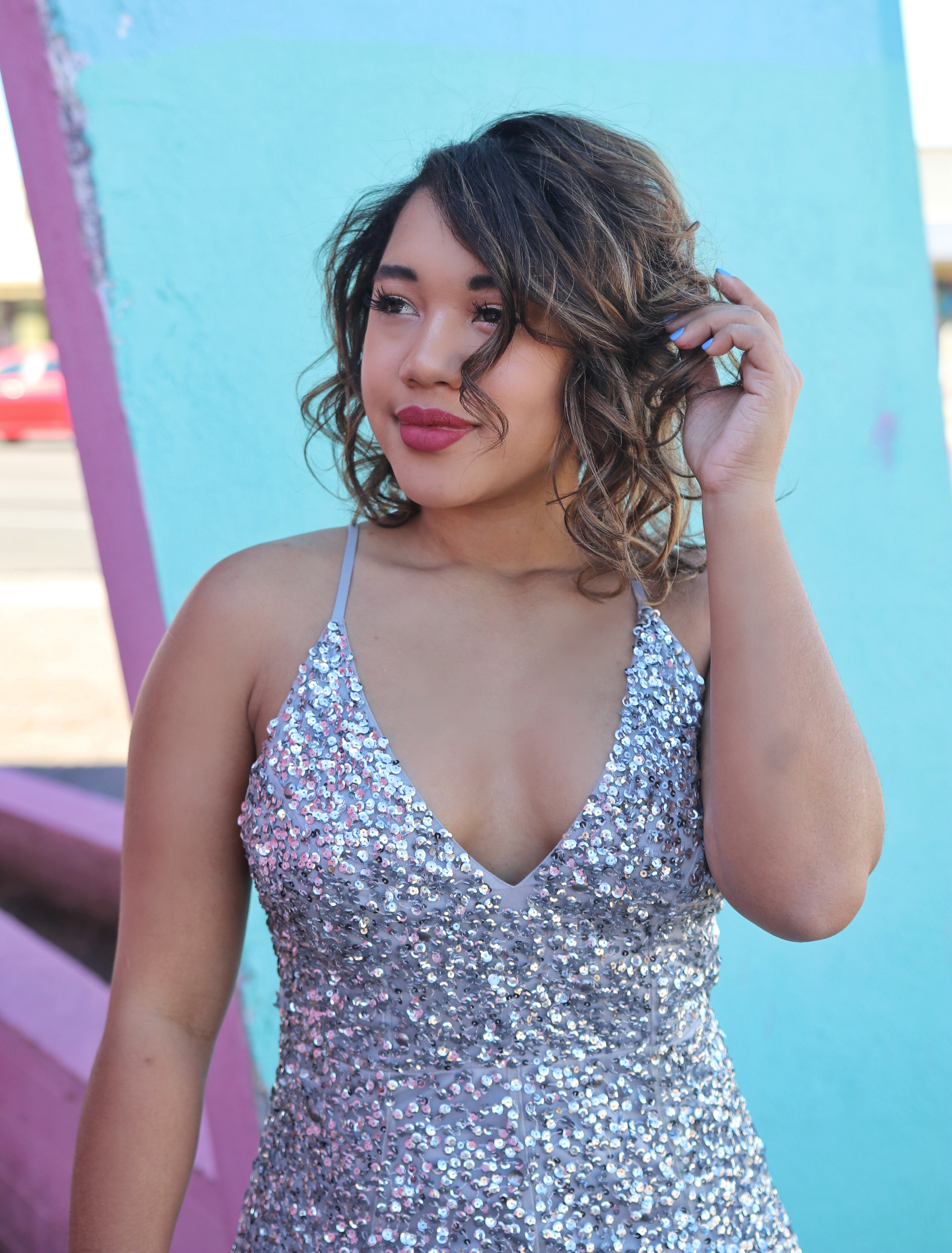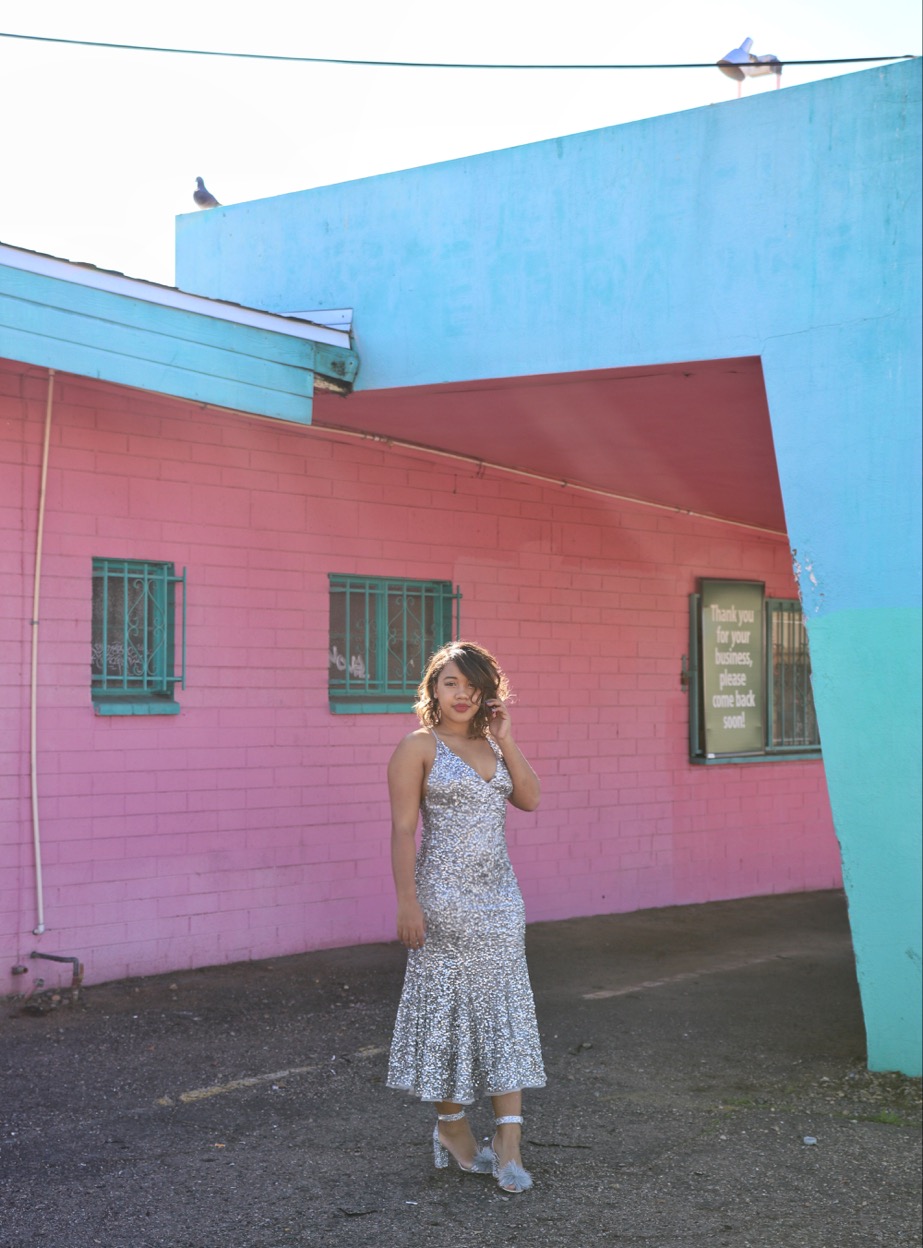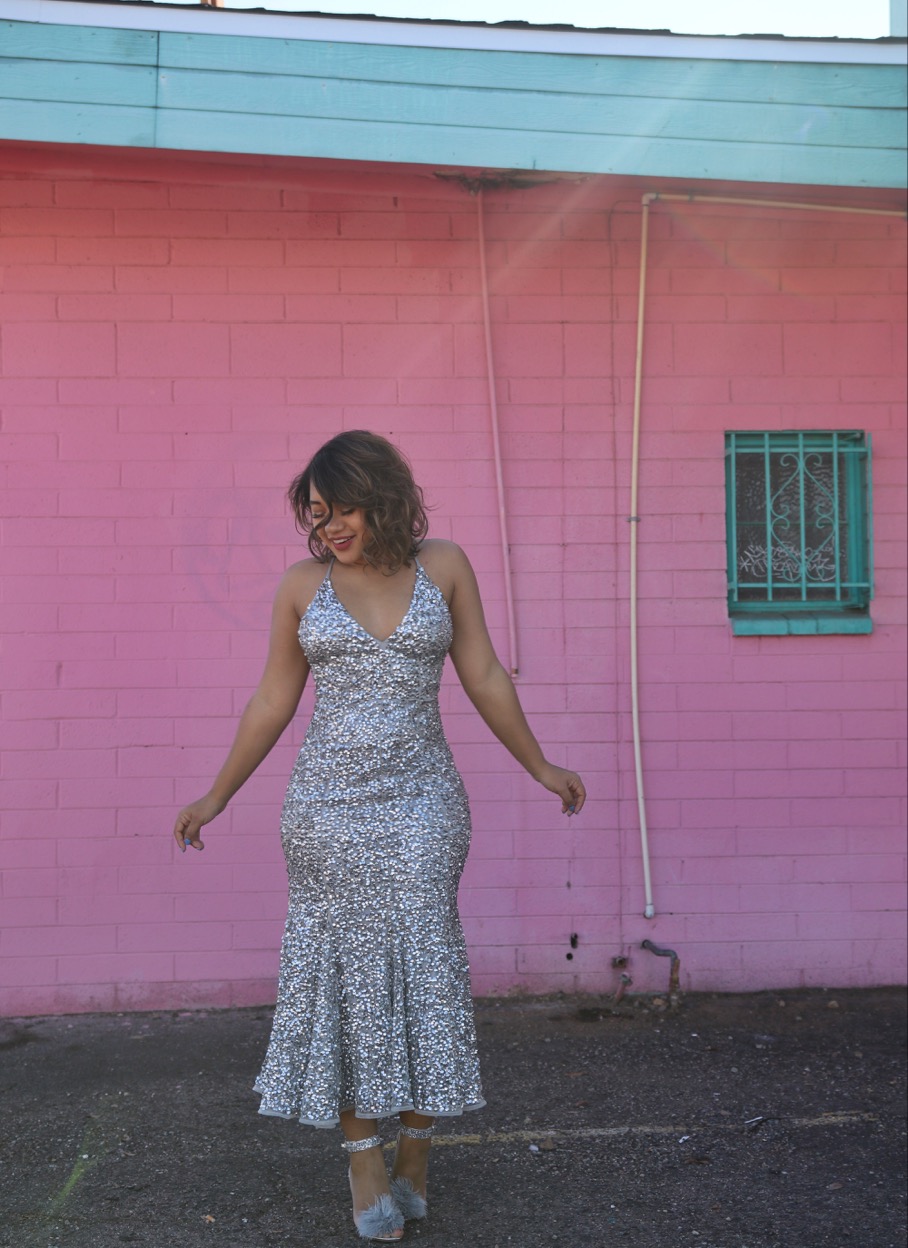 Hope you liked this round up of NYE styles. Most of these styles are available with expiated shipping if you upgrade or free two day if you have amazon prime so you can get them in time for New Years Eve!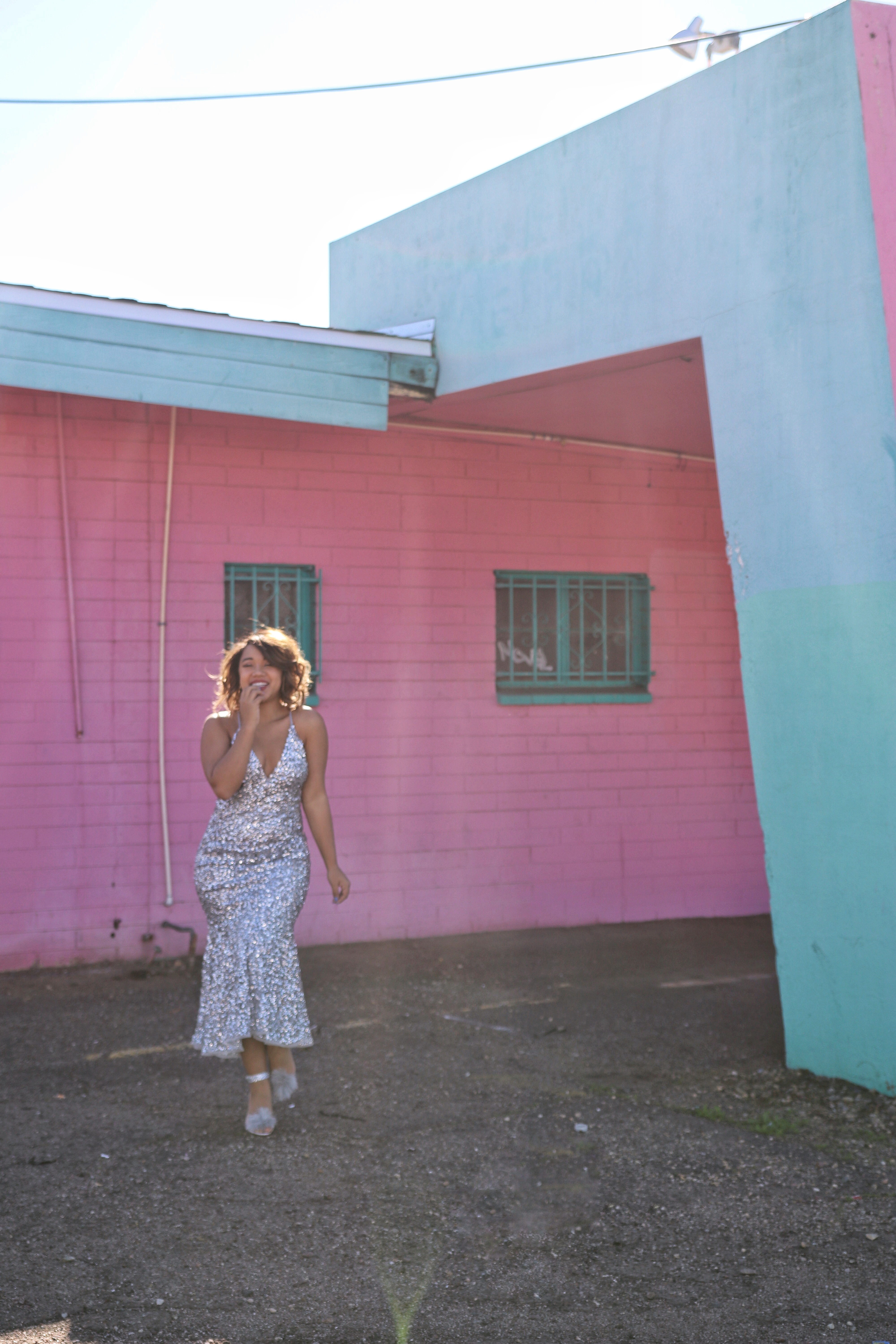 SHARE OR SAVE FOR LATER