Oct
17
2017
Oct 17 2017
All of the Clichés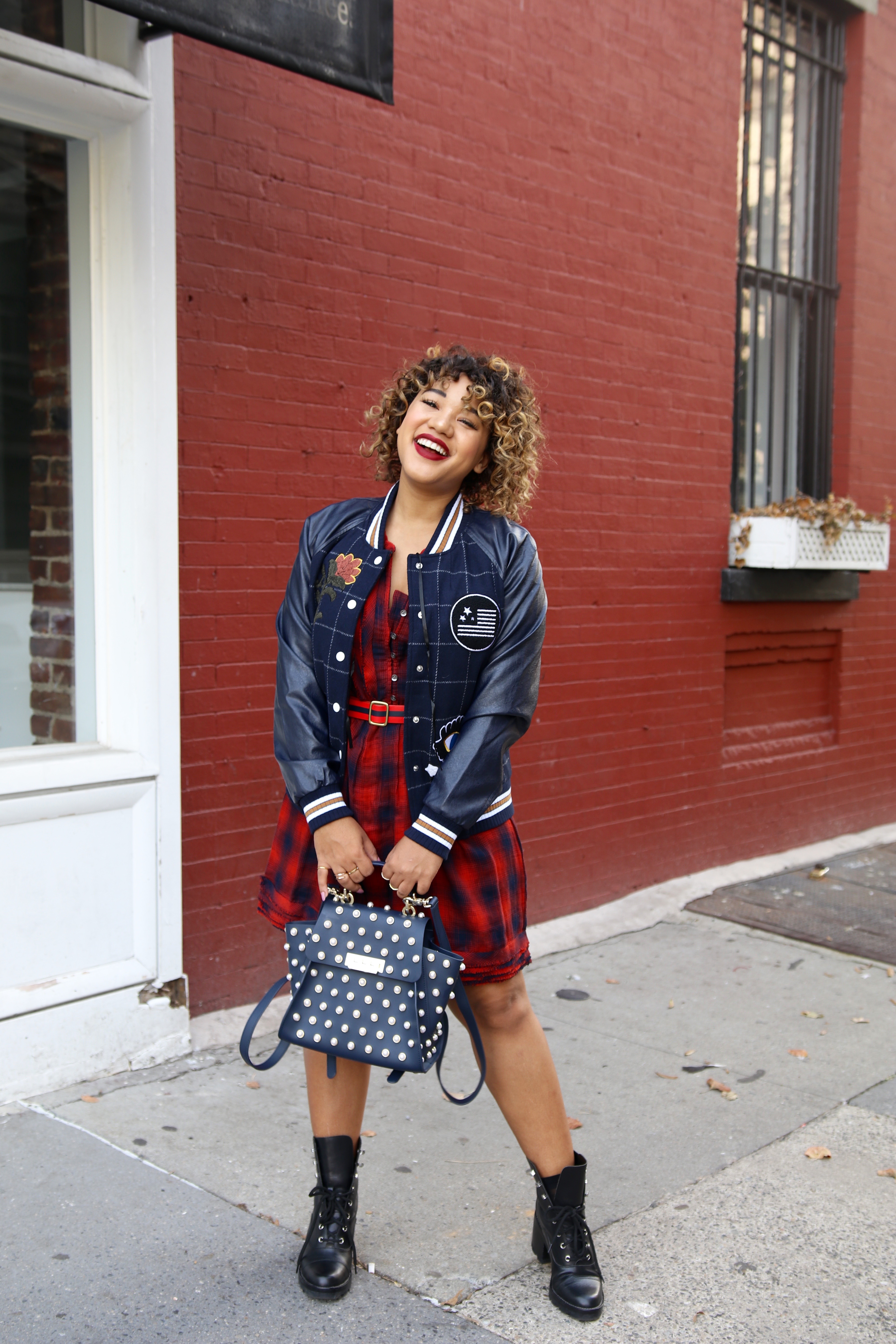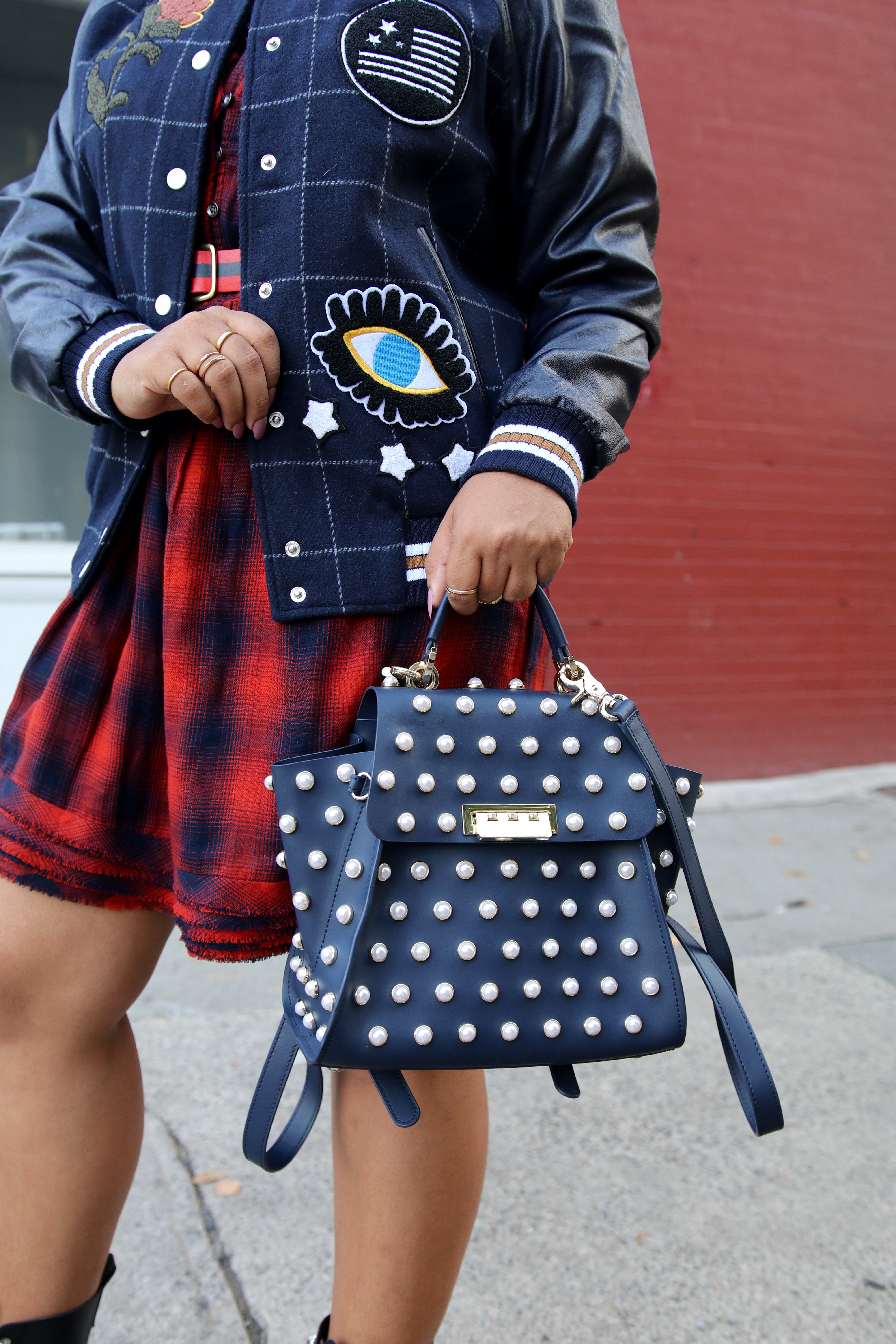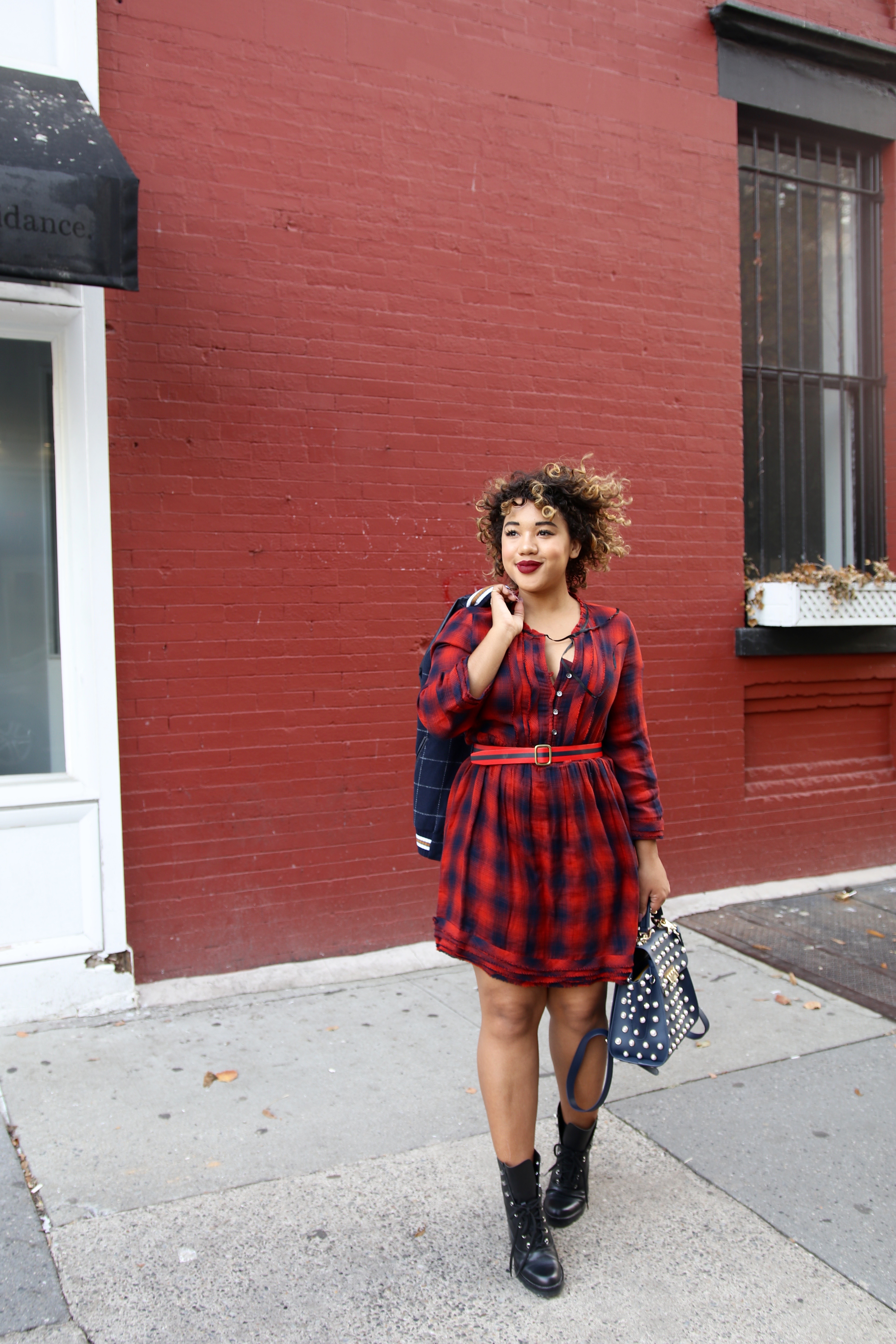 What's plaid & preppy & vintage all in one? Well me in high school, but also today's outfit!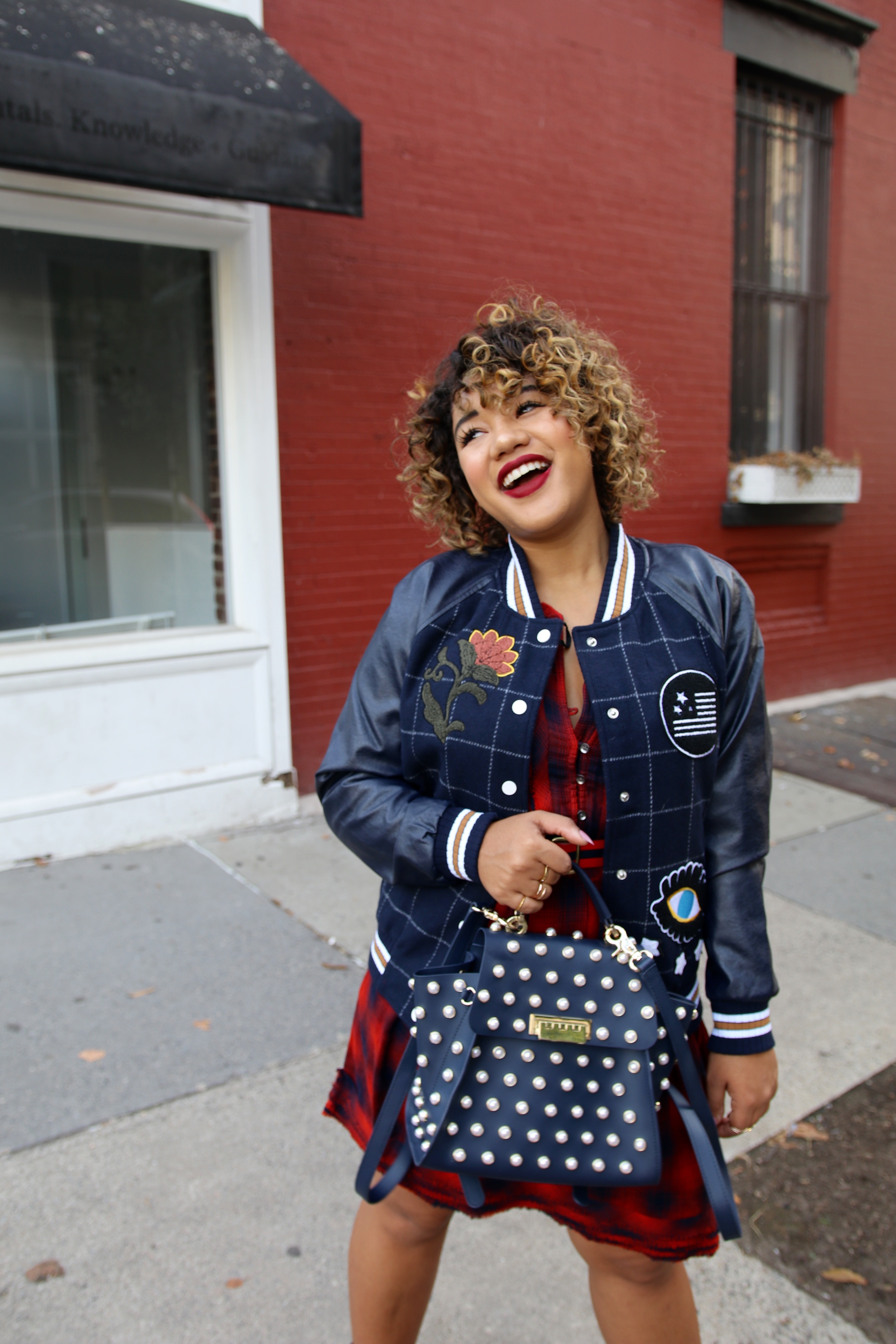 For this look, I'm combining all of the high school clichés into one look? sure why not. We have a variety jacket for your inner prep, a little bit of flannel for your inner lumberjack? (sure, okay) and biker boots for that rocker chick you always wanted to be. All of these pieces work together because they're from William Rast  a cool and contemporary brand inspired by music and available at Macy's.  The collection is full of playful denim, graphic tees, embellishments, plaids & more – plus they have pieces for both men & women.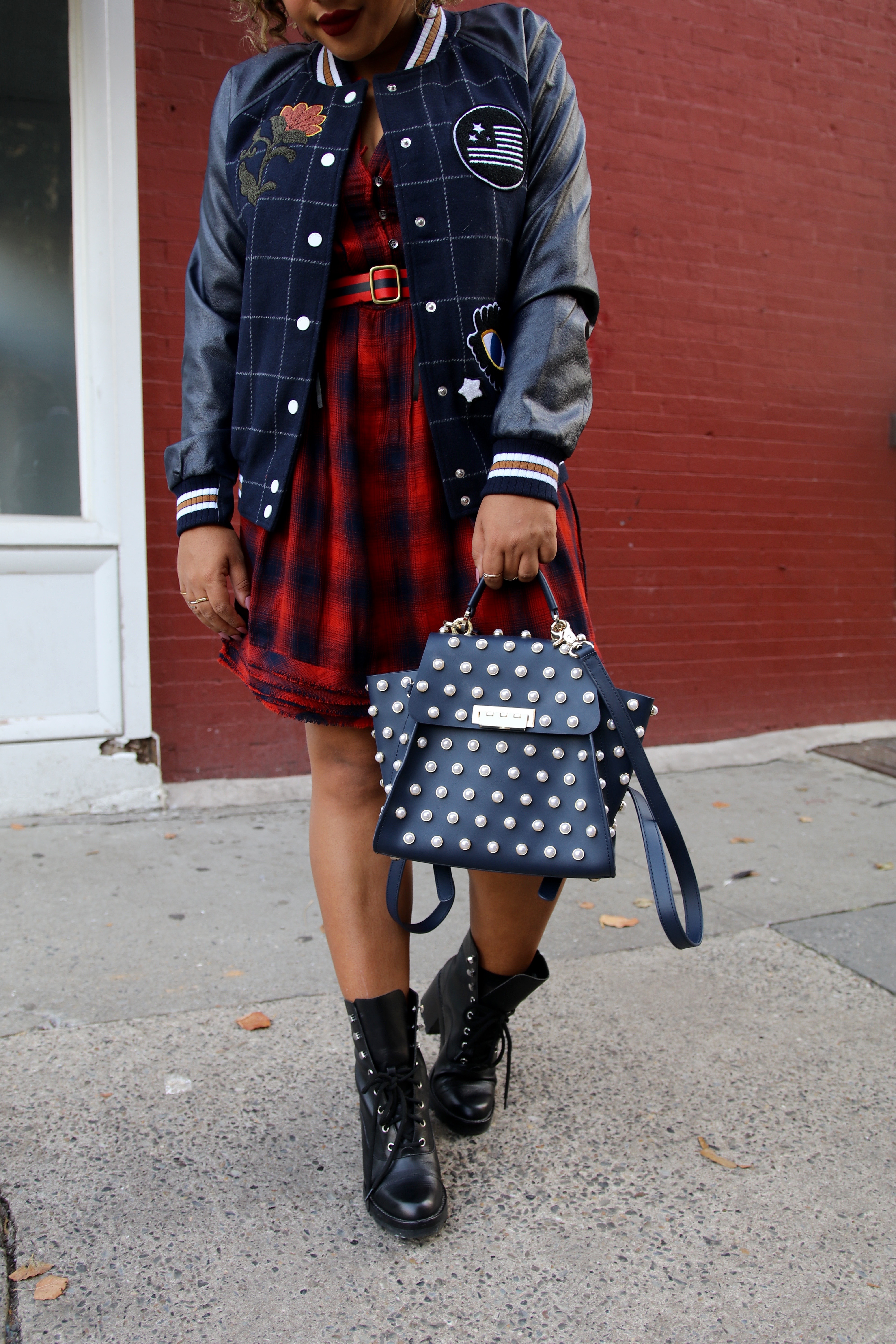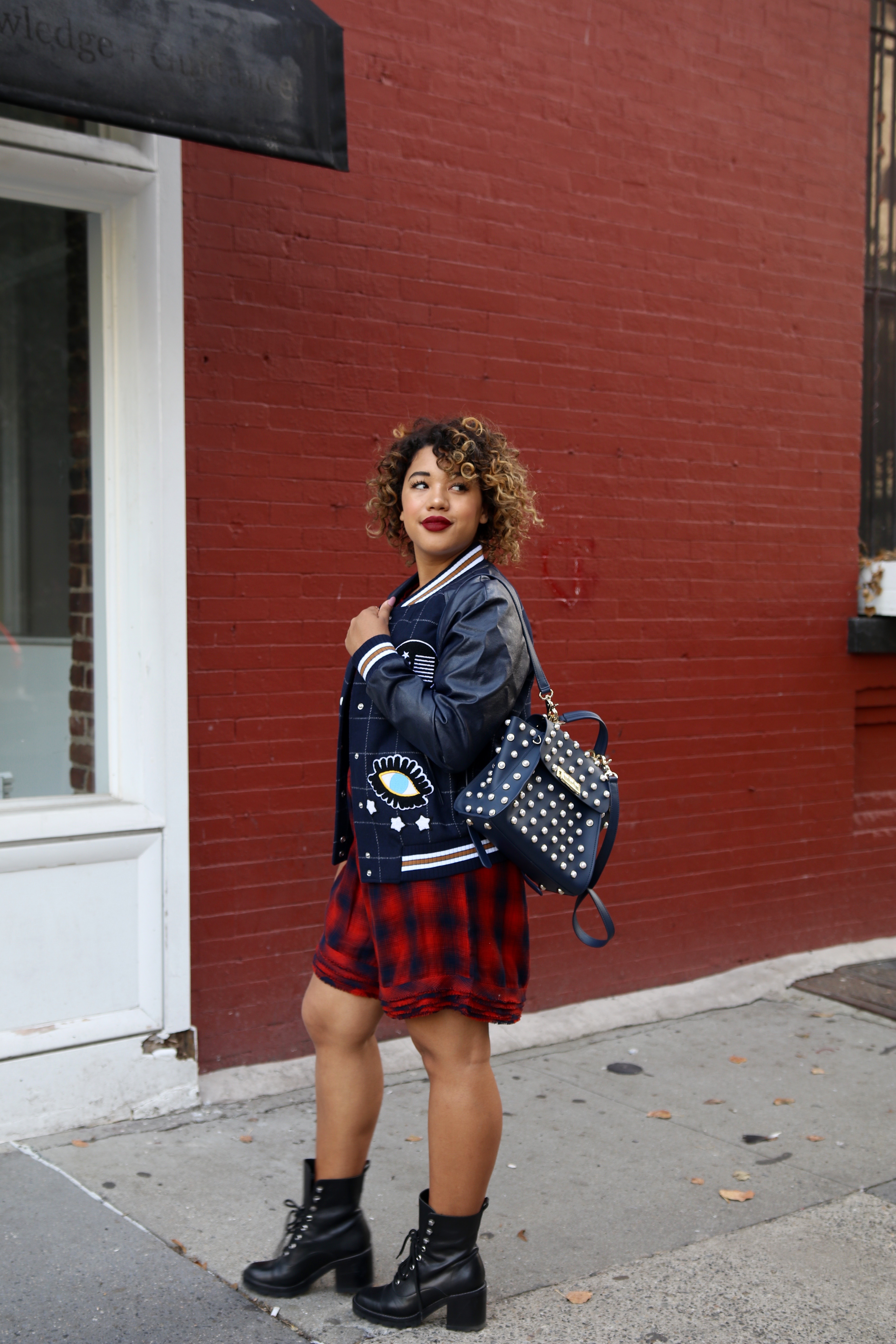 The It List: Shop some of my favorite pieces from William Rast
When the weather starts to change, I think we're all drawn to darker hues.  While you'll never really find me in an all black look, I do sometimes pair darker colors together but keep the outfit interesting with a little pattern play. Since the collection is full of pretty plaids and casual prints, I put two together today for a Tennessee meets Hollywood kind of look.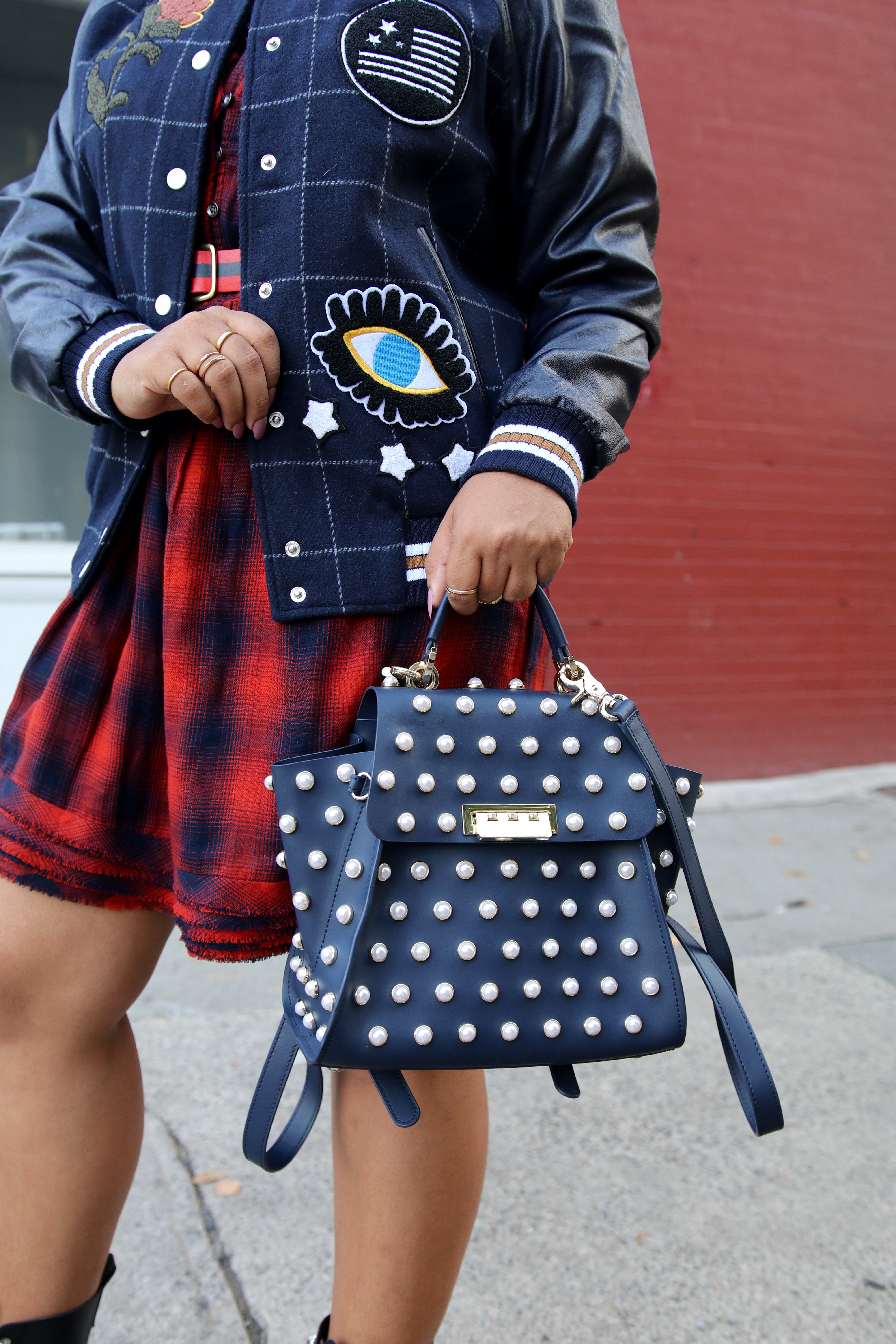 SHOP THE LOOK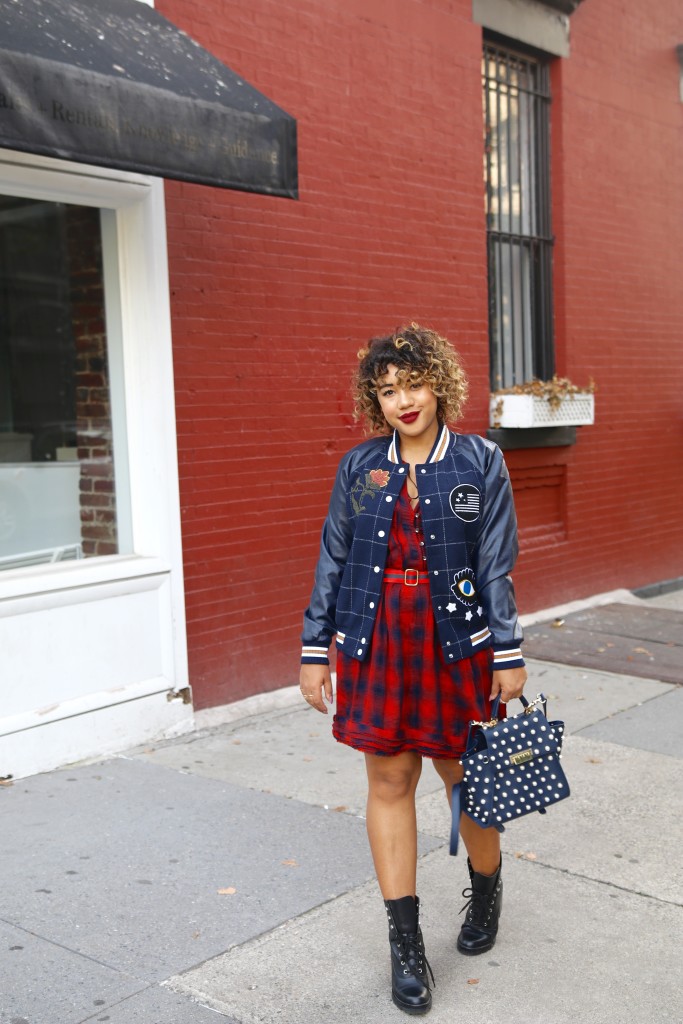 DRESS: William Rast Cotton Tiered Plaid Dress • $99.50
JACKET: William Rast Embellished Baseball Jacket • $126.99
SHOES: Madden Girl Eloisee Combat Booties Women's Shoes • $69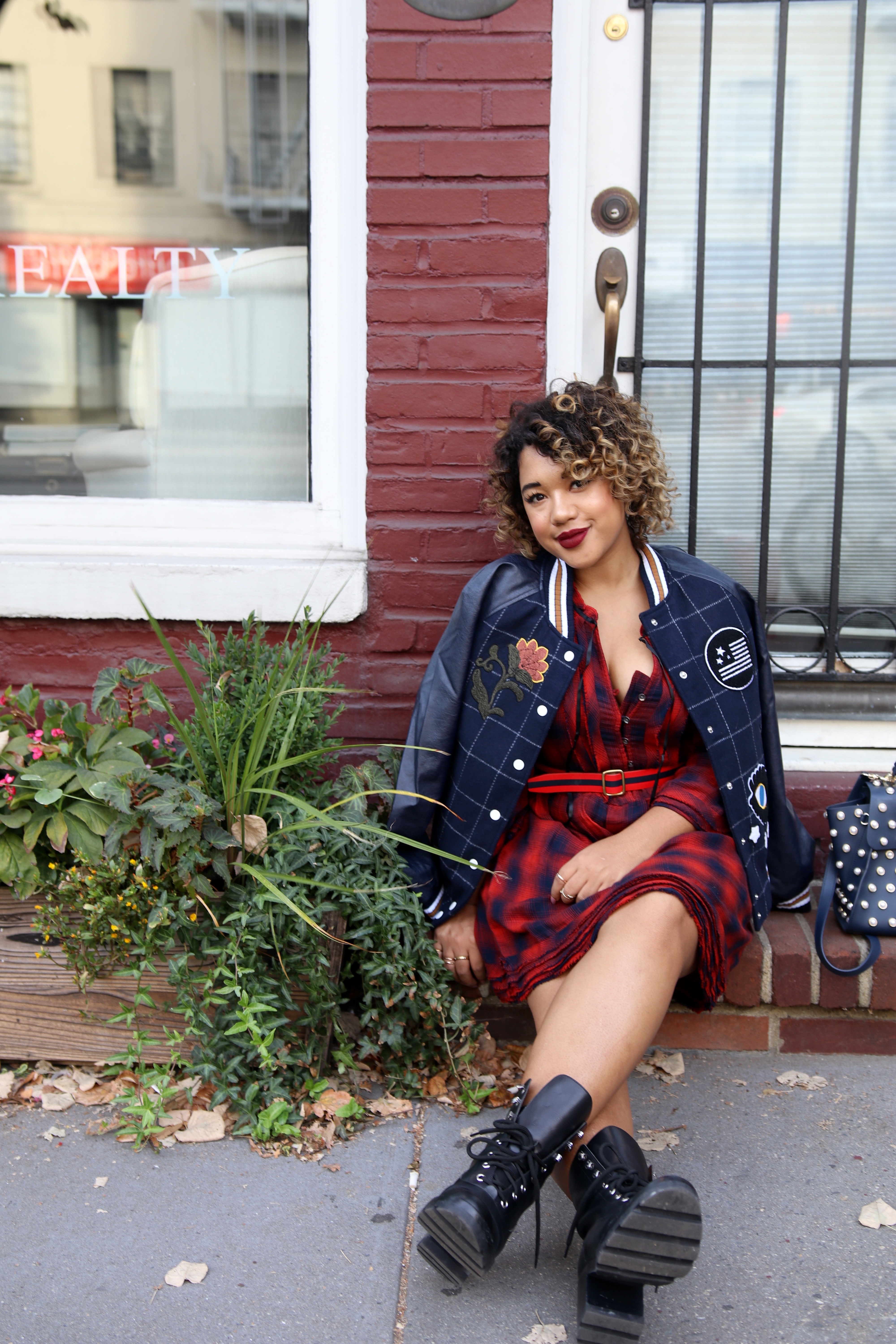 Thanks to Macy's for sponsoring this post
SHARE OR SAVE FOR LATER