Feb
18
2015
Feb 18 2015
Varsity Chic at NYFW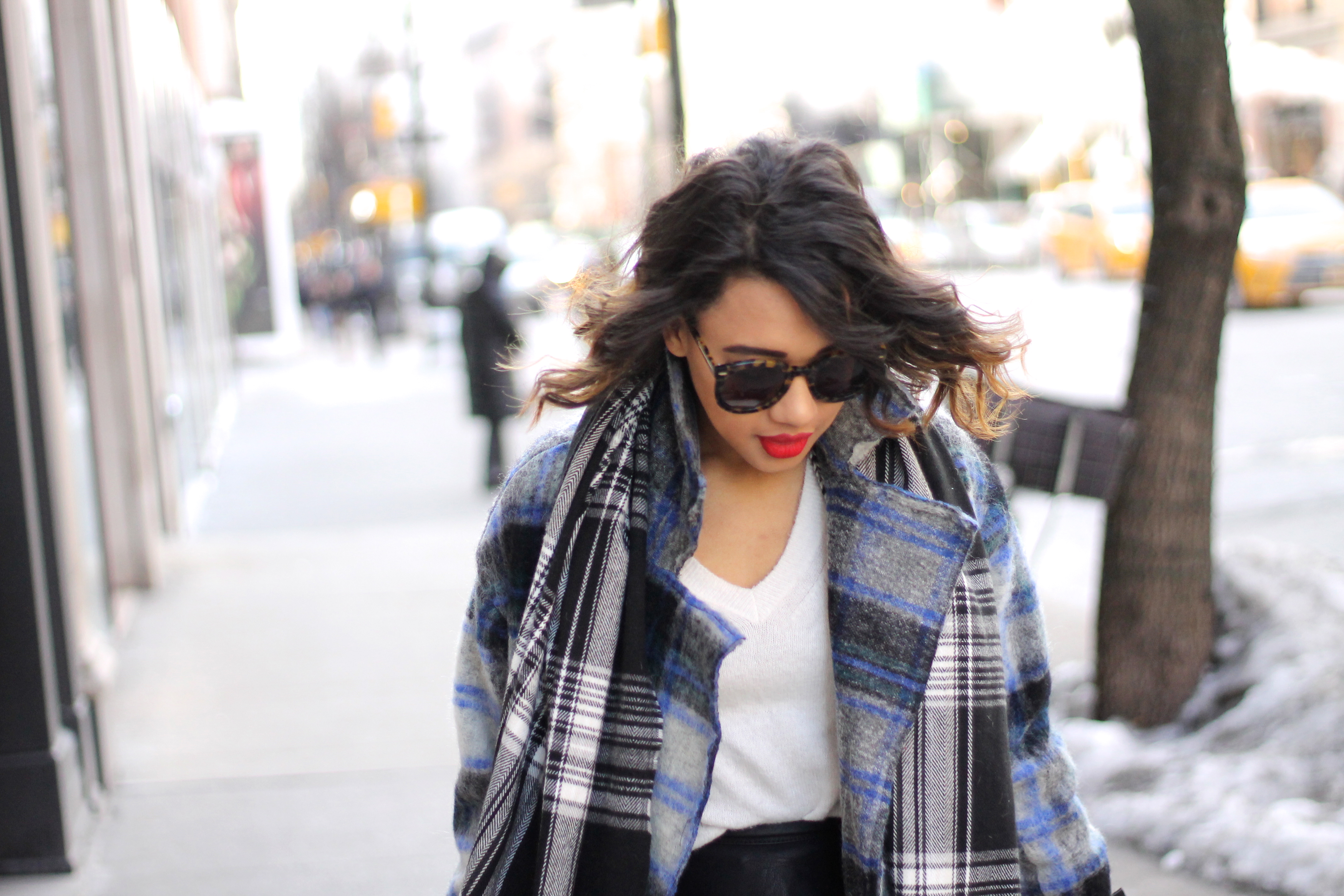 As fashion week is coming to an end (boo) I start to see some of my favorite trends emerging from the runway and just get crazy excited for Fall. One major runway trend (that I was actually afraid would be leaving us this year) was varsity chic. Today I'm talking all about this trend, while recapping what I wore to Tommy Hilfiger. Plus I'll share why there is no shame in standing room only and talk about what I learned at the Art Institute show.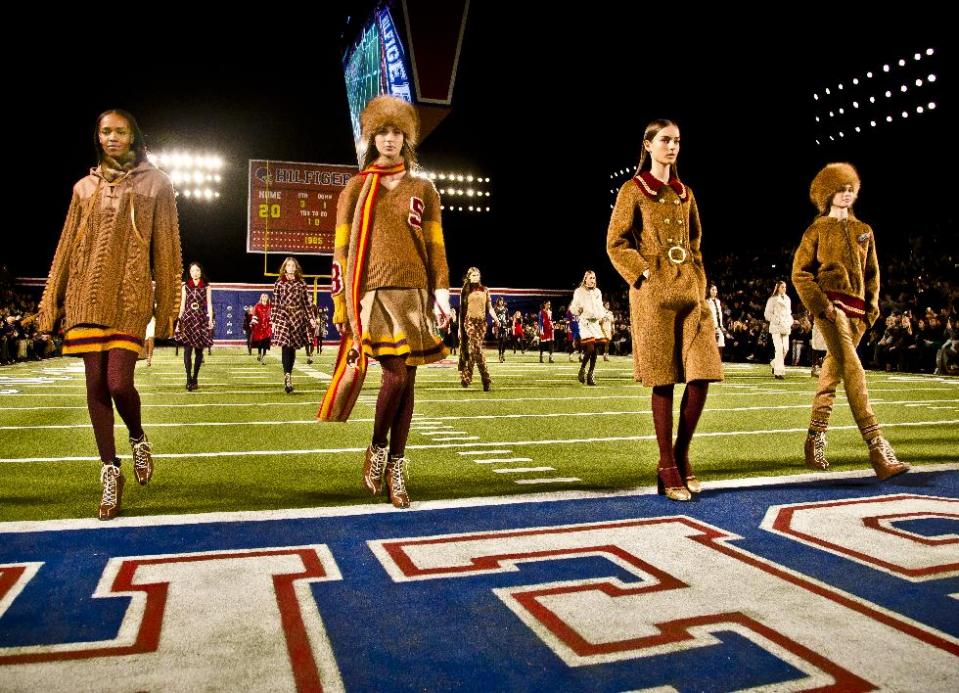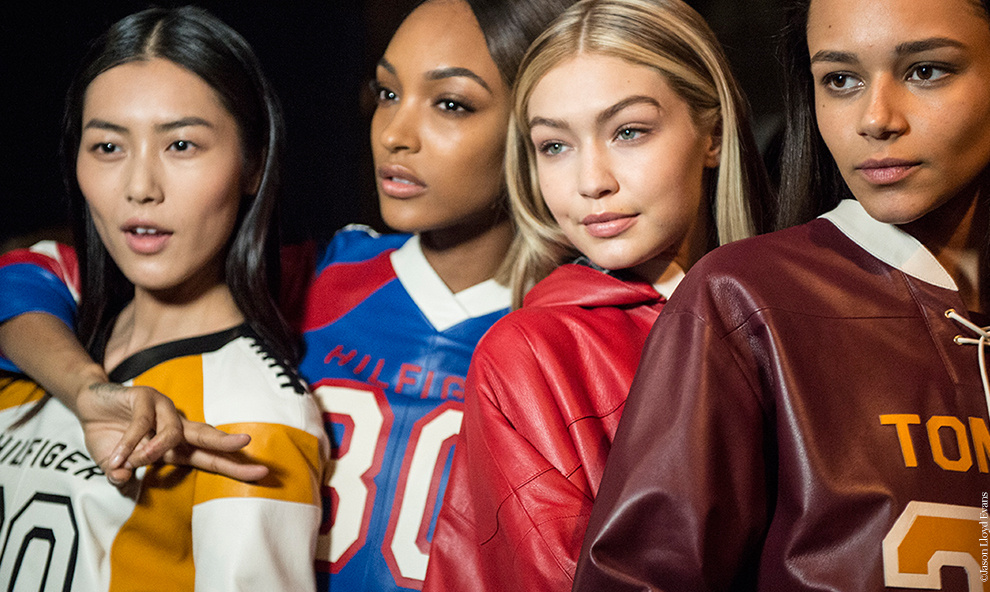 One of my favorite shows during fashion week was Tommy Hilfiger show on Monday. Not only do they win the award for the coolest venue and earn serious points for going full out in theme, but I am just head over heels, eh cleats for the varsity-chic-vibes the show was broadcasting.  Models adorned fashion-focused jerseys and over-the-top varsity stripes as they stormed the football field to Hey Ya and Bootlicious. To top it all off, the traditional final walk was replaced with an epic final strut, Color Me Obsessed (seriously, what are you waiting for? Check out the video here… or else)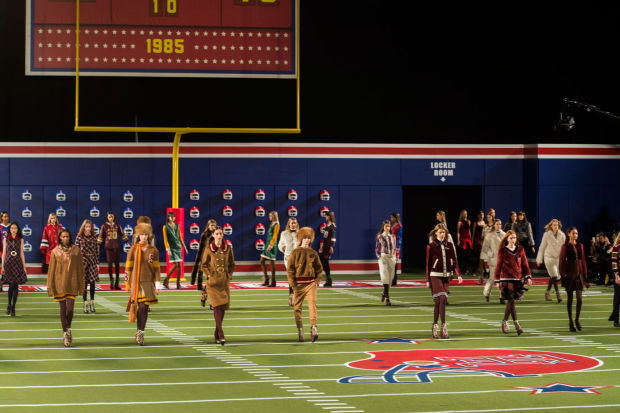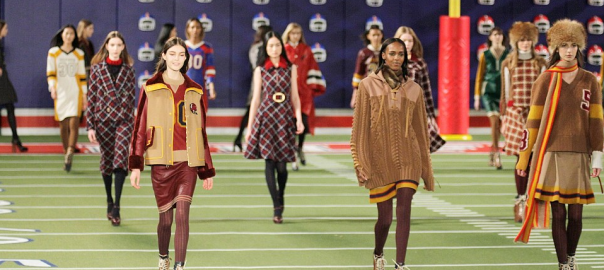 Hey guys, Standing Room Only is the new black, I promise! I get a lot of comments and emails about blogger who say they aren't "cool enough" or "big enough" to get invited to shows – and I totally disagree. Guys, I'll let you in on a secret, I have never been one of the cool kids – don't let the red lipstick fool you, I am totally more "geek chic" than I am "home coming queen" and although Color Me Courtney continues to grow beyond my wildest dreams, I'll never consider myself "cool enough" to get invited, just bold enough to ask… and sometimes beg. I send emails, I follow up and I borderline stalk my way into some shows – like Tommy Hilfiger – I've been trying to get an invite for two seasons now without success (#unpopular) but this year I finally made the cut… for standing room only! But there is no shame in standing room only, and Hey, sometimes it works out in your favor! My standing room only seat for Pamela Rowland was used to fill an open assigned seat right behind Mr. Jay Manuel, Mrs. J Alexander and Nigel freaking Barker – but of course I have no proof because my phone decided to die right as we all snuggled up for a #celfie… and you know how that goes, if it's not on social media, it just didn't happen… sad life.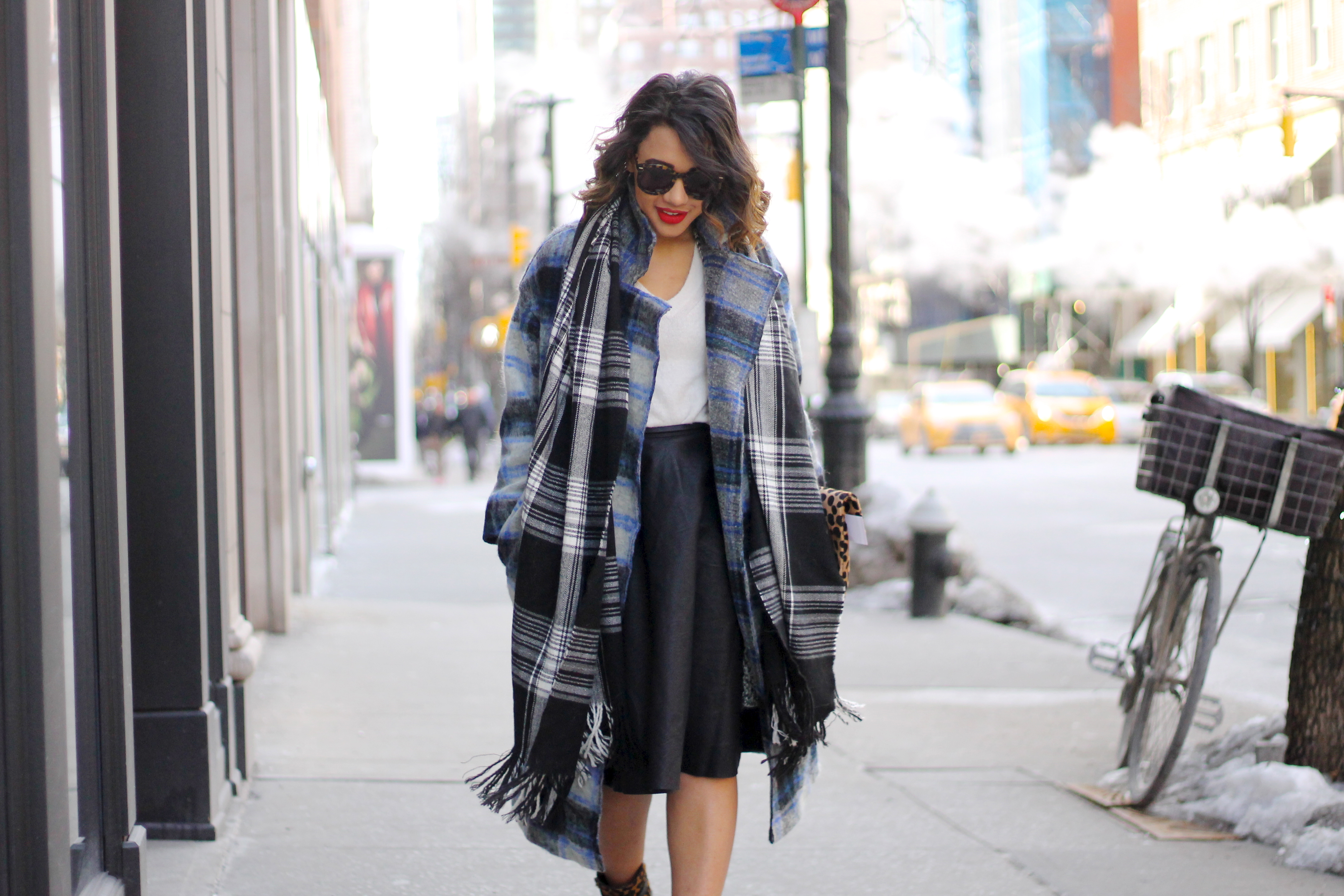 I really didn't think any other show would get me as excited as the Tommy Hilfiger presentation (seriously, Lex and I almost cried #emotional) but the Art Institute show I attend last night with Refinery 29 got me inspired in an entirely different way. The show opened with a disabled model who was once paralyzed due to a rare immune disease and now slowly recovering walked the entire runway with her walker, it was amazing to see such strength from struggle combined with effortless fashion – it was truly heart wrenching and captivating, bravo.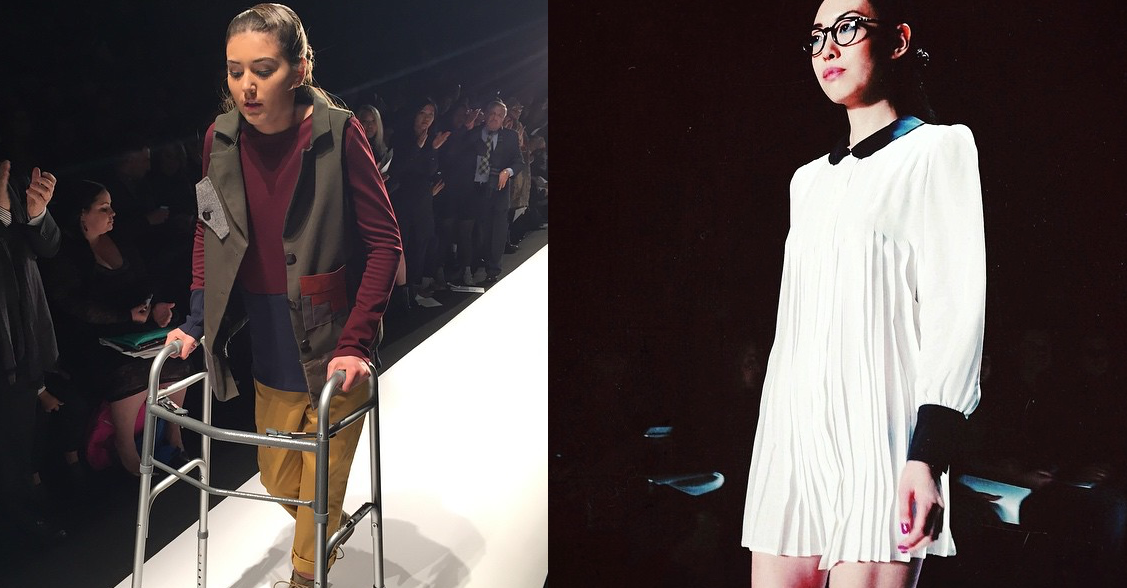 The Art Institute selects a few prestigious students from different branches across the country (and even Canada) to showcase their work at Mercedes Benz Fashion Week – can you imagine? Showing at fashion week while you're in college? BANANAS. During the show I tweeted out my astonishment that these students are conquering fashion week, while all I was able to conquer in college was in and out burger (and fries… and a milk shake… or two) on a daily basis… whatever, still no shame. See more images via their twitter here and instagram here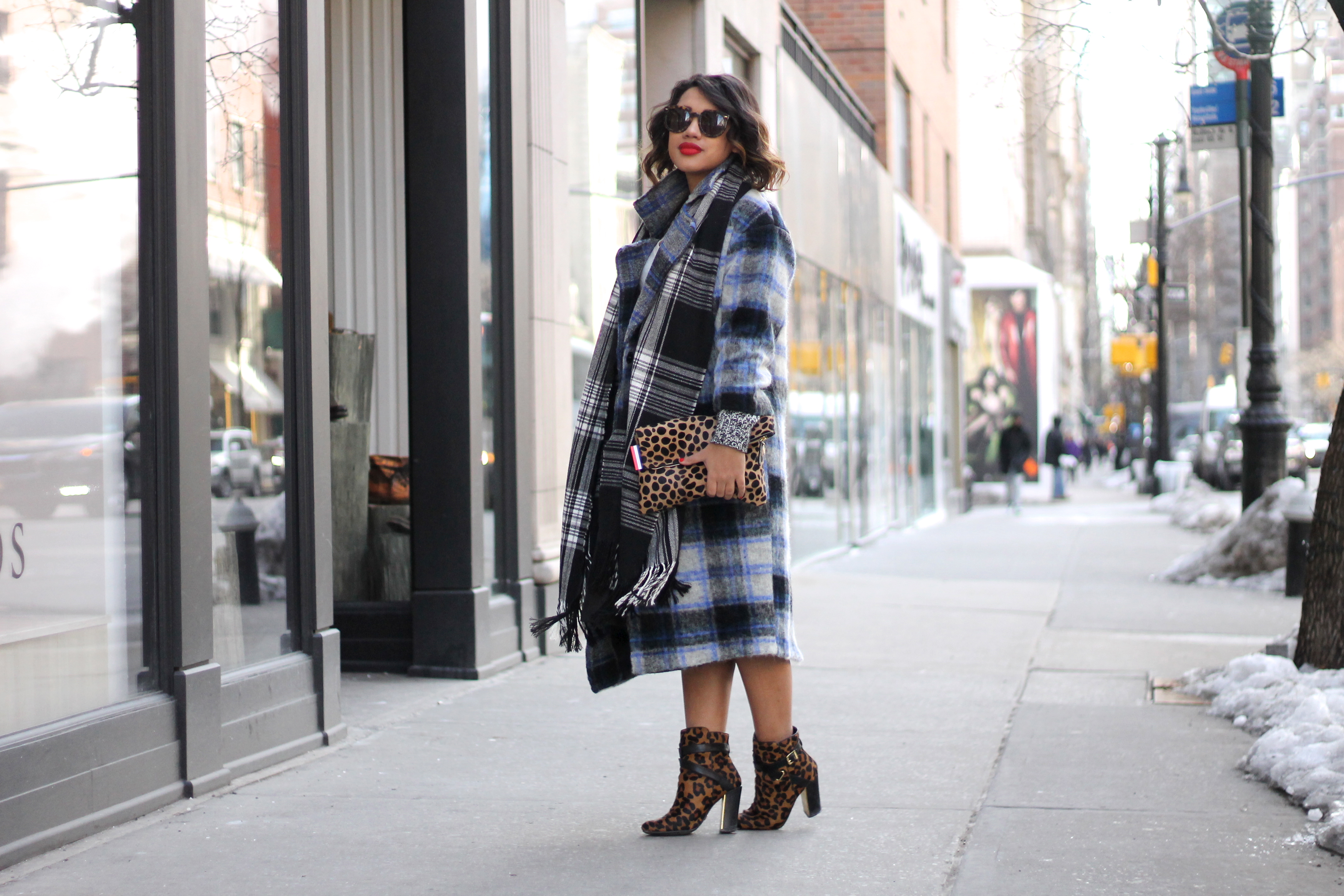 Oh andddd don't tell the fashion Gods but I totally ended up rewearing this coat again to the AI show (say it with my this time – no shame) despite the inherent NYFW rules about rewearing…. what-ever (insert Amber voice and hand-configured-w-sign here) rules are for lame-o's and breaking them is crazaay fun.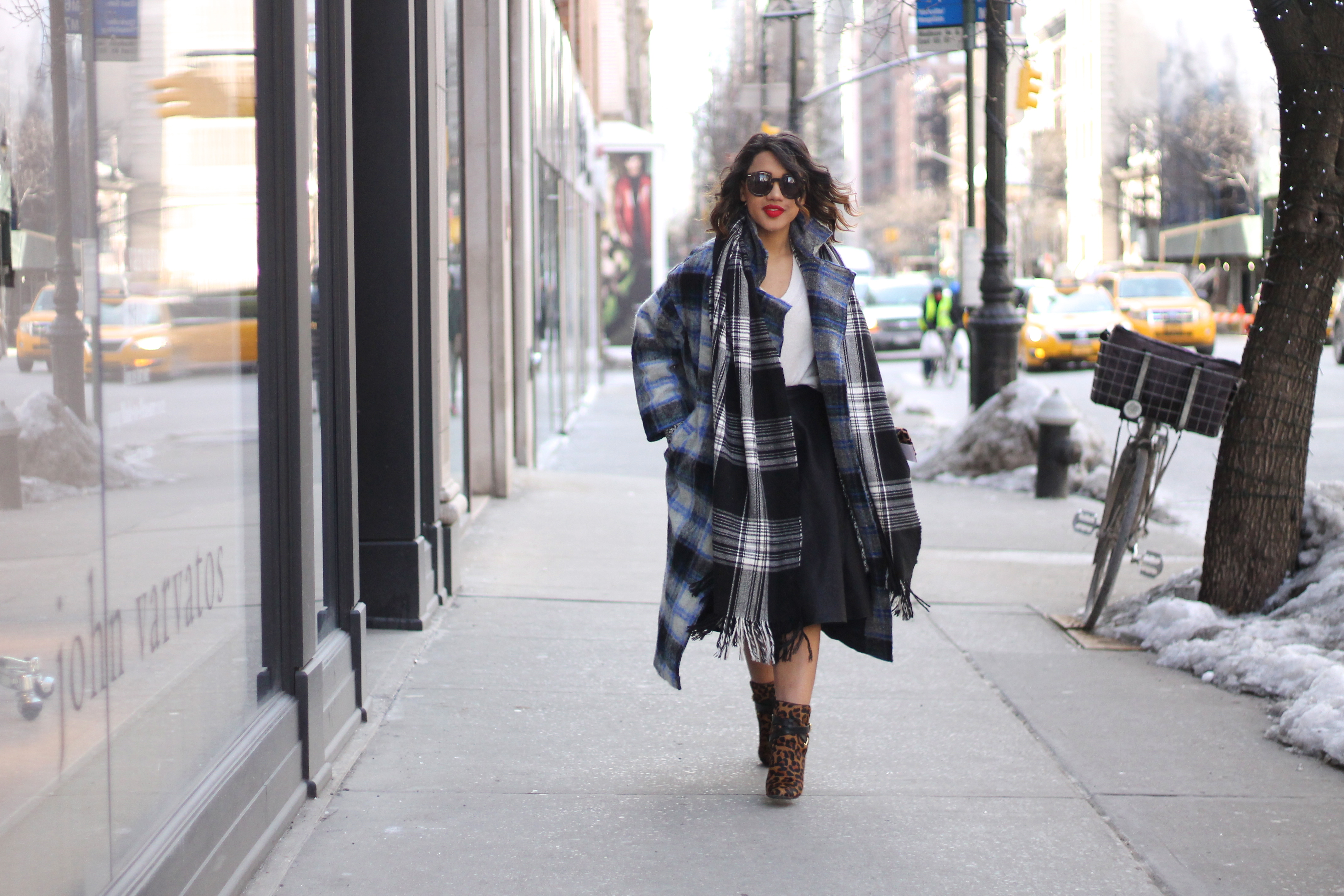 Okay, so now who's ready for Fall? I kind of need EVERYTHING from the TH collection – okay, maybe two of everything… one for you one for me? yeah and maybe I'll share… okay not likely, but maybe… yeah, no, never gonna happen 😉 XO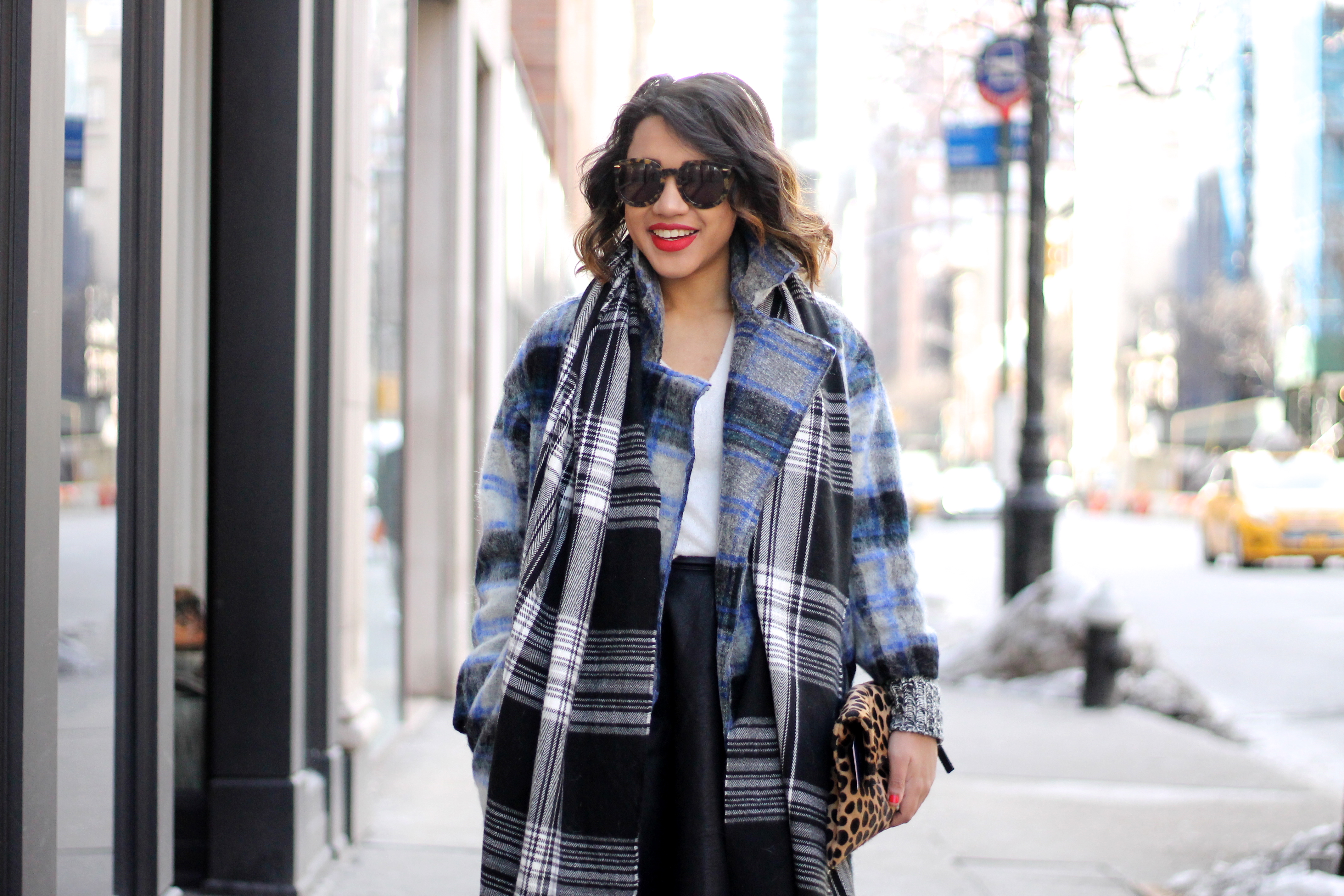 Big thanks to Tommy Hilfiger for the show invite, and thanks to Refinery 29 and The Art Institute for sponsoring this post. As always, all opinions are my own…  Duh 🙂
SHARE OR SAVE FOR LATER