Sep
28
2016
Sep 28 2016
Wedding Ready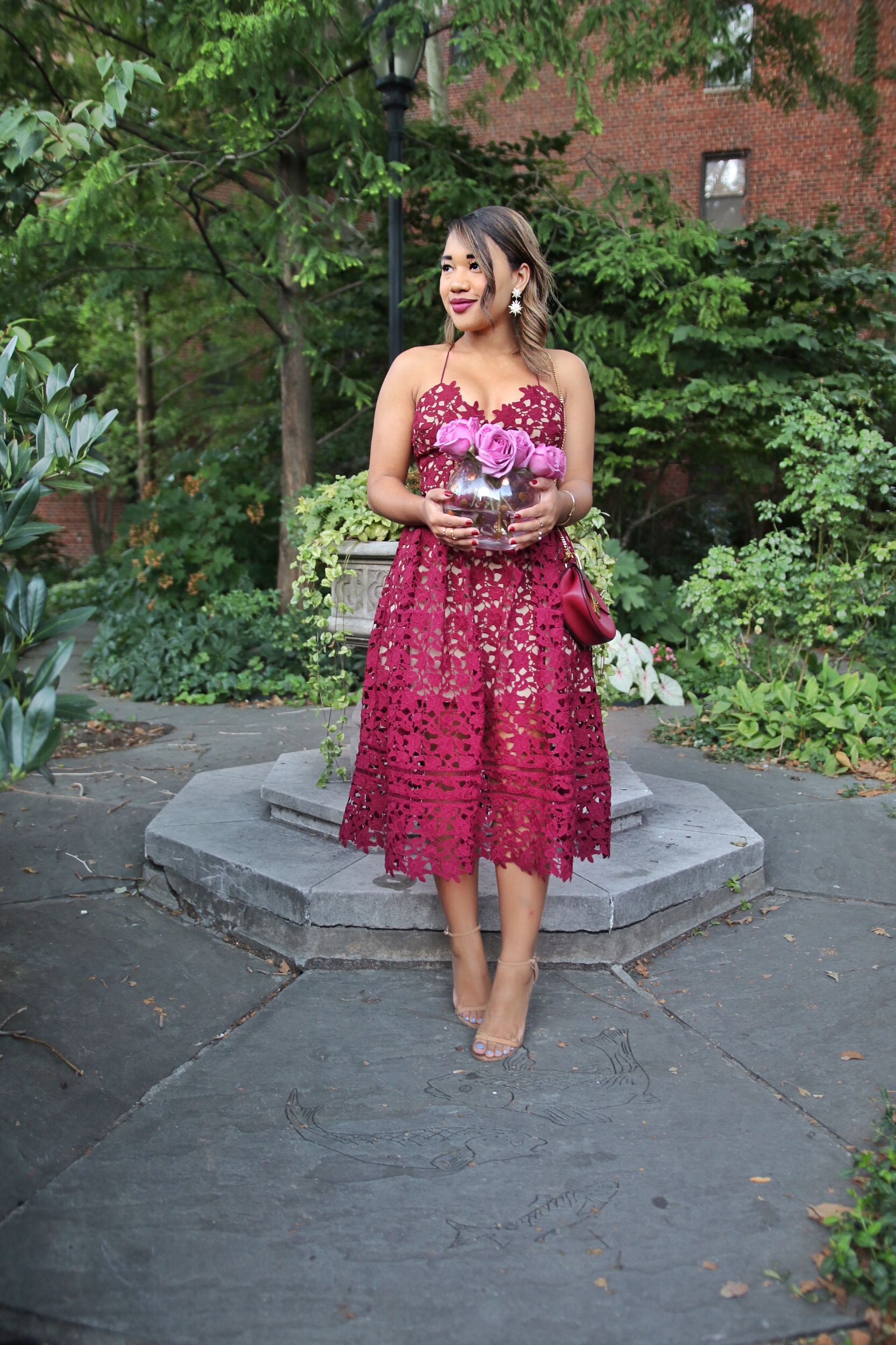 As you guys know (because I can't stop telling you), I'm heading to my best friend's wedding at the end of the month and I'm just so excited!
This is not only the first time I get to be a bridesmaid in general, but also one of the first times someone really close to me is getting married, so I'm pretty pumped. I've been planning out the details for what feels like forever, from my dress to my shoes to my hair to my makeup … and now, since we're in the home stretch, it's time to talk gifts!My friend Emily and I met back when I lived in SF – we became fast friends after we started working together at Kate Spade about 5 years ago. She's a girly girl with a style very similar to my own. Both she and her future husband live in San Francisco, where they LOVE to cook, eat and entertain, so wedding shopping has been super fun. Naturally, I went to Macy's! Most people are registered there and truthfully, even if they aren't they have such an amazing selection (and always have great promotions) that you can't lose.Whether you stop by Macys.com or have a chance to visit the giant, magical storefront in Herald Square (aka my happy place), shopping at Macy's is always an awesome experience for me. For Em, I picked up this polka dot vase along with a few more must have pieces for entertaining and cooking. Although her future hubby might not flip for the vase the way she will, he'll enjoy the cooking essentials I picked up from their registry.
I'm not the best at following directions, so although I like to reference the registry and maybe pick up something small from there, I also like to go rogue and pick out something on my own. When I'm shopping for wedding gifts, my rule is to pick out something practical with personality. Things like a brightly colored blender, a patterned vase, cool coasters, and a unique cutting board set are always sure to wow. Think of something that everyone needs (and maybe already has) and upgrade the order by going above and beyond – if you splurge on that red crockpot instead of the basic black one, or that retro-inspired toaster that matches their kitchen aesthetic, you provide the couple with an instant upgrade all while proving that you really know them.For me, shopping for these wedding gifts at Macy's and online was a fun and emotional experience that didn't break the bank! Right now at Macy's, you can save an extra 15% off a registry with code WEDDING during the entire month of September. I usually like to over gift, by selecting two things under $25 and then maybe one splurge option around $100 – but if you're looking to spend a little more, or a little less, Macy's has you covered! Check out all of the awesome gifts you can get at different price points; these are just a few things I found on the registry gift idea selection at Macys.com, there are so many more pretties waiting for you online and in store!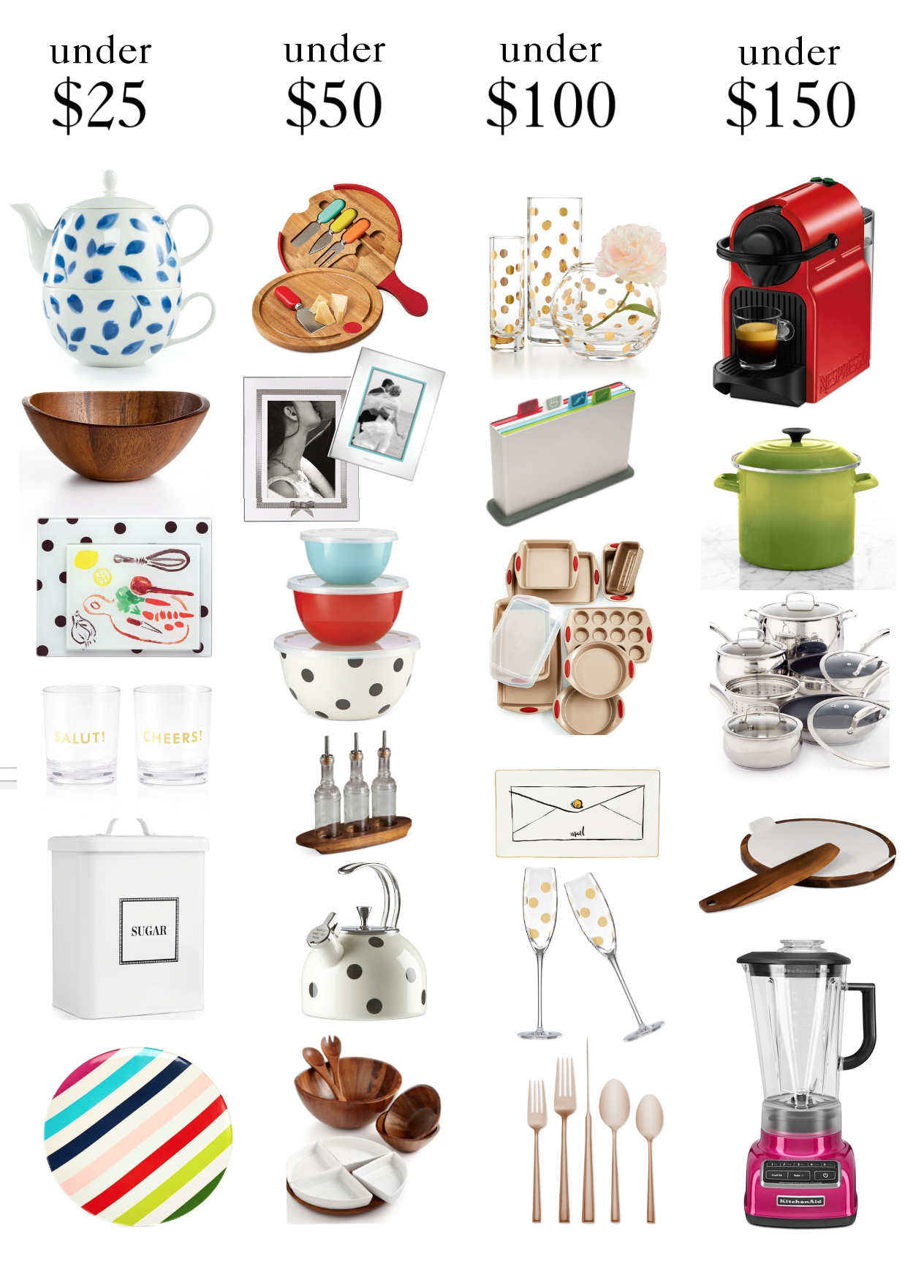 Let's face it, an appliance isn't always the most personal present, but when you explore some of the hidden gems found at a mega store like Macy's, you can raise the wedding bar and get your bride and groom something they not only need, but will also love!
GIFT SHOP:
Fiesta Cheese Board and Tool Set • Fiesta • $44.99
KitchenAid KSB1575 Diamond 5-Speed Blender • KitchenAid • $129.99
kate spade new york Multi Stripe Melamine Dinner Plate • Kate Spade • $16.50
Nespresso Inissia Espresso Maker • Nespresso • $149.99
Joseph Joseph Set of 4 Index Chopping Boards • Joseph Joseph • $69.99
kate spade new york Pearl Place Platinum Rose Bowl Vase • Kate Spade • $75
The Cellar Acacia Wood 5 Piece Salad Set • The Cellar • $47.39
Martha Stewart Collection Stockholm Collection 3-Pc. Tea For One • $21.99
Martha Stewart Collection 16-Cup Vintage-Inspired Food Storage Canister • $16.99
kate spade new york all in good taste 6-Pc. Serving Bowl Set • Kate Spade • $50
Rachael Ray Cucina 10-pc. Nonstick Bakeware Set • Rachael Ray • $139.99
kate spade new york Grace Avenue Double Invitation Frame • Kate Spade • $100
The Cellar Acacia Wood 3 Piece Salad Set • The Cellar • $55.79
kate spade new york all in good taste Set of 2 Deco Dot Food Prep Boards • Kate Spade • $25
kate spade new york Raise a Glass Collection 2-Pc. Here's To You Salut!/Cheers! Tumblers Set • Kate Spade • $24
Rachael Ray Cucina 10 Piece Bakeware Set • Rachael Ray • $99.99
kate spade new york all in good taste Deco Dot Tea Kettle • Kate Spade • $50
Le Creuset Enameled Steel 10 Qt. Covered Stockpot • Le Creuset • $109.99
kate spade new york Pearl Place Collection Flute • Kate Spade • $40
Heritage Collection by Fabio Viviani Oil, Vinegar, & Mix Set • Picnic Time • $42.99
kate spade new york Malmo Rose Gold 5-Piece Place Setting • Kate Spade • $90
kate spade new york all in good taste Striped 6-Pc. Serving Bowl Set • Kate Spade • $50
kate spade new york Rosy Glow Toasting Flute Pair • Kate Spade • $85
The Cellar Acacia Wood Curve Individual Bowl • The Cellar • $15.59
Heritage Collection by Fabio Viviani Acacia Wood Pizza Stone and Cutter • Picnic Time • $64.99
kate spade new york Set of 4 Larabee Dot Flutes • Kate Spade • $50
Le Creuset Enameled Steel 8 Qt. Covered Stockpot • Le Creuset • $99.99
Belgique Stainless Steel 11-Pc. Cookware Set with Nonstick Sauté Pan & Fry Pan • $149.99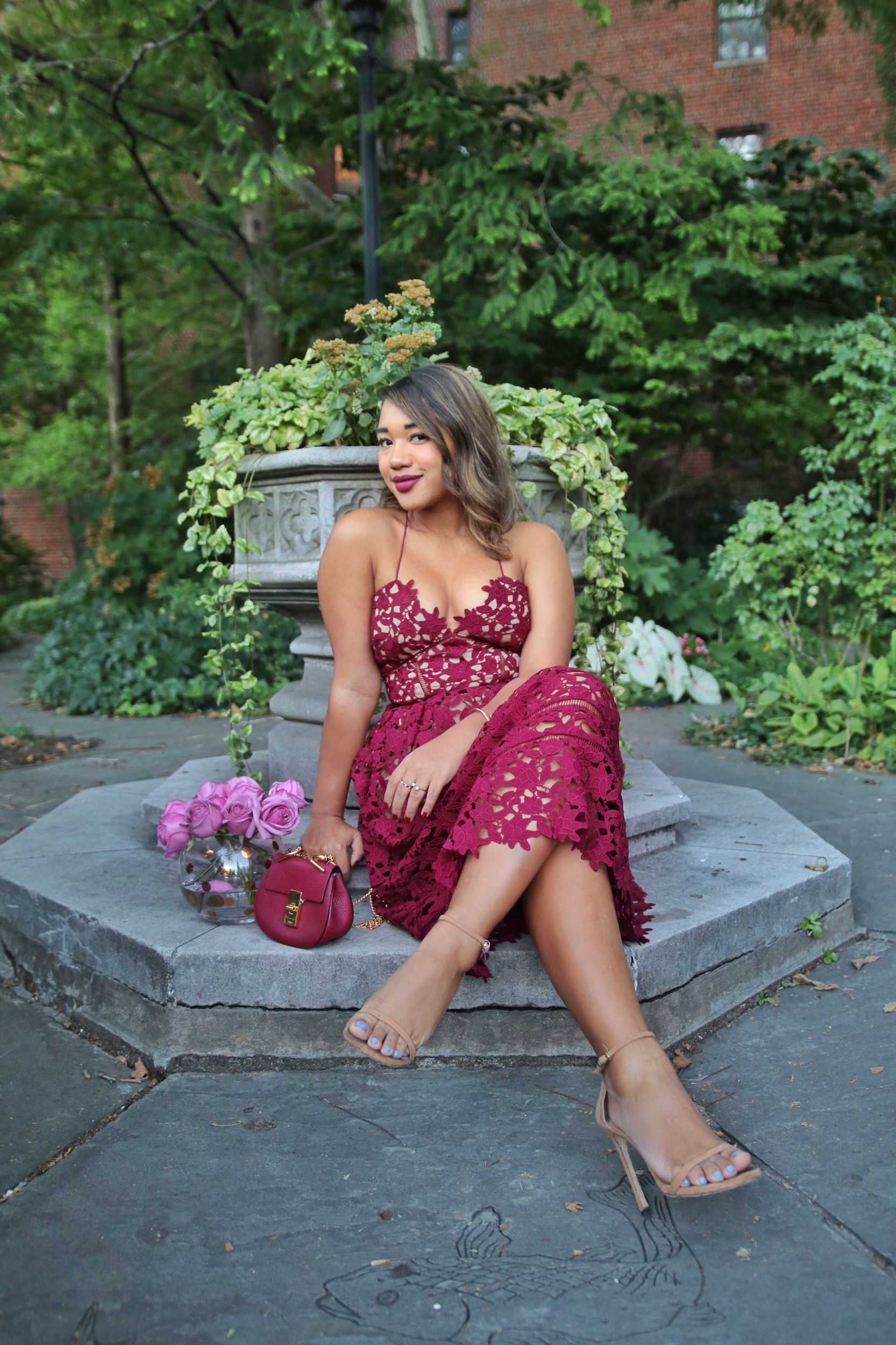 Thanks to ShopStyle & Macys for sponsoring this post
SHARE OR SAVE FOR LATER