Jan
16
2016
Jan 16 2016
Weekend Chic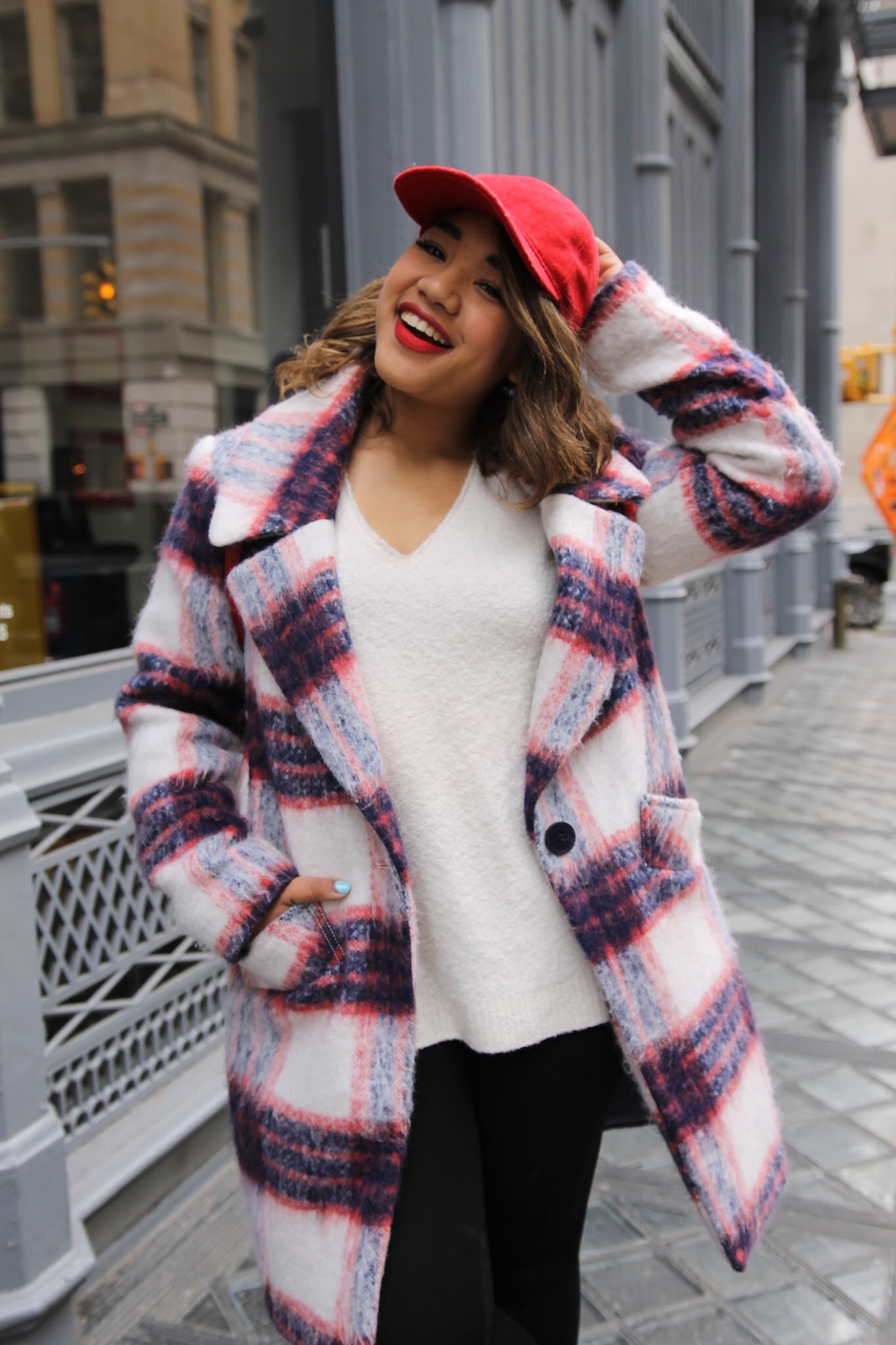 Cheers to the freakin' weekend!
Weekend wear has to be comfy and chic – you know, yo keep up with your busy schedule of brunch, Netflix and sprinkles with more sprinkles on top.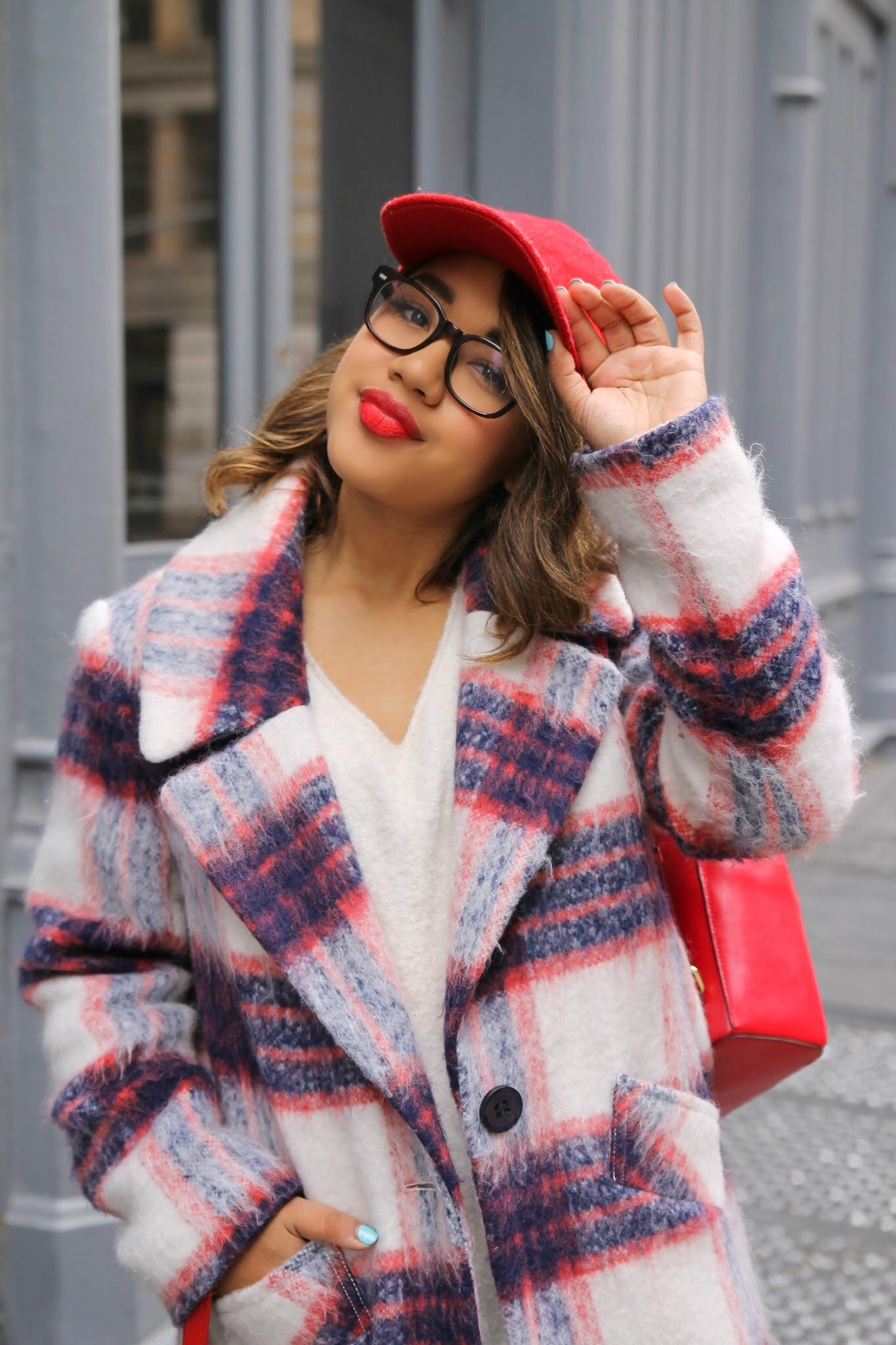 Most of my weekends are spent hanging with my boys (Paris and Waffles) and shooting! Sometimes we wander through soho (pictured) or stop by the dog park! Other days we will explore a new part of the city or try out a restaurant on our list.
I usually start Saturdays and Sundays with a little walk, but sometimes it turns into endless adventures like finding the best Pizza in our neighborhood or hunting for the perfect instgram photo – you know, the usual! This outfit is perfect for all of the above, comfy (fleece lined) legging, a crazy cute coat, fly kick (lol) and a red baseball cap … because lets be real, I don't brush my hair on the weekends lol.
Hat || Sneaks (similar) || Glasses || Coat || Sweater || Backpack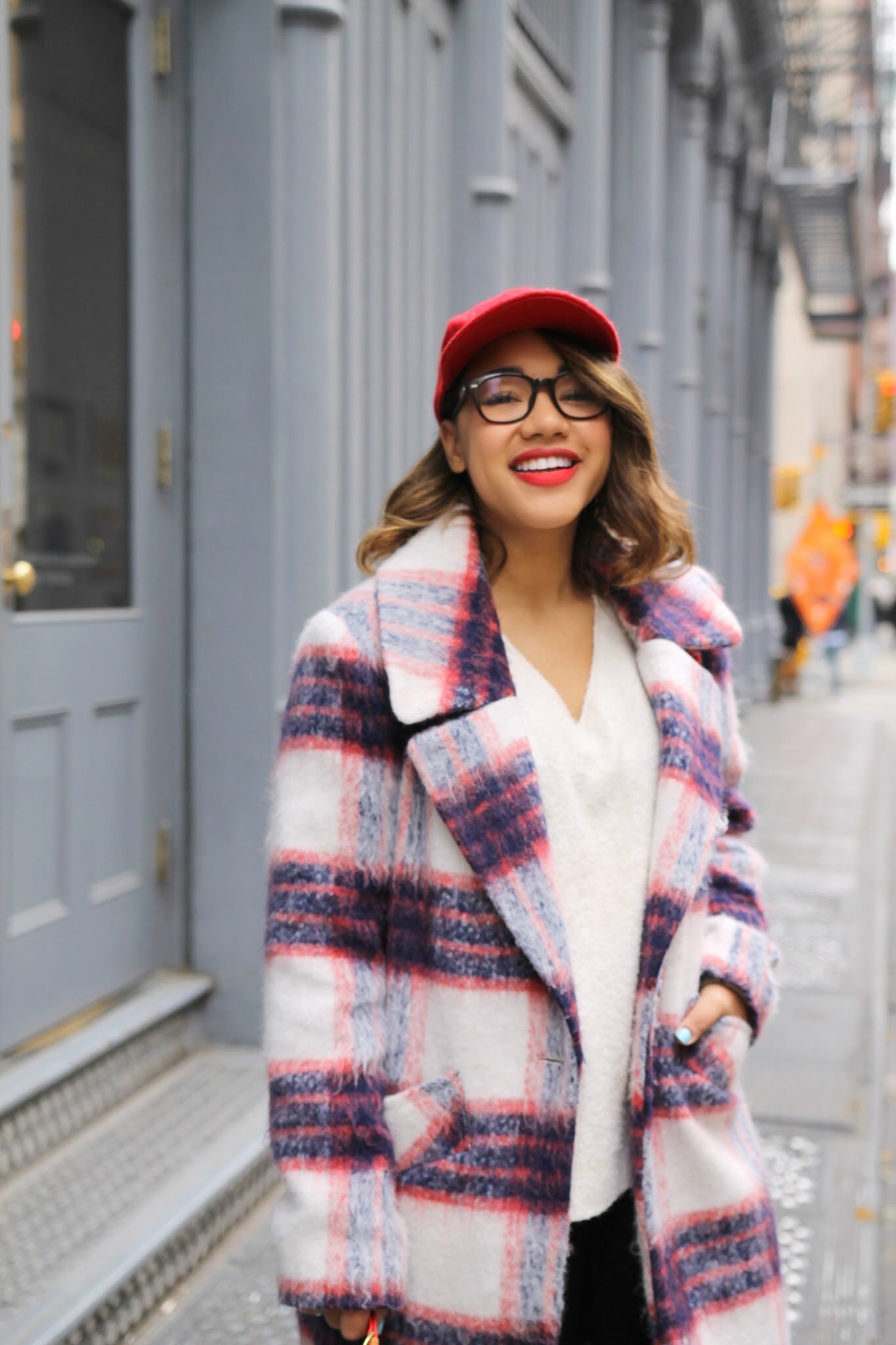 SHARE OR SAVE FOR LATER