Aug
28
2015
Aug 28 2015
Weekend Daze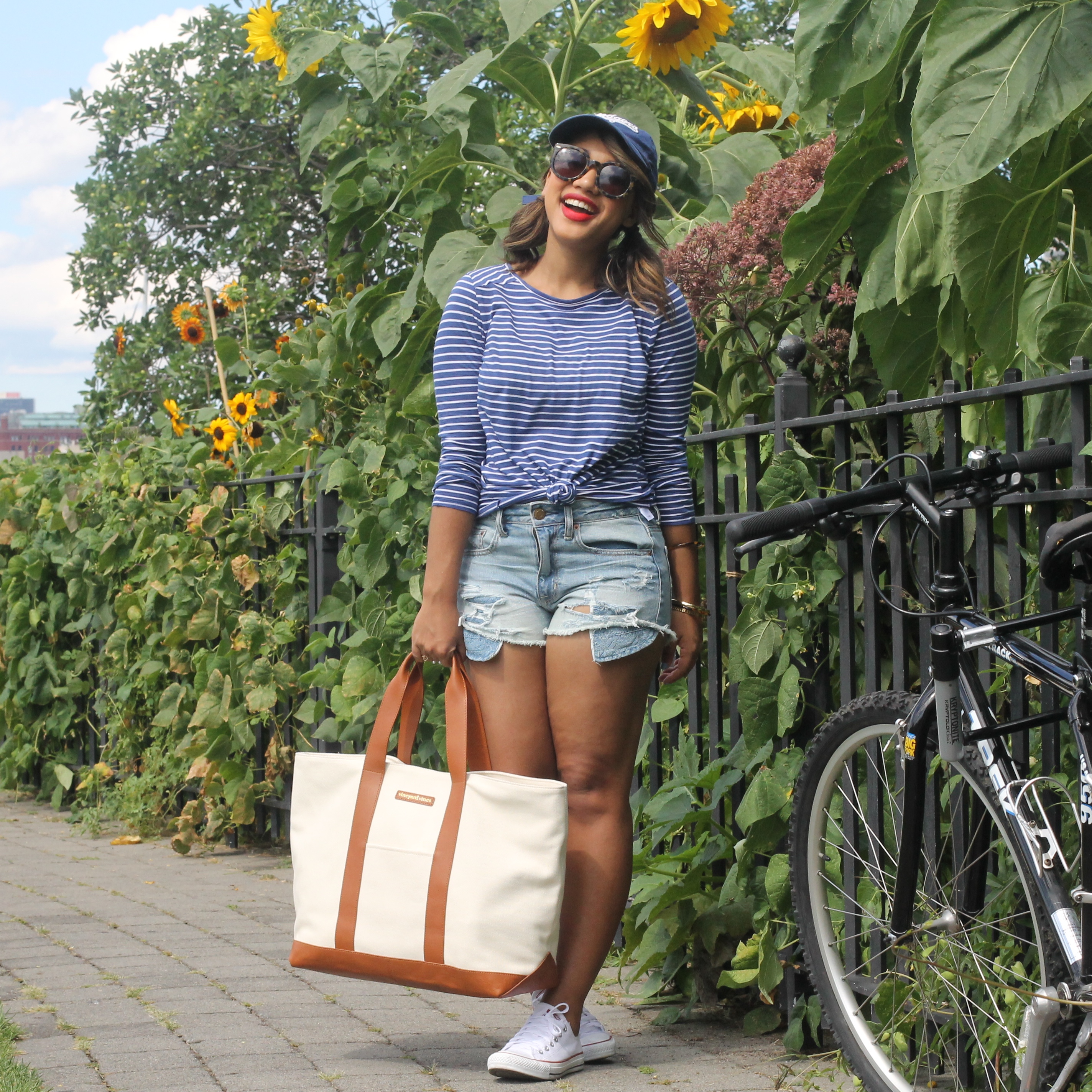 For me, weekends are all about spending time with your favorite people, exploring new places and honestly – just eating… everything!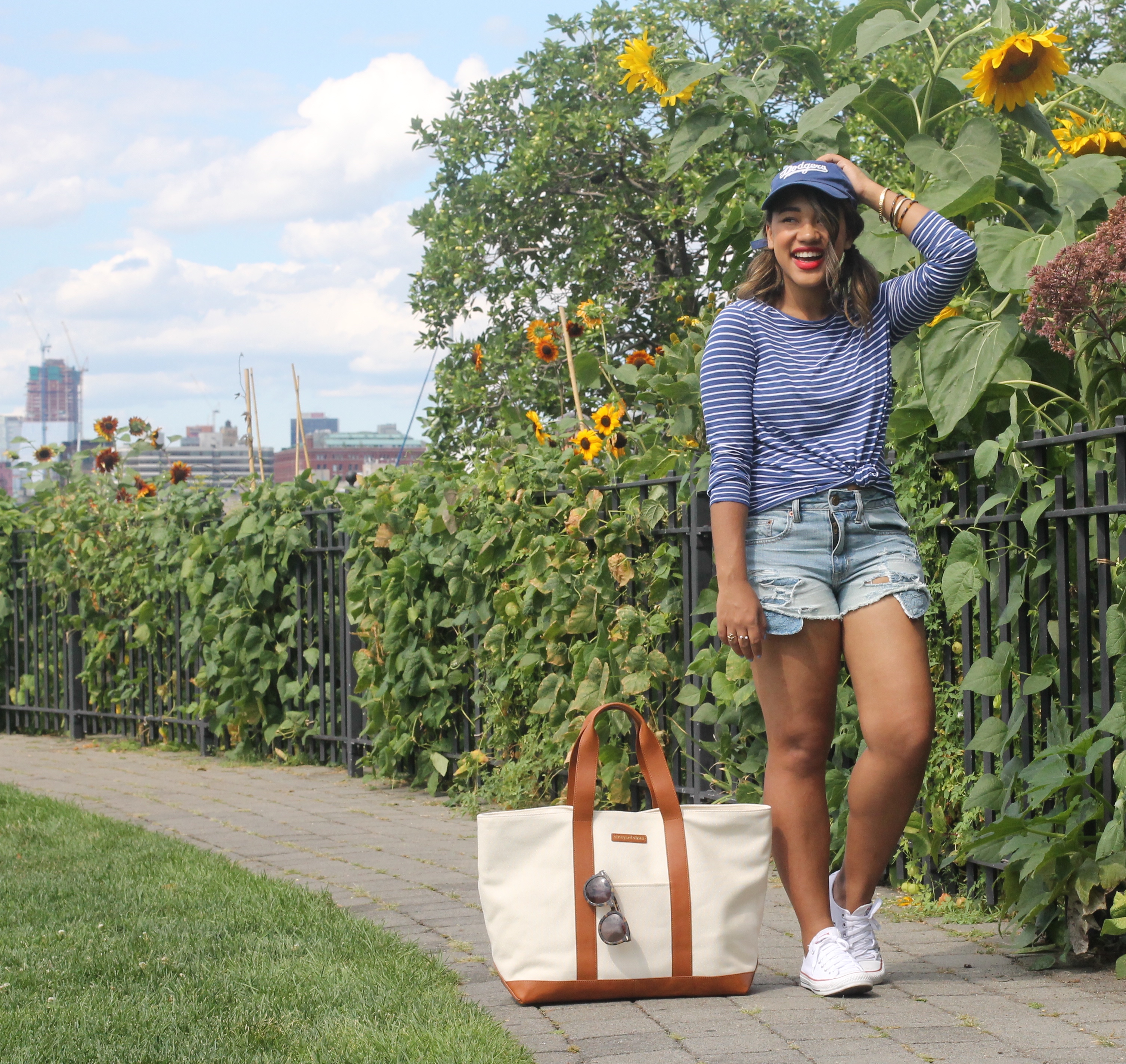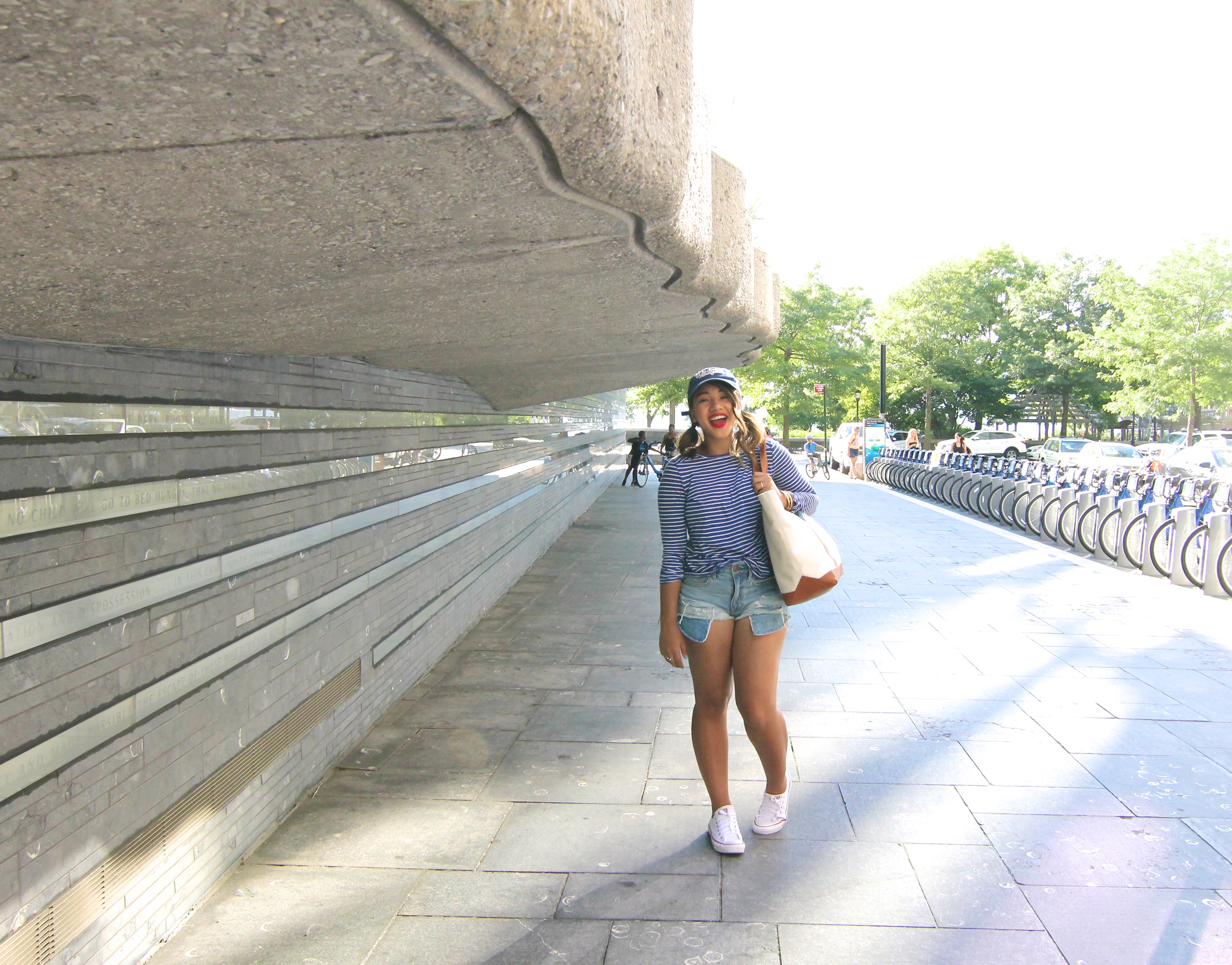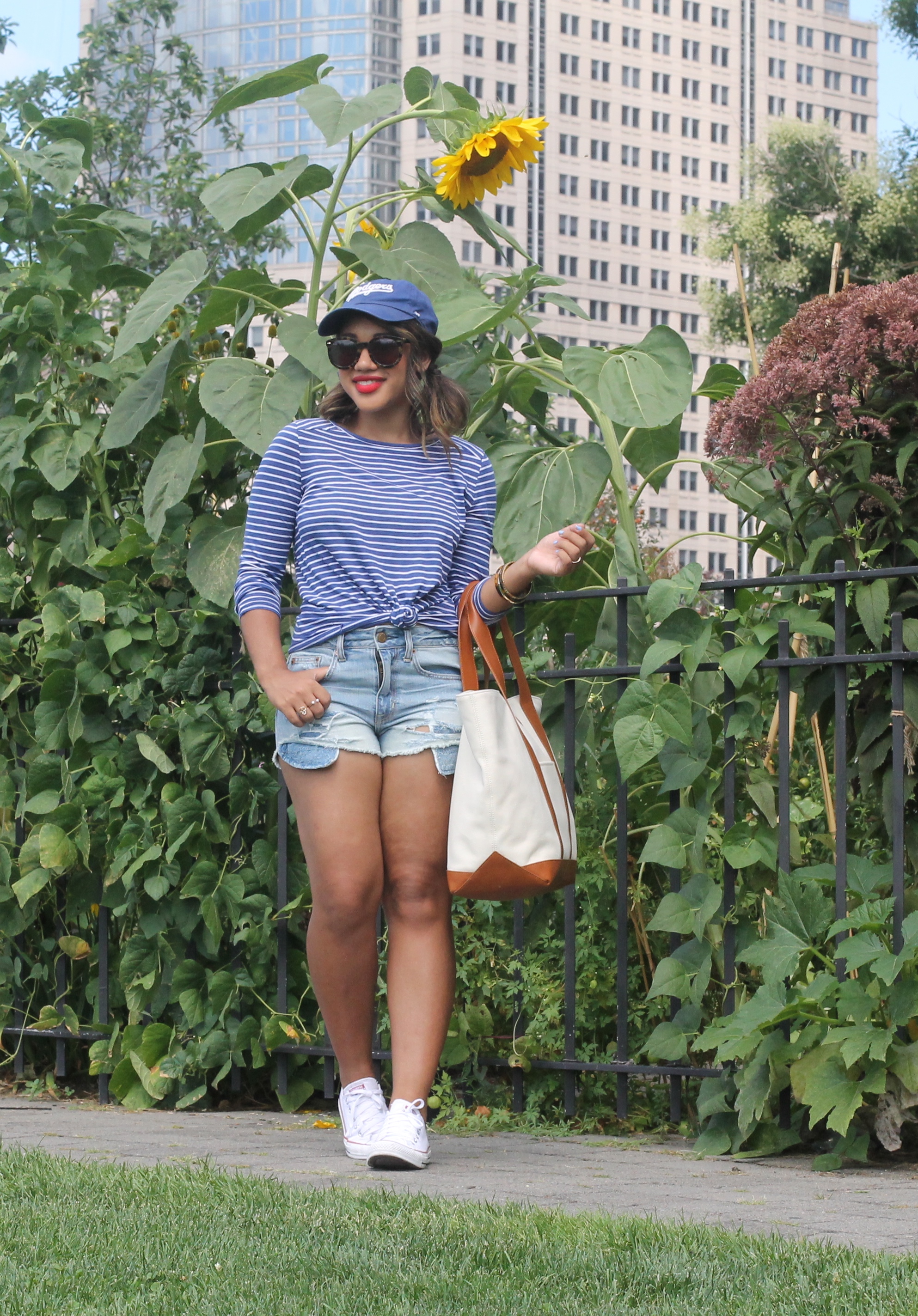 Living in new york is so cool because there are so many different neighborhoods with a different vibe, so you can switch things on in a snap! Spending the day uptown or down in battery park (where these photos were taken) can give you a totally different look at your own city and almost feel like a fun day trip!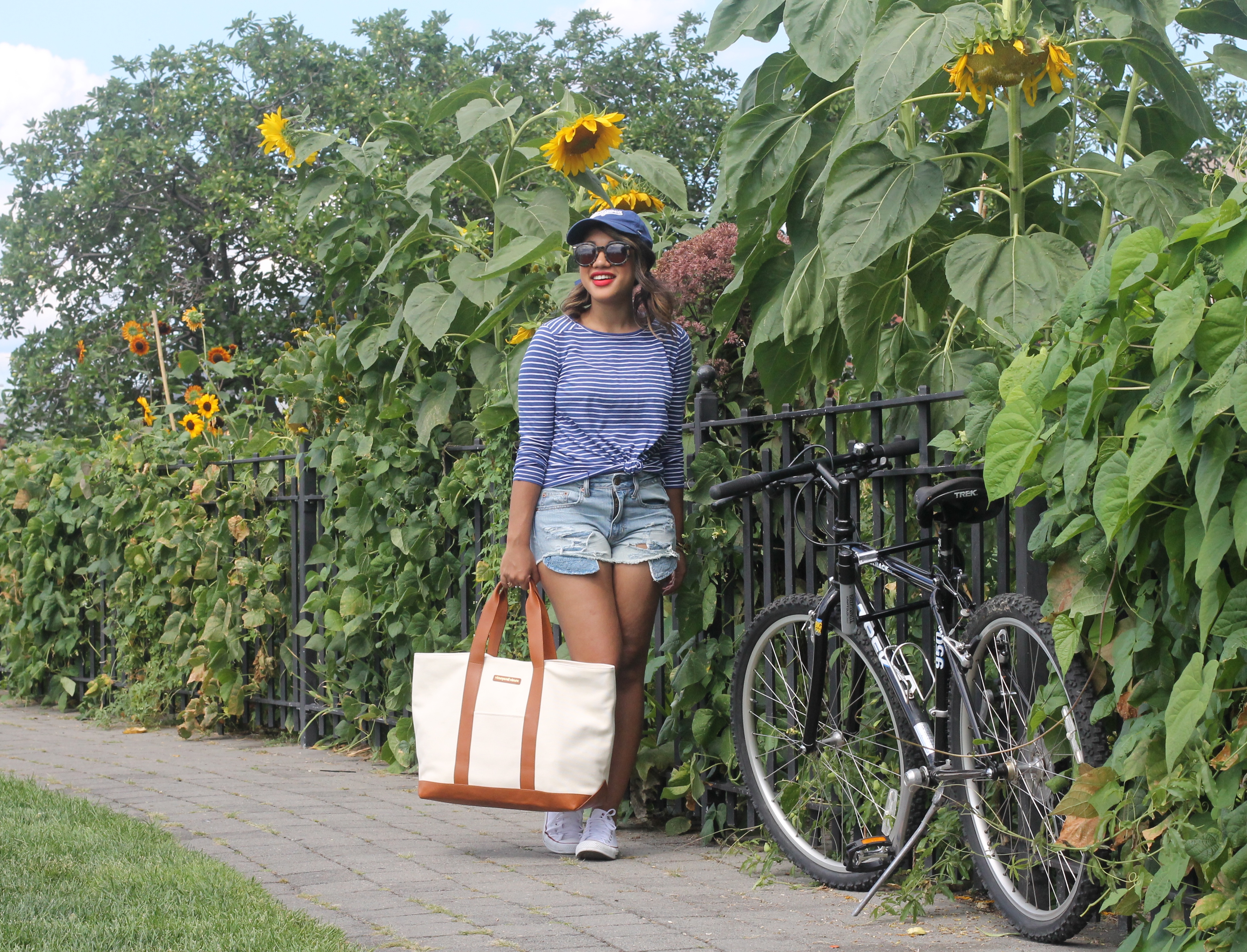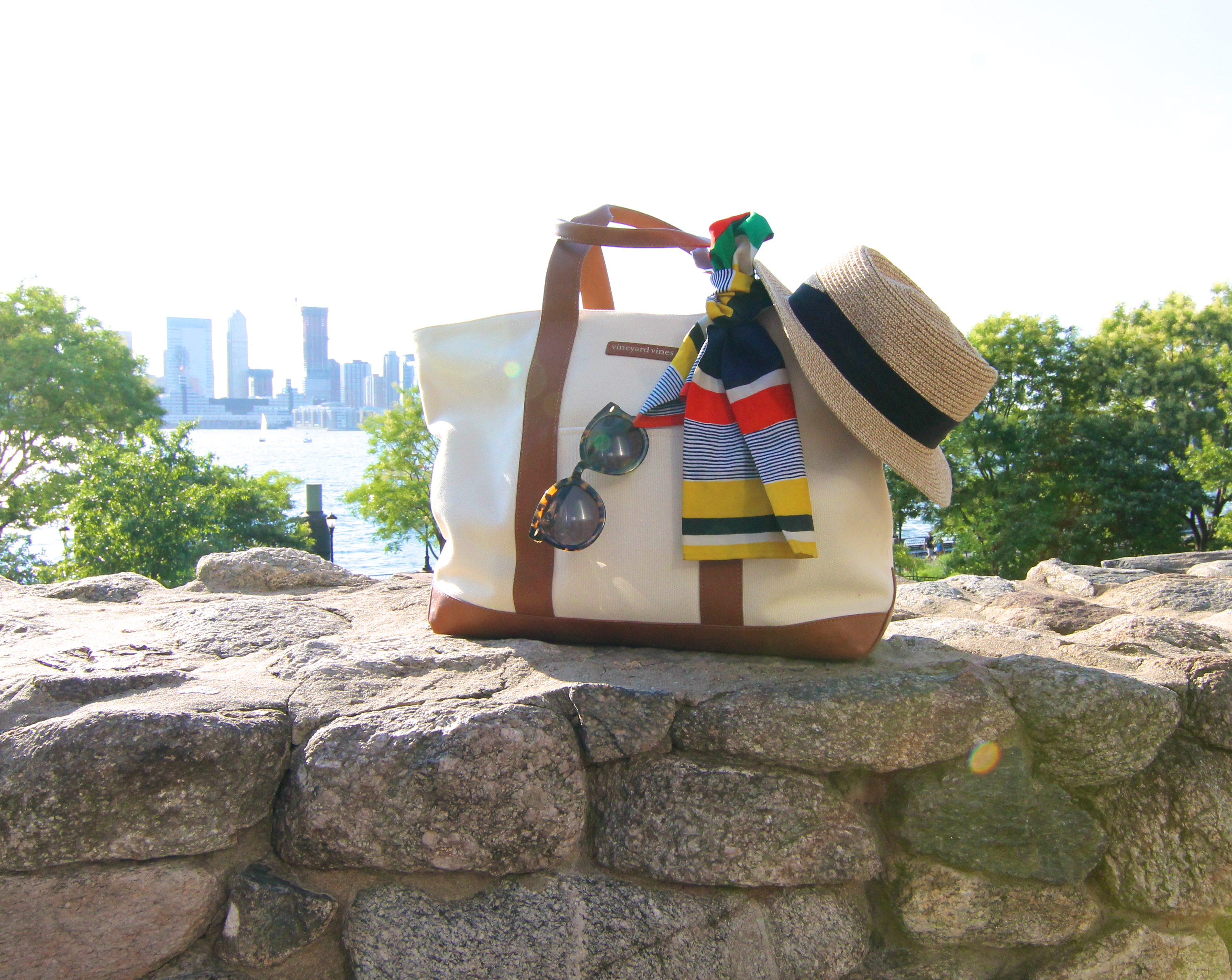 Lately, I've been doing that wearing sneakers and denim cut off plus some kind of striped top. And since the weather has been slightly shifting, I recently wore a long sleeve blue striped tee paired with my go to denim shorts & trust white converse for the easiest weekend look … like, ever!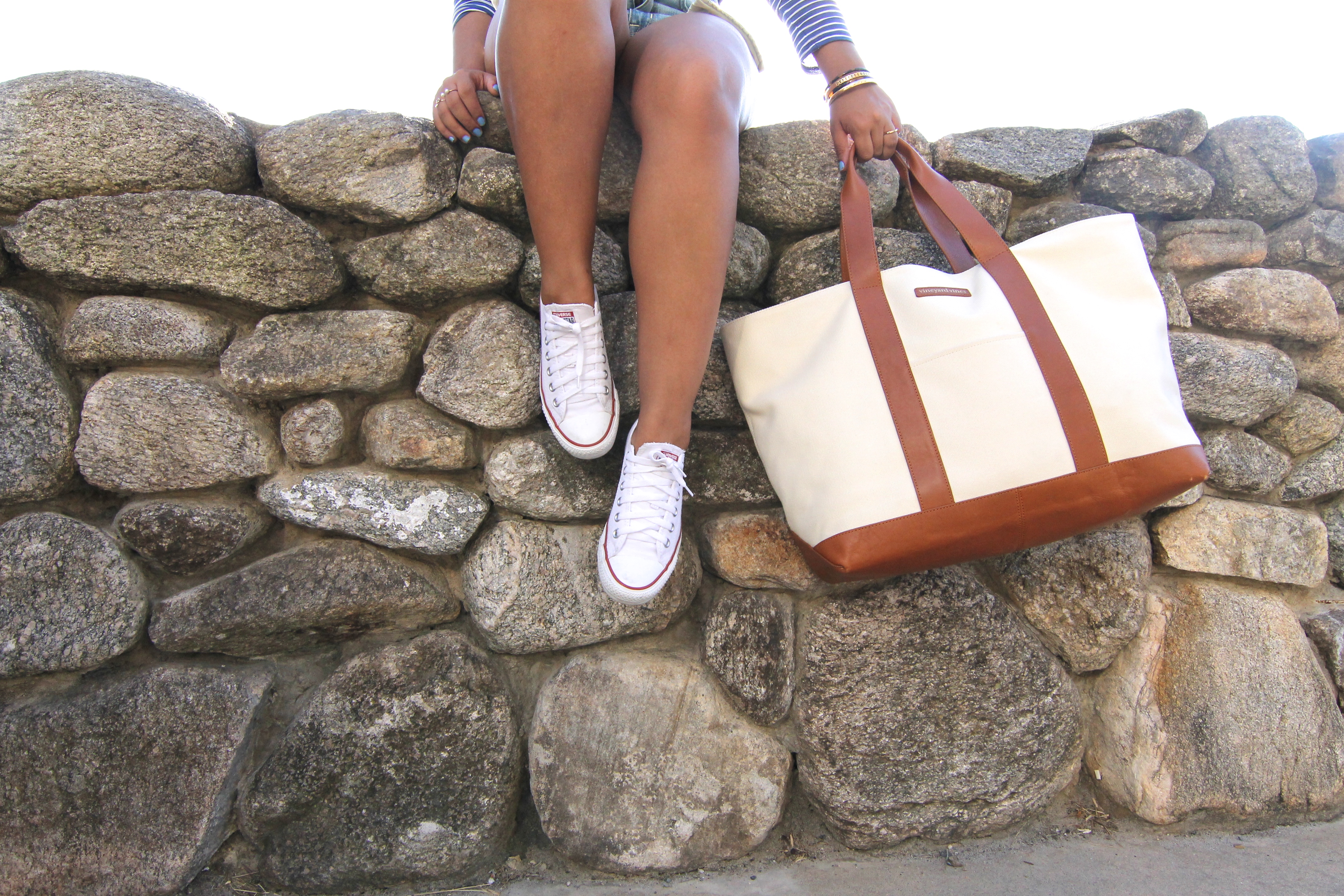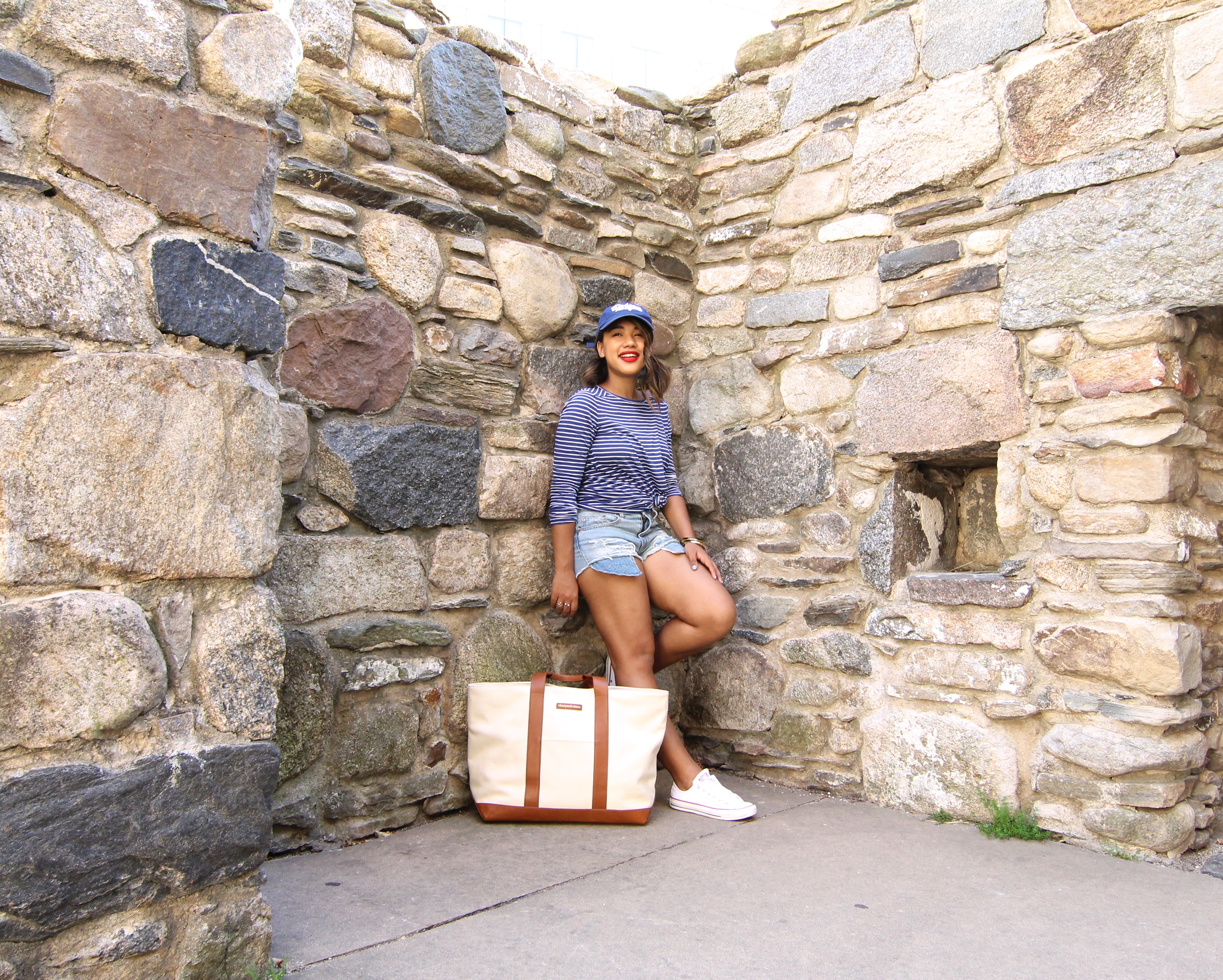 Finishing touch for this effortless weekend vibe was a baseball hat I stole from my boyfriend (sorry Paris) and a red lip to make me feel like a girl! Baseball hats aren't usually my thing, up I made it more fun & whimsical by pairing with messy pig tales – I probably look like a child but WHO CARES 😉 . Also I'm obsessed with this big giant tote – It literally fits EVERYTHING in it and is perfect for traveling.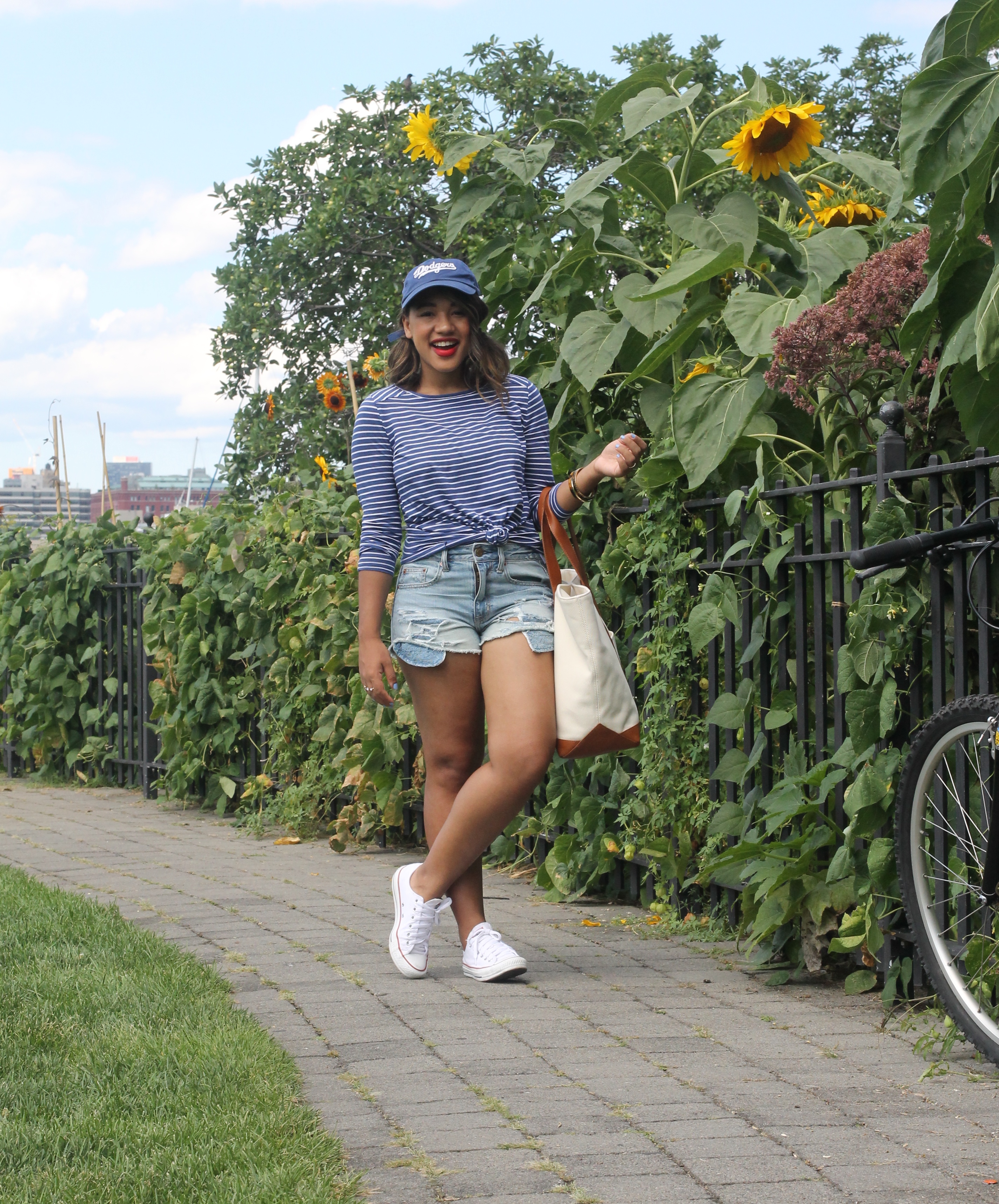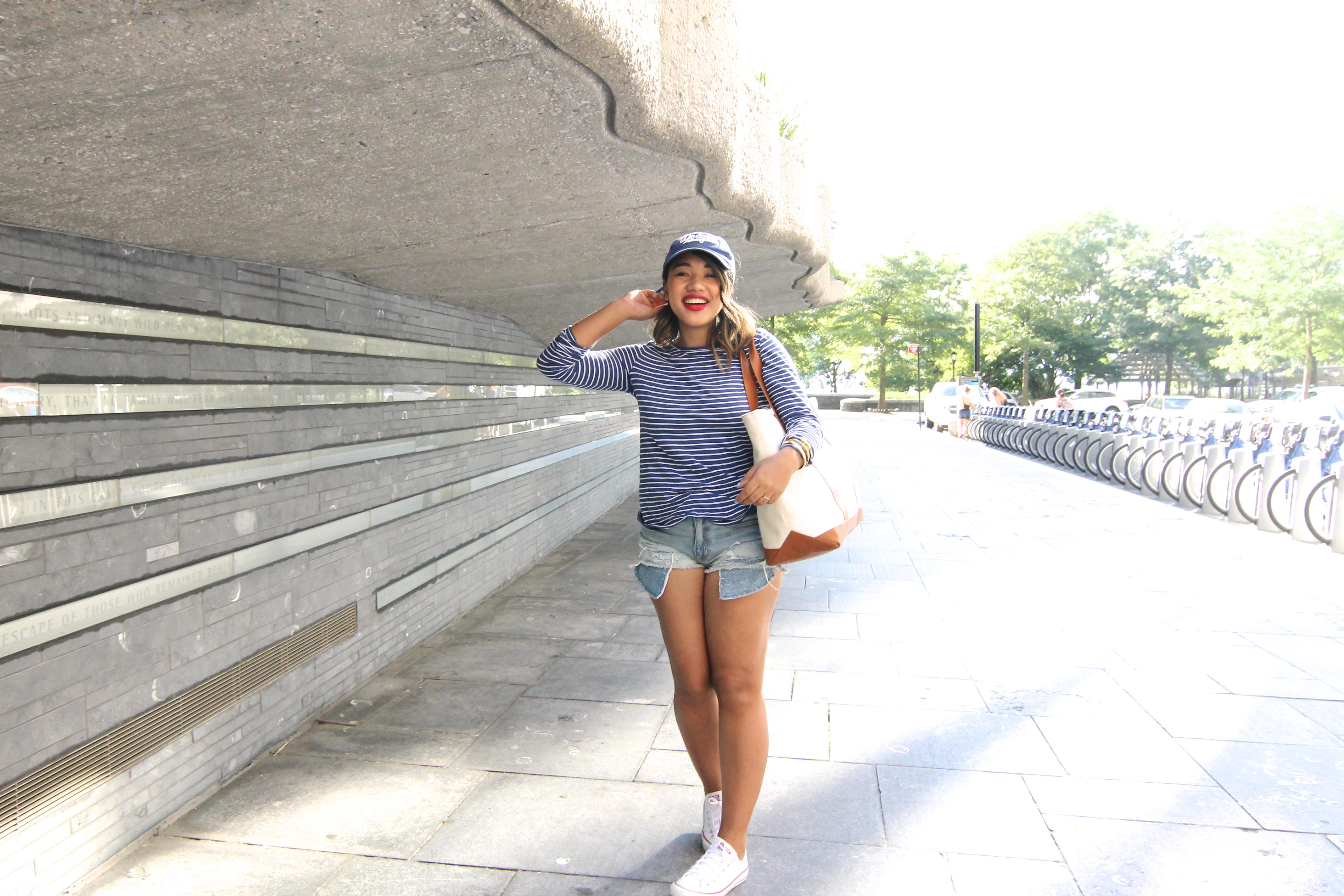 Similar Items: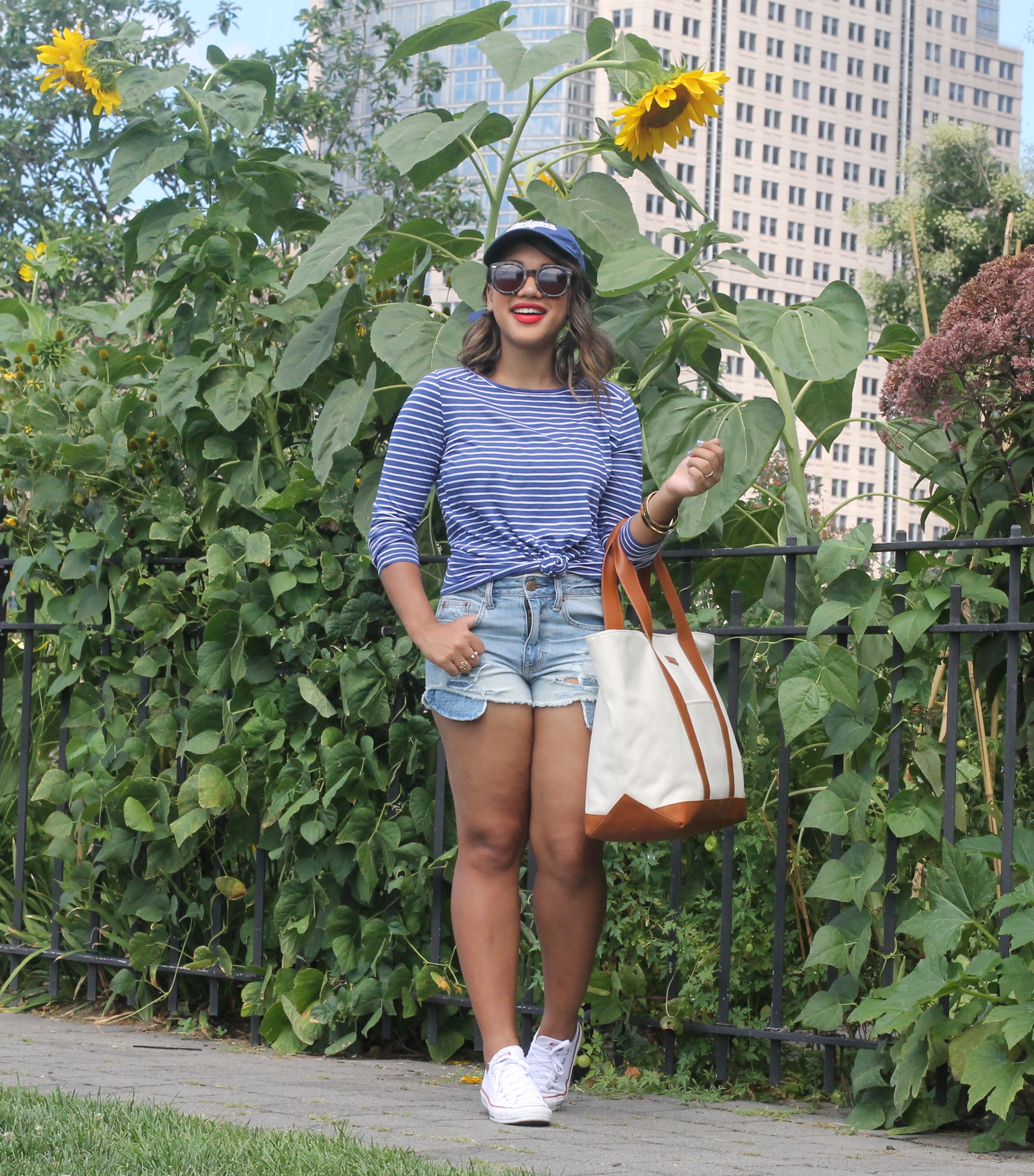 Shop the Look: Vineyard Vines Tote || Vineyard Vines Heather Stripe Top || Bangles
Denim Cut Offs (also love these) || White Converse || Hat (NYC) ||Ruby Woo Lips
SHARE OR SAVE FOR LATER