Sep
15
2016
Sep 15 2016
White After Labor Day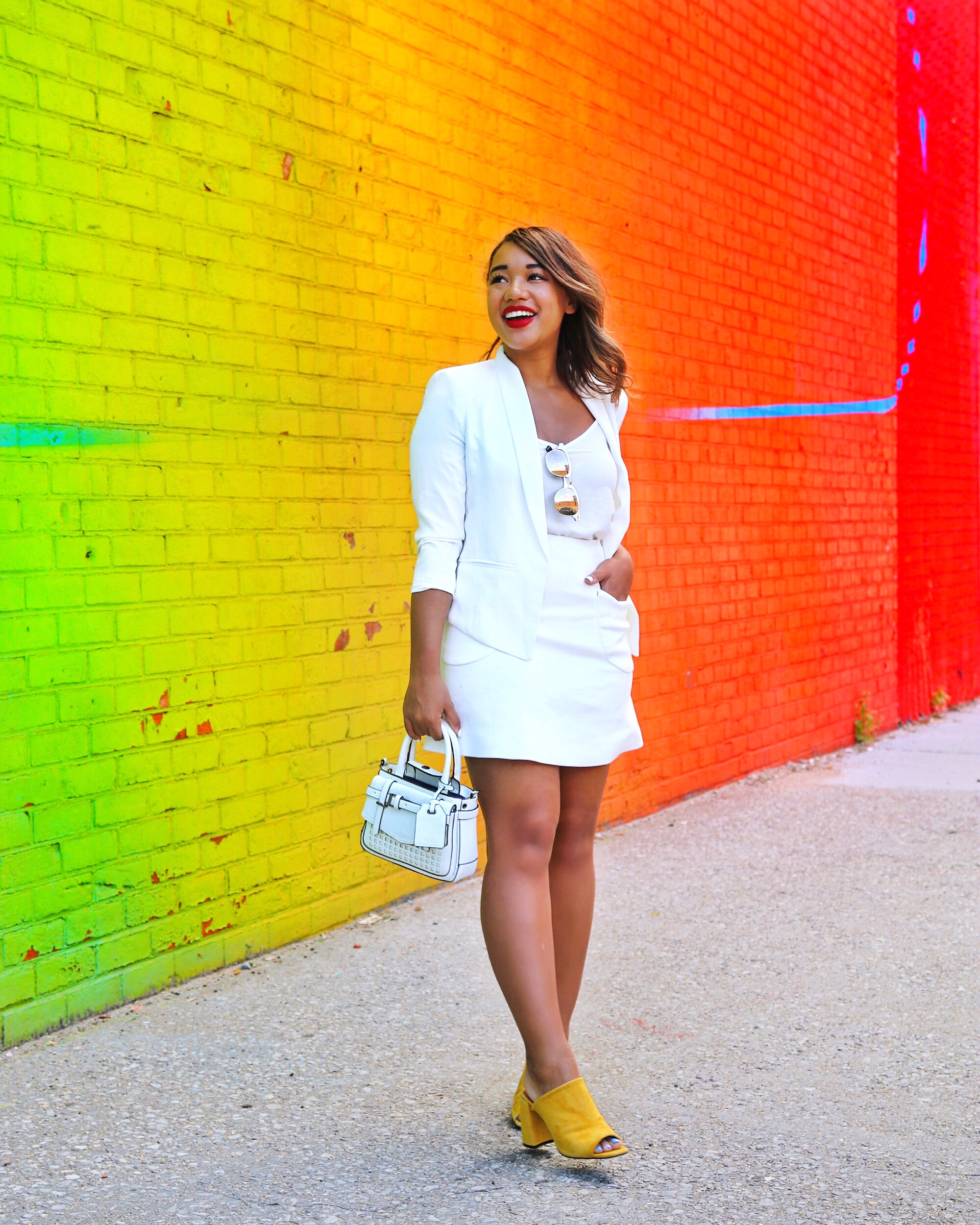 You guys know I'm all about breaking rules, and my favorite one to break is wearing white after labor day.
I love wearing white so there's no way I'm giving it up just because September tells me so!  So today let's talk ways to wear white for Fall!
Little white dress, Little black booties – I'm obsessed with the idea of pairing a LWD with your new little black booties for fall. Break up the dress with a leopard belt, add a tuxedo vest or a black leather jacket and BAM instant fall chic with a rule breaking twist!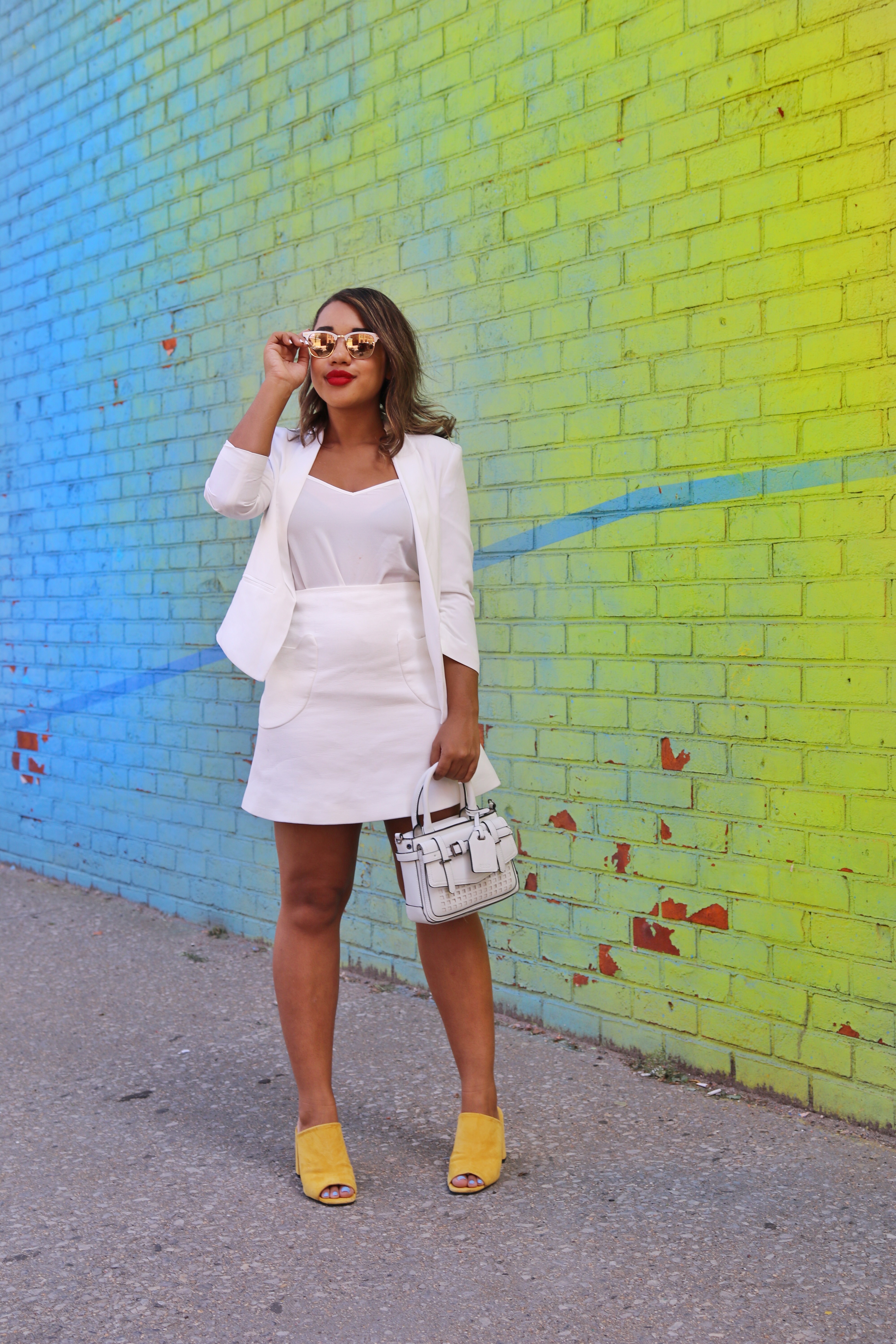 White not – if winter whites are totally a thing, why can't fall whites be? Try a white tee and skirt combo with a warm chestnut colored jacket and over the knee brown boots for something new and fresh. 
White Jeans, Black Tee, instant Chic – I love my white jeans, so there's no way I'm retiring them any time soon. For this fall in-between, I'm rocking mine with a black tee and black booties. You can also dress it down with classic converse, and an army green jacket – either one will exude chic.
Sweater Weather – what about the off the shoulder white dress remixed for fall? Invest in an off the shoulder white sweater dress to pair with your favorite OTK boots or ankle booties.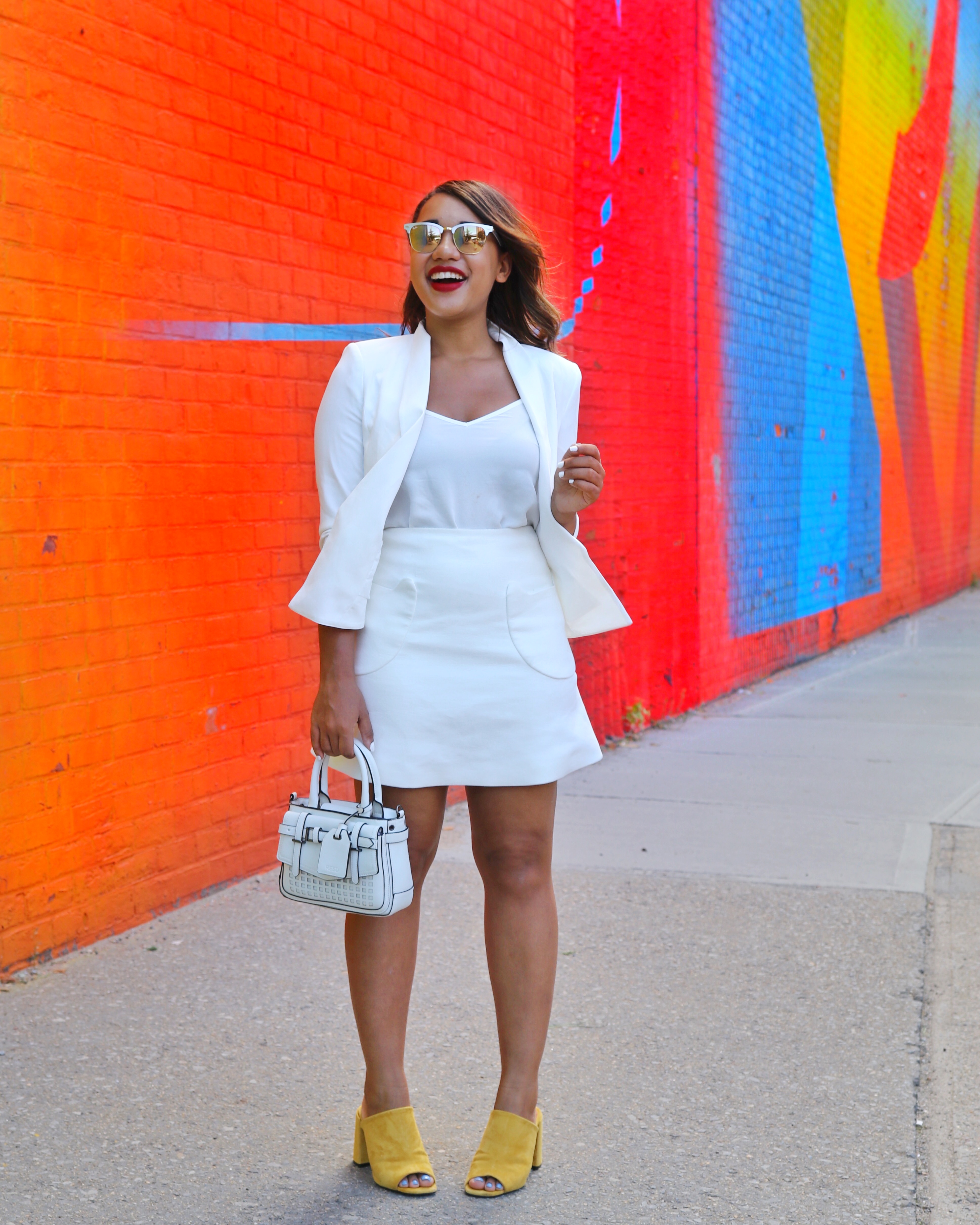 Leather and lace – We all went head over heels for ornate white lace this year (remember this dress I wore four hundred and twenty seven times?), so why not wear it into fall with leather leggings. Take this top and wear it with your favorite pair for a fresh twist on the summer trend.
All White – If you're a really big rule breaker like me, wear all your whites with a cool fall shoe to really show labor day who's boss. I picked up these yellow mules just for the reason, and love that they can really shake up your fall wardrobe.
Shop The Looks: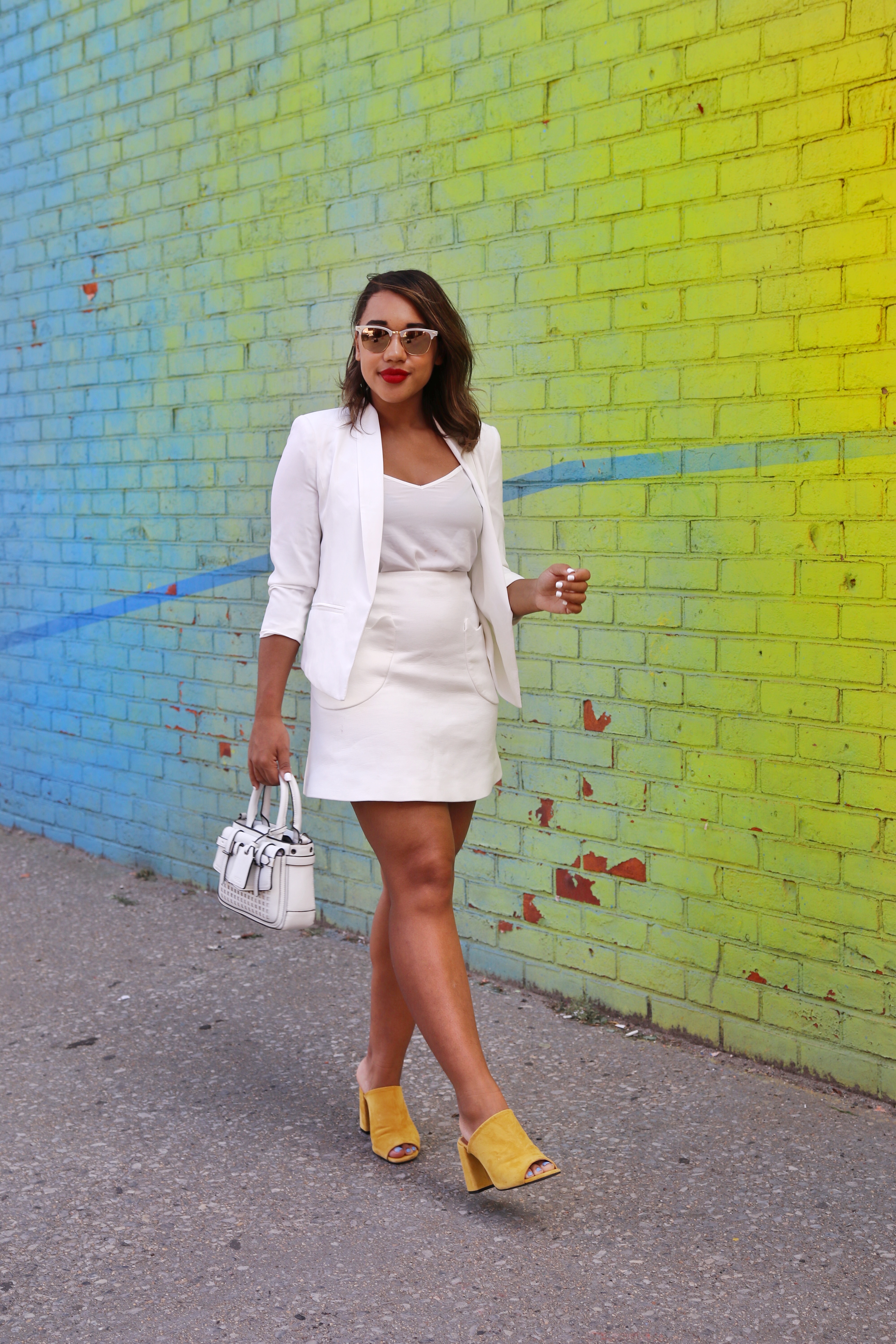 SHARE OR SAVE FOR LATER