Sep
19
2017
Sep 19 2017
The One Color I Wont Wear …
      It's no secret I love color, but there are some colors even I steer clear of. Today I'm talking all about the one color I don't like to wear, and how I'm overcoming my fear of it this season in partnership with Macy's & Michael Kors!
I hate purple. I'm not sure why, it's just never been my favorite color to wear. But this Fall, grape colored hues are having a major moment, so I thought this would be the perfect time to dip my toe into the purple pool and see what I'm missing out on.
So how does one begin to wear a color they tend to avoid? Well its tough. I don't own much purple at all, so I started by purchasing purple pumps & a purple purse that I can easily weave into my already colorful outfits.
The next issue arises with pairing purple with other colors without looking crazy. The best way to combat this, is to use a color wheel. If you think about primary color (Red, blue, yellow) and secondary colors (orange, green and purple). Not to get too into color science on you, but a color always looks great when paired with one of the other primary/secondary colors – for instance, purple (a secondary color) looks great with green or orange, so I've paired my purple pumps & pure with an orange dress (see that here). A secondary color, also looks great with one of the colors used to make it (red and blue make purple, so I picked red) and the outstanding primary color not in the mix (in this case yellow) & I used this formula to create todays look.
Here are some colors that look great with purple:


Tonight I'm stepping out to preview the new Michael Kors collection at Macy's (there having a fun event & panel with Who What Wear tonight at the Herald Square Location, its open to the public so come) and rumor has it, it's all about purple! Hope to see you there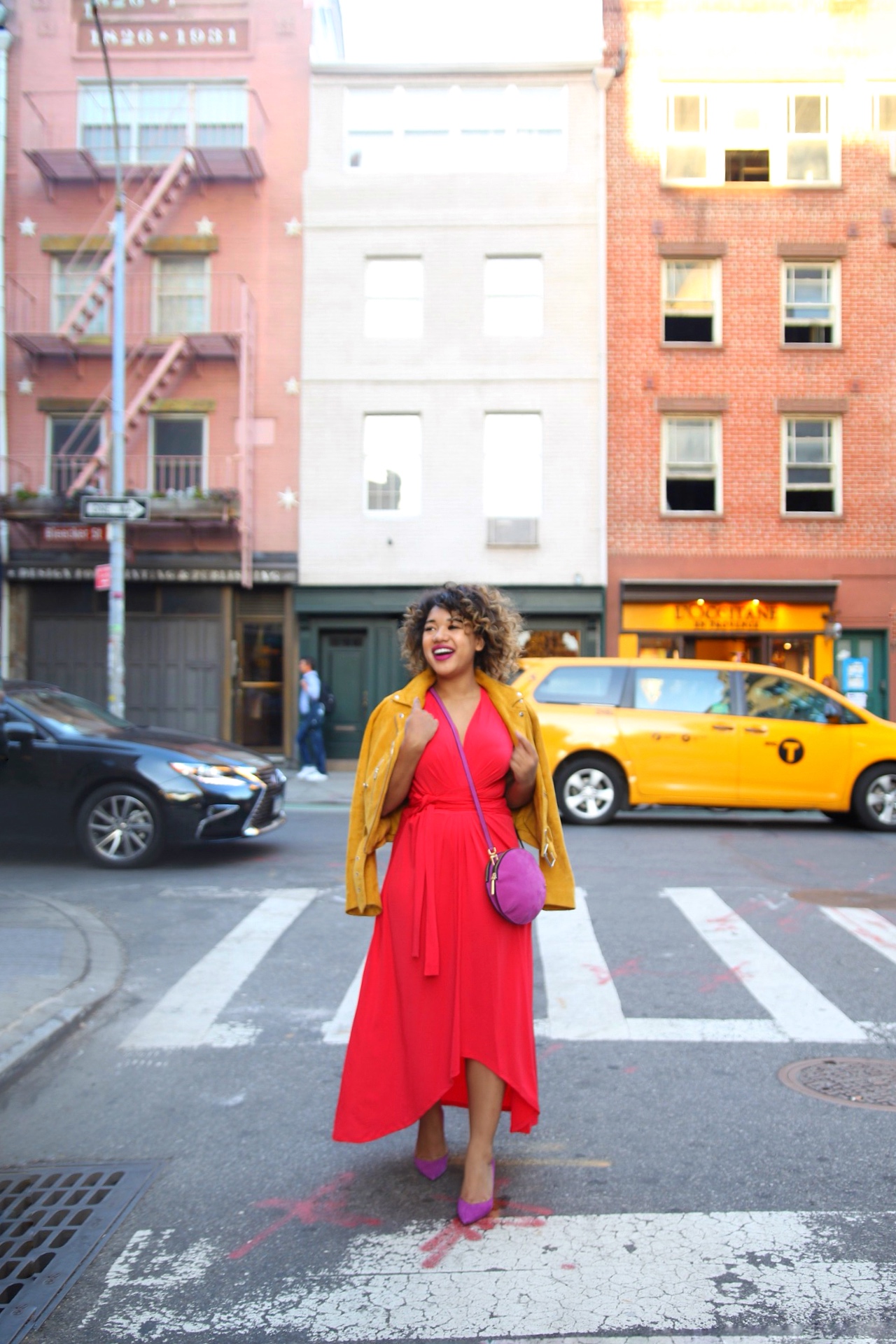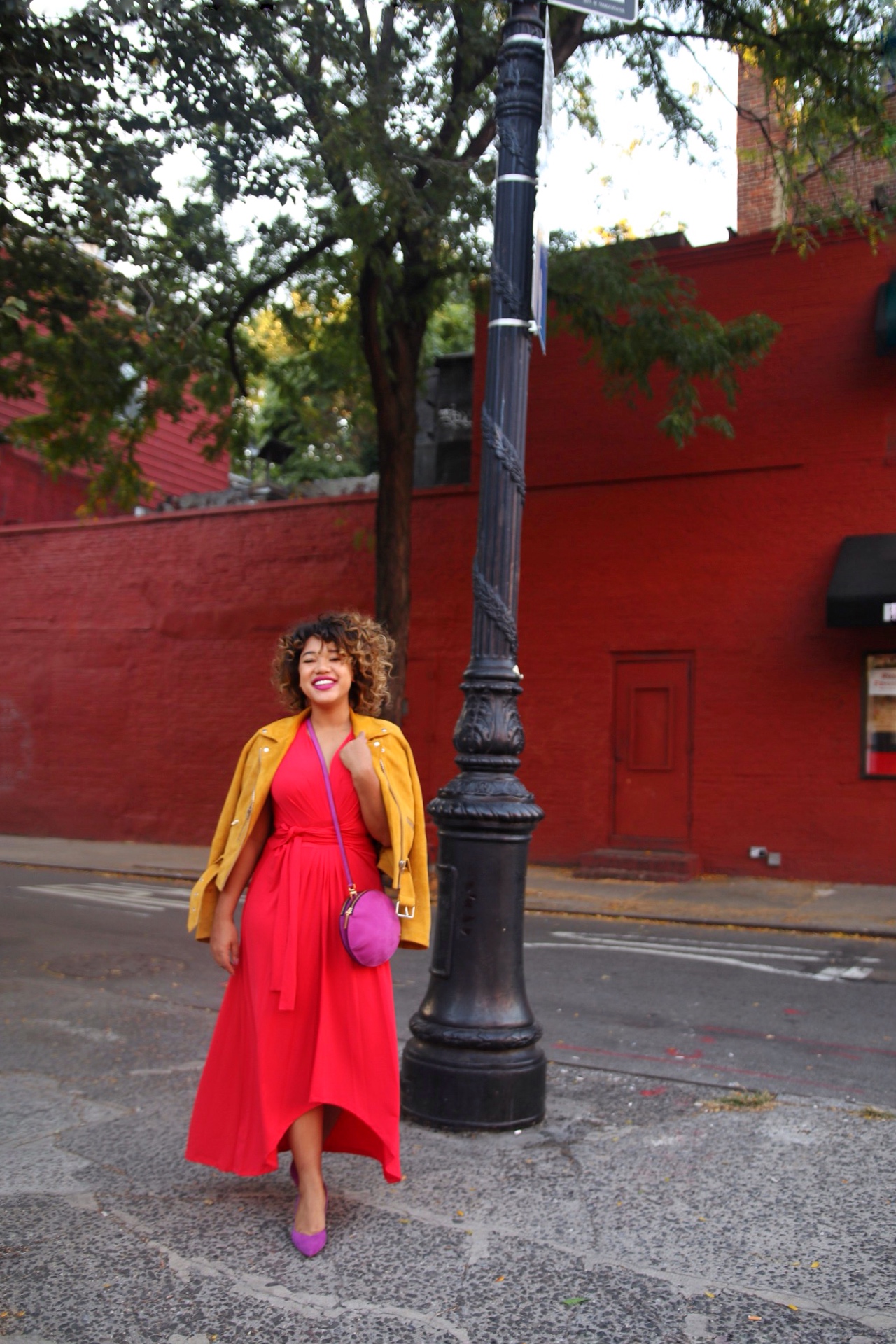 SHOP MY LOOK: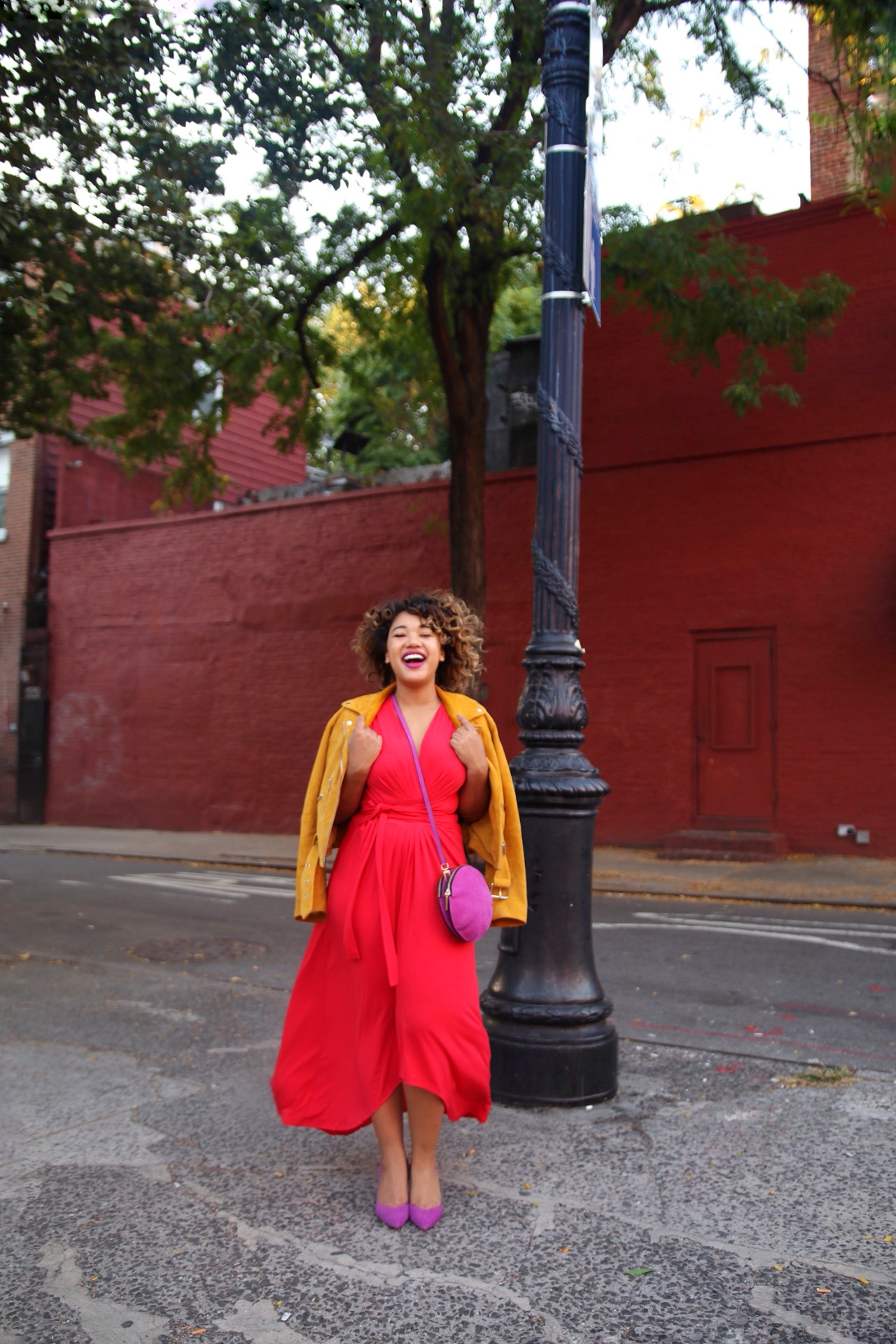 Thanks to Macy's & Michael Kors for partnering on this post.
SHARE OR SAVE FOR LATER