Feb
20
2015
Feb 20 2015
Would you like fries with that?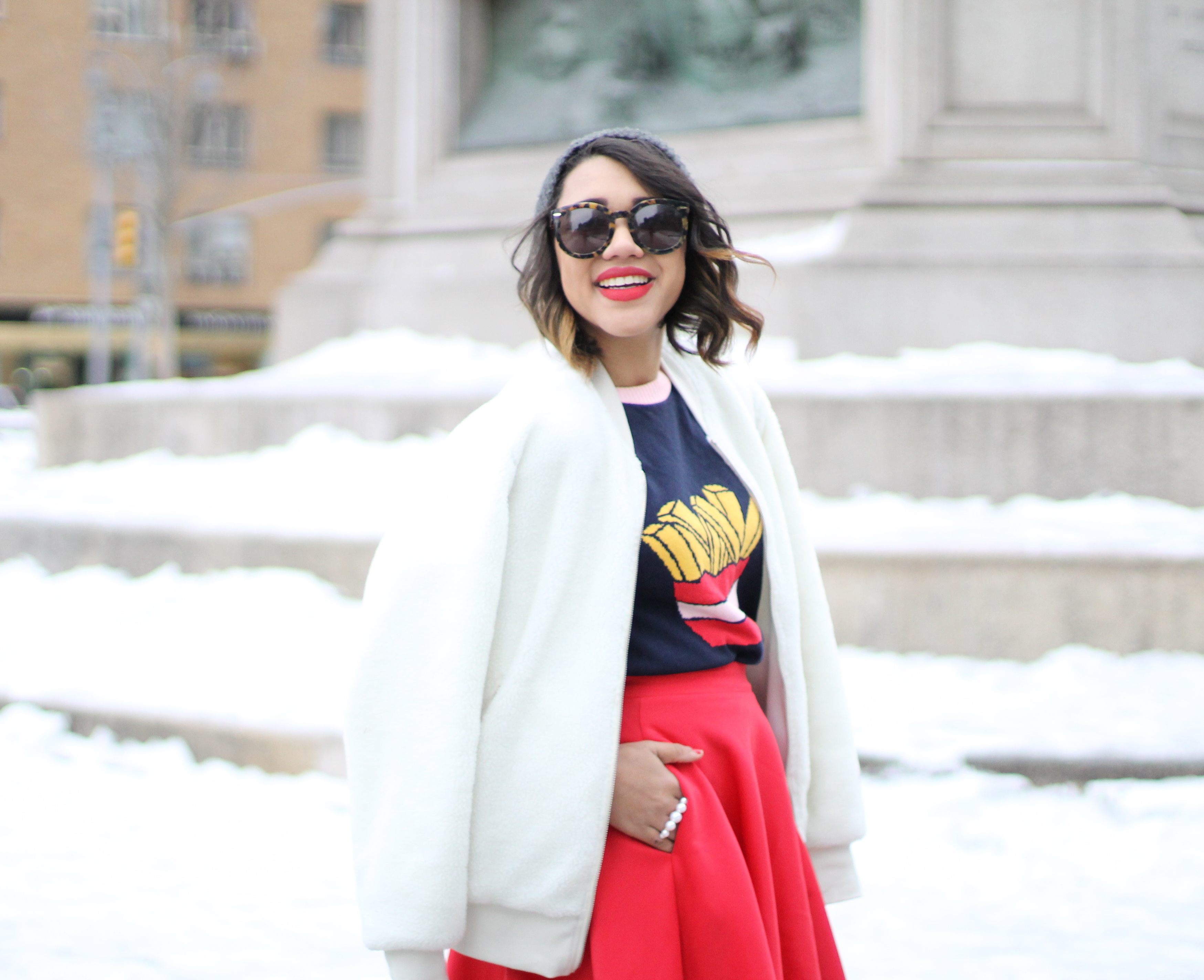 So one day during fashion week I skipped lunch to hop off to shows… so naturally, I decided to wear my fries on my sleeve… well sweater, because that's almost as good as eating them – almost….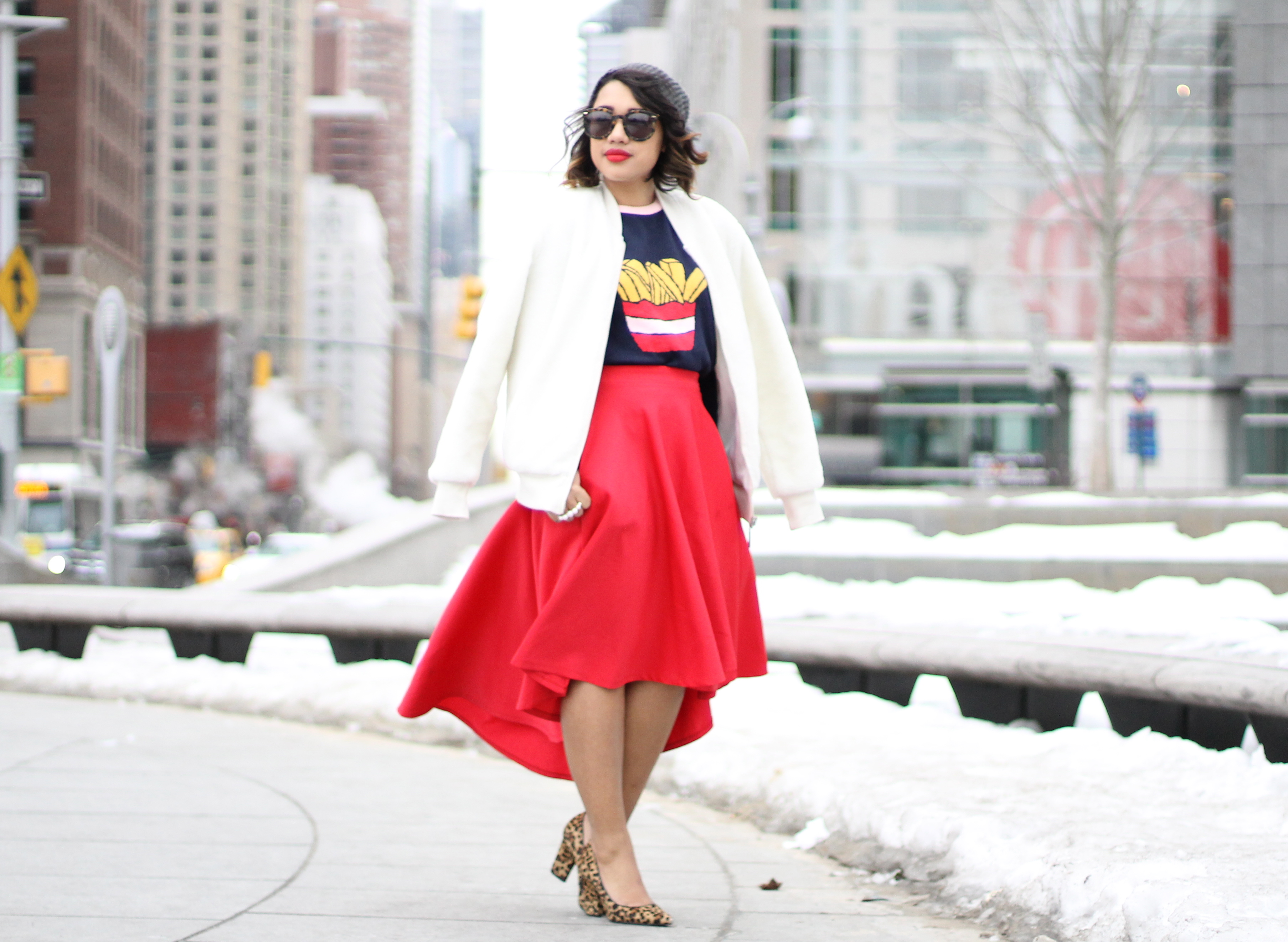 Not sure if it's awesome or awkward that I wore a fast-food-inspired sweater to fashion week, where most models (And some bloggers) obviously forgo fries in support of their thin figures – and no, that was not a stab I totally support girls with enough will power to say no to fries, but I will never be one of those gals so when you ask if I would like fries with that, I will always say yes… or in this case point to my sweater.
This "bear bomber" that I'm wearing over my outfit helped keep me kind of warm, but in general I was freezing. If you're residing in NYC, this look probably shouldn't be recreated until March, but if you choose to bare the cold, wear leggings rolled up under your midi skirt like I did… just try not to twirl 😉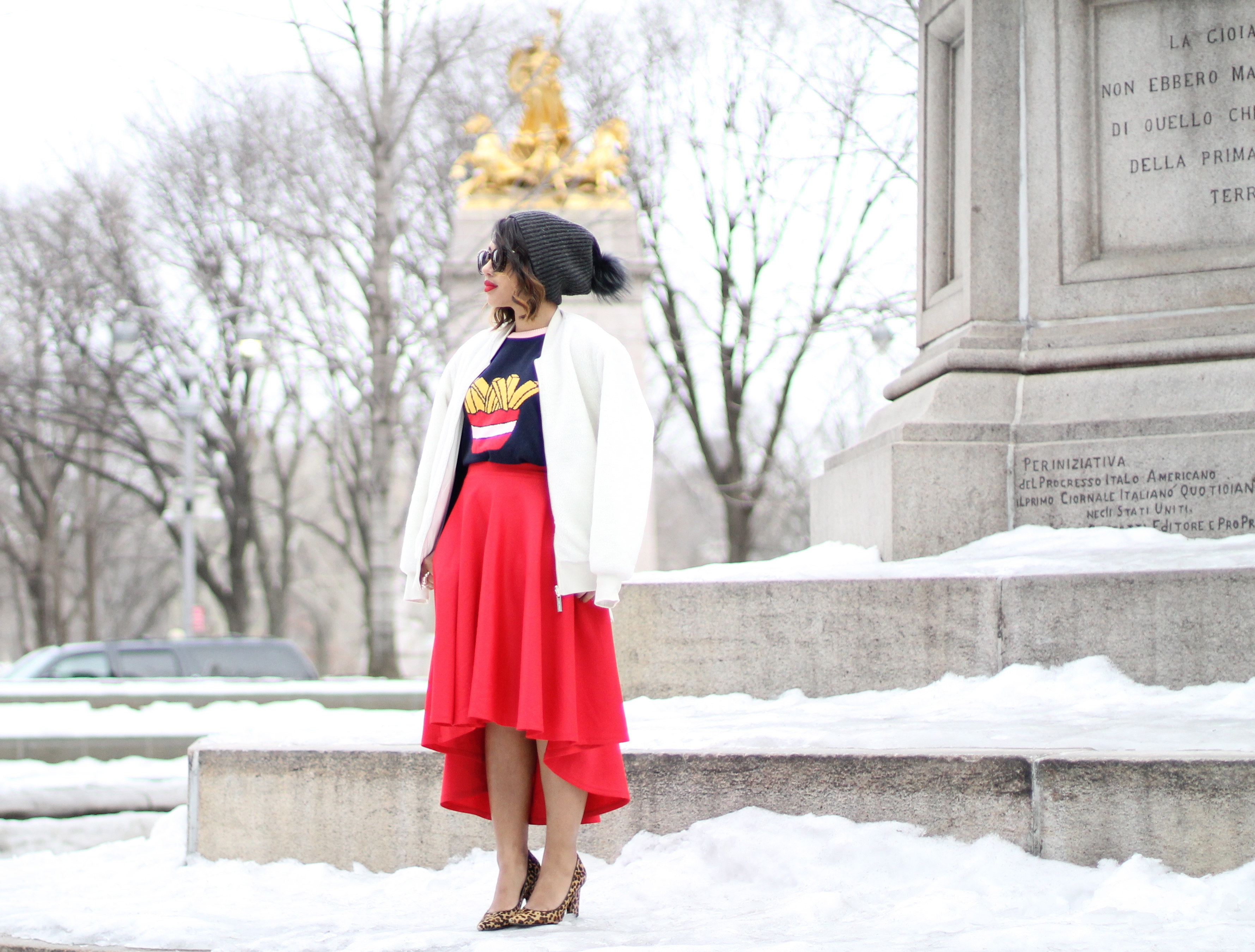 Asos Fries Sweater || Asos Bear Bomber || Asos Red Skirt, similar here
Nine West Leopard Pumps || Bauble Bar Ring || Karen Walker Sunnies || Ruby Woo Lips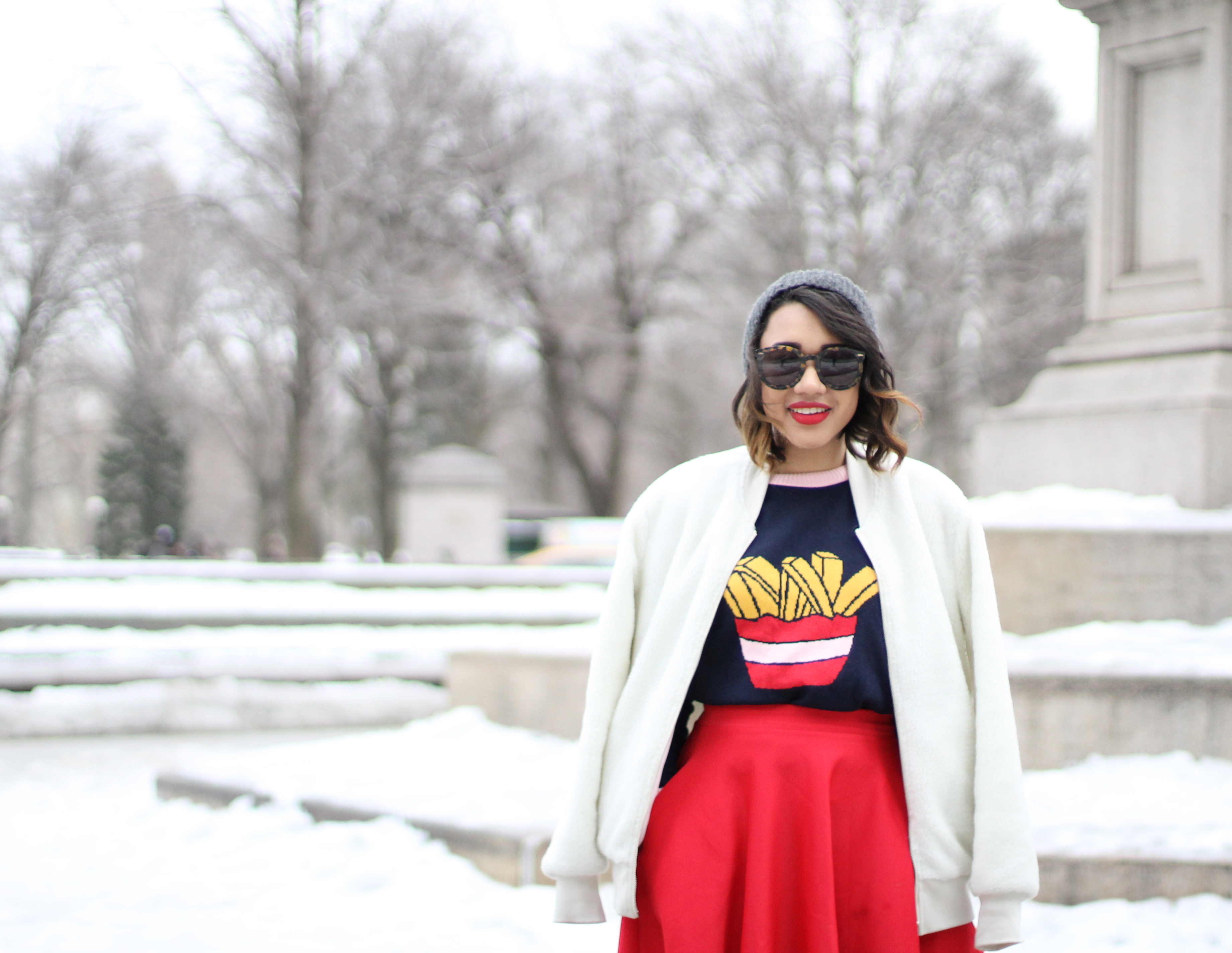 Speaking of fries & fat girl stuff I am currently in Arizona and hat in and out burger not once but twice yesterday because I have issues …. You can follow my fat girl cravings on instagram!
SHARE OR SAVE FOR LATER