Oct
14
2016
Oct 14 2016
Wrap Me Up!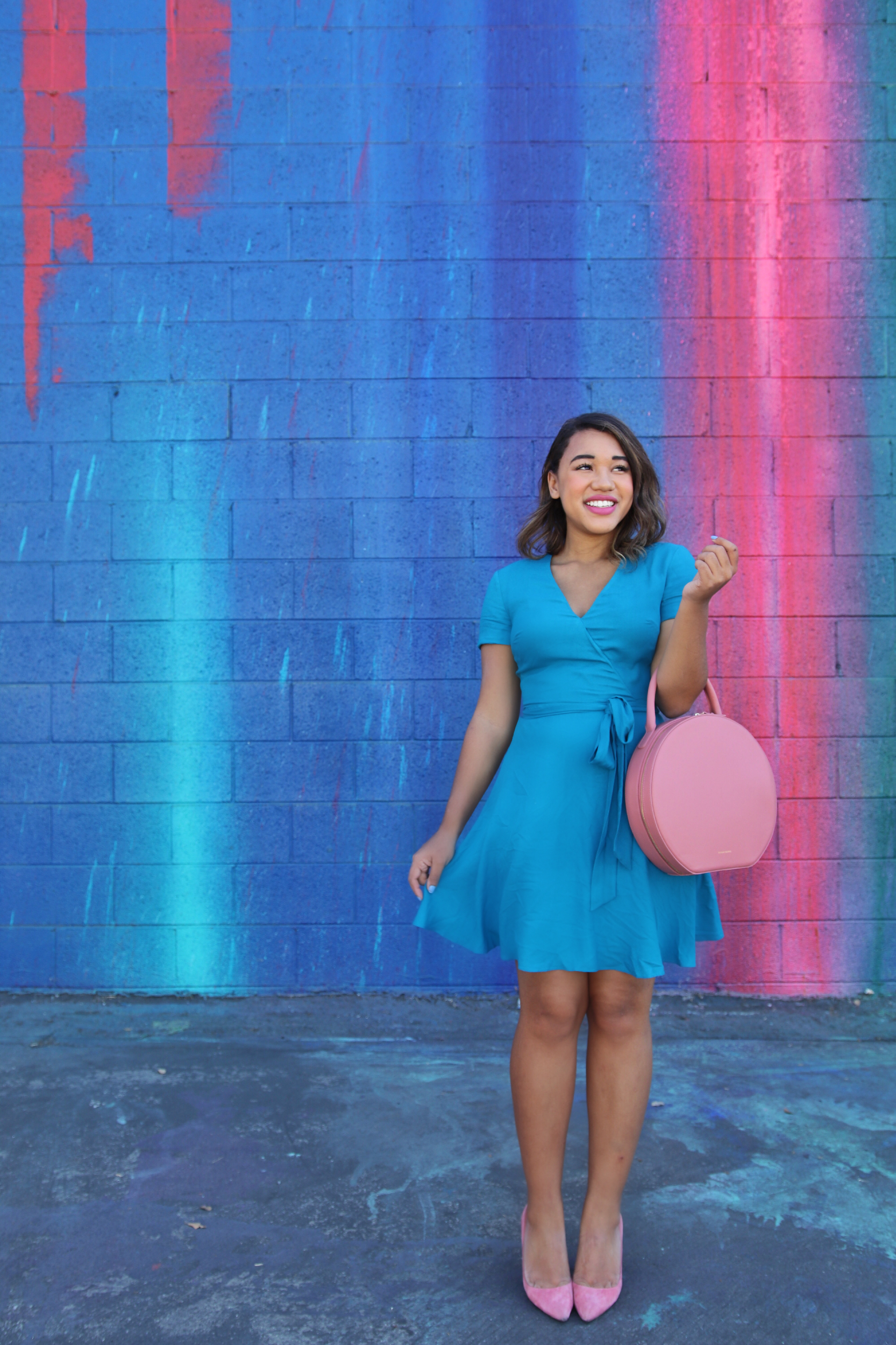 I love me a good wrap dress, so I invest in one every season and Fall is no exception.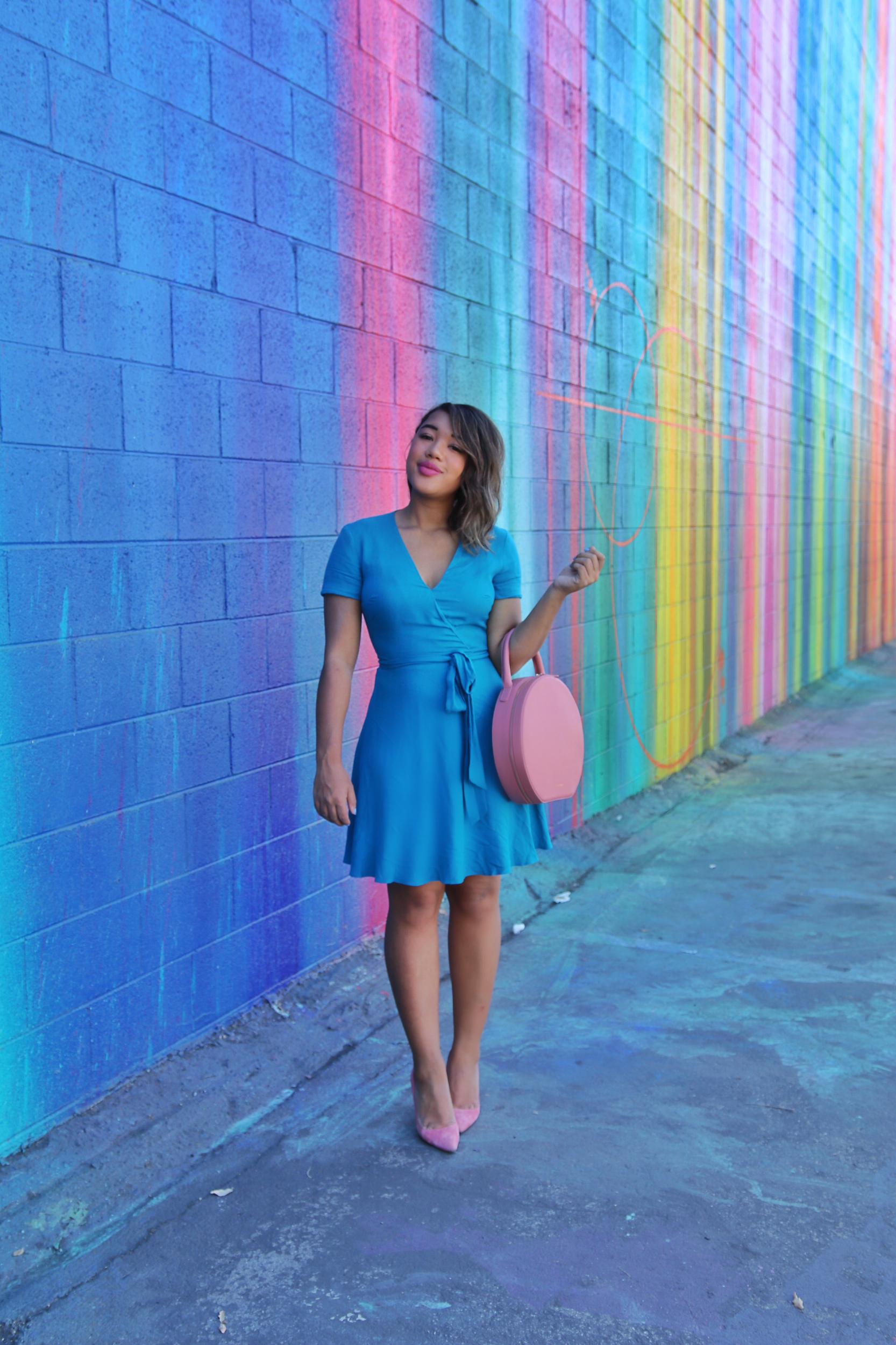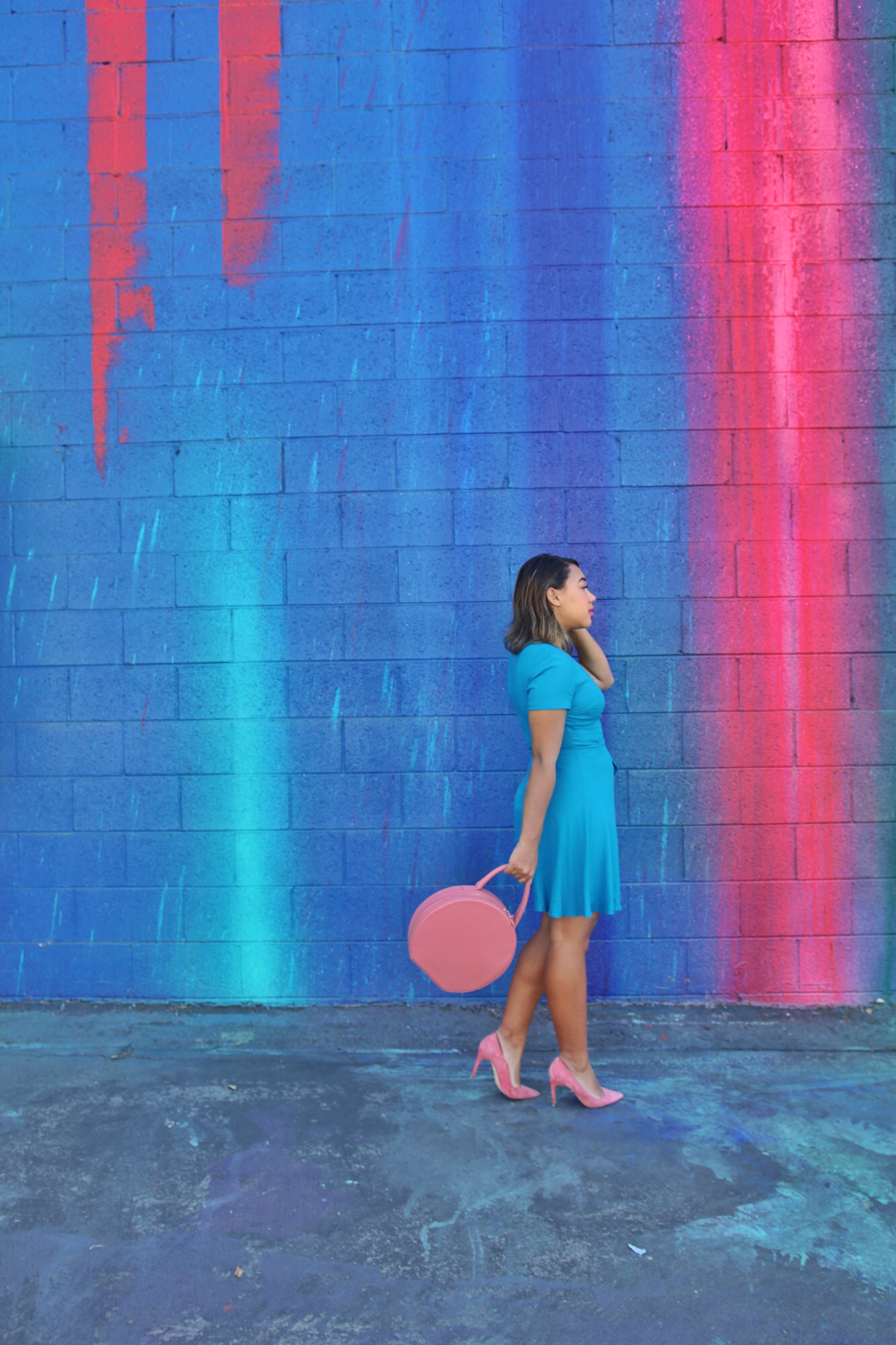 I just recently picked up the cutest wrap dress from Nordstrom, and I can't stop wearing it. It's come with me to LA and San Francisco, plus I've worn it a few ways in NYC!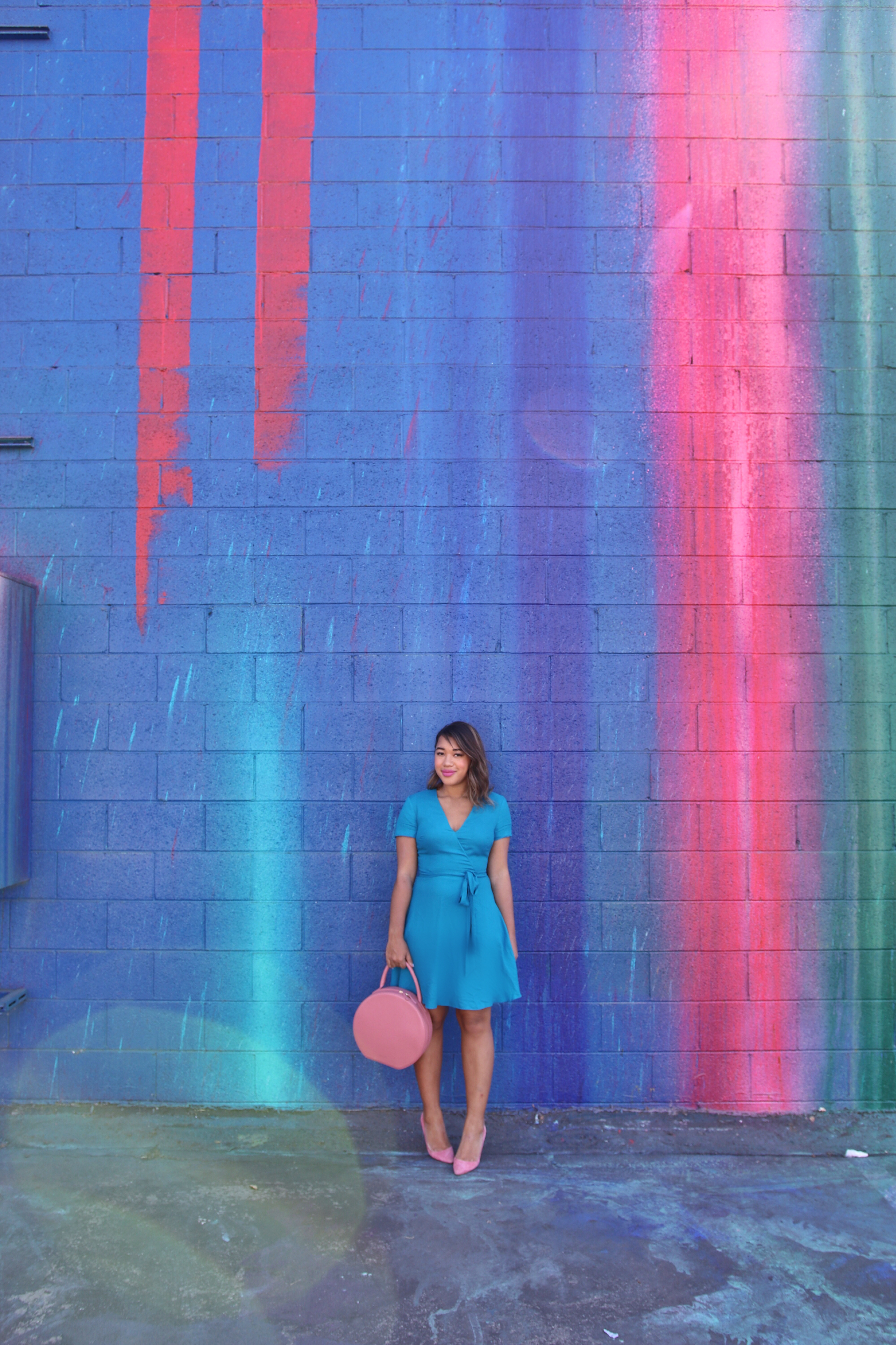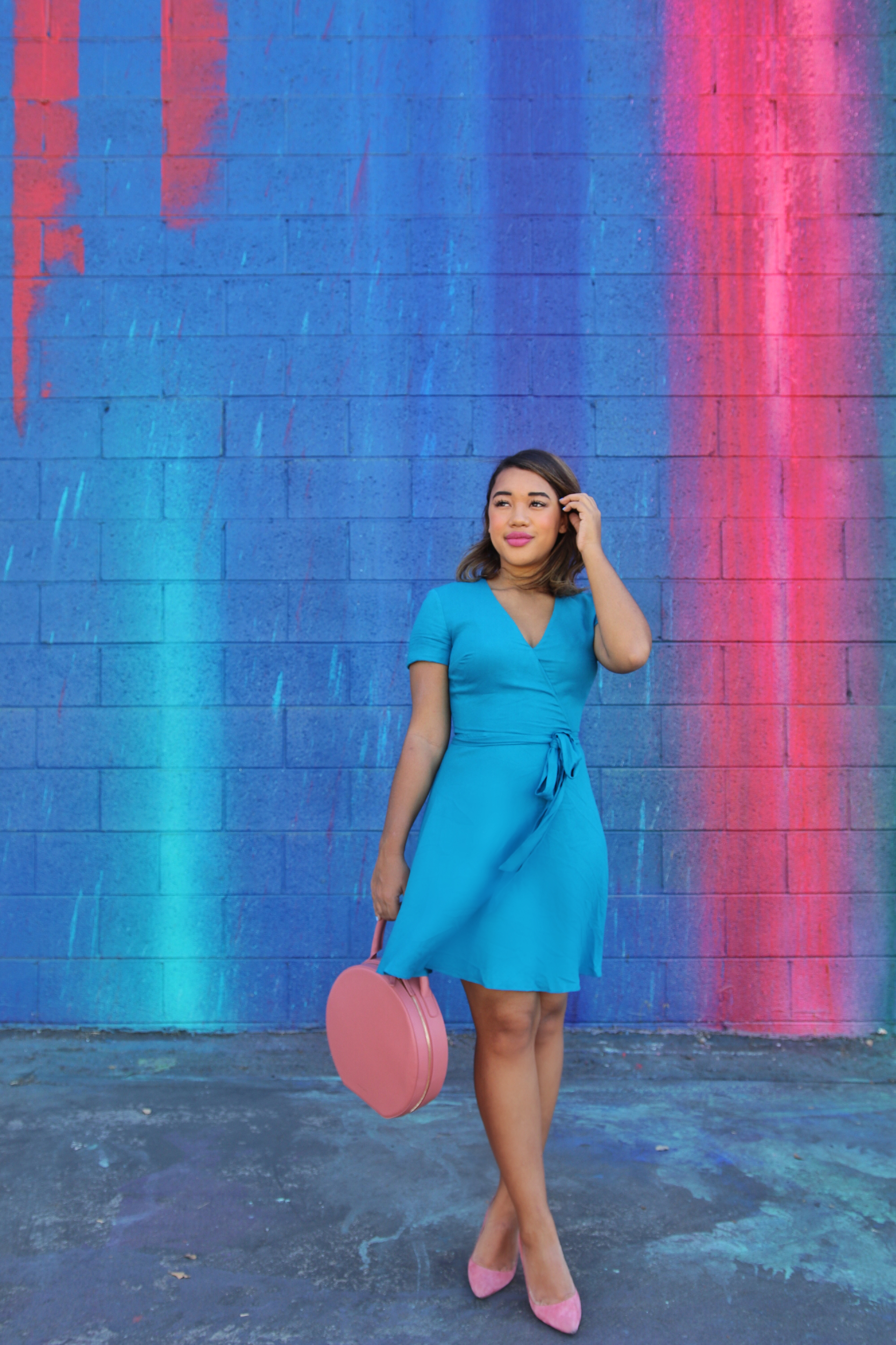 Since a wrap dress is a timeless piece, I like to invest in a high quality one in a fun color – like the teal one from Alice and Olivia. Nordstrom has a serious collection of wrap dress pretties to choose from at every price – but I like to pick out bold, solid ones with flirty details. I love that this one has a flowy hem detail, and that this teal color can work year around. For Fall, you can brighten it up with pink or red, pair it with fun patterns like leopard, or off set it with neutrals! It's also something that you can dress up or down, wear for day or night or style for work or play! To prove it to you, here are 10 ways to rock this wrap dress. Or if you already have one in your closet, you can stock up on some new favorites from Nordstrom to pair with your dress!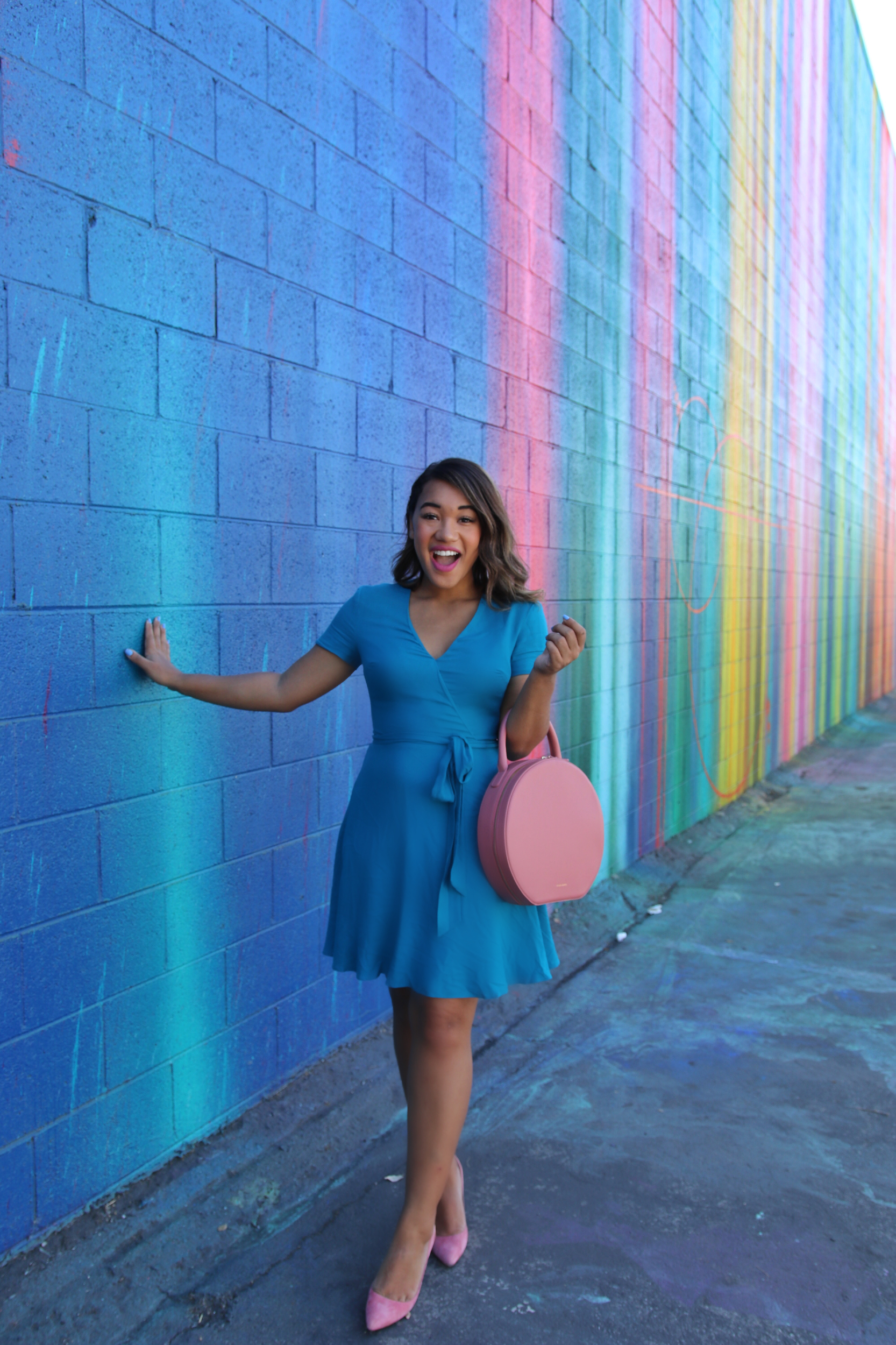 Think Pink (like me)
I'm all about blush right now, so I've been stocking up on pink & wearing it with almost everything!


Wild Child
A little bit of leopard can go a long way! Pair it with bold pops of color & cool neutrals for an unexpectedly chic look


Fall Favs
Fall is all about rich neutrals, chestnut hues and golden brown bits. Pair them with a bright solid wrap dress for a new take on fall favorites.


Bootie Style
Booties are a fall go to that everyone should have in their closet! You can dress down a wrap dress for a downtown feel with your favorite pair!


Color Blocked
I love unexpected color combos, like bright red and bold blue! Pairing the two together in a serious way can breathe new life into this look.


To The Office
Take a new twist on the classic blazer look, but pairing it with your bright wrap dress & dark accessories, perfect for the office


Weekend Chic
Take your wrap dress for a weekend twirl with sneakers & cold weather accessories! I love how cool grey pieces can dress down this perfect wrap dress


With Neutrals
You can take a wrap dress from statement to chic by pairing it with the perfect neutrals. They'll help elevate a colorful look in an effortlessly elegant way!


Playful twist
Leopard and pink and blue, oh my! Mixing all the matches & colors & everything else for a playful look.


With OTK Boots
Over the knee boots are a Fall must have – they are a great way to wear a dress while keeping warm! Pairing them with this wrap dress is an easy way to look cool without catching cold this season.


A Night Out
Add even more color to your look with a multi-hue clutch and a playful pastel coat.



WRAP DRESS SHOP
Sold on the trend? Shop my favs below: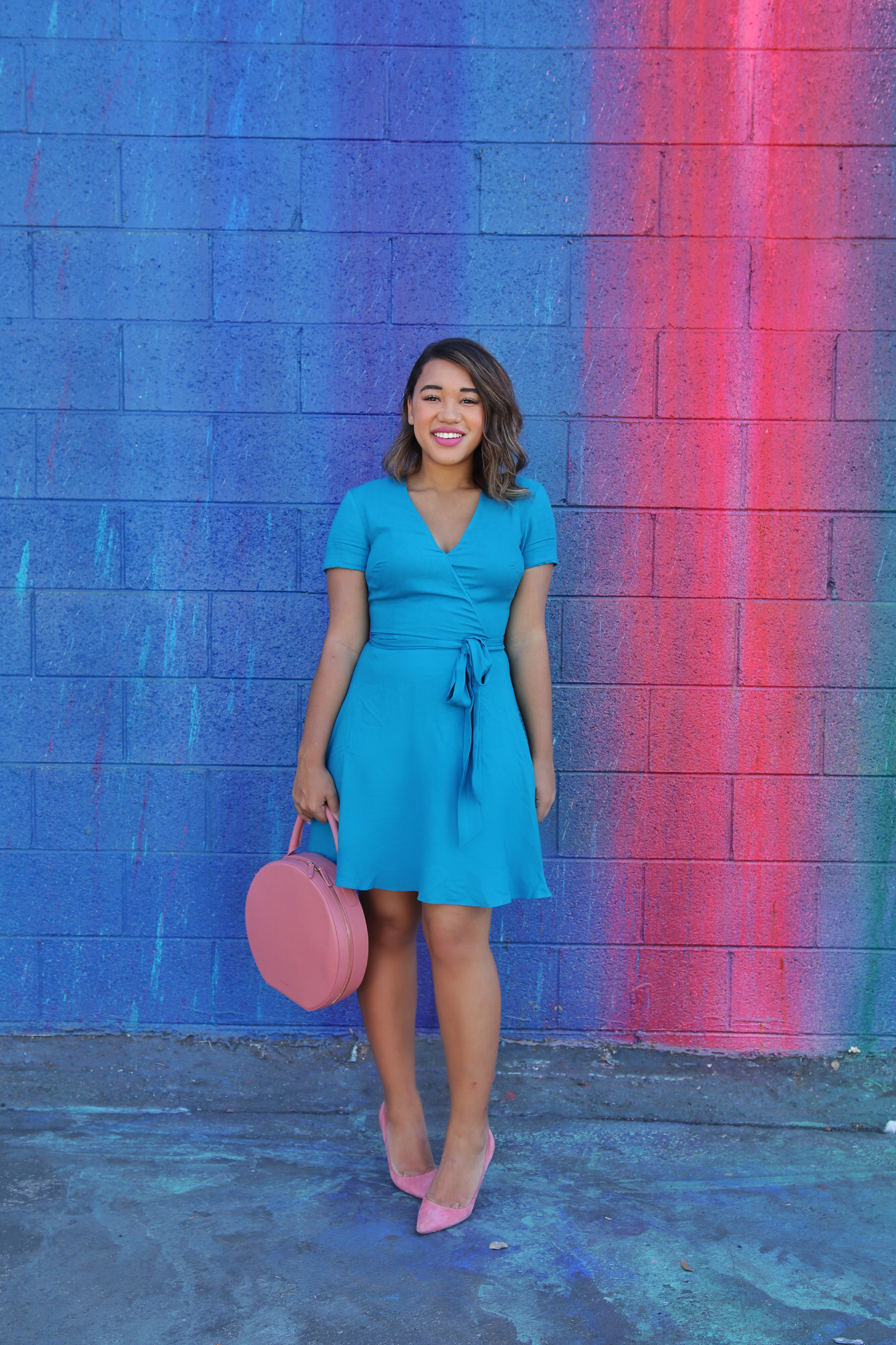 thanks to nordstrom for partnering on this post 
SHARE OR SAVE FOR LATER