Jun
13
2015
Jun 13 2015
Keep Off the Rocks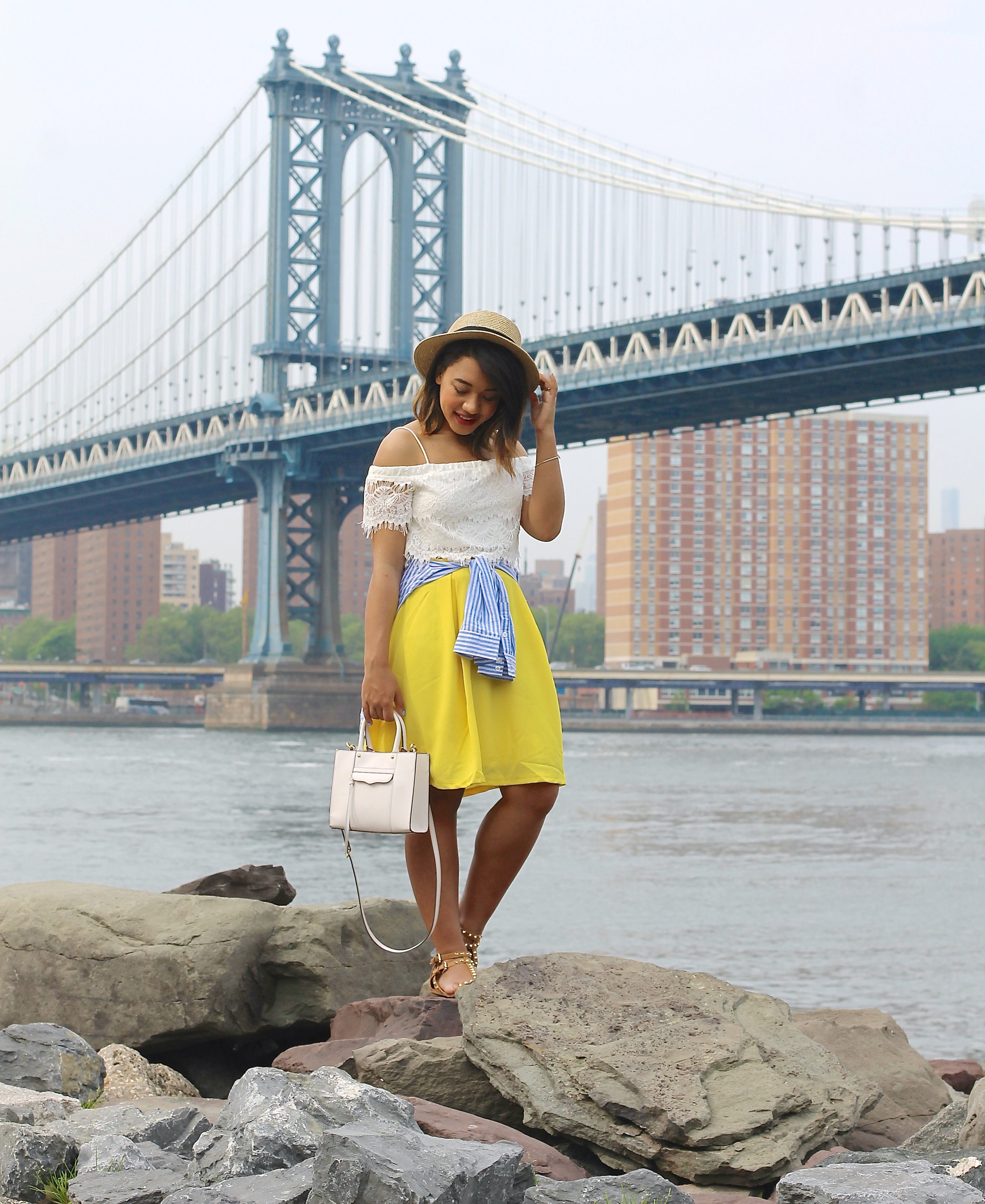 I've said it a thousand times: Rules are lame, this applies for fashion, photography and pretty much everything else in life – so I like to bend some and break the rest, it's just more fun that way 😉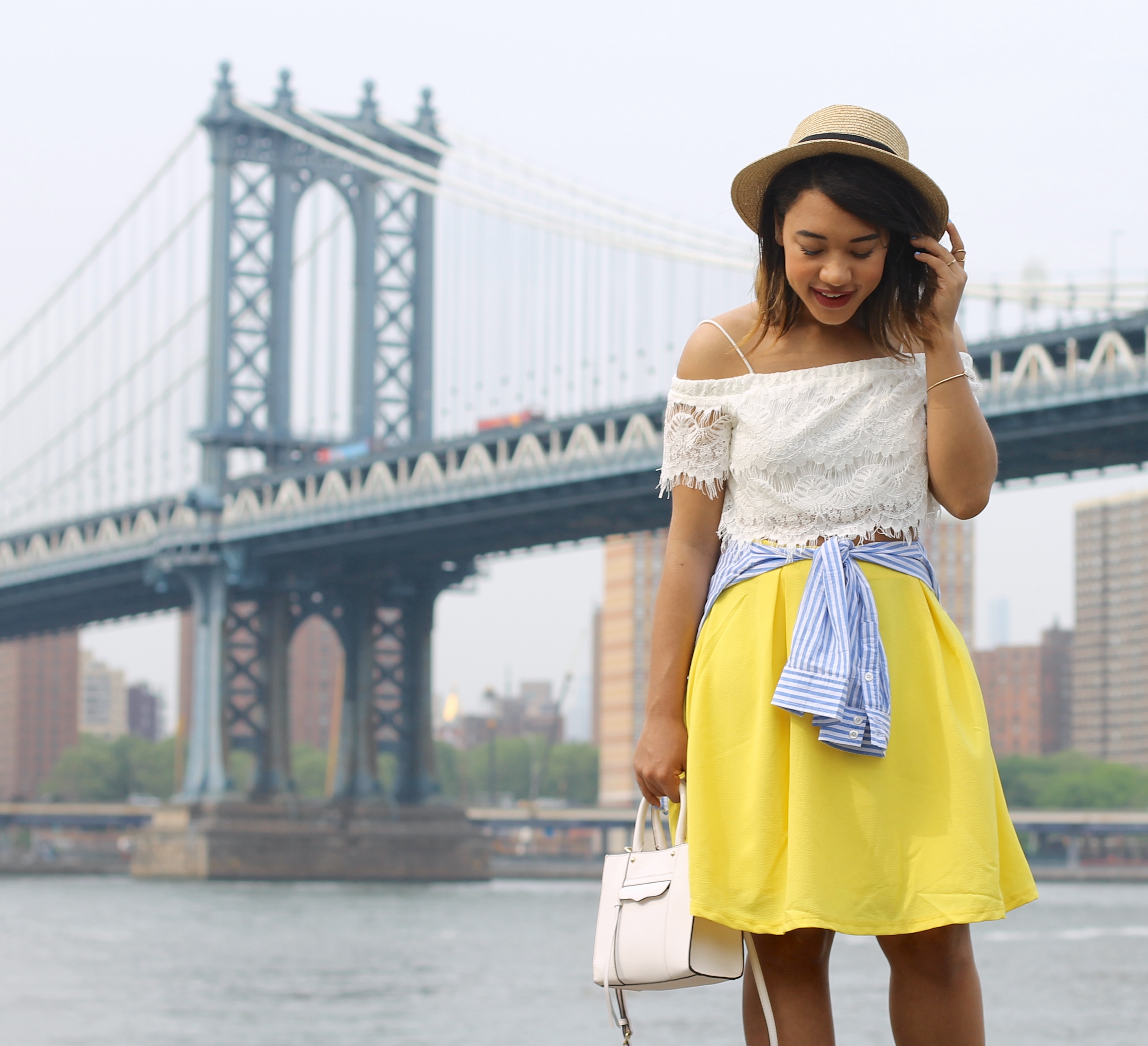 "Keep Off The Rocks" is what the sign says about 20 inches south of my toes. Haha, whoops. We pretended not to see it as I stepped onto the rocks, I crossed my fingers and toes and potentially eyes? and hoped I wouldn't fall in. Why? two reason 1- my hair, duh and 2 because my boyfriend isn't to into water and I'm not sure if he would save me (ha jk he would, right Paris?).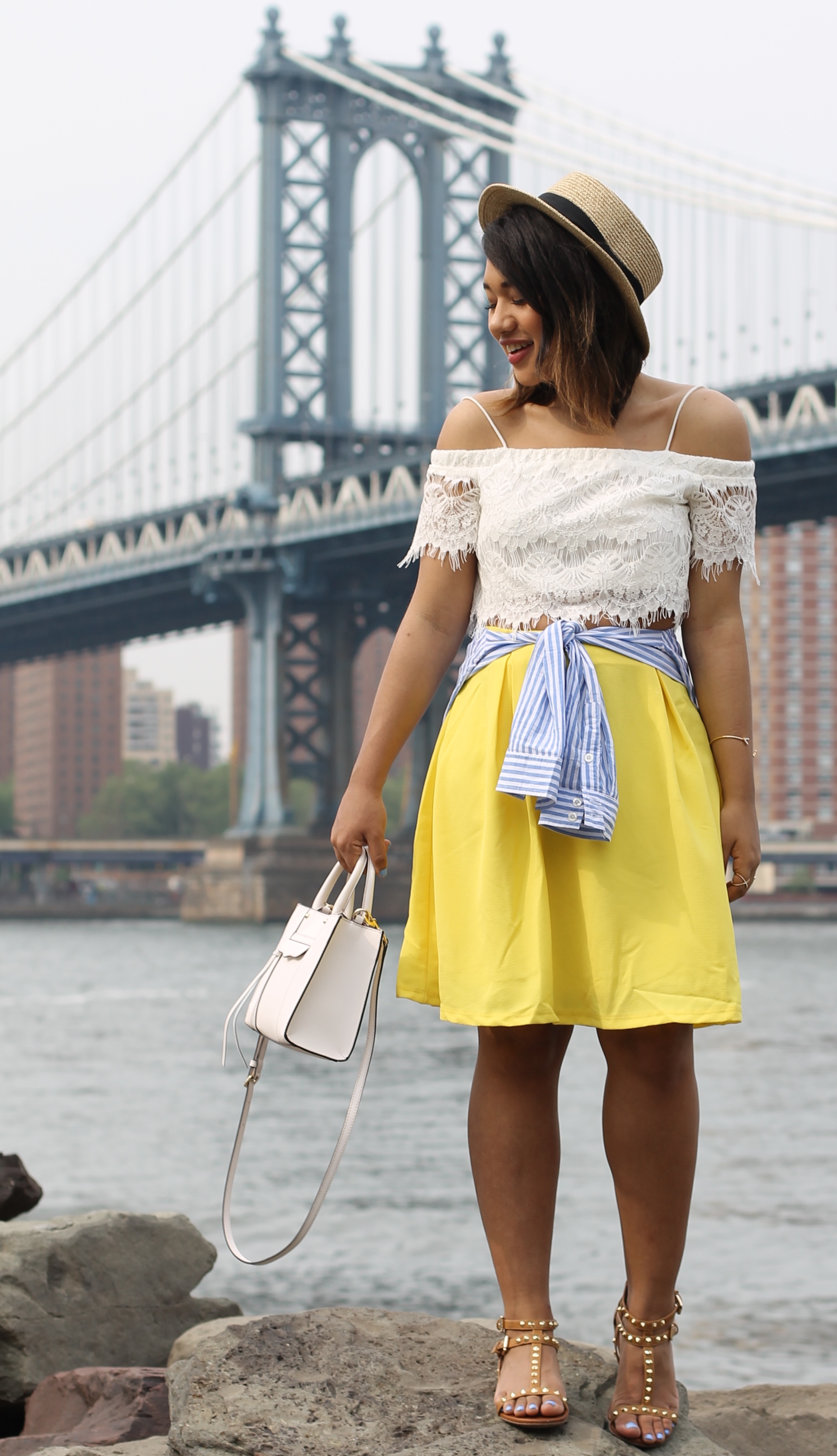 Anyways, I kind of sort of really love that my boyfriend doubles as a photographer. I actually think he does a crazy amazing job, one that, in my opinion even rivals professionals and I'm not at all biased, I promise. He is smart enough to do things like position me away from the Keep Off the Rocks sign so I don't have to do extra work editing later, tells me to open my eyes when I'm looking too squinty (which is always) and makes me laugh when I look stale.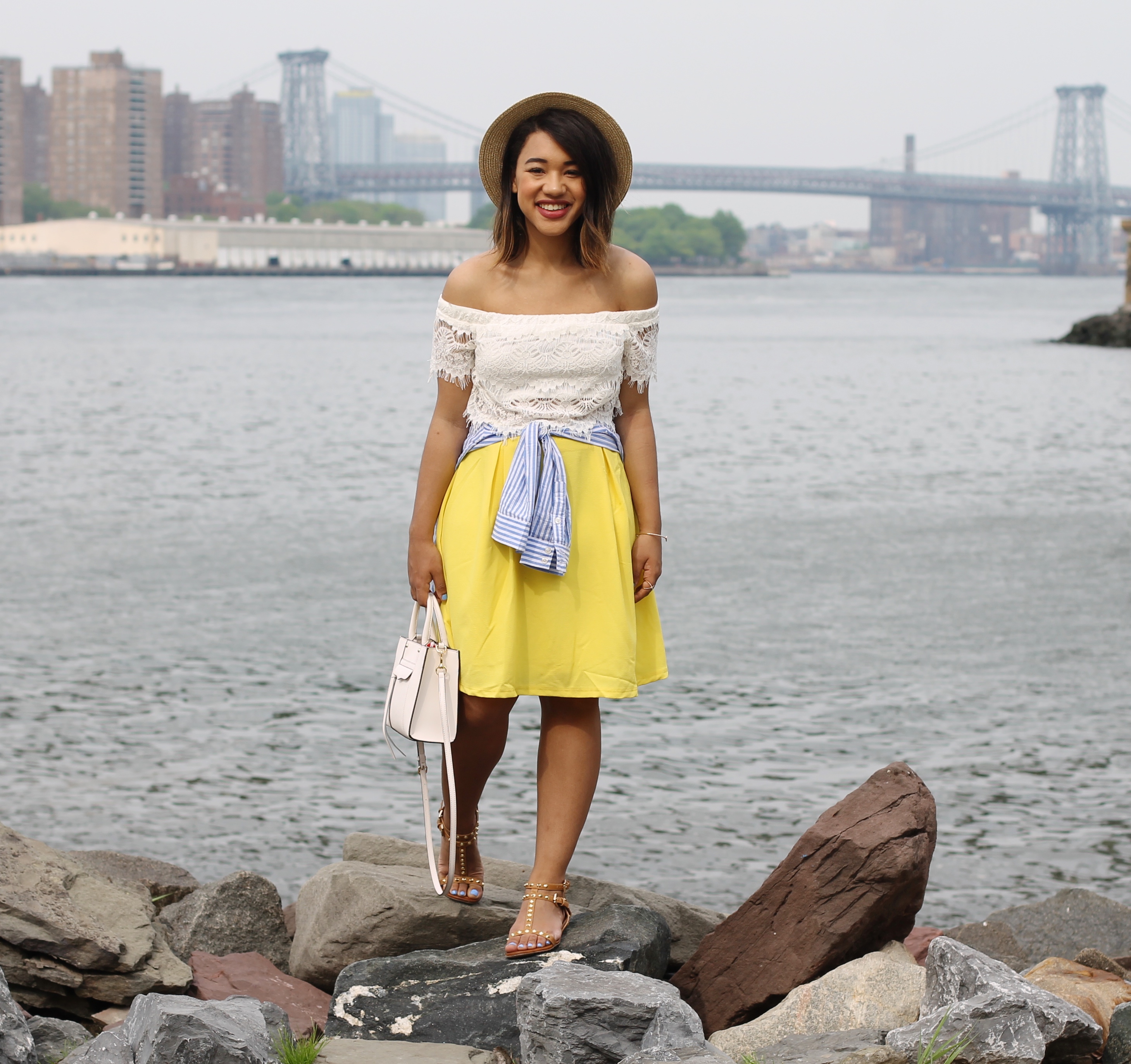 But, what he doesn't do is "fix" my outfits and honestly that's not his job – it's mine. I also trust him enough not to check the photos all the time … which is what happened here. We shot, moved on, and I went home to notice my dang straps were all over the place in like 90% of the photos haha. I honestly could have easily edited them out, and in all honestly did at first, but then remembered that life isn't perfect and that my straps did go crazy all day in this dang top, so editing them out would be kind of misleading – and I like you guys too much for that. So here it is, strap mishap and all. I'll probably end up on some site that bashes bloggers for their imperfects and if so BRING IT.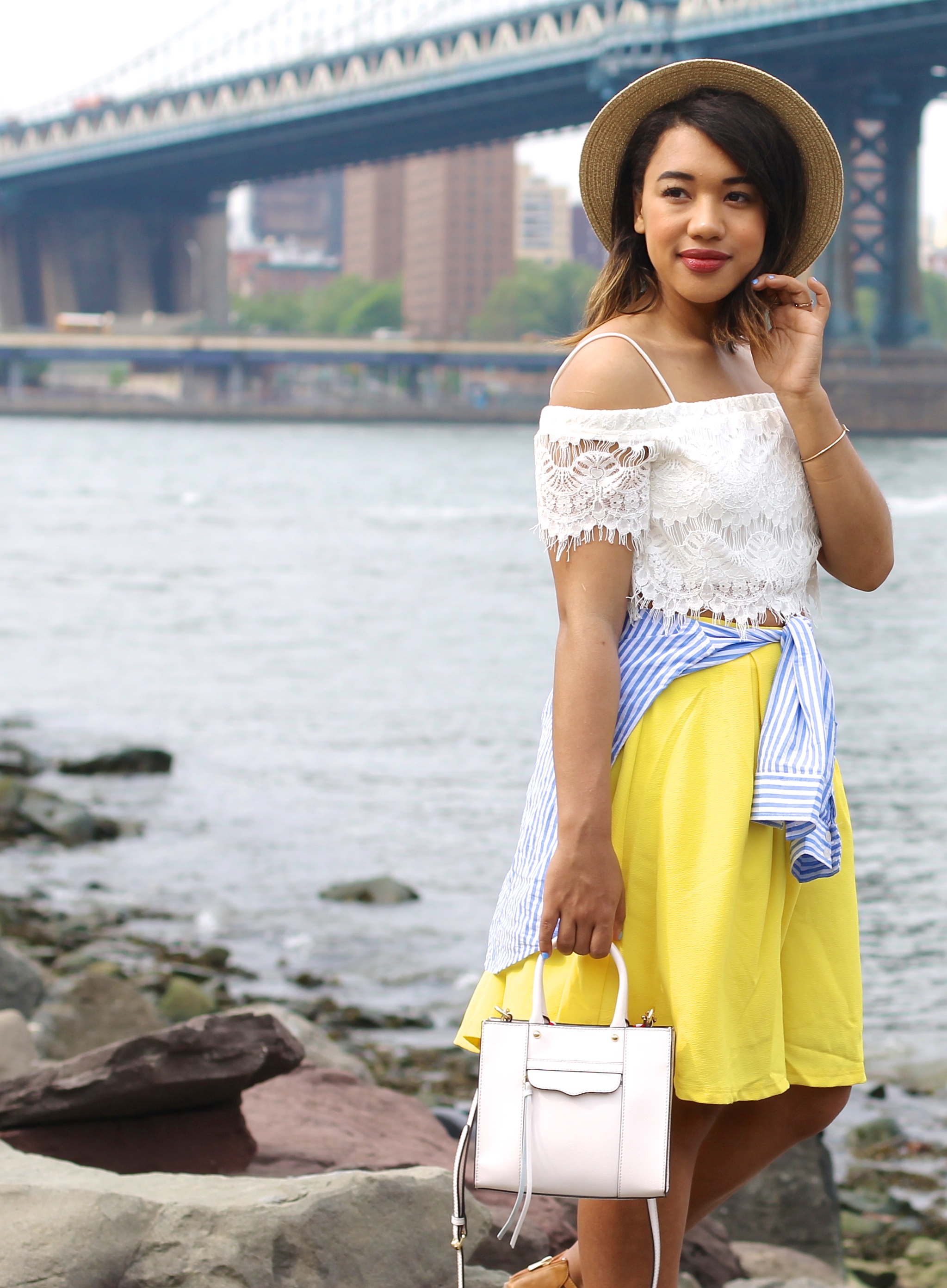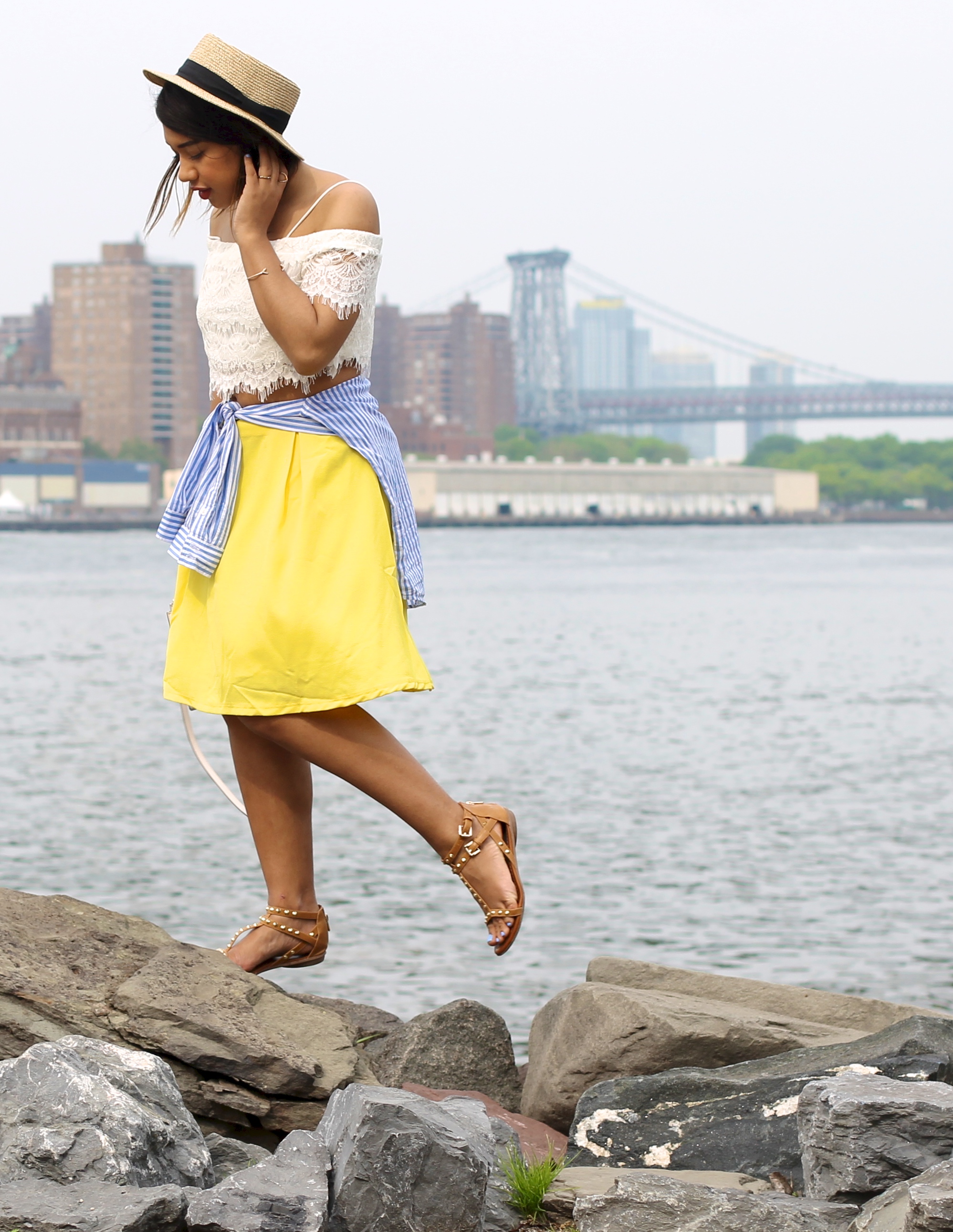 Anyways, back to this top! I love love love it! I'm all about the off the shoulder trend right now and white is so summer white lace is so necessary, so its a win win win. I was really into the fact that it had the spaghetti straps because it added a different element to my off the shoulder top collection (and I have like 14 thousand of these, and its only June guys, don't worry more to come). But honestly the straps got real annoying really quick – this might be TMI but my boobs are really high up for my body so most fixed straps are too long for me, if the straps were tight this top would be a dream, but since the straps have a mind of their own and decided to be crazy long, they kept falling down…. like all the time.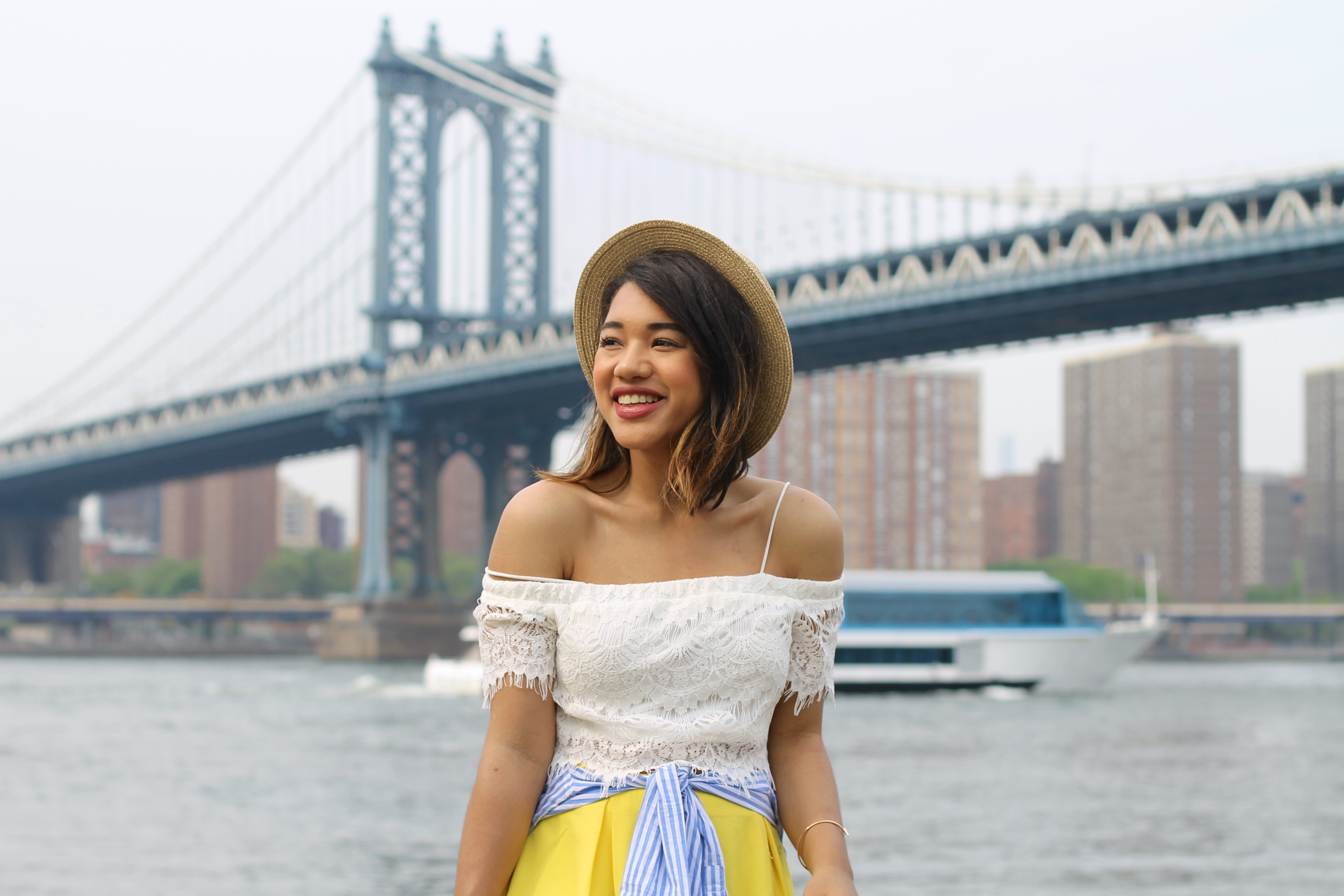 I probably went though half of the day with them half up half down looking awesome, and my sweet boyfriend / photographer either didn't have the heart to tell me that I looked a hot mess or just didn't notice – either way, I kind of love him for it. So now you know, I'm a mess, not sometimes, not half the time, all the time – one big mess.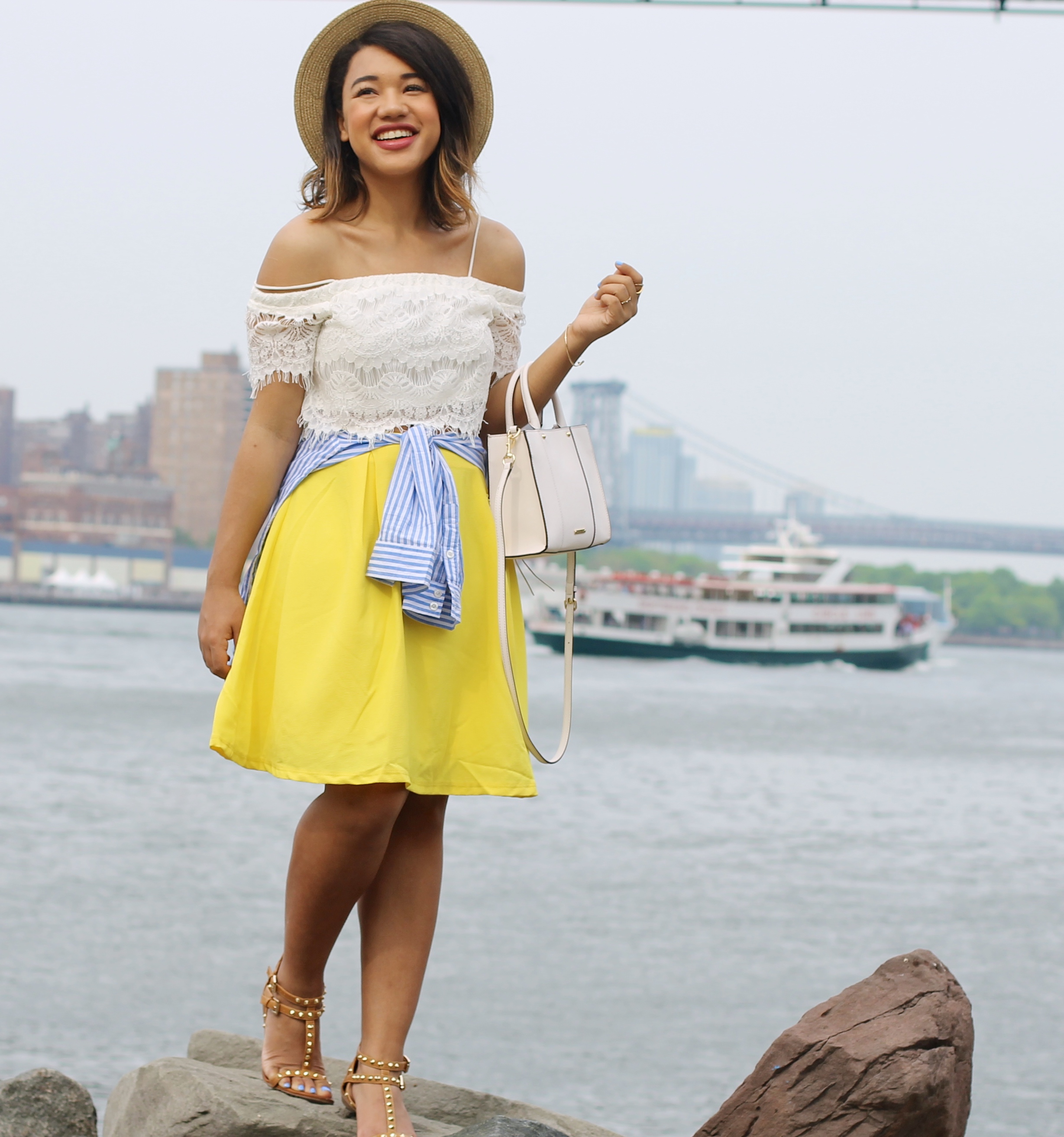 Oh and needless to say, I took a break of writing this blog post to cut the straps off this top haha TAKE THAT STRAP STRUGGLE. Tucking them in honestly would have worked the exact same way, but wouldn't have been as fun or as revenge-y so yeah, I went with the more destructive method, because behaving isn't one of my strengths and destroying things is awesome.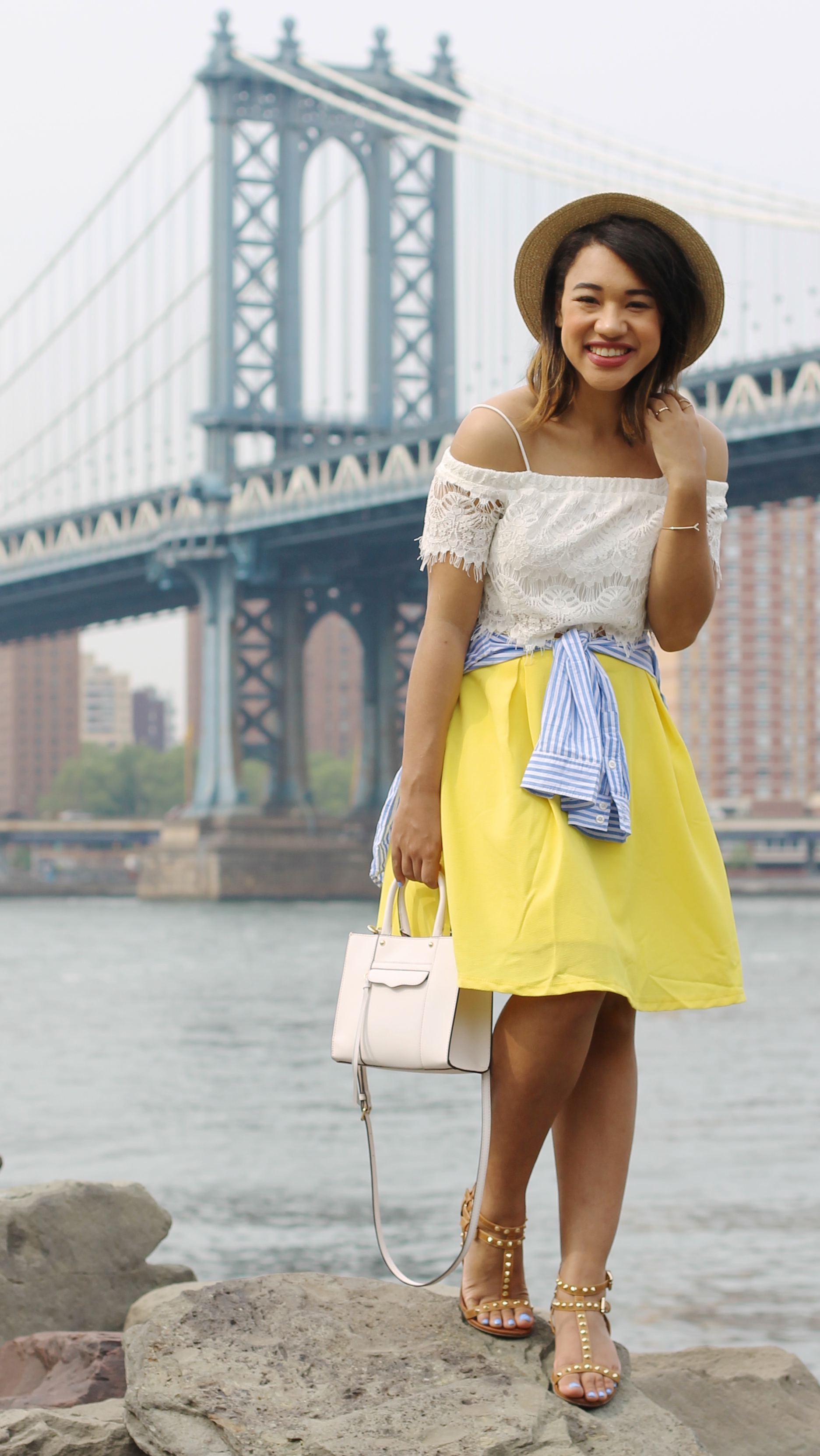 SHOP THE LOOK click on the images or links below
YELLOW MIDI SKIRT – get the look here
OFF THE SHOULDER LACE CROP TOP – get it here
STUDDED FLAT SANDALS – shop the look here
BLUE STRIPED TOP: Get it here or– similar/darker/bigger stripes here
WHITE MINI TOTE CROSSBODY BAG – the perfect bag + comes in every color get it here
BOATER HAT (my go-to summer accessory) Get it here / similar here
shop the look by clicking the images below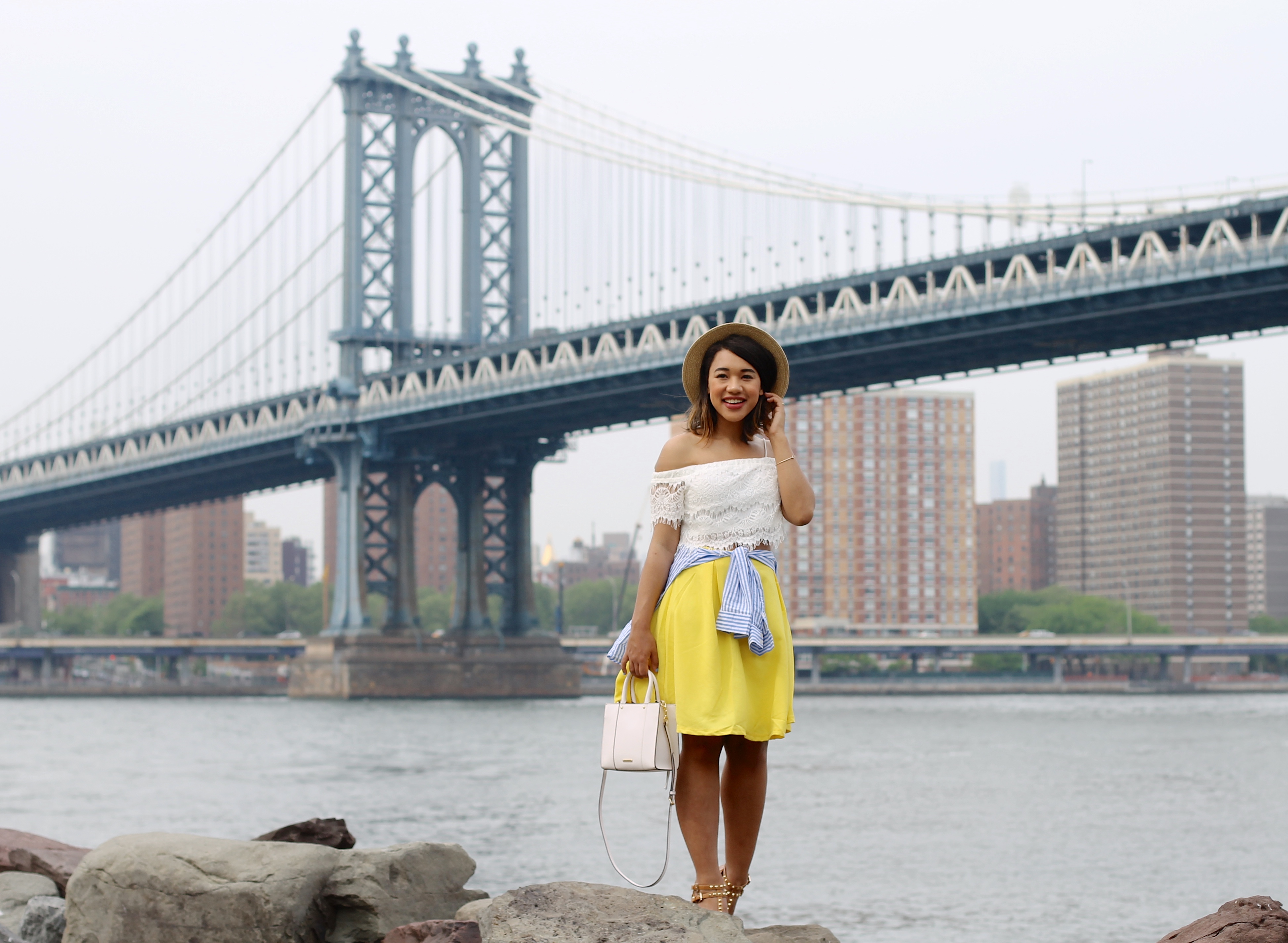 These were shot at the brooklyn promenade, go there, it's awesome. Kay Bye!
SHARE OR SAVE FOR LATER